5 New Bridal Dupatta Draping Styles 2019 Brides Should Definitely Give A Shot!
BY Sakshi | 17 Oct, 2019 | 12679 views | 3 min read
Want to be a bride who stands out in the crowd! Then a very cool and easy way to do it is with the drape of the bridal dupatta- yep, trying out a few new styles is something we recommend every bride does, and the drape of the dupatta can be the deciding factor in making your bridal look flattering or frumpy. So here are some new drapes we spotted- some single, some double dupatta ones, but all of them fresh and interesting! So give them a shot, who knows they might flatter you very well!
Anita Dongre's signature 'cape drape'
If you thought this drape is more for the smaller functions like the mehendi, engagement or sangeet, this can also be incorporated into a double dupatta look for the bride, which is something very new! Here are two variants of it: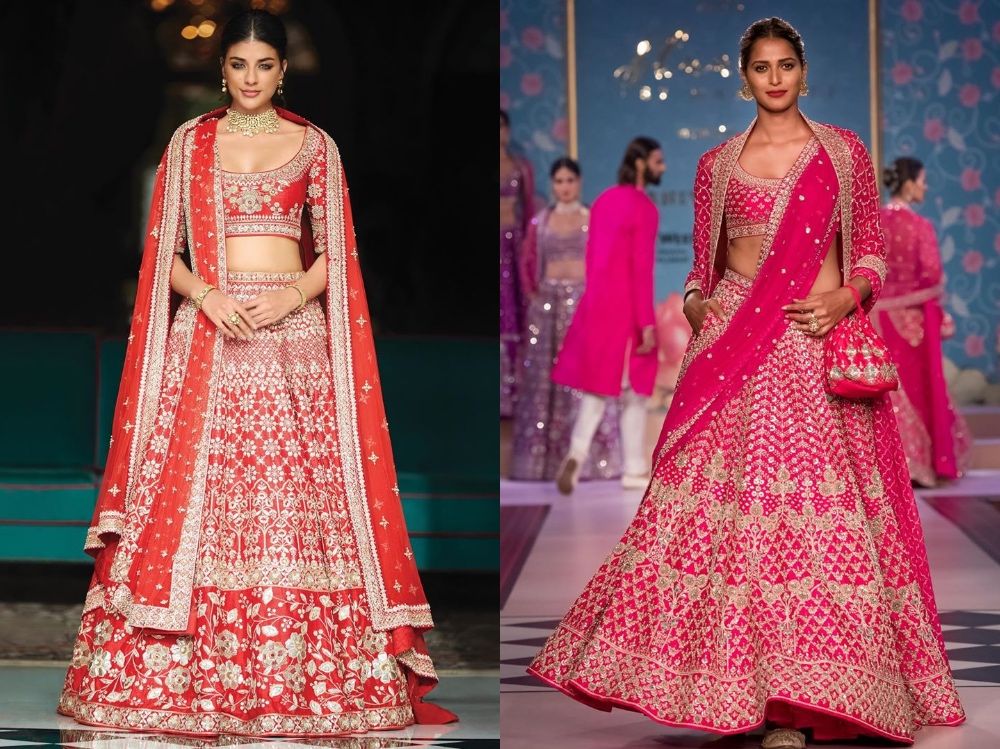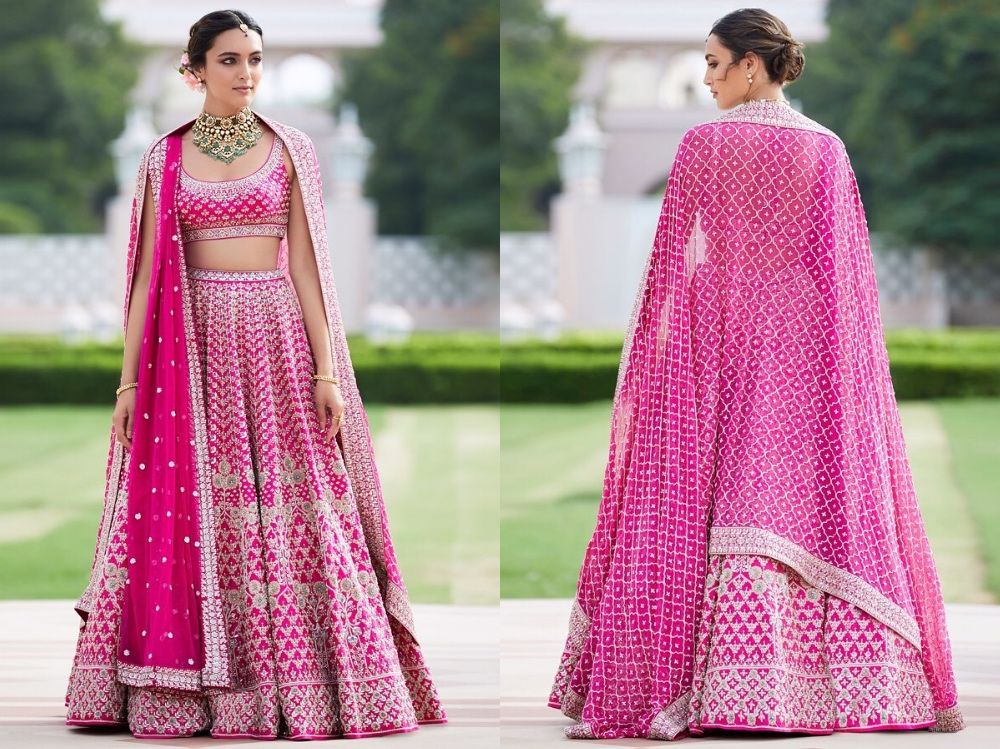 So new and trending for new age brides! Especially for something a little more relaxed like a beach wedding when you don't want to look too traditional!
This edgy drape we spotted in Sabyasachi's new collection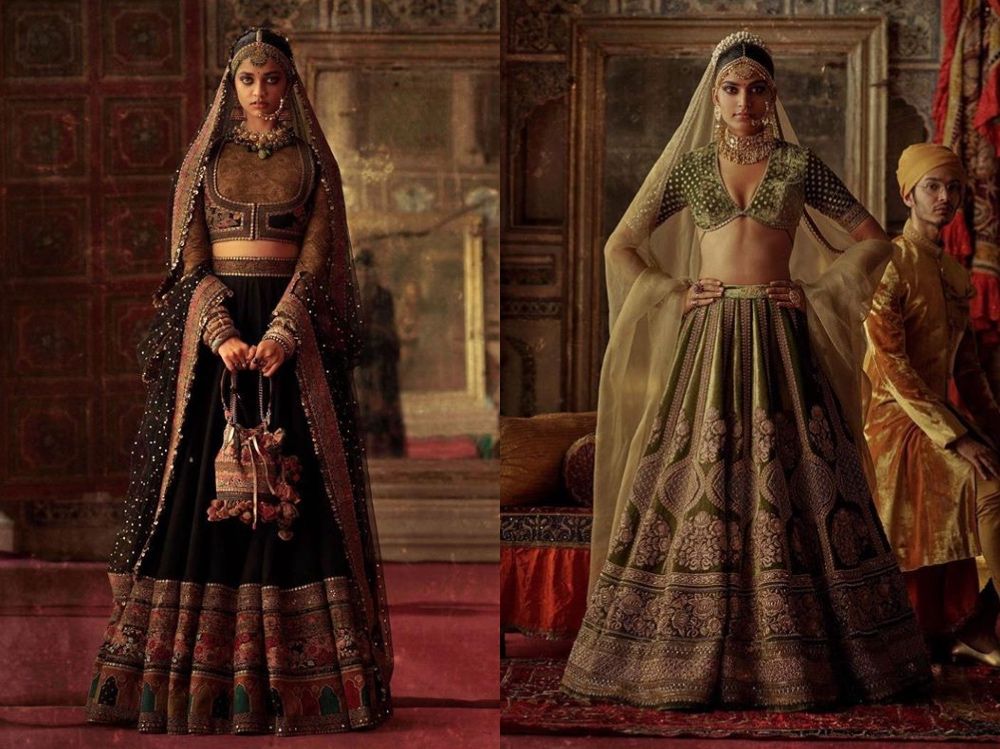 Looks like an edgy princess doesn't it? Very new age and modern, while still keeping that traditional dupatta on the head look- the second one comes from behind over the elbows, and looks quite nice and fierce!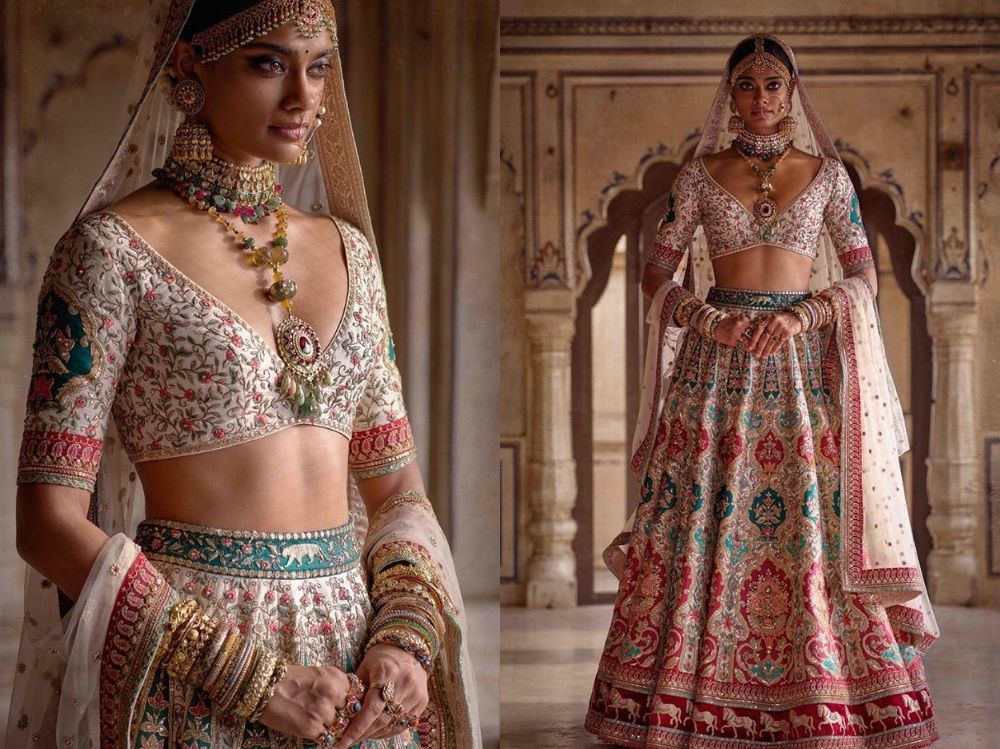 This one looks nice for pastel lehengas too! Plus shows off the beauty of the blouse and the lehenga without hiding anything! If you have a gorgeous lehenga, this is a nice drape to show it off!
This 'kamarbandh drape' introduced to us by Tarun Tahiliani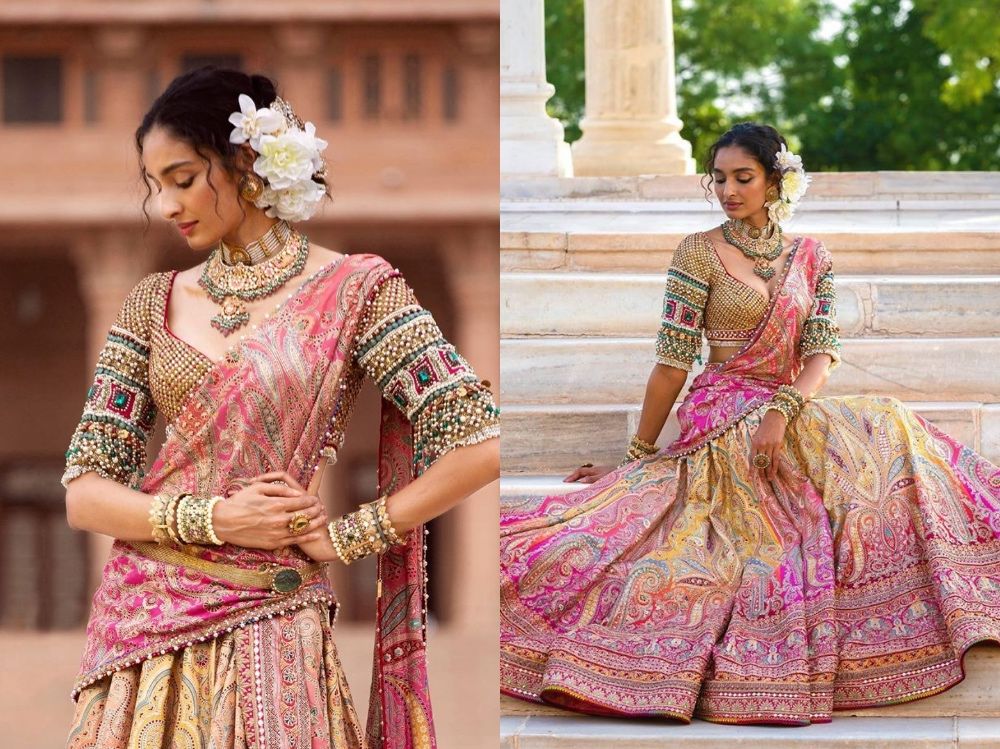 This is one unique drape we came across which really does stand out! Very ethnic and elegant looking for a bride, this one has the waist cinched with a kamarbandh or a waist belt. This could be high or low, depending on your preference, and it does look very nice- you could even add a dupatta on the head to make it look more bridal if you wish.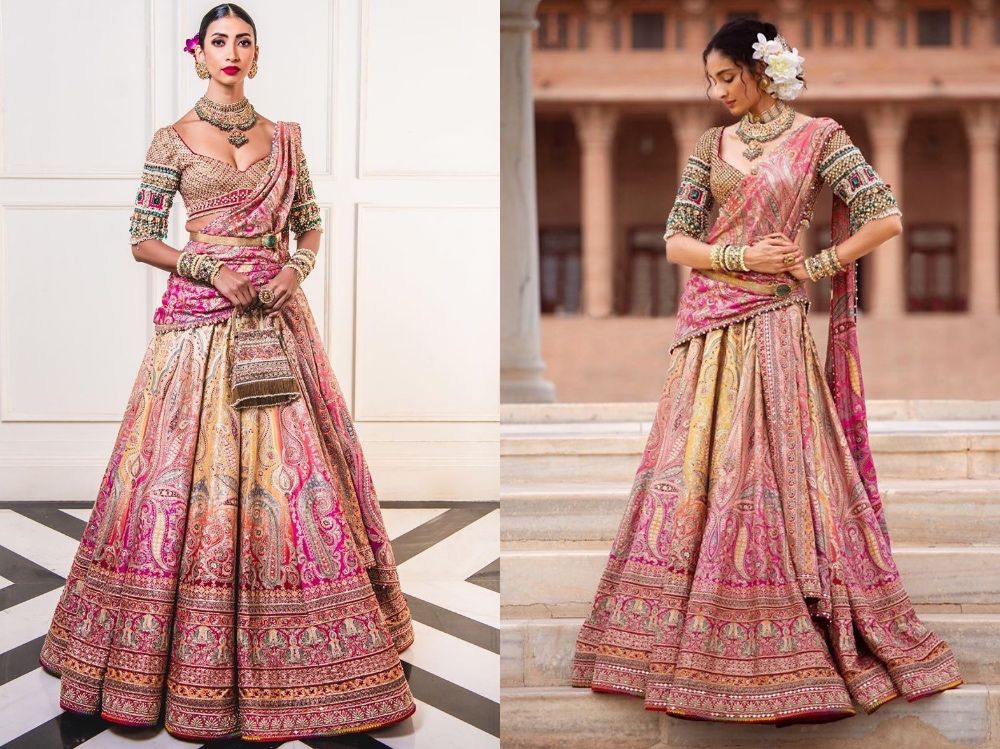 This loose variation on the saree style drape which looks majestic!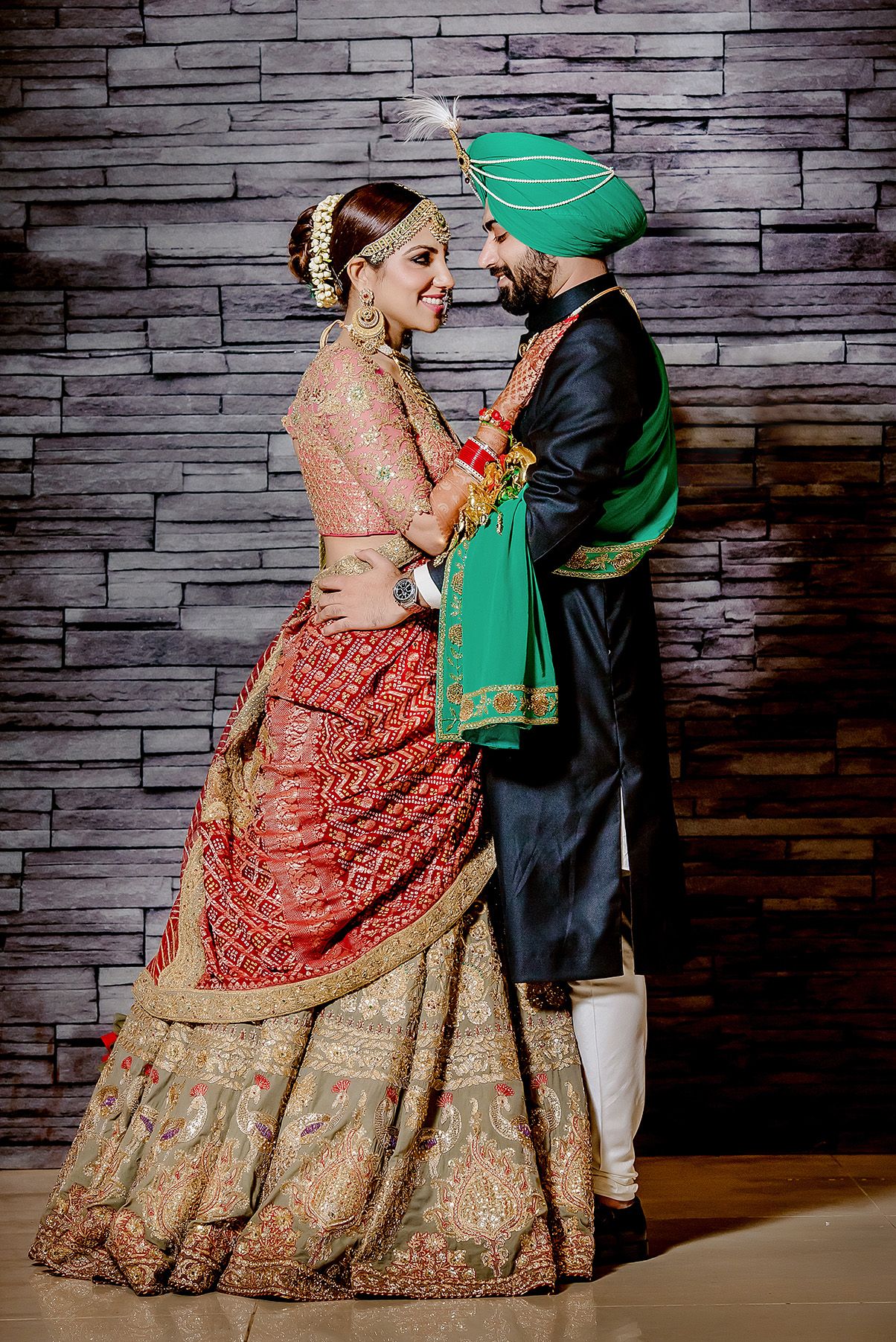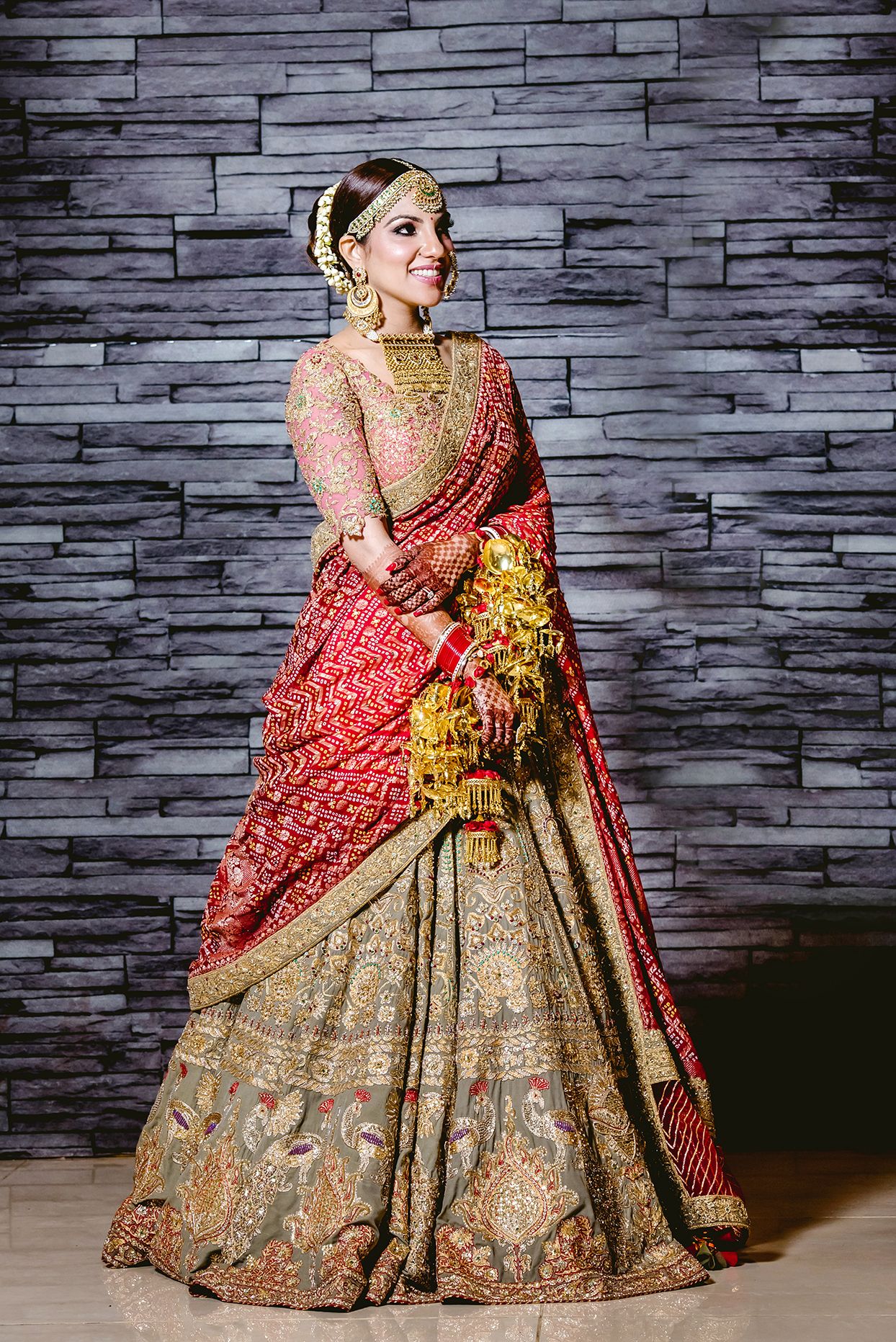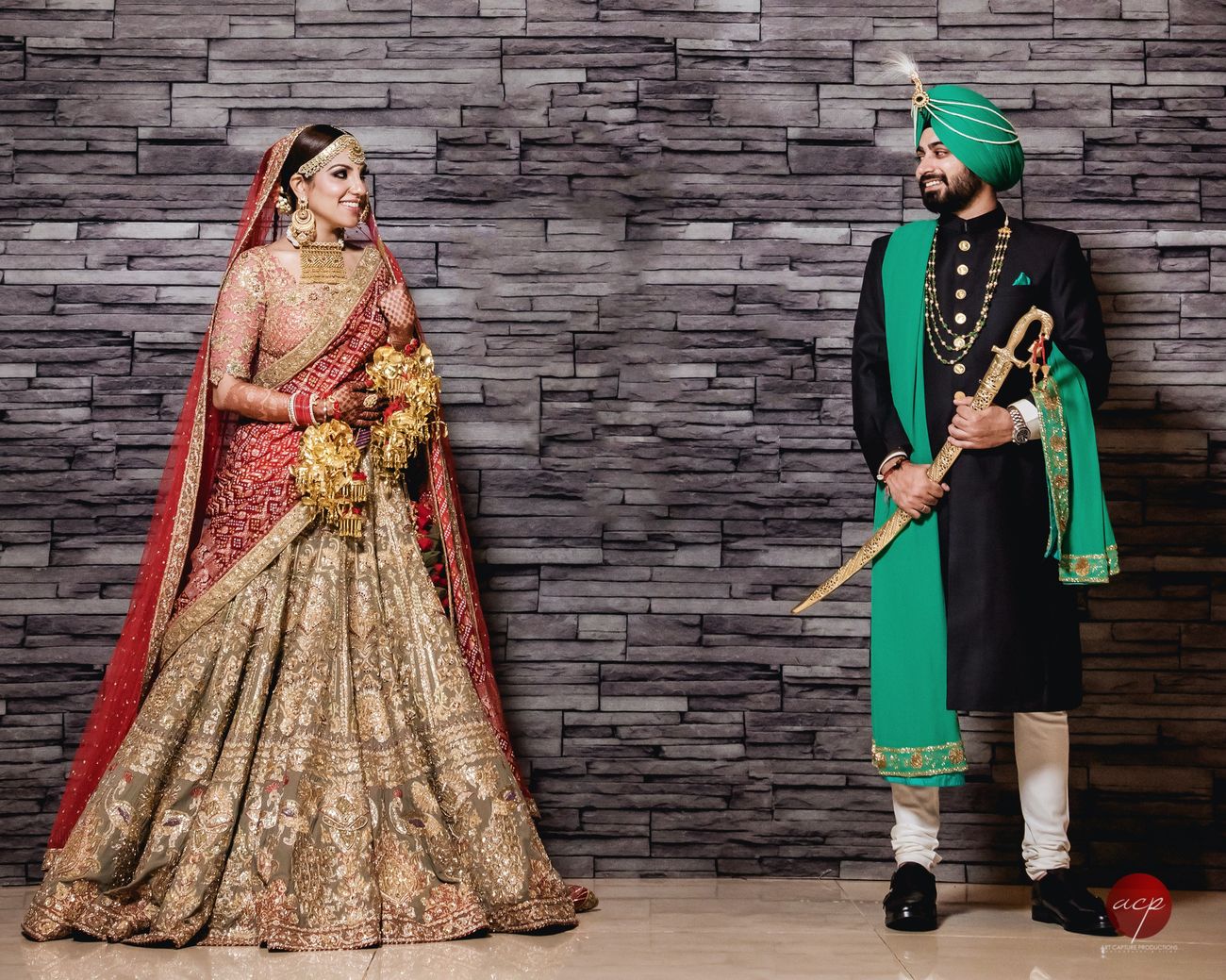 Image via Devina & Puneet
This is more like a loose saree style drape, which is usually more structured. This one looks really nice if your dupatta is contrasting to your lehenga, and look how nice it looks from the side! It gives sort of a royal vibe to the outfit and the bride, if that's the look you want to go for.
This one with the waistbelt by Rimple & Harpreet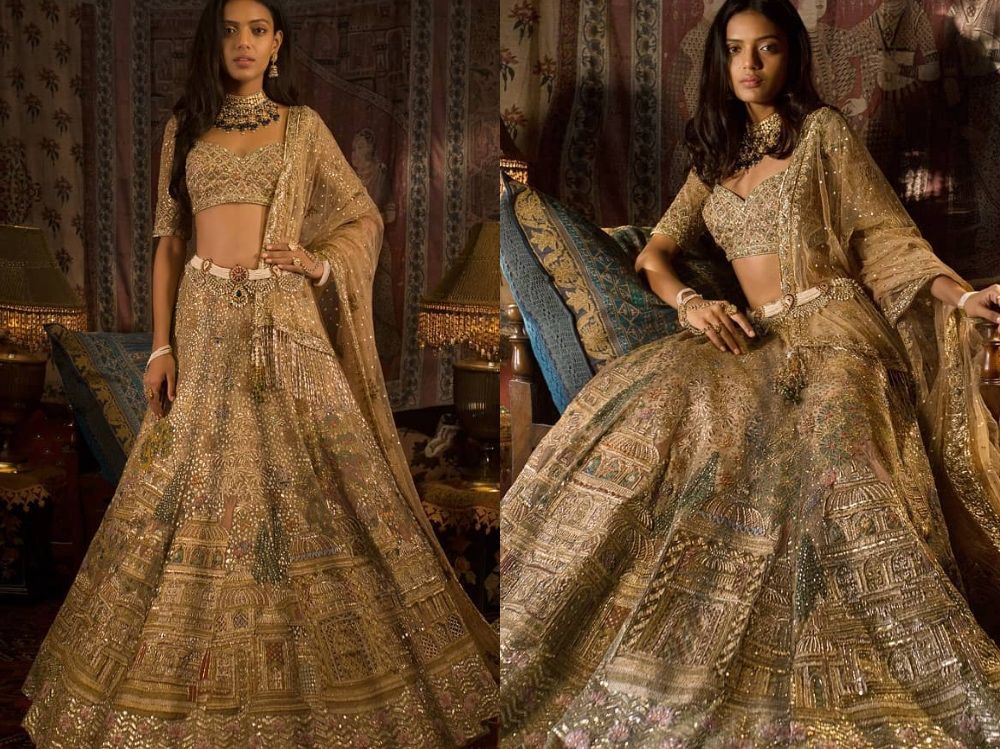 While this drape looks fairly simple, this can really enhance the bridal look when the waistbelt is super pretty- making it a nice option for South Indian brides as well. You can even wear it for the bridal look with a second dupatta on the head like this!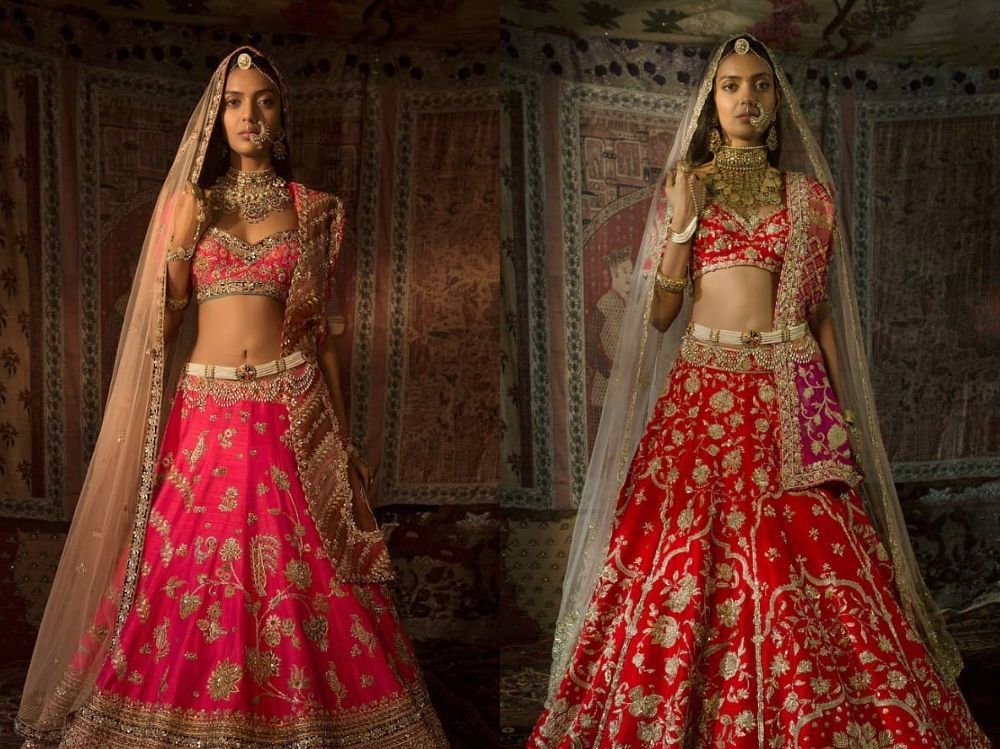 We are big fans of waist belts on brides, and we think this bride can look really pretty and unique when the waistbelt is special!
ALSO READ: Ditch The Dupatta! Here Are Some Cool New Ideas Instead!