5 Venues In Delhi-NCR That Are Perfect For A Pandemic Staycation Wedding
BY Sakshi | 02 Dec, 2020 | 5662 views | 5 min read
In the times that we live in right now, weddings have undergone a drastic change. 2020 has been the year when everything changed thanks to the pandemic, and weddings have been no exception. People are still going ahead and having their wedding in the midst of the pandemic, but we are seeing weddings becoming more intimate and people preferring staycation weddings over destination weddings, where the couple and their select group of guests all stay and party at the same location while keeping safety measures in check. For couples planning a wedding in and around Delhi in the near future, here are 5 resorts and venues which are perfect for a staycation wedding- venues that come equipped with all that you and your guests would need!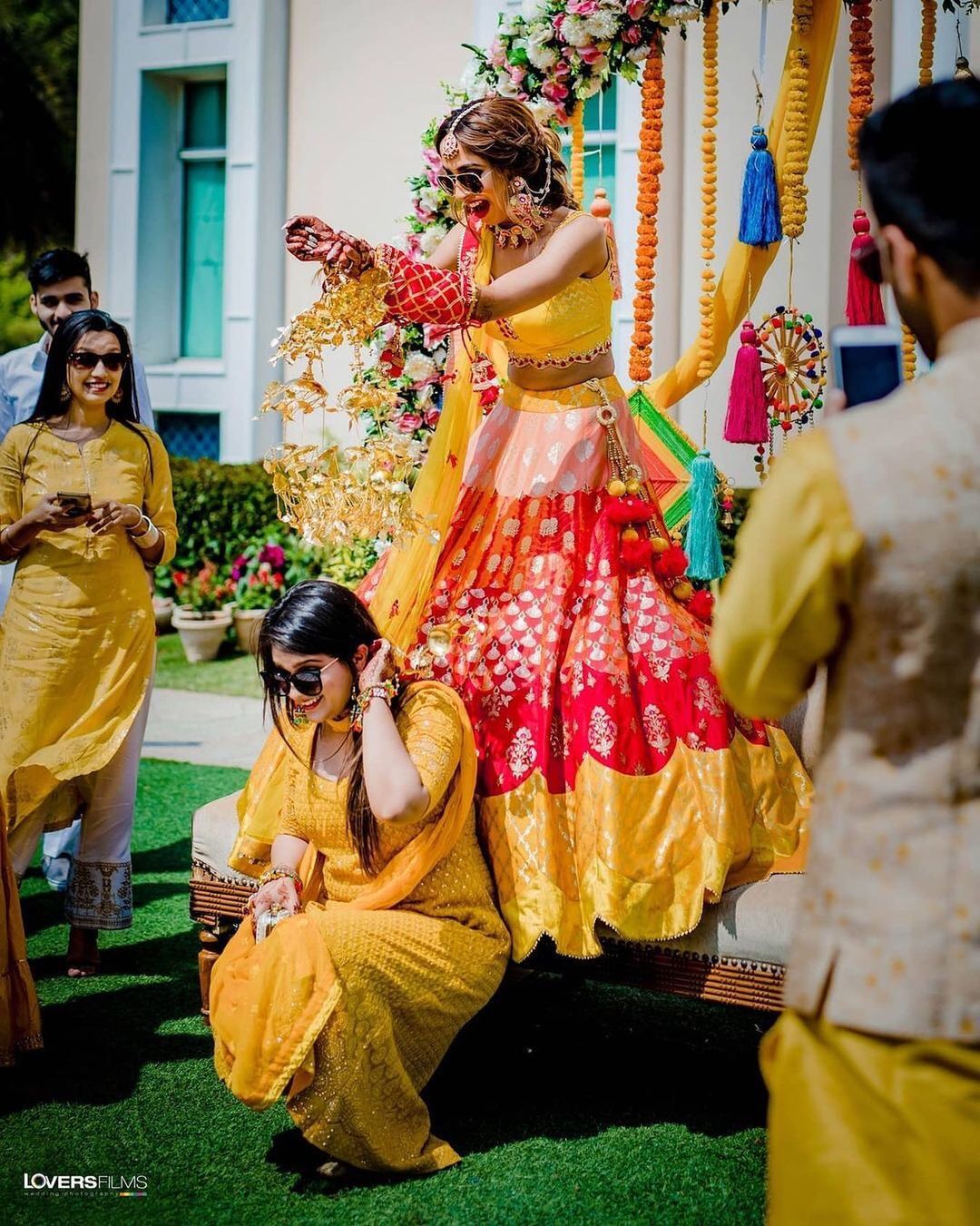 Image via Lovers Films★ 4.9
Here are 5 venues which we feel are ideal right now!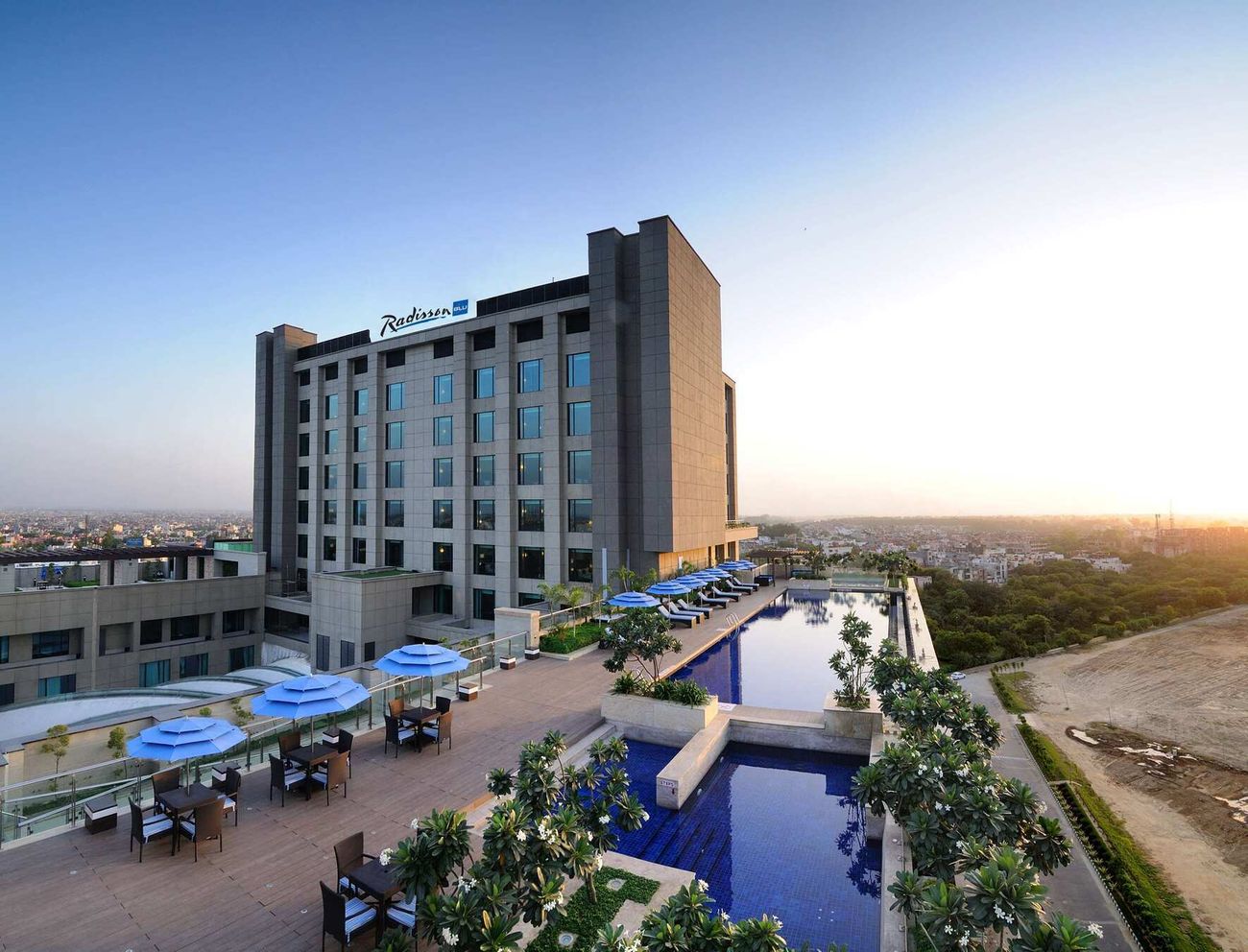 Strongly rooted in the heart of Delhi, Radisson Blu, Paschim Vihar is a stunning property, perfect for your staycation wedding. The interior of the hotel is done in a way that exudes a royal and luxurious feel. Here are some features that make it perfect for your wedding celebrations- 
They offer four ballrooms which can be used individually or combined.

Their asthetic has a neo-gothic vibe, with 178 spacious rooms including 21 elegant suites that combine chic style with comfortable furnishings.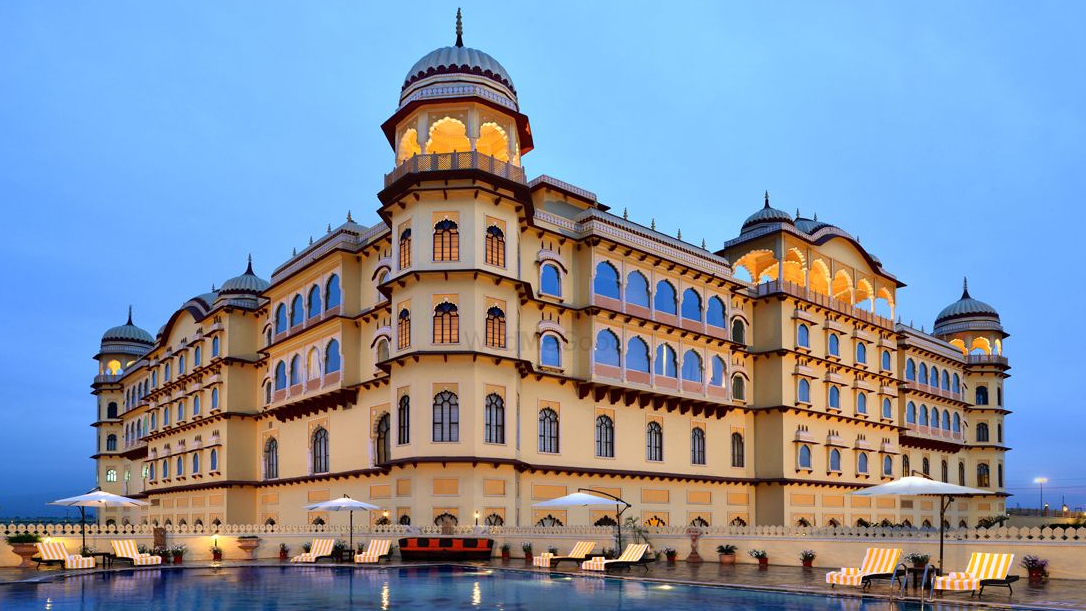 A palace wedding on your mind but don't want to have a Rajathan wedding right now? Then consider this venue in Karnal, only a short drive away from Delhi! This is a five-star luxury palace hotel inspired by India's rich heritage and captures royalty over the centuries. Here are some features which make it perfect for a pandemic staycation wedding!
 With lush green fields and farms around, the hotel is situated on the old course of river Yamuna traversing its way to Delhi and gives the true royal experience.

The hotel has two courtyards laid out along the East and West axis. The first courtyard is Deewan-e-Aam on the lobby level providing access from all four sides & the second is the Deewan-e-Khas on the first floor. It is surrounded by rooms & balconies with low jaalis & chajjas. Leading off the lobby is the Imperial Palace hotel complex spread out in 8 acres.

Noor Mahal offers a selection of 125 heritage-imbued rooms and suites.Apart from Presidential suites and heritage suites, Noor Mahal boasts special royal sleeping chamber called the "Khwabgah" which includes two bedrooms, a living room, a dining room, separate bar, office chamber with a private terrace that gives the overview of Karnal city.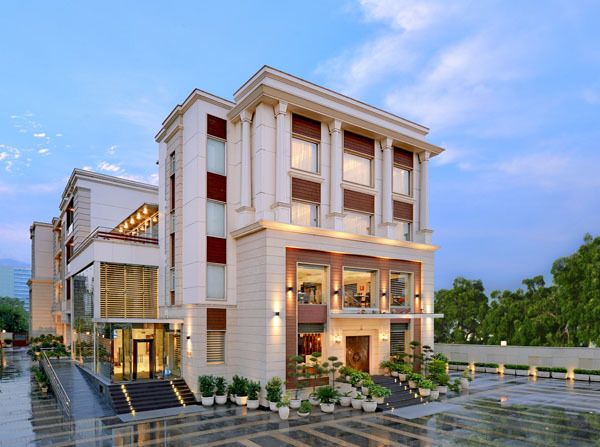 With every facility at your service as you wish, Ameya Suites, Delhi caters to your personalised venue needs. Ameya Suites can offer you a broad scope of in house services, which you can pick and choose, according to your needs and prerequisites. Here are some features which make it perfect for a pandemic staycation wedding!
Their spacious banquets give you ample space to house large groups of your guests. 
They have a wide variety of menu options and styles prepared in the most sterile way. 
Ameya Suites offers 40 luxurious rooms & suites with warm, vibrant and lively ambience which are family friendly that cater the needs of guests.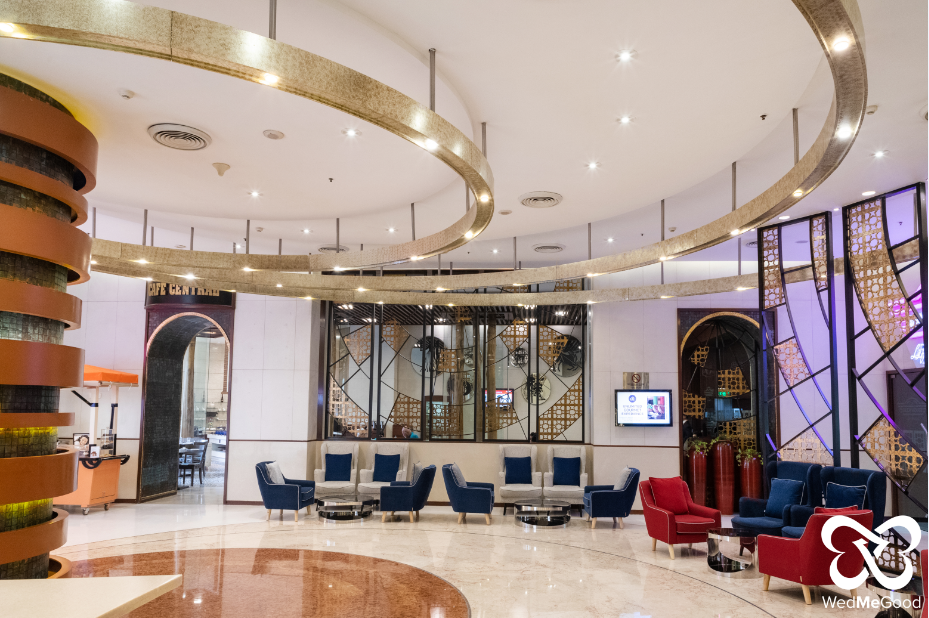 Radisson Gurugram Sohna Road City Center in Gurgaon offers premium accommodation and efficient in house service with a contemporary approach. Here are some features which make it perfect for a pandemic staycation wedding!
Radisson Gurugram is on an excellent location and has 135 well-appointed rooms, elegant conferencing and banqueting space, Wellness Centre with a well-equipped gymnasium, rejuvenating spa facility and roof-top swimming pool, along with a wide range of other modern amenities makes it an ideal venue to conduct your special events.

Along with your stay, you have a number of banquet options to celebrate your wedding and every function with ease and luxury.

Hotel offers an option of organising a 500 guests wedding to 50 guests wedding options, in their elegantly dressed Grand Ballroom which opens up to a beautiful terrace.

Small intimate weddings specially during the COVID times can be hosted at their Poolside which is also complimented with a closed door venue, making it a right combination. 

Hotel has been following a strict protocol for COVID-19 and has been SGS certified for the same.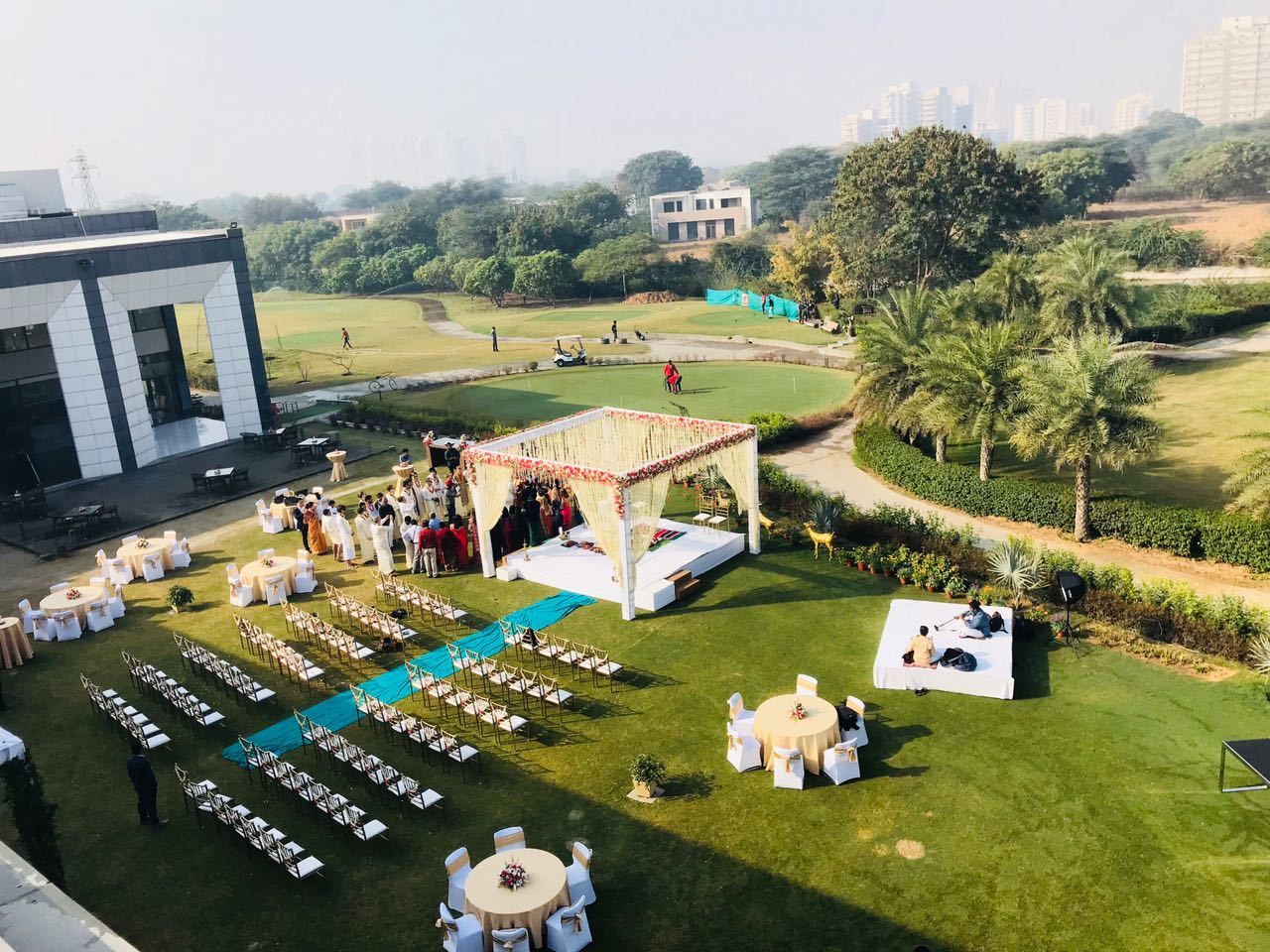 Karma Lakelands is a destination offering unique in house luxurious facilities under one roof. It has multiple spaces available that are perfect for a variety of functions. Here are some USPs that make it perfect for your pandemic staycation wedding.
It is a lush green lawn that can truly make you feel like you're having a destination wedding away from the city.
There are 46 ultra-modern and luxurious rooms with intricately designed interiors for you and your guests to have a comfortable stay and enjoy the functions.
The property also has a park specially for children to have fun while their family members are busy attending the ceremonies.
Looking for more wedding venues around Delhi? Browse the WedMeGood Vendor Gallery for more options in every budget!
Check out some fantastic venues in Delhi in this pandemic for your wedding. Intimate, outdoor and everything luxury. Also book a photographer and a makeup artist for to capture all the madness and you to transform you into the most beautiful bride.