6 Do's & Don'ts You Should Definitely Know For Your Bridal Hair!
BY Chandni Kumar | 16 Nov, 2018 | 3721 views | 1 min read
Yes we know that you are super-conscious for your wedding lehenga and the makeup that will define your bridal look. Be it going to skin care clinic or having a sip of coffee while having your pedicure there is one small thing that can make a big difference to your entire bridal look. Guess, what? It is HAIR, brides! On daily basis there are many mistakes that we make with our hair & it can surely damage your tresses later. While, you might be unconscious of it's consequences we are here to your rescue & to tell you some do's & dont's that you should definitely know before your wedding day!
So, rather than not spend your pocket on hair smoothing or coloring follow these 6 tips that will give you healthy + beautiful tresses and this will give a perfect bridal bun on your wedding day!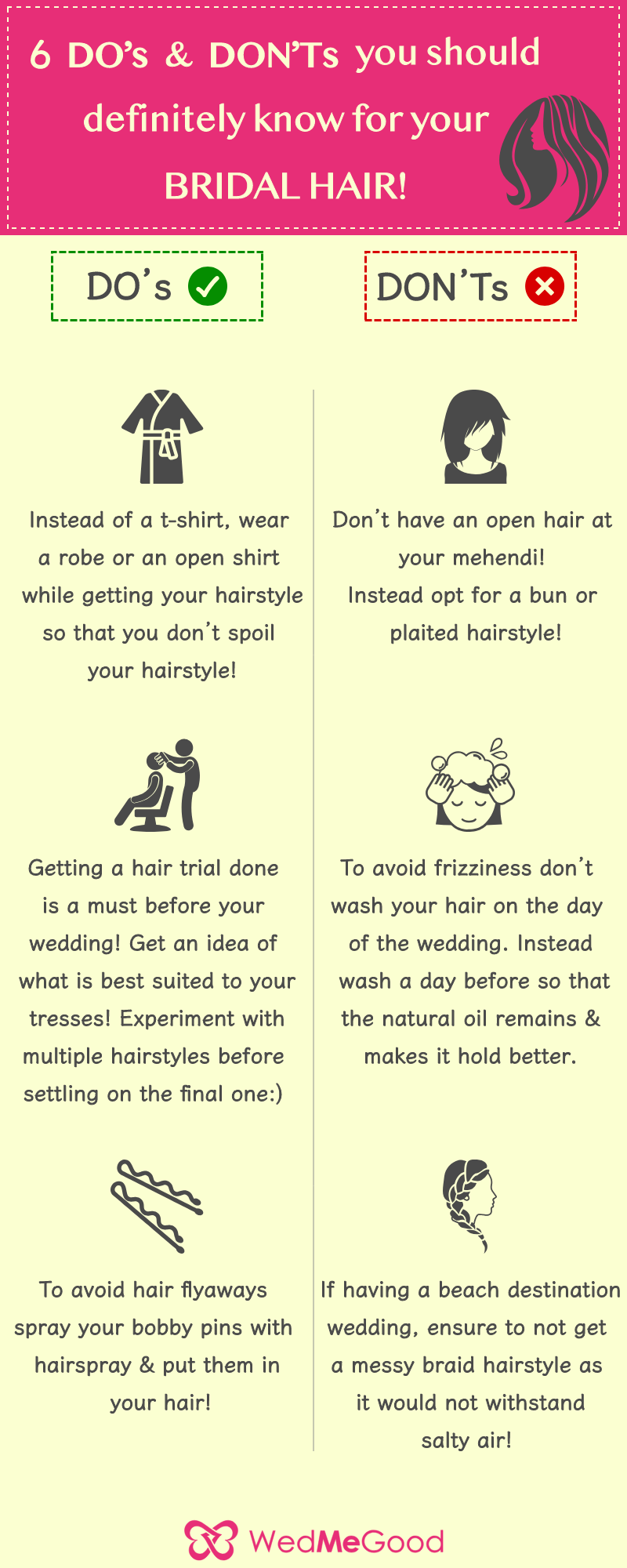 So, if you following the right path aka do's, then give a pat to yourself & in case following the don'ts then ensure to stop them right away cos little things can destroy your hair!