8 Tiny Things Every Bride Needs For Emergencies- A Quick Checklist For You!
BY Soha | 27 Apr, 2019 | 2474 views | 1 min read
Booked your makeup artist, a top-rated hair dresser. Got that perfect wedding outfit. What next? Ready to rock your wedding look like a diva? Wait a second!
What did you think, your makeup artist and your hairdresser are going to stay with you throughout the wedding celebrations, running after you every time you smudge your lipstick or have a stray hair? So here you go- a list of things you might need for those itsy-bitsy last moment emergencies.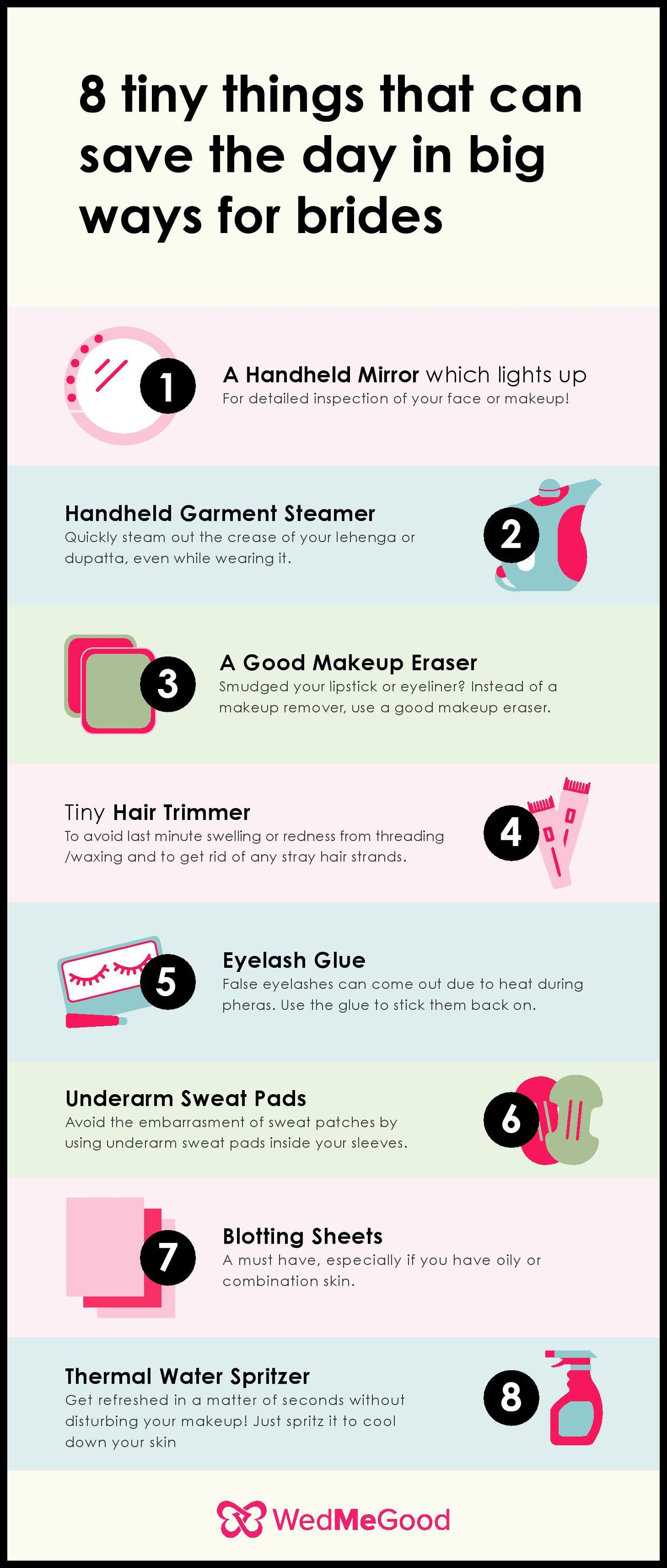 Put them all together in a small kit and have your sister or a friend hold onto it. Thank us later!