A Beautiful LGBTQ Pre-Wedding Shoot in Mumbai With A Cute Love Story!
BY Sakshi | 07 Jun, 2019 | 5801 views | 4 min read
Now this is something we've been waiting to feature for a while now, and we are absolutely elated to be sharing this with you! This here is a beautiful pre-wedding shoot of Cyle and Ajmal in Mumbai, who are celebrating their love just like everyone else. What makes this one even more special is that this also happens to be the first ever successful LGBTQ pre-wedding shoot in Mumbai, shot beautifully by MJay Photography. Over to Cyle now, who tells us all about their love and their celebration of it.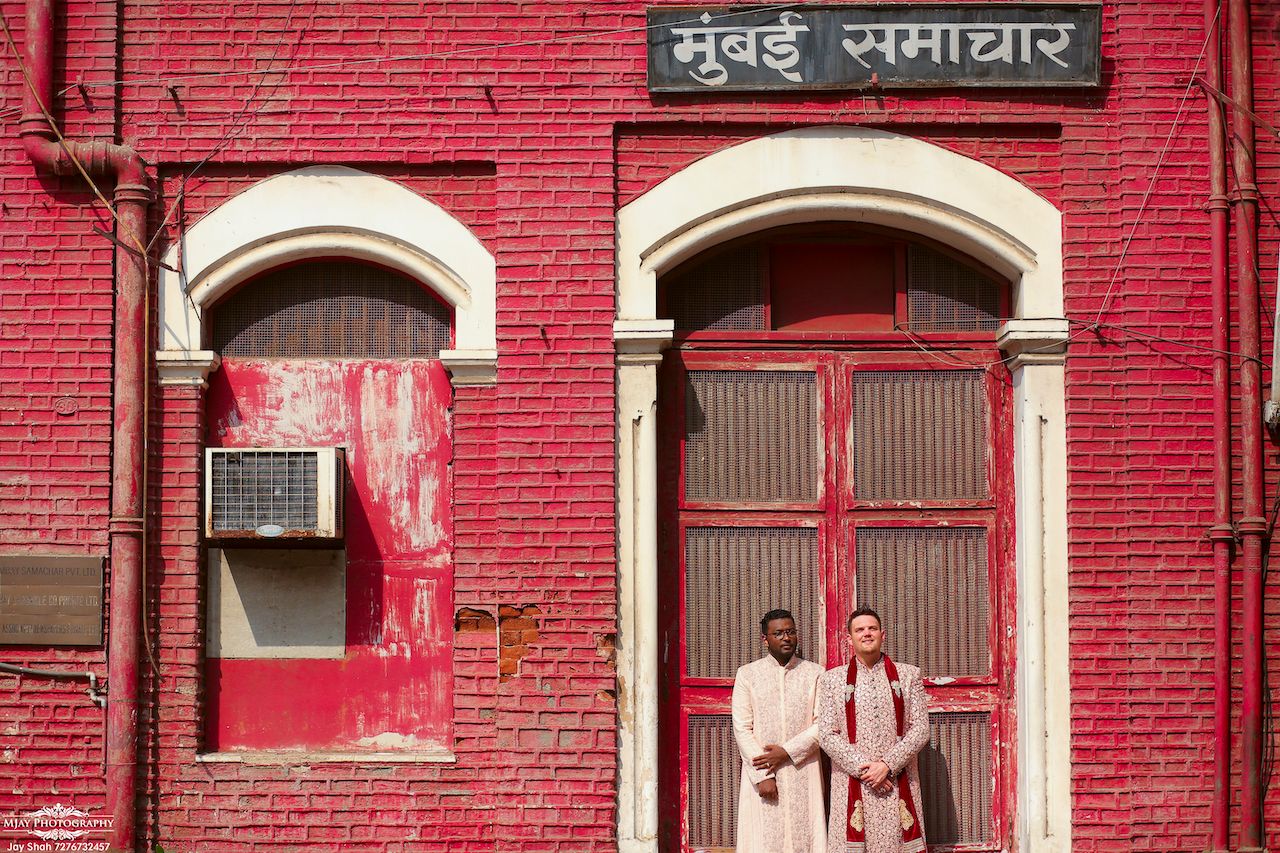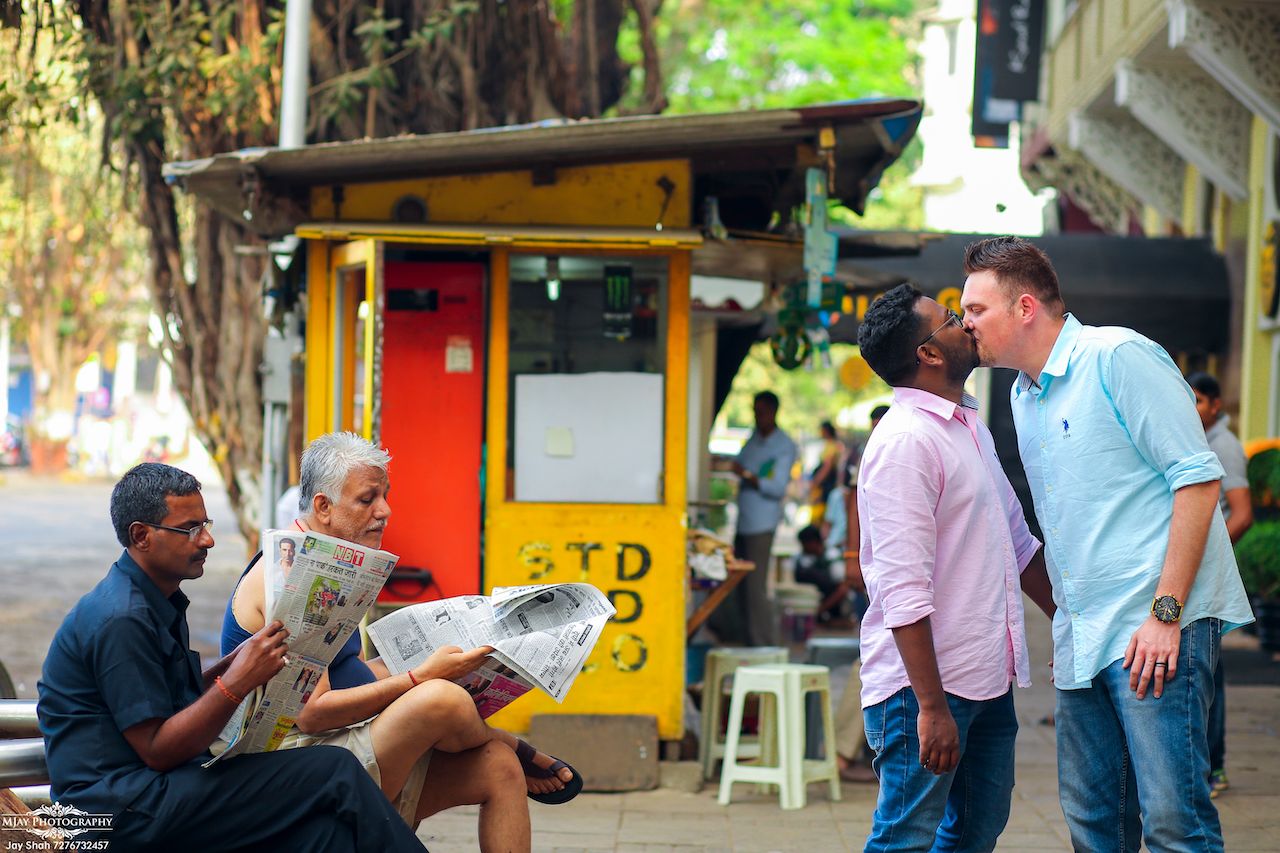 Their Love Story
Cyle tells us, "Ajmal and I met back in 2018 on a dating app called GayCupid. I had essentially given up on love completely and out of sheer luck I decided to give this app a try. Ajmal also was going through a similar situation and downloaded the app to give it a try. As luck would have it, we both met each other one day after downloading the app. Since that day, almost a year ago, we have talked with each other every single day. I work overseas in the Middle East as a contractor, so this was already going to prove to be a major feat. Despite what you see in the movies, long distance relationships is NEVER rainbows and sunshine. We have days in which our schedules conflict, power is out or the internet cuts out, however, we remember to have patience. Ajmal has always been my soul mate, and remaining patient for him is the least I can do and I know the feeling is mutual. He is my rock and I am his and that will never change."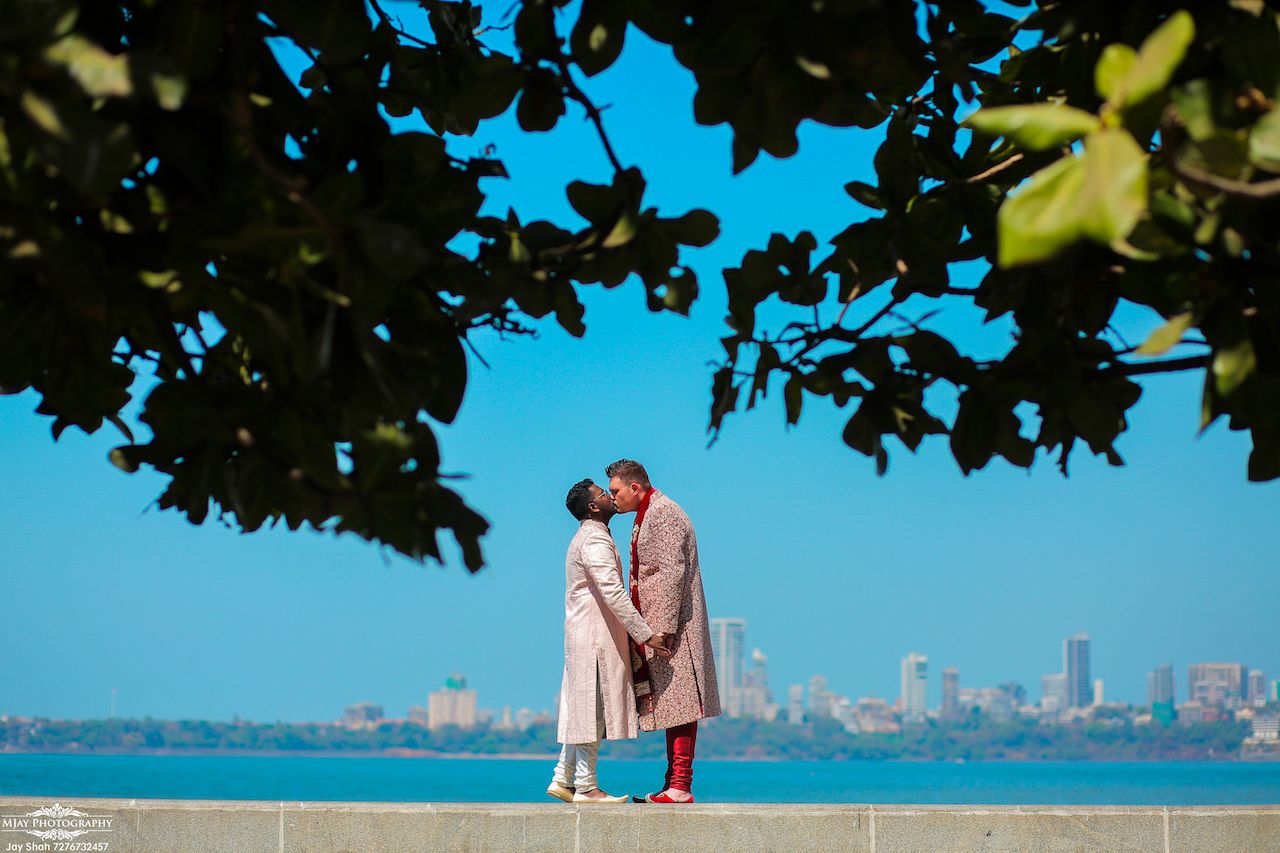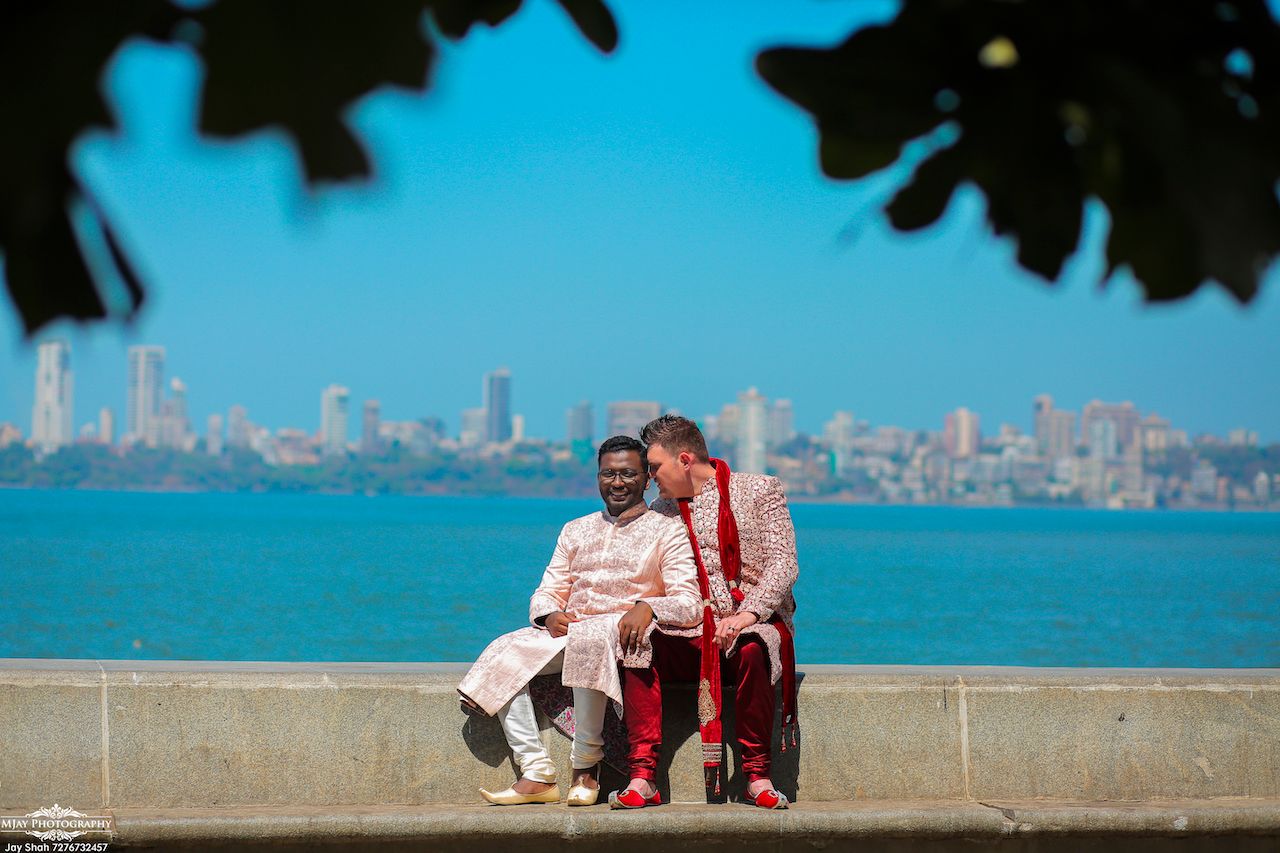 Section 377 and the SC Verdict...
"As an American, I was truly oblivious to how life for the LGBTQ community was before 377. Until one walks a day in our shoes, they will never understand what we go through on a daily basis. It truly makes me happy to know that India is finally giving a voice to those in the LGBTQ community. To the countless members of the LGBTQ community who still feel their voice is not being heard, just remember, it gets better. Never be ashamed of yourself, as you are PERFECT just the way you are! Happy Pride 2019!!!!!"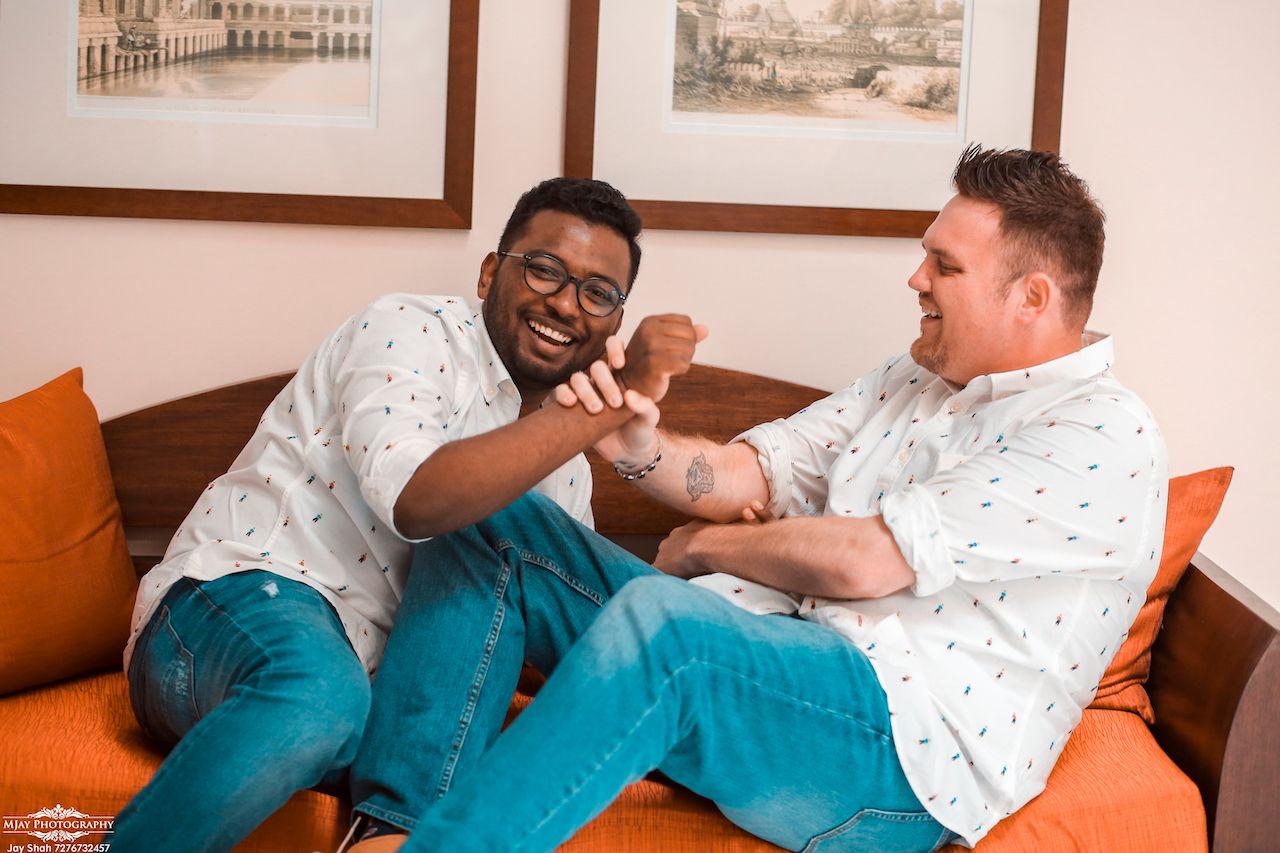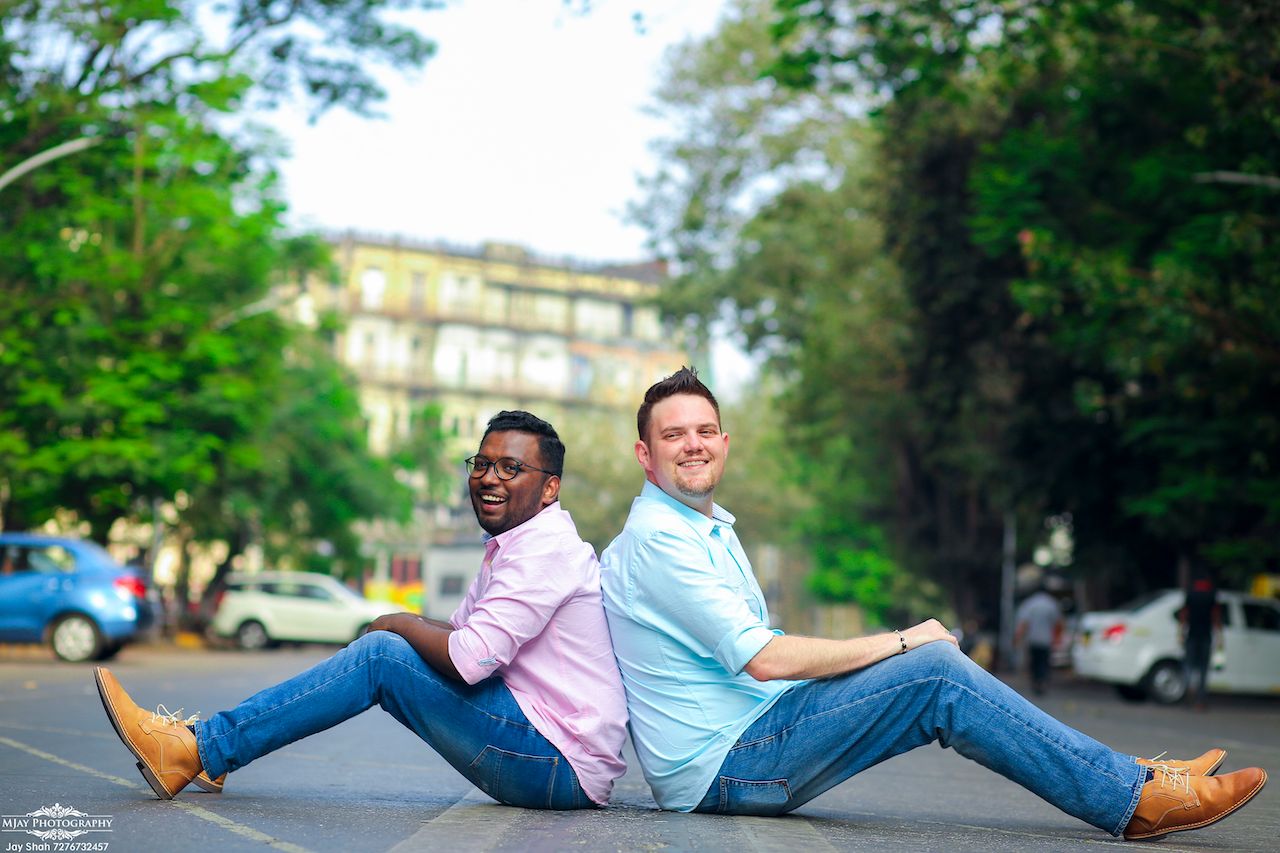 The Pre-Wedding Shoot
Cyle says, "The vision behind our pre-wedding shoot was classy yet modern. The overall goal was to have our love story be conveyed through the photos. For our photoshoot, we searched long and hard through different profiles until we came across Jay with MJay Photography. For such a young man, he is a true pro with the camera. Through his work, he was able to deliver exactly what we had been searching for. Not only did I gain my go-to photographer for future photoshoots, I gained a friend."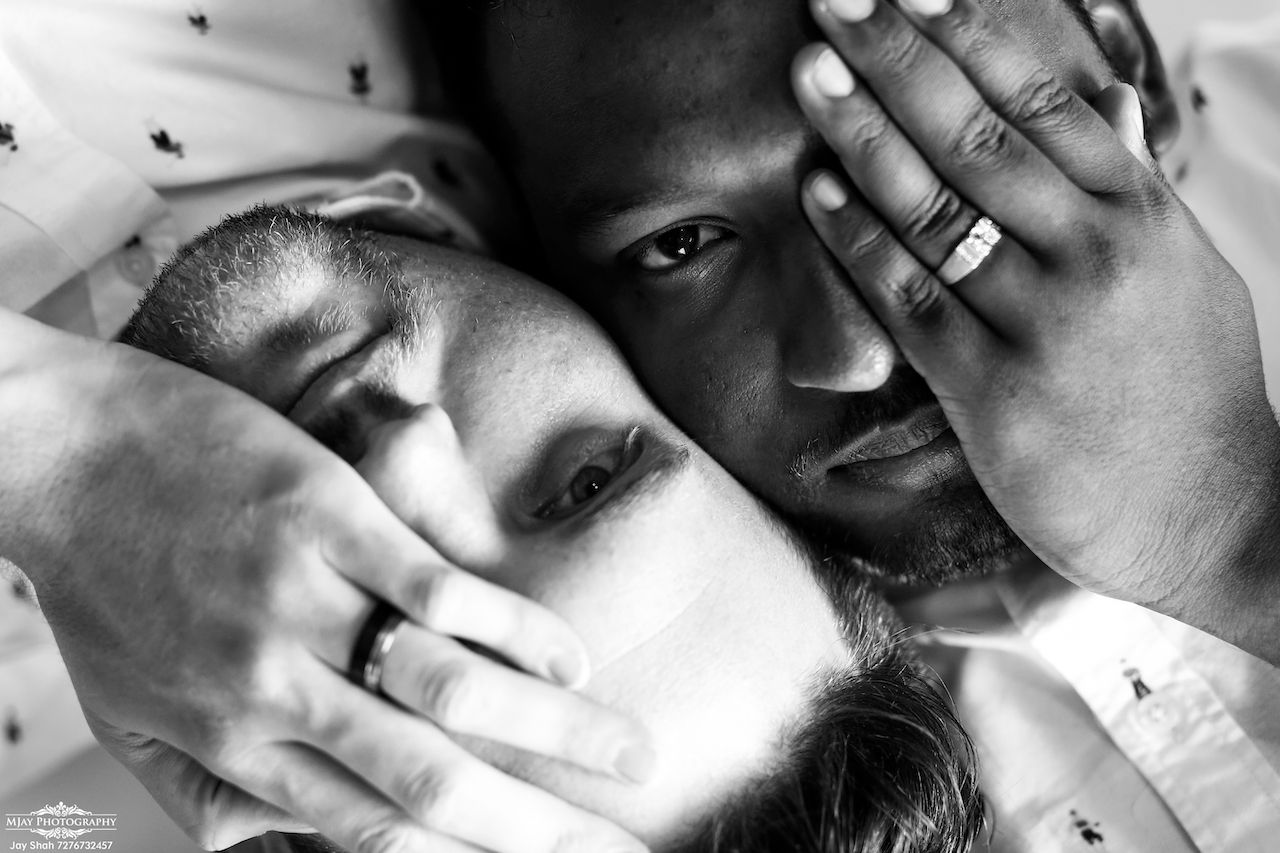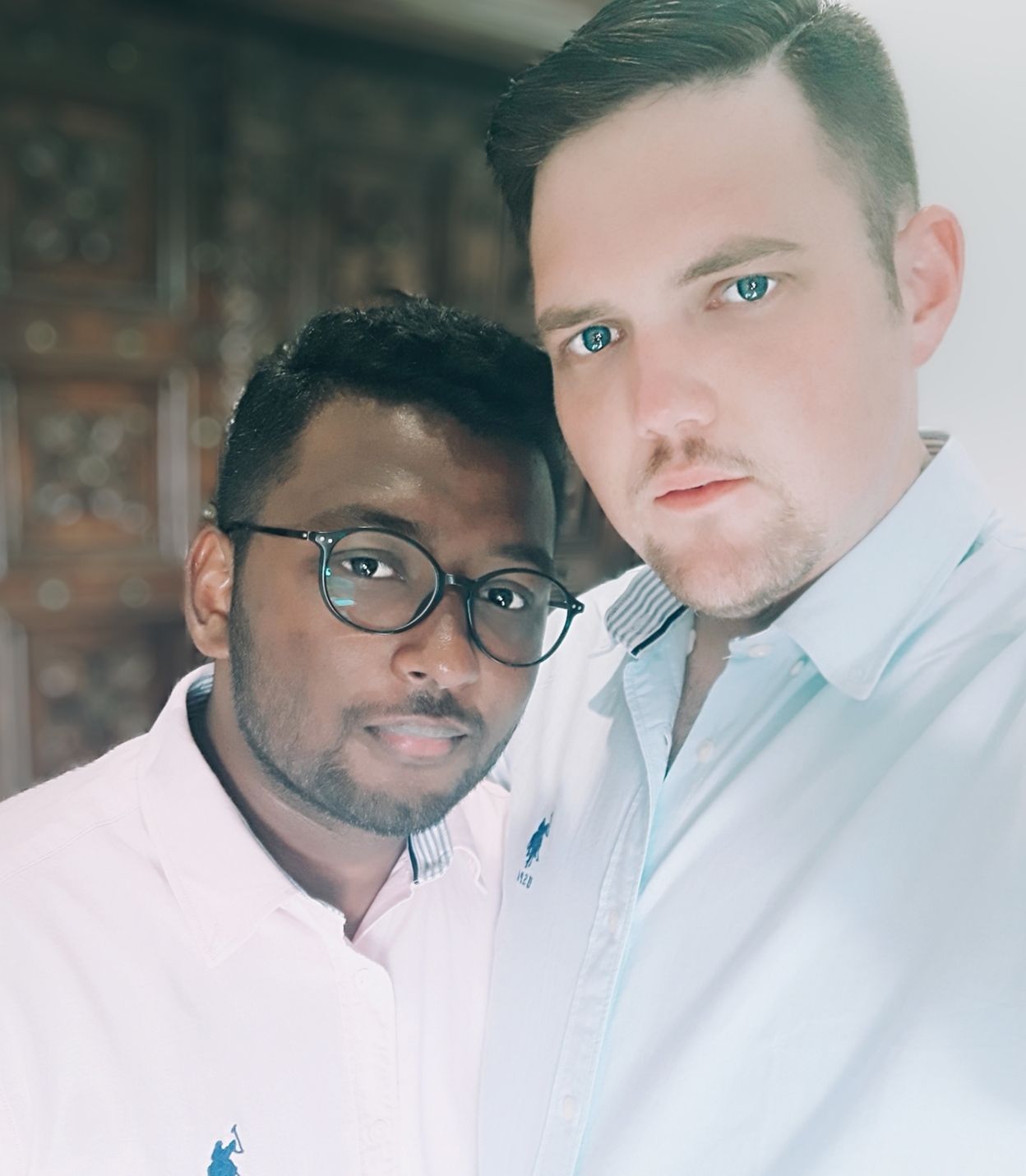 Marriage Plans
Cyle tells us, "Ajmal and I will be getting married soon in Gibraltar. We are truly looking forward to spending the rest of our lives together. I hope that perhaps our story can touch the lives of others in the LGBTQ community who feel they are stuck and will never find happiness. There is always a light at the end of the tunnel...Ajmal rescued me from that dark place."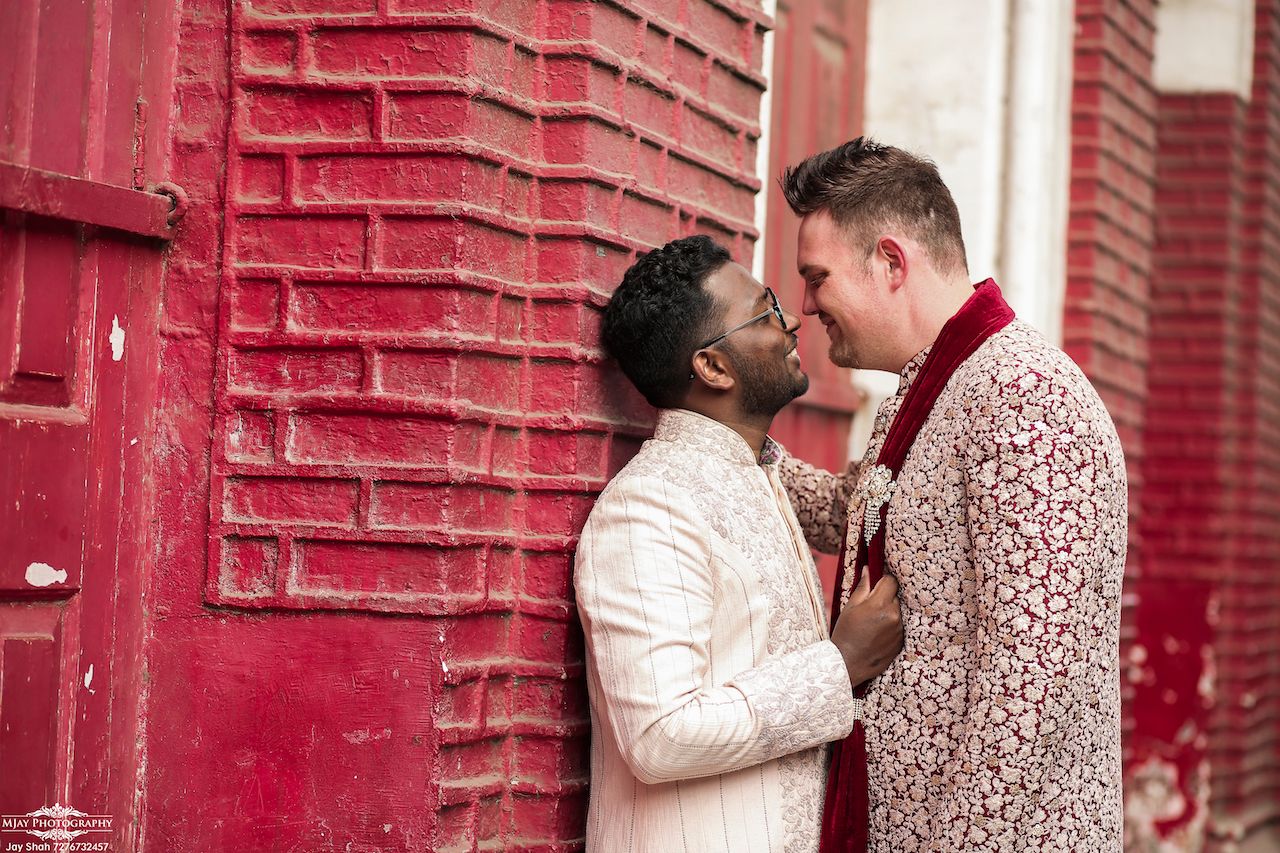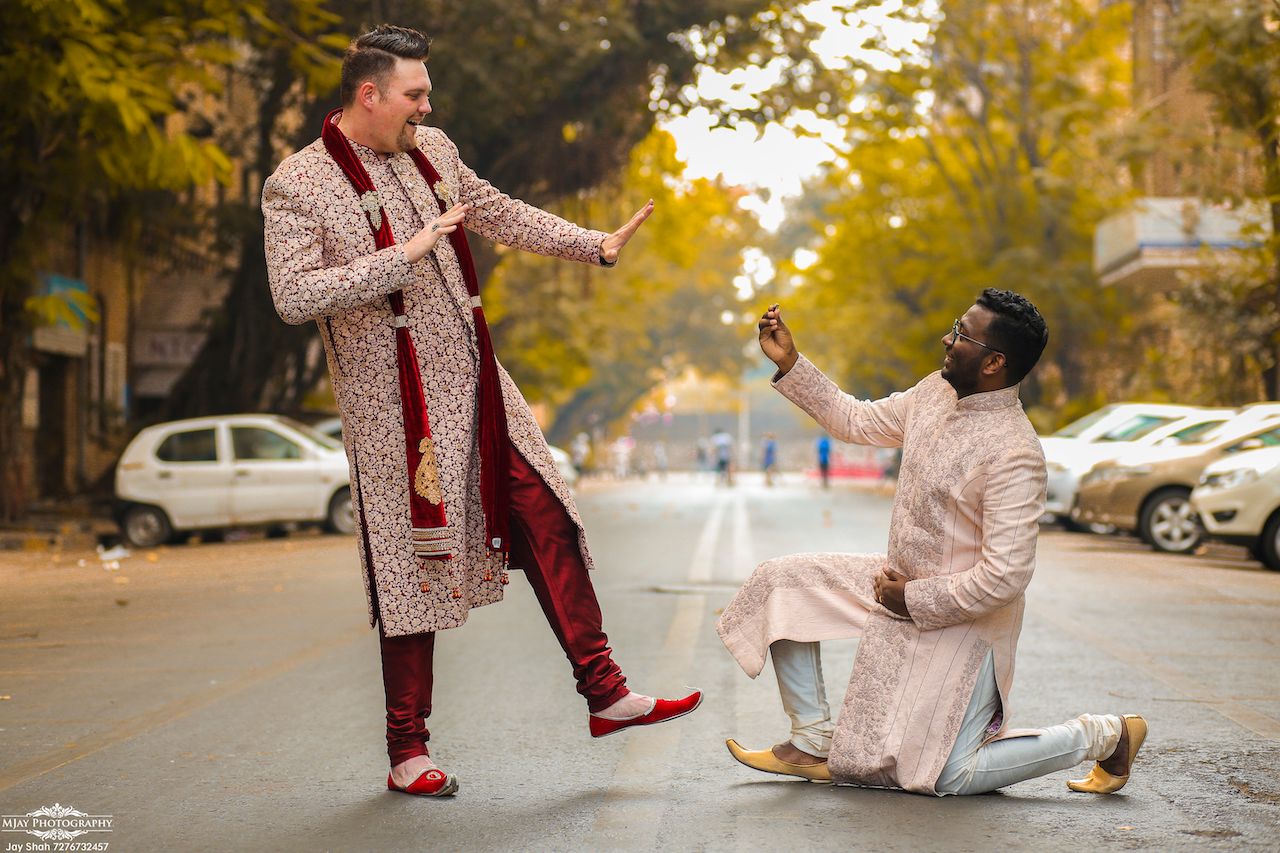 From the Photographer:
"This LGBTQ groom couple set some serious relationship goals by getting engaged recently, in a traditional way, not long after they first set their eyes on each other. They booked me through Wedmegood for their pre-wedding photoshoot near Mumbai and the rest was history. Their story makes us believe in love and that love alone can defeat all odds. It was the perfect blend of an Indian & American fairytale.  Their love story proves to us that love has no boundaries, no distance, no differences of caste, colour or religion. Love is blind despite the world's attempt to give it eyes.