A Charming Desert Wedding With Striking Decor And A Bride In Shell Pink!
BY Soha | 27 May, 2019 | 1270 views | 7 min read
Imagine: multiple colors- blue, red, pink, yellow; circling, moving, dancing in the middle of  a desert in Arizona.  Mirage? Nuh uh! That was Shana and Sahil's wedding in Tucson! A true celebration of love and friendship, this couple's story will warm your hearts, and remind you why it's important to have friends and family who truly care about you, join in on your special days! Of course, those stunning outfits, and sleek decor at all their wedding functions only makes it better! Kudos to  International Wedding Photography for capturing all their emotions perfectly on his lens! 
Meet Shana & Sahil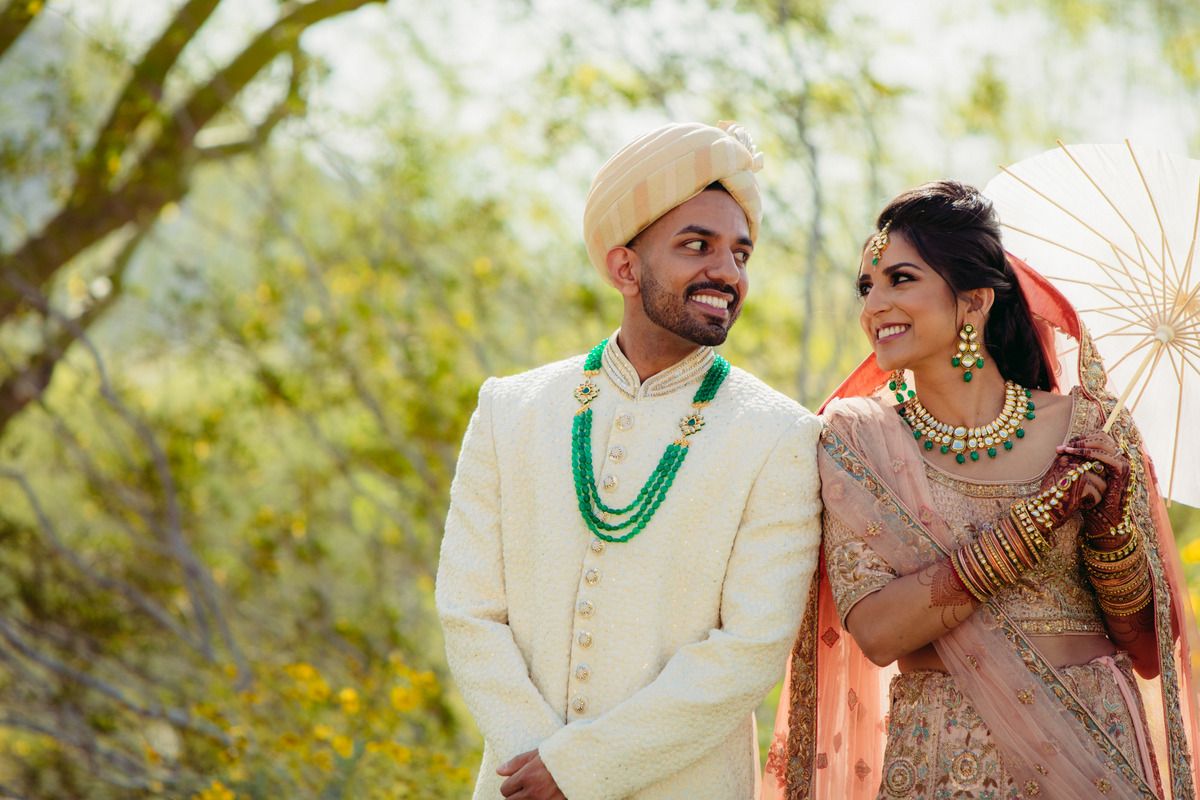 They say you find the best friends while you're still a student. Shana & Sahil can't agree more. "We were classmates in dental school in San Francisco," shares Shana. Two people who became friends and chose to live that friendship for the rest of their lives, now what could be  better than that?
The Sangeet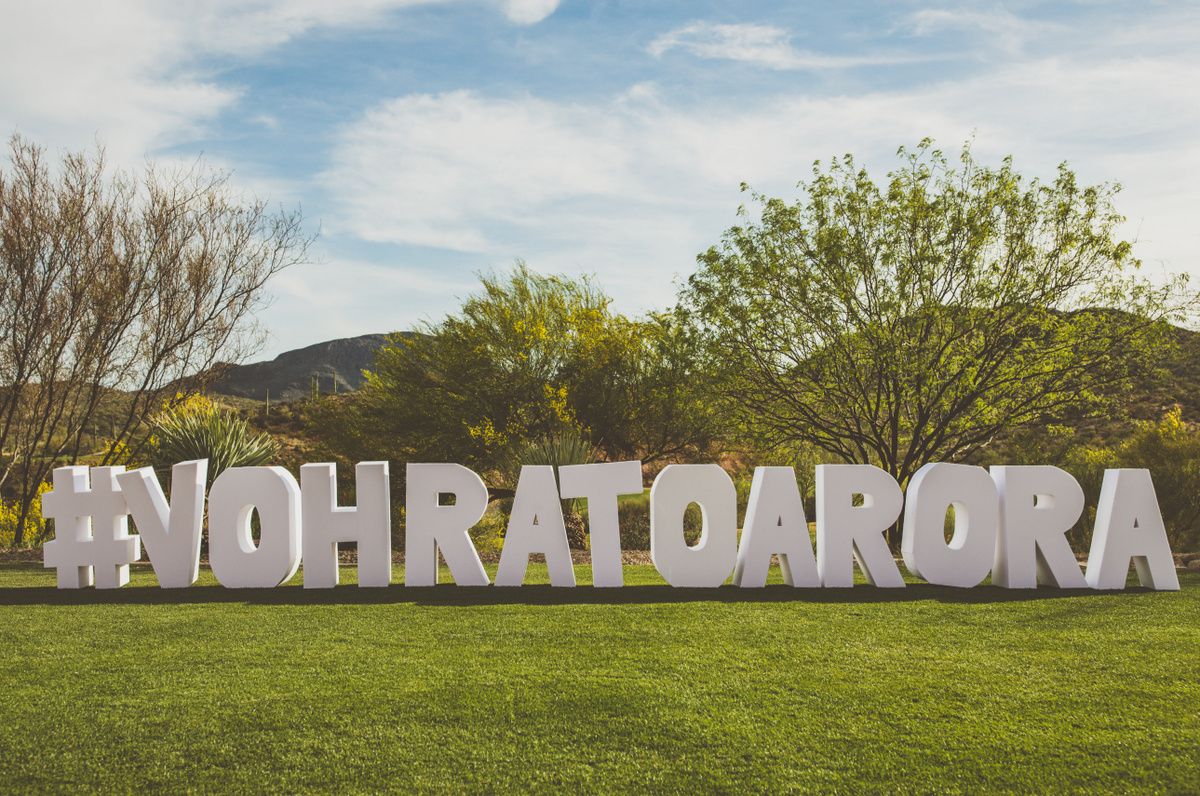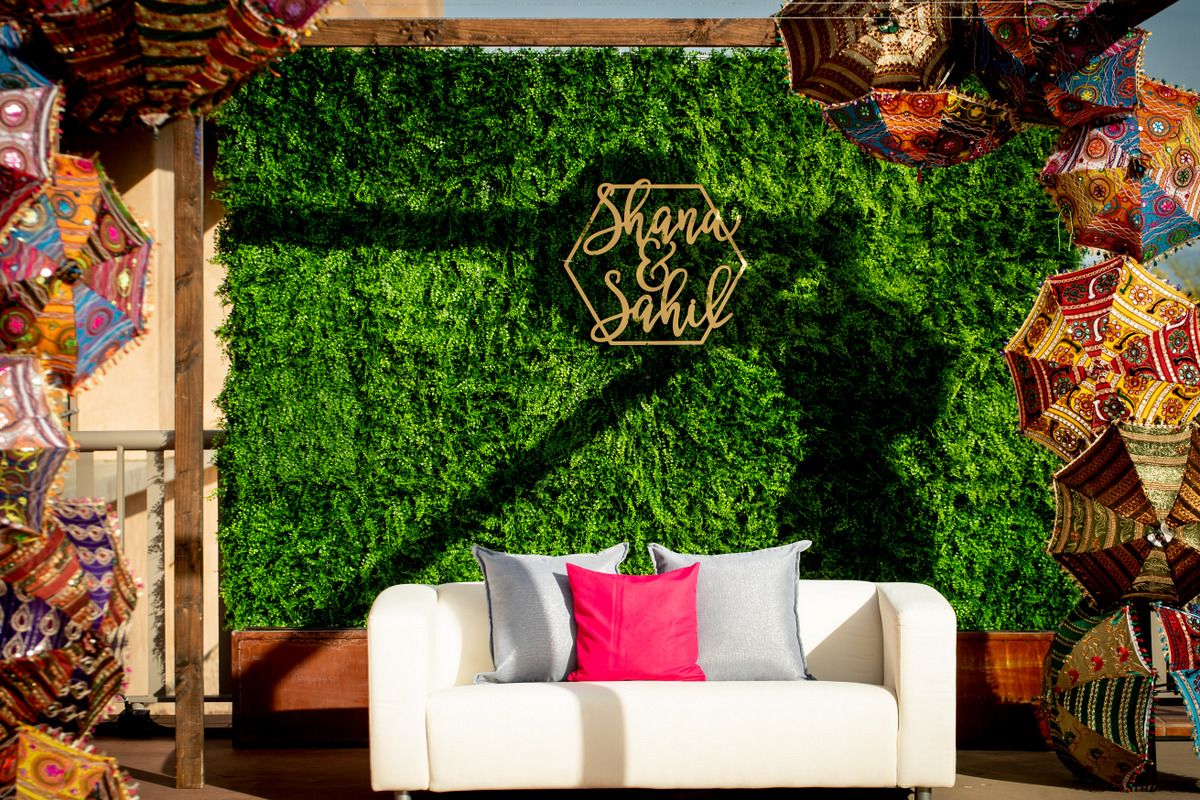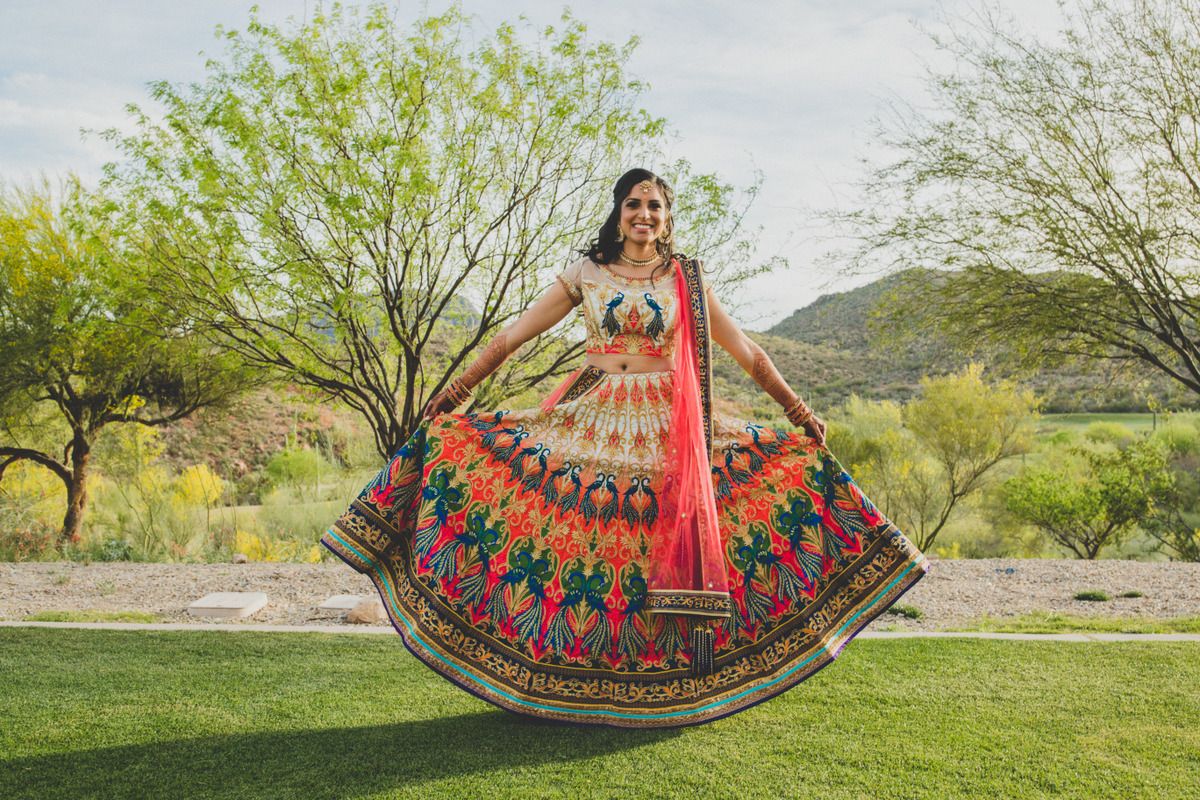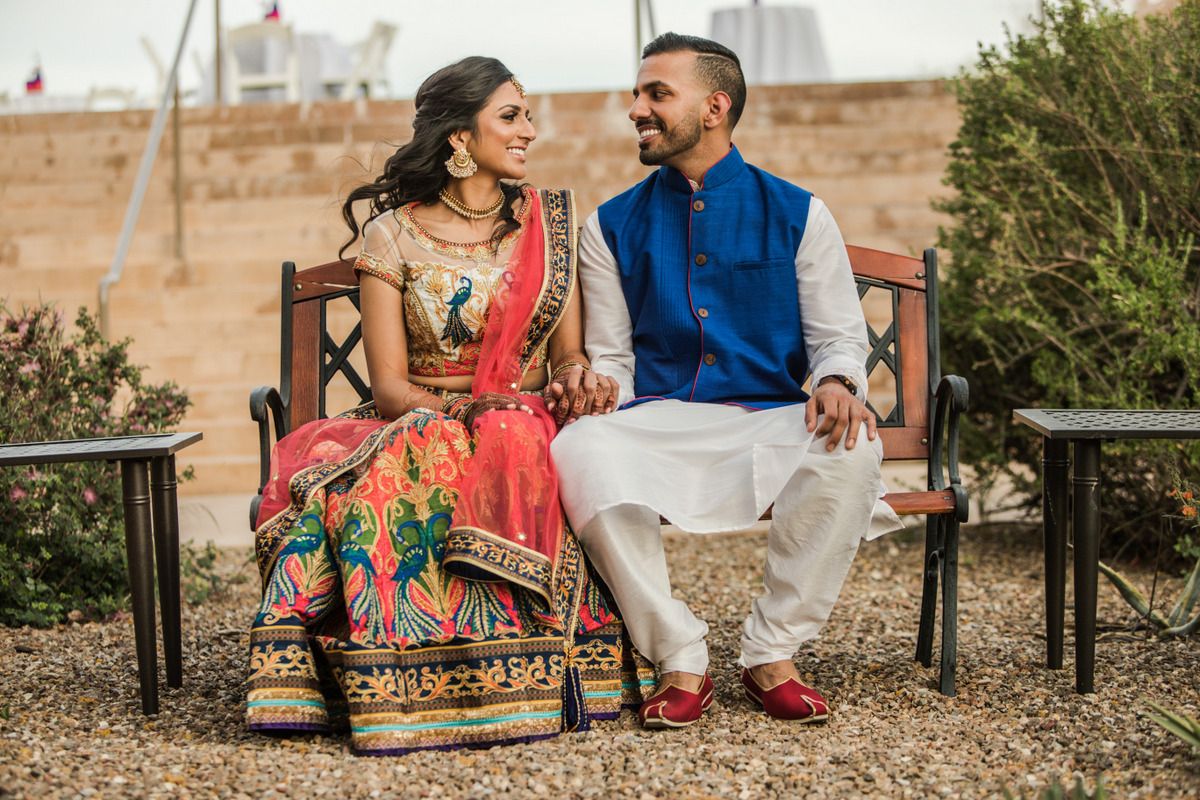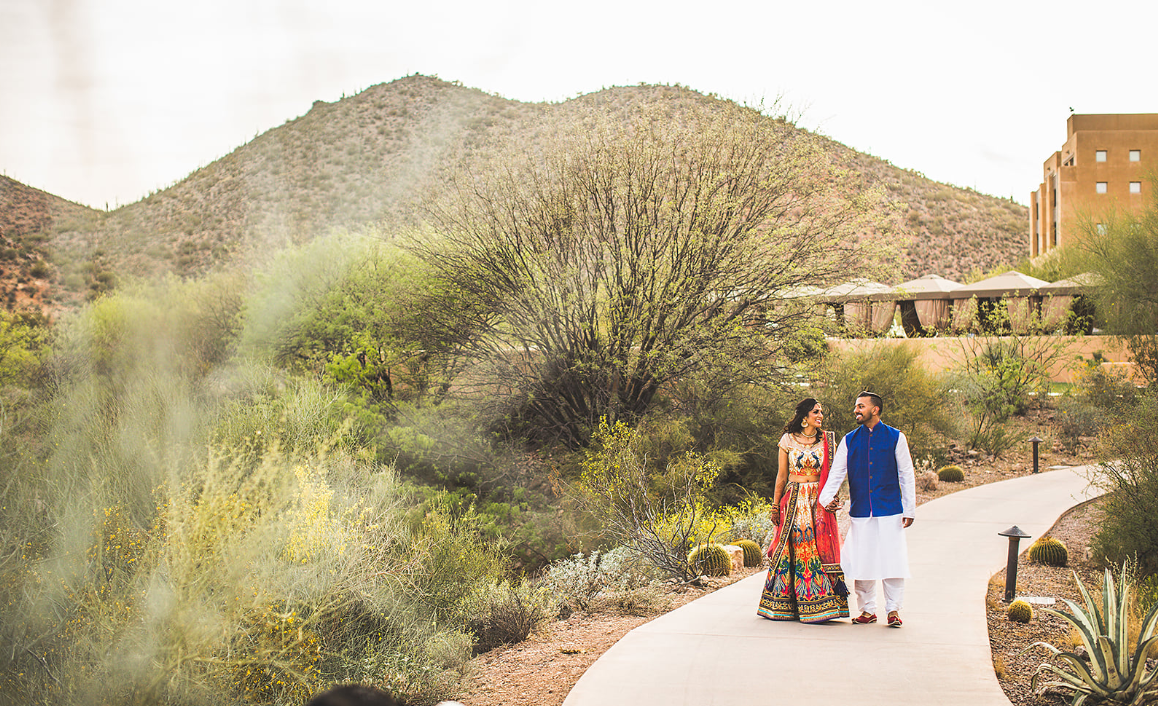 The Wedding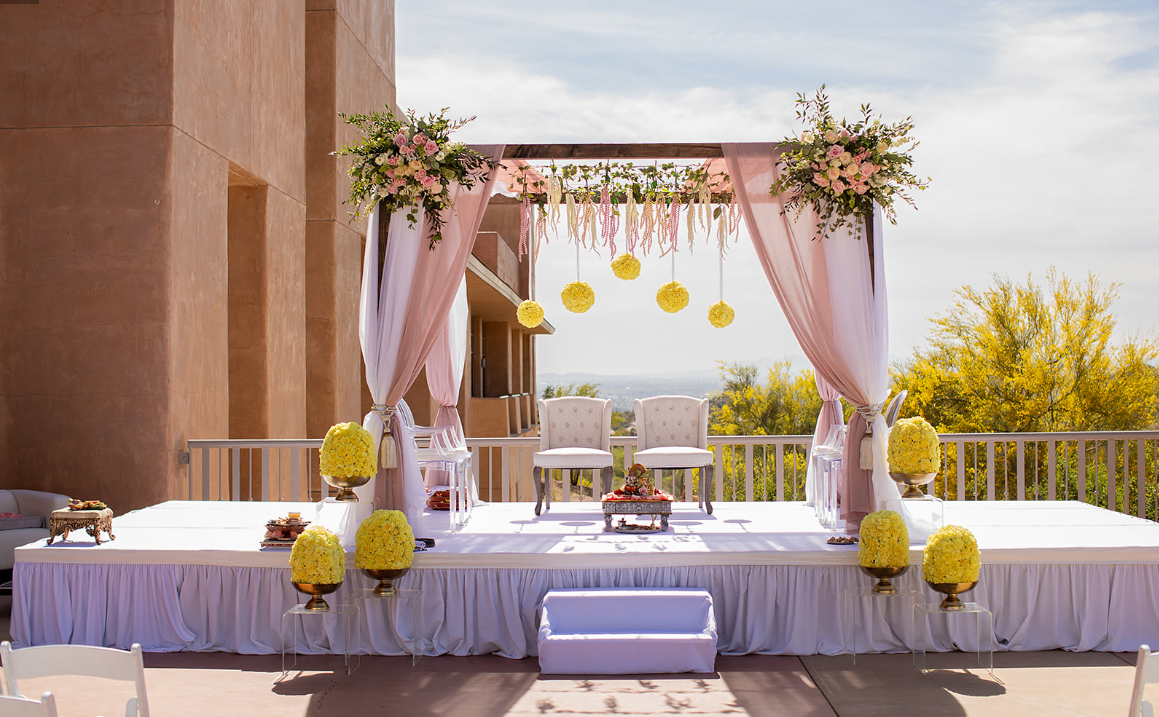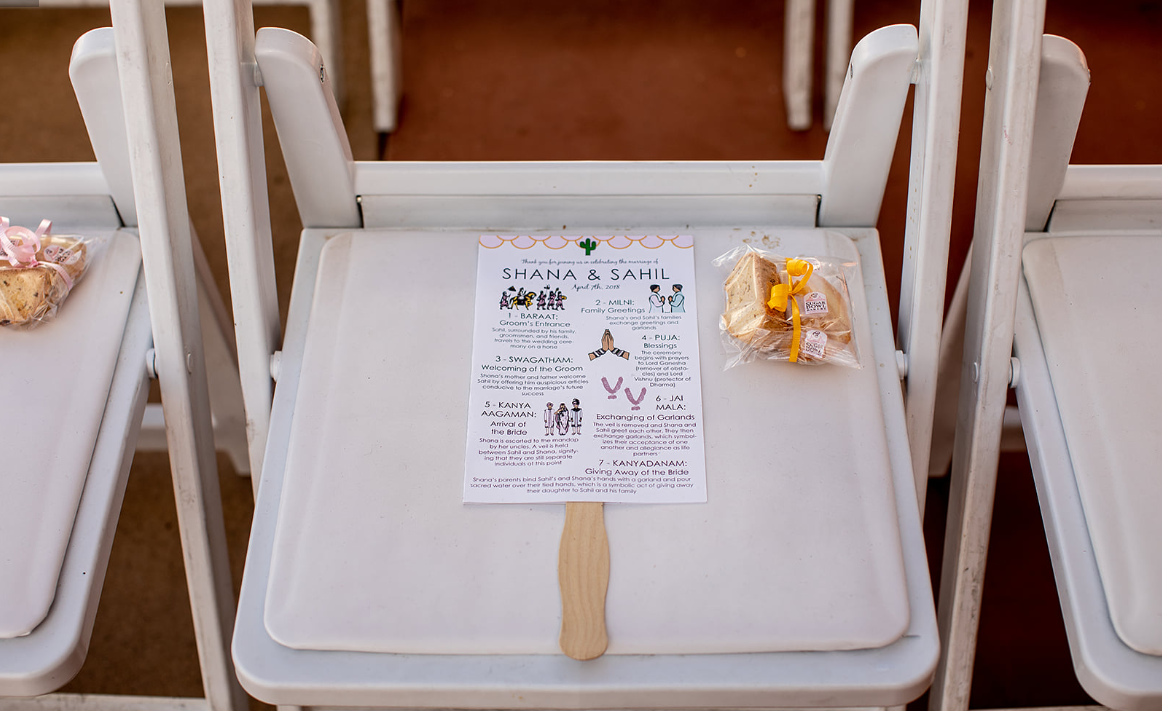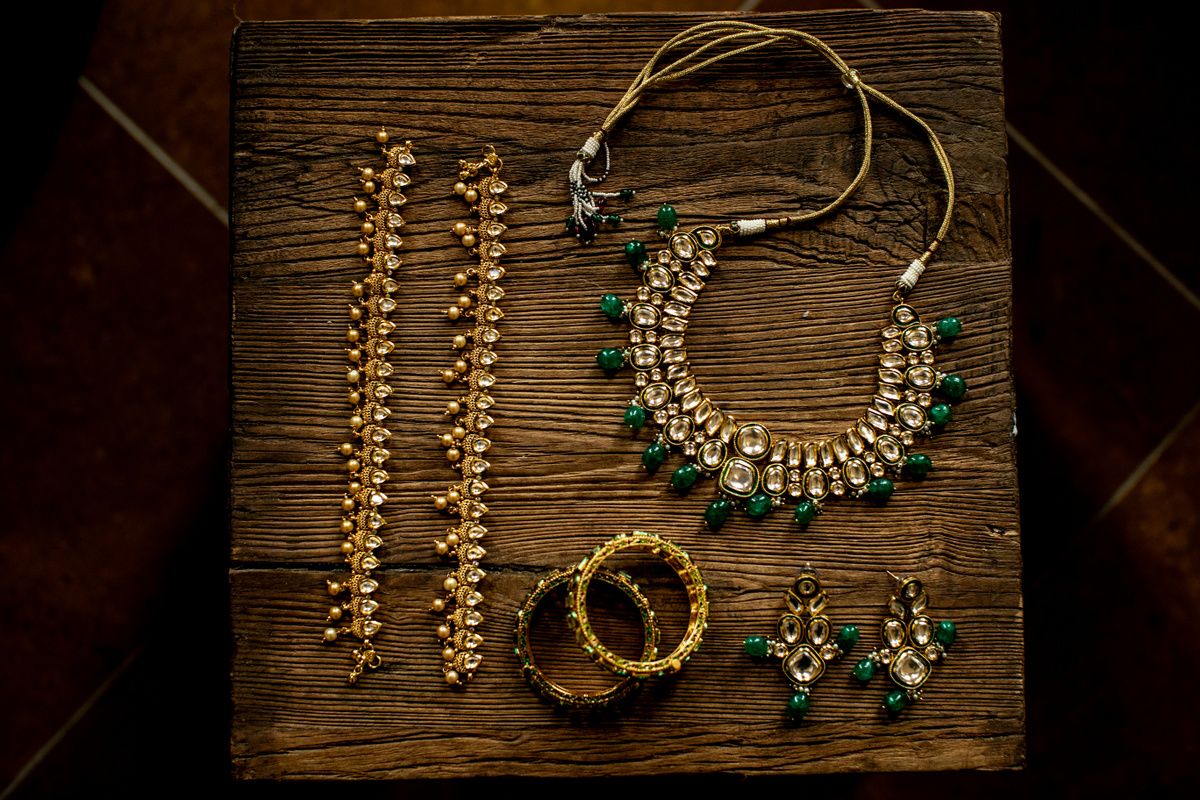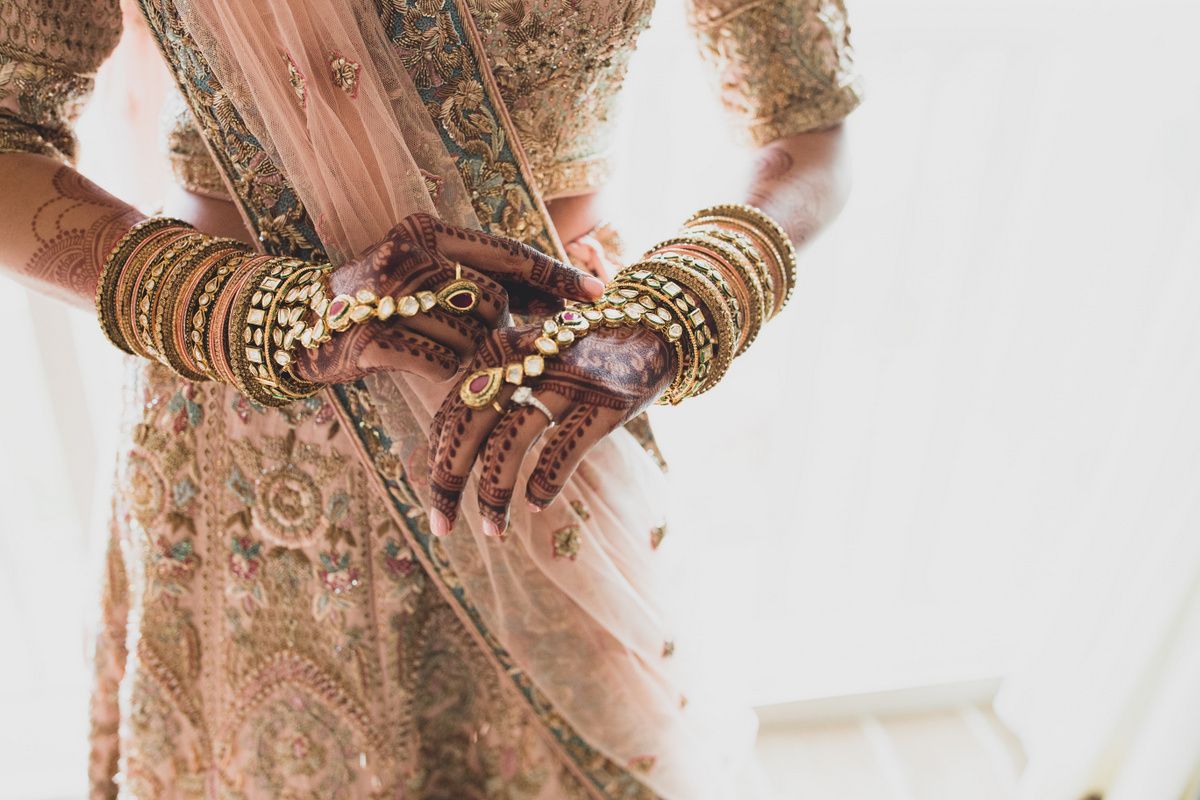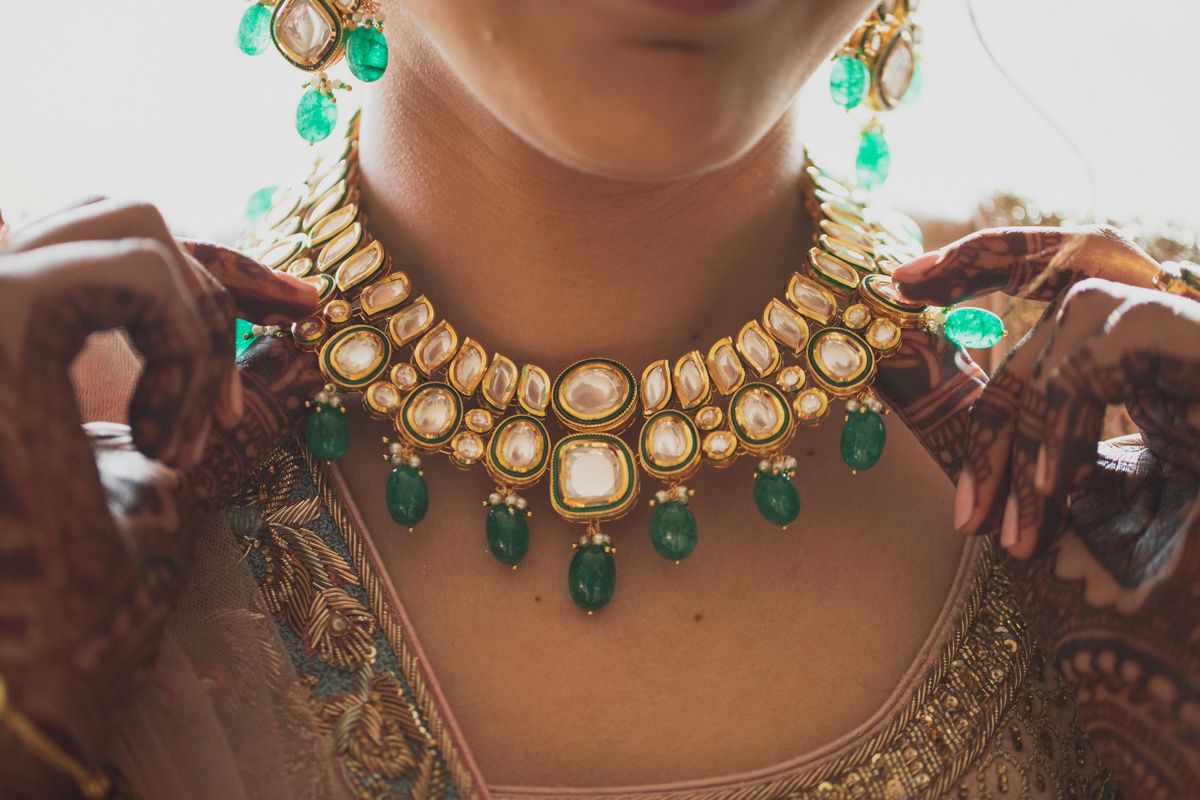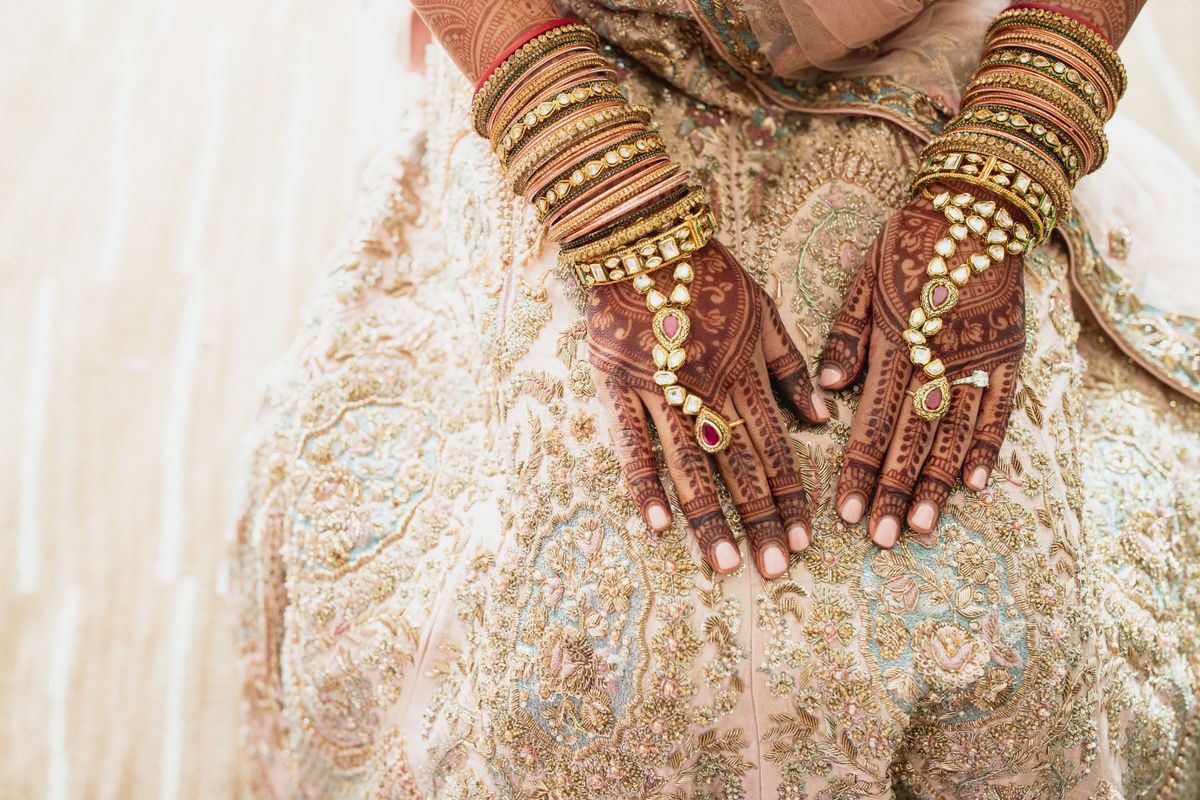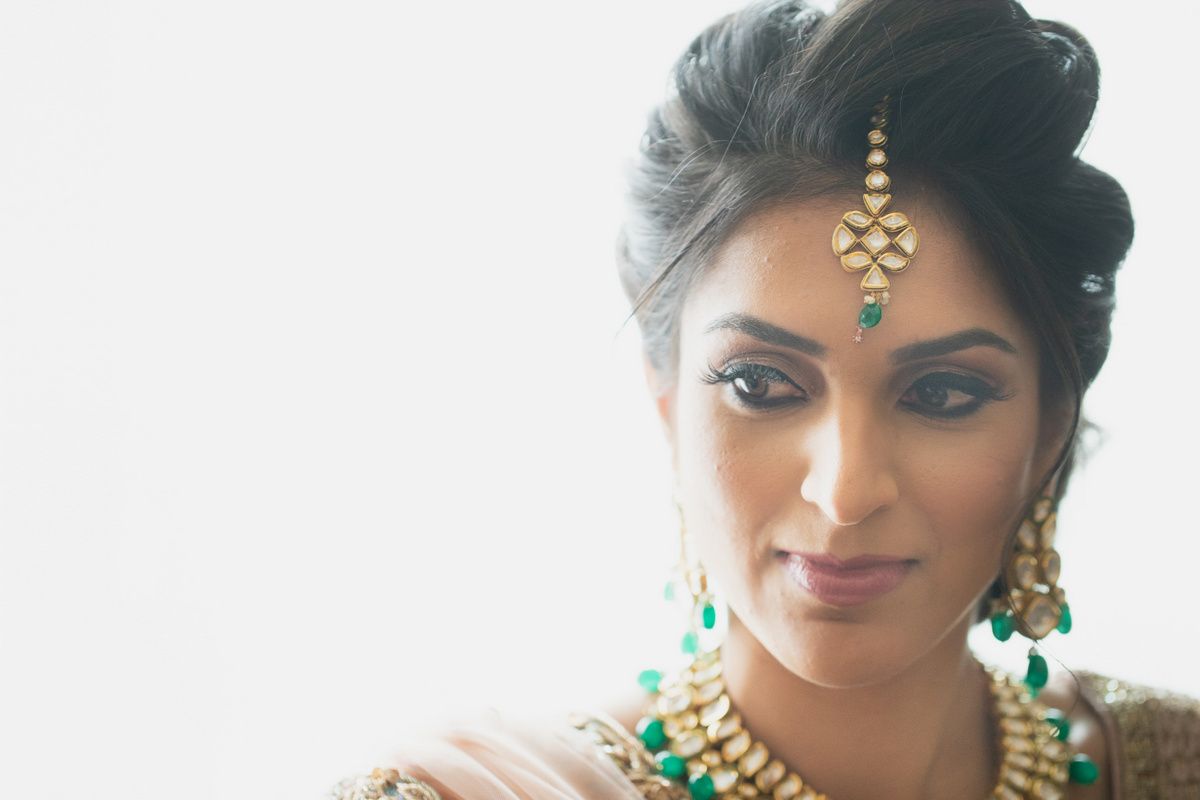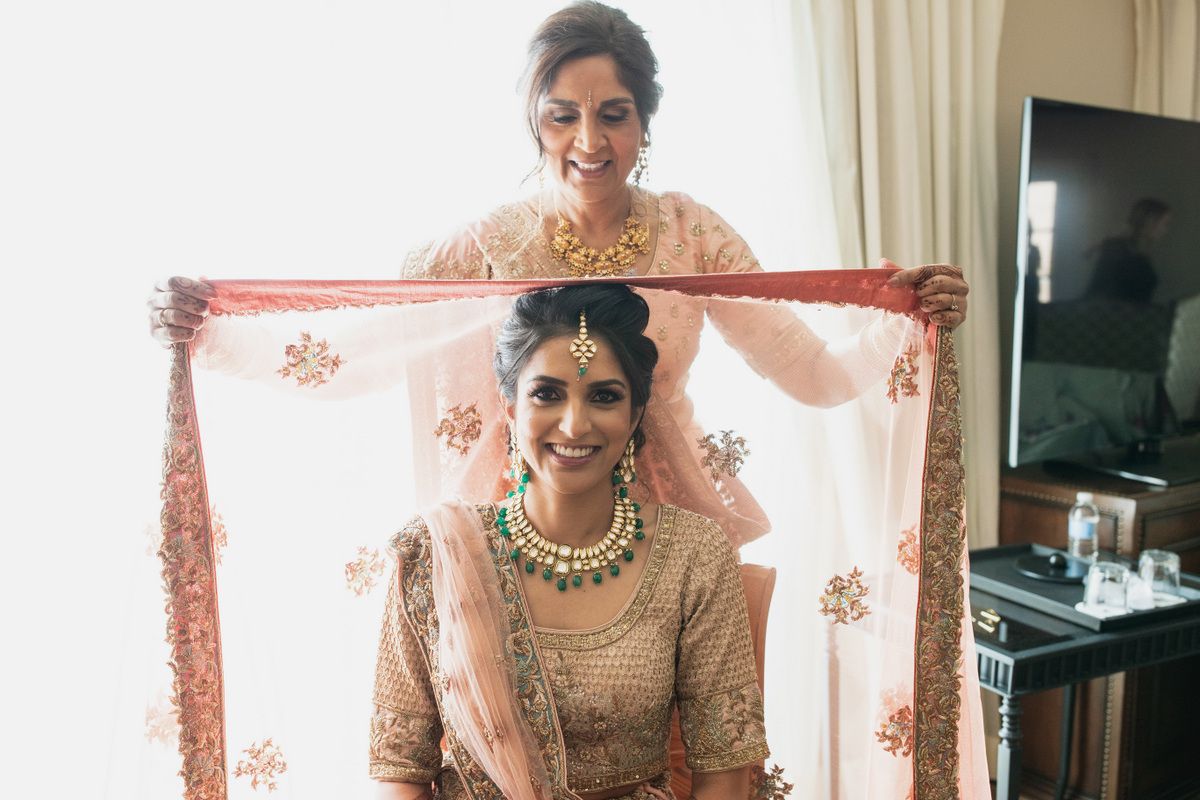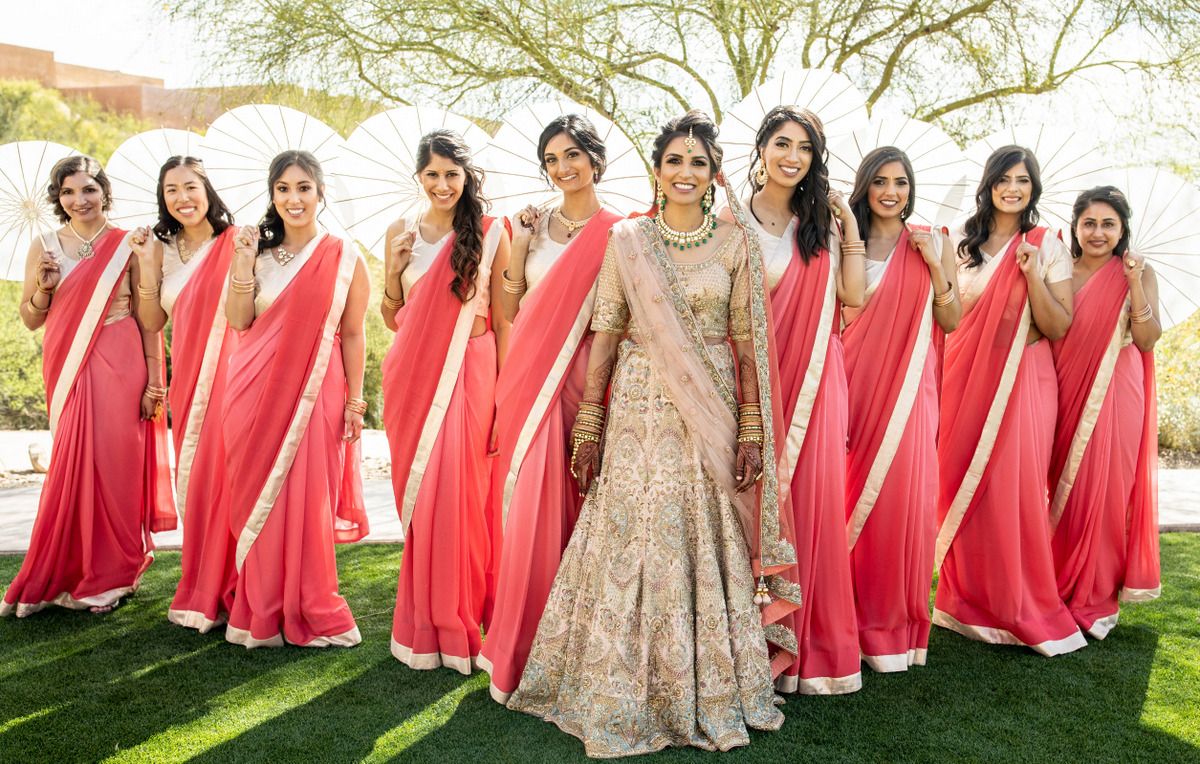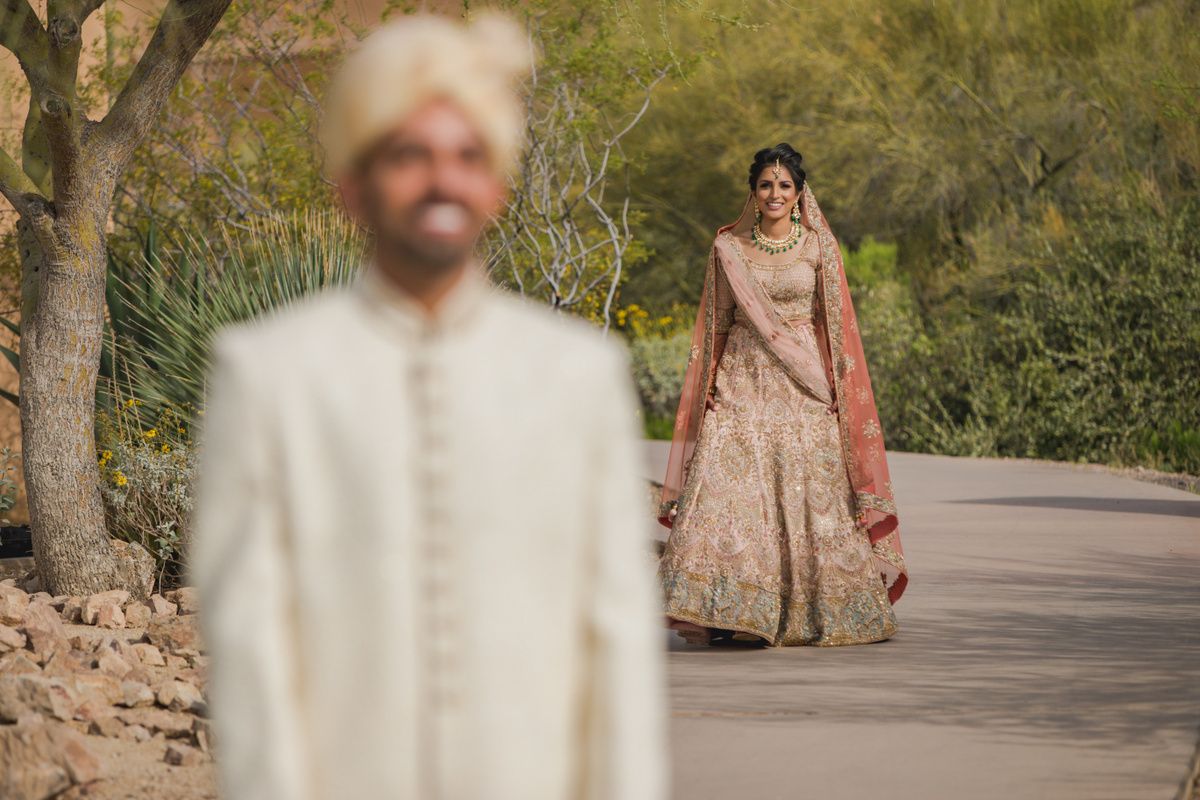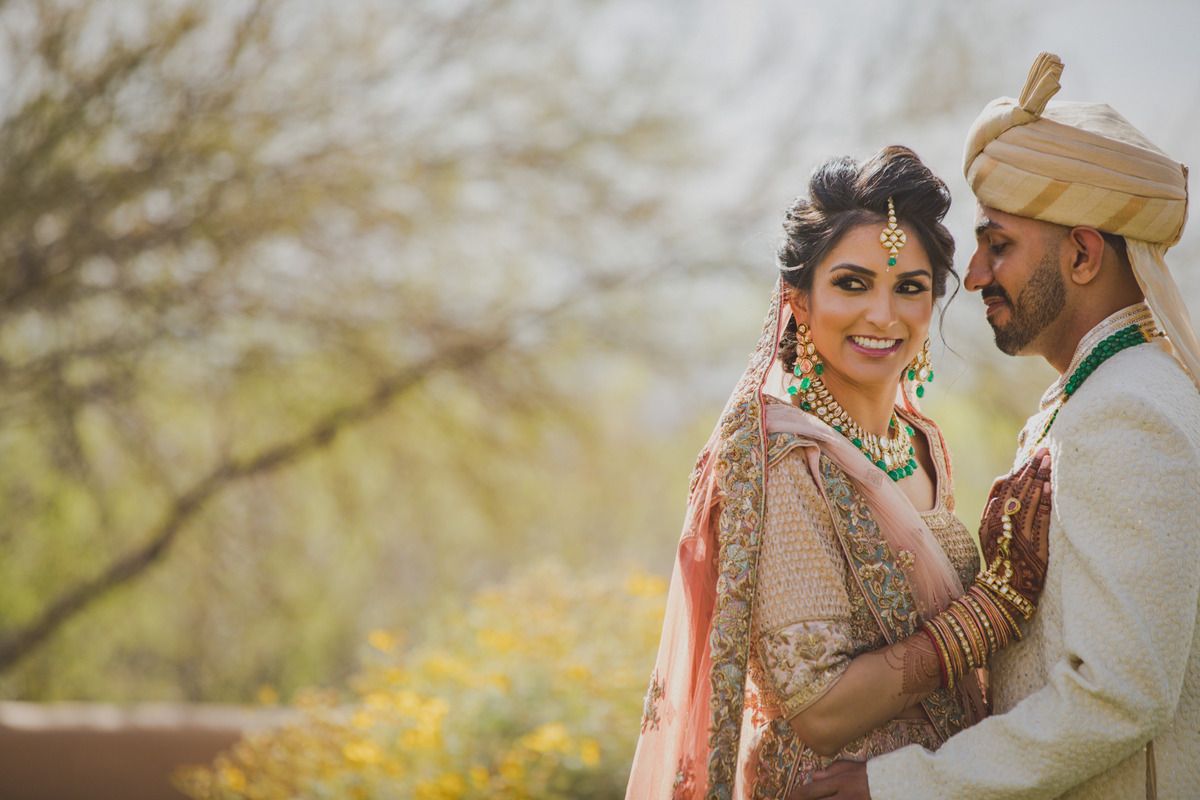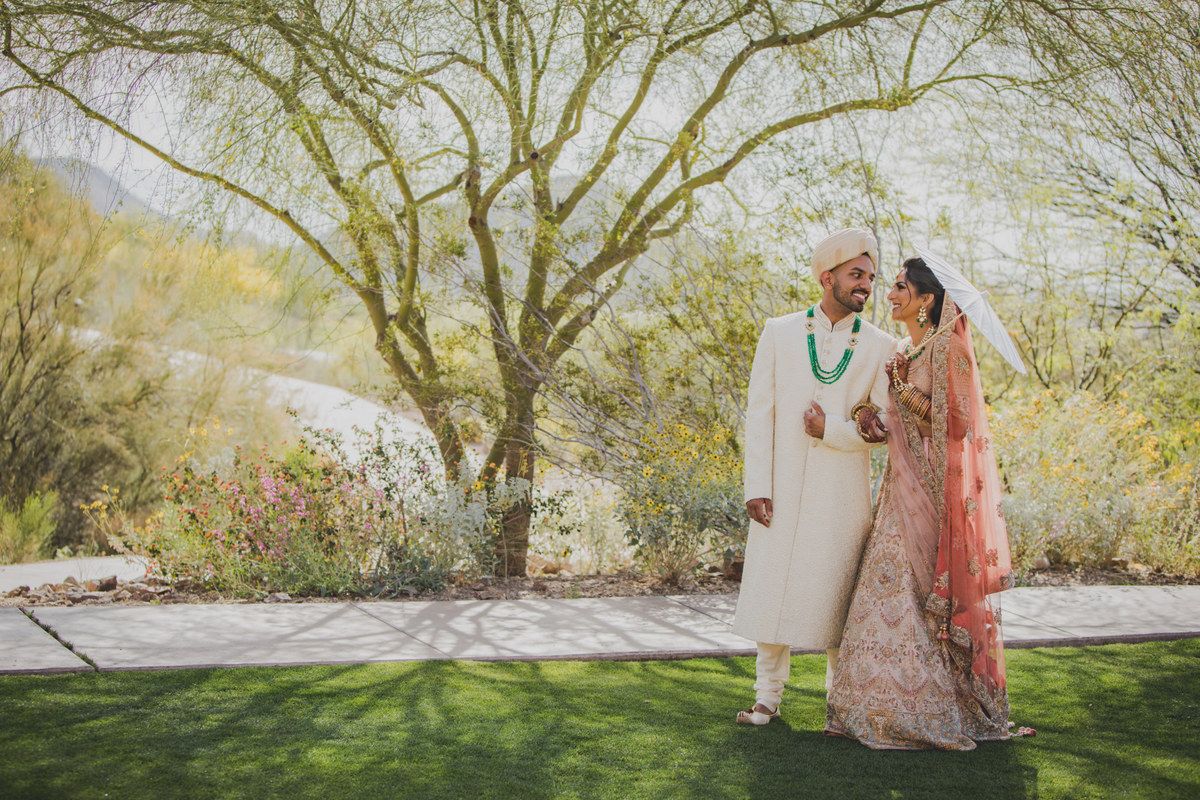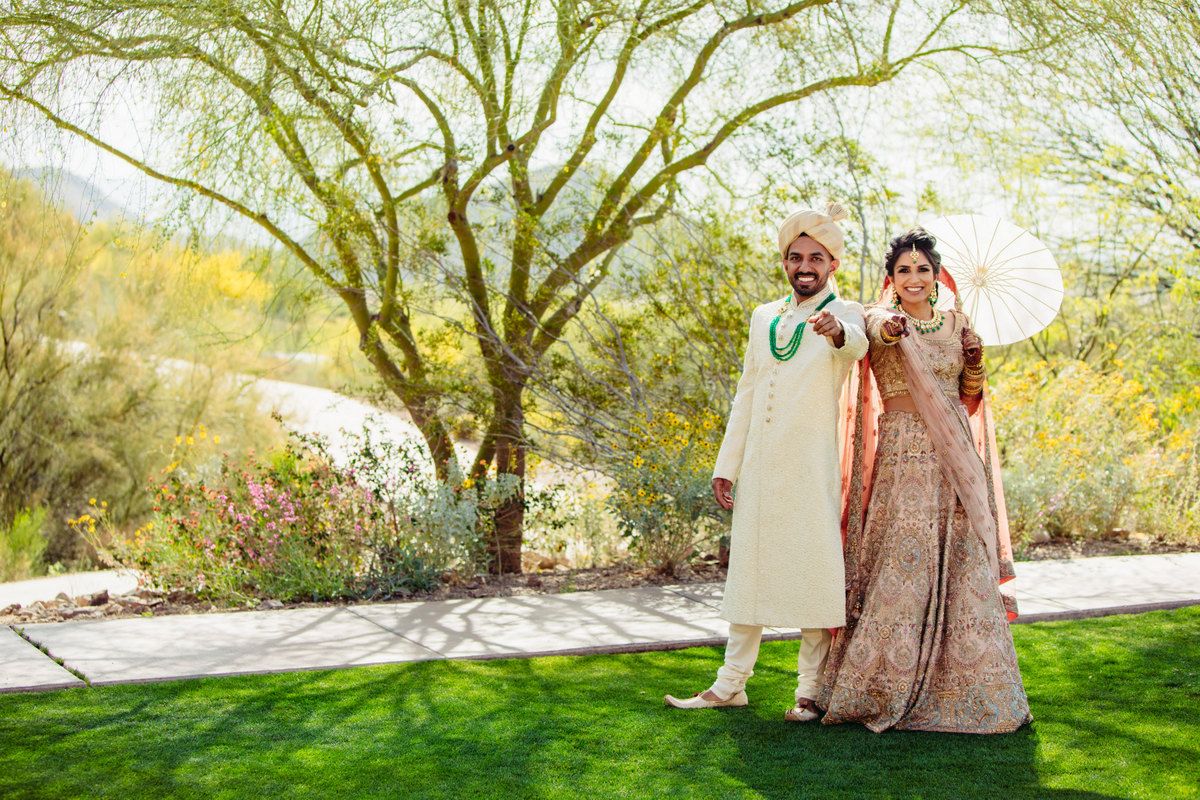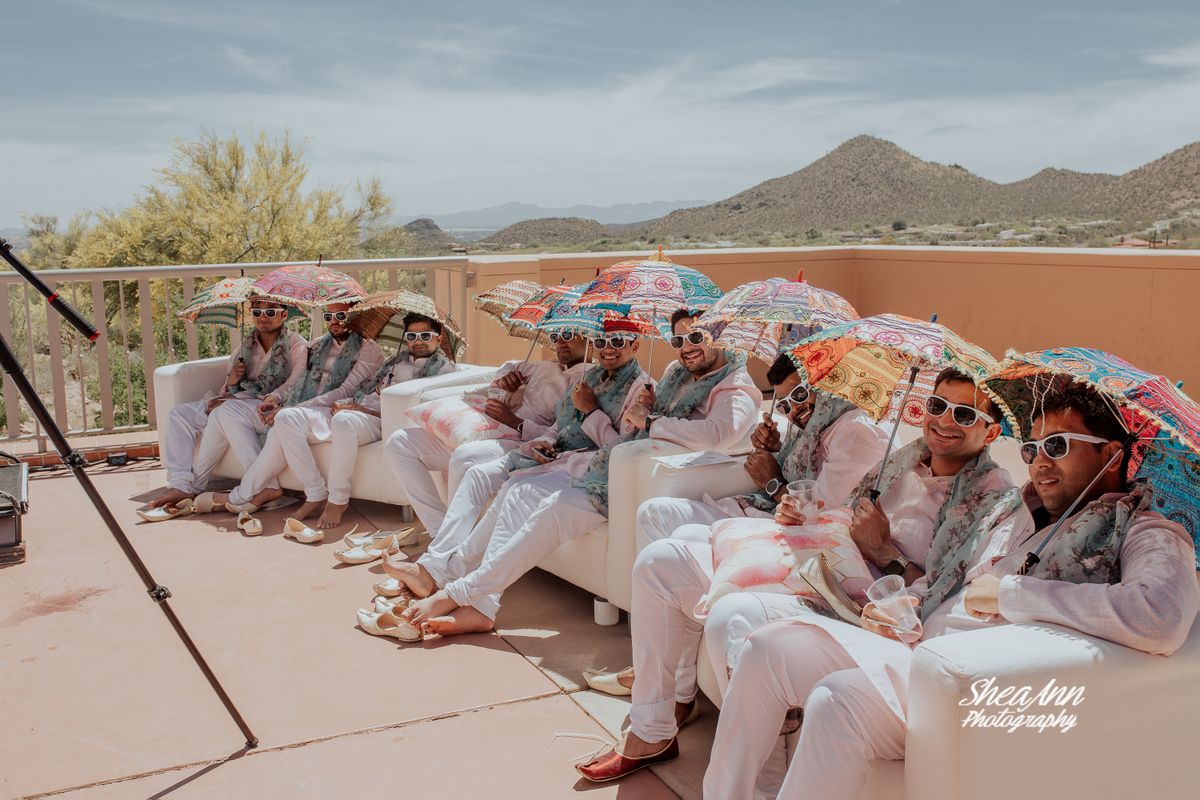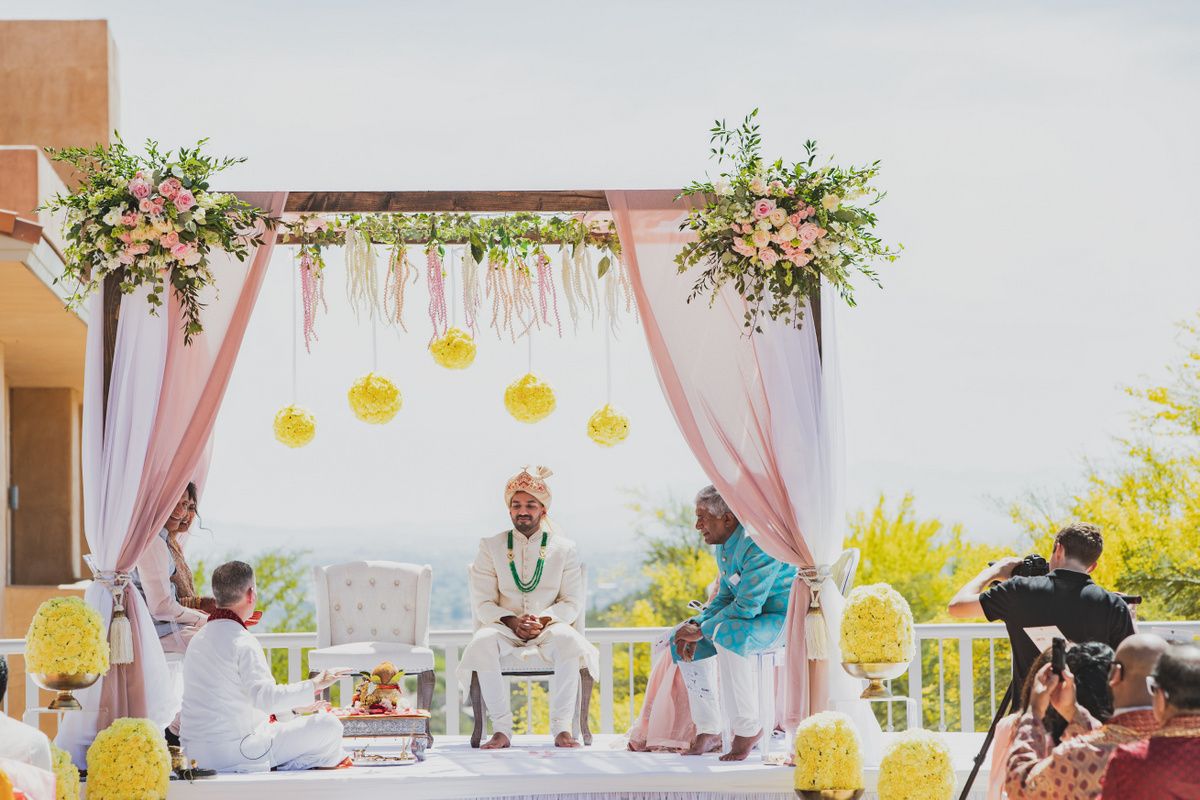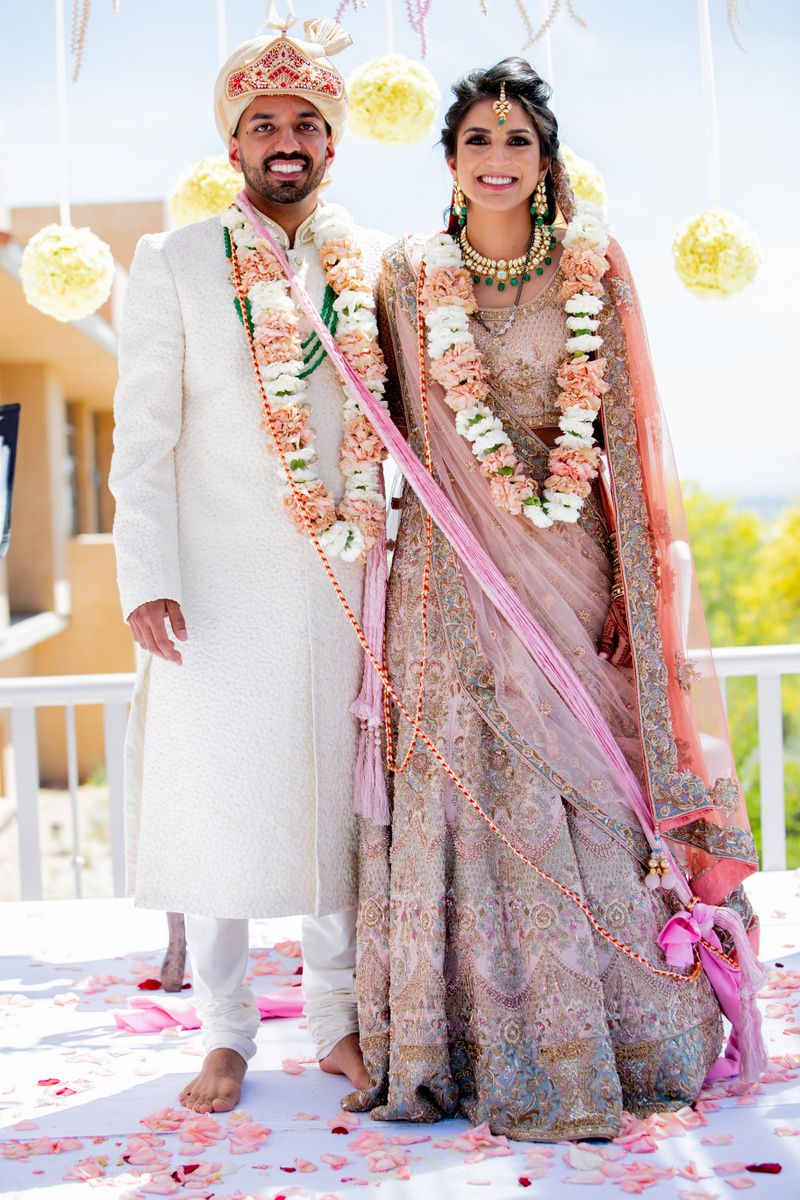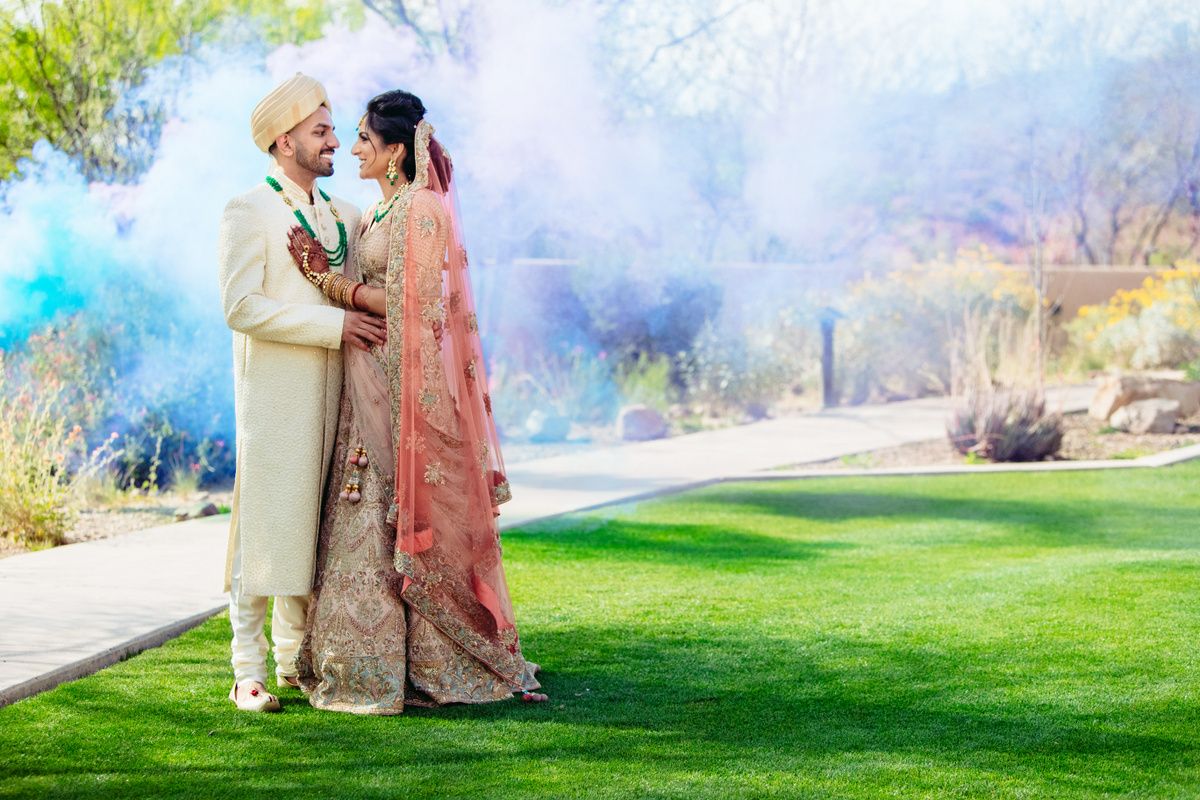 From The Bride 
Shana & Sahil got married in April 2018 in Tucson, Arizona. "The wedding was set with a desert backdrop and was a destination wedding for most of our guests," shares Shana.
"We made many DIY projects for the wedding, including large 3D letters and yarn wrapped bottles for our Sangeet. We focused on the details and color coordination for our magical weekend.
Jhakaas Ent.- We hired DJ Mehul Mistry and Jhakaas Ent. to be our DJ and lighting vendor for our sangeet, baraat, wedding ceremony, and reception. Mehul went above and beyond for our wedding, and we couldn't have been happier with him and his team. Mehul already had so many glowing reviews but he met and absolutely exceeded all expectations!! He offered many exciting services that we opted for, and they made all of our events so memorable. We had pattern lights, intelligent movers, up-lighting, a dholi, low-lying fog, and CO2 guns that were our favorite part of the reception. Mehul was so easy to communicate with and always responded to our texts and emails immediately, which was comforting. Mehul really took our event to heart and treated it like his own. He made us feel so special as though we were his only event throughout the entire process. He also did a fantastic job MC'ing, as well as DJ'ing. He had a lot of energy and really got the crowd into it. The dance floor was never empty and we received so many compliments from all of our guests on our DJ. He made sure to tailor the music to our tastes to make sure he made us happy. His mixes and transitions were spot on. You could tell he came very prepared and ready to show our guests a great time. Mehul also voluntarily involved himself with all aspects of our wedding, giving us advice whenever we needed it, doubling almost as a wedding planner. He gave us recommendations for everything from decor, to dance floors, to layout design, to hair and makeup artists.
TruElegance- We hired TruElegance as our wedding planners and are so grateful that we did! Sharvil and Priya were very organized and worked incredibly hard to ensure that our wedding went according to plan and that our vision came to life. They were in constant communication with all of our vendors and made organized schedules for us. They took care of all issues that came during the weeks leading up to our wedding, and made sure that we did not have to stress about it. During the events, they handled all of the problems on their own without giving us any cause to worry. The biggest and most heard compliment we received on our wedding was how organized, punctual, and smoothly all of the events ran. This was all due to the planning and execution of TruElegance. They were so easy to communicate with, always responding to our emails and texts in a timely fashion. They even spent hours with us on the phone to answer all of our questions. The resort we had our wedding at was poor with communication, and thankfully we had TruElegance on our team, who broke down doors to made sure everything was going to go according to plan. They are experienced and knowledgeable, and their methods of ensuring a successful wedding were top-notch. We felt very comfortable trusting our event in their hands.
International Wedding Photography- We hired International Wedding Photography as the photographer for our wedding and engagement shoot. Vishal did an outstanding job and was a pleasure to work with. He was easy to communicate with, always making time for us and responding to texts/emails in a timely fashion. We appreciated the hard work he put into our photos, which turned out great. Vishal made us feel very relaxed and comfortable during all of the photo shoots. He got along with all of the other vendors very well, and put us at ease knowing we had a trustworthy photographer on our team.
Skypoint Productions- We hired Skypoint Productions to be our videographers for our wedding. They came to us with glowing reviews from our friends. The guys are so friendly and always had a smile on their faces and were a pleasure to work with. Skyler always responded to our emails in a timely fashion and made time for us, even though he had a newborn child to take care of. We were very pleased with our video results and would definitely recommend them to others in search of a videographer.
Dharmasetu Das- We hired Dharmasetu Das to be our wedding pandit. We really wanted a pandit who communicated well with the audience and explained clearly what events were taking place during our ceremony, and the meaning of each event. Dharmasetu Das did an excellent job with all of those requirements. We had many compliments from our guests regarding Dharmasetu Das and our ceremony in general. He was very kind, punctual and a pleasure to work with. He was great with communication as well, responding to our emails in a timely fashion. He worked with our ritual requests and included everything we wanted while keeping it in the time frame given.
Saffron Indian Bistro- My wife and I decided to hire Mintu and the Saffron team to cater our wedding. We had many tastings with Mintu at his request to ensure that the food was exactly as we wanted for our events. He went out of his way for us and our families to make sure everyone was happy. He had many great ideas for both food options and presentation and worked with us to achieve the perfect result. Our most important requests were that the presentation be above and beyond, and the taste/spice level be at a specific level. Mintu had made a list of promises to us based upon those requests and executed them perfectly. Everything was so delicious! Our guests were so impressed with the food and the display, with many calling it the best Indian food they've ever had. Mintu's team was punctual, friendly, professional, and efficient. Mintu, himself, was at our events overseeing everything to ensure there were no errors. He even plated us our own meals at our sweetheart table, working with my dietary restrictions. Overall, we are extremely pleased with the Saffron team and very grateful for their work," shares Shana.
Vendors: Venue: - JW Marriott Tucson Starr Pass Resort & Spa ; Photographer : International Wedding Photography ; Videographers: Skypoint Productions ; Makeup Artist: Ahseia Adina ;  Decor: Frostings Event Design & Rentals ;   Bridal Outfits: Frontier Raas★ 4.4 , Roop Sarees ; Invitations: Pretty Gilded Designs★ 5 ; Mehendi Artist: Henna by Purvi ; DJ and Lighting: Jhakaas Ent.-DJ Mehul Mistry ; Wedding Planners: TruElegance ; Caterers: Saffron Indian Bistro