A Cross-Culture Destination Wedding Full Of Love, Sass And Laughter!
BY Garvita | 16 May, 2019 | 312 views | 5 min read
A school-time spark that transformed into a wonderful bond of over a decade had its share of hurdles, but eventually, there was a happy ending! Yayy! Sounds exactly like a Bollywood classic, right? Well, this one's even better. With an intimate court wedding and two grand receptions in Mumbai, the couple decided to unwind and do something more than their religions and customs by opting for an English wedding in Bali.
This four days long celebrations was full of love and happiness, where the couple also exchanged their own vows and promises!  The bride left us awestruck with all her bridal outfits and EPICSTORIES  did a fab job in capturing every emotion through their lens. To sum it up, this wedding is literally #WeddingGoals!
Meet Idris and Drashti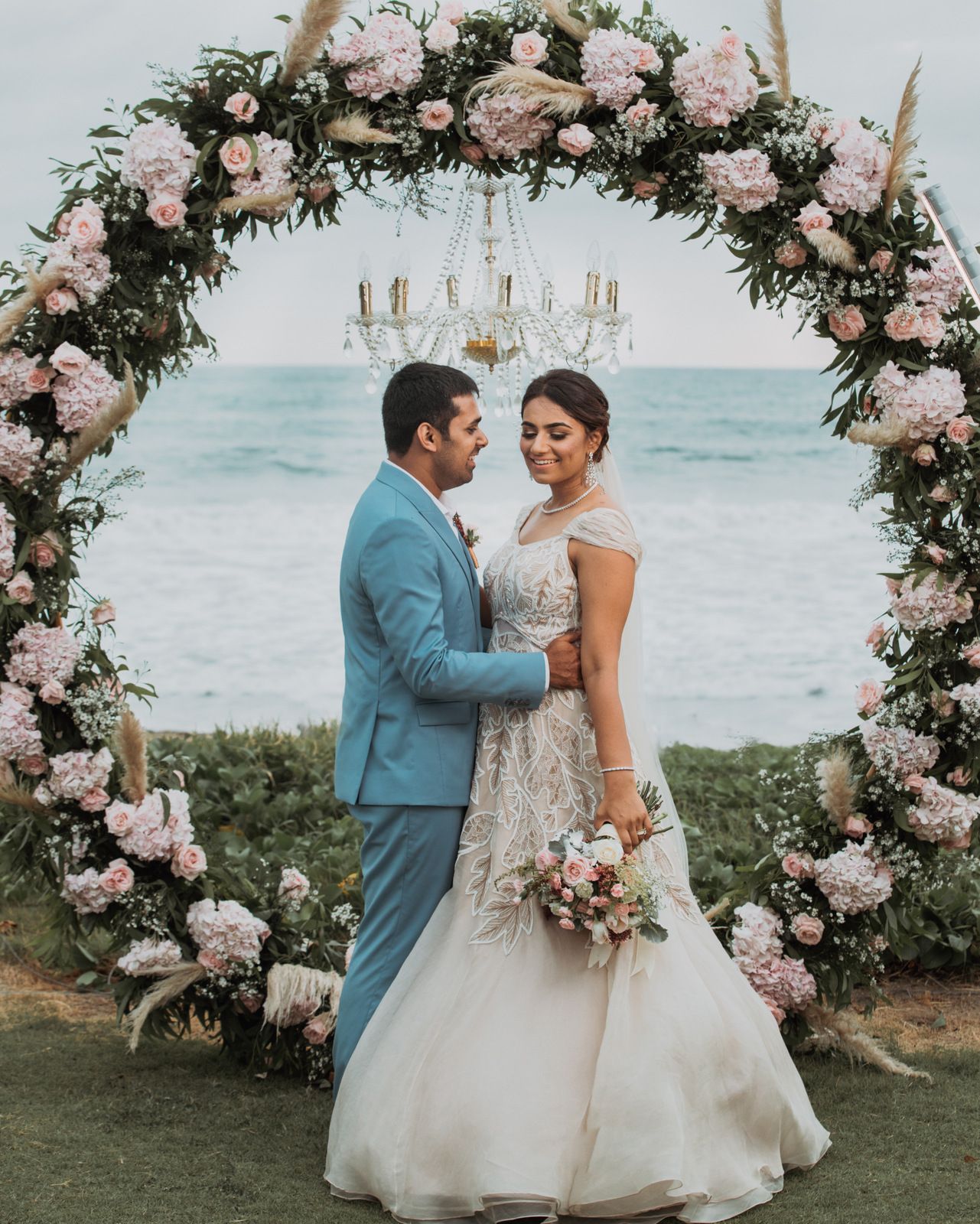 Drashti shares a little about her magical love story, "We met in school. Even though we started as just friends, it soon became clear that we were meant to be so much more than that. Idris and I started dating in the 9th grade! He's a Bohri Muslim and I'm Jain, so we knew that the journey wasn't going to be easy. But together we chose to rise above those prejudices and rewrite our own story - one of inspiration. We are thankful that we found each other, and stayed strong and in love all these years."
The Mumbai Wedding And Reception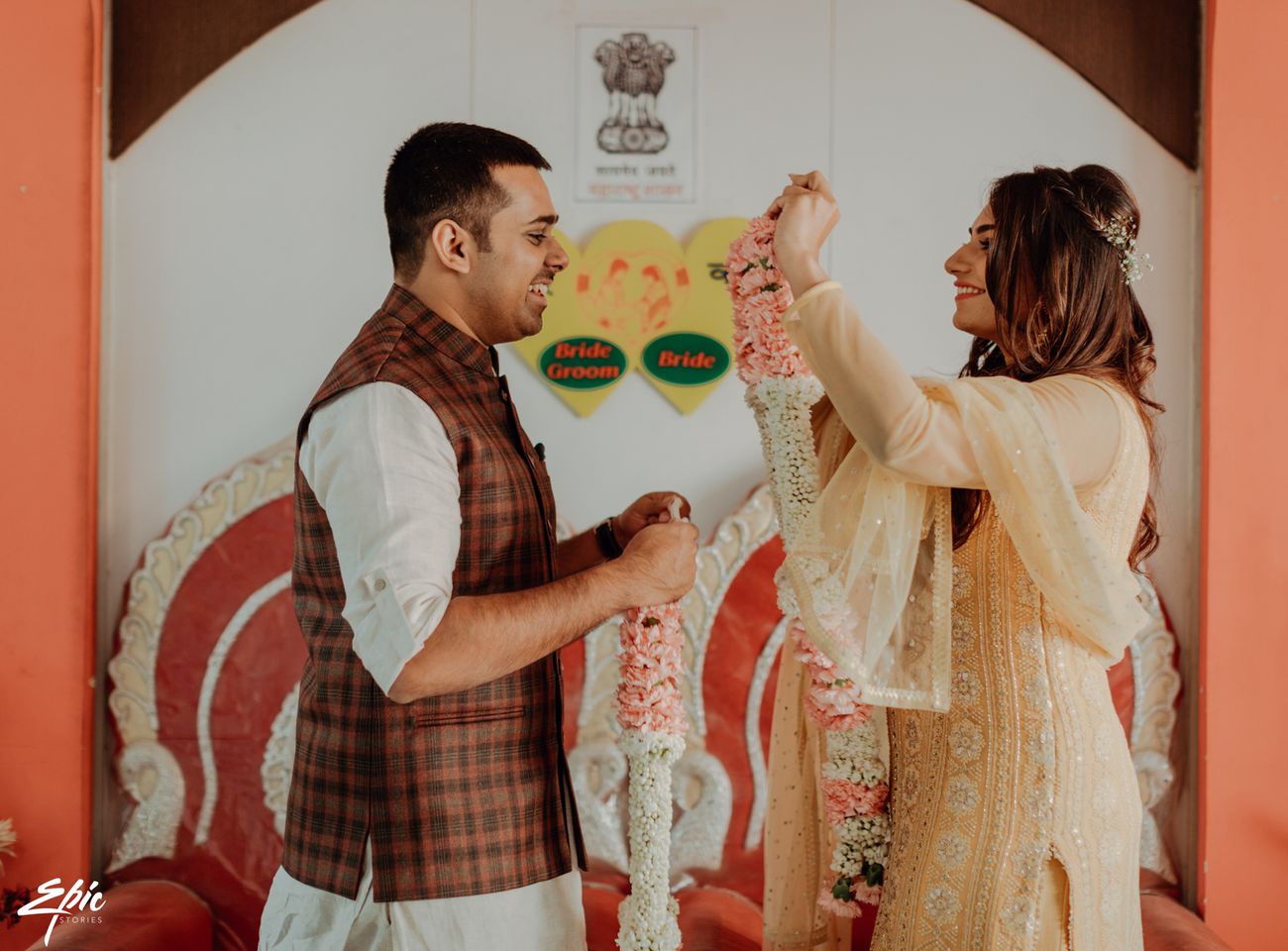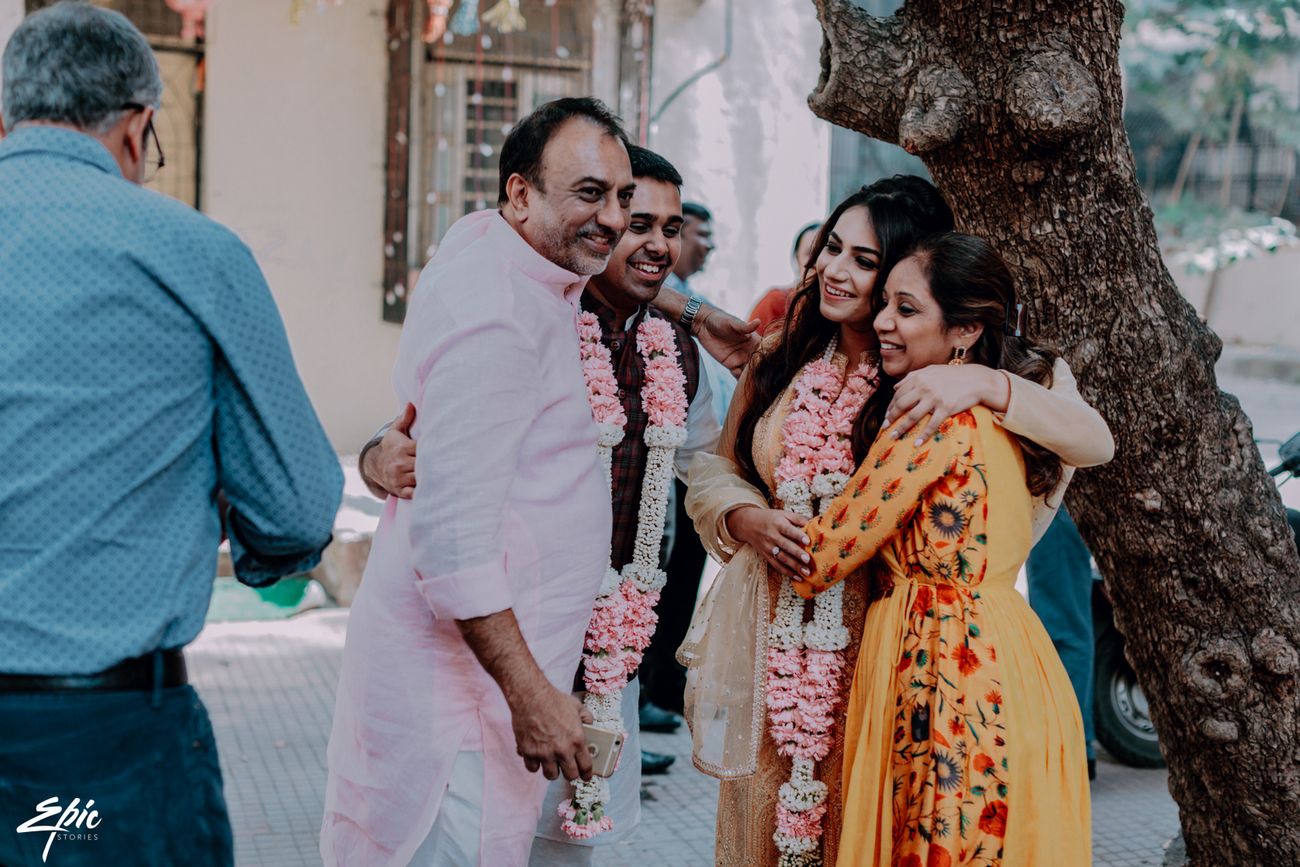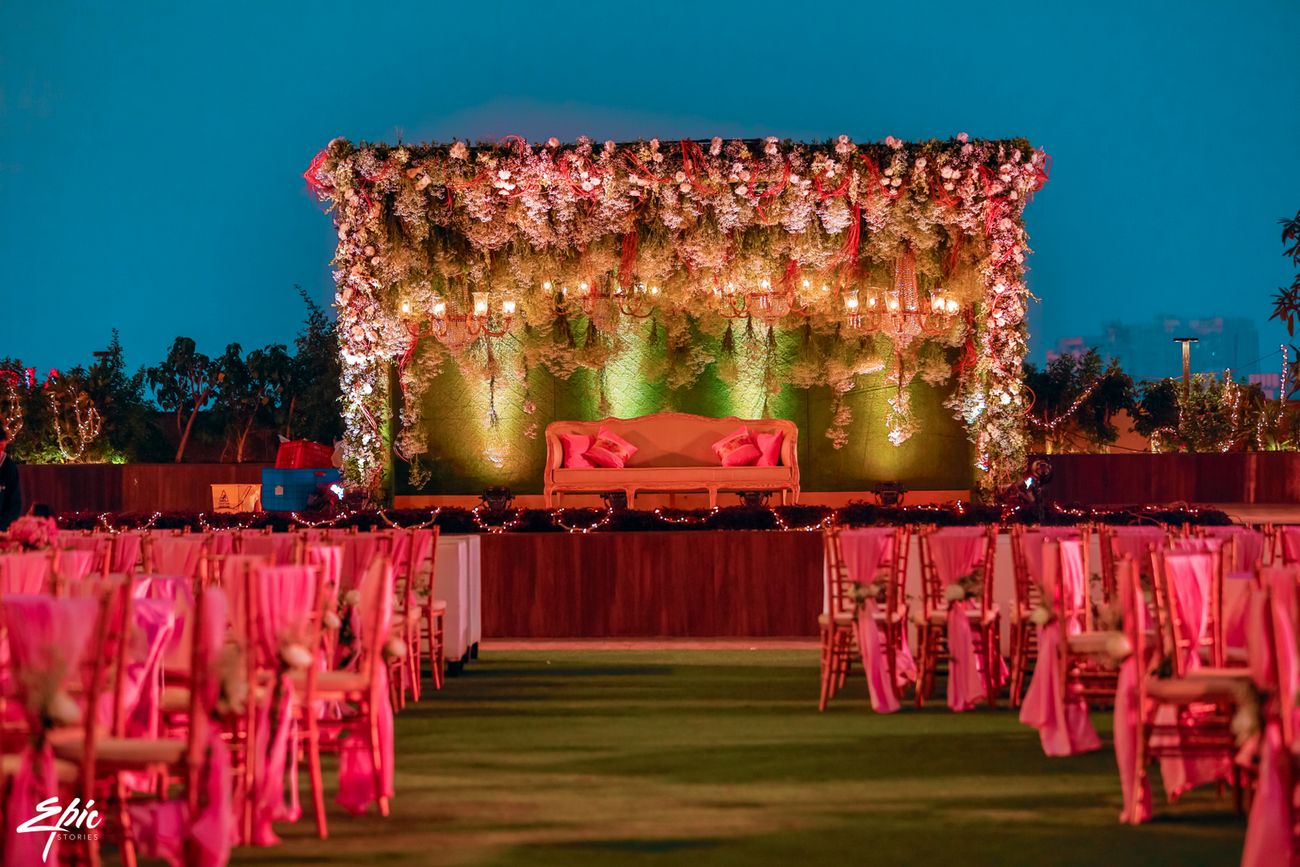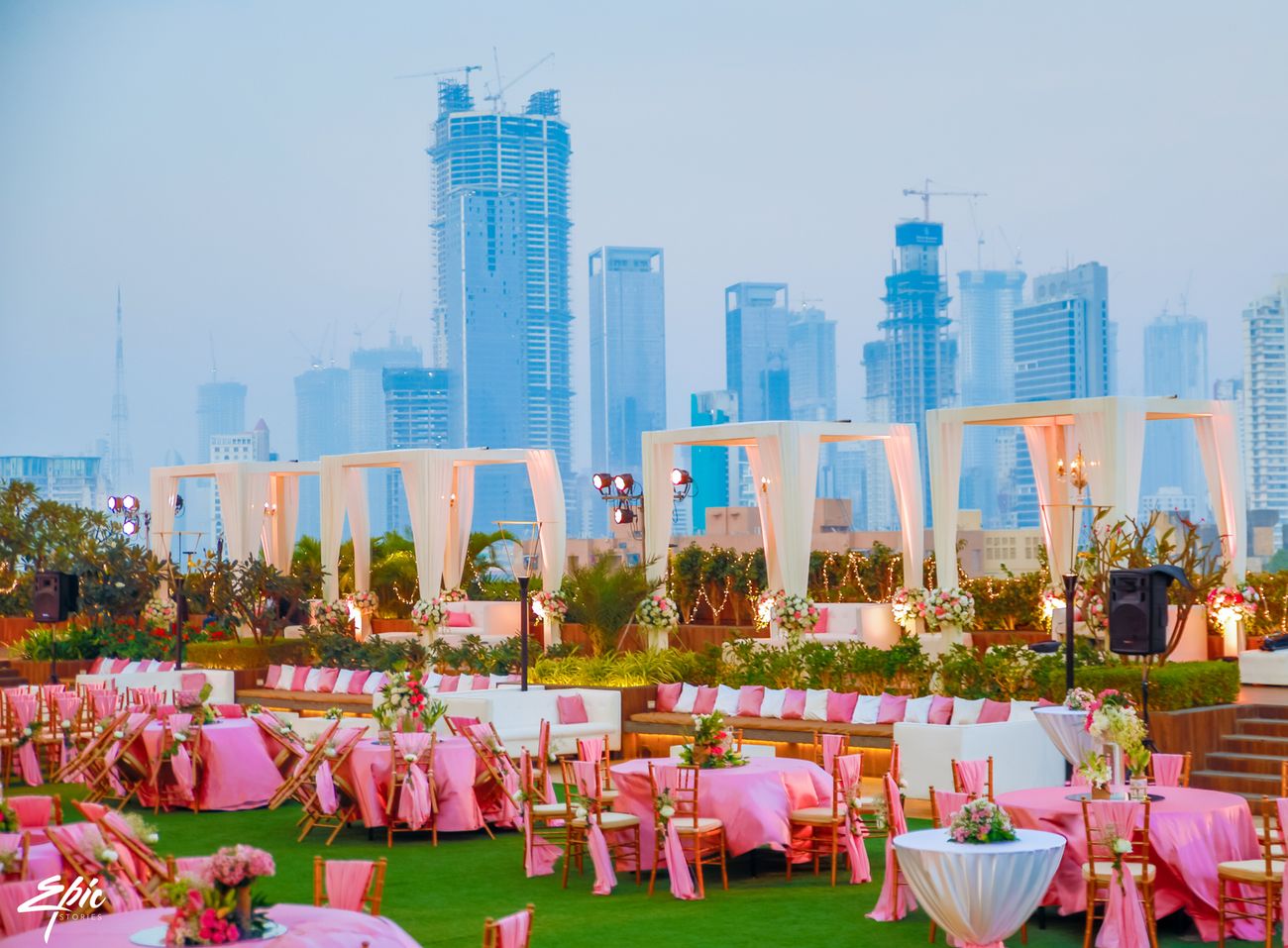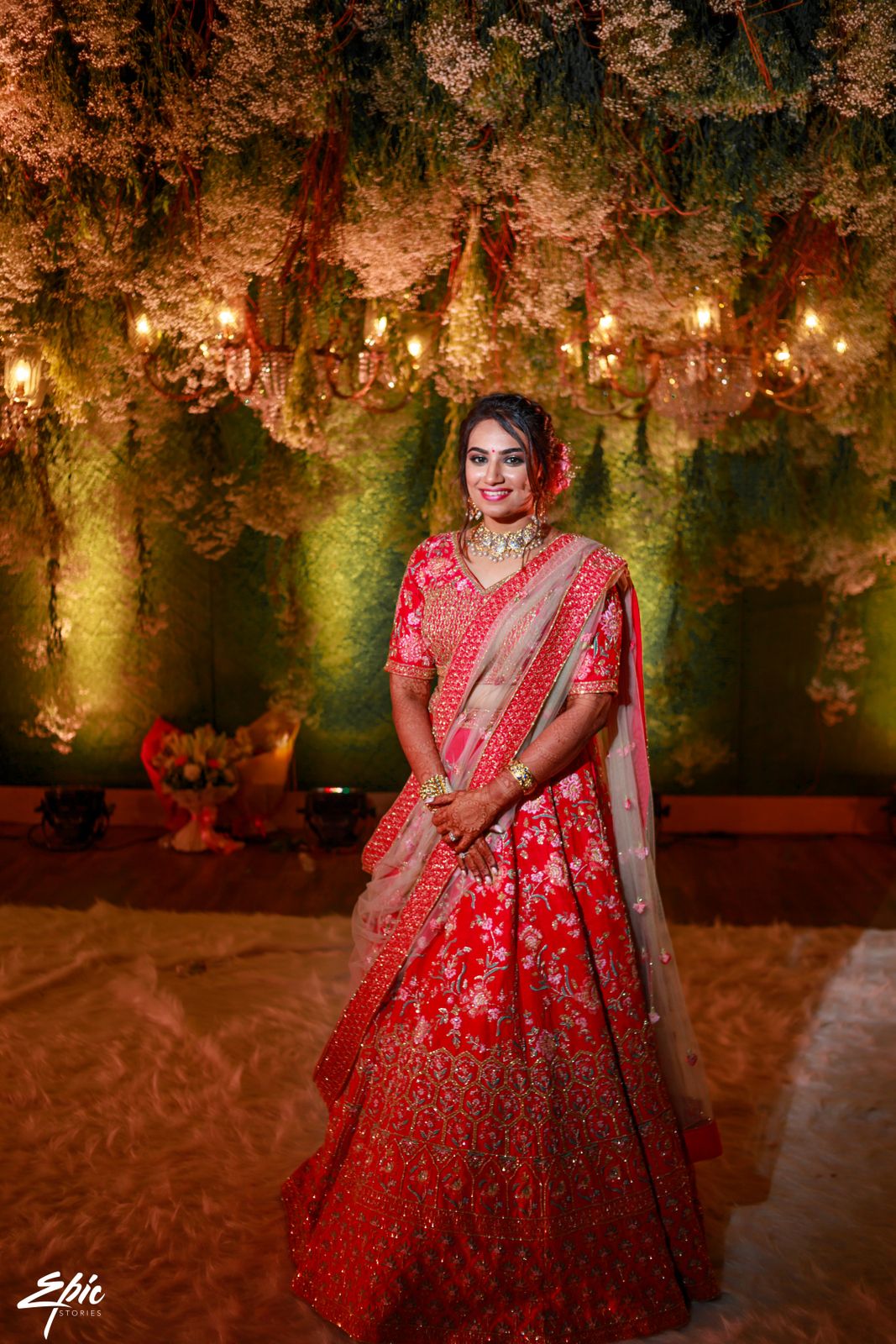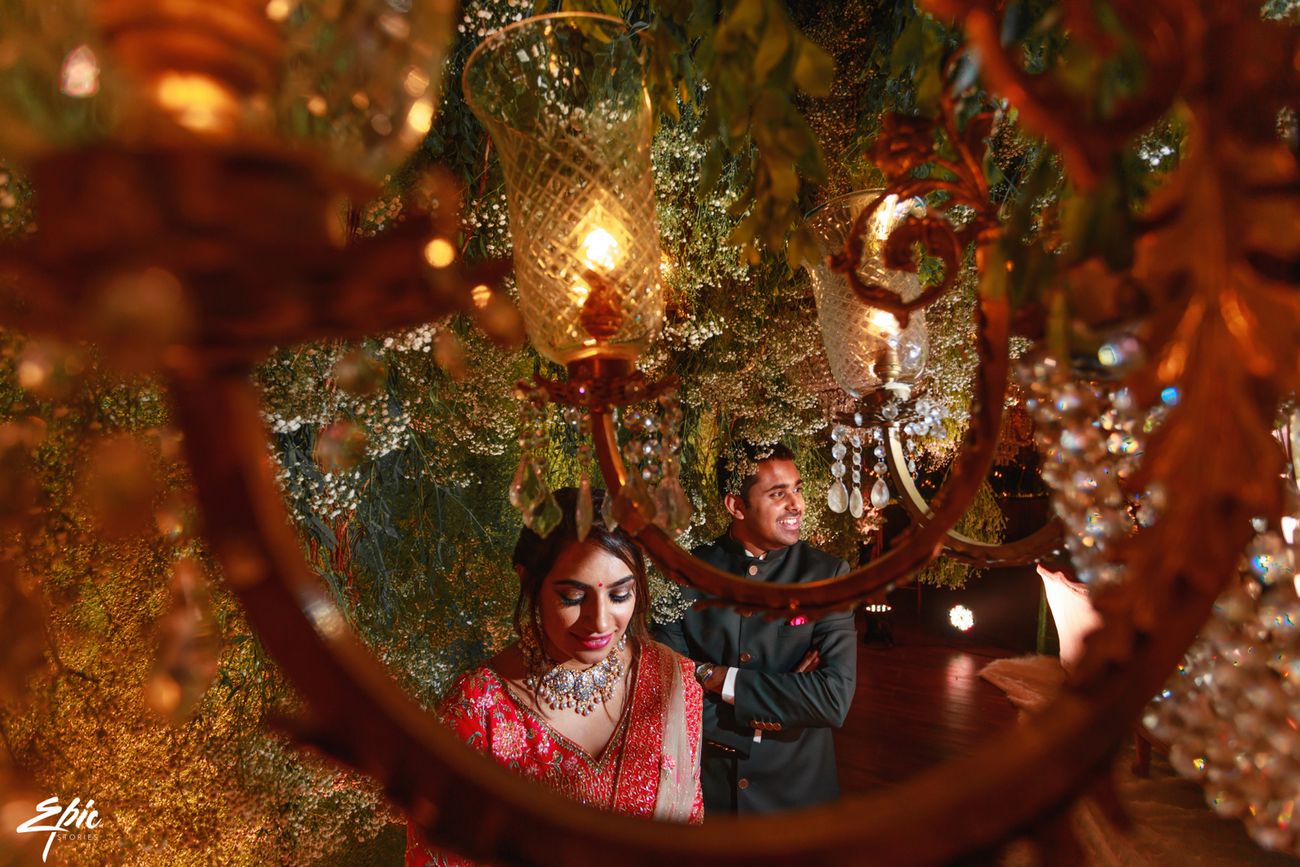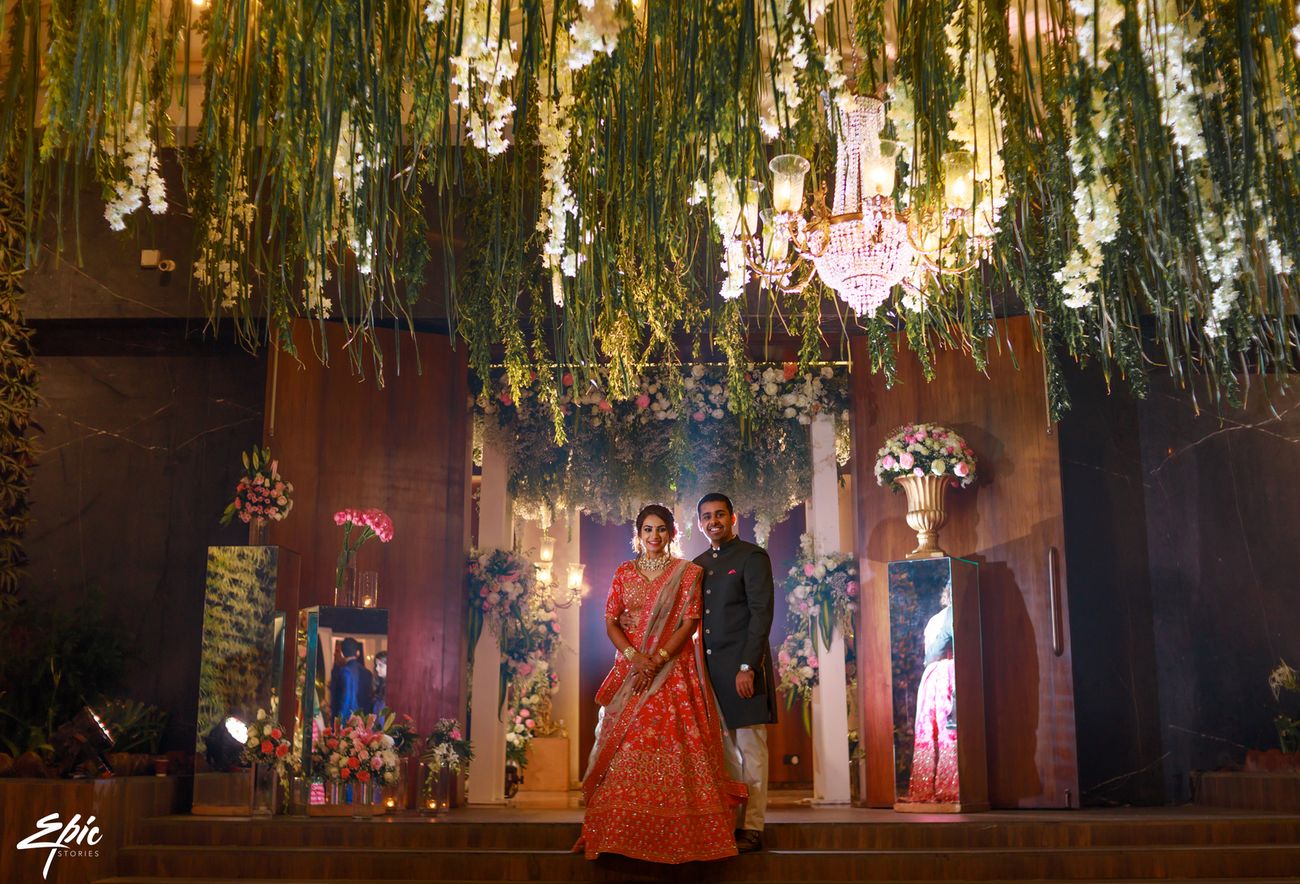 The Bali Wedding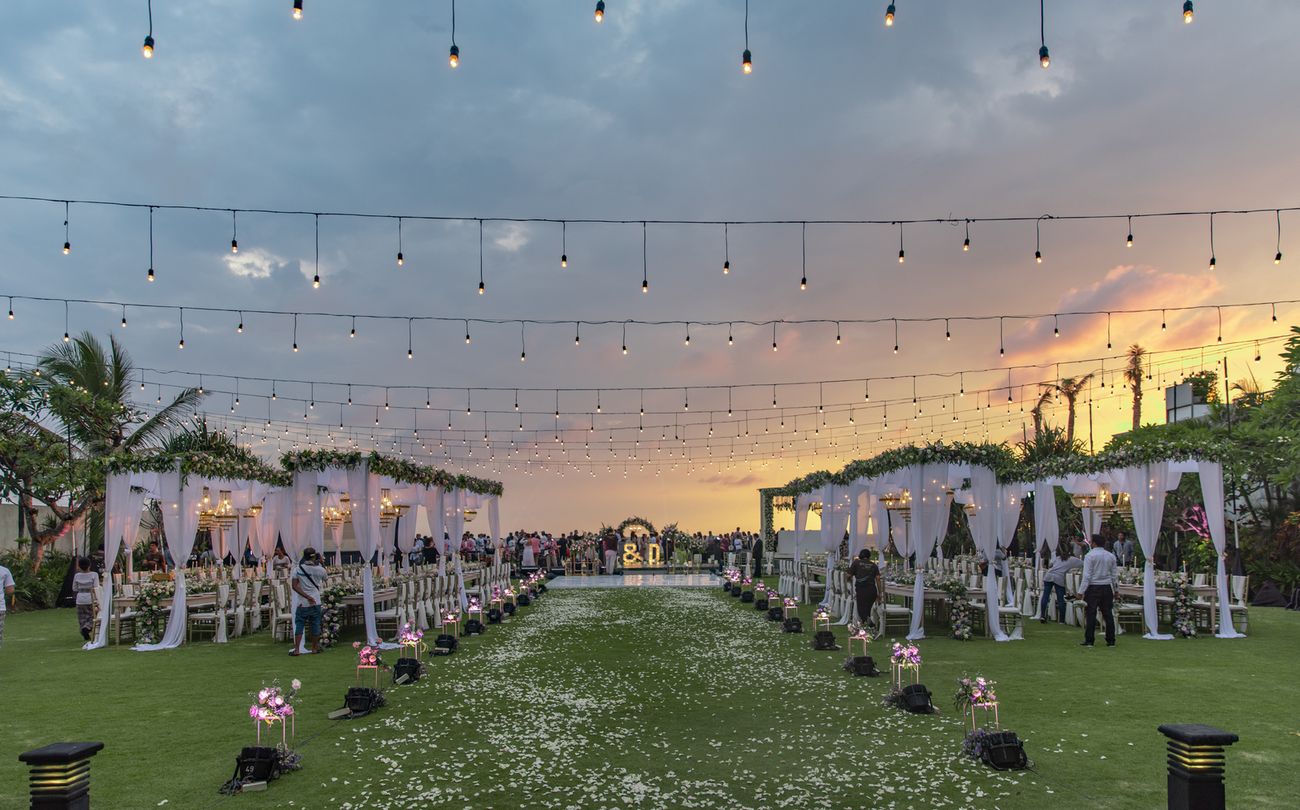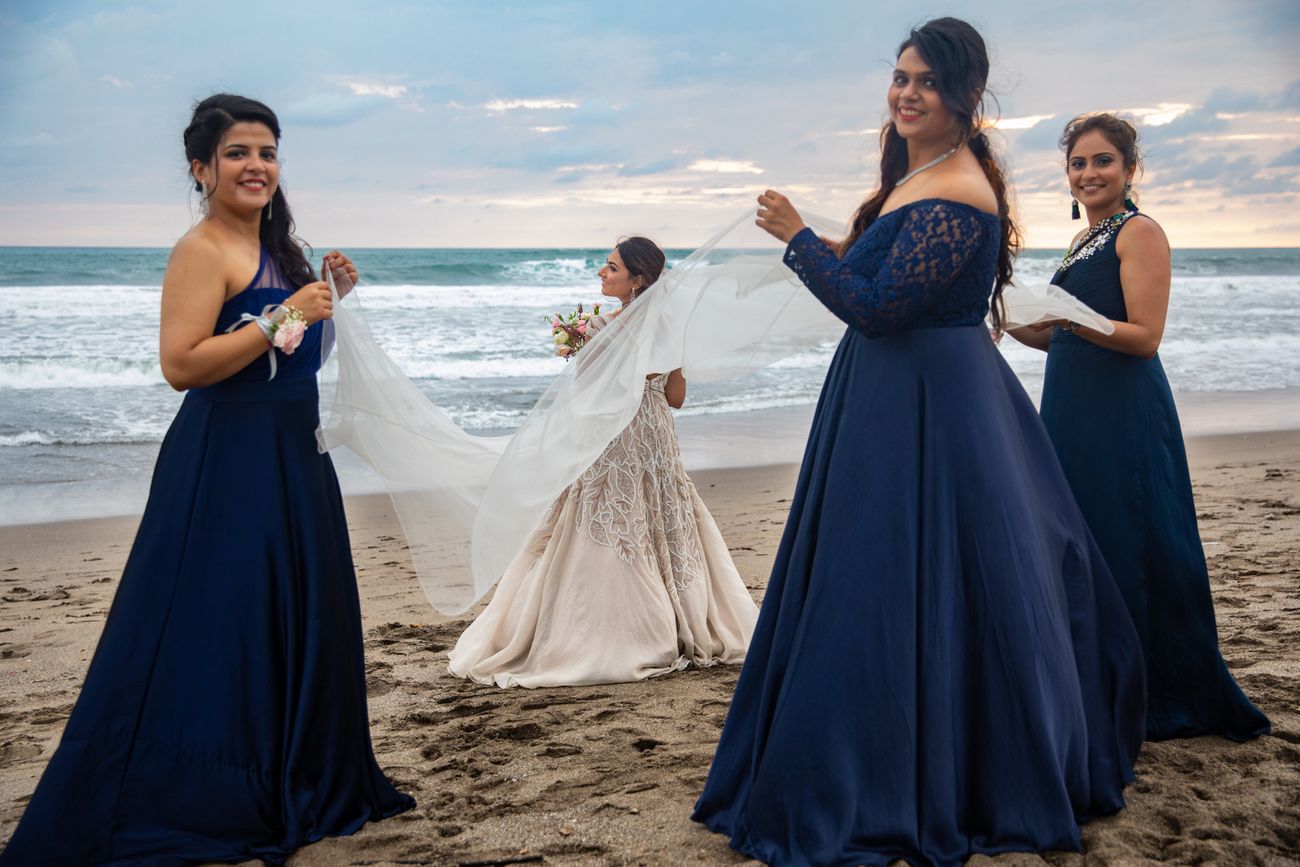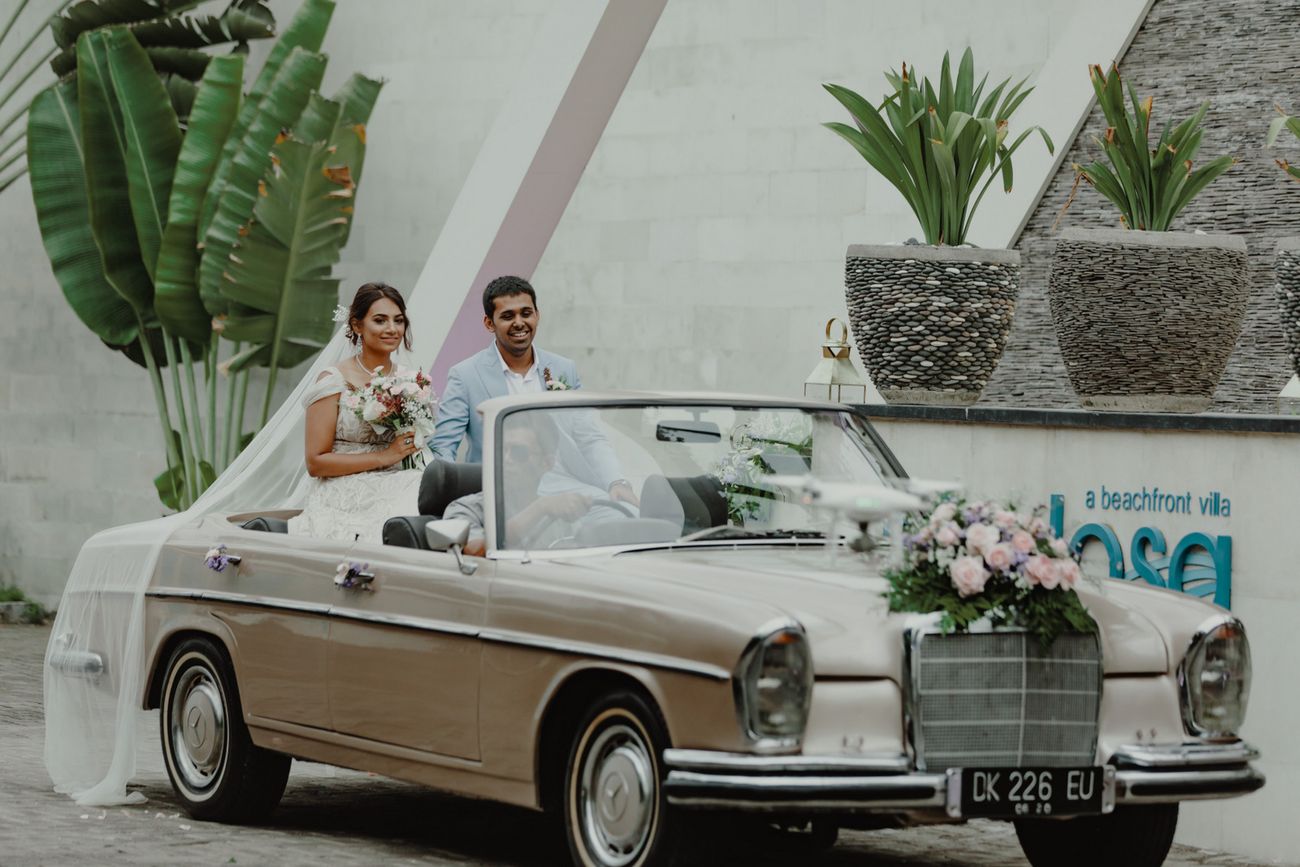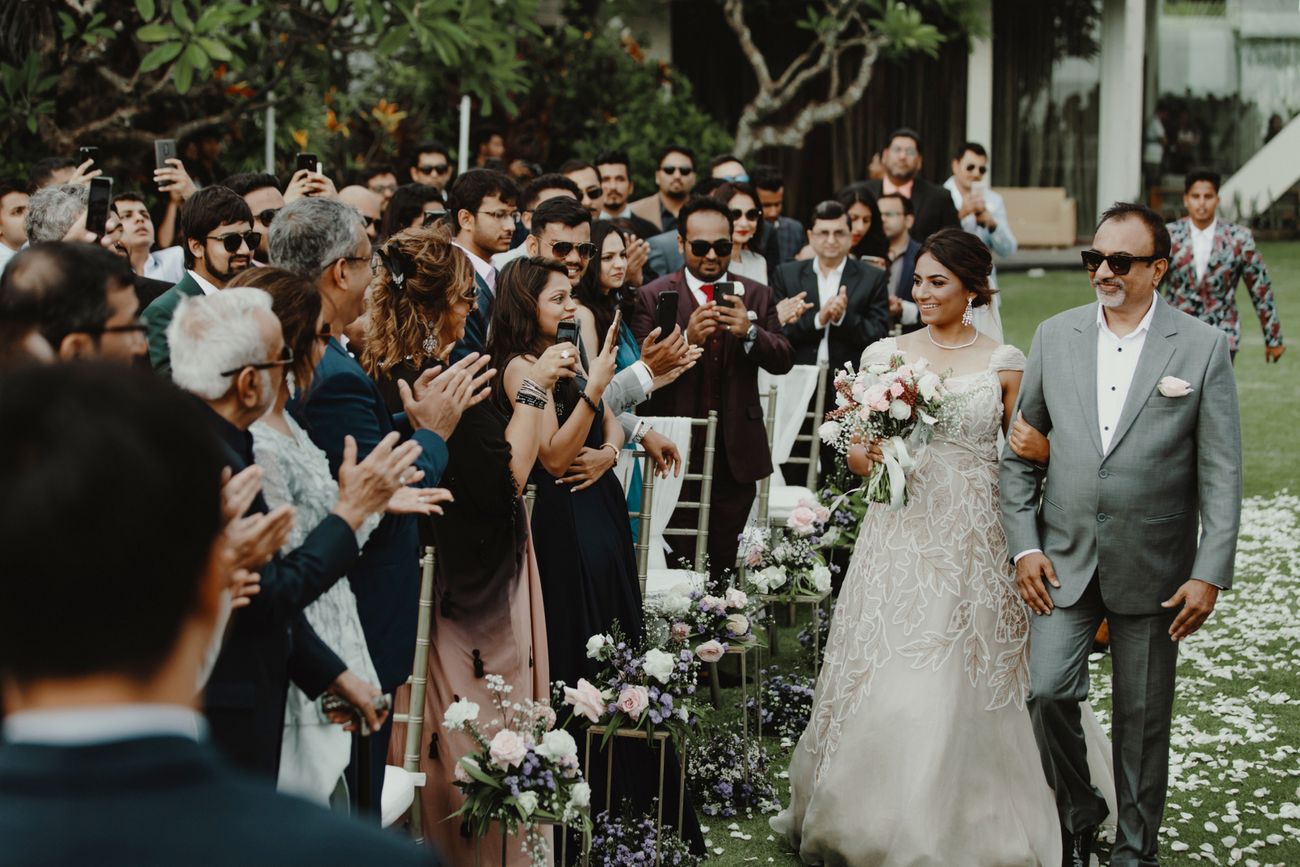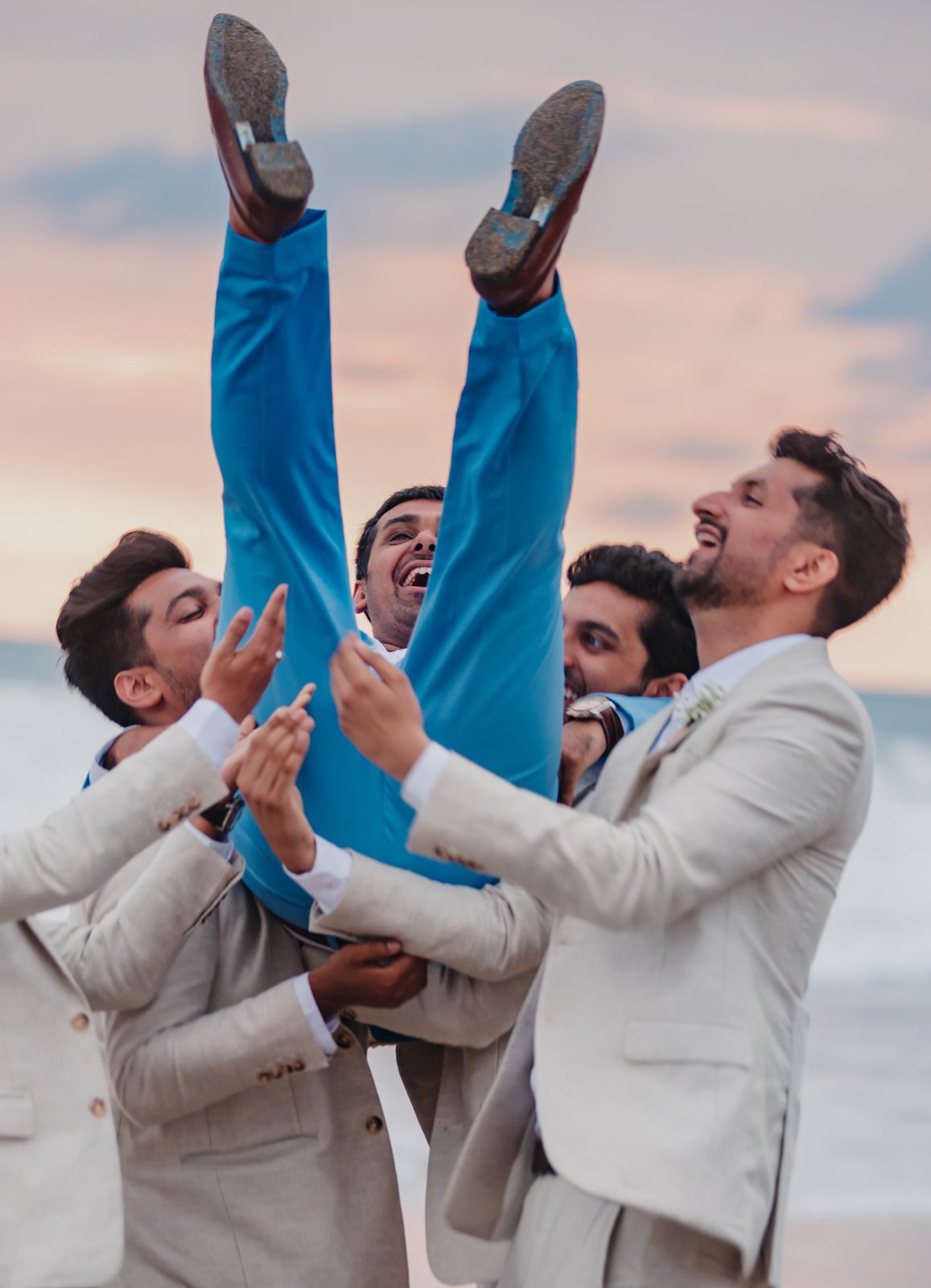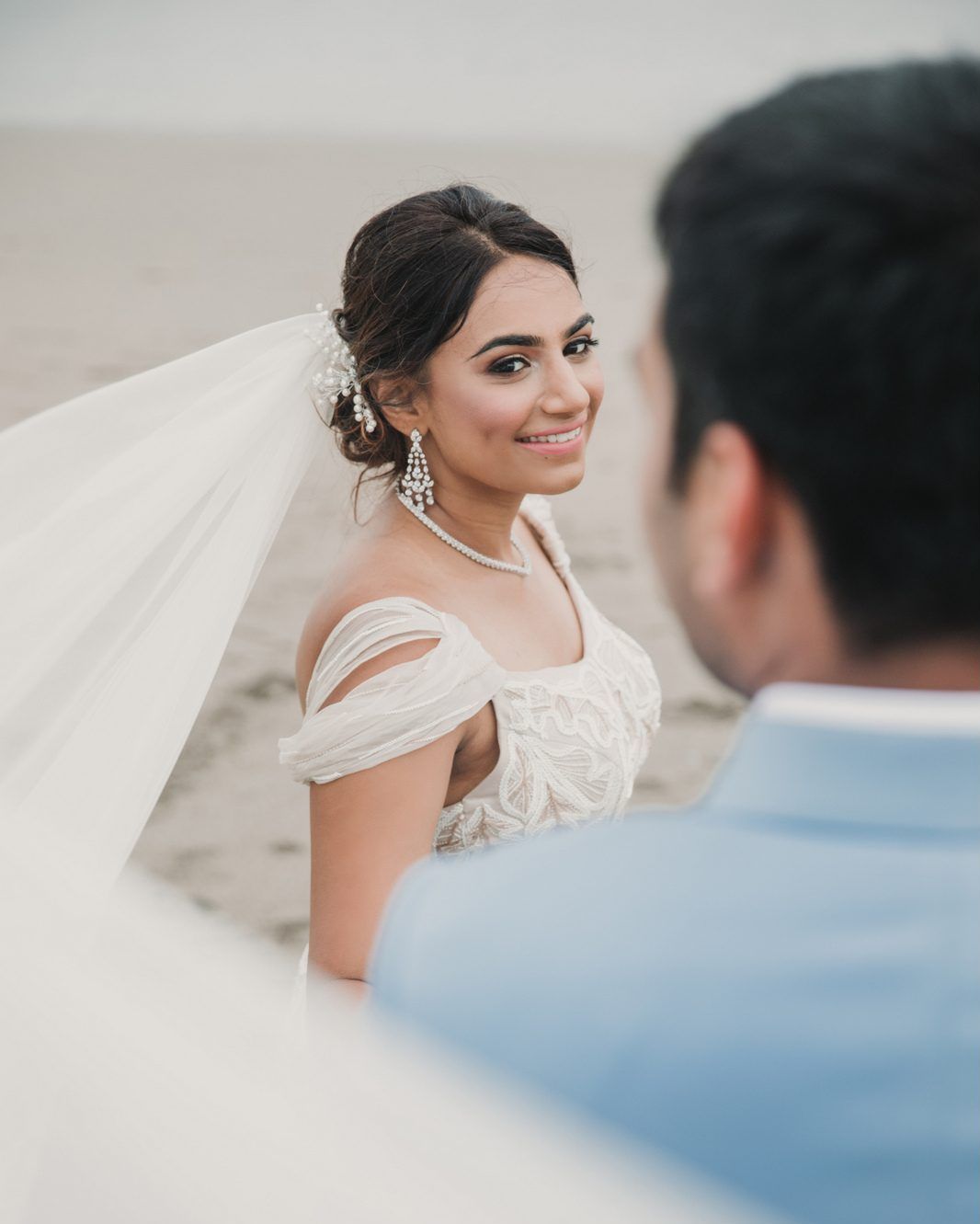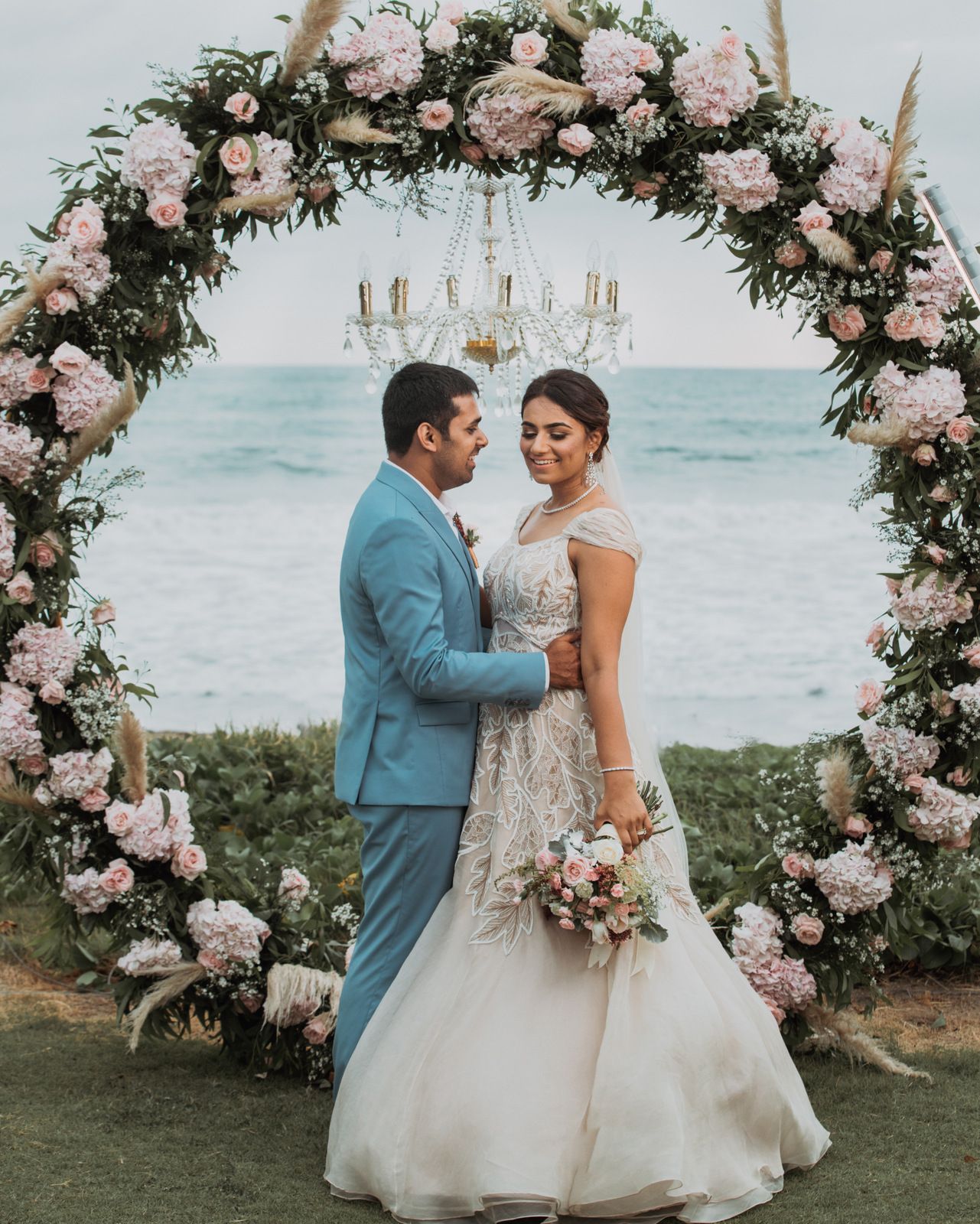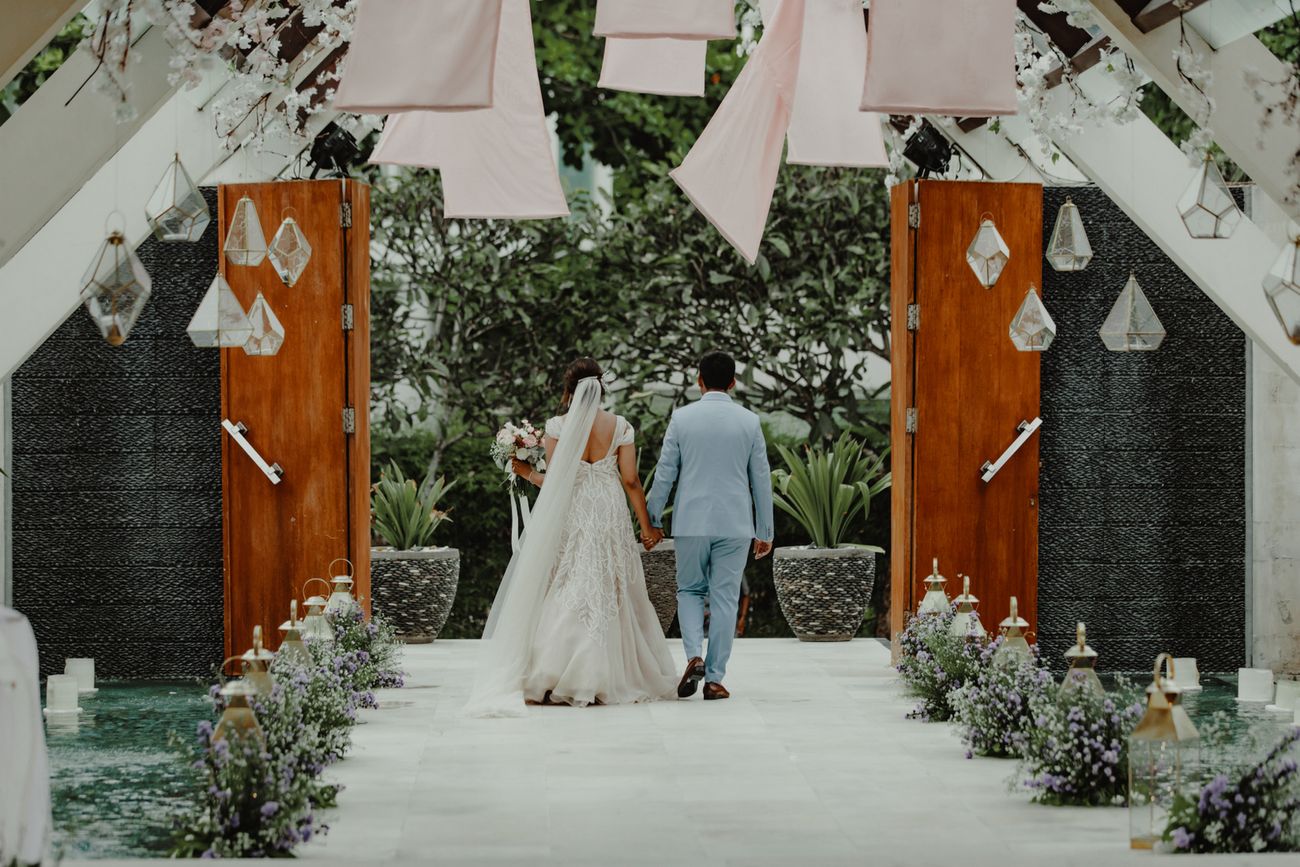 From The Bride
We had simple celebrations in Mumbai, as we decided to do another wedding in Bali for our close friends and family!
For Bali, we wanted a wedding that is different and something more than our own religions and customs, so we opted for an English wedding (third religion). We made promises and vows to each other. Since, we understand that destination weddings become very stressful for the guests, as they have to carry heavy Indian attires for multiple events, we decided to do things differently! We did a complete western wedding with western themes and attires. Also, in destination weddings, guests are made to stay in one hotel and all the events happen in the same venue, therefore, they don't get to really see and enjoy the destination. We wanted to change that! We planned all our events at the most trending and must-visit locations and venues of Bali, so that the guests get to experience Bali through our wedding. Also, we provided them with private and premium luxury villas as accommodation to give a feel of Balinese culture with private pool and butler services!
Reviews
We can't thank Epic Stories enough for being the best photography team in the world. They captured our 'Weddings' so perfectly. We could not have asked for more from them. They came on board 10 days before the Mumbai Wedding and it was the best 'last minute decision' we have ever taken. We are going to have same jitters every time we watch the court wedding video with each emotion captured so intricately. We thank them for everything they have done over the last few months before and after the wedding. We had an epic story and we were blessed to have found epic people to cover it. They delivered more than promised!
They have truly captured wonderful moments that we will treasure for the rest of our lives. We wish them both, Himanshu and Pranjal, a wonderful journey and loads of success in your upcoming endeavours.
EPICSTORIES
is going to reach places and they deserve all the credit for all the patience, professionalism, expertise and attention to detail that they put. Their team didn't miss a beat and went above and beyond to capture every emotion, smile, laughter , speech, tear, dance including behind the scene madness. These moments are what we will look back upon to relive our wedding memories. It's not the formal photos- it's the natural moments of fun, excitement and love that are so important and to be documented, and they have done a WOW job of that. We are partners turned friends and we are happy to have met them!
We can honestly say that the day we hired
Bali Eve Planner
, we became more confident and started enjoying the planning process and became truly excited (not stressed) about the big day.  They helped us in overcoming language barriers with our local vendors. Laura, is a great leader and her assistants didn't miss a beat from the itinerary we worked on. From the seating assignments to the timing of all  the activities we had, everything was taken care of in the villas, without us having to oversee all the details.
From our initial conversations with them back in September 2018 to the day of our wedding on March 13 2019,
Bali Wonderful Decor
 guided us in the right directions. After meeting them for the first time, we were comfortable and sure that they will do justice to our vision and expectations. Every time we messaged, e-mailed or called them with a question, they guided us and helped us in taking the right calls. They did a fabulous job all days. We appreciate their patience, professionalism, expertise, and attention to detail throughout the process. They truly made it a "wonderful" experience for us. They were flexible, serious and committed to work. The clarity of their quotes made it easier to do business with them. The venue looked absolutely gorgeous. They made the place looked stunning, it was just WOW!
All our venues in Bali are highly recommended and must-visit places!