A Stunning Udaipur Wedding With The Bride In A Gorgeous Mehendi Lehenga
BY Aakanksha | 25 Sep, 2019 | 22736 views | 5 min read
The scenic view of the mountains, with clear blue sky became the perfect background for this gorgeous wedding in the hills. Styled and planned by
Parinaya Sutra
, this was a fairy-tale wedding that was a perfect union of the couples' styles and the Rajasthan royalty. Aakanksha wore some beautiful outfits and looked amazing in each and every one of them. Her mirror work blouse with a multi-panelled lehenga was a sure shot winner and so was her traditional red bridal lehenga. This was truly #weddinggoals with massive inspiration for anyone and everyone. 
Meet Akanksha & Priyam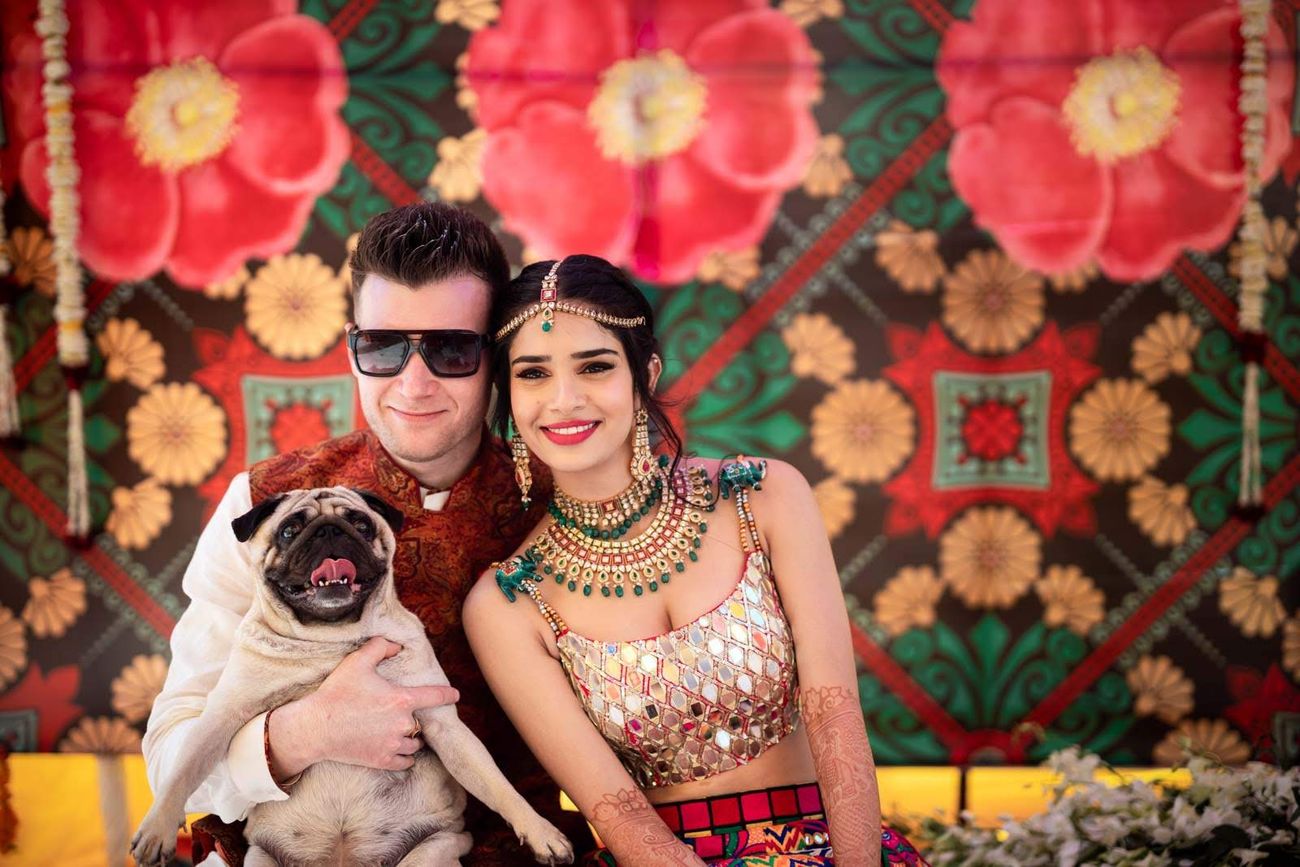 We met at a friend's house, it was love at first sight. He was playing great music and I turned to see who was playing it, he was standing next to the speaker, we looked at each other at the same time and our eyes locked (there was beautiful music in the background too) that was the moment we knew that, that was it. And then Magic happened. :)
The Mehendi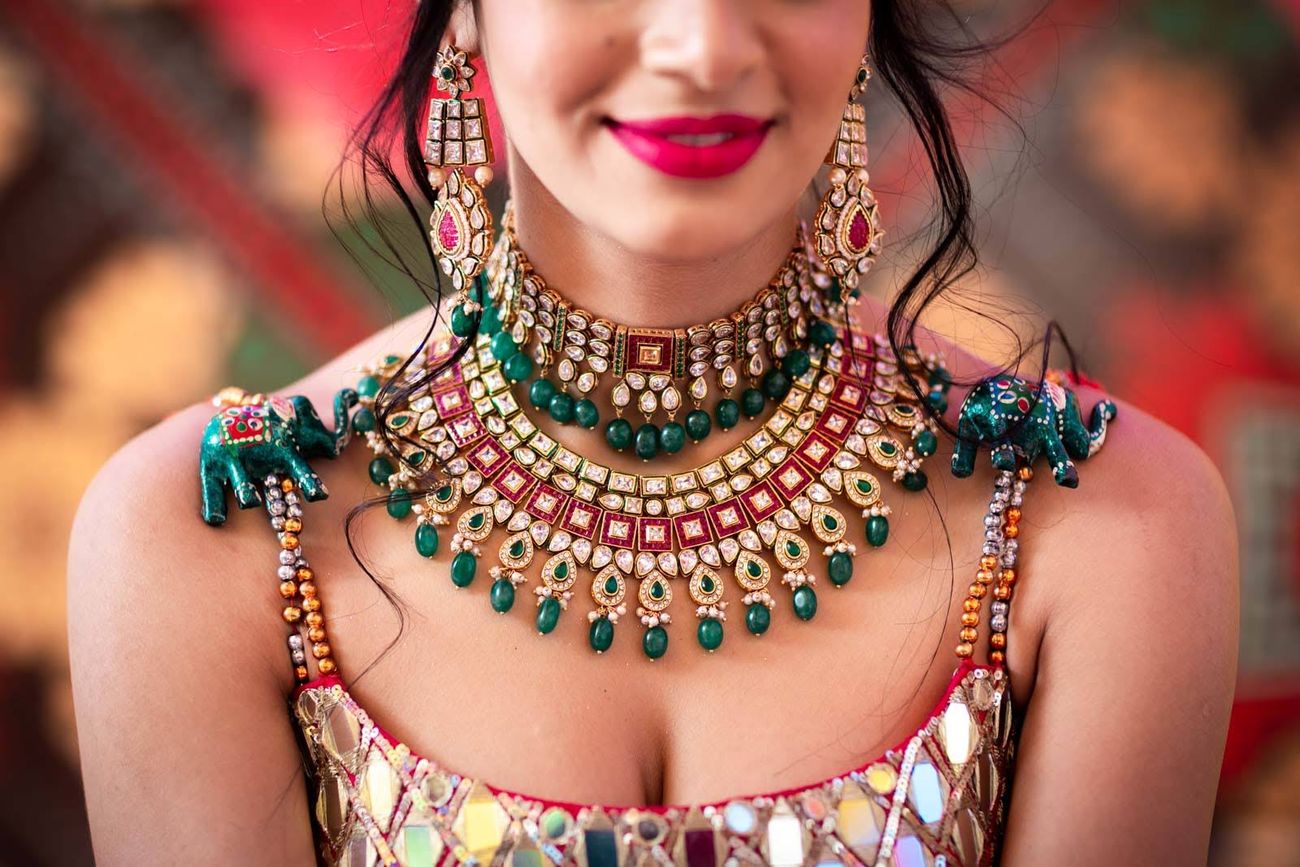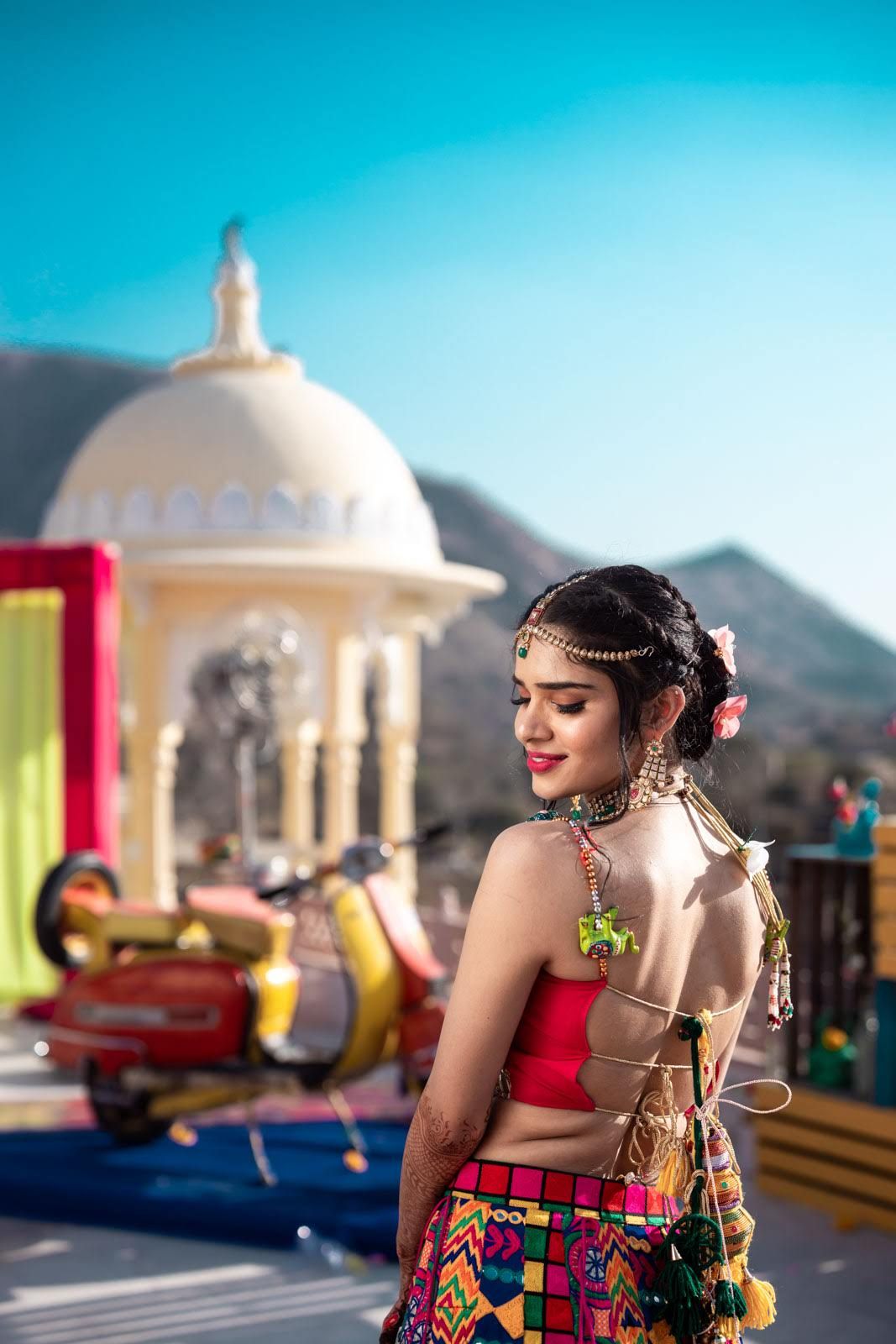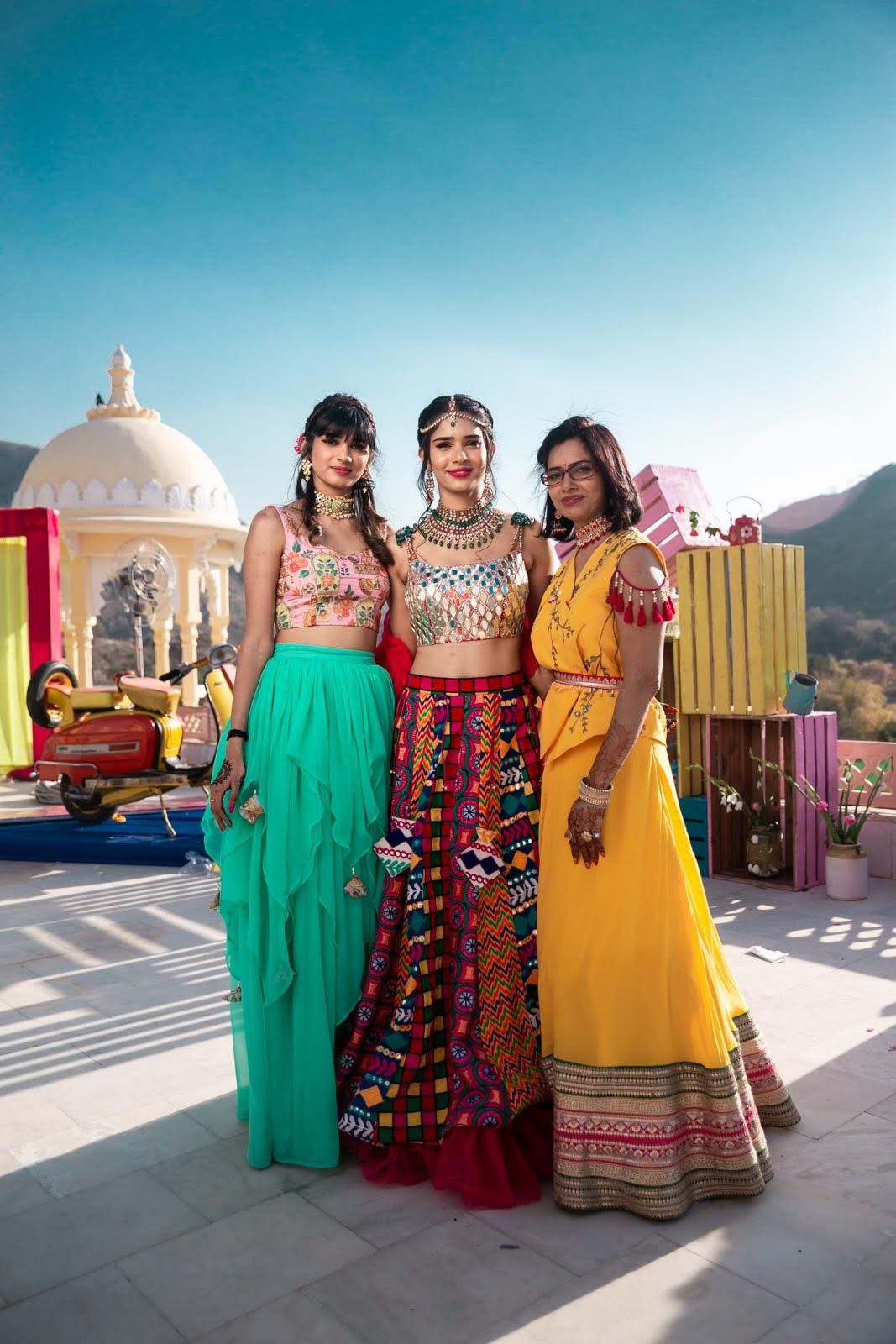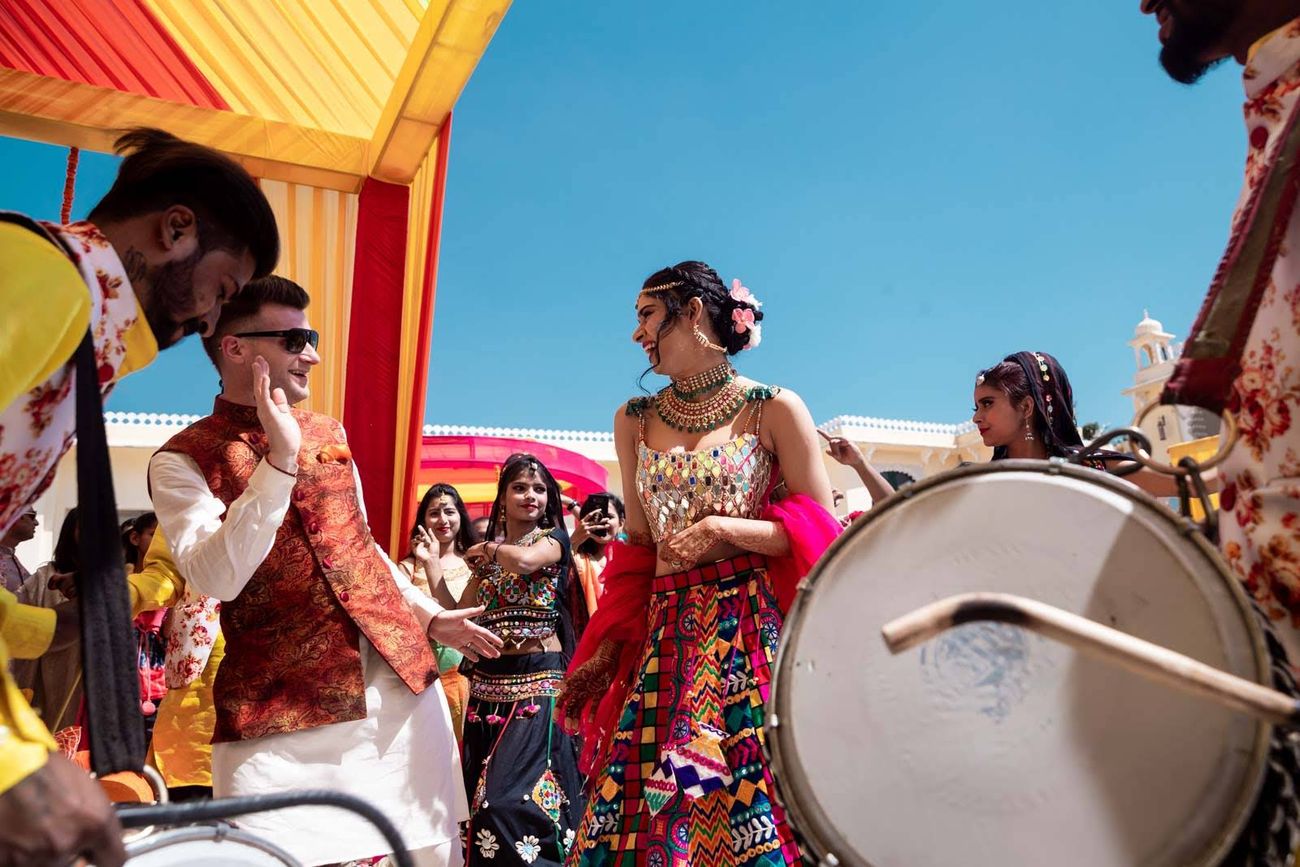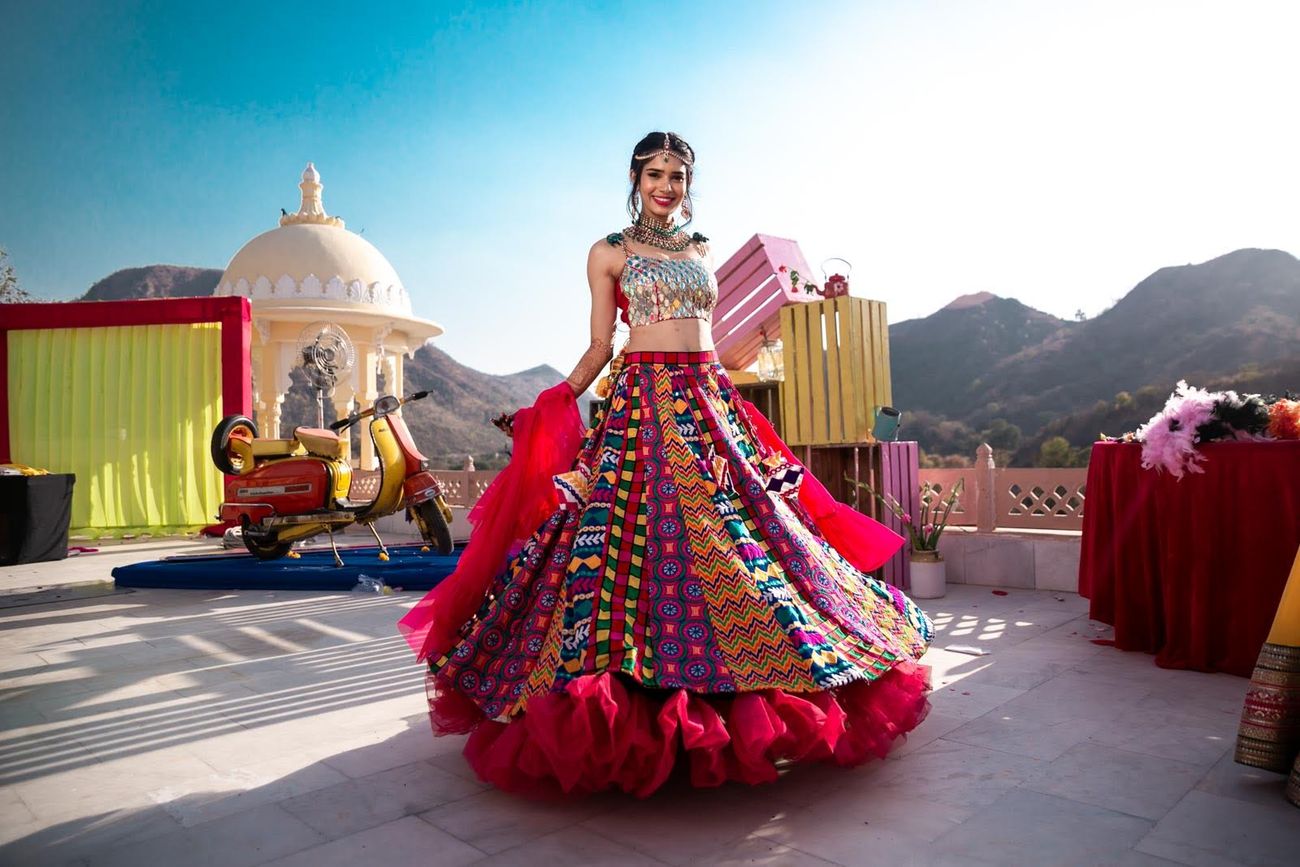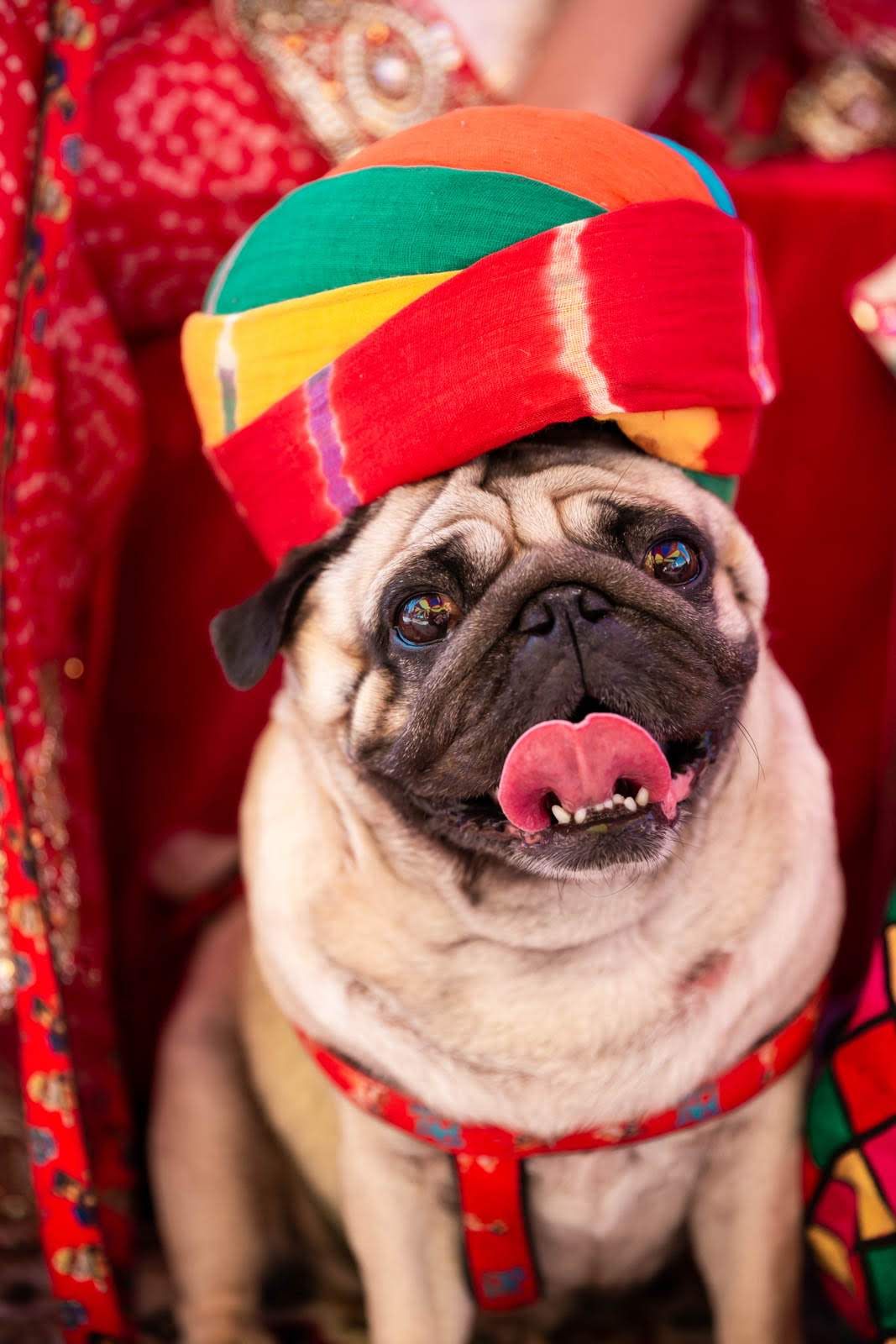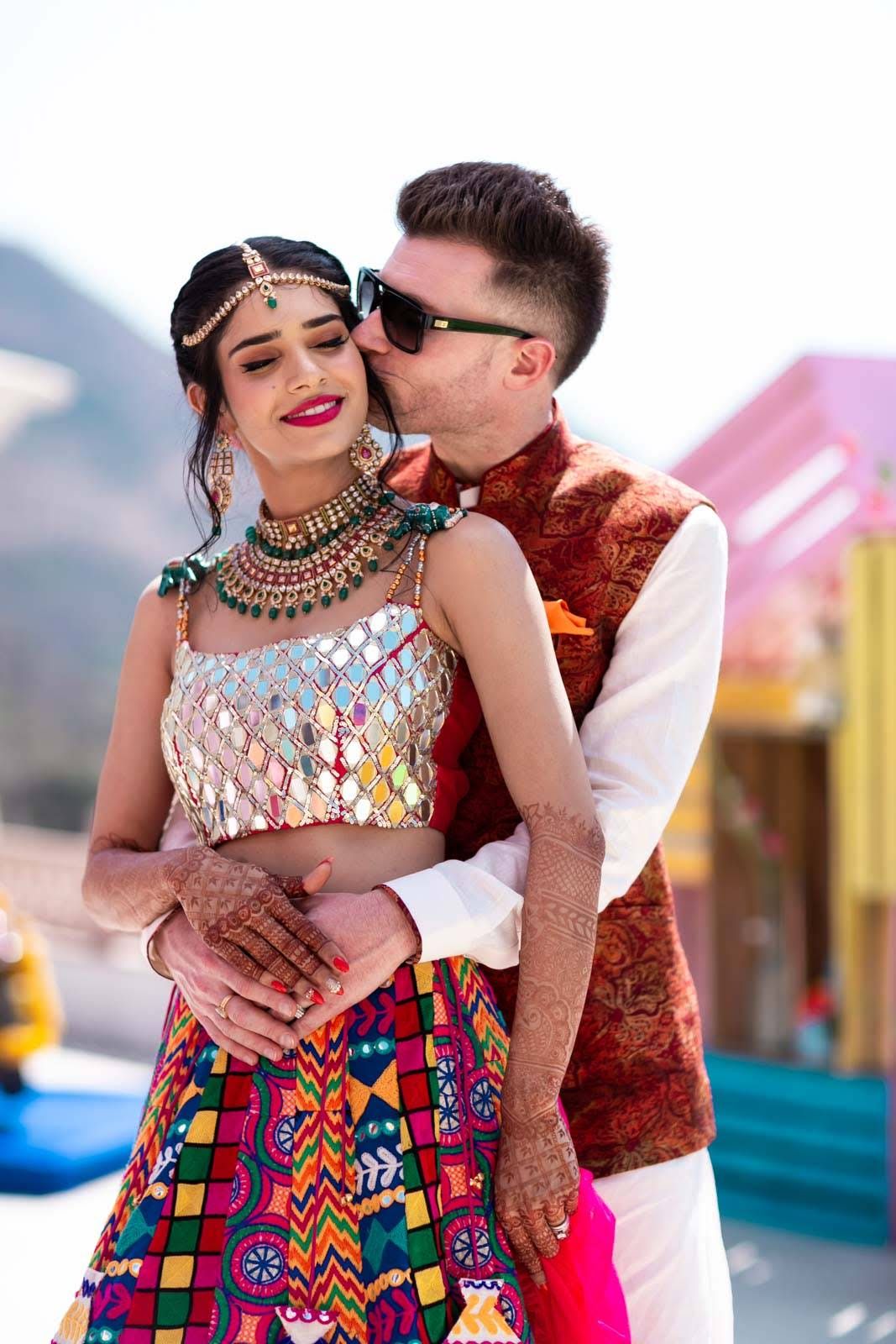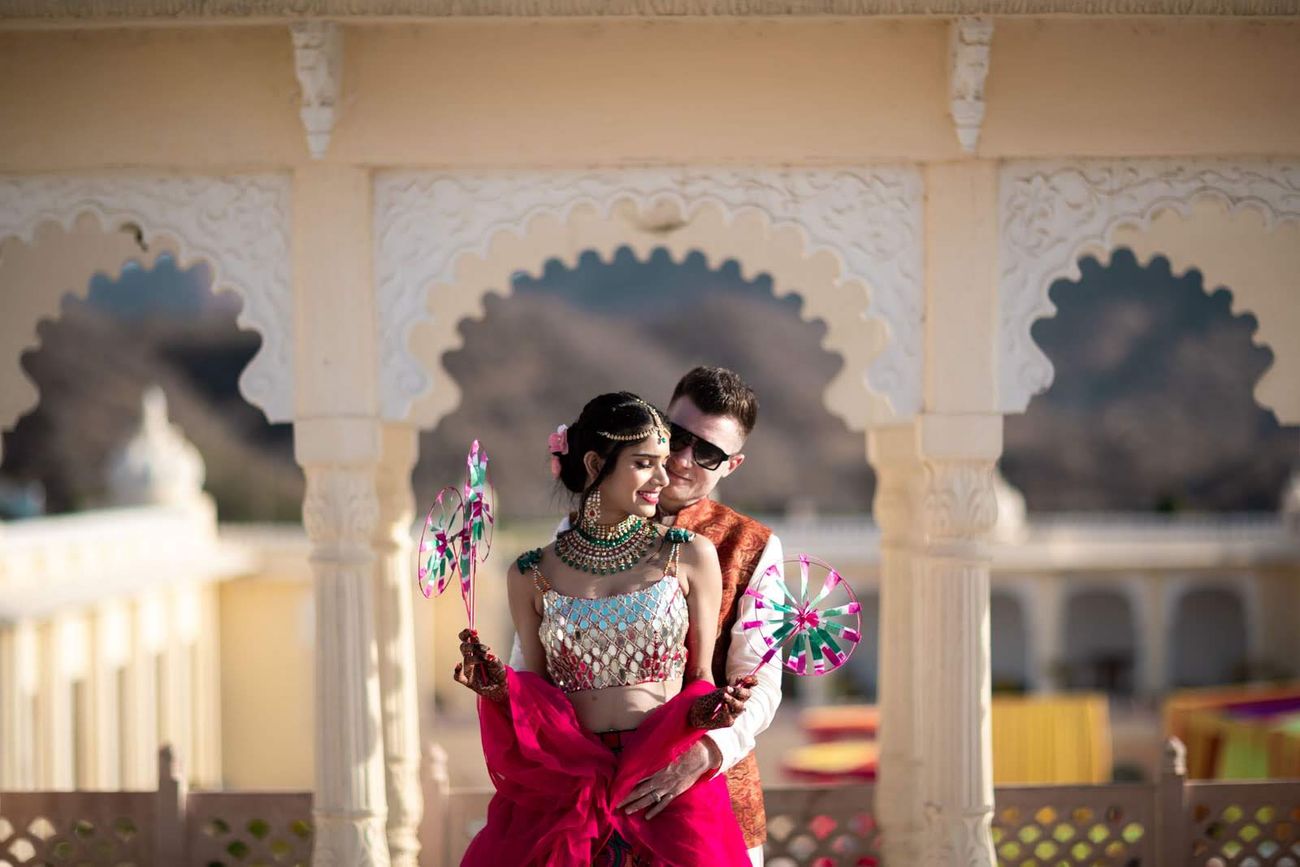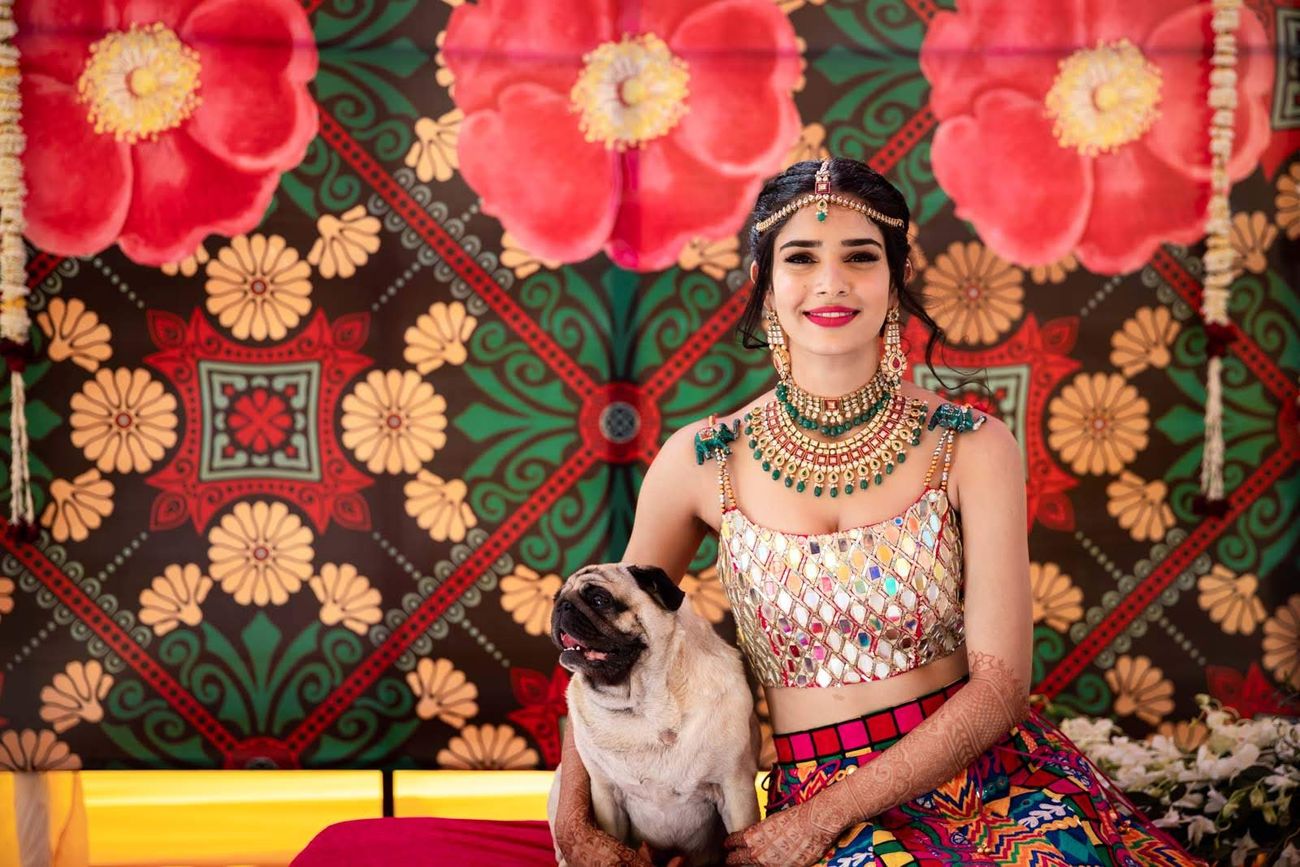 The Haldi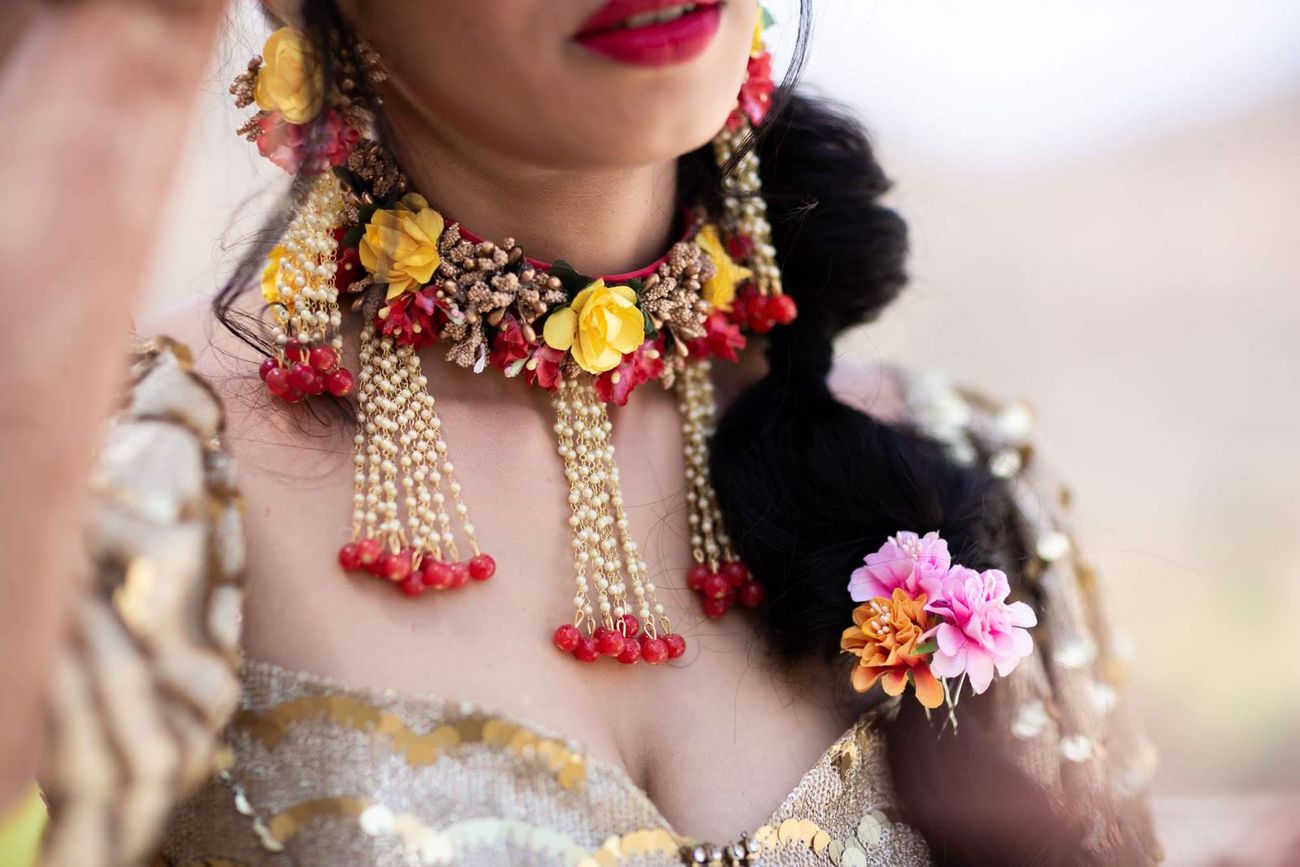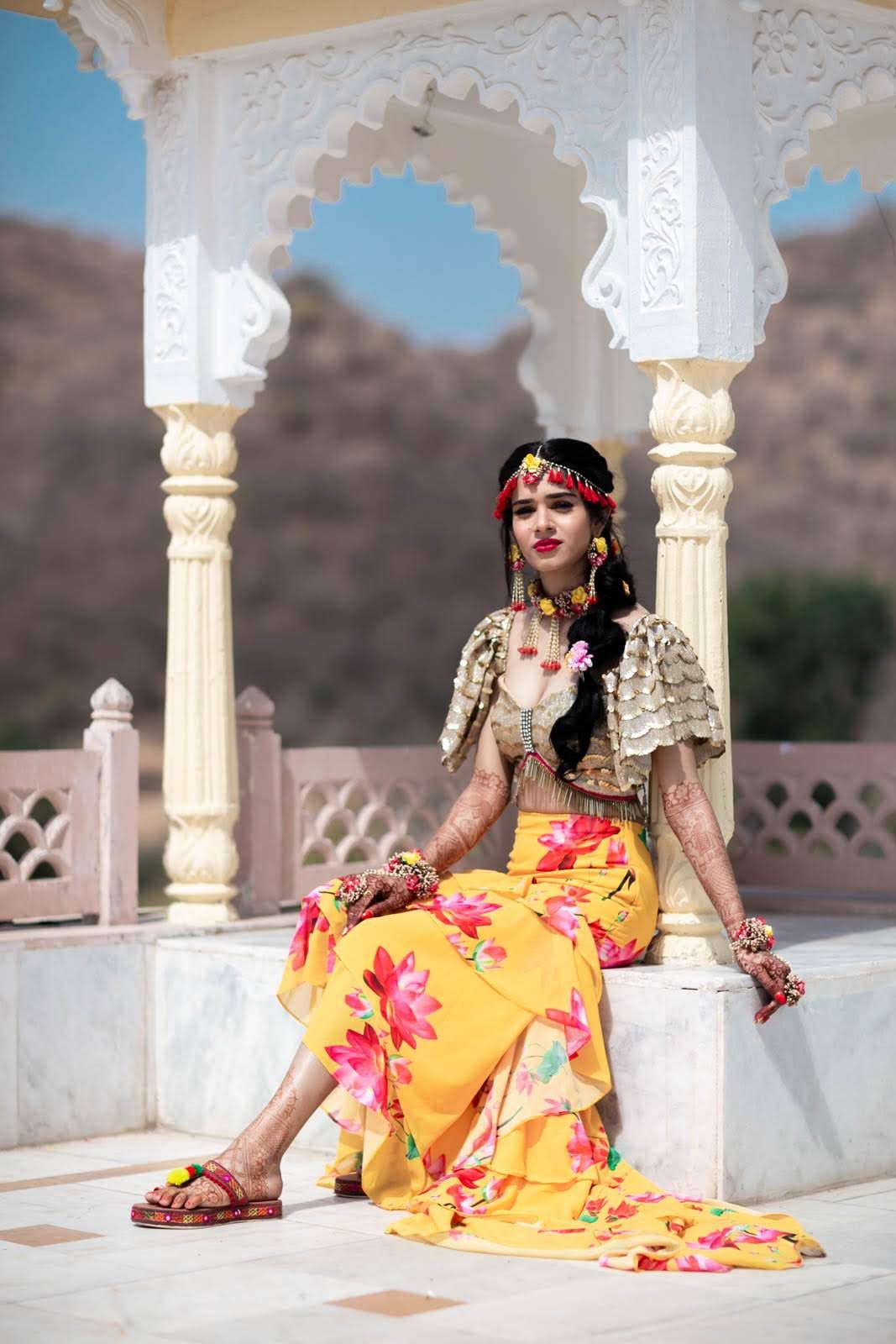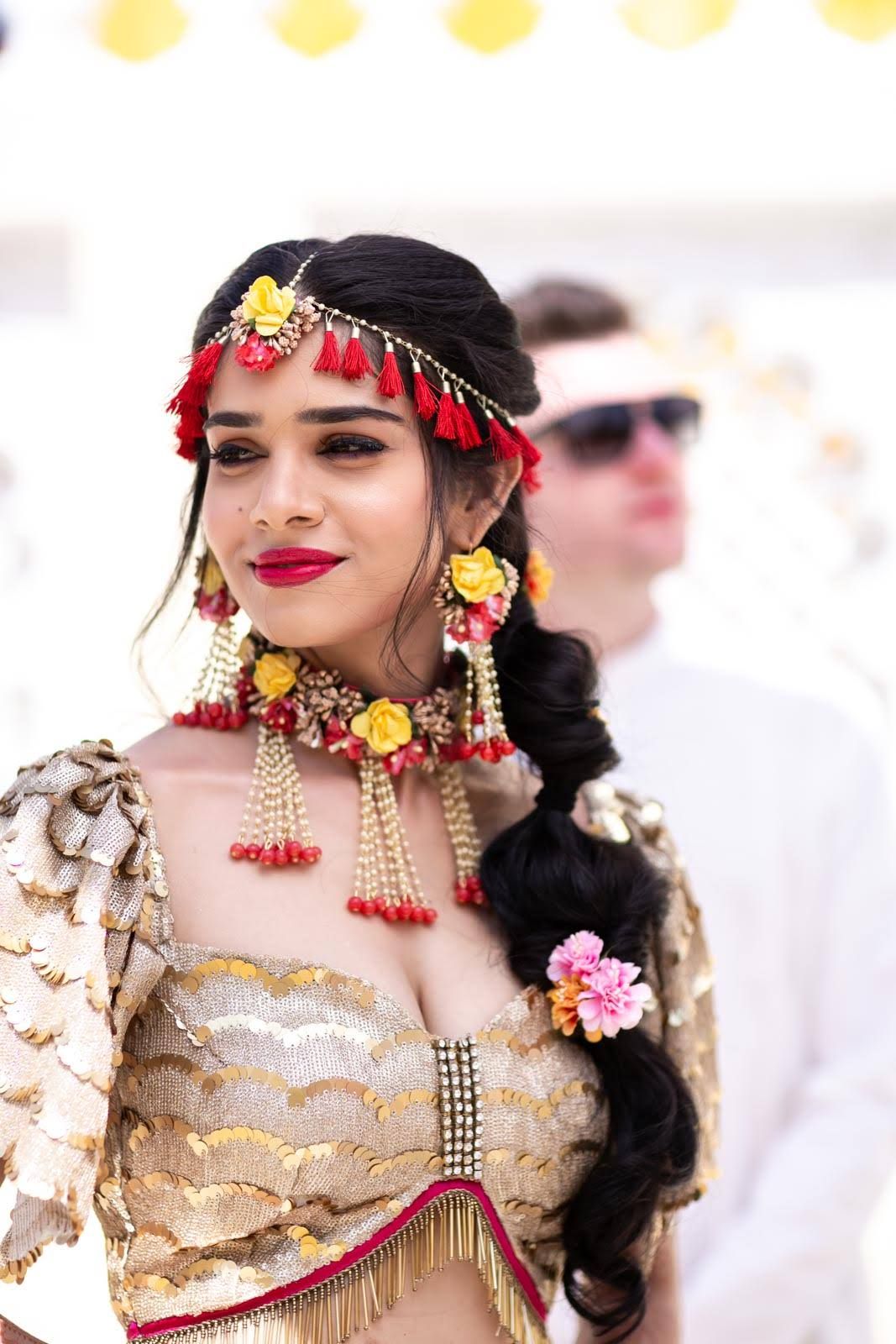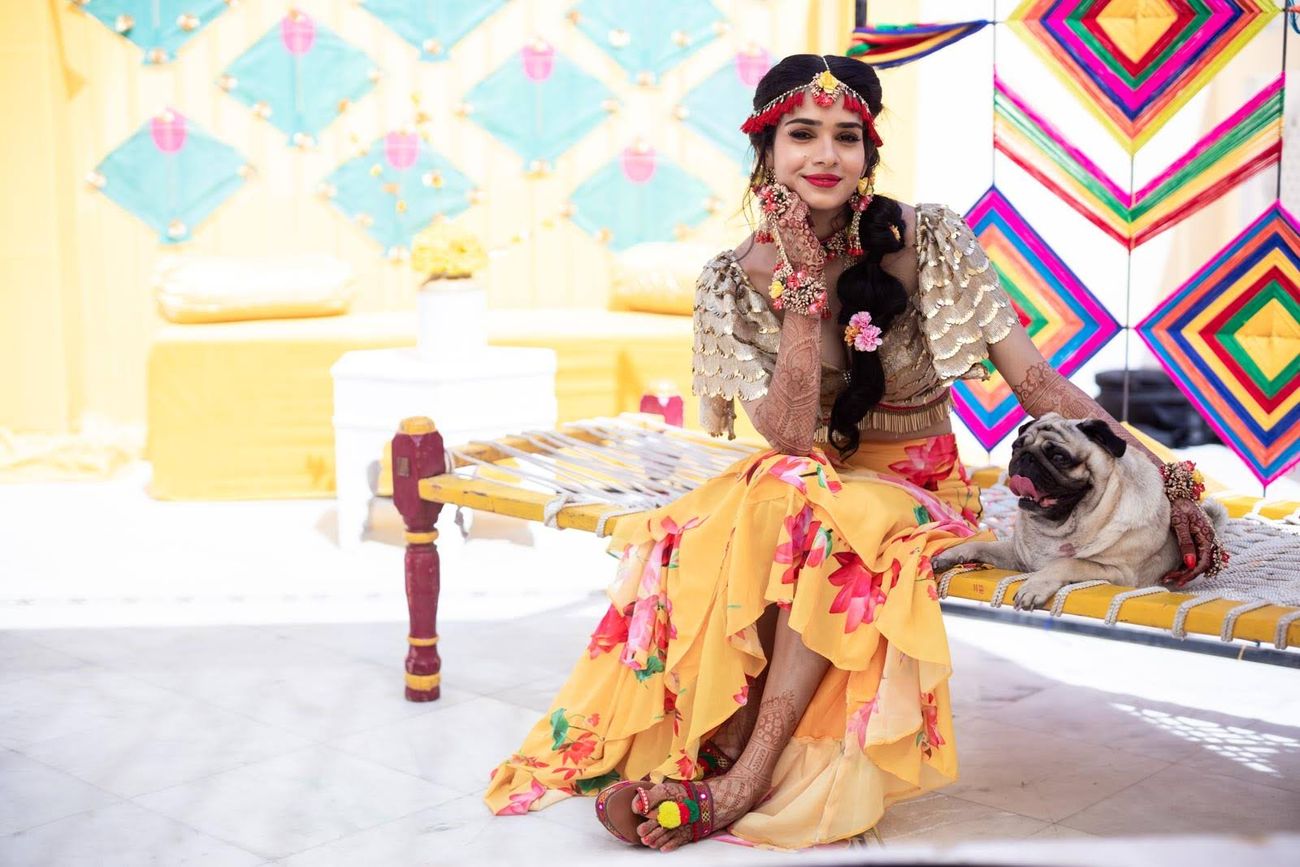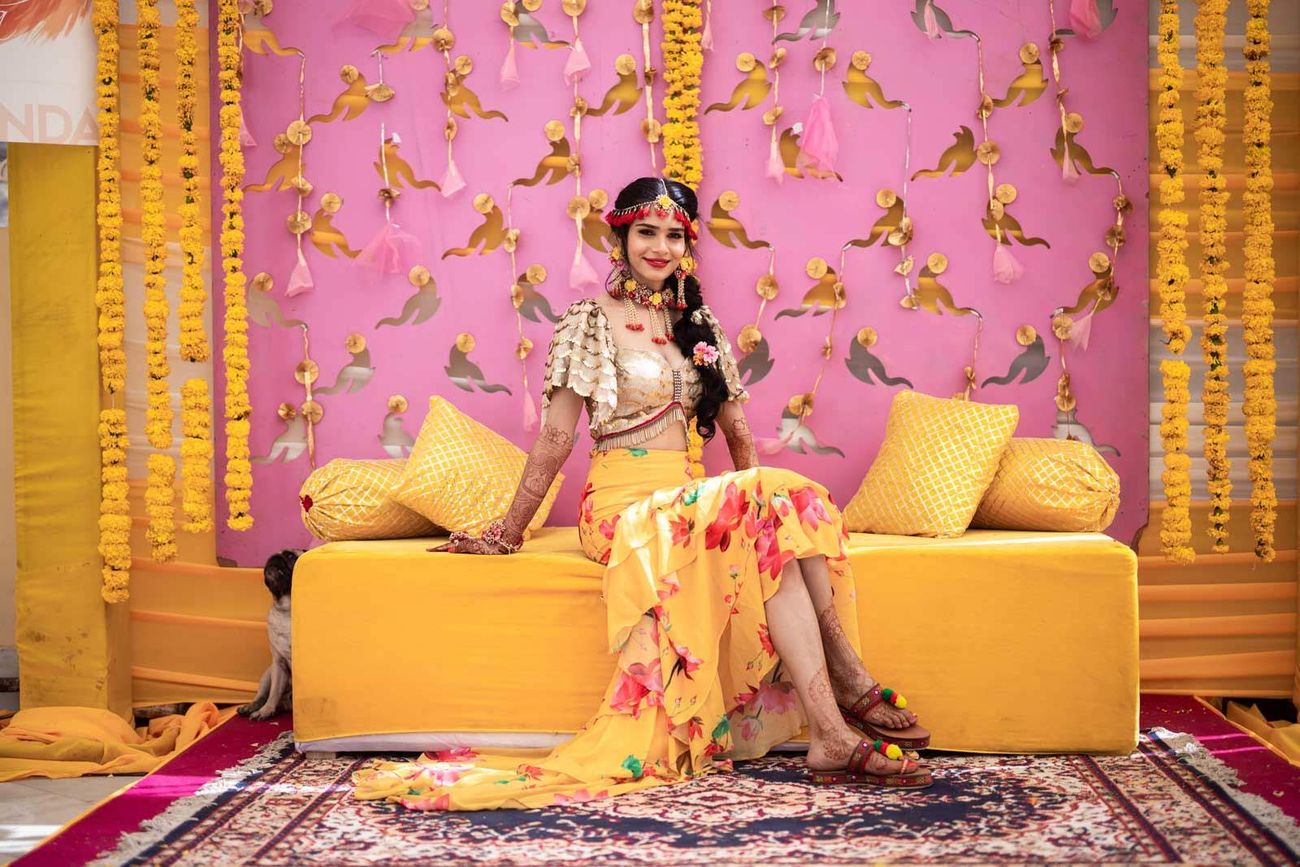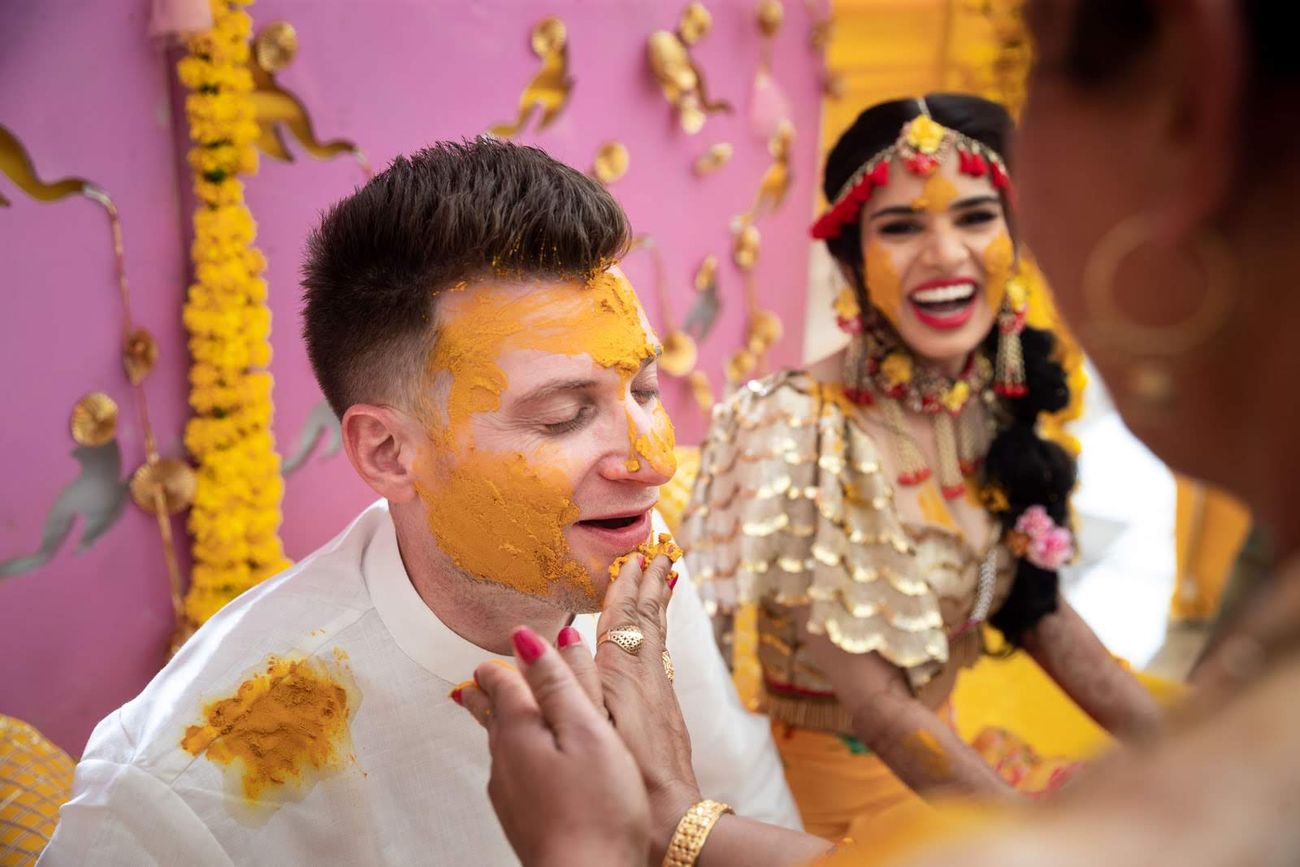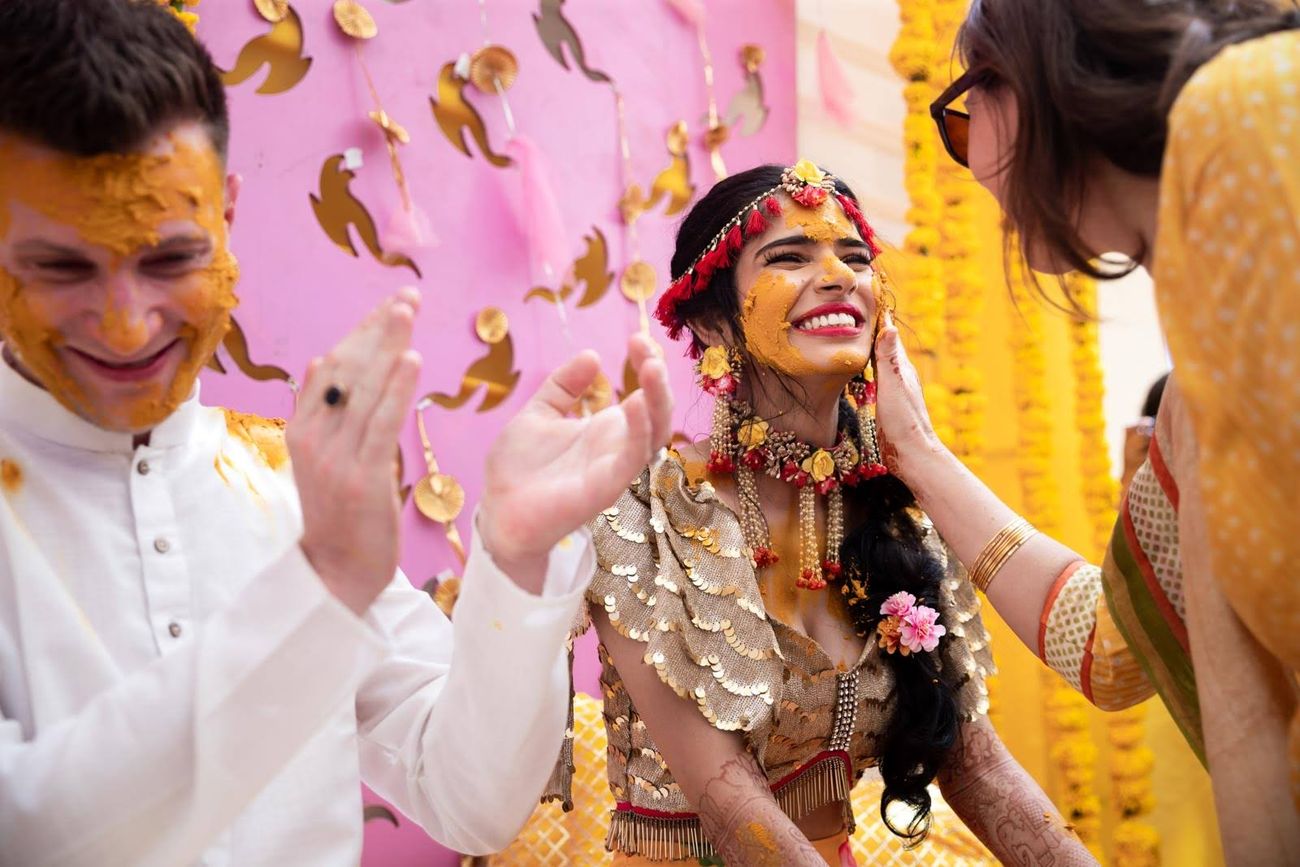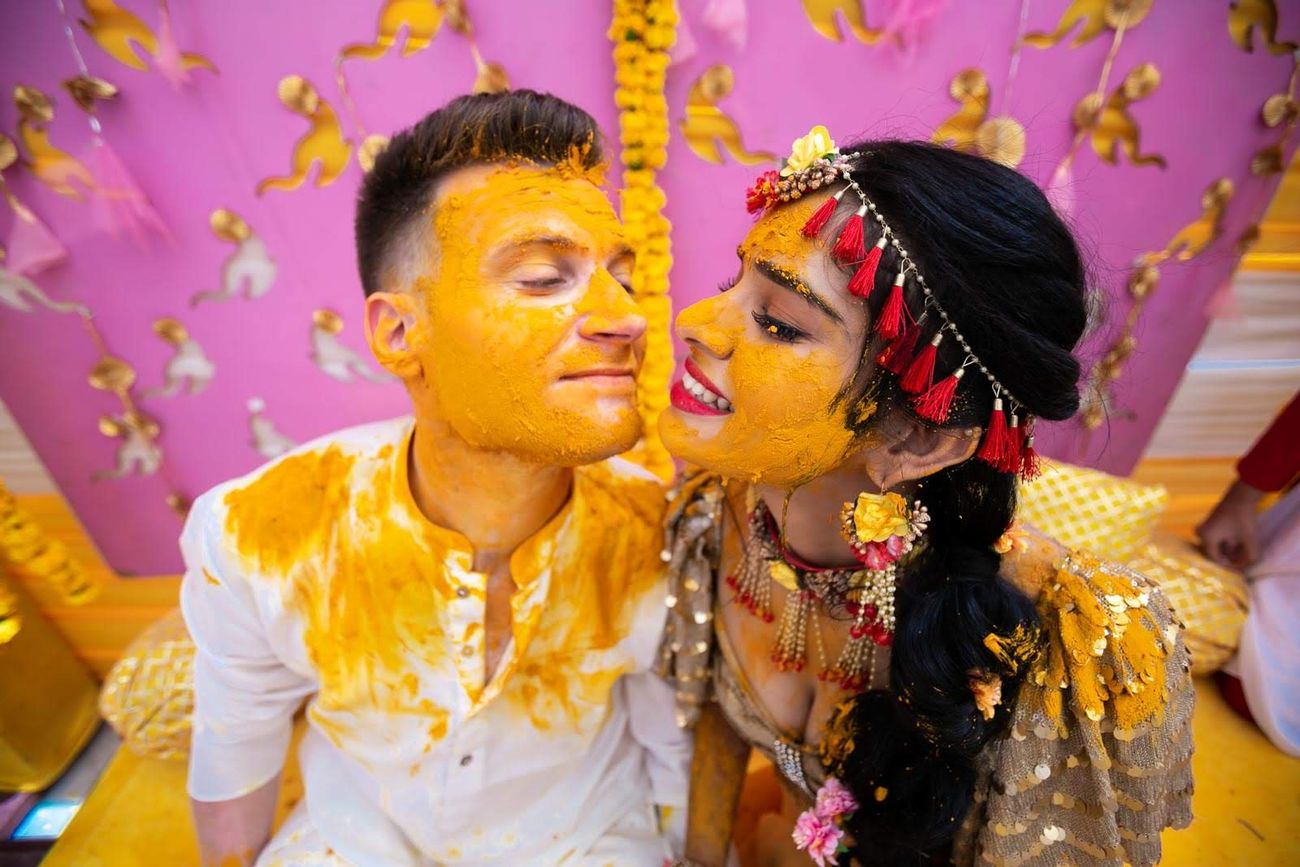 The Wedding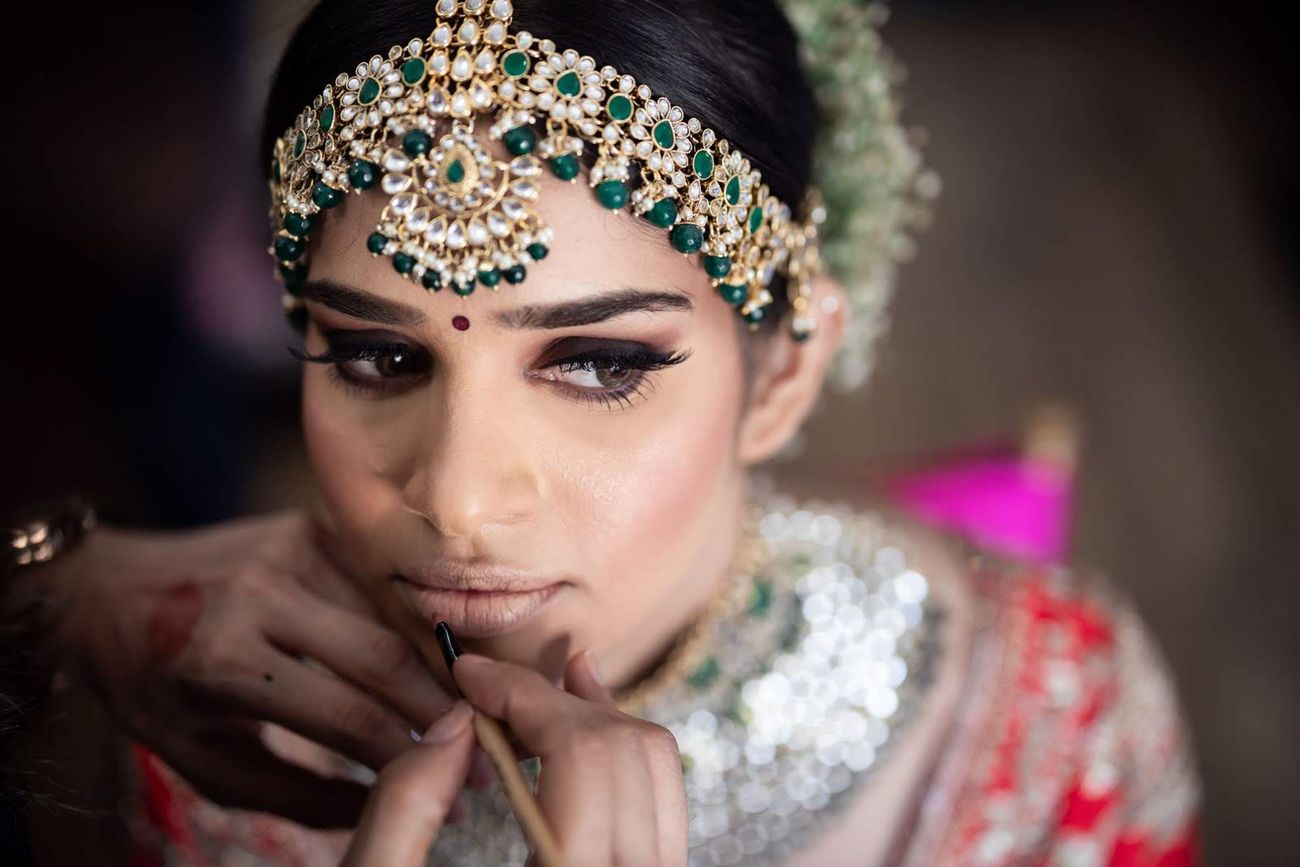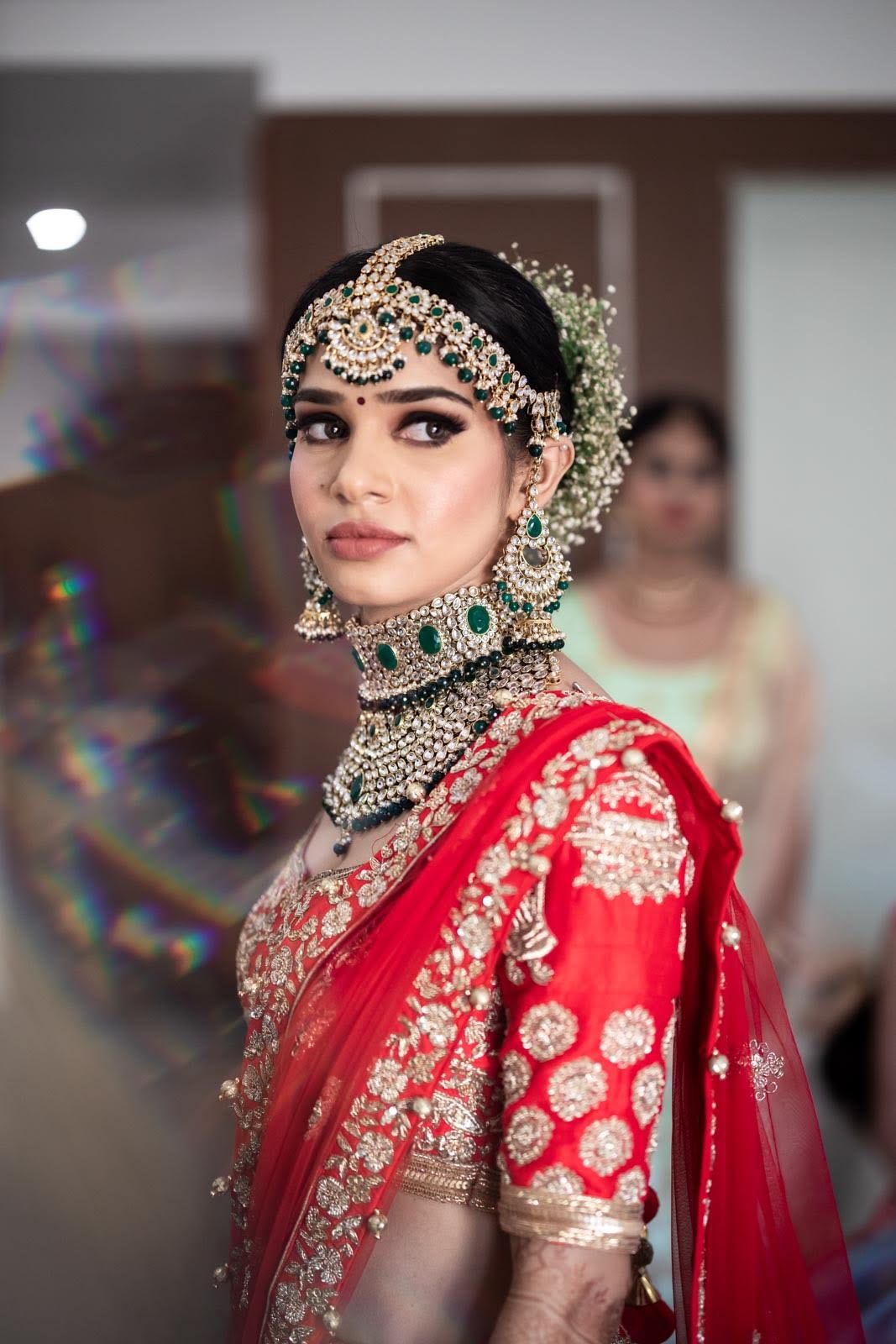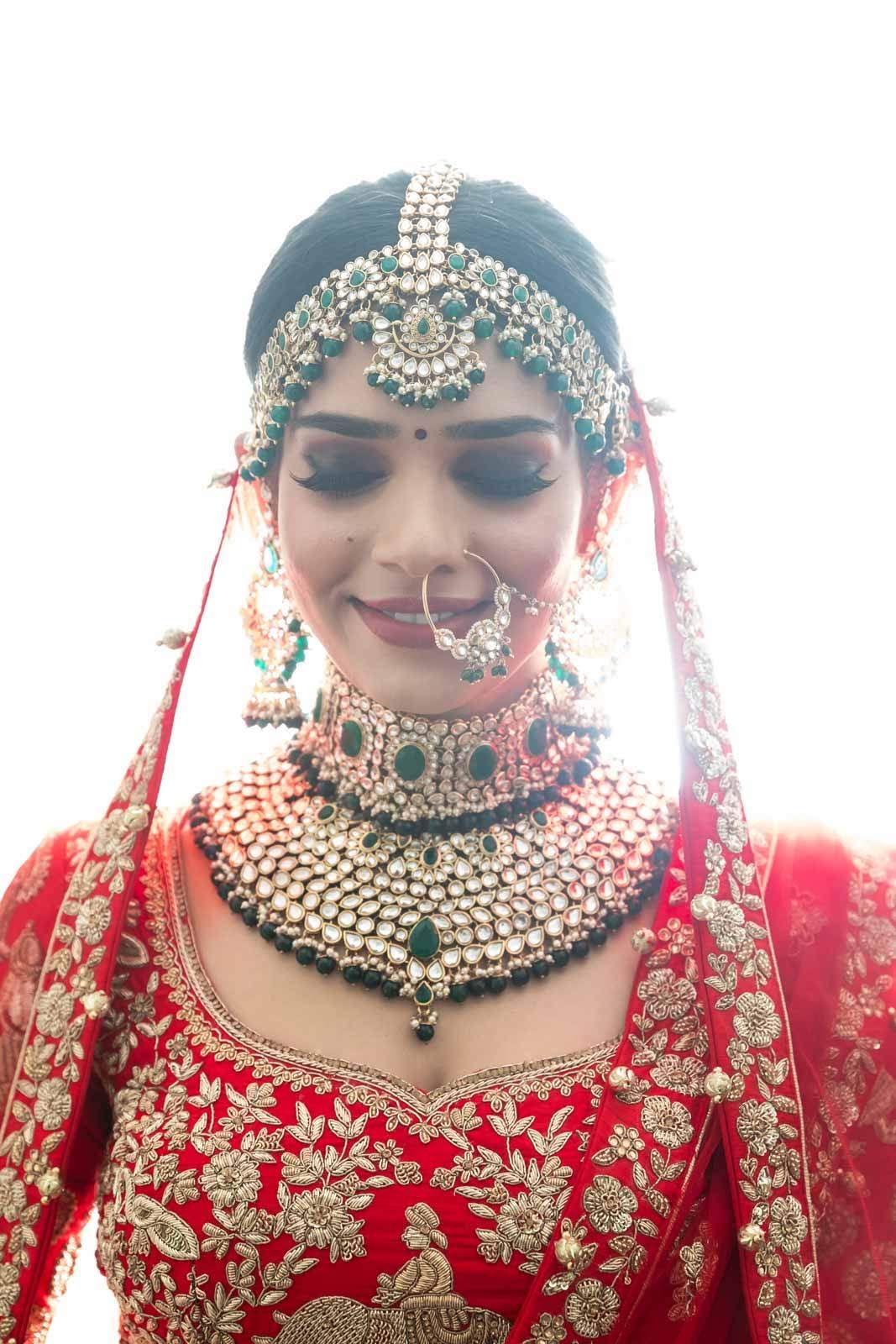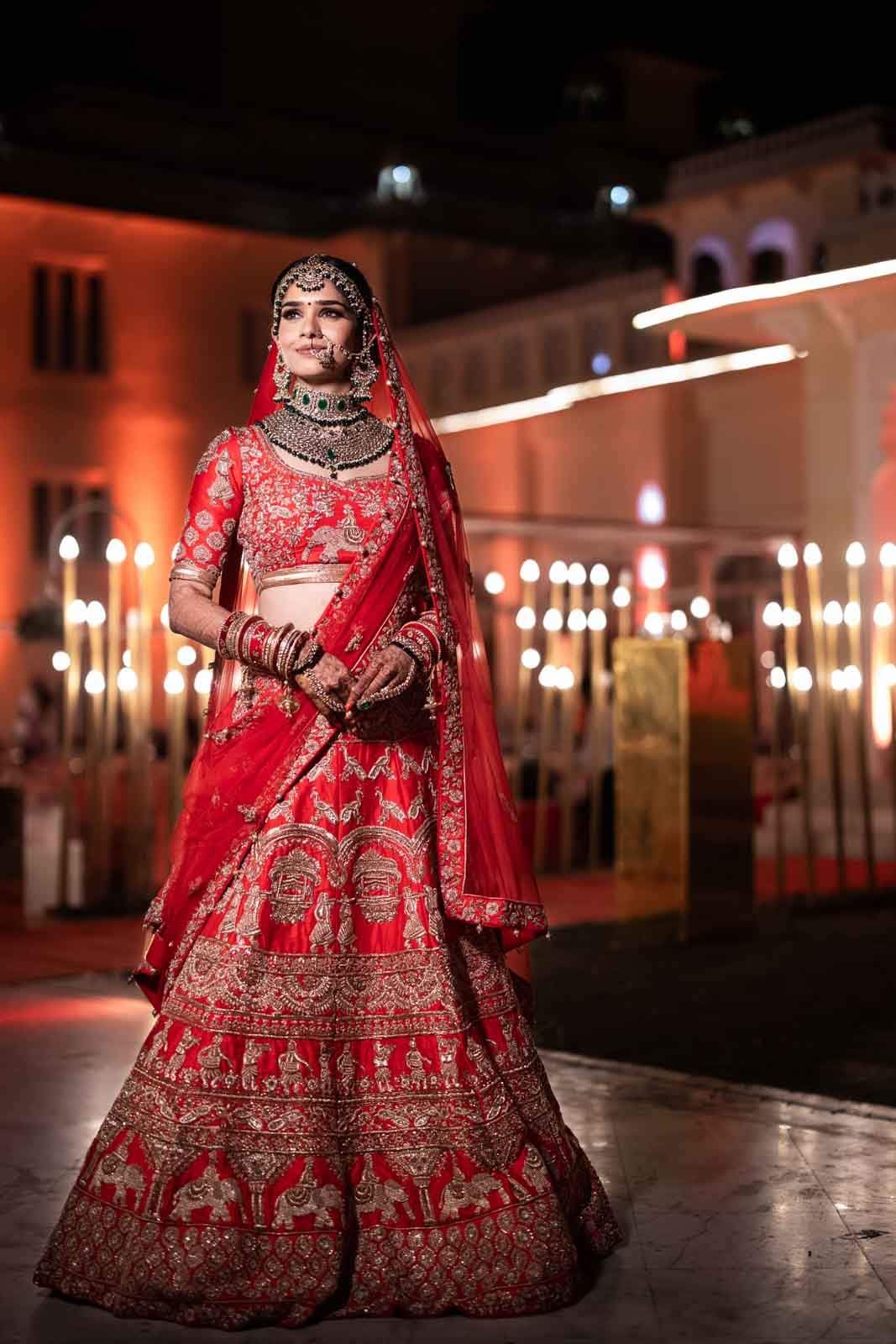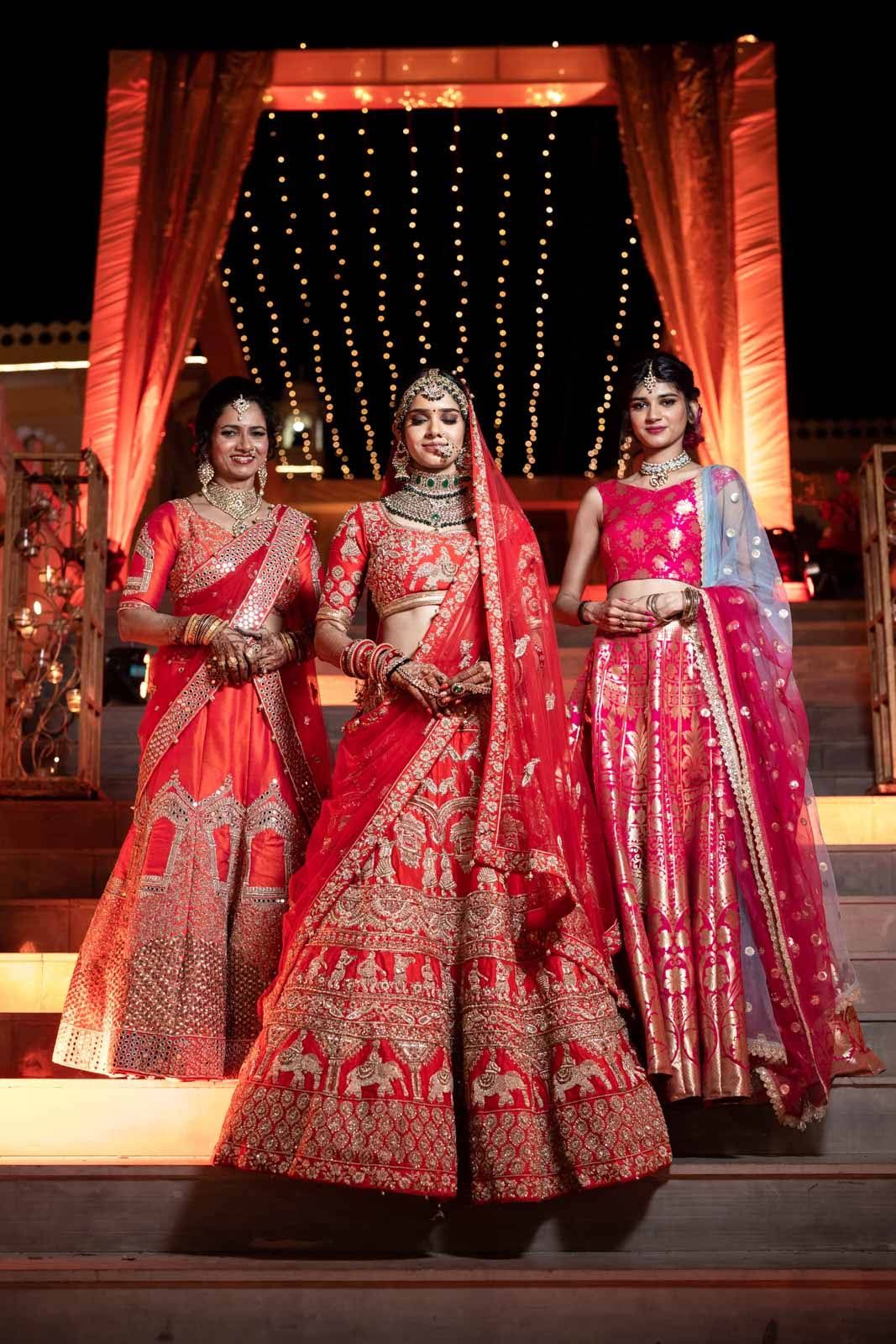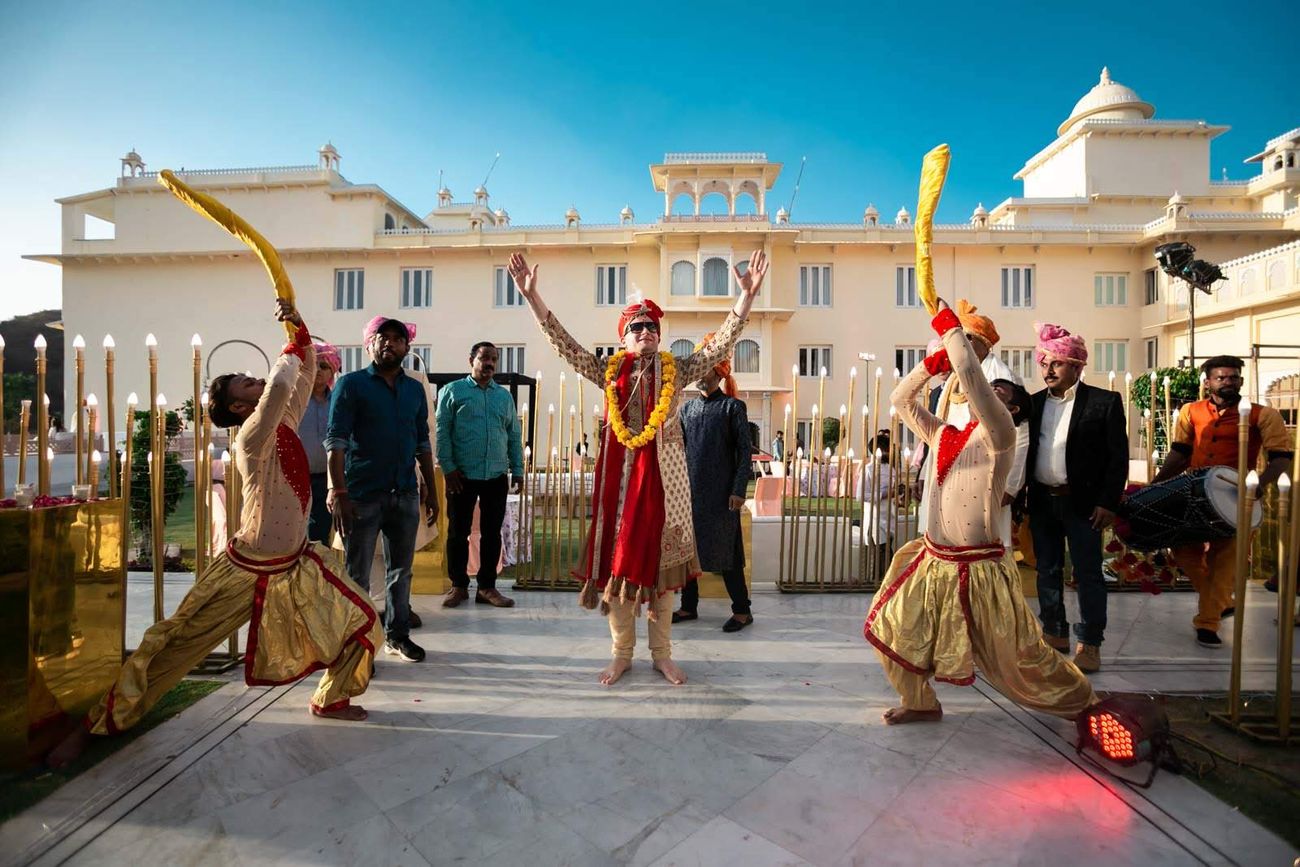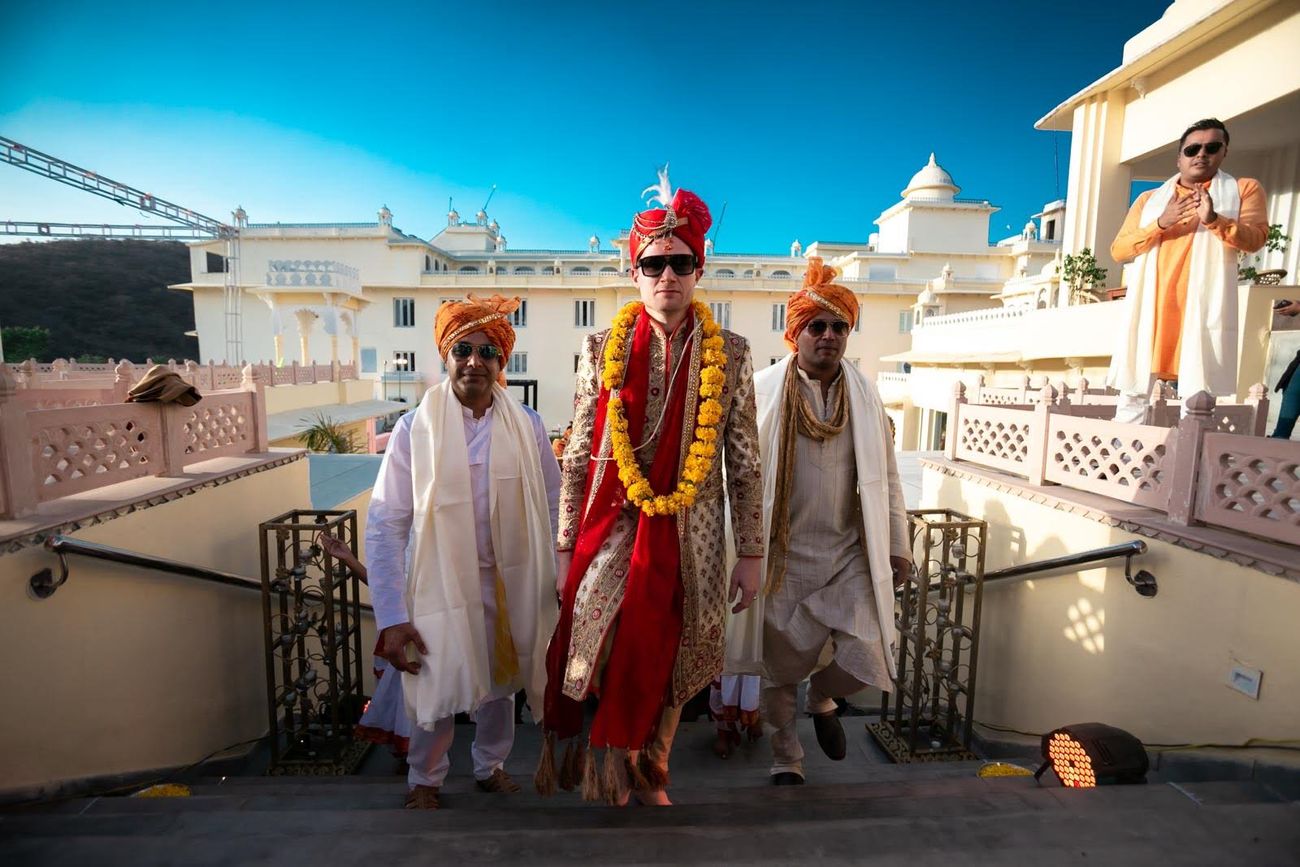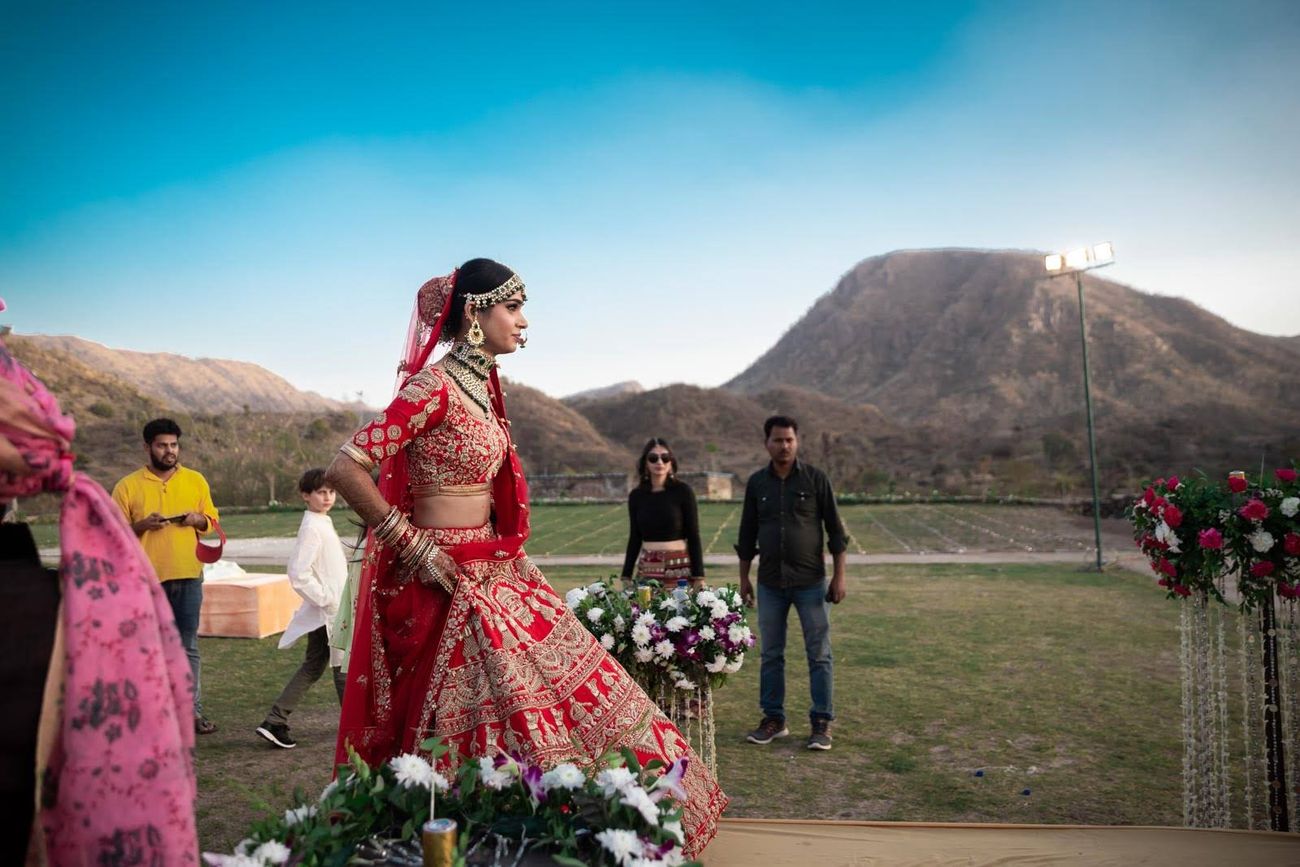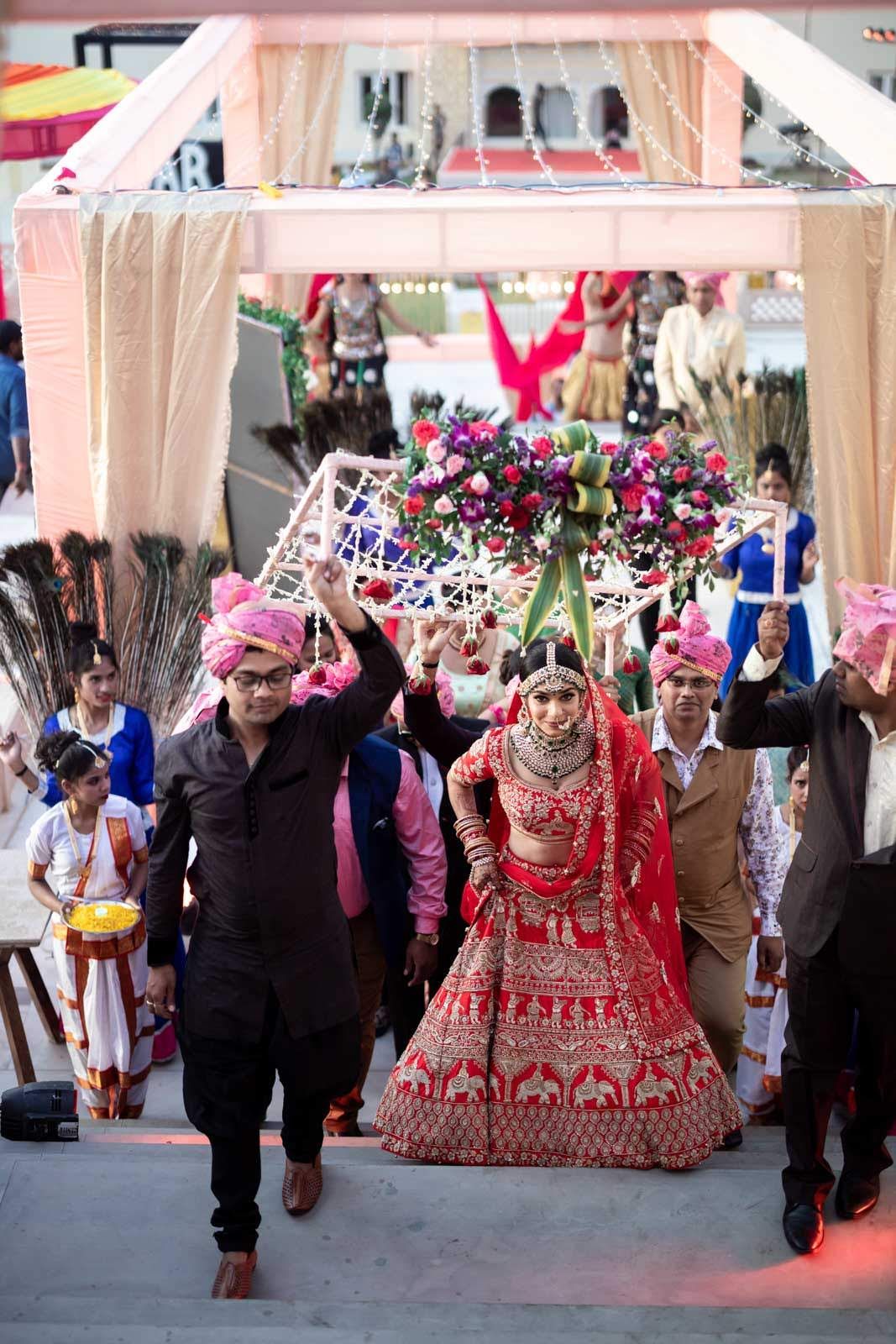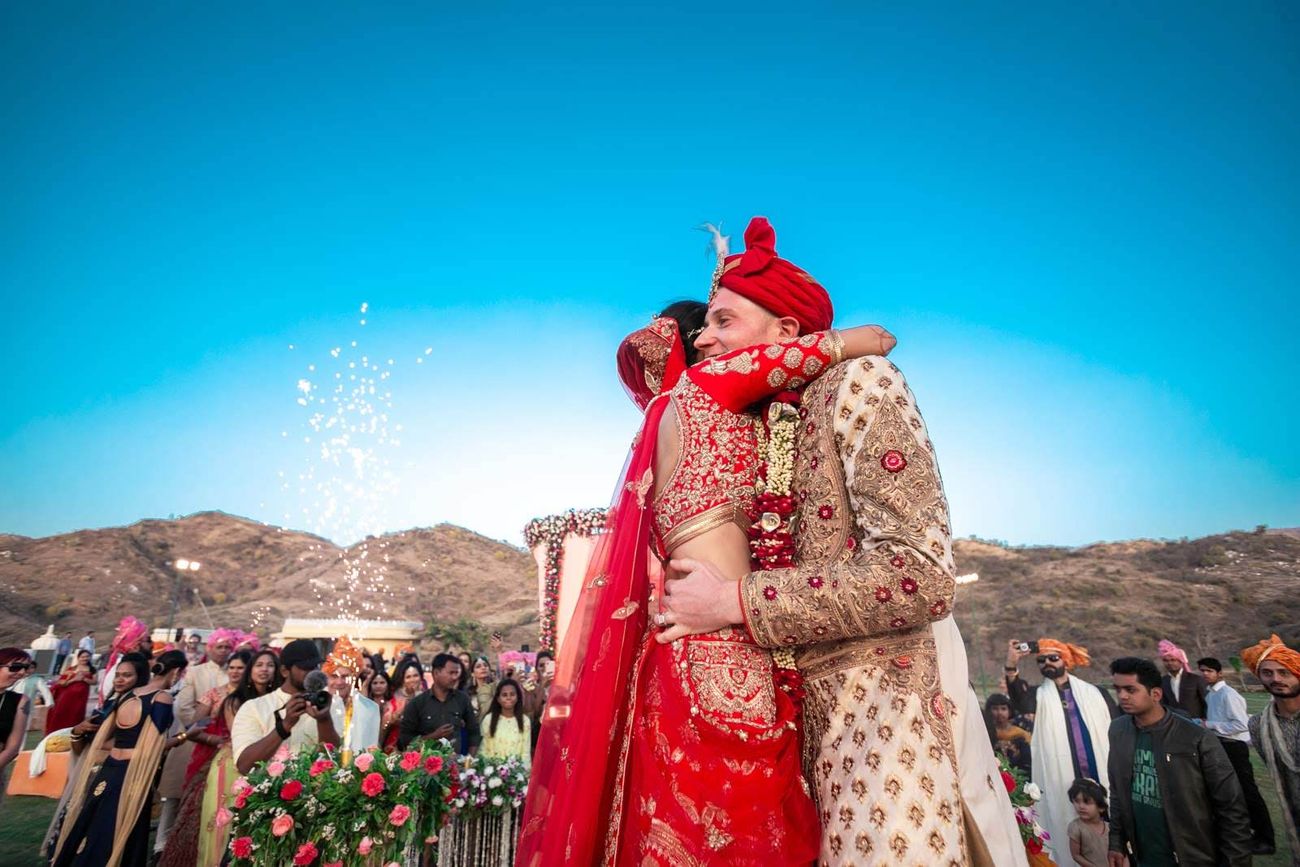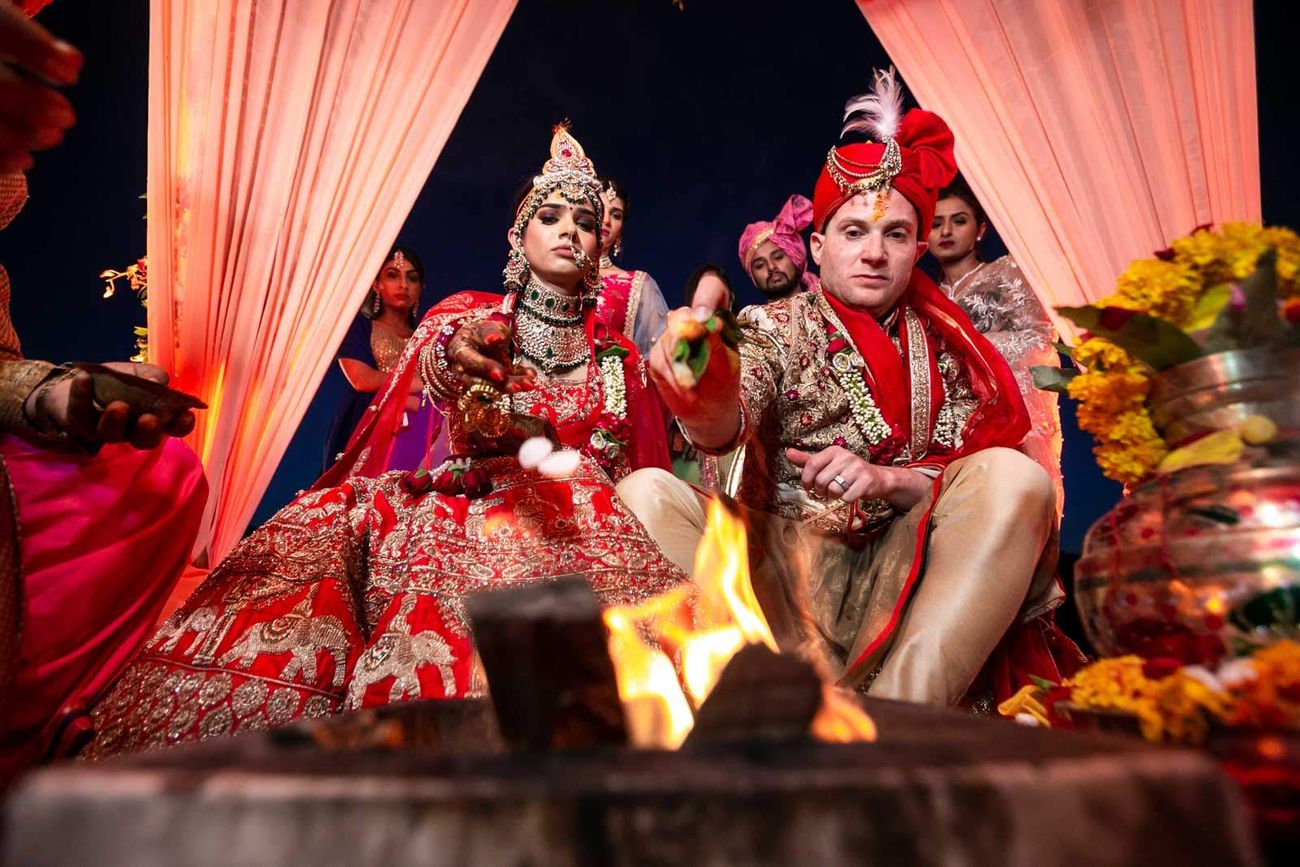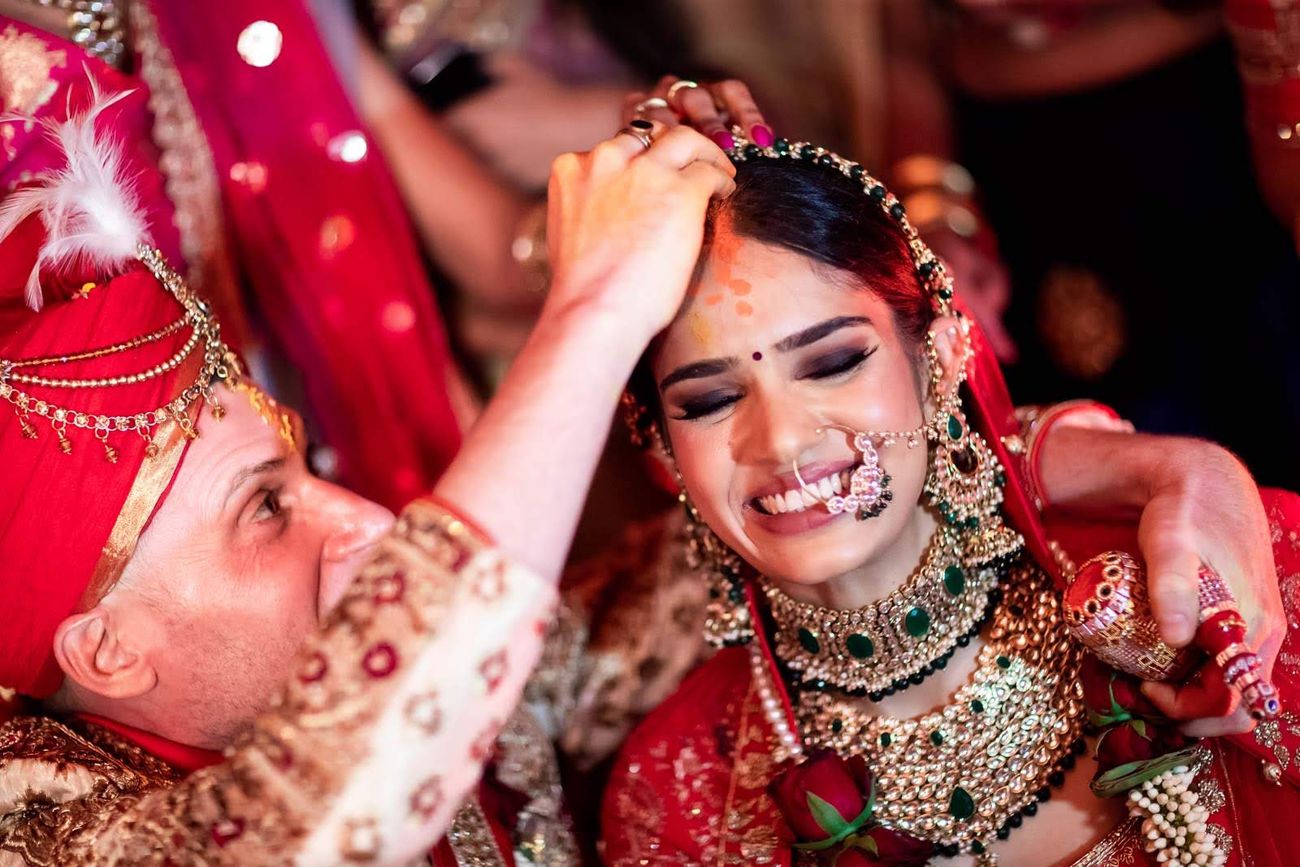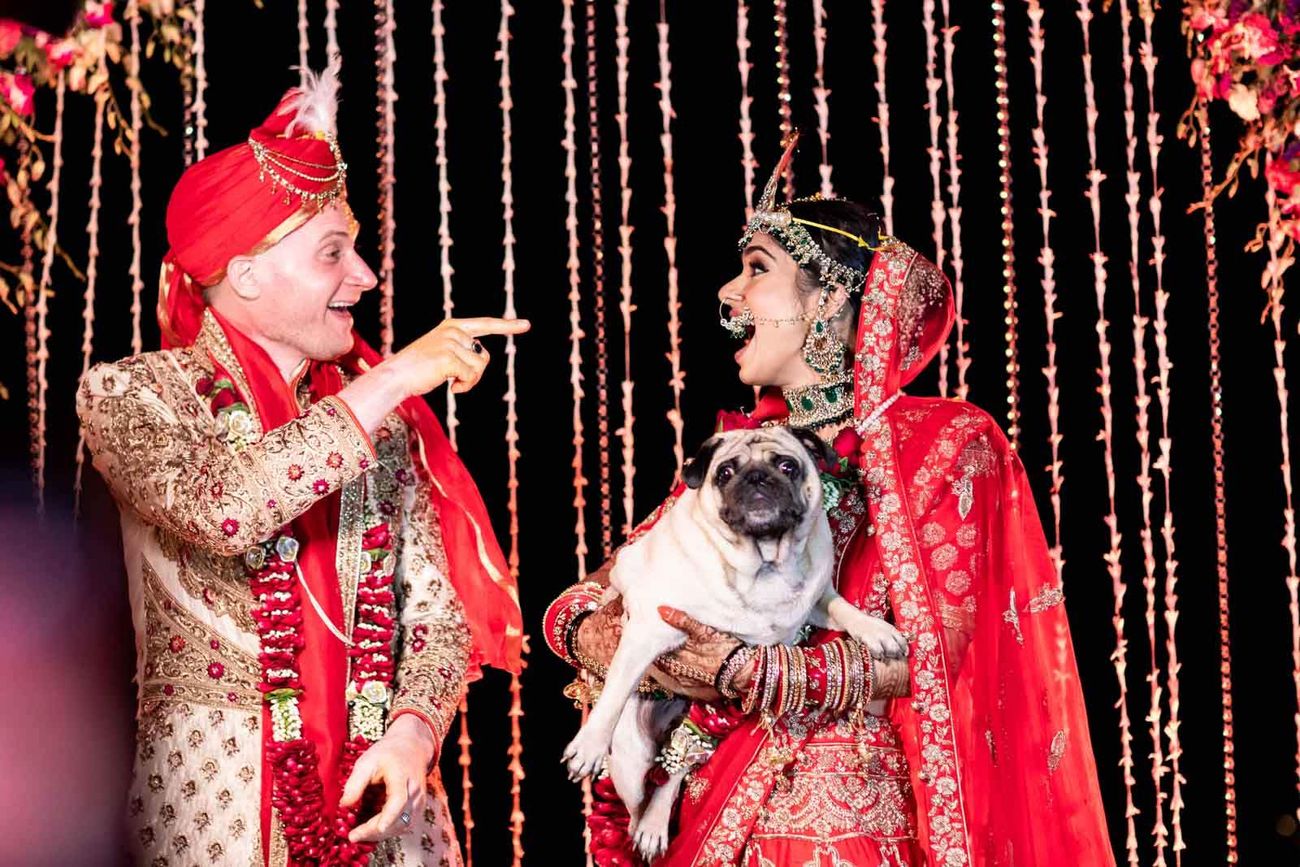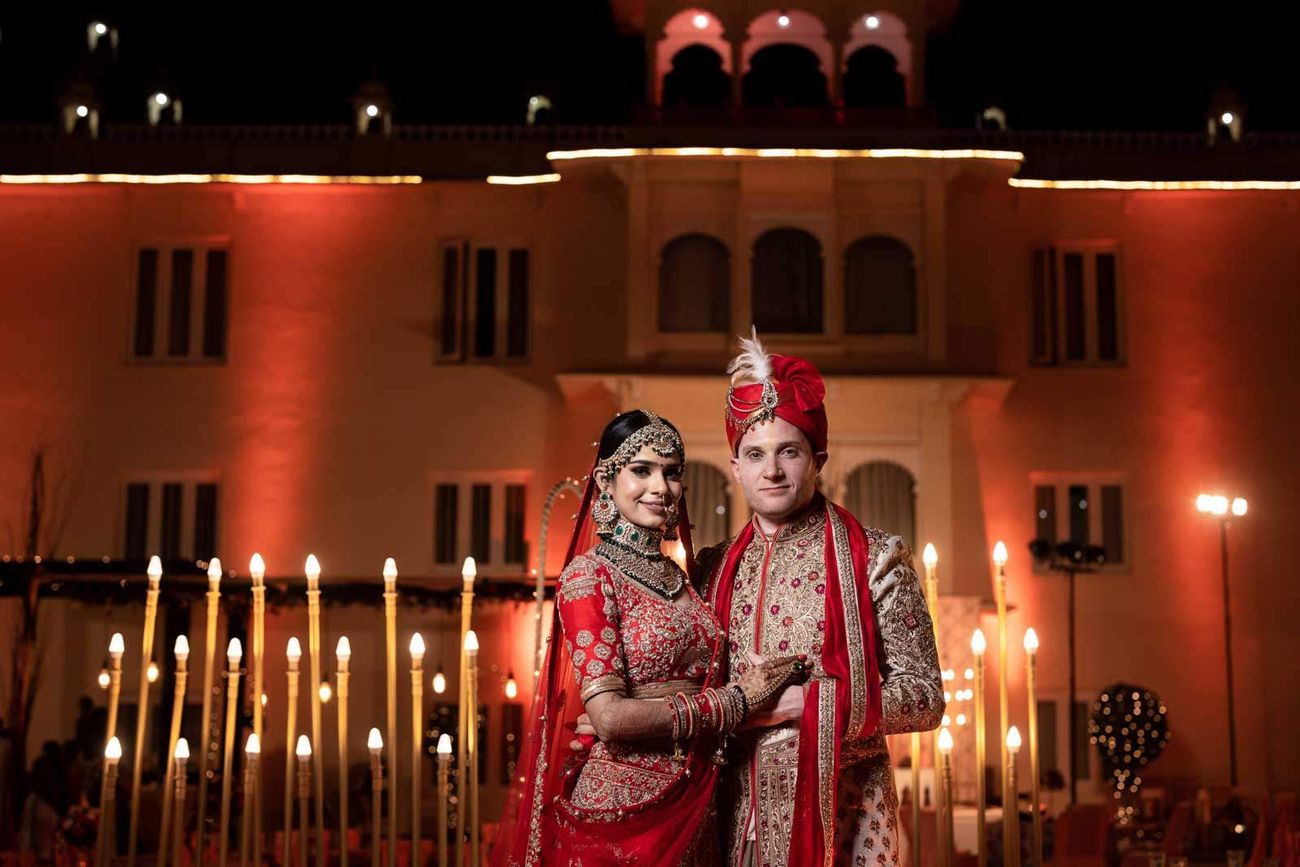 From The Bride: 
The Castle Mewar was our venue. It was a beautiful property, away from the hustle bustle of the city , in the midst of green mountains on top of a hill, a while castle worked perfectly for us with the amount of rooms that we wanted. 
Sidra Achwa ( makeupmafia) was my MUA and she's not only my very good friend and a talented make up artist but also a great human ! She has so much understand and knowledge of what goes with the face what doesn't. I would say she's like an artist working on a canvas, with so much passion, so much technicality, also at the same time she keeps your interests in mind and delivers a great amalgamation of her creative thought process and your personal choices
Ankit Singh (ANK Photography) was our wedding photographer. Ankit is one of my favourite people that I know of, his expertise and experience shows in all the pictures. He has a very modern approach to his photography, he captures moments, feelings which reflects in all his pictures. His entire team was so calm , helping, wonderful in all ways. His technicalities are mind boggling. Every picture captured has so much emotions in it that people who were not there could also feel it. I would just say, a picture speaks a thousand words , that's Ankit for you.
Decor was done by Parinay Sutra. They were such fun and understanding people who helped me create this dream wedding that I could only imagine. Having that happen in front of you is quite surreal. Thanks to them that everything went so perfectly well. 

So, am so glad that we met Parinay Sutra and they planned and styled our wedding ,coz they had everything sorted from the very beginning, they are so creative, they had heaps and heaps of ideas on how to go about this, it wasn't difficult for me to put across my thoughts CZ they knew exactly what I wanted . My family and I did a couple of meetings with them and decided on the themes that were lovely !! They were very well organized we literally didn't have to worry about anything. They also helped us to get the property that we loved !! Because of it's demand it was quite challenging to get that place as it's beautiful, and it's at the perfect location with mountains surrounding it. It was also a hassle-free journey  as the team of Parinay Sutra keeps updating you about what's happening which was quite a relief. All in all it was a great experience working with them and making m
All the outfits were by RICCO, Himanshi. She is so easy to talk to and so Friendly and talented. It almost felt like she was our friend designing clothes for us with her full passion and love . She's very hard-working and makes sure the outfit is perfect till the last fitting.
Mehendi- it was a bohemian style patchwork layered skirt with dazzling mirror work bustier . With matkas, haathi, kites as accessories of the lehenga Sangeet - silver glittering ball gown lehenga with ostrich feather and pearls on the blouse. Haldi - it was a yellow and pink floral ruffel skirt with a golden sequin blouse with floral accessories. Wedding - Rajwada style , red lehenga with figured of doli, baraat, elephants on it with zardosi work. 
Groom wear was done by husband's designer, Mr Pramod Bafna who kept the whole theme in mind for each event and coordinated each outfit accordingly, each outfit was outstanding, highlight was the wedding outfit which was a proper 3 layered Kings outfit. 
Vendors: Venue: The Castle Mewar; Makeup Artist: Sidra Achwa (makeupmafia); Photography: Ankit Singh★ 5 ; Wedding Planner & Decor: Parinaya Sutra ★ 4.8 ; Bridal Outfits: Ricco India; Groom's Outfits: Mr. Pramod Bafna