Amazing Paper Flower Decor Ideas For Your Pre-Wedding Functions!
BY Soha | 20 Jul, 2018 | 2452 views | 3 min read
We love it when brides choose to not take the ordinary route and instead experiment with their #weddingstyle! Lately, we have seen a lot of brides go with paper decor for their pre-wedding functions and some of the outcomes have been so dreamy... oh god! Thinking about them still gives us goosebumps! If you are getting married soon and paper flowers are a thing on your mind, here are a few ways how you can play with designs and shapes!
Floral Walls
Photography by Naman Verma Photography★ 4.9
Who doesn't like floral walls? Now what if we tell you those gorgeous backgrounds can also be made with paper? The idea would not only be cost-effective but also reusable! And can you imagine how pretty your pictures will turn out with a background so stunning!
Flowers Hung In A Glass Bottle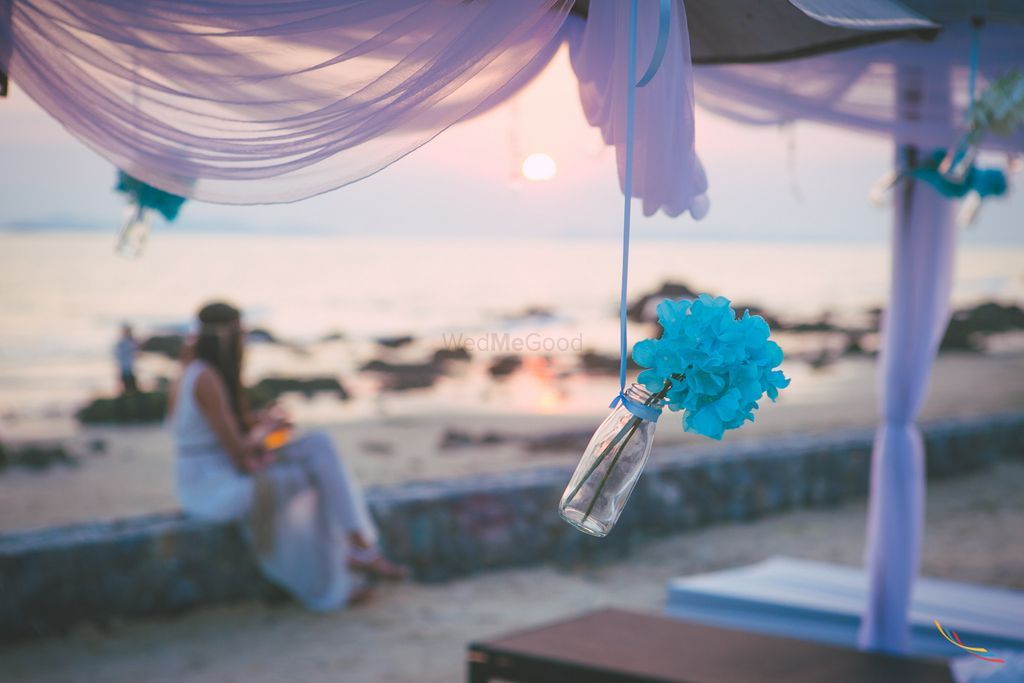 Photography by ColorBlast★ 4.8
The easiest way to instantly amp up your decor is to hang those old glass bottles from a string. For a more dramatic effect, fill them up with a string or two of paper flowers in fresh, pastel colors. Pretty, we say!
Paper Flower Decoration On Furniture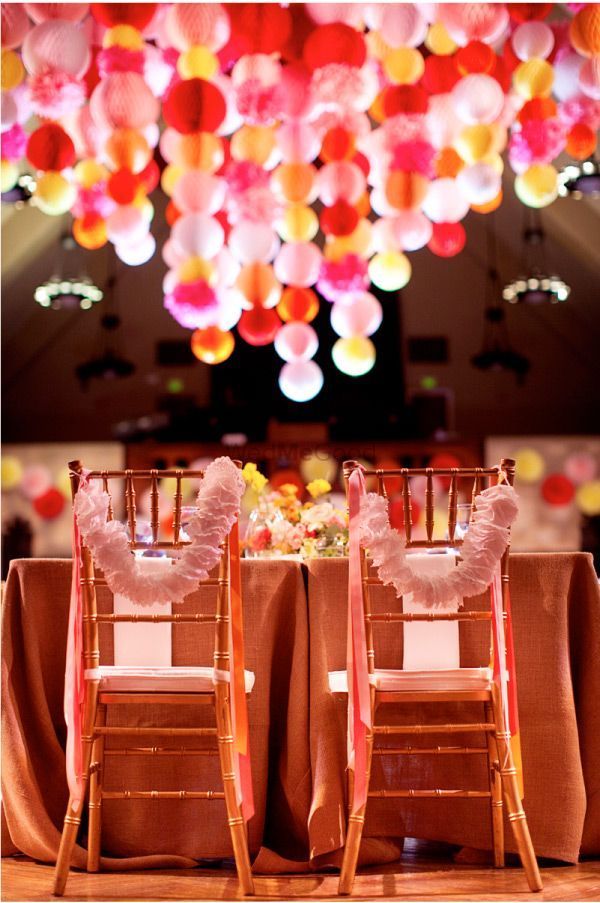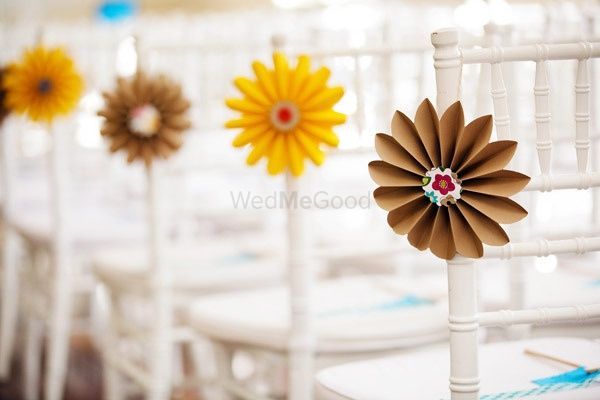 Wedding planned by Desert Pearl★ 5
After all, your furniture could use some glamming up, too! You must have seen a lot of weddings with fancy crepe and tissue decorations. But how about some paper flowers? These flowers can be re-used in other functions or in other ways and voila! Money hacks 101. 
Paper Flower Floral Booth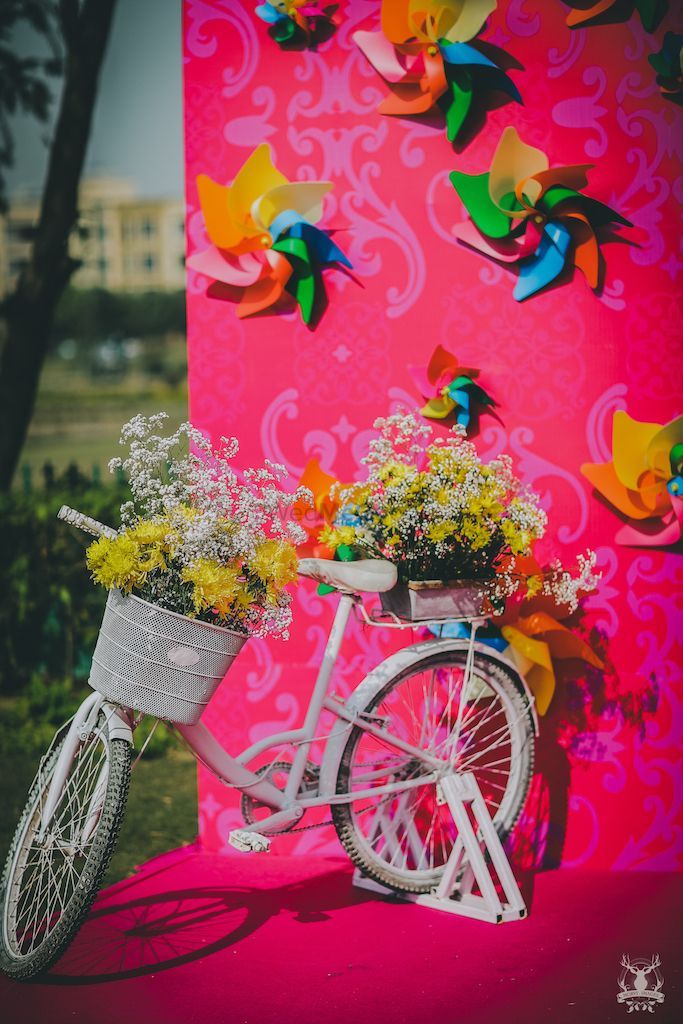 Decor by Aura By Gautam Vedi ; Photography by Morvi Images Photography
Floral booths are trending and how! Weddings these days are incomplete without a decorated background and some peppy props - an easy way to document the fun you had! So how about you use some paper flowers to amp up your photobooth? You can play around with different colors, shapes and sizes and pair it up with a standout prop like a bicycle, or floral pots.
Floral Entrance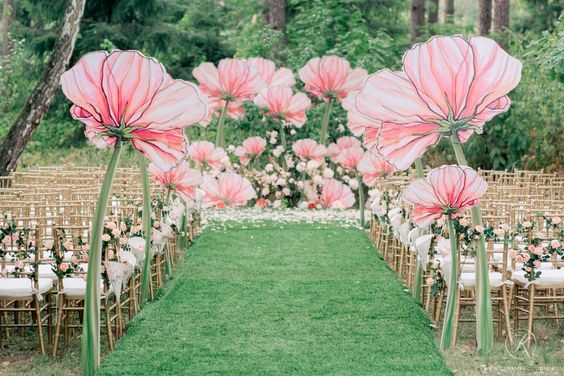 Image source Pinterest
The internet is an interesting place and there is a lot of inspiration and ideas that you can find if you really look properly! We found a rather fresh idea of entrances lined with large flower cutouts made with paper. Thoughts, anyone?
Suspended Paper Decor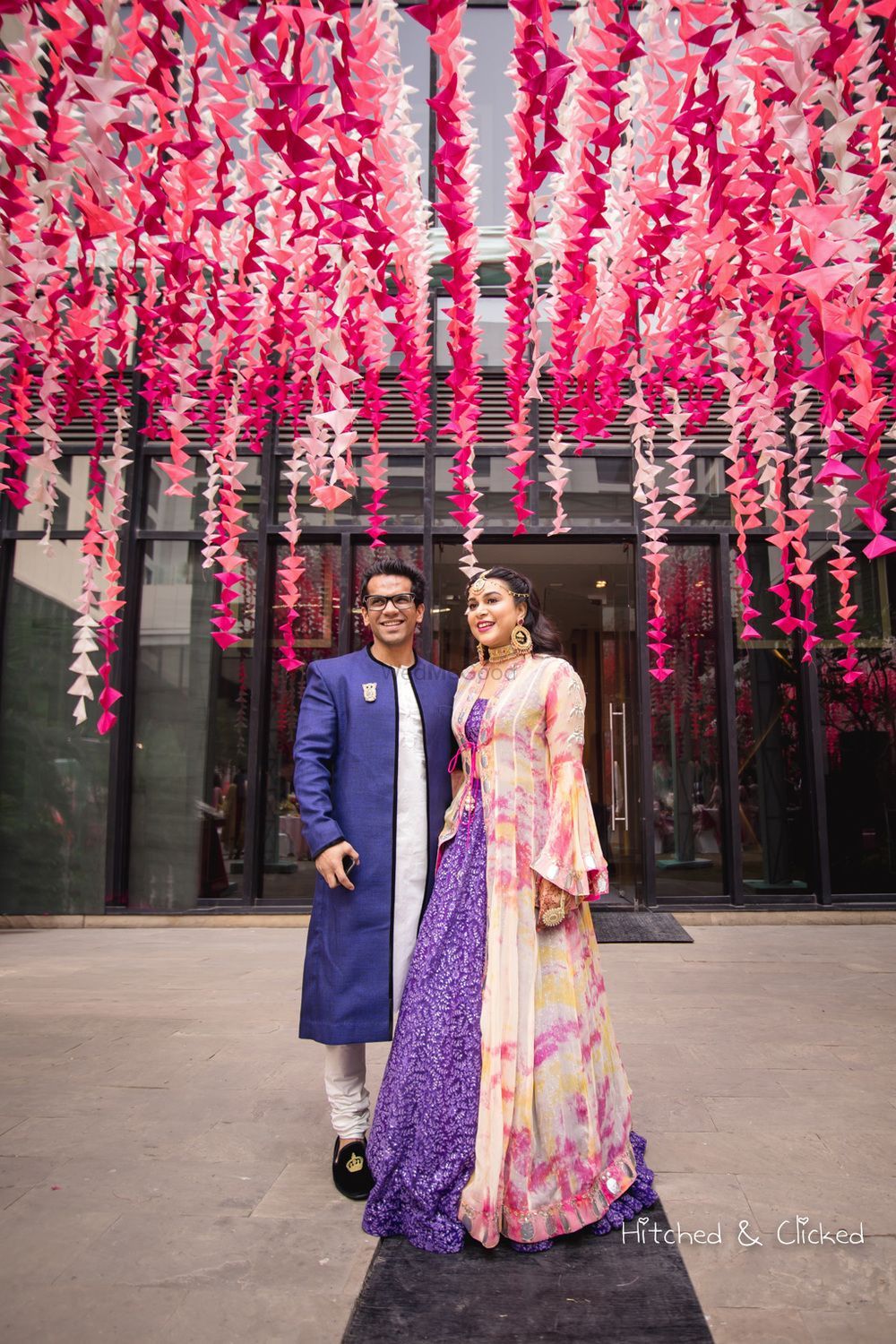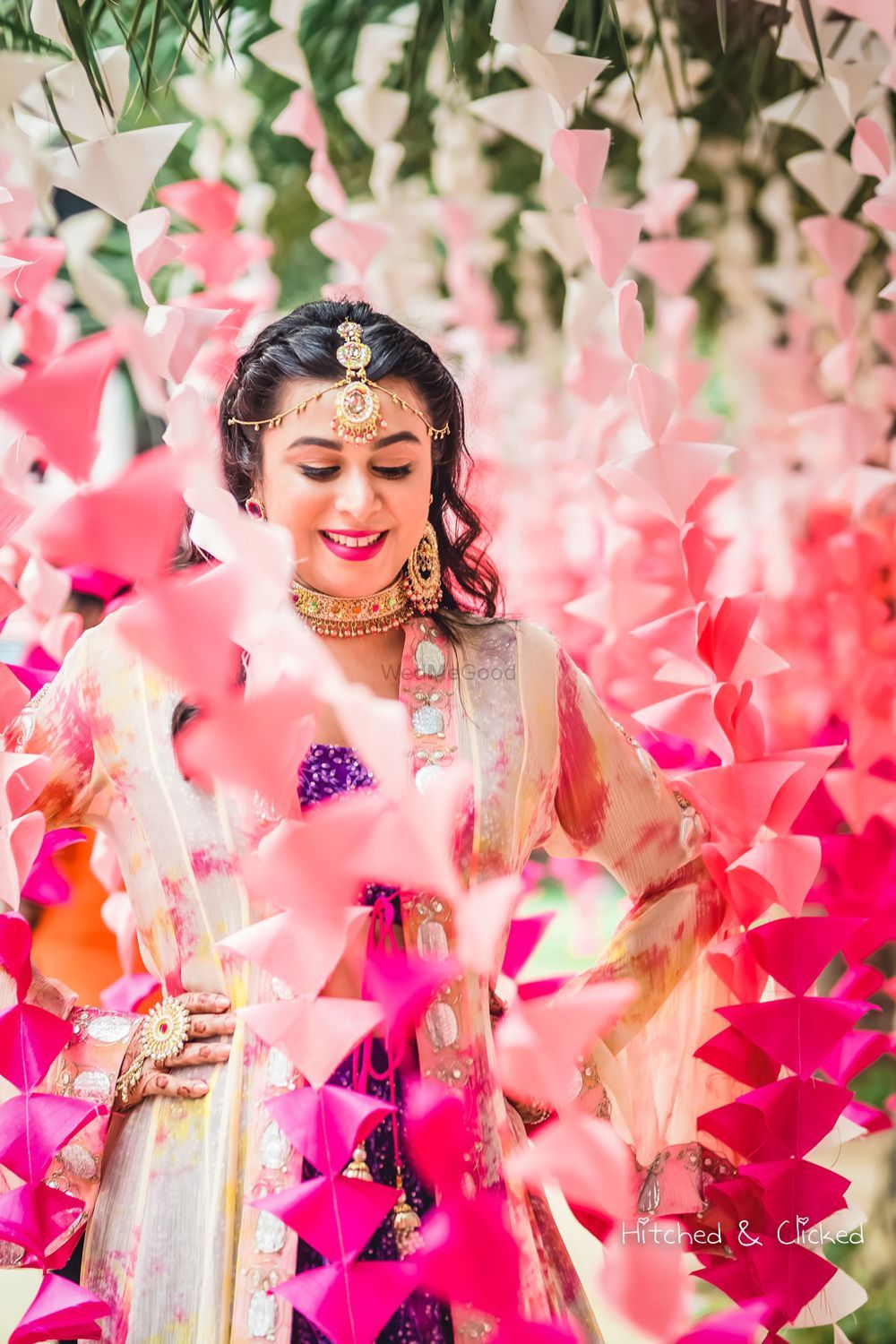 Decor by Abhinav Bhagat ; Photography by Hitched and Clicked
Looking for a quick fix to instantly make your mehendi decor look like worth a million bucks? We suggest suspended paper flower decor!
Origami Wall With Pinwheels In The Shape Of Flowers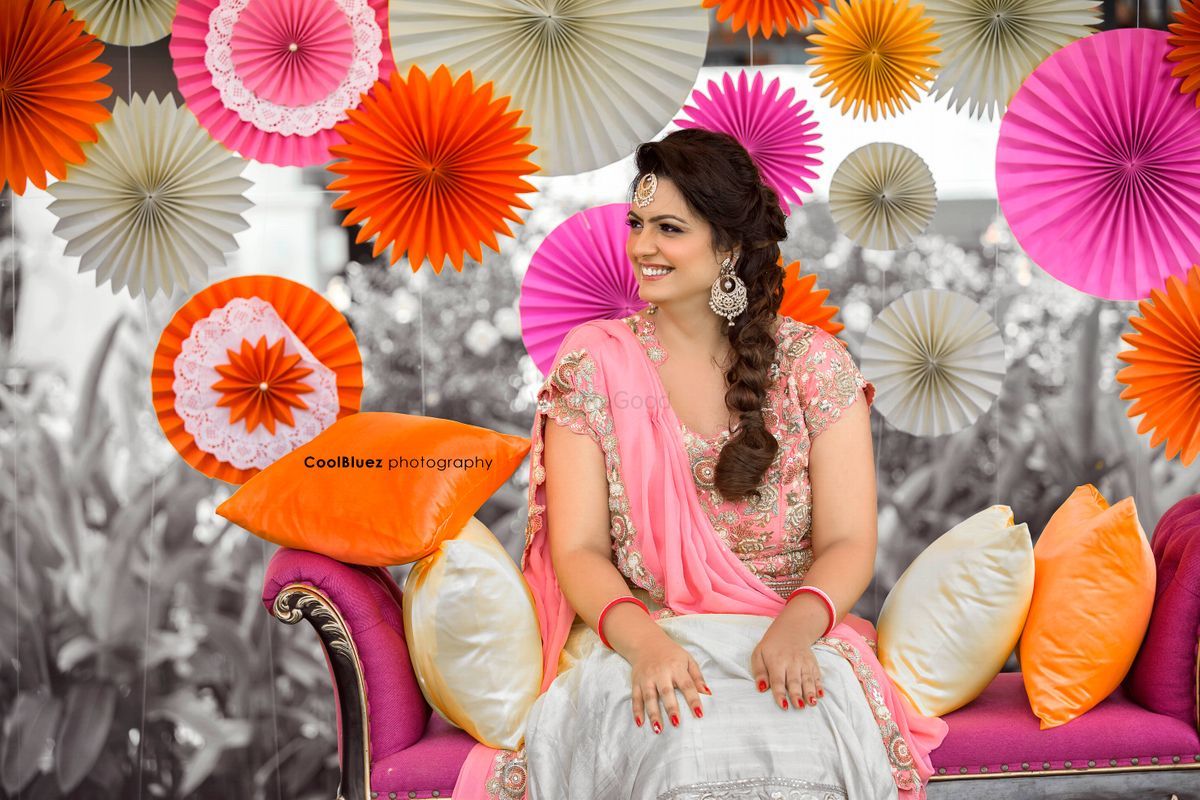 Photography by CoolBluez Photography★ 4.8
Brides, never be afraid to experiment with trends, especially if it is something that you personally like! This bride experimented with a wall made of suspected paper pinwheels, cut in the shape of big flowers and decorated with lace. And we think the arrangement played out just right!
Bud-Shaped Paper Hangings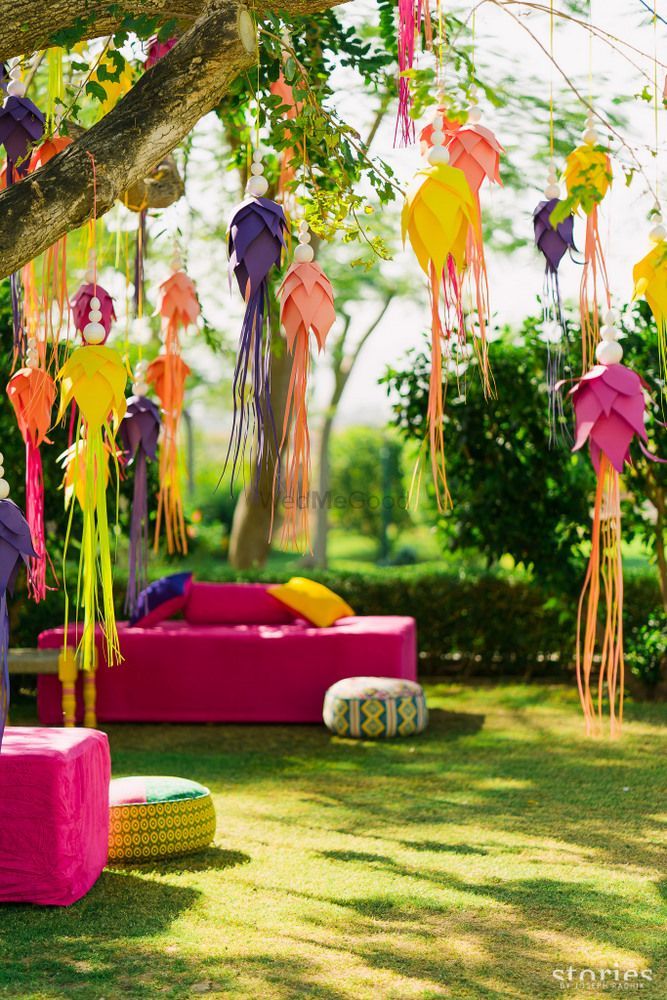 Decor by Cineyug, Photography by Stories By Joseph Radhik
Paper hangings in the shape of a flower bud? That's new but totally worth a try for your sangeet or mehendi functions! Hang them from the ceiling or from a tree for a day function and let them sway against the wind for a filmy effect!
Animal-Shaped Paper Decor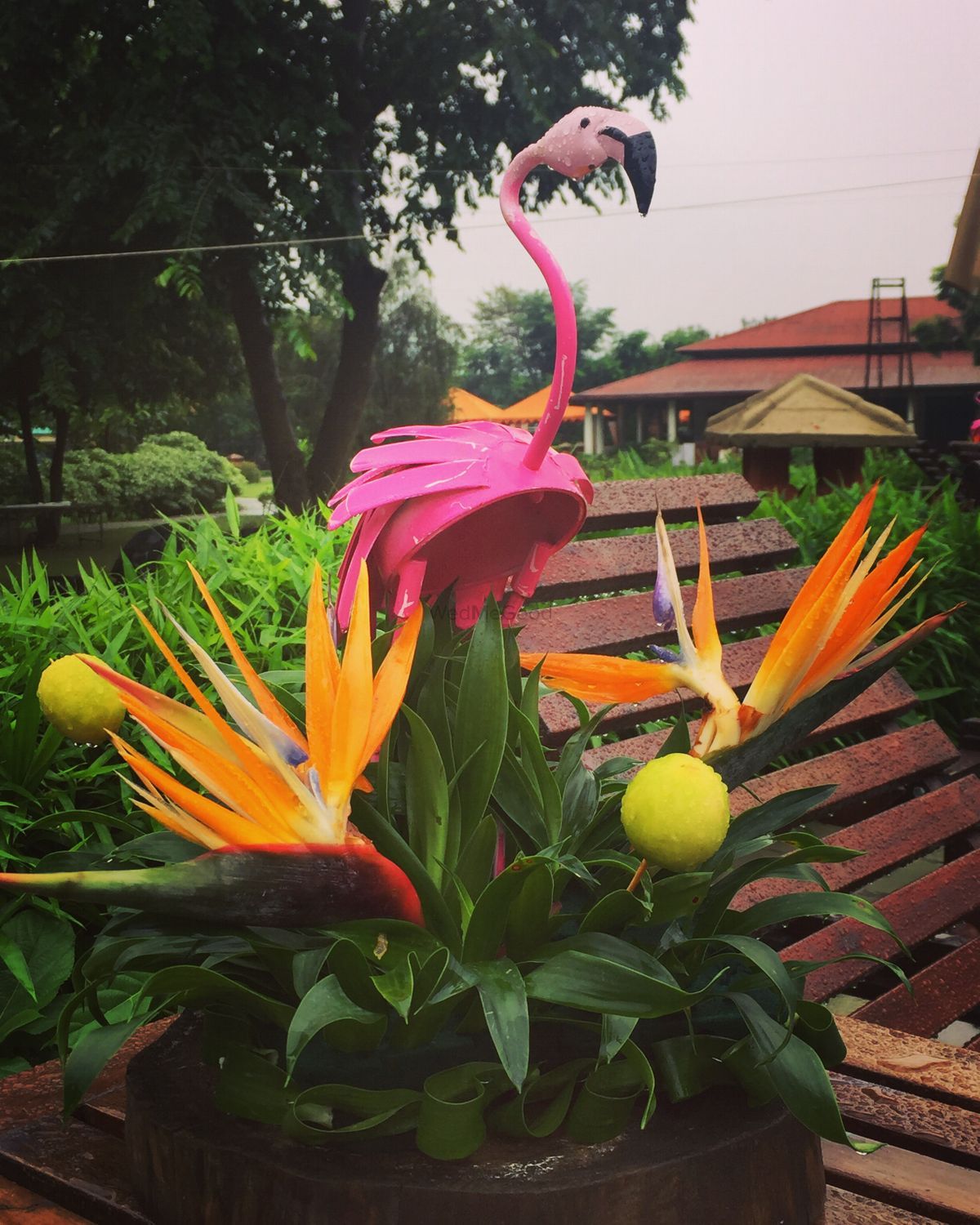 Wedding planned by The Wedding Planning Company★ 5
With all those paper flowers, how about we experiment a bit and include origami animals too? They're a fresh change from all the regular decorations and do we really have to tell you how eye-catchy they are! These origami birds can lend a fresh change to your pre-wedding functions and totally set the mood for your celebration. What say?
The Big Fat Photo-Op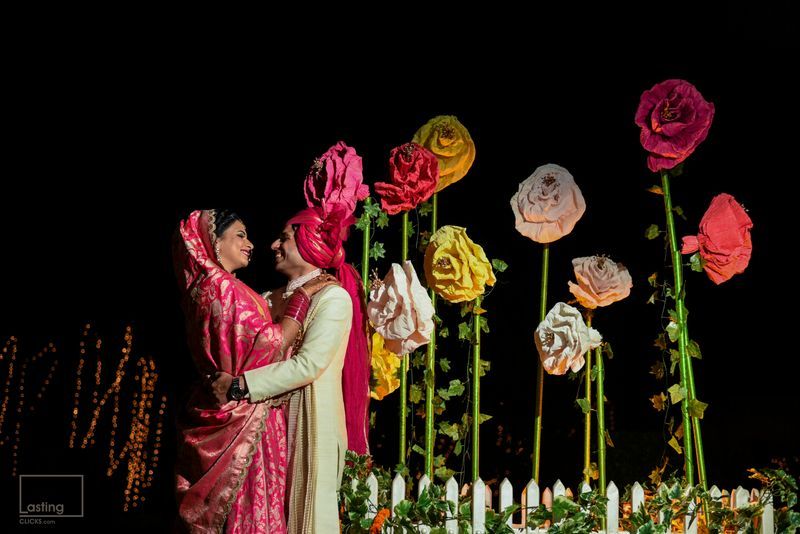 These big florals made for a great backdrop - a great photo booth!