Amazon Account + Enthu Family = Sweetest Lockdown Engagement
BY Sakshi | 08 Jul, 2020 | 5646 views | 3 min read
There are quite a few lockdown weddings which are happening these days, and each one of them has something special or the other. This engagement happens to be extra sweet, with the sister of the groom, Shivani, taking matters into her own hands and DIYing a special setting in their basement for her brother Abhinav's lockdown engagement his sweetheart Sunakshi. And to top it all, she made a very sweet video to show how it was done too- they sourced almost everything from Amazon Prime! Take a look!
 

 

View this post on Instagram

 
Super sweet, right? And here are all the deets about their adorable lockdown engagement, right from the groom's sister.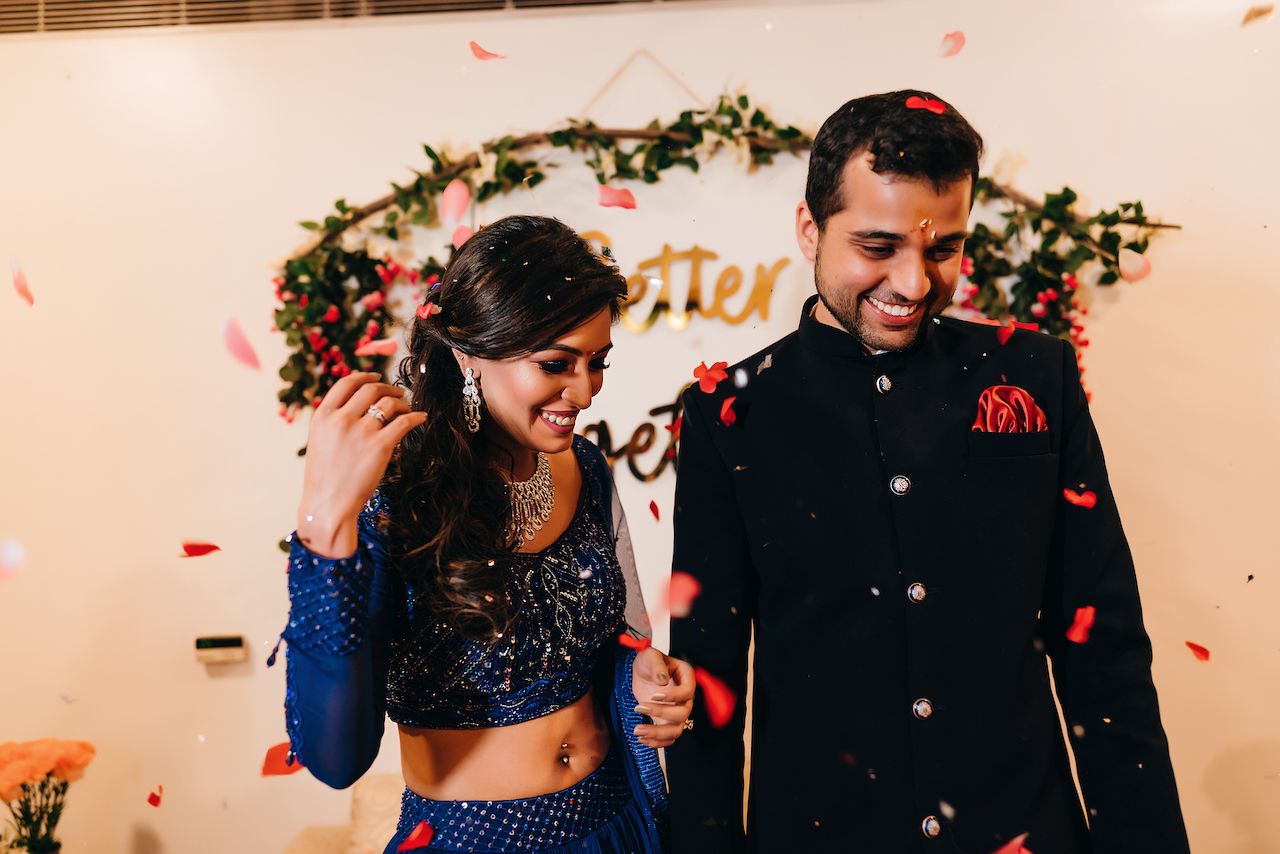 The Couple
Abhinav met Sunakshi at a friend's party. They started meeting each other frequently after that introduction. Their dating period was filled with lots of dinners, parties and trips. On such a trip to Norway in July 2019, in a quaint village overlooking a fjord, Abhinav surprised Sunakshi with a promise ring.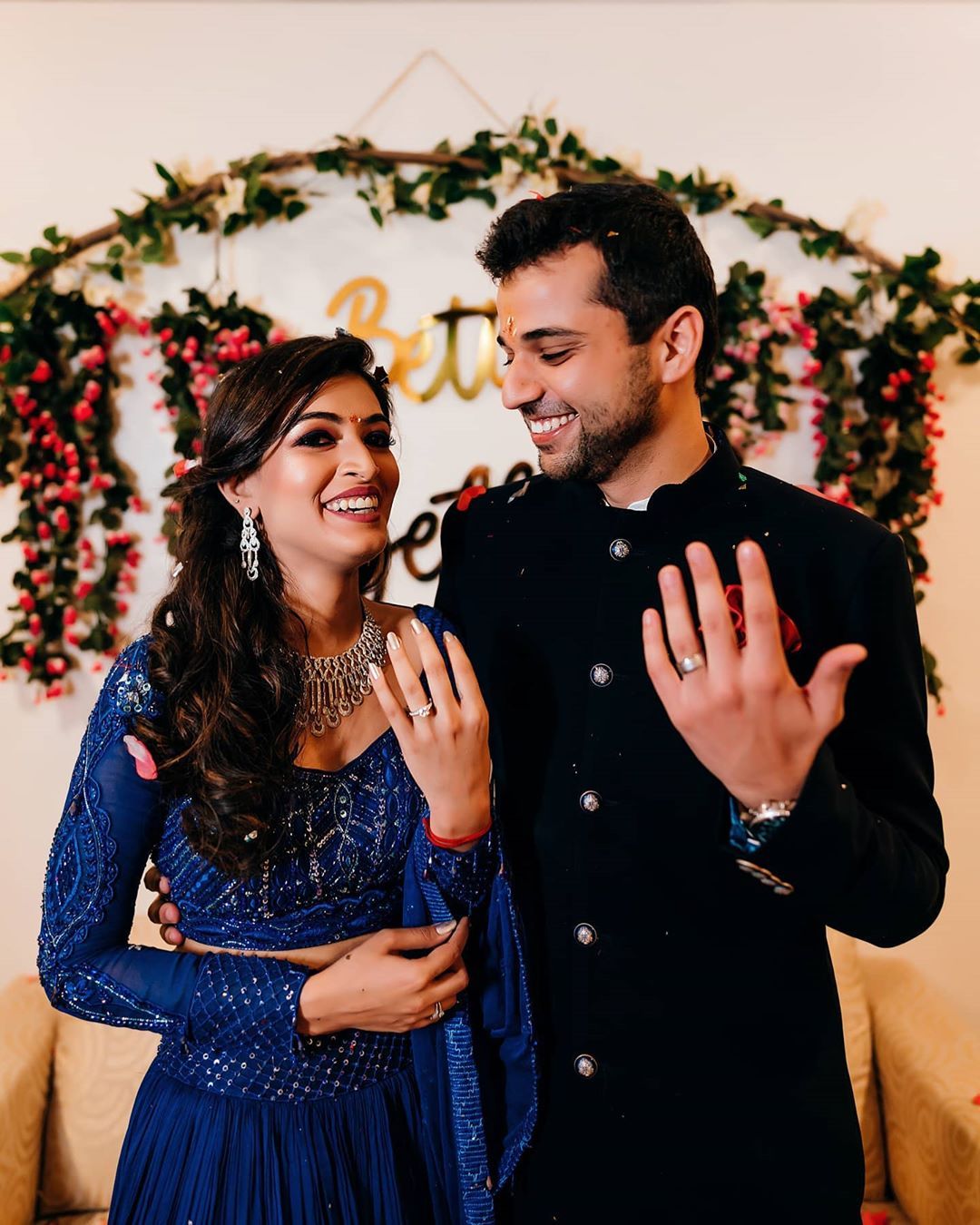 The 'Planned' Wedding
After promising to each other, it was time to get the families onboard. The families met and decided to celebrate the union with a grand, 3 day wedding celebration in April 2020 with 600+ guests ! All arrangements of food, decor, venue, clothes vendors were in place by March , and then coronavirus completely ruined those plans.
The Lockdown Engagement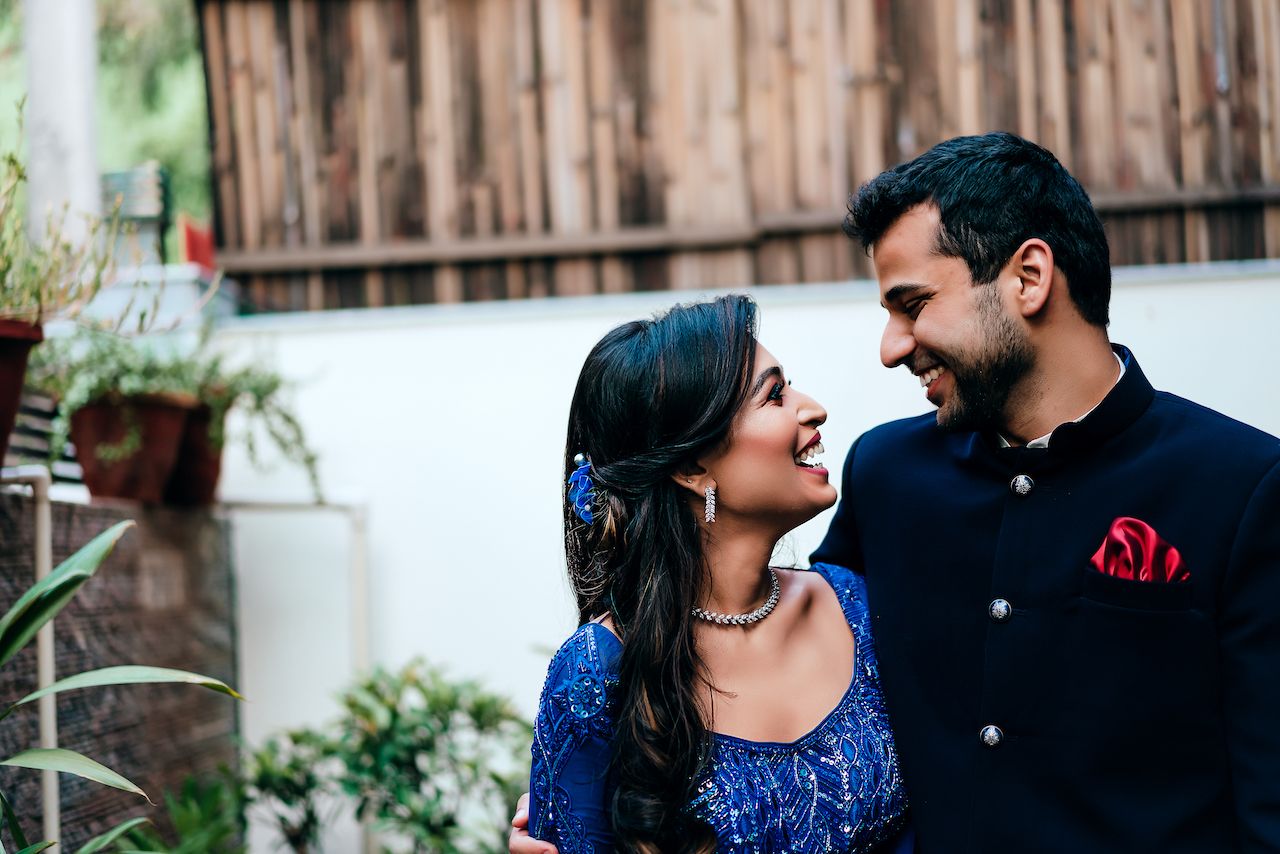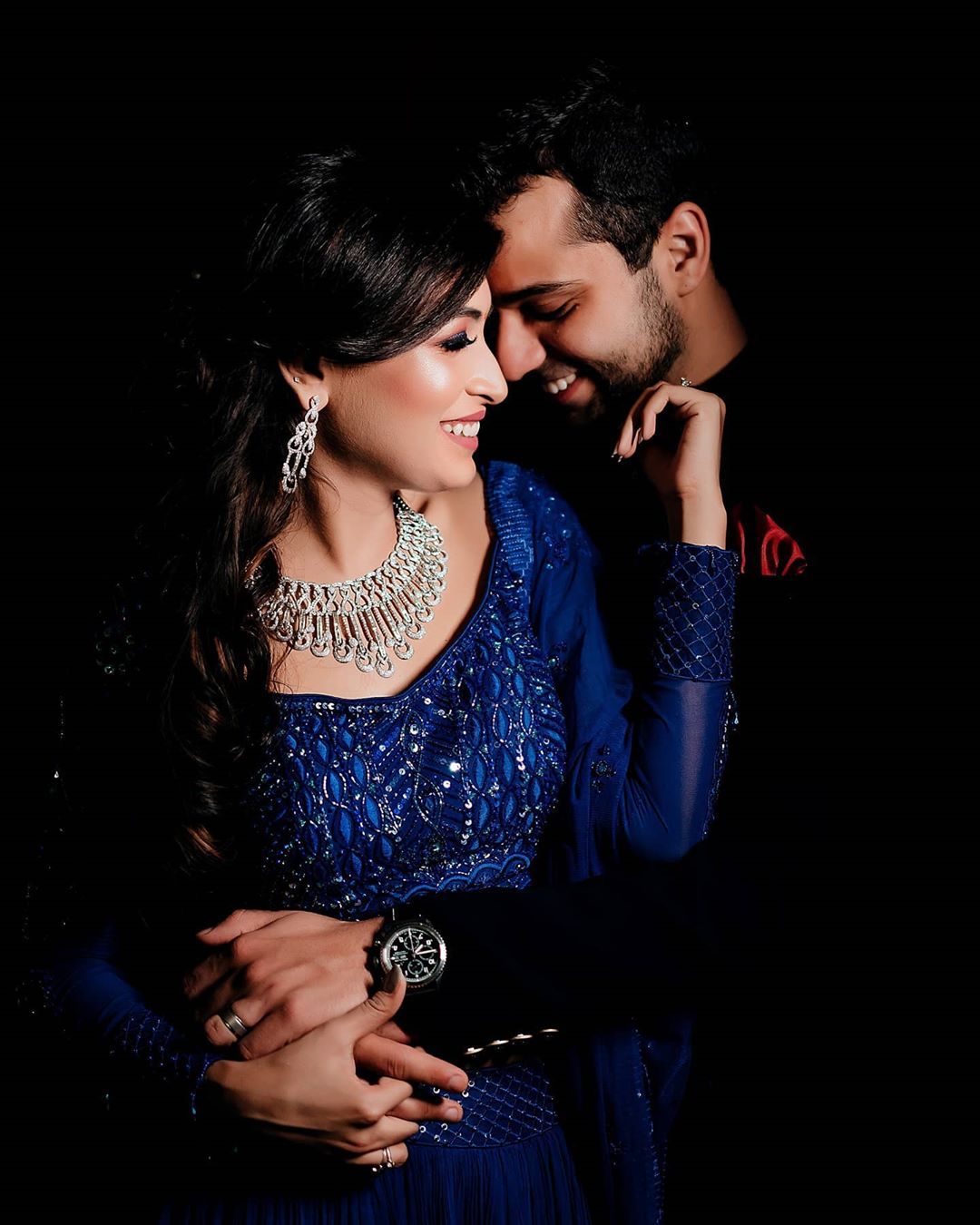 With no signs of the situation improving anytime soon, the couple and the families decided it was best they get married, even if in an intimate wedding and start their life together as a couple. Both the families felt that even if the gathering was small - the essence of a wedding shouldn't be lost. Everyone got together to make sure we keep the merriment alive while following all traditions and rituals, even if it wasn't on a large scale.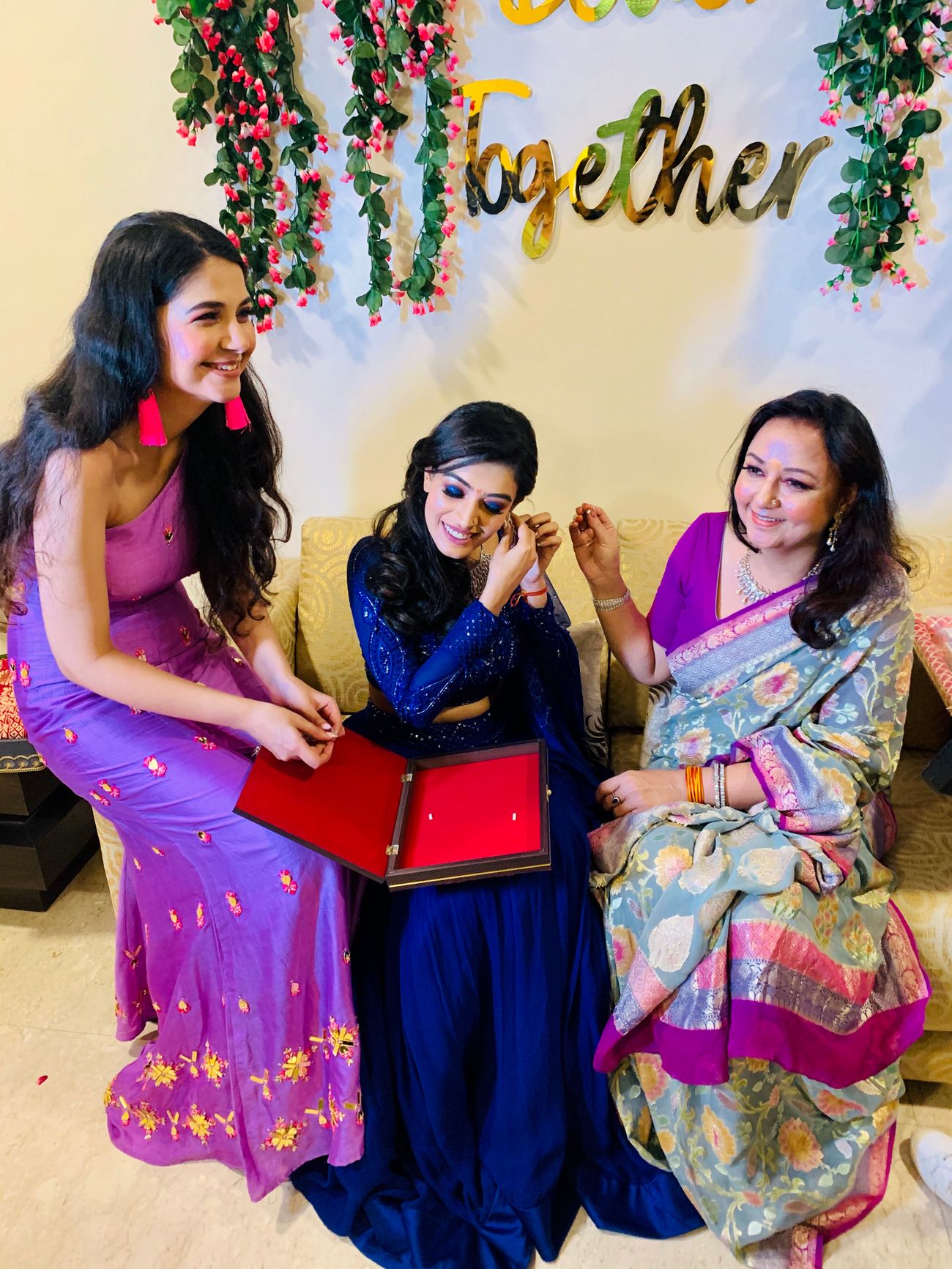 With only 20 days to go, we all started planning the wedding. Amidst all the confusion and things constantly getting cancelled, we finally decided to do the engagement at home. As any sister would have, I always had big dreams and a list of things that I wanted to do at my brother's wedding. So I thought to take matters in my own hands, and try to make things special. All of the items used were from amazon and we danced merrily to self mixed cocktails!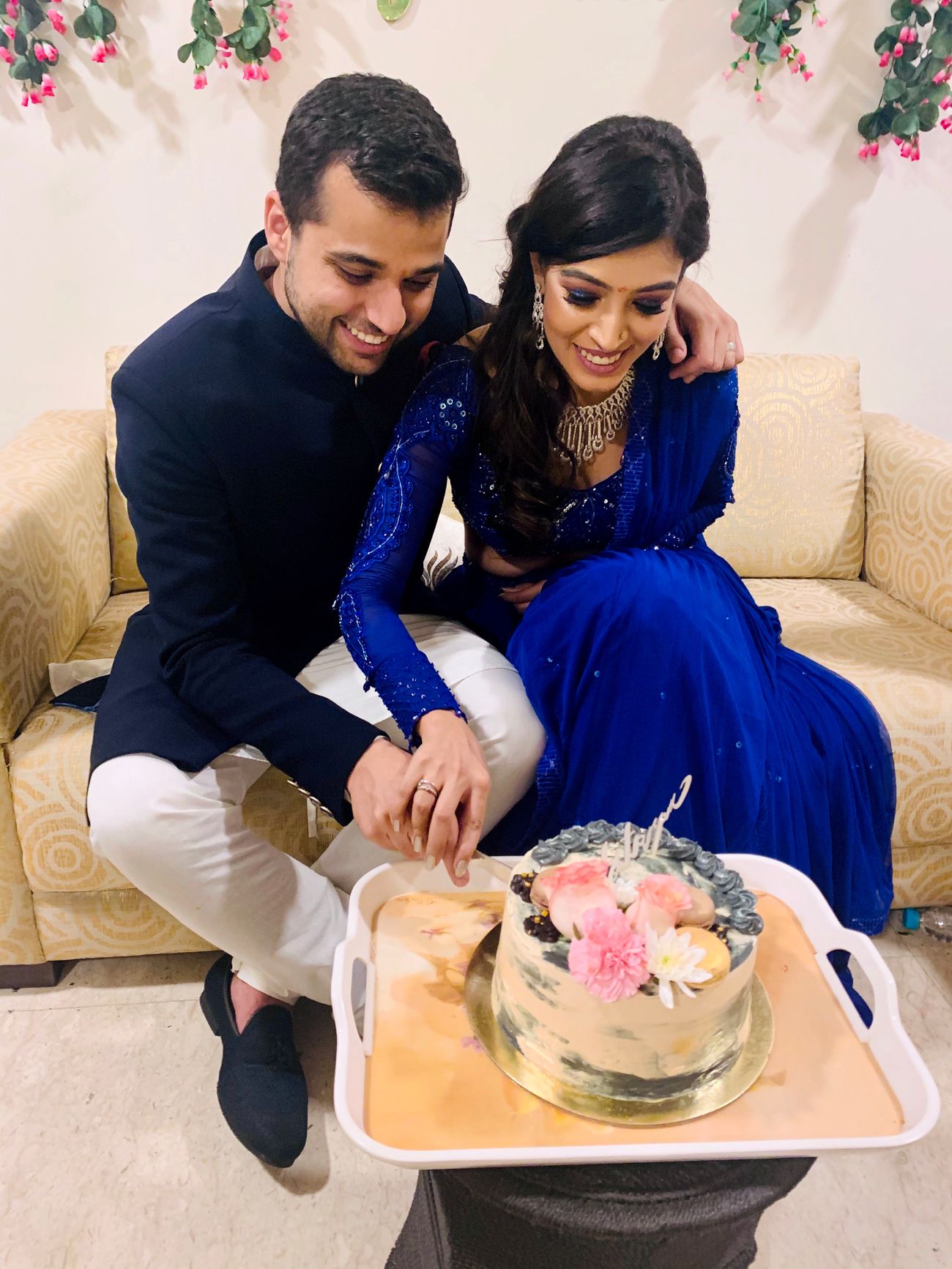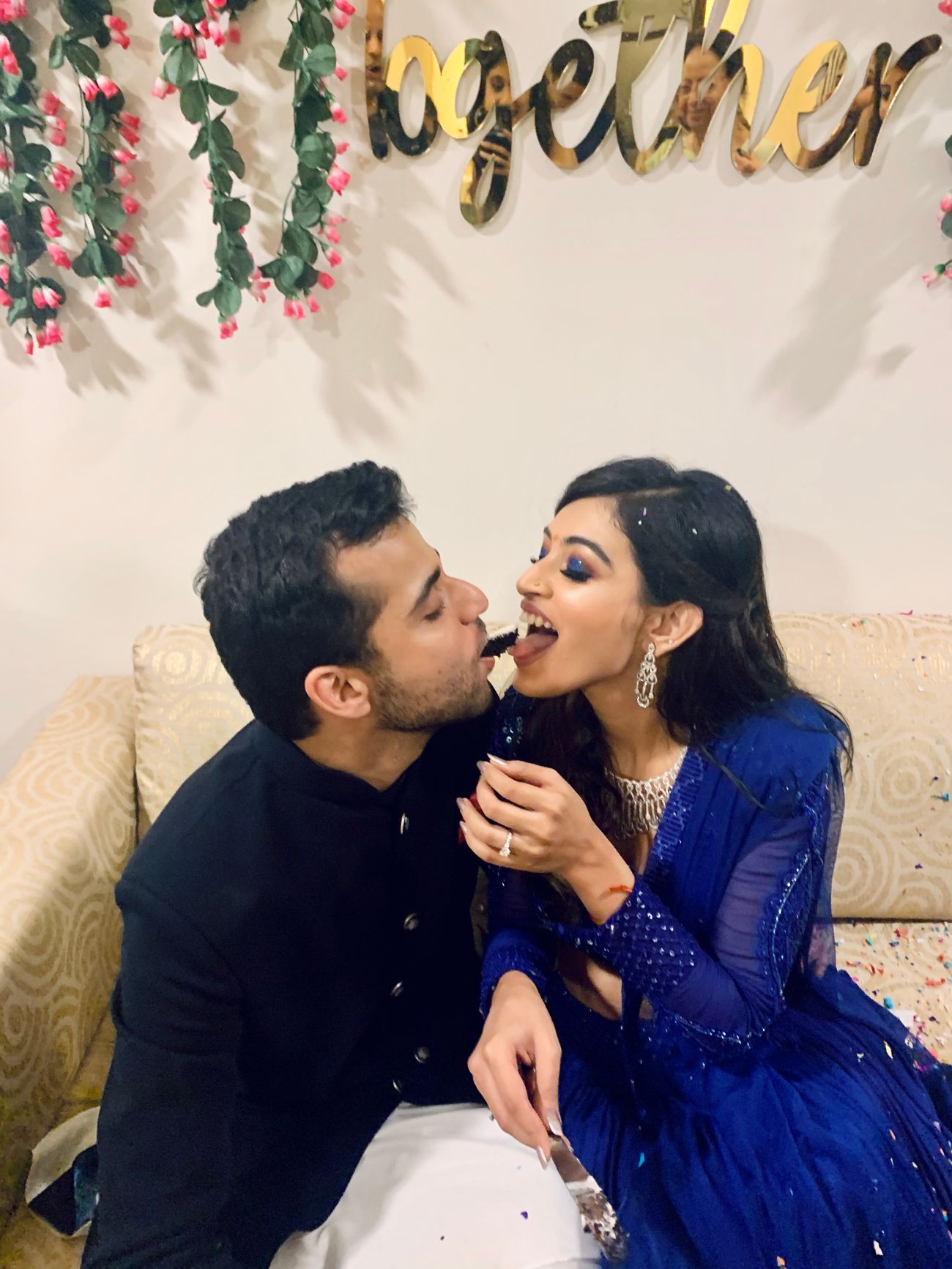 The couple went on to have a wedding too, in mid- June with just 25 people.
Photos via DelhiVelvet - By Divishth Kakkar★ 4.4 ; Bridal Outfit: Ethmo