An Intimate Destination Wedding With Oodles of Fun & Awesomeness!
BY Garvita | 20 Jul, 2019 | 6382 views | 5 min read
It all started during the college days, when this couple tried to hook each other up with their friends, but destiny had something else planned for them! Eventually they ended up falling in love with each other! Intriguing, isn't it? From planning a beach destination wedding over whatsapp to incorporating cross culture elements to make it even more special, the bride, Jagruti, gave us so many reasons to bookmark it right away! While this wasn't enough, the dreamy wedding pictures by The Wedding Story forced us to zoom in and out again and again and again! Yes they're that good!! See them for yourself to believe us.
Meet Jagruti And Tushar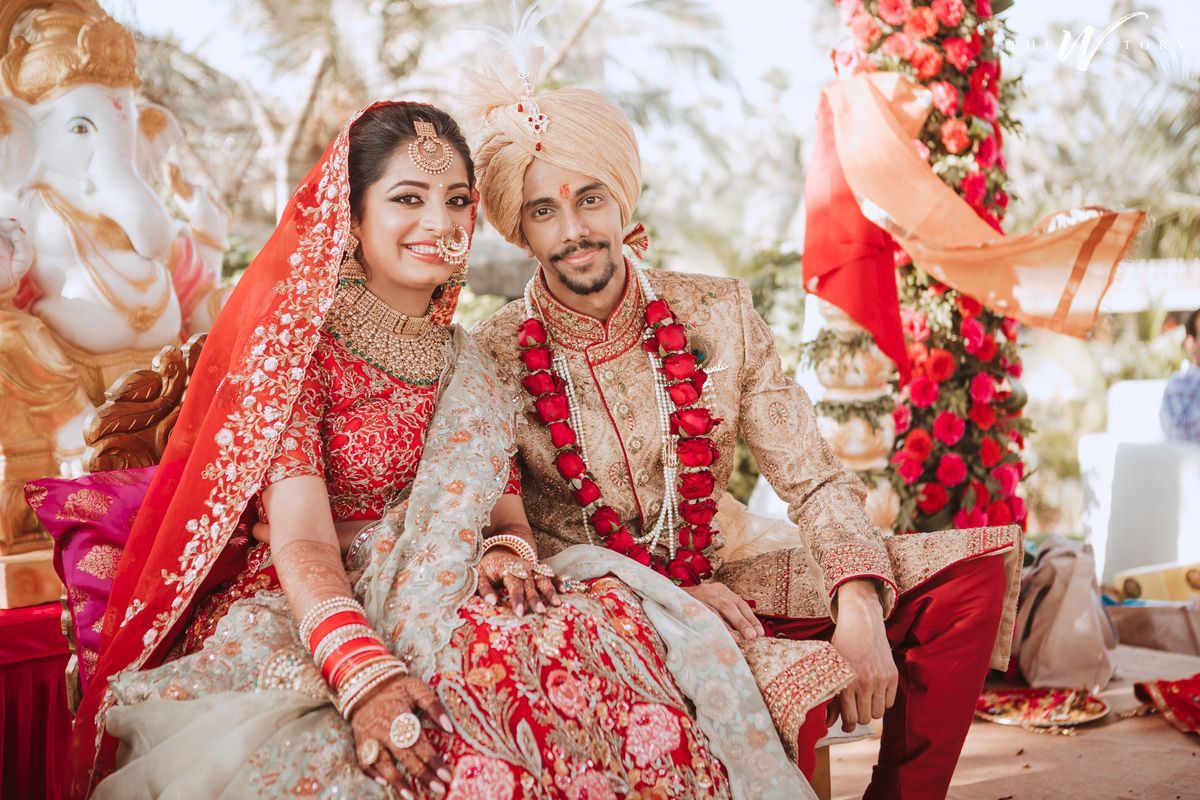 Jagruti shared her heart out, when we asked her about their story, "Tushar and I met nine years ago as classmates during our engineering undergrad in Mumbai - It all started with him approaching me for my number in our first year, to help a classmate, who apparently liked me but wasn't sure of approaching me! :P In the next few weeks, Tushar and I started talking more often, getting to know each other better. By then, my friends and I were trying to get him hooked up with someone from our class we thought he had a teeny-meeny crush on! But destiny had different plans, and though he seemed to be instrumental in getting me connected to our classmate, it din't take much for him and my friends to realize that this wasn't meant for me. The secret to having a healthy, everlasting relationship is to be absolutely honest with each other, and this is what turned the tables for us - when he became my shield, valuing the trust I had in him, choosing our friendship over the other and taking the responsibility of protecting me! And rest all is history! Here we are happy and married."
The Haldi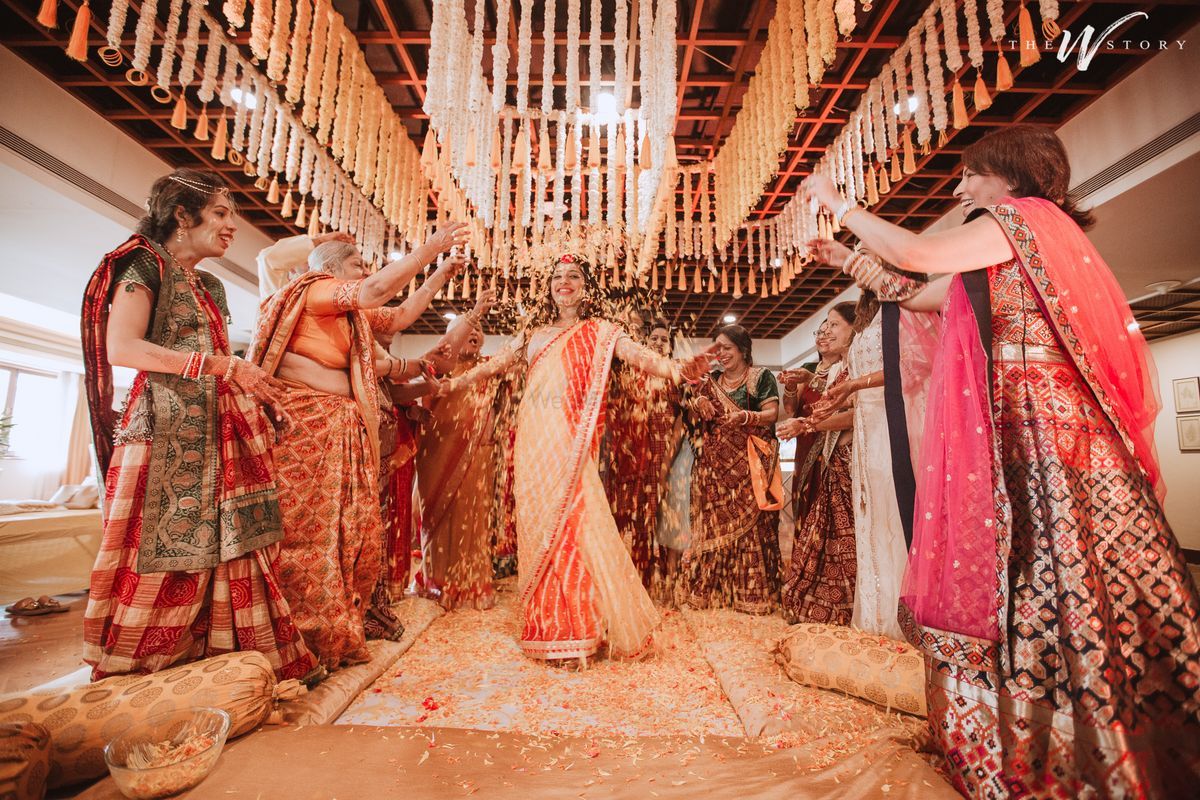 The Mehendi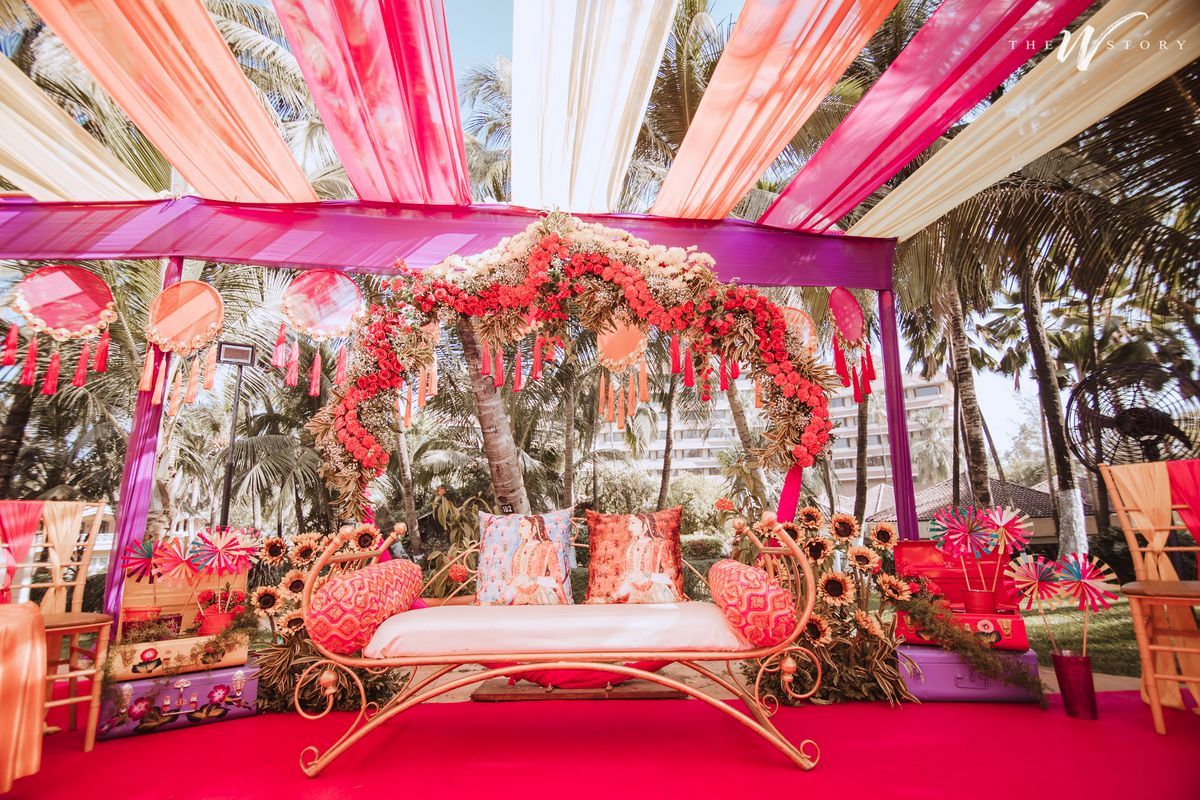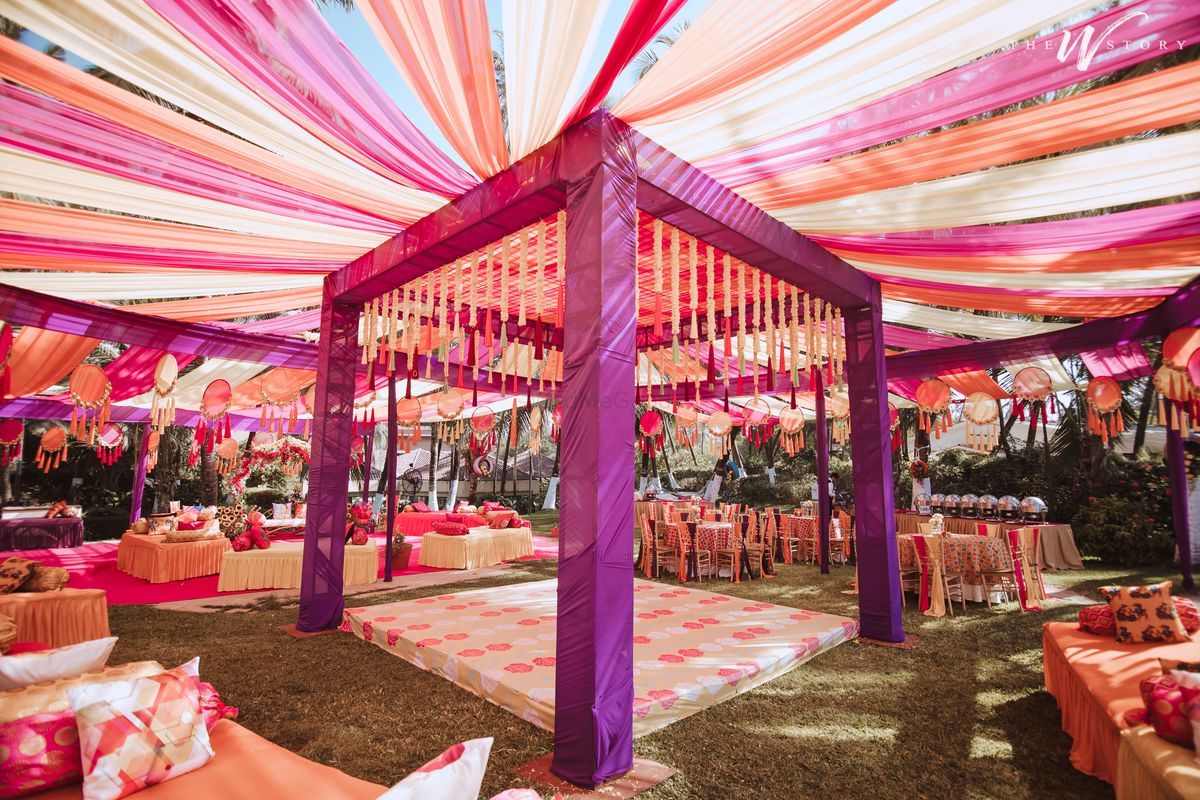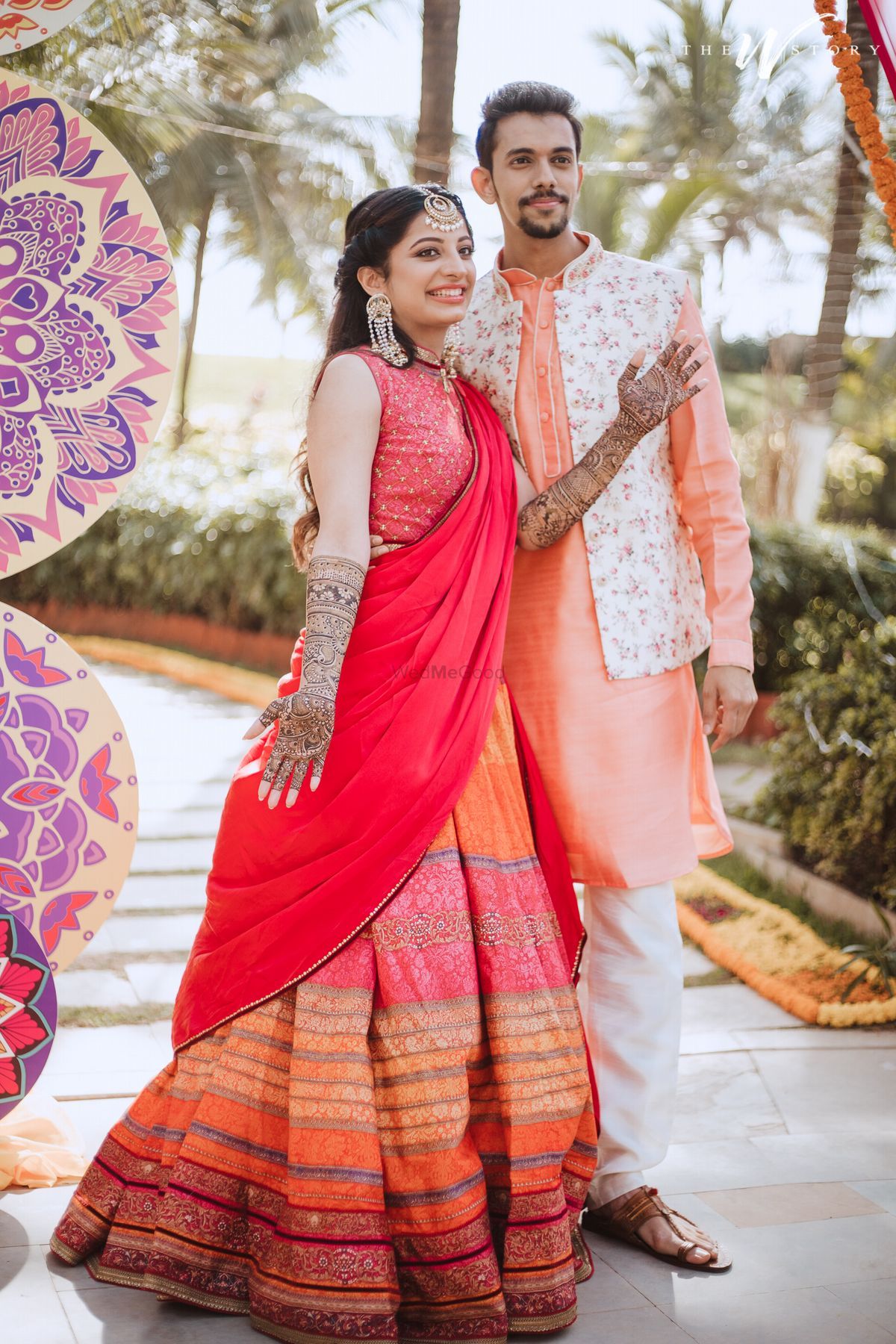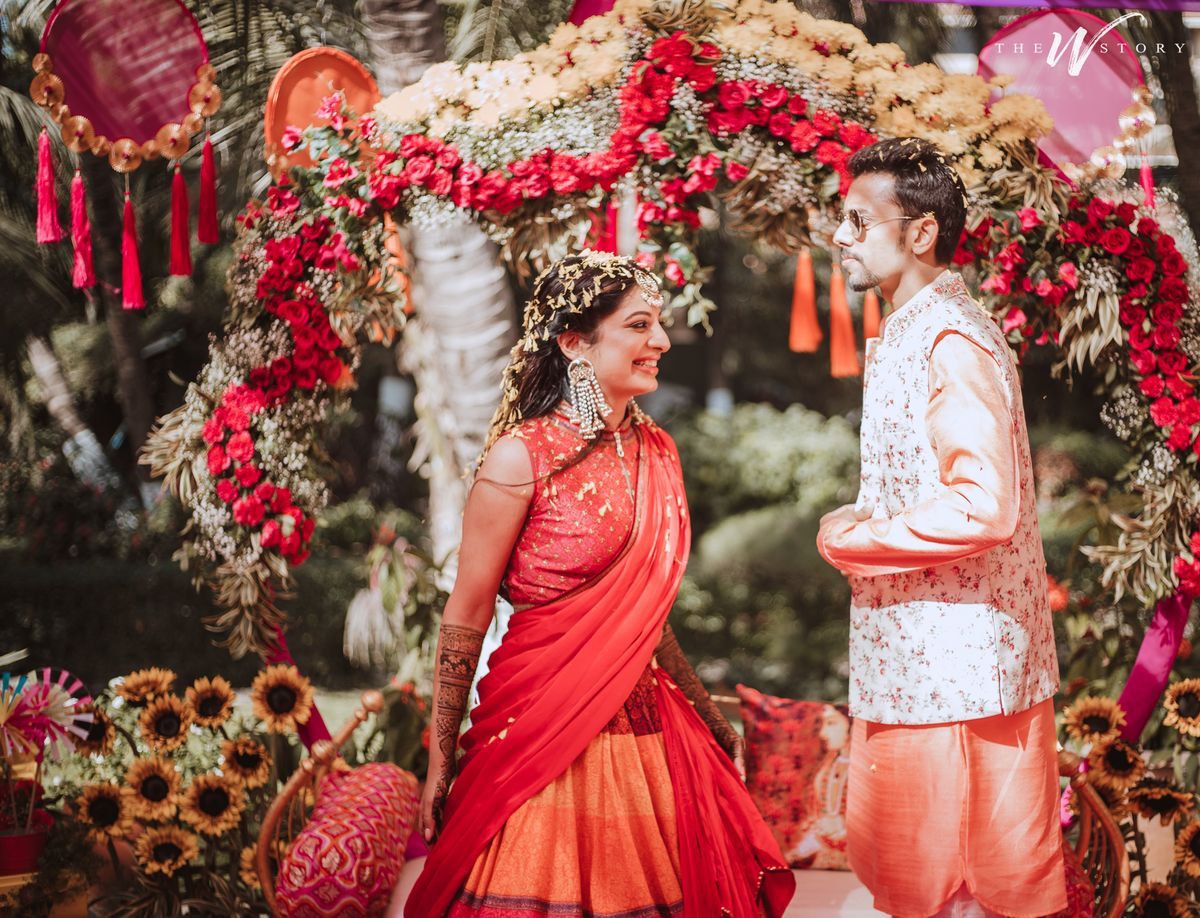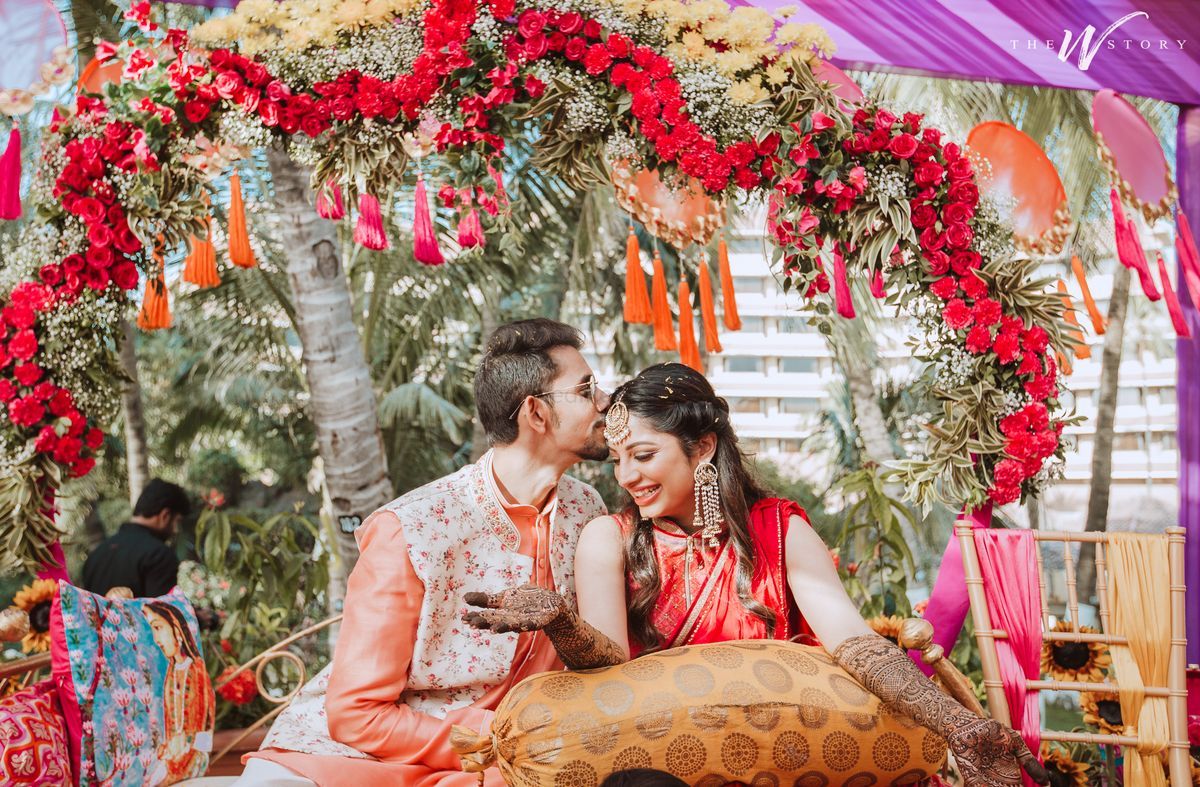 The Wedding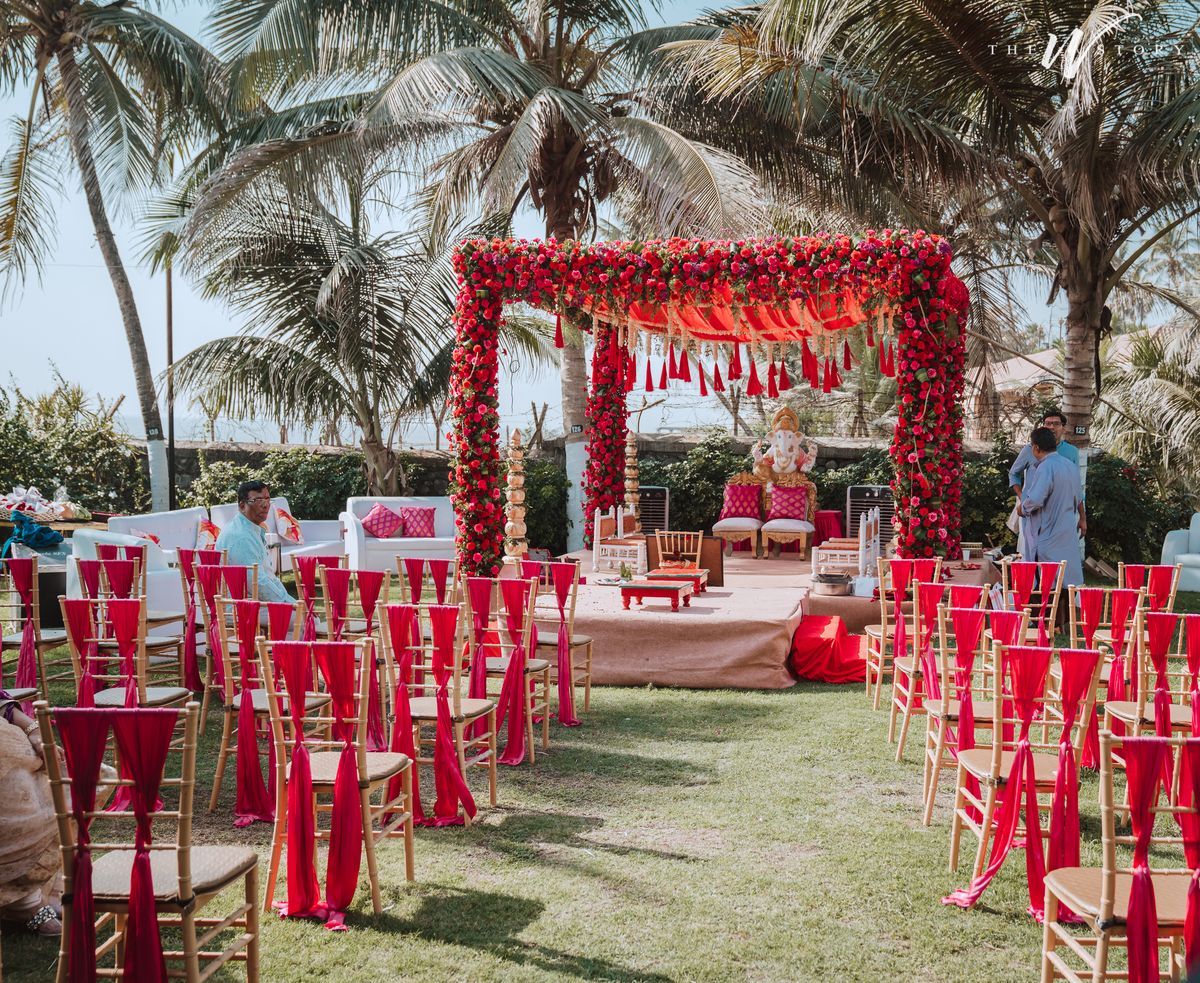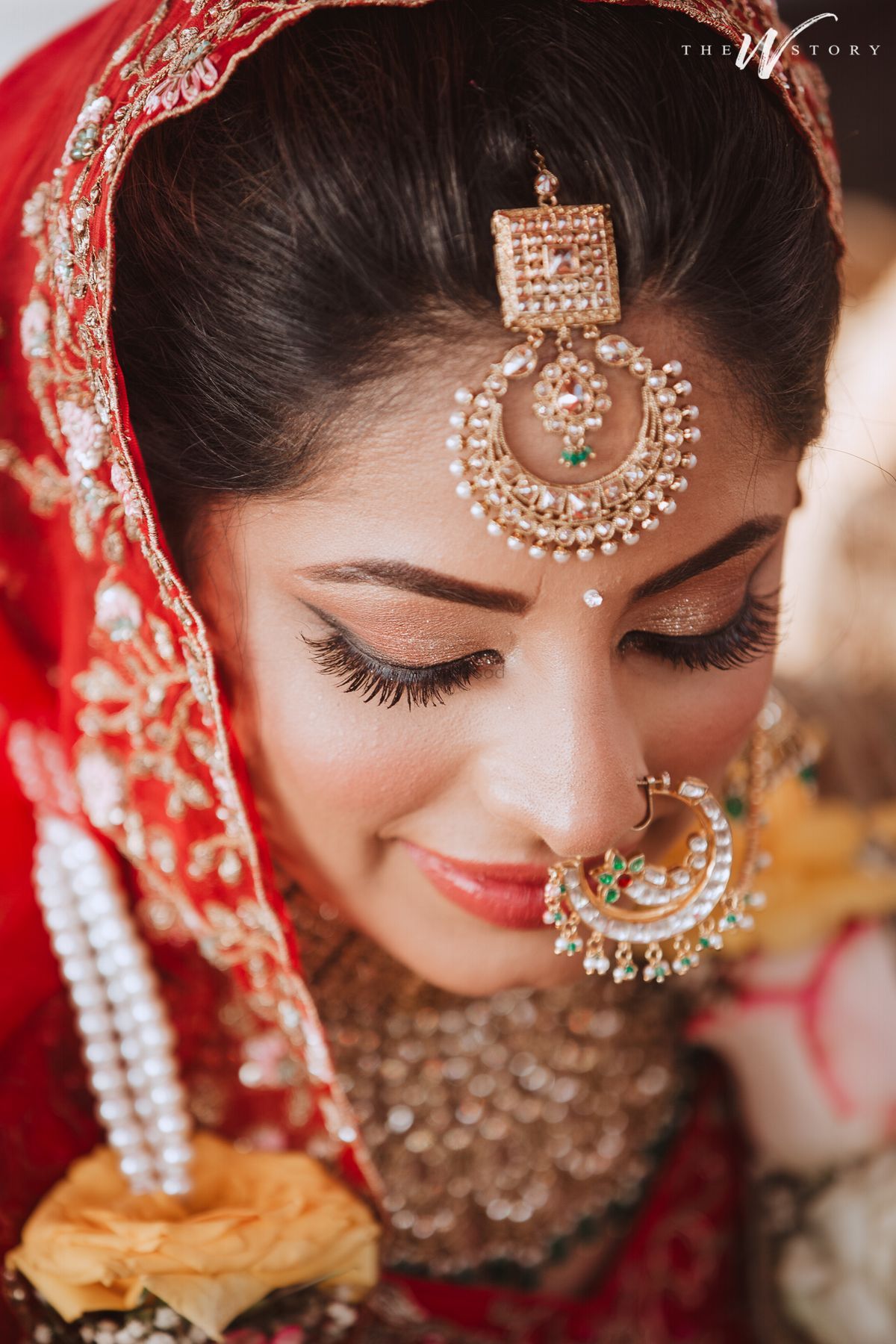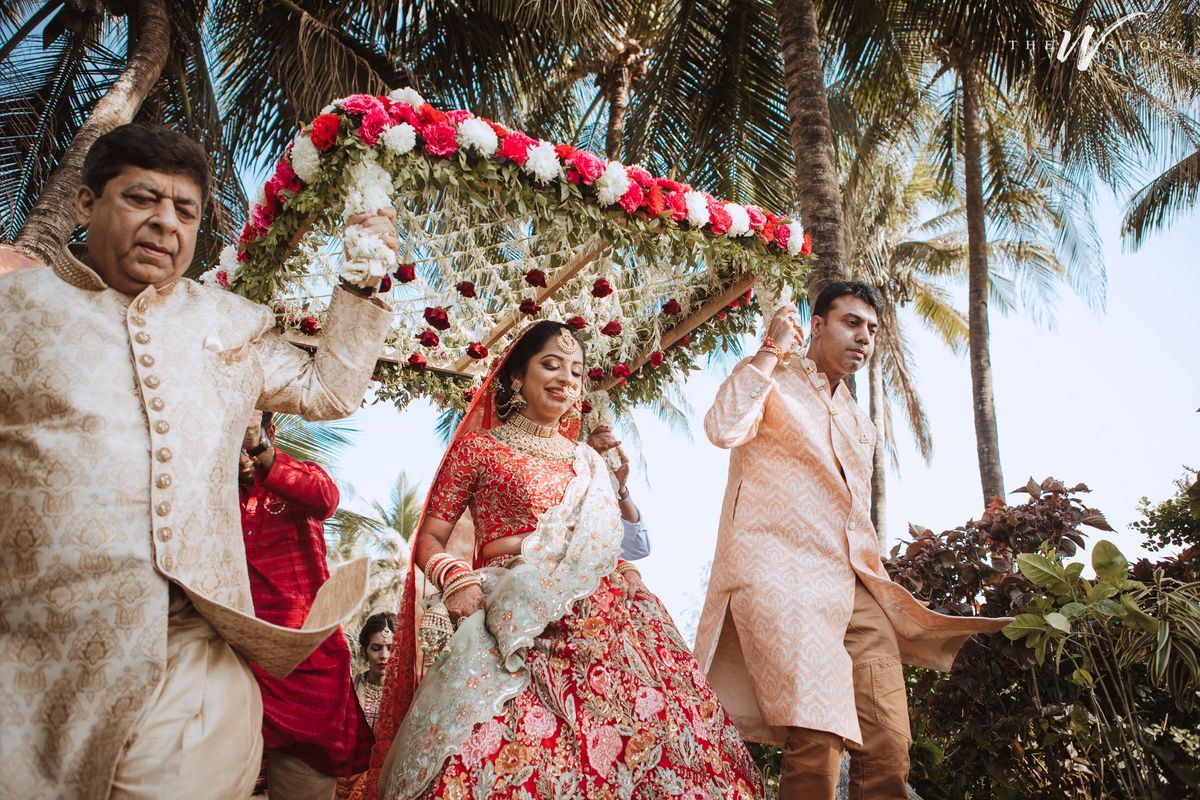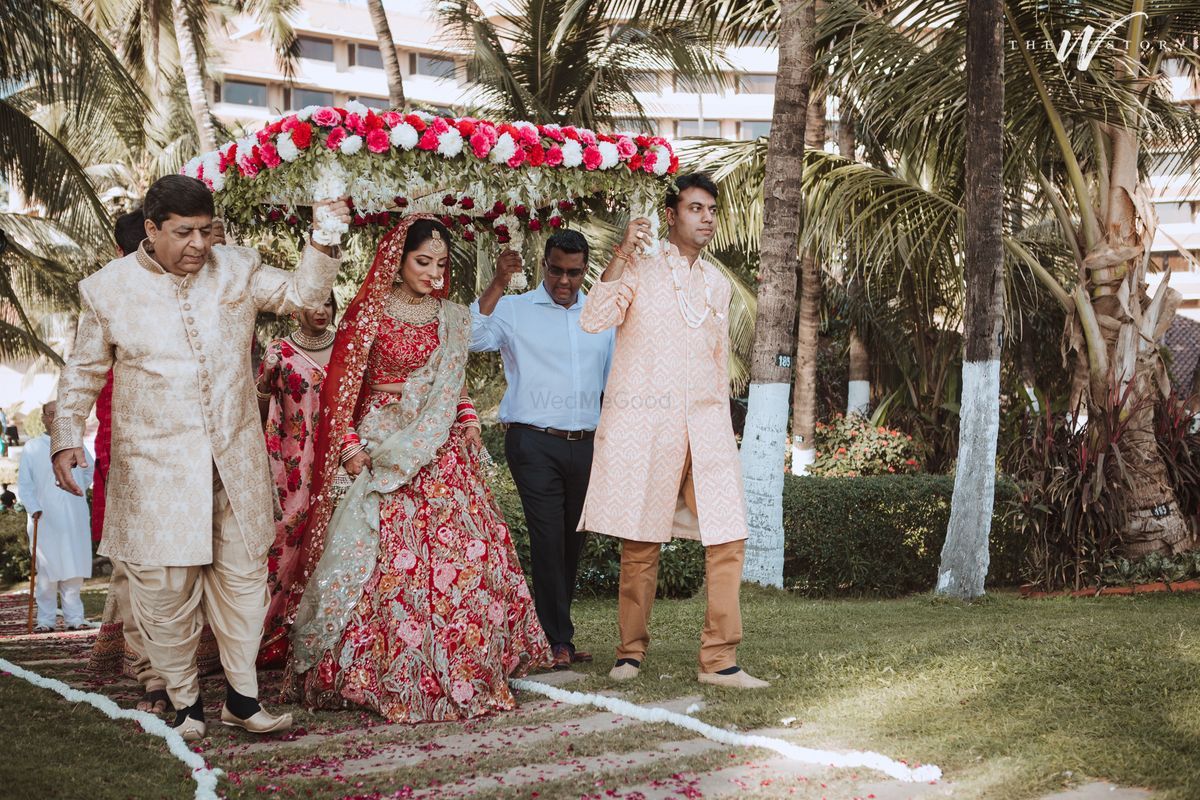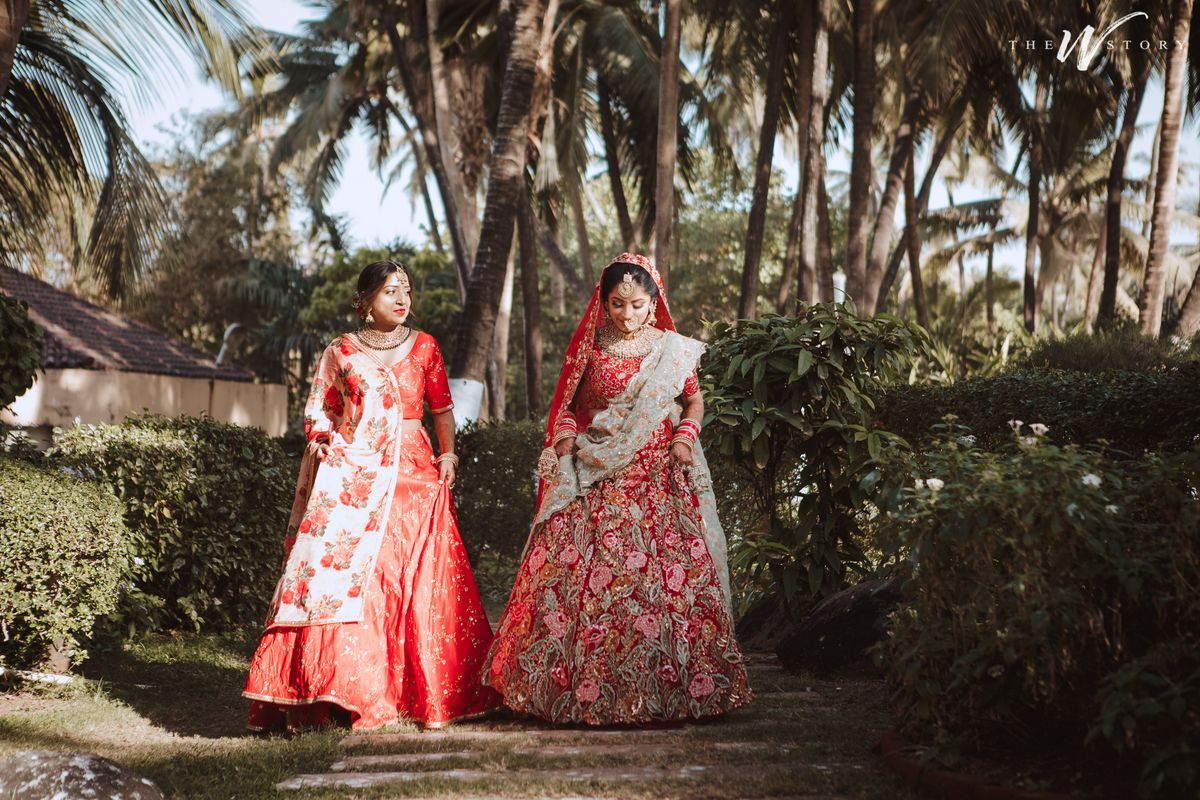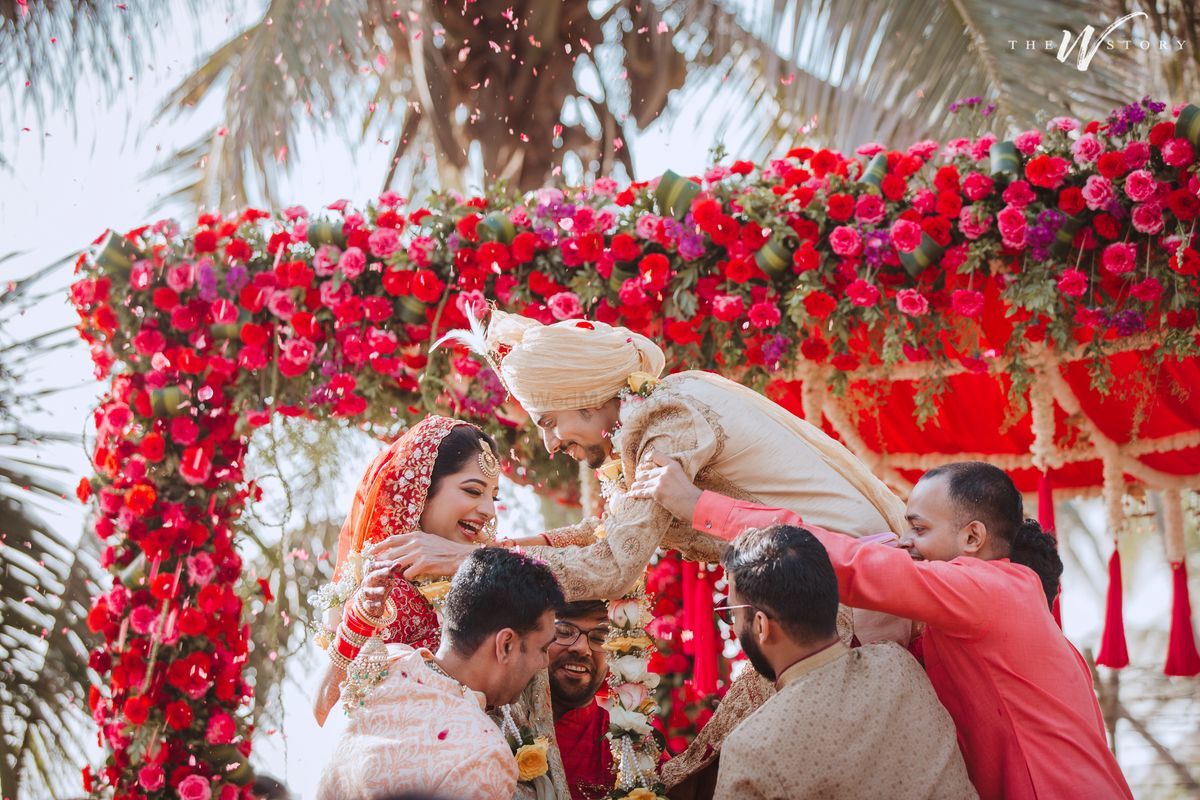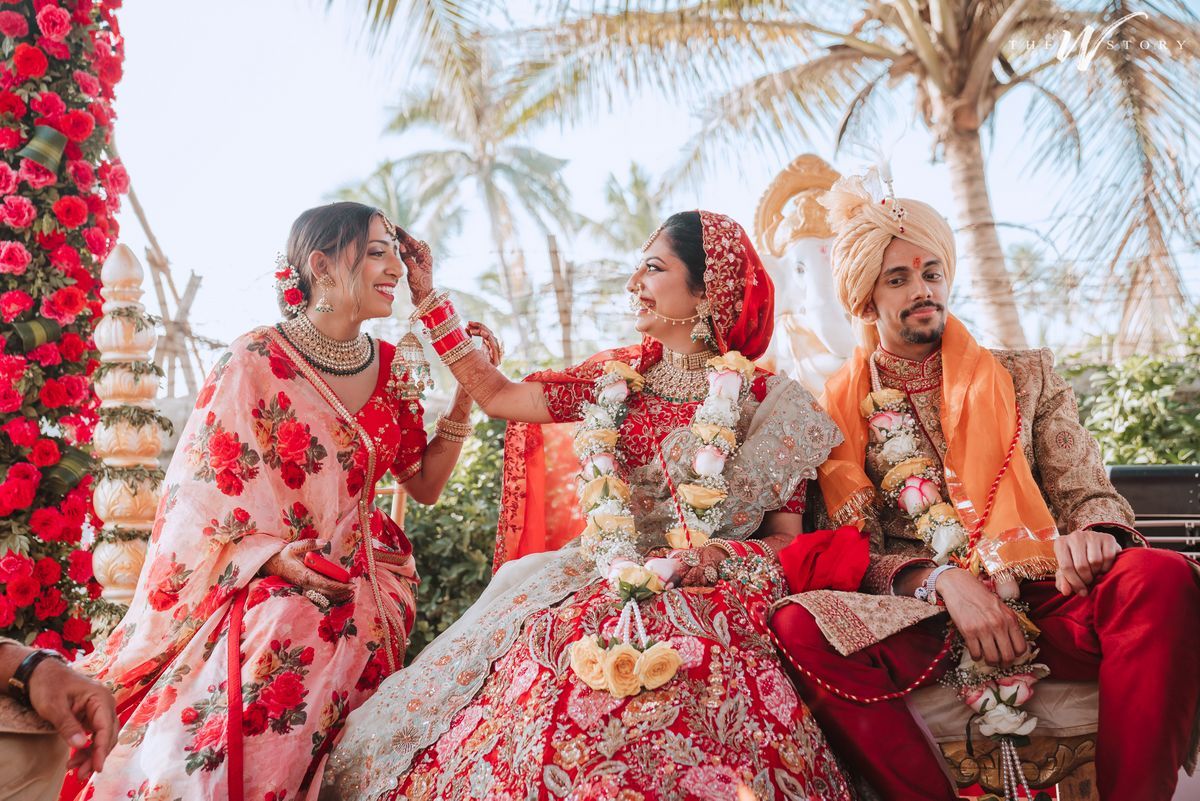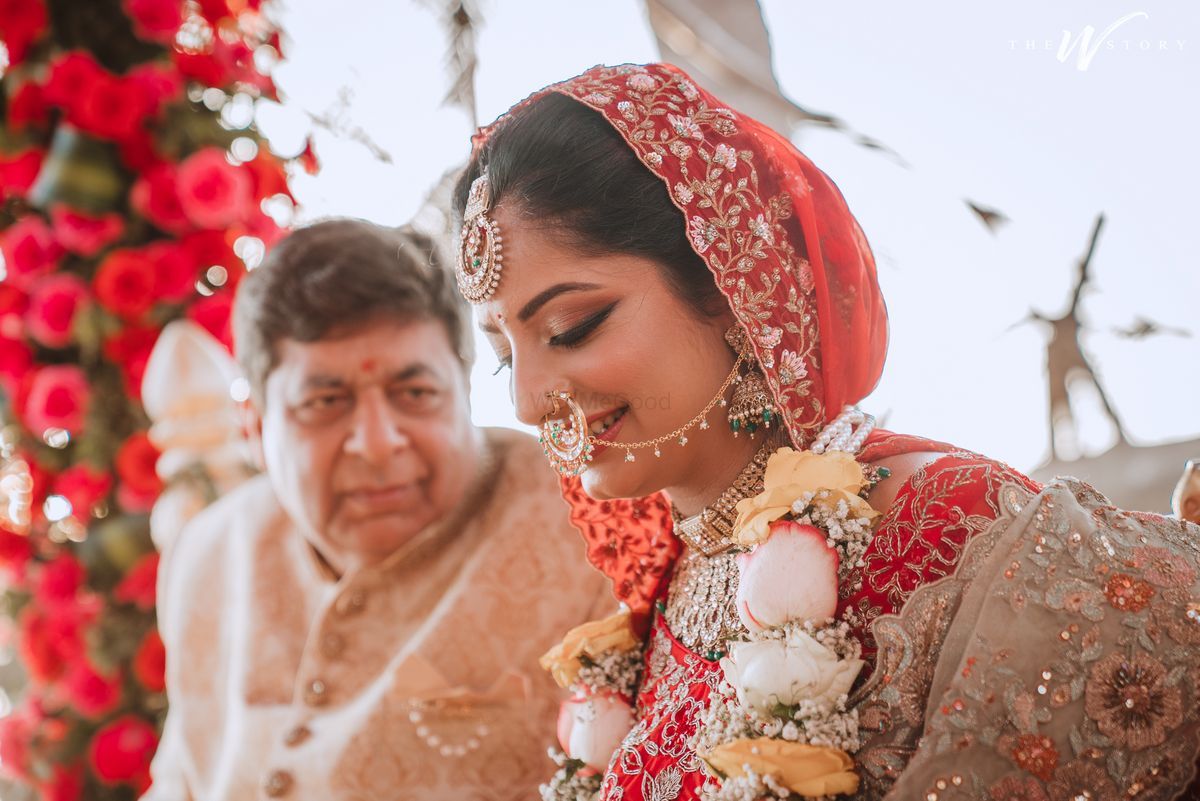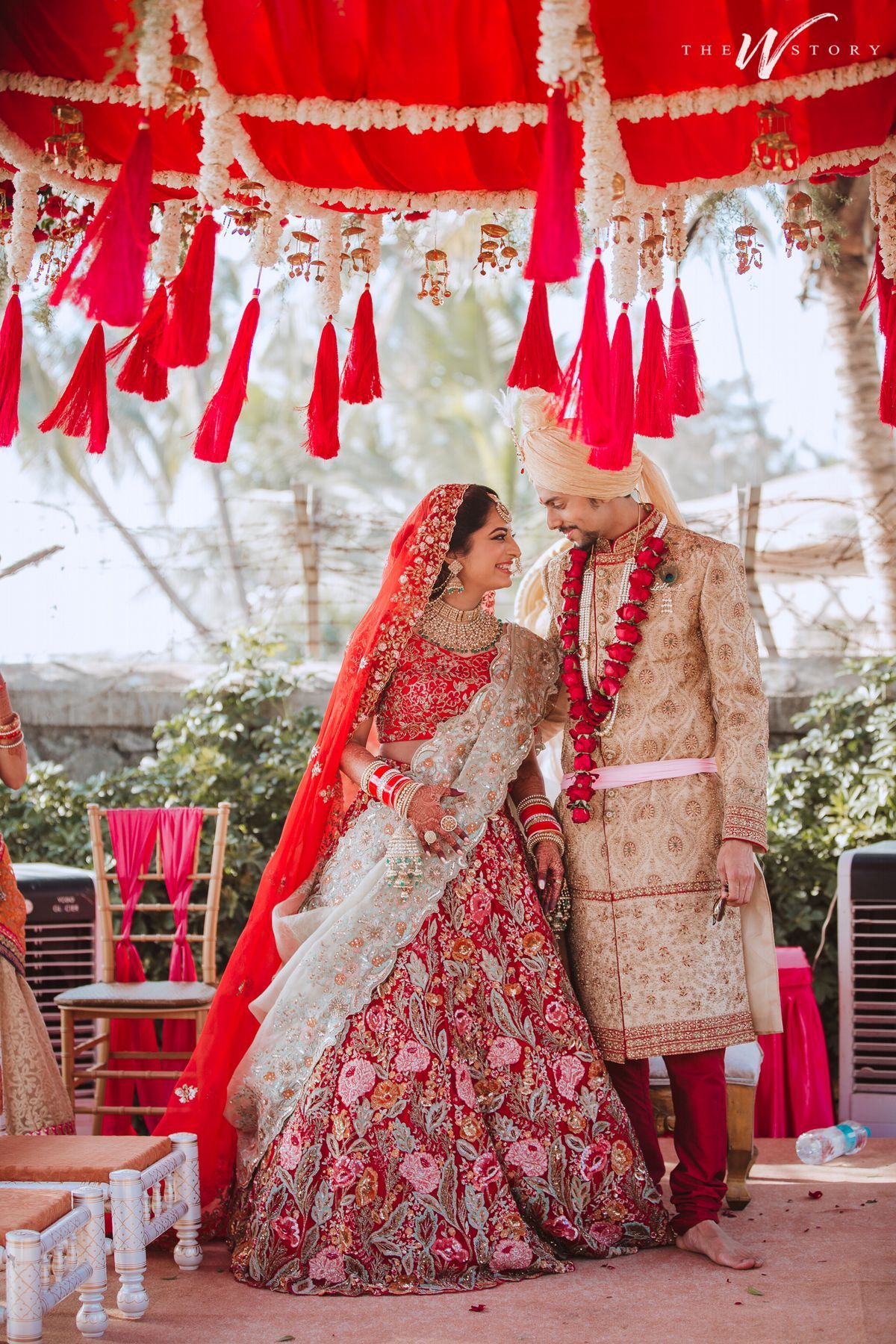 From The Bride
Our very own #TuJagMera wedding was a little fairytale come true!
Living overseas across the timezone, we spent an entire year planning the minutest of details overall calls and whatsapps, and everything was smeared with love and all hearts!
All our vendors ranging from The Wedding Story (photographers) to Big Bash Entertainment (event planners, wedding designers and decorators, who we found literally a couple months before our wedding!), from the makeup artist (Varsha Gidwani) to designers like Shyamal Bhumika, Tarun Tahiliani, all made the wedding purely magical and were hands-down the guys who made it all work best for us.
It was an intimate but fun affair with cross culture elements, with a Gujarati bride tribe and an Aggarwal groom squad. Since, both of us live in California, USA and have grown up in Mumbai, we wanted a destination beach wedding, hence, we chose to do all the events at a beautiful resort near Mumbai, The Reatreat, Madh Island. 
Vendor Reviews
The Wedding Story (Photo/Video) - 5 of 5 - TWS was an absolute first we had decided, way before we even finalised our wedding date! And to our utmost pleasure, Harpreet and his team have become more like family to us and this was our best decision. The team is absolutely amazing at not only what they deliver, but also handling all the chaos and still making sure nothing is missed out! Their wedding trailers are just pure magic that you cannot NOT fall in love with :) 

Varsha Gidwani (Makeup) - 5 out of 5 - This human is a gem and the best makeup artist you can ask for! Varsha was the calm to my chaos in all my getting-ready sessions and she's created magic with every look she had in mind for me. Her eye for detail shows in her work and everyone at the wedding was just gaga over how she had dolled me up, that too so differently for all my events! Working with her was soooo effortless that my friends and family have already zeroed down on their MUA for all future events! <3

Shyamal and Bhumika (Engagement, Sangeet and Bridal Outfits) - 5 out of 5 - Picking your wedding outfits online when you're living overseas is one of the biggest challenges, and the first time I decided to go with Shyamal and Bhumika was for my engagement ceremony a year before my wedding, and the reason being that they were the most friendly and open to communicating and catering to client customizations. The first time I saw my outfit was a few days before my engagement, and trust me, I needed no changes after my first fitting - it was gorgeous and perfect! That is when I decided I was going to be a S&B bride for my future events as well, and they turned out to be the best. The designer I worked with (Sejal) is extremely good at what she does, and she's given me the bridal lehenga of my dreams! They're super flexible in always way before time in trials and delivery. Their designs are gorgeous and the pictures on their website or IG don't really do justice. <3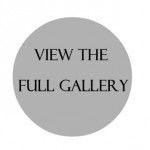 Vendors: Venue: The Retreat Hotel And Convention Center ; Makeup Artist: Varsha Gidwani ; Hair: Ritika Hairtsylist, Hair By Megha ; Photography: The Wedding Story ; Wedding Decor & Planning: Big Bash Entertainment ; Bridal Outfits: Shyamal Bhumika, Tarun Tahiliani, Dolly J Bridal Collection ; Bridal Jewellery: Magic Mirror, Mumbai, Minerali Store, Much More ; Groom Wear: Tarun Tahiliani, Manyavar ; Wedding Accessories: Wedding Lounge By Urvi Sethi ; DJ: DJ Anuj