50+ Lehenga Blouse Designs To Browse & Take Inspiration From!
BY Sakshi | 13 Feb, 2019 | 222666 views | 10 min read
Looking for the perfect blouse design for your lehenga to take inspiration from? Then there are so many gorgeous options out there, that it might just be too much to handle! A lot of brides think it is the lehenga and not the bridal blouse that has to be the main feature, but what they fail to realise is that it is the blouse that will be showing in almost 99 percent of your photos, and not the lehenga!
From simple to subtle, from covered ones to risque, there are loads of ideas there and a lot of them that might just blow your minds! So we've put together a lot of them in one place, and there's something for every kind of bride and for every kind of lehenga! So here are our top 50+ picks for an amazing blouse to pick with a lehenga!
1. This contrasting blouse design that stands out beautifully!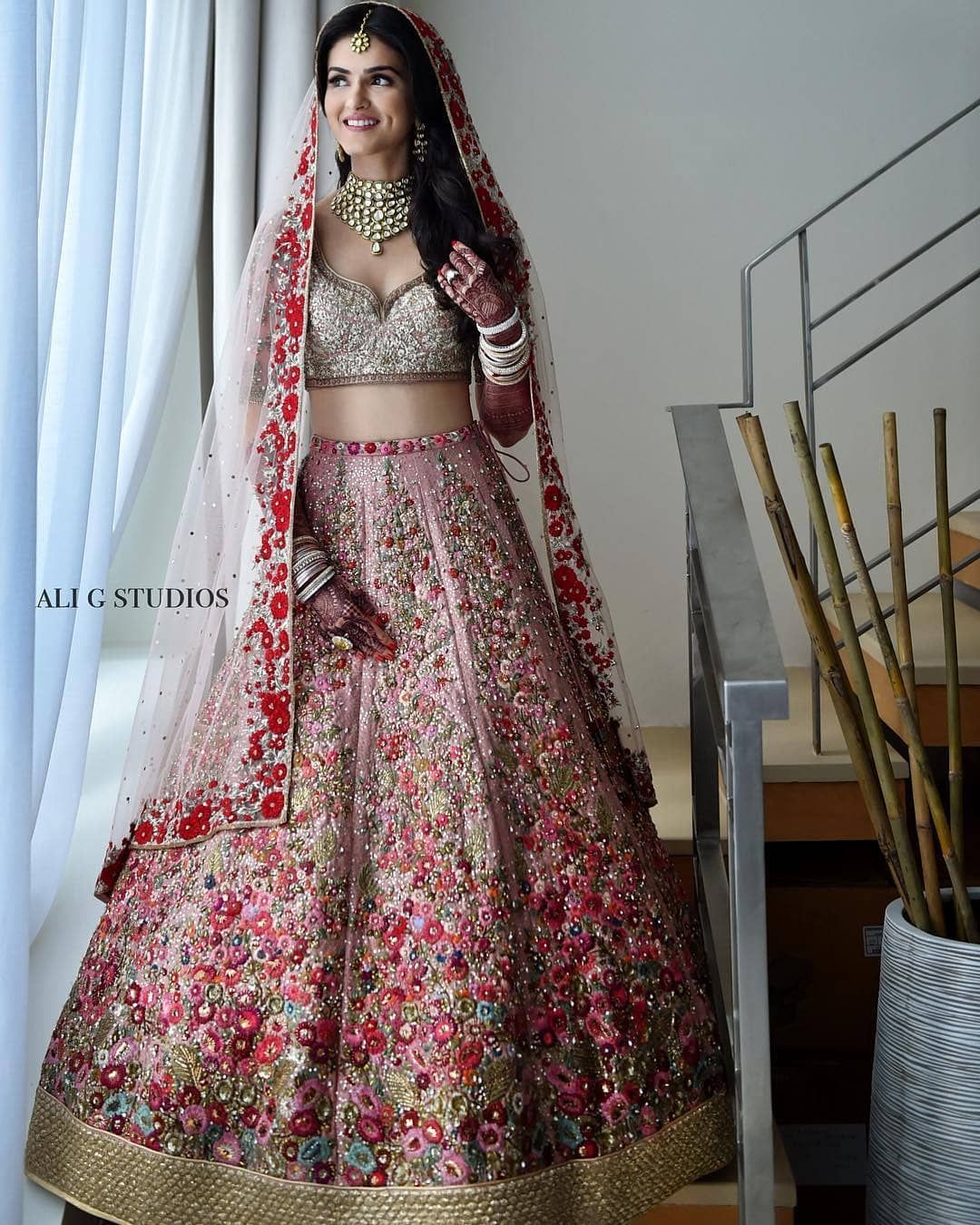 Image via @aligphoto
This Varun Bahl lehenga has such a pretty bridal blouse design which is simple in a way but stands out beautifully in her bridal look!
2. This bridal blouse shaped like a butterfly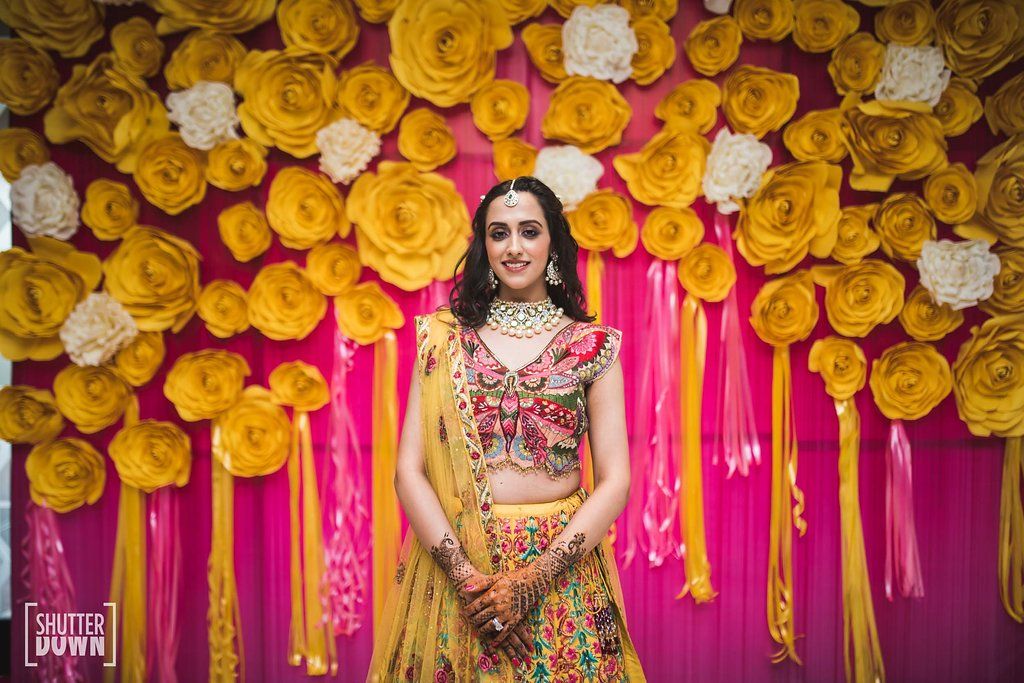 Image via Shutterdown - Lakshya Chawla★ 4.9
This blouse design by Varun Bahl was quite a beauty! Notice the unique design like a butterfly, this one is surely something we haven't seen before!
3. This bridal blouse design that's gorgeous beyond doubt!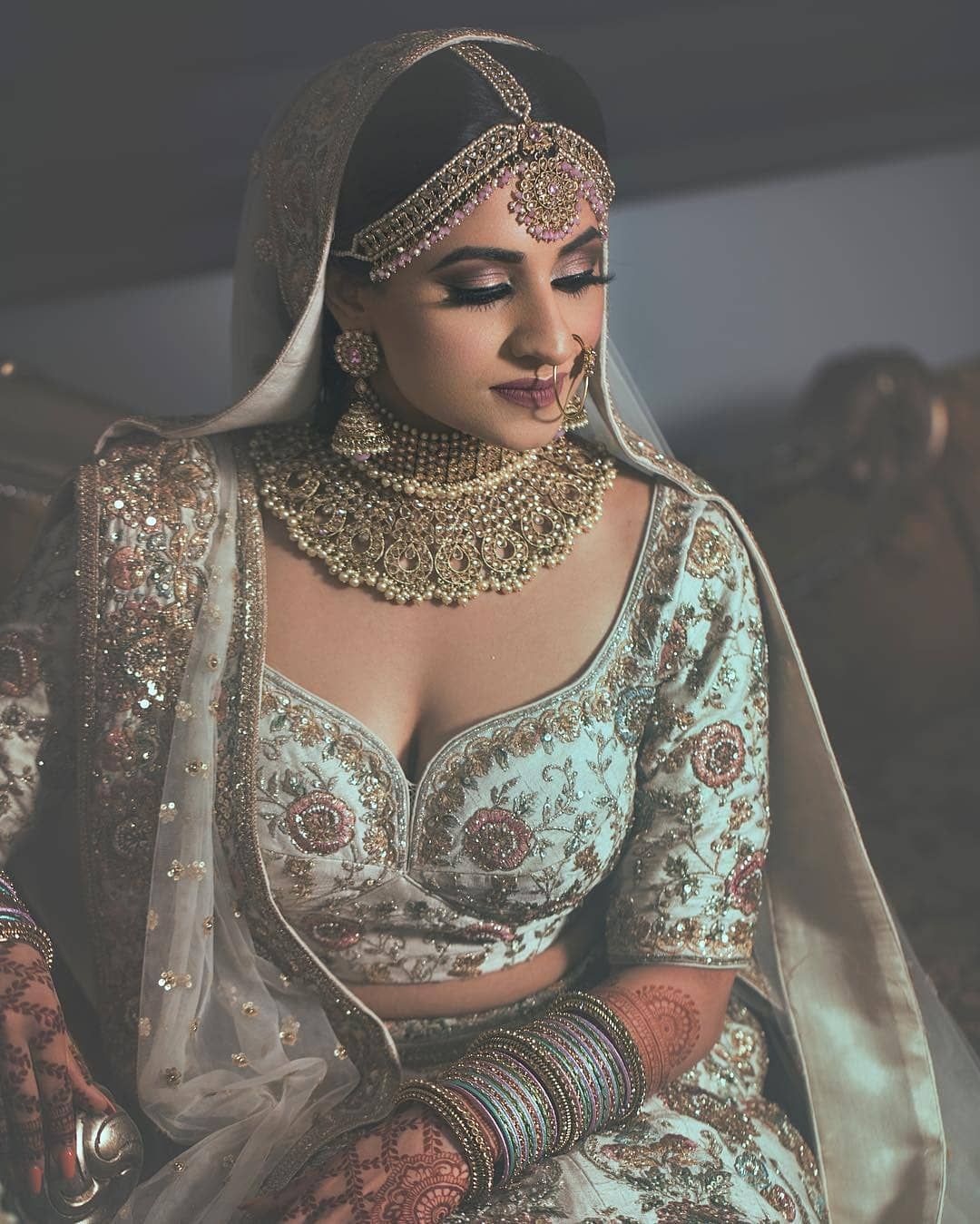 Image via @rollingcanvassydney
Another gorgeous blouse design- a deeper neckline on a choli cut blouse which looks quite nice, especially in that offbeat hue!
4. This blouse design that's so fun!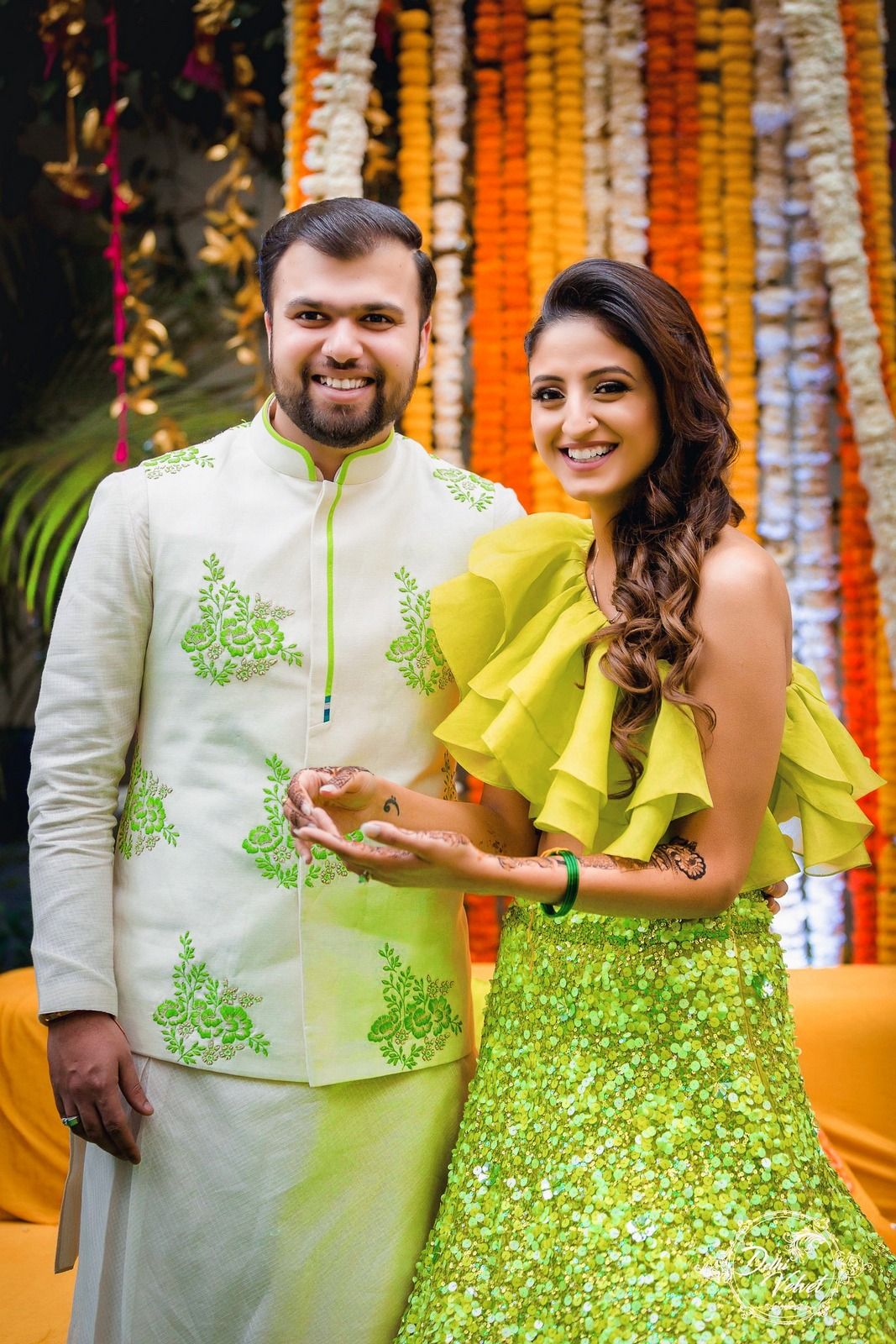 Image via DelhiVelvet - By Divishth Kakkar★ 4.4
Quite a pretty and fun blouse, for something like the Mehendi! The hue Looks like a happy one!
5. This blouse design with the border below which is so nice!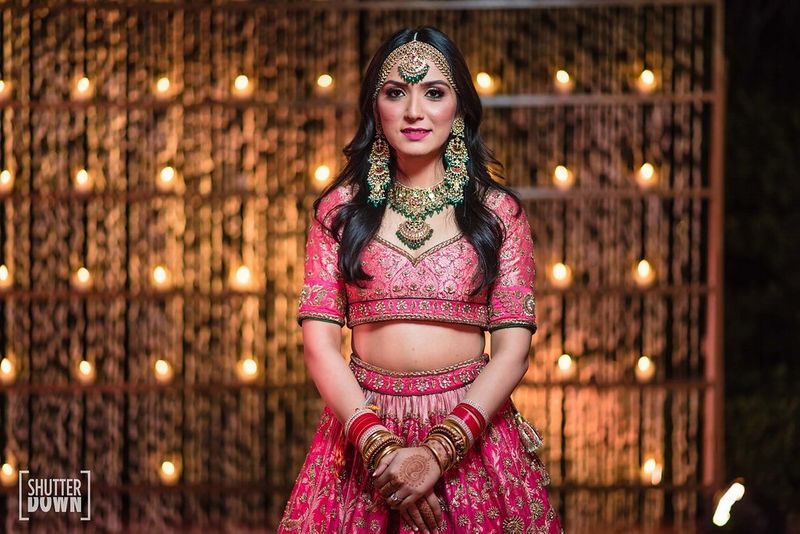 Image via Shutterdown - Lakshya Chawla★ 4.9
The embroidery on this one is quite subtle, and love how the border stands out below. If you're not a fan of OTT, then this is one to consider!
6. This one that's a cool take on a white shirt!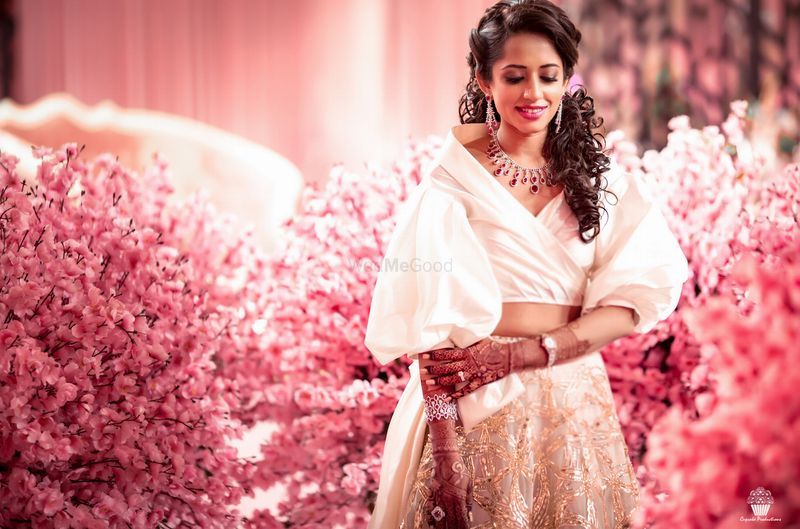 Image via Cupcake Productions 
Now that is one gorgeous and unique bridal blouse design by Abu Jani Sandeep Khosla, which might suit those brides with a smaller frame better!
7. This blouse design is so much fun with the florals!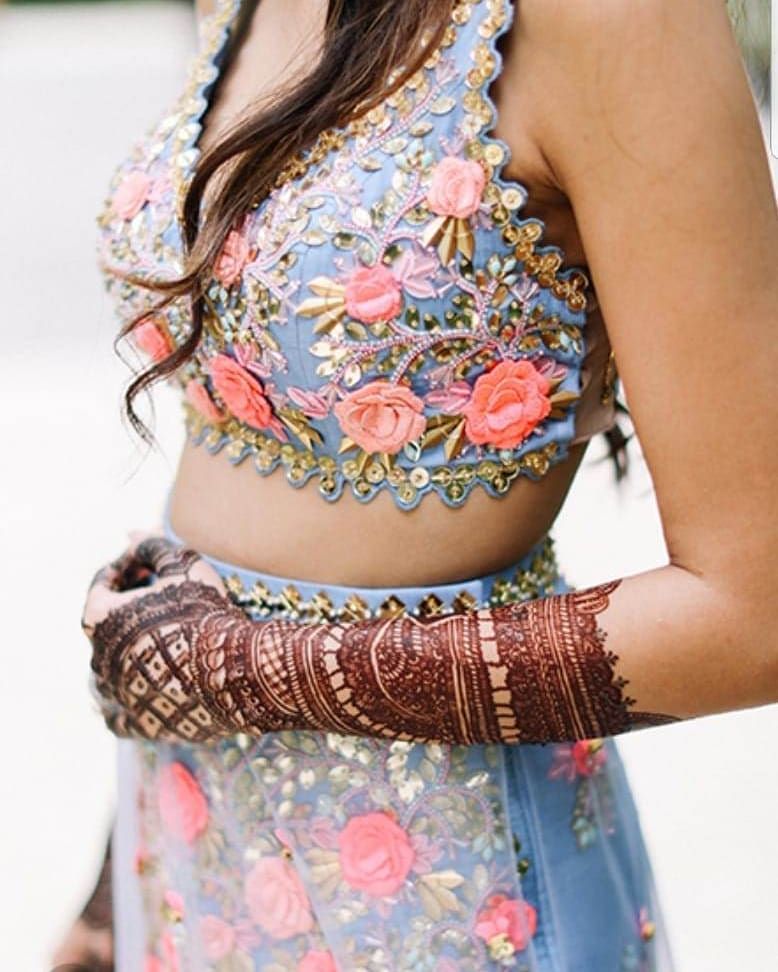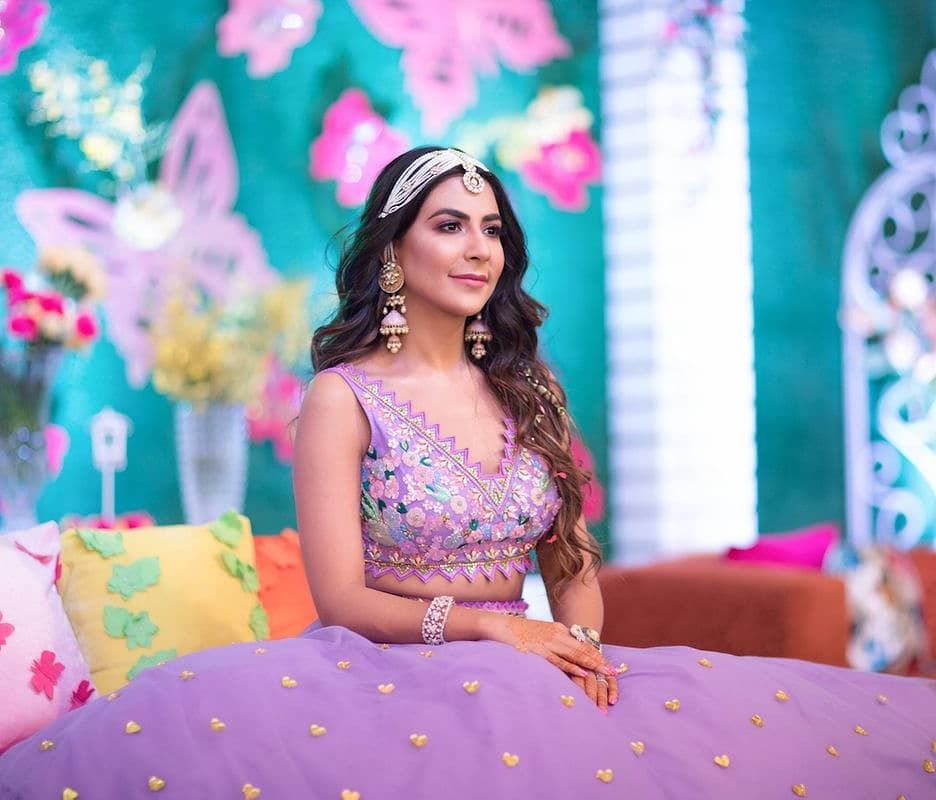 Image via @papadontpreachbyshubhika
Love the funky edges and the floral detailing on these blouse designs by Papa Don't Preach! And in such gorgeous hues too!
8. This pretty option which is risque but pretty!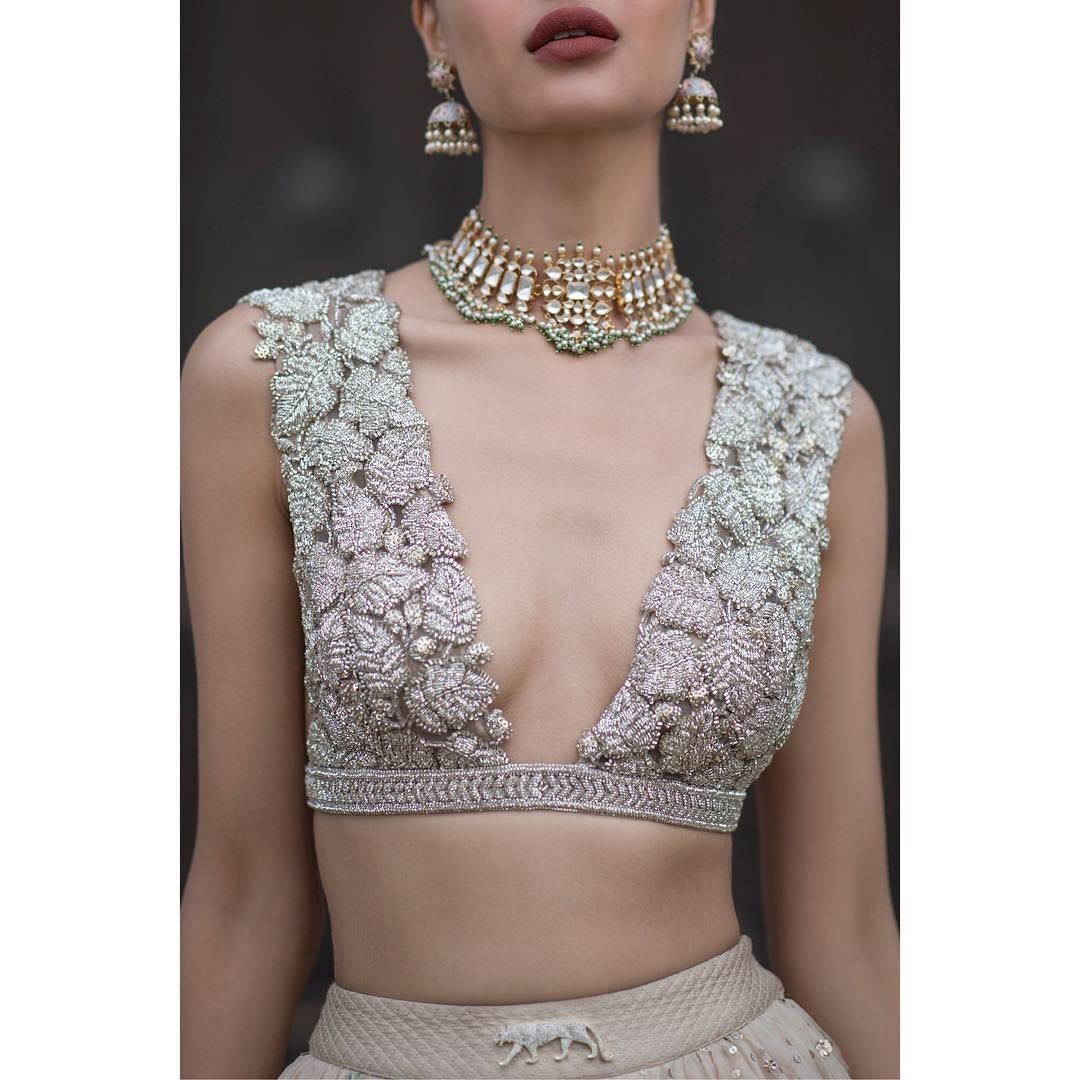 Image via @bridelanindia
This Sabyasachi blouse design is gorgeous if you're up to something like this! Love how fierce it is!
9. Or this one which is so classy!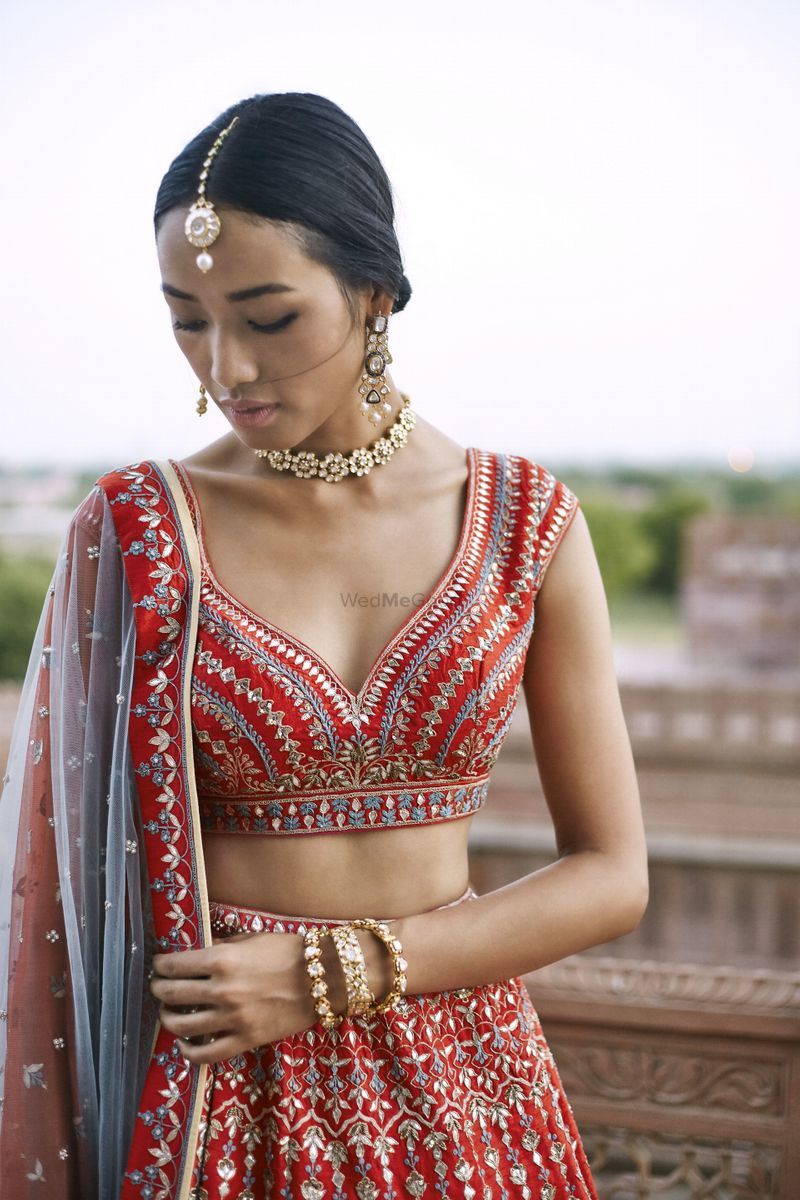 Image via Anita Dongre★ 4.9
That deep neckline on this blouse design looks amazing, and we love the cap sleeves, which are sleeveless, but not quite! It works really well with embellished blouses!
10. A unique modern take on choli cut!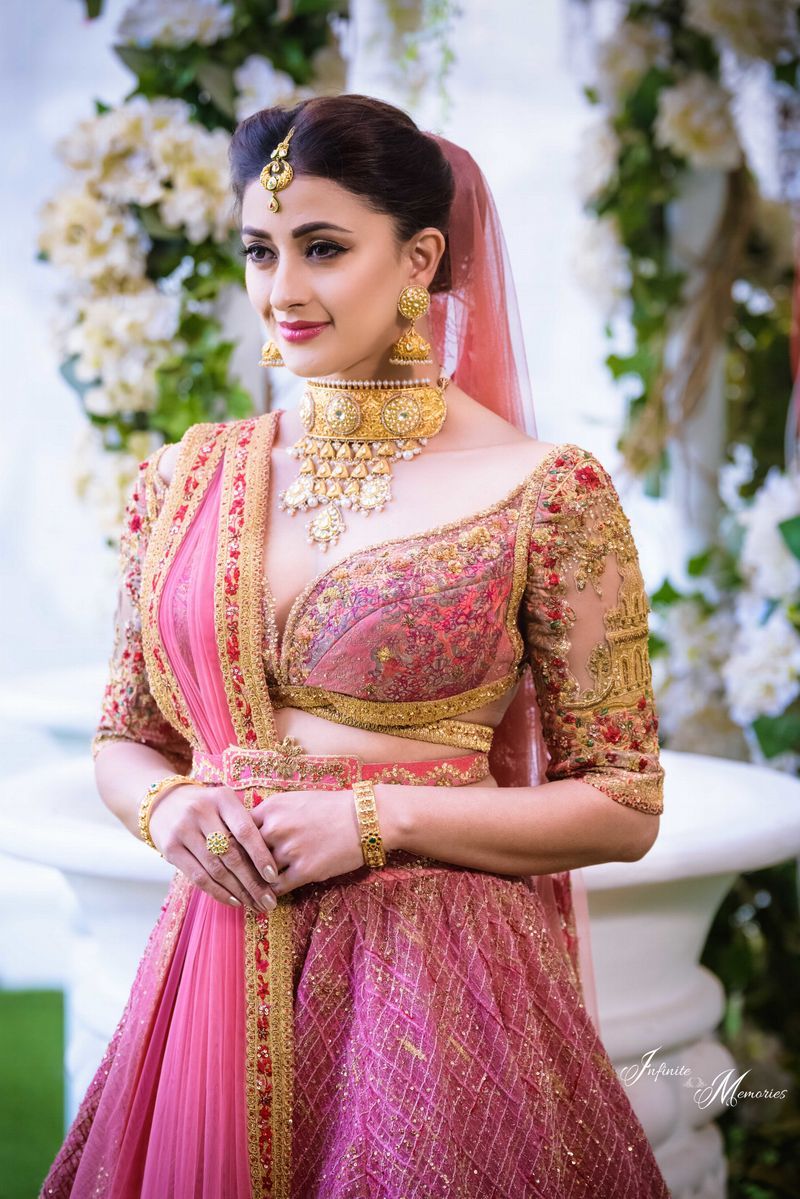 Image via Infinite Memories★ 4.8
This blouse design by Sulakshana Monga was pure love when we saw it, and looks so unique! Plus, love the work on the sleeves.
11. Off shoulder blouse design done differently!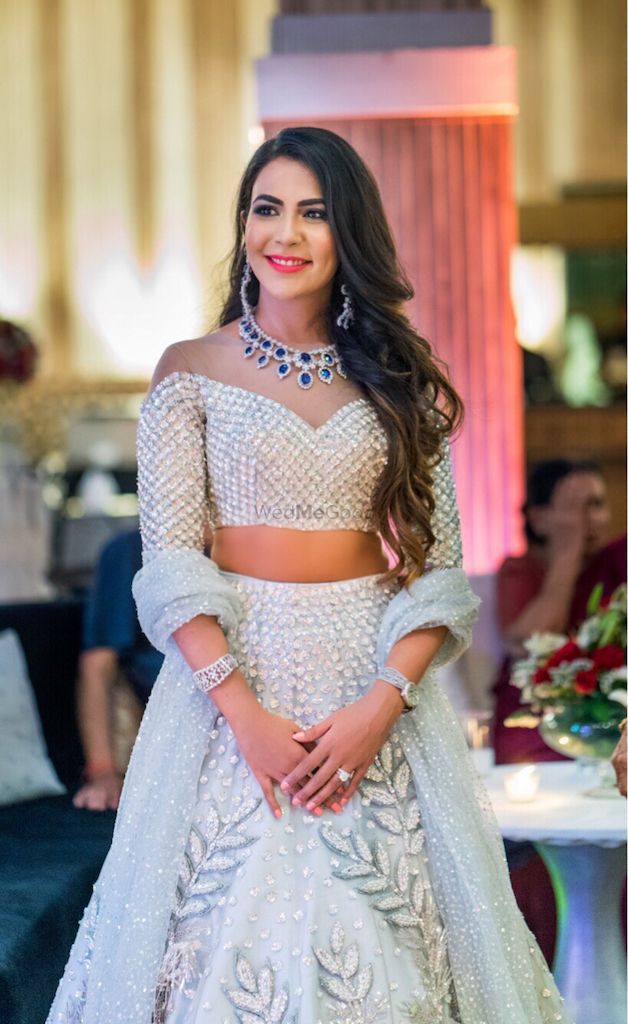 Image via Divya & Karan (Delhi)
Love this take on an off shoulder- this one is so nice for the engagement or the reception! With the sheer neckline which makes sure it won't move around and irritate!
12. Or this blouse design with gathers!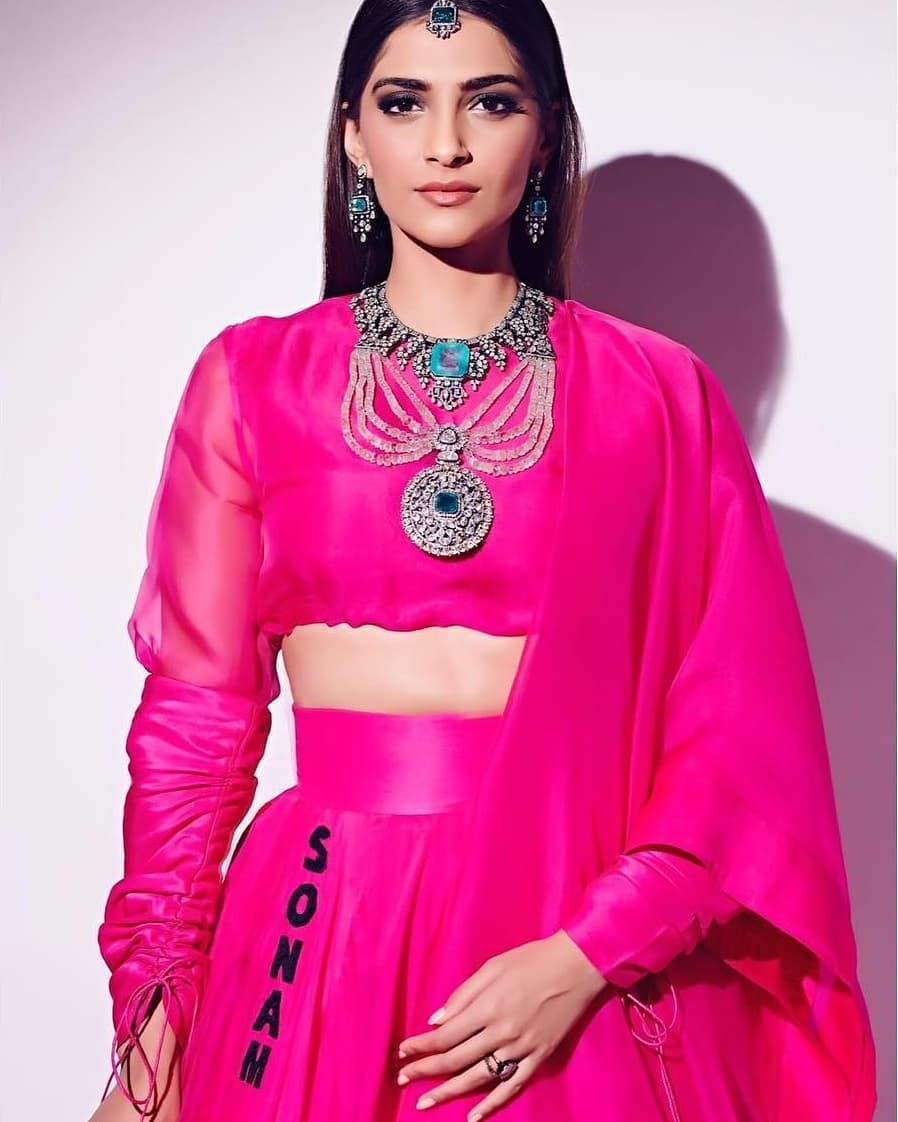 Image via @sonamkapoor
This Anamika Khanna creation had pretty sleeves with gathers, which works well with sheer fabrics. Notice the strings to get the gathers!
13. This off shoulder blouse which is so new for a red lehenga!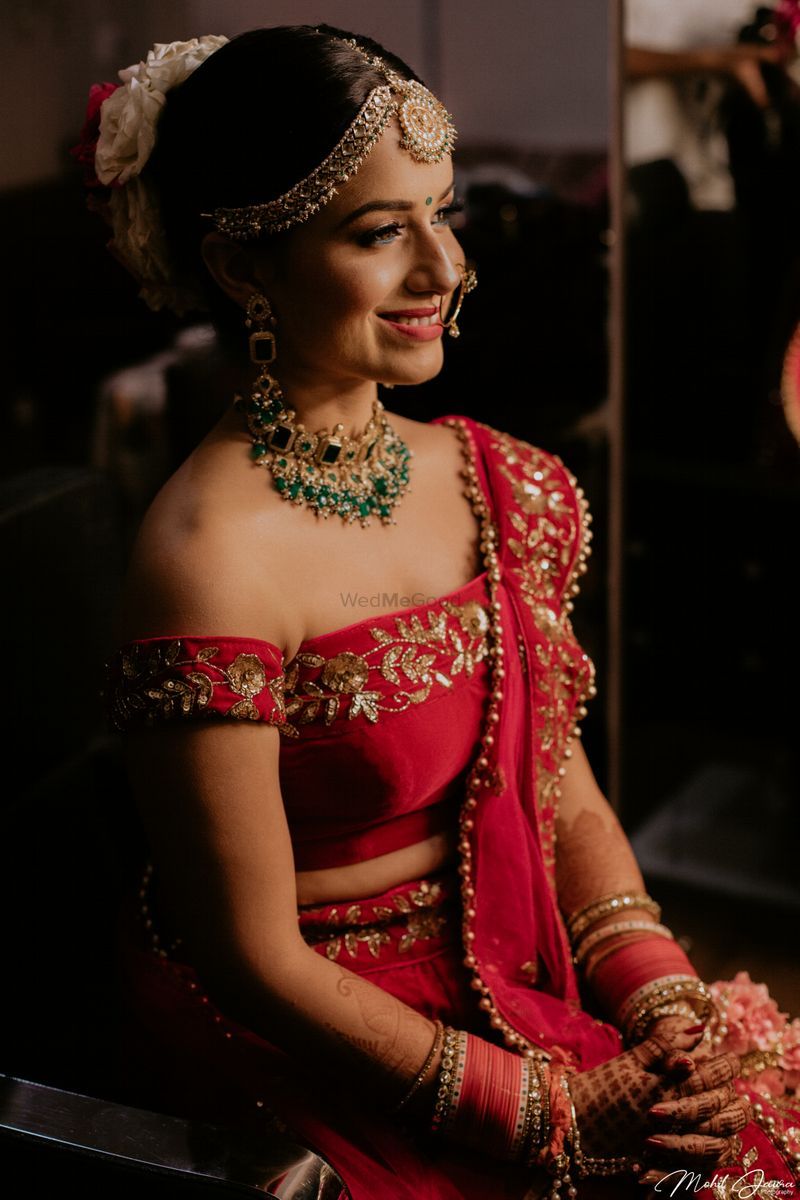 Image via Mohit Jaura Photography 
A bride wearing off shoulder blouse on her wedding day? Yes, looks good and works so well!
14. This blouse design with the detailing and waist belt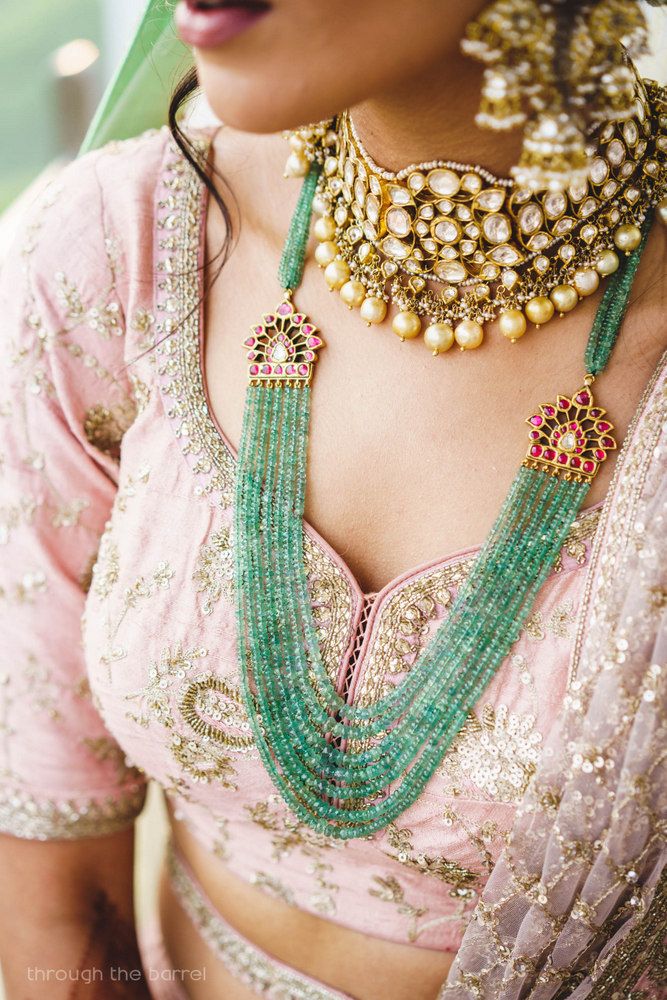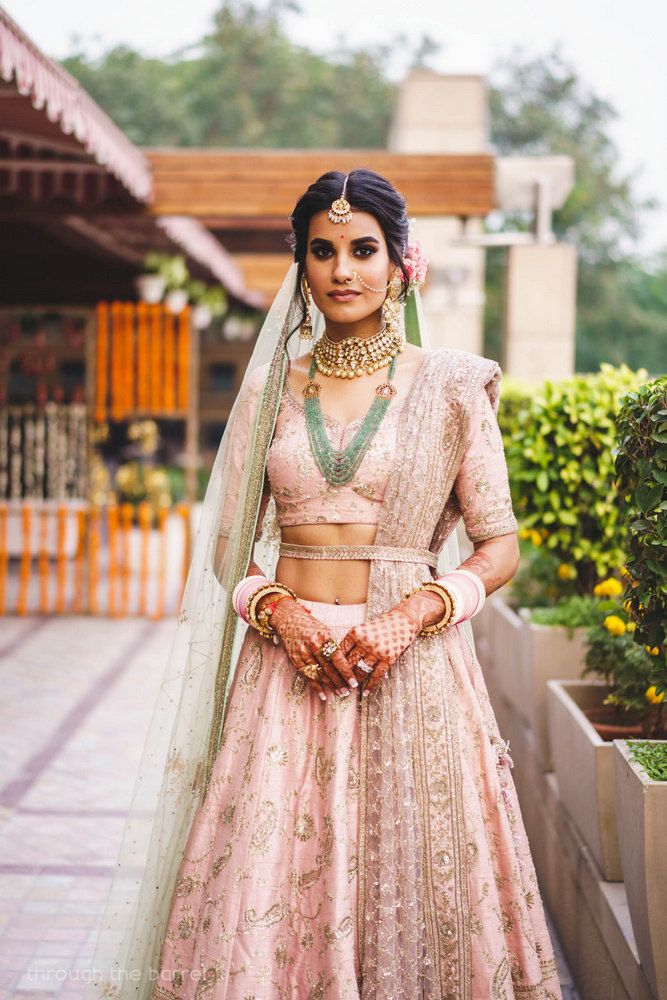 Image via Through the Barrel★ 4.5
A sweetheart neckline on the blouse and the subtle stitching at the centre- plus, don't miss the waist belt that comes attached!
15. This one that slays so well!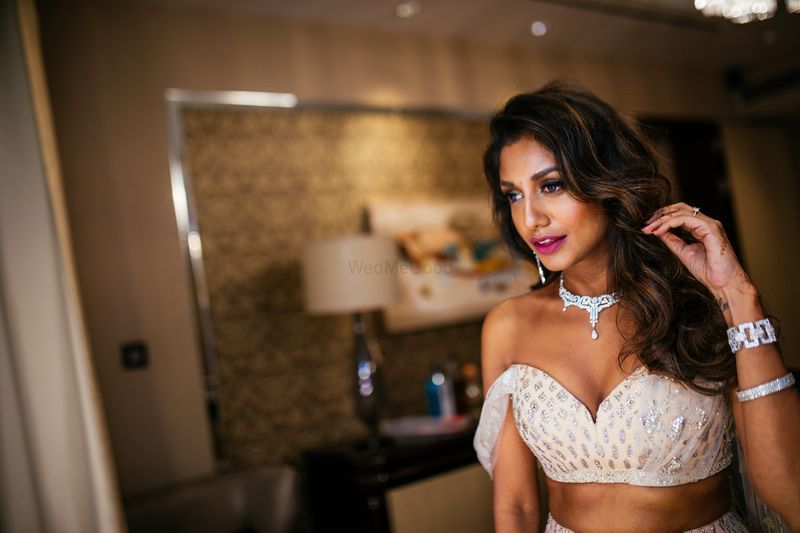 Image via Archana & Prithwish (Mumbai)
For brides who aren't afraid to show a little extra skin, this blouse by Tarun Tahiliani looks so amazing and fierce!
16. This blouse with the wrap design that looks amazing!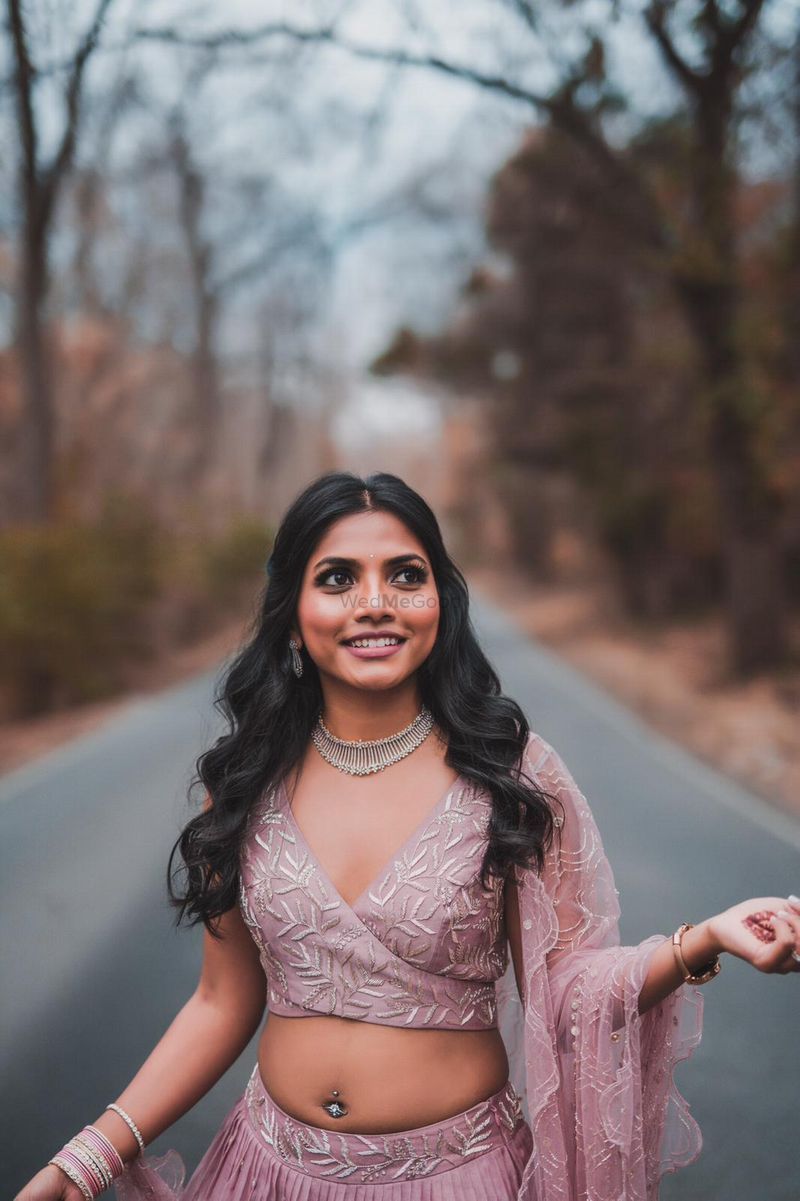 Image via Mishru★ 4.8
This blouse with the wrap design looks quite nice and modern, and is a great design to consider for something like the engagement or mehendi!
17. This design that unlike any other bridal blouse we've seen!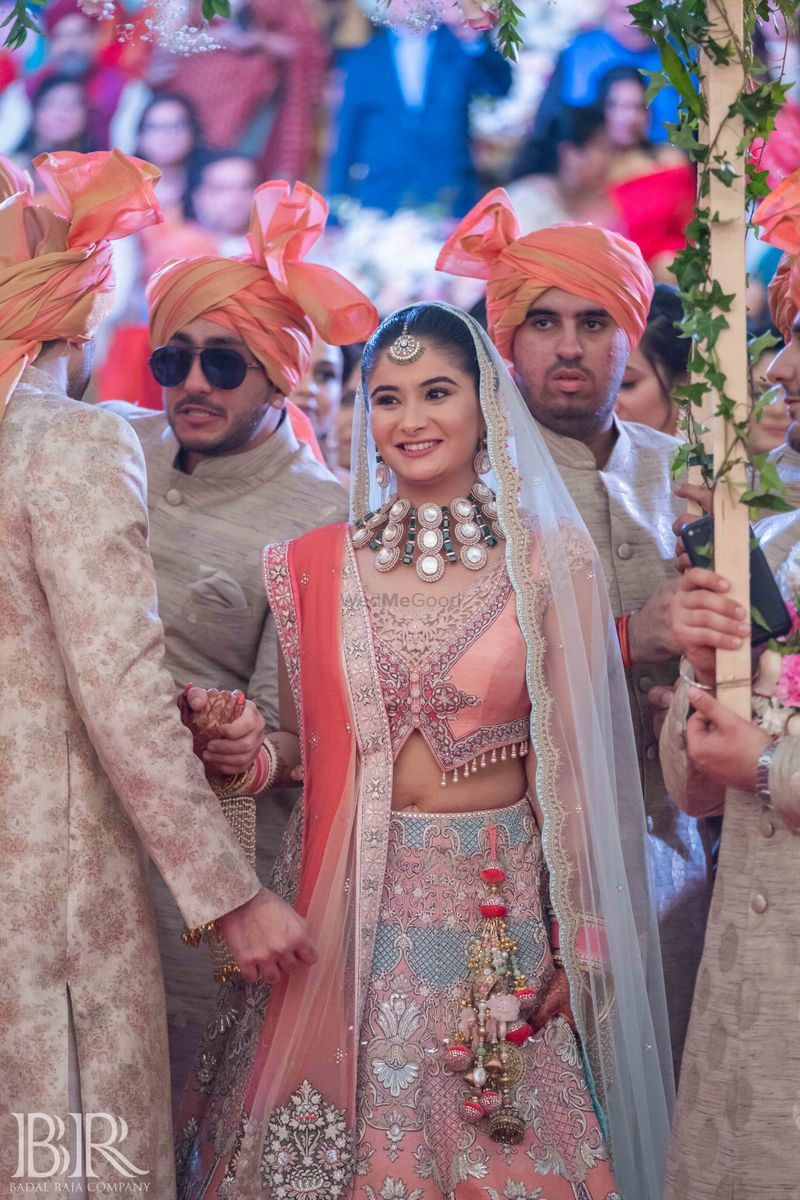 Image via Badal Raja Company★ 4.1
Ever seen a bridal blouse design like that? With the unique cuts and tassels hanging from it, it's quite a pretty modern one for new age brides!
18. This blouse design that's a good frame for petite brides!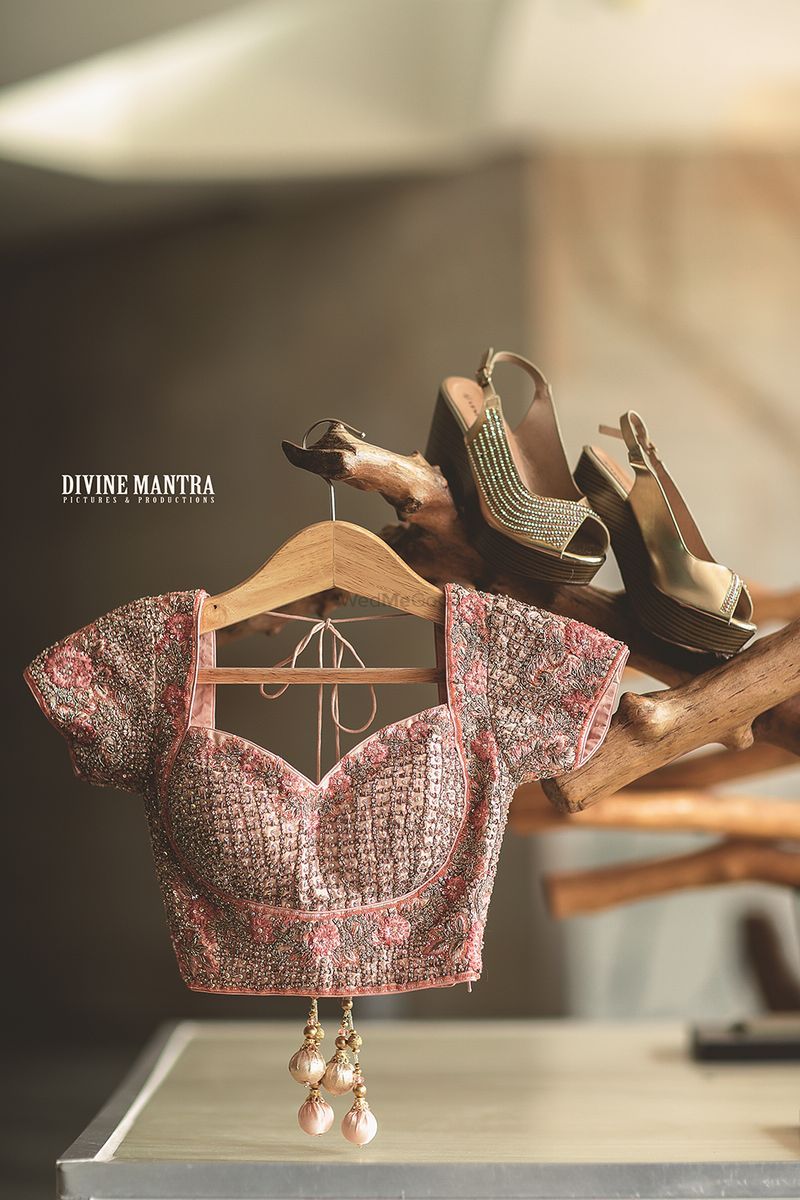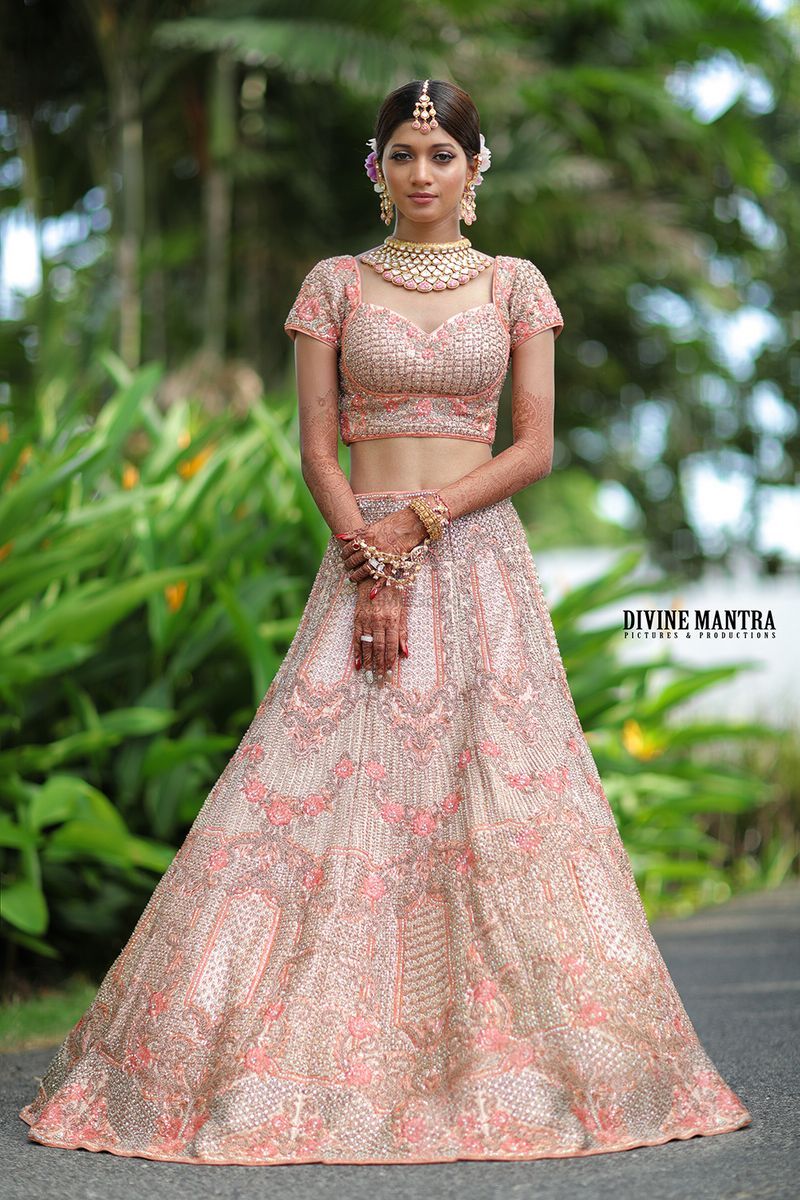 Image via Divine Mantra ★ 4.1
The bust part on this one really stands out, and while it wouldn't be one for heavy brides, does look nice on petite ones!
19. This bridal blouse design with the sweetheart neckline and cold shoulder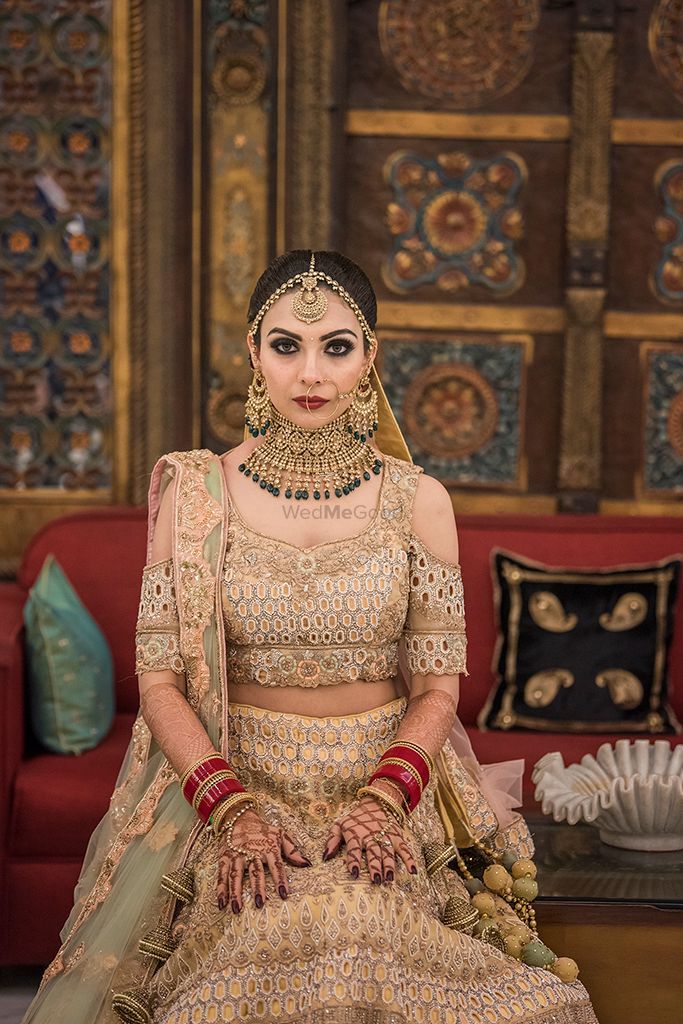 Image via Shweta Poddar Weddings★ 4.7
Cold shoulders are love or hate, but that doesn't stop brides from giving it a shot on their big day! If you want to be a modern bride, then this is a good silhouette to try out!
20. This one that's dapper for a bride!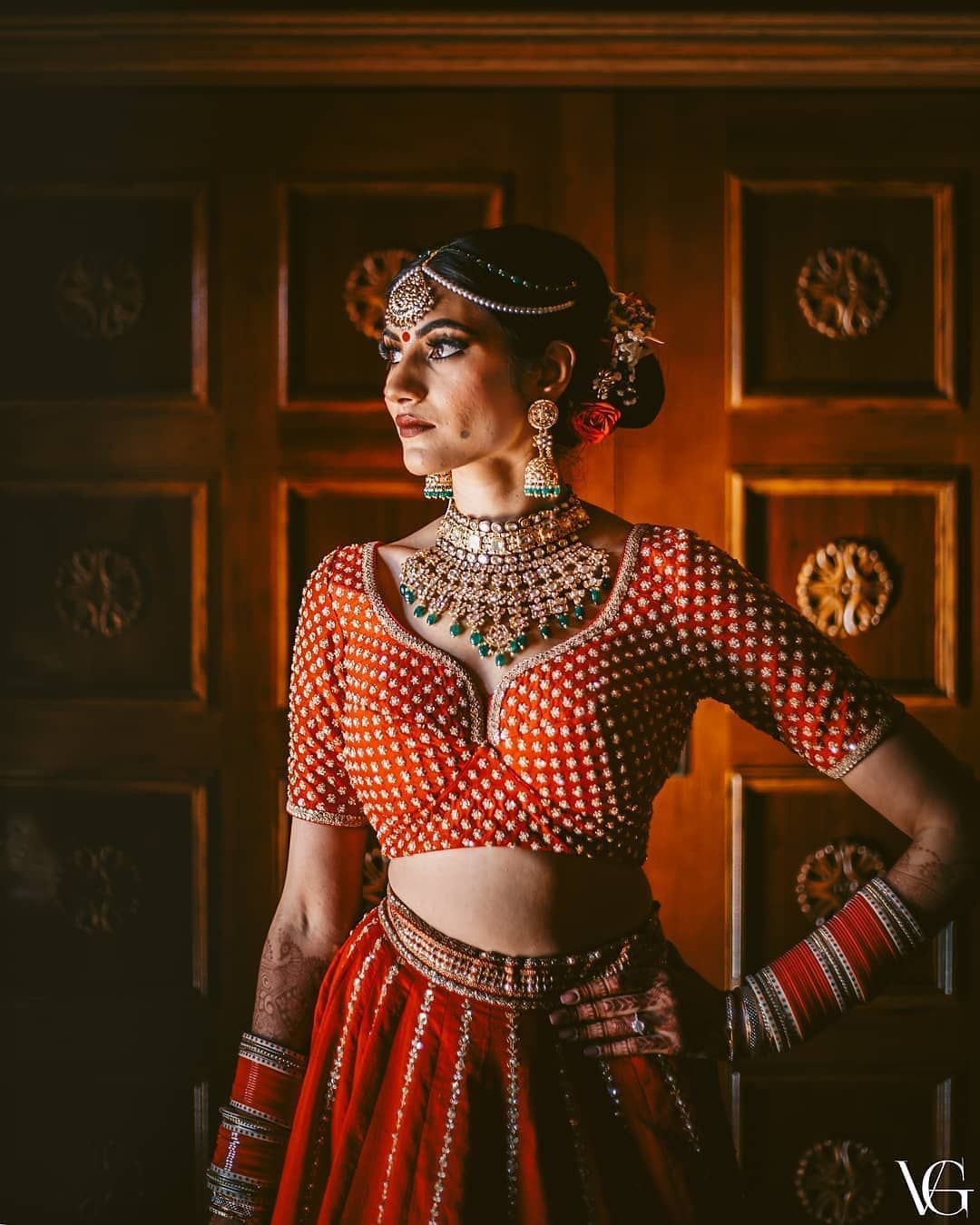 Image via @vinuthnagaridipuri
Love the length of the sleeves and the unique detailing on the bust, Plus, a blouse like this one can be worn later with even a saree!
21.  This bridal blouse design with the scalloped raw edges that looks so different!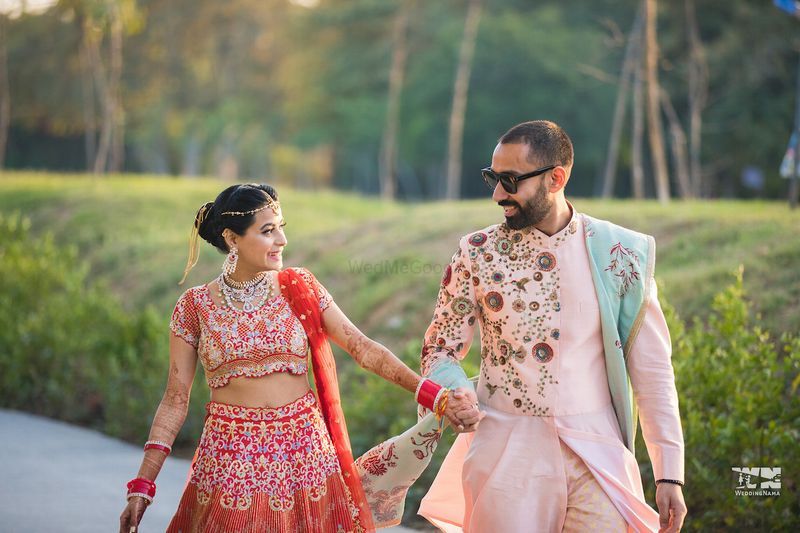 Image via Aashna & Bhisham (Delhi)
This lehenga by Koesch has a raw edge that looks so different and stands out! Notice the edges on the sleeves too!
22. This blouse design with the puffy sheer sleeves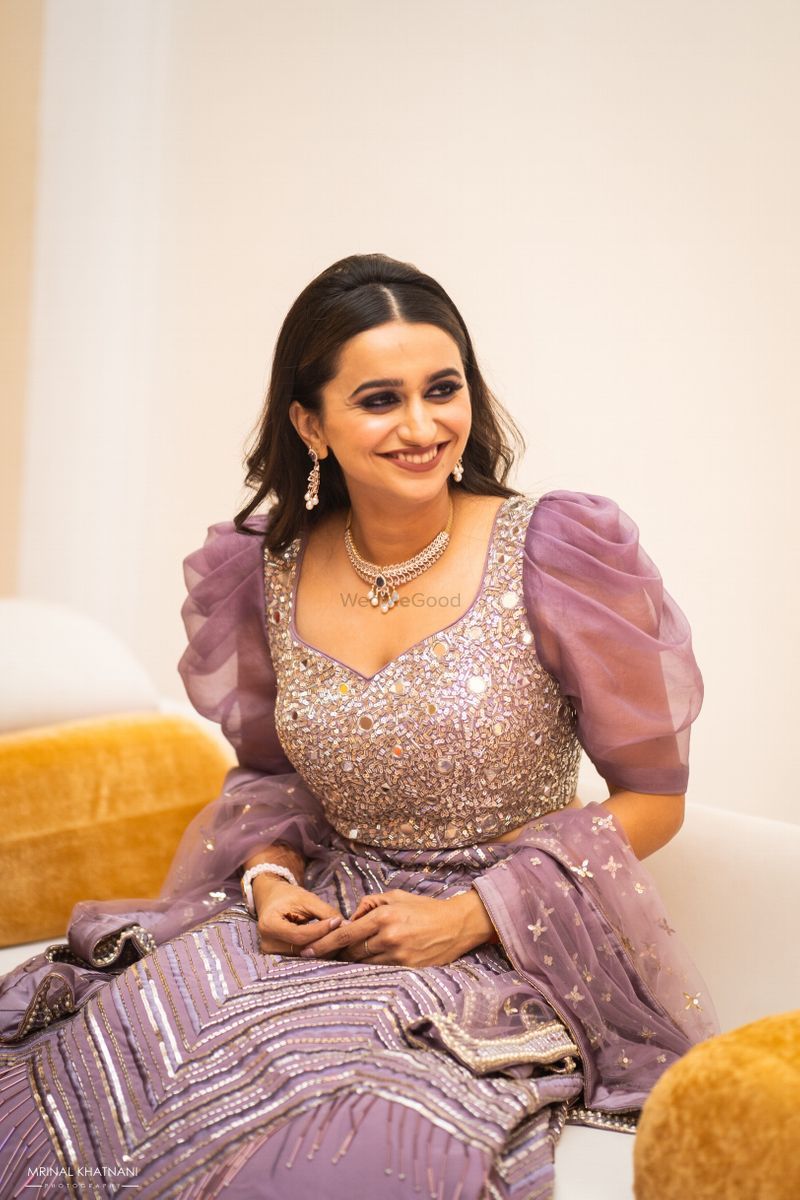 Image via Mrinal Khatnani Photos and Films★ 5
This one looks really nice on dainty and petite frames. The puffy sleeves do add a lot of drama to an otherwise sober look!
23. This frilly one which is happy happy!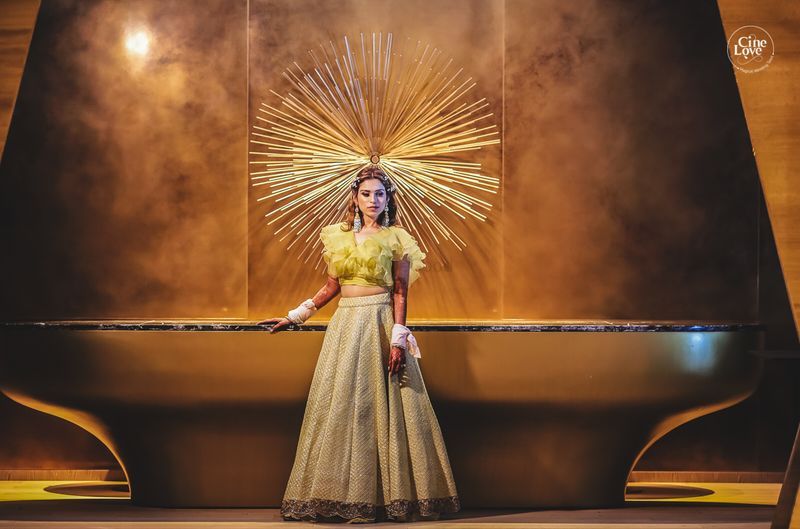 Image via Evolve Weddings India
Lots and lots of frills and drama, if that's high on your list, then maybe give something like this a shot!
This blouse design with the high neckline that blends in with the jewellery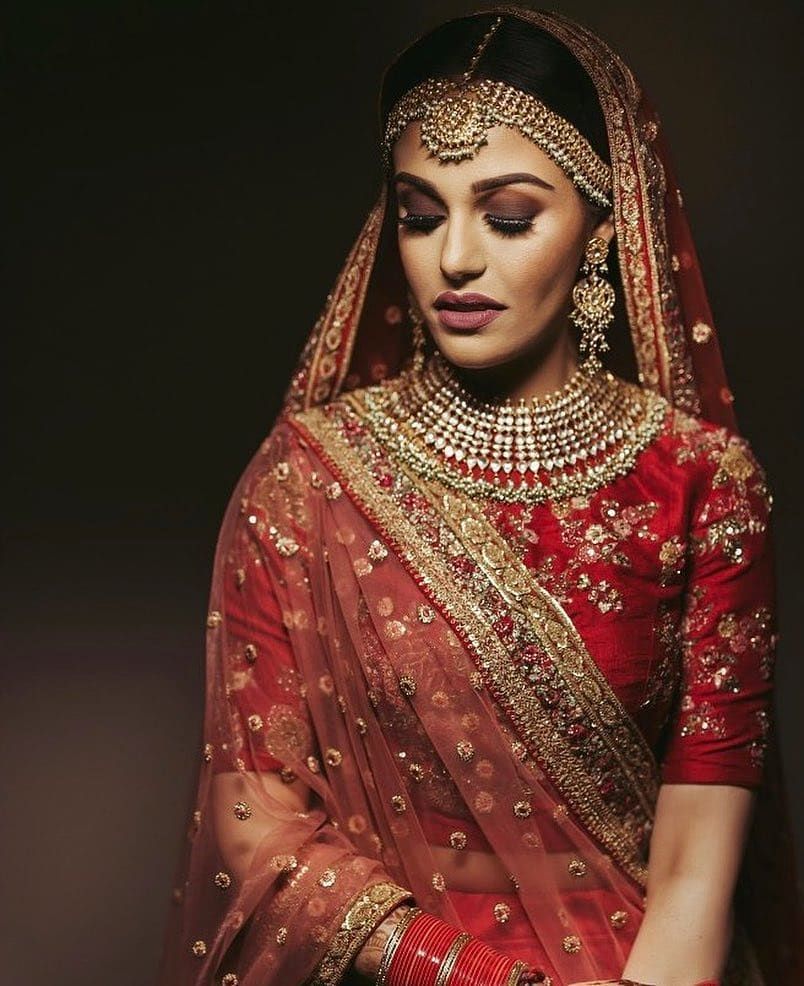 Image via @ialamphoto
This Sabyasachi lehenga has a blouse that looks like has the necklace as a part of it! A great idea if you don't want the neckline to be too revealing.
25. Off shoulder cape style blouse!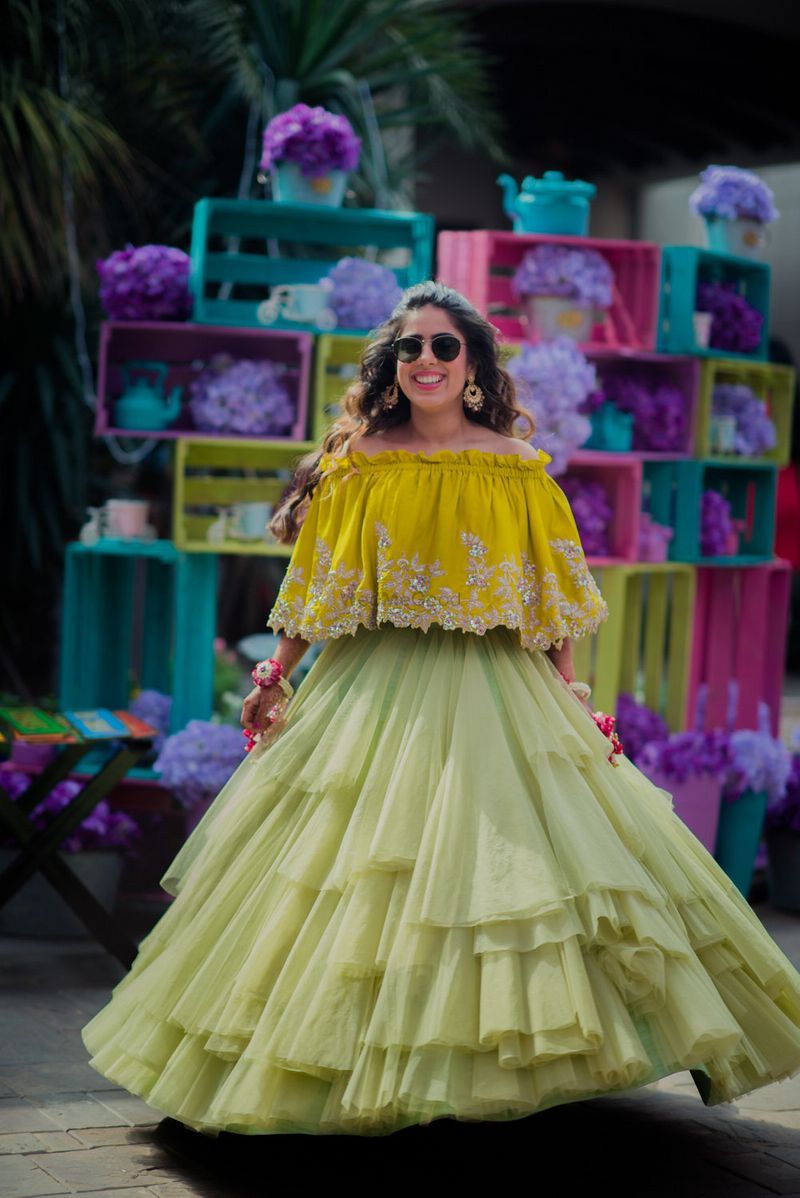 Image via Harman & Rajas (Jalandhar)
This one is easy breezy, and especially nice for brides looking to mask a very heavy top! Plus, it's also great for any season!
26. Blouse design with sheer peplum layer on top!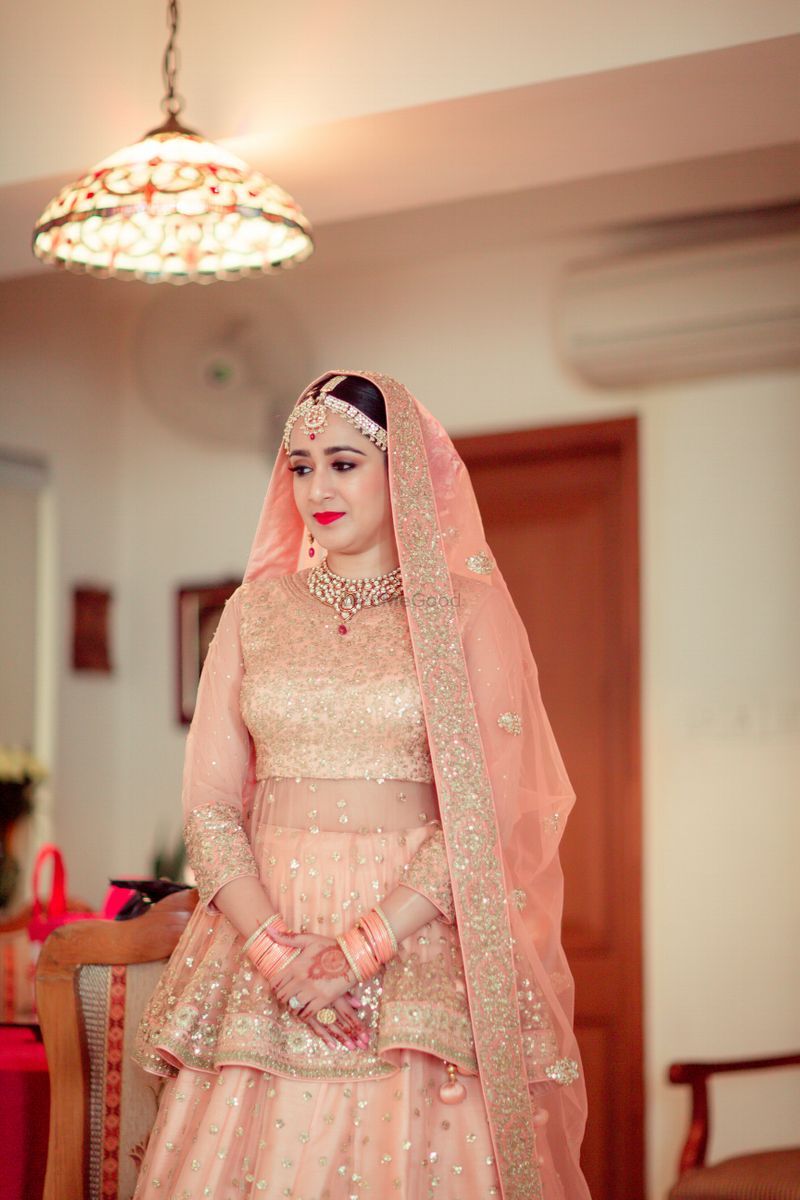 Image via The Wedding Conteurs★ 5
For brides looking to cover up, this is a great option, which looks classy, and also gives a sneak peak of the tummy thanks to the sheer layer!
27. This blouse design that's a lovely peplum one too!
Image via Vick and Rimple's Wedding
For brides looking to cover up for religious or some other reason, peplum is a great option!
28. This bridal blouse design with the tassels that add so much more to it!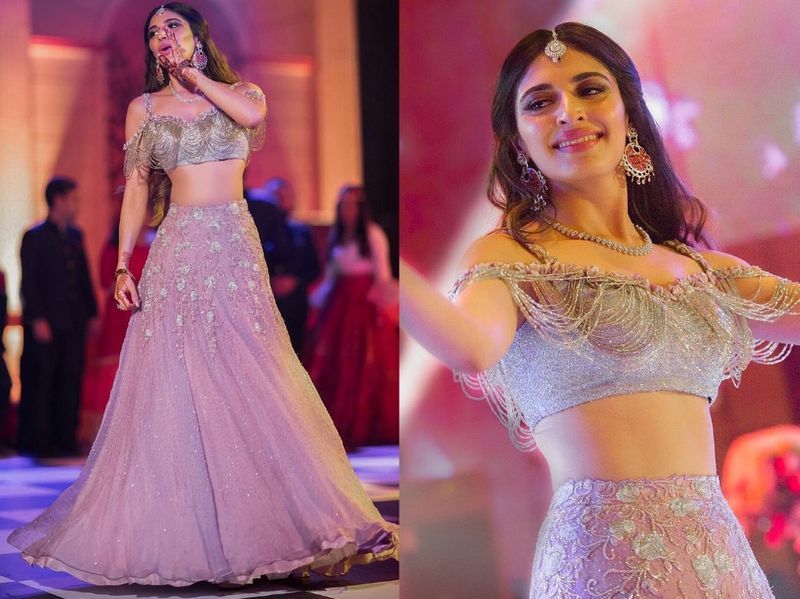 Image and Outfit via koecsh
So glam, especially for the Sangeet! And love how delicate they are!
29. Or a blouse with tassels on the sleeve !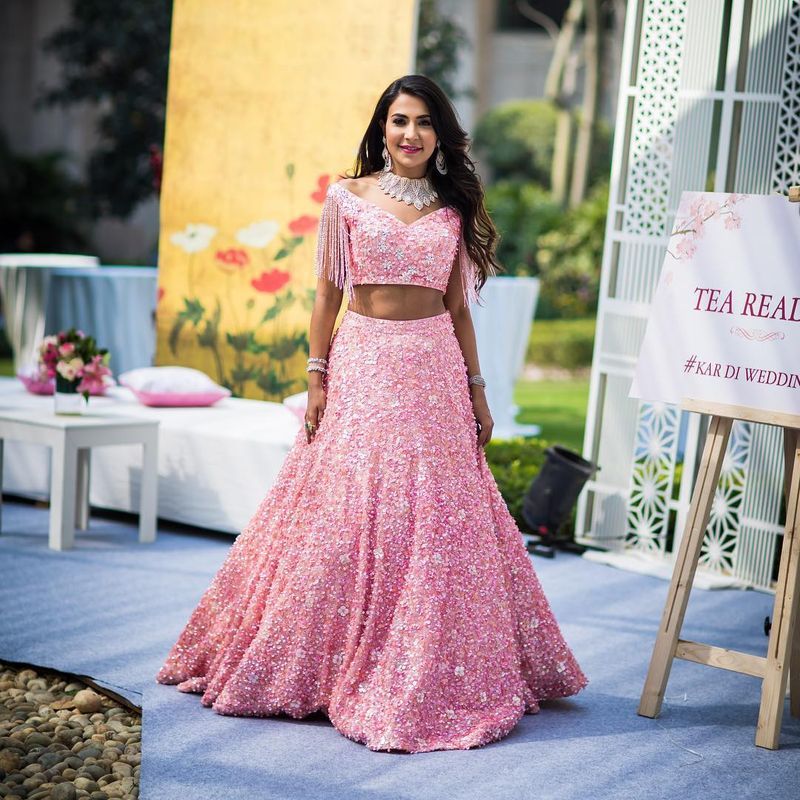 Image via Divya and Karan (Delhi)
Long tassels or fringes on the sleeves look amazing too, and they are something that would work well for any function!
30. This blouse design which looks so flattering!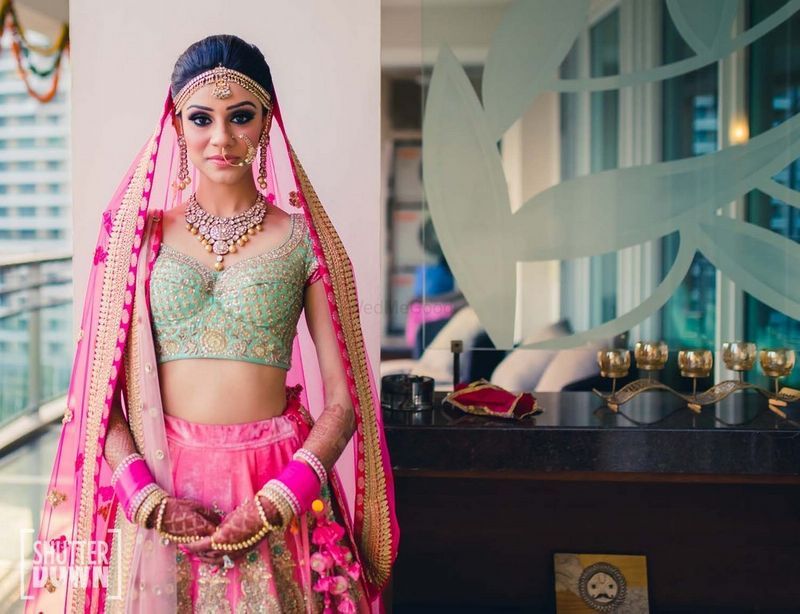 Image via Aanchal & Rahul (Delhi)
A Sabyasachi creation, and this choli cut blouse is super popular with brides looking for something more flattering on the bust.
31. This blouse design with the slight contrasting darker border which makes it shine!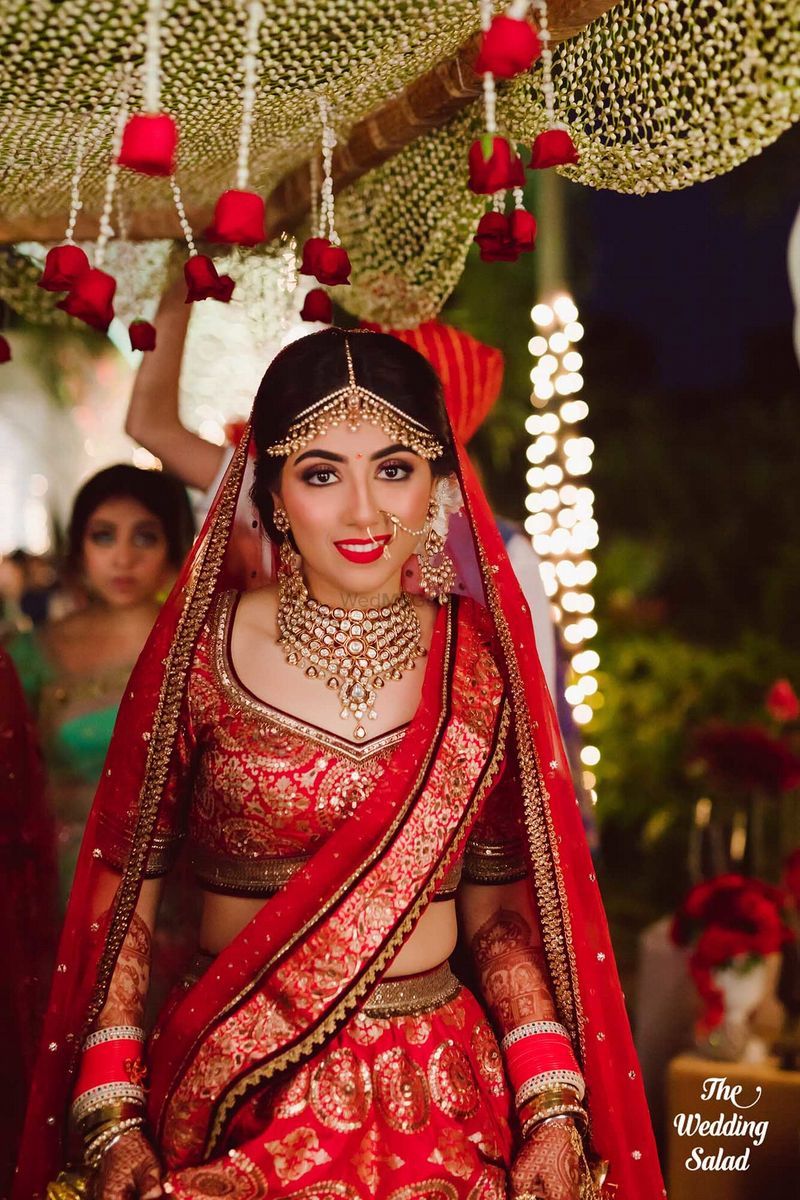 Image via The Wedding Salad
Just a simple darker border has added so much more to this bride's lehenga- a great idea when you want to break the monotony of an outfit!
32. This blouse with the asymmetric folds on top!
Image via Puneet & Nisha (Udaipur)
This Gaurav Gupta outfit has such a delightful blouse! Love how asymmetric it is, and the fun dupatta that goes with it!
33. Or this blouse design which is so unique!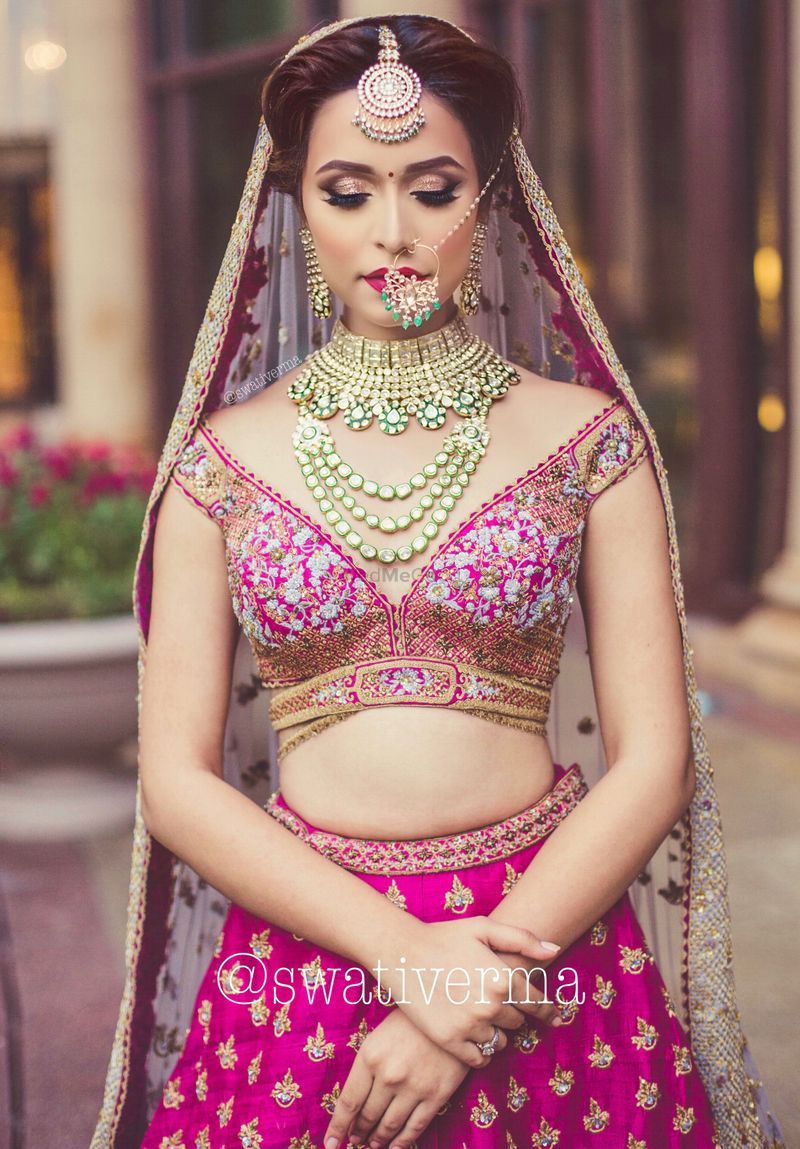 Image via Swati Verma Makeovers★ 2.9
Might not be everyone's cup of tea, but if you're looking to make a statement with something different, then go ahead by all means!
34. Off shoulder blouse design with a scalloped edge!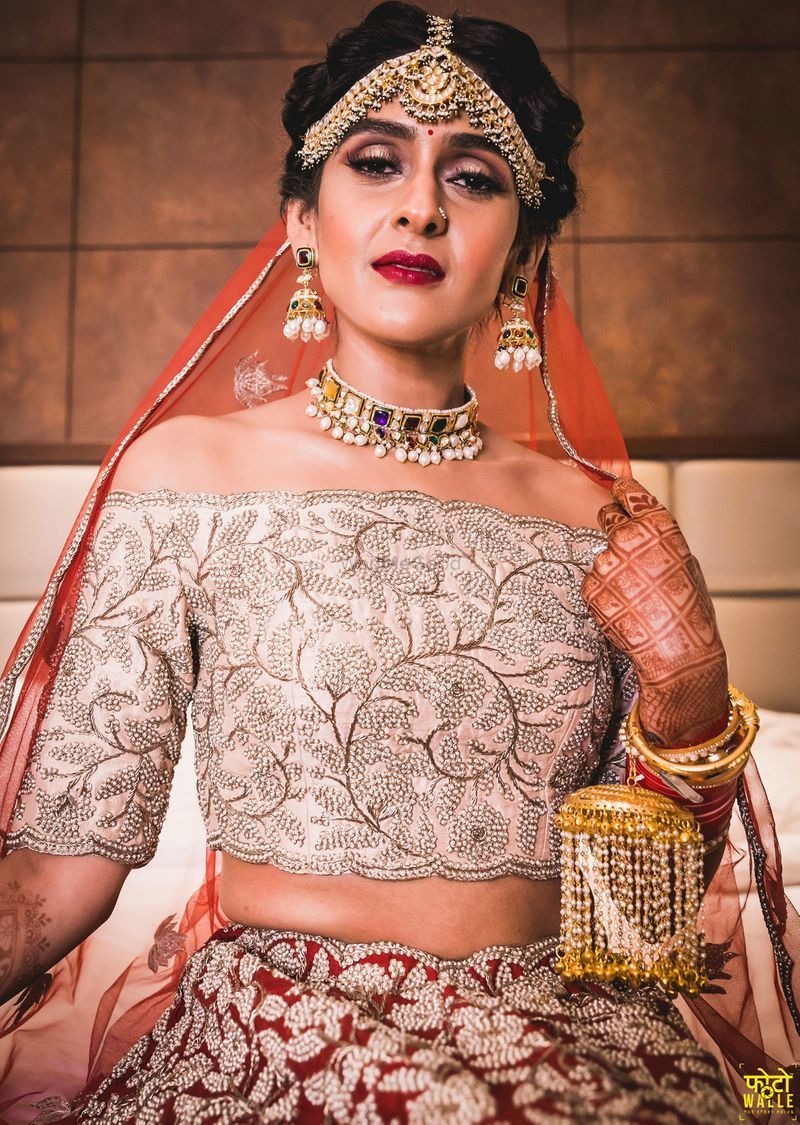 Image via Shreya & Nikhil (Delhi)
Fierce and modern, off shoulder blouse done this way is something that looks more like a classic style! Quite subtle and pretty!
35. This strappy choli cut blouse design with the belt below!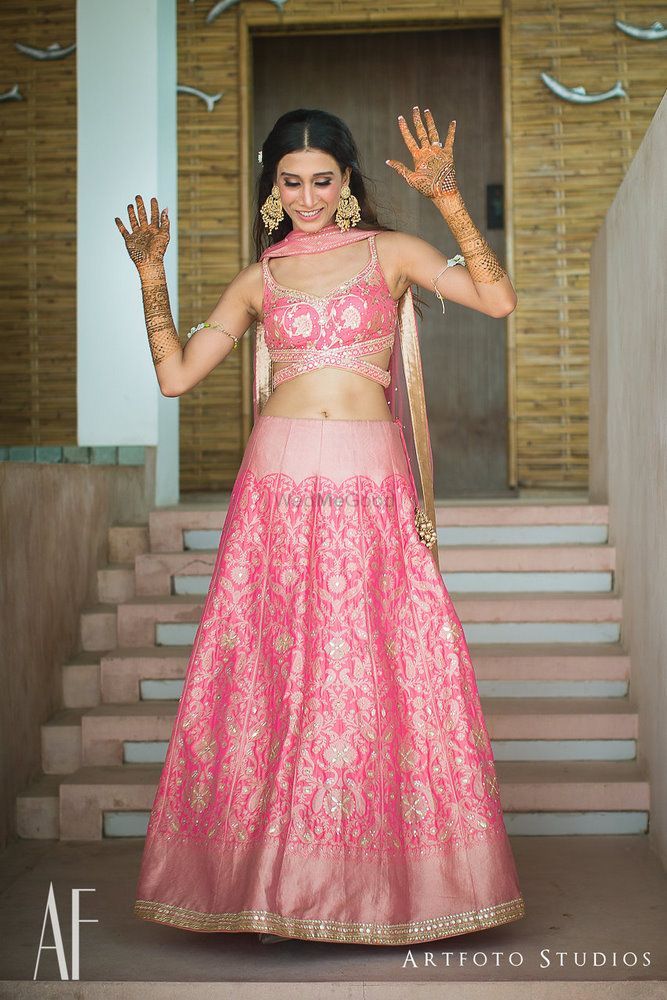 Image via Tania & Vidhu (Thailand)
This one is such a fun design for a Banarasi lehenga! Love how perfect it is for the Mehendi!
36. This blouse design with the boat neck that's so gorgeous!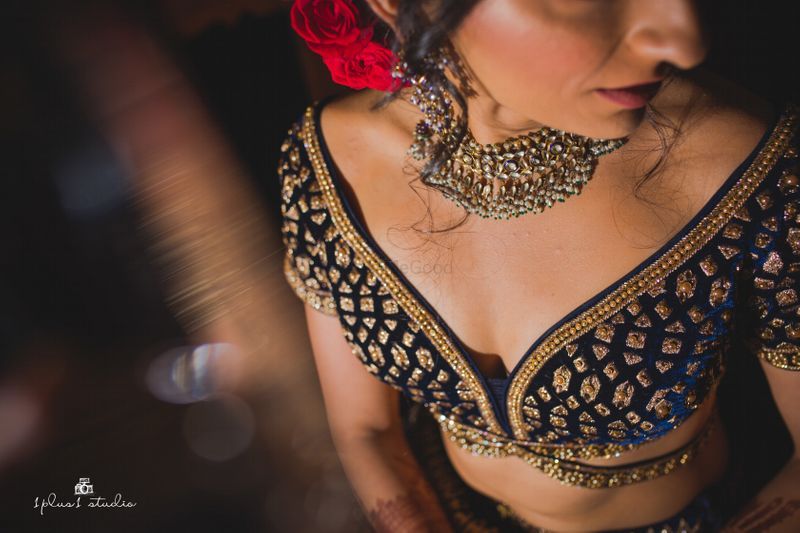 Image via Mahima and Reinier (Kerala)
Looks amazing, doesn't it? The deep neckline and the boat neck add so much detailing to it!
37.  Full sleeves blouse design which look amazing for bridal lehengas as well!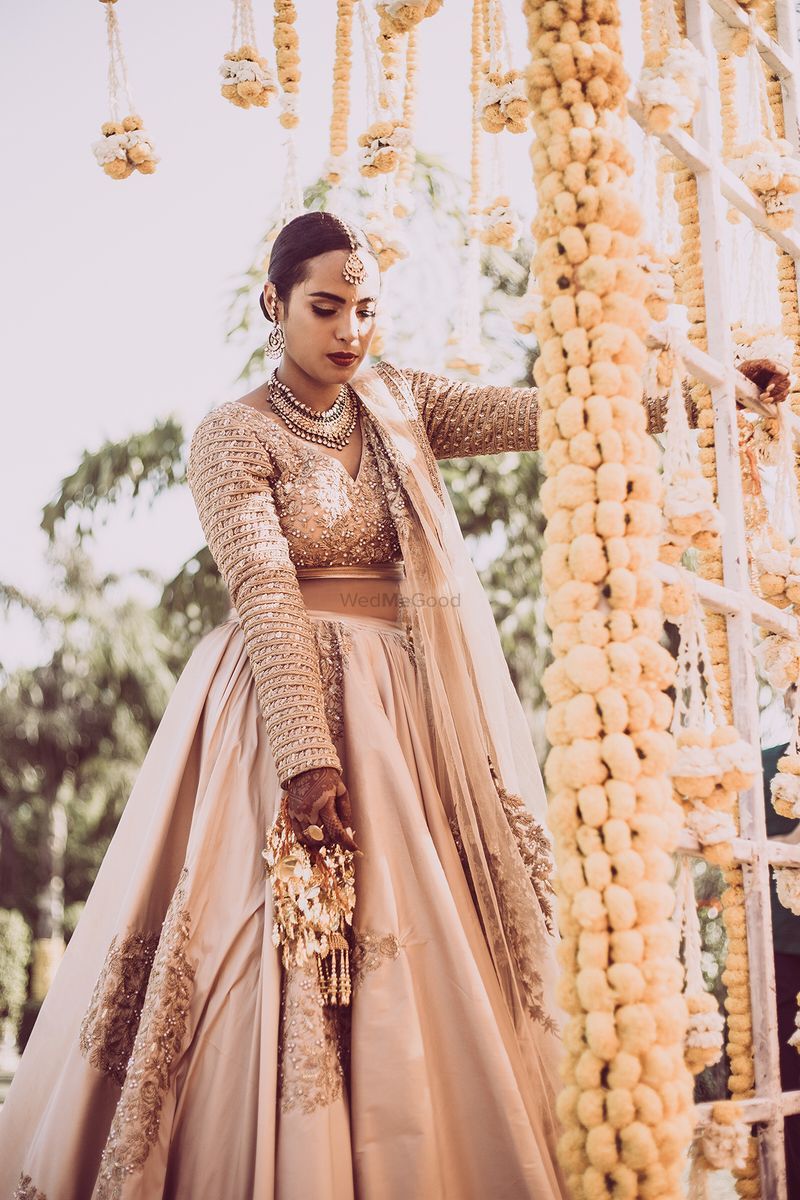 Image via Karishma & Sean (Delhi)
While a lot of brides might not really consider full sleeves for their big day, something like this looks amazing, and how perfect would it be for winter weddings!
38.This Sabyasachi blouse design with a high neck that slays as well!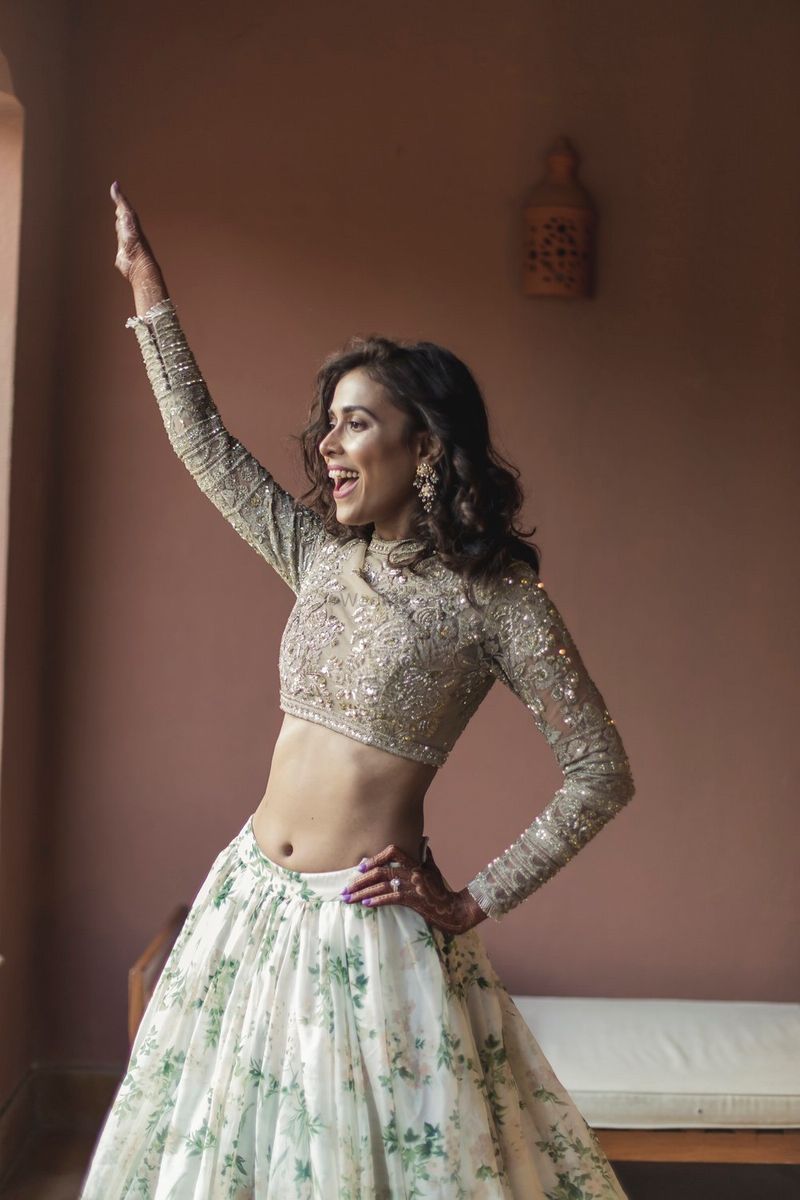 Image via Sanaa and Parth (Goa)
Another great high neck option, which has a high neckline too,  but looks so nice, even without a lehenga!
39. This blouse design with the high neck velvet blouse with work!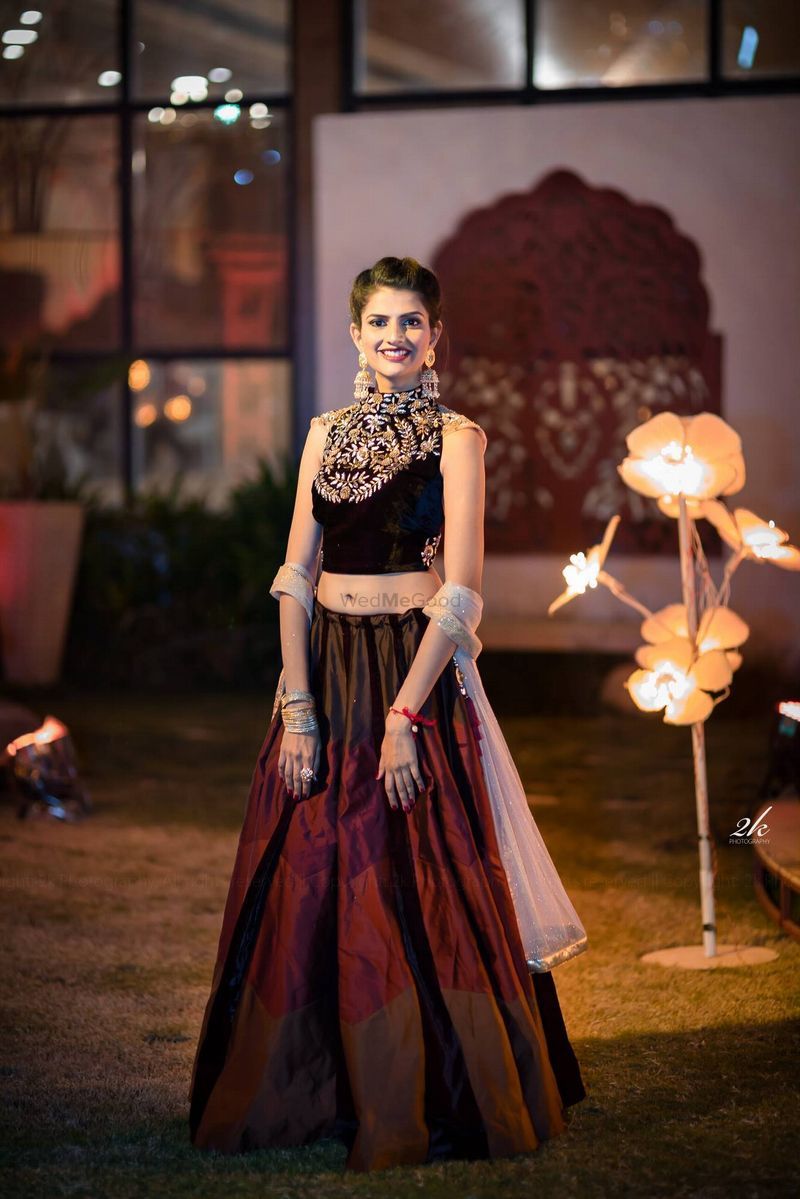 Image via 2k Photography★ 5
A great idea for winter weddings, this one works on velvet and just about any other thick fabric as well! Plus, you don't need a necklace with this one!
40. This blouse design with cap sleeves that stands out!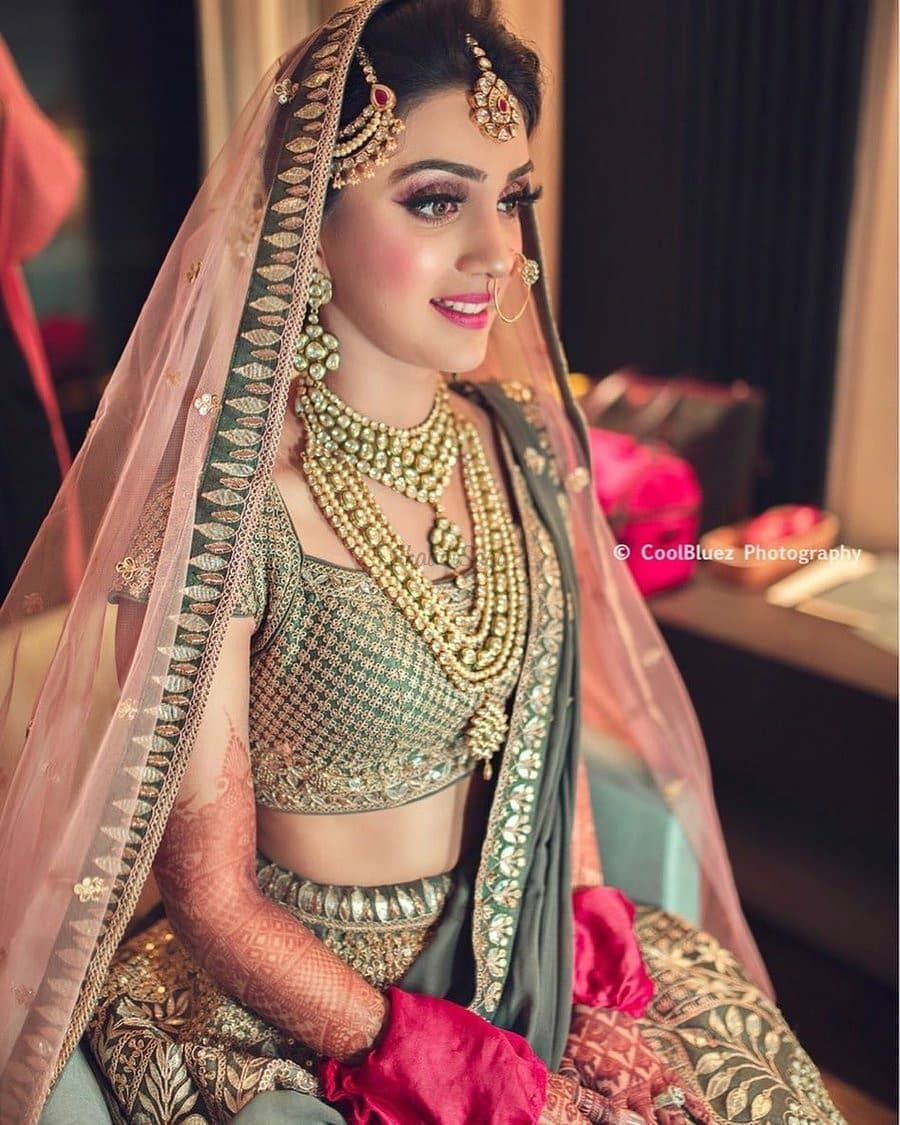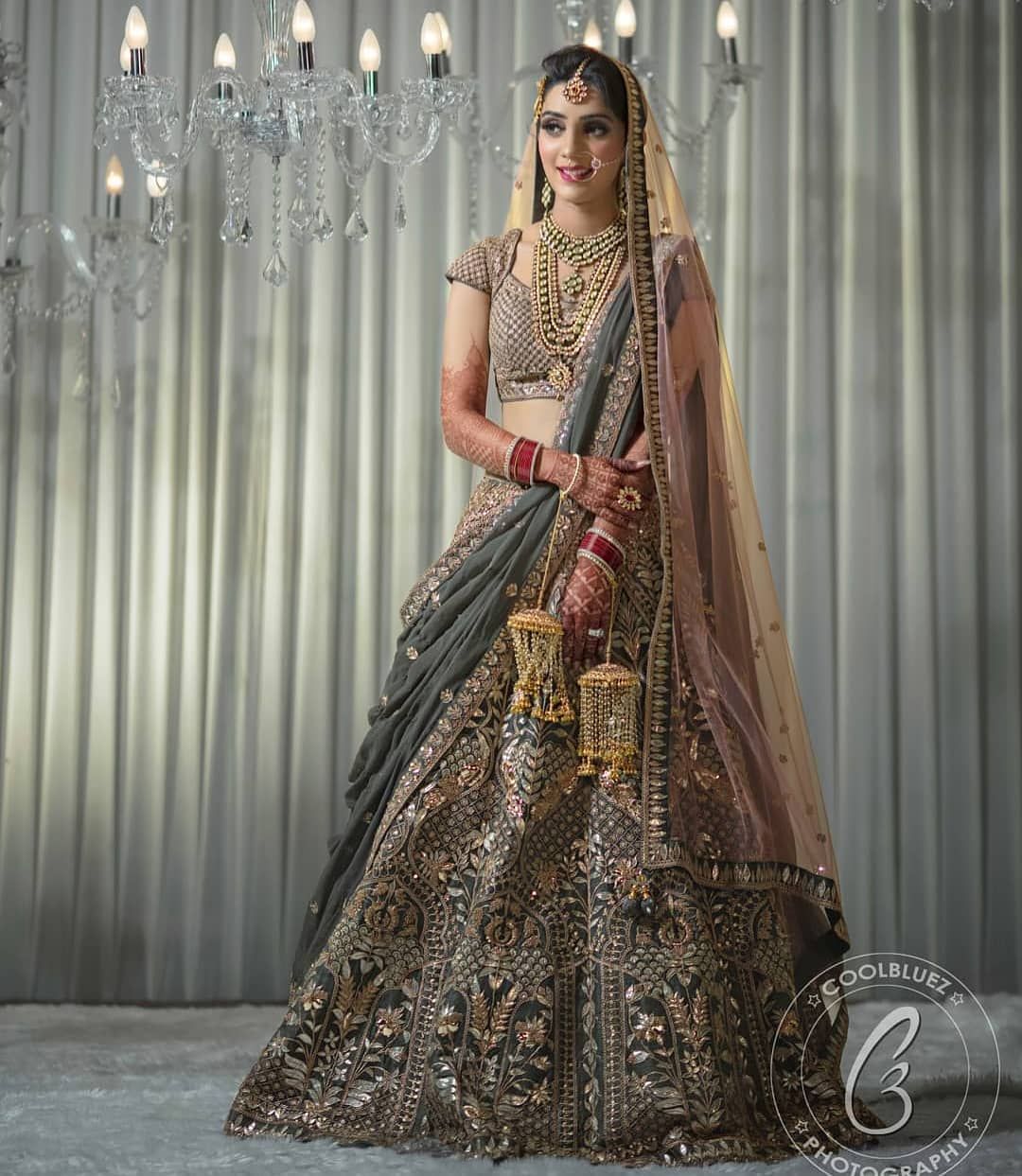 Image via CoolBluez Photography★ 4.8
Cap sleeves and a unique design, this one is simple, but looks nice!
41. This one with the frills which is happy!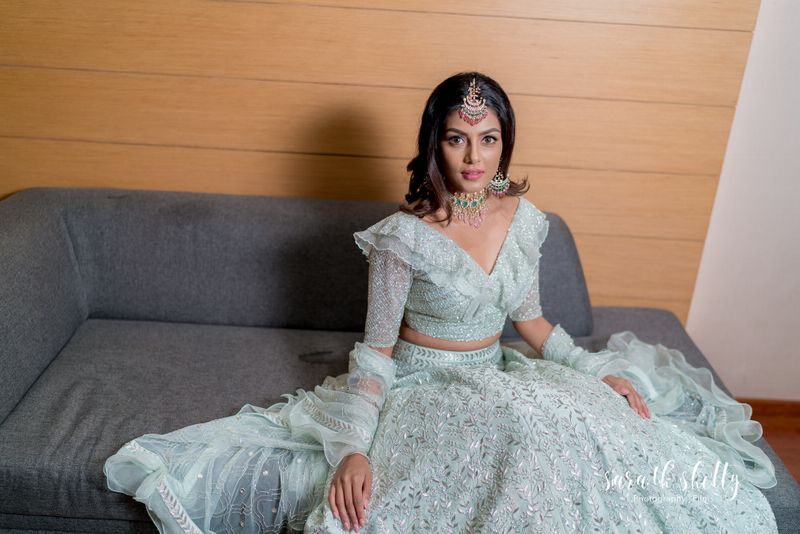 Image via Mishru★ 4.8
A great blouse design which can work equally well without a dupatta, thanks to all the frill!
42. Or this blouse which has a jacket-like design!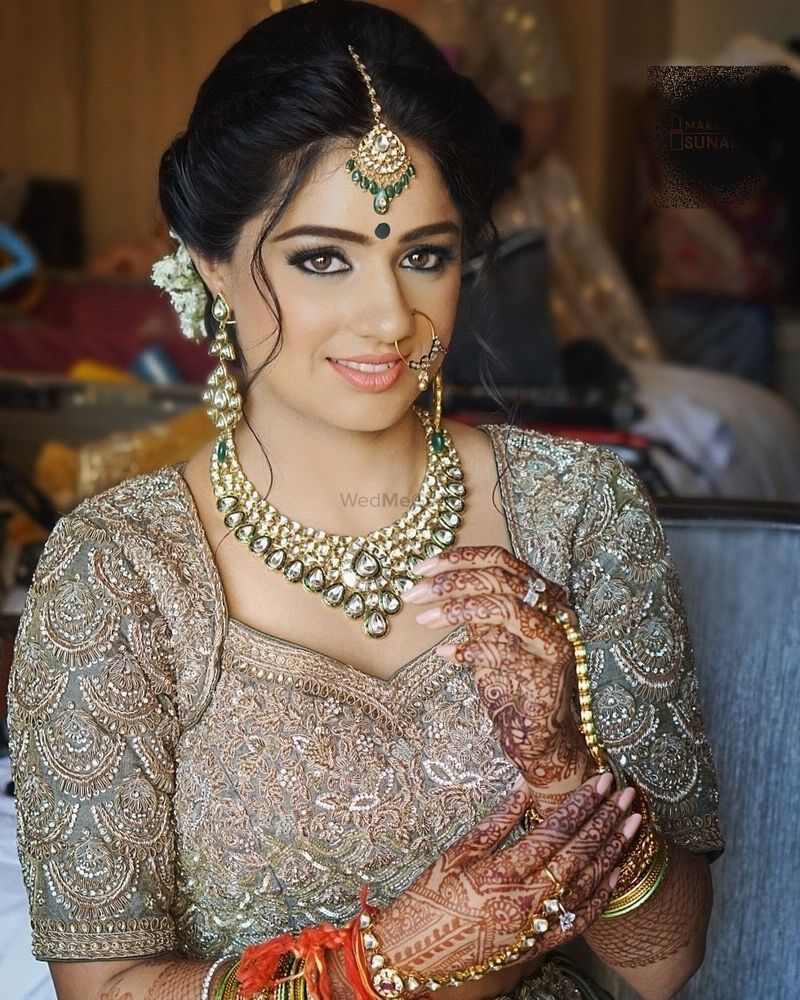 Image via Makeup By Sunaina★ 5
Love this bridal blouse design too- it's got something so nice about it! Like the subtle neckline and the sleeves which gain all the attention!
43. This bridal blouse that has a cool strappy design!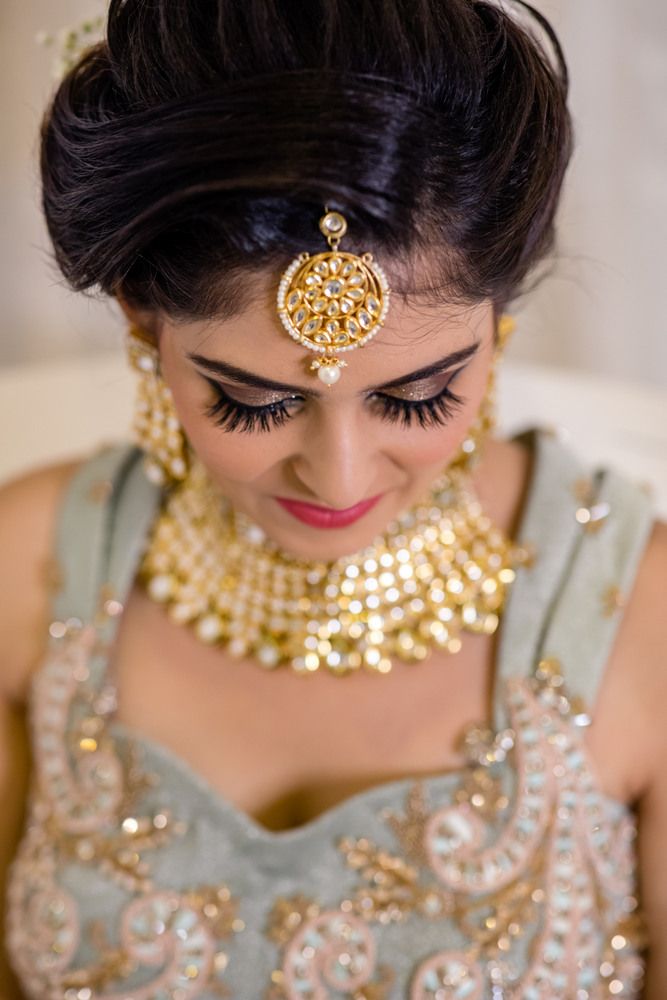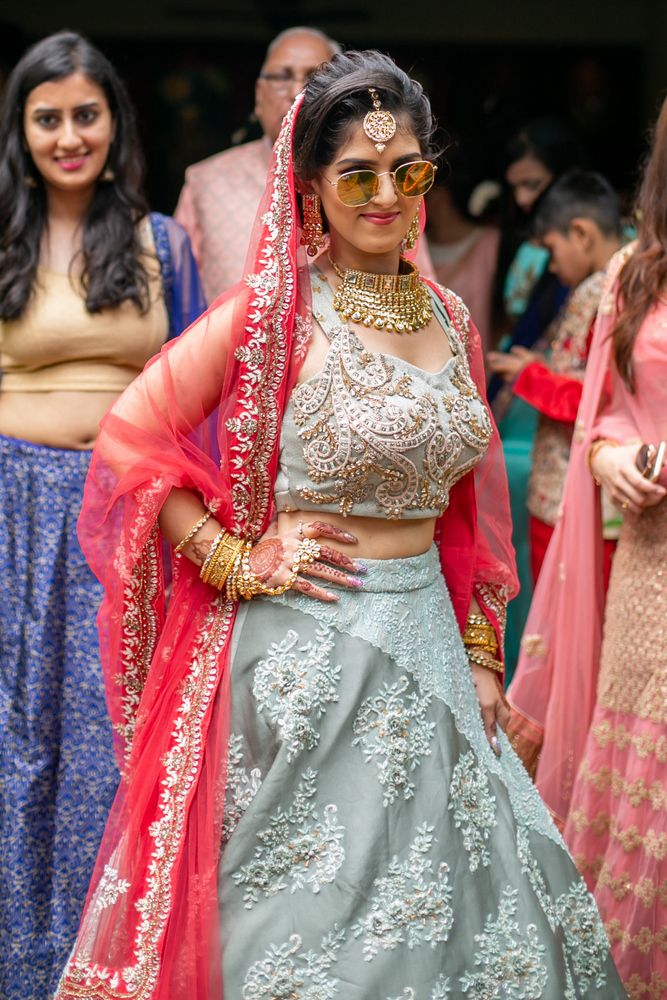 Image via Picsurely★ 5
A great sleeveless blouse option for summer brides! So easy breezy!
44. This blouse design with a collar that looks so precious!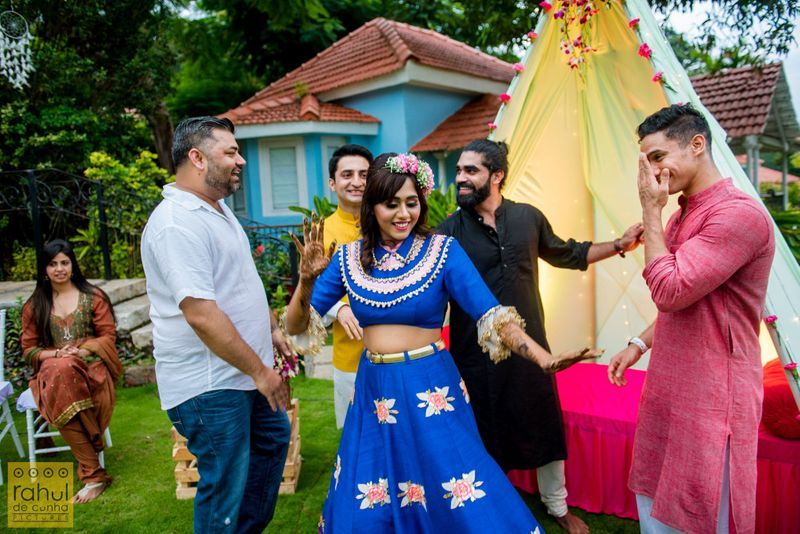 Image via Rahul de Cunha Pictures★ 5
This outfit by Papa Don't Preach is so cute with that collar! Love the belt that comes with the outfit too!
45. This blouse design that's stylish with an off shoulder!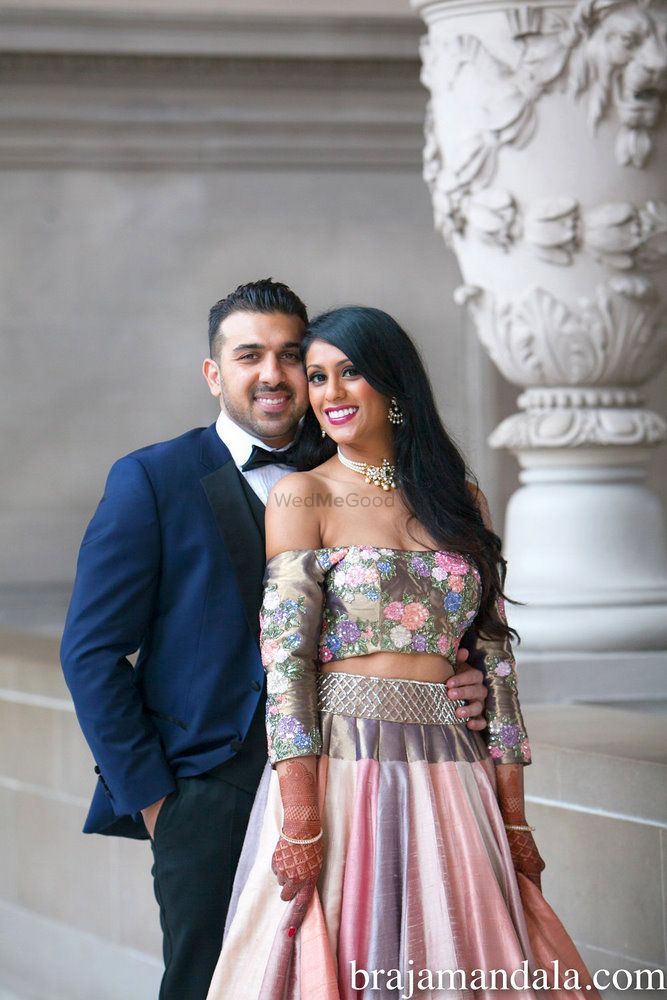 Image via Snigdha & Ajay (USA)
Looks nice, if you're looking for strapless options, which look good too!
46. Or this blouse that's got full sleeves with off shoulder!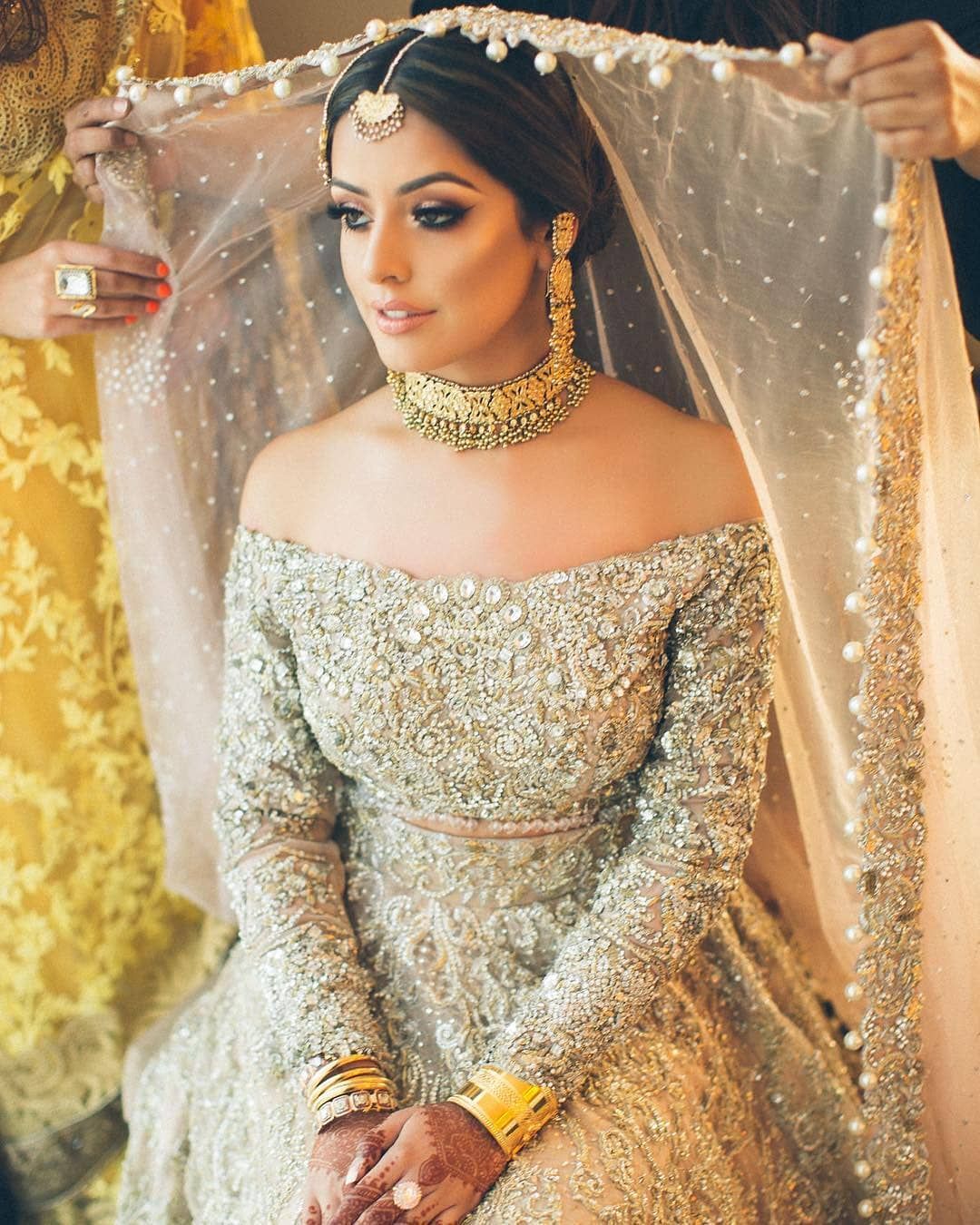 Image via @memoirz
Full sleeves bridal blouse with off shoulder never looked better! It's a pretty modern silhouette to consider, but the fitting has to be perfect!
47. Styled like a bustier to make an impact!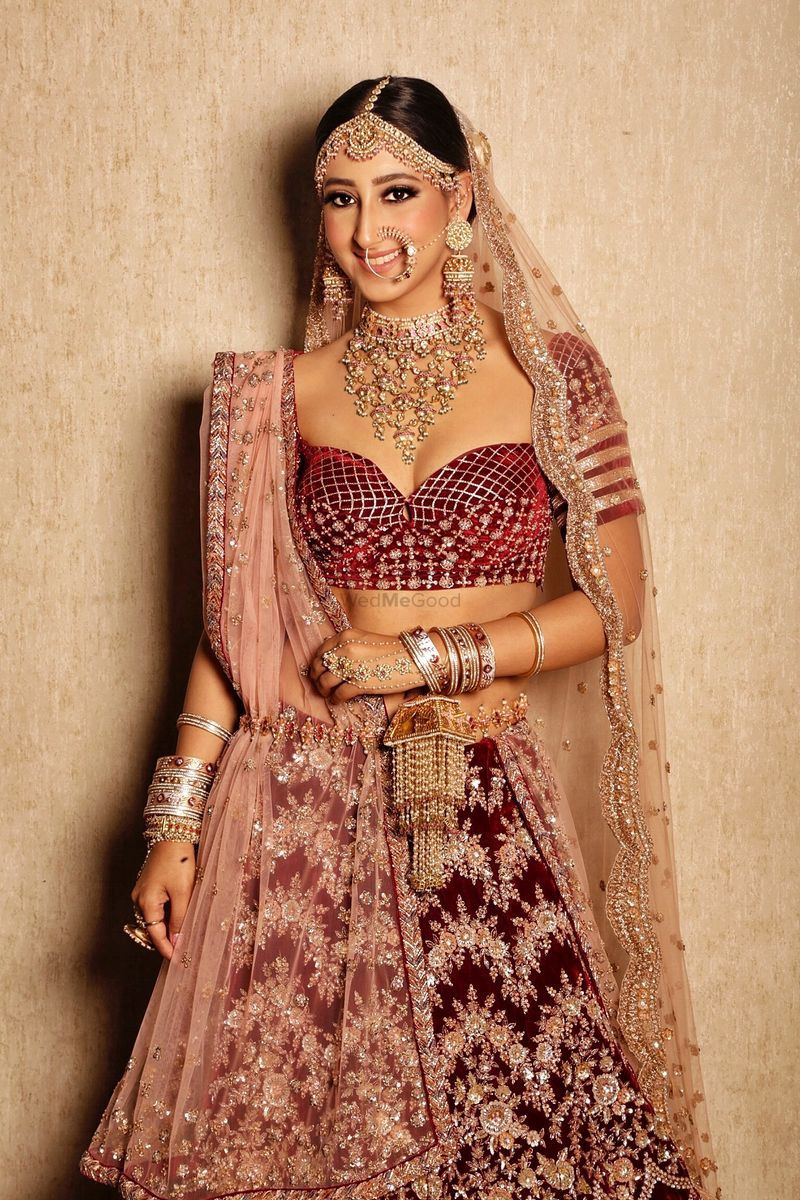 Image via Neha Adhvik Mahajan★ 4.2
This bridal blouse like a bustier and is good for brides who aren't afraid to show some skin!
48. This bridal blouse with the striped pattern on the sleeves!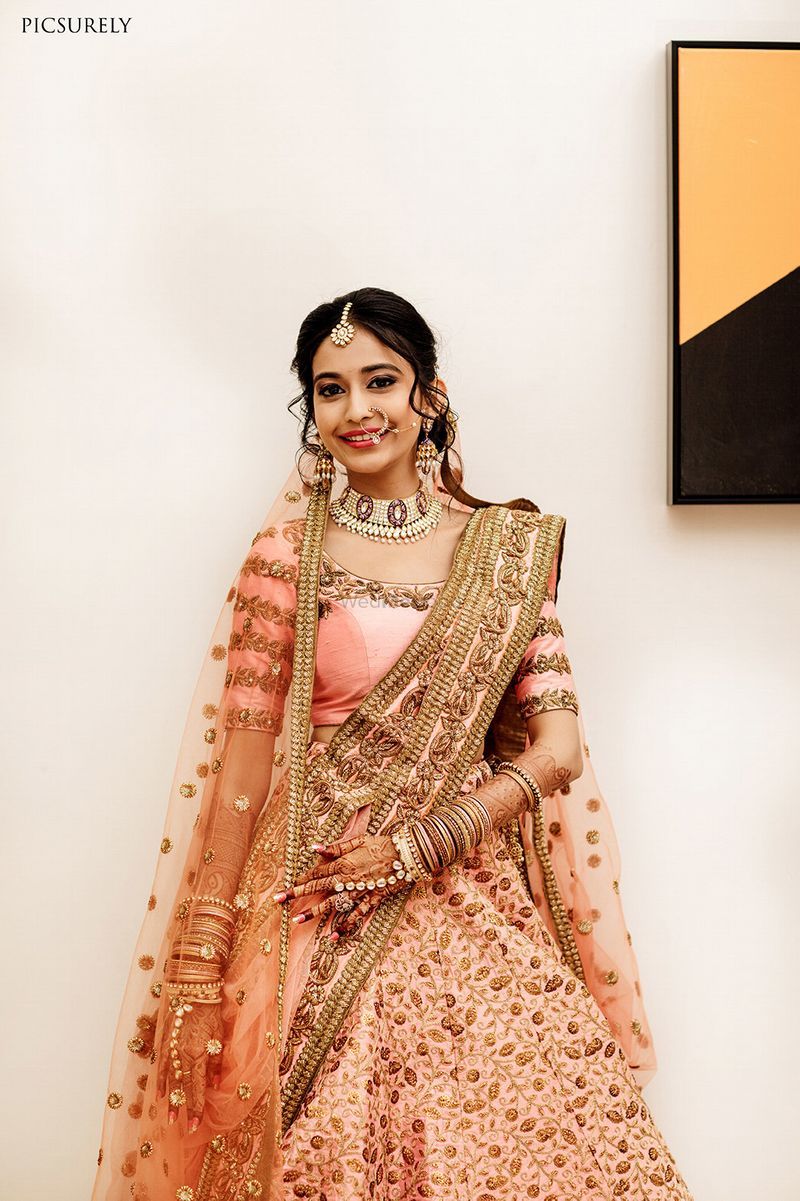 Image via Picsurely★ 4.7
Just work around the neckline and the sleeves! The rest of it kept plain!
49. This bridal blouse with the frill sleeves that's fun!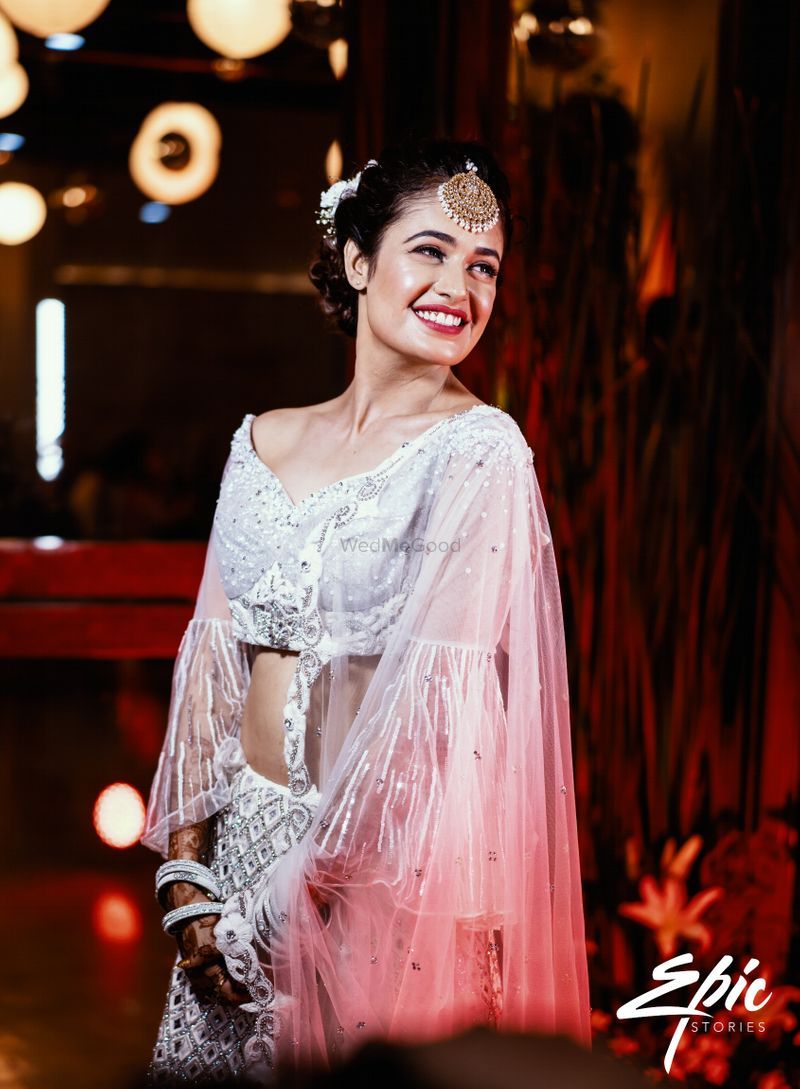 Image via EPICSTORIES
Fun sleeves bridal blouse which are great for a fun event like the sangeet, engagement or even the mehendi!
50. This bridal blouse design with the attached dupatta!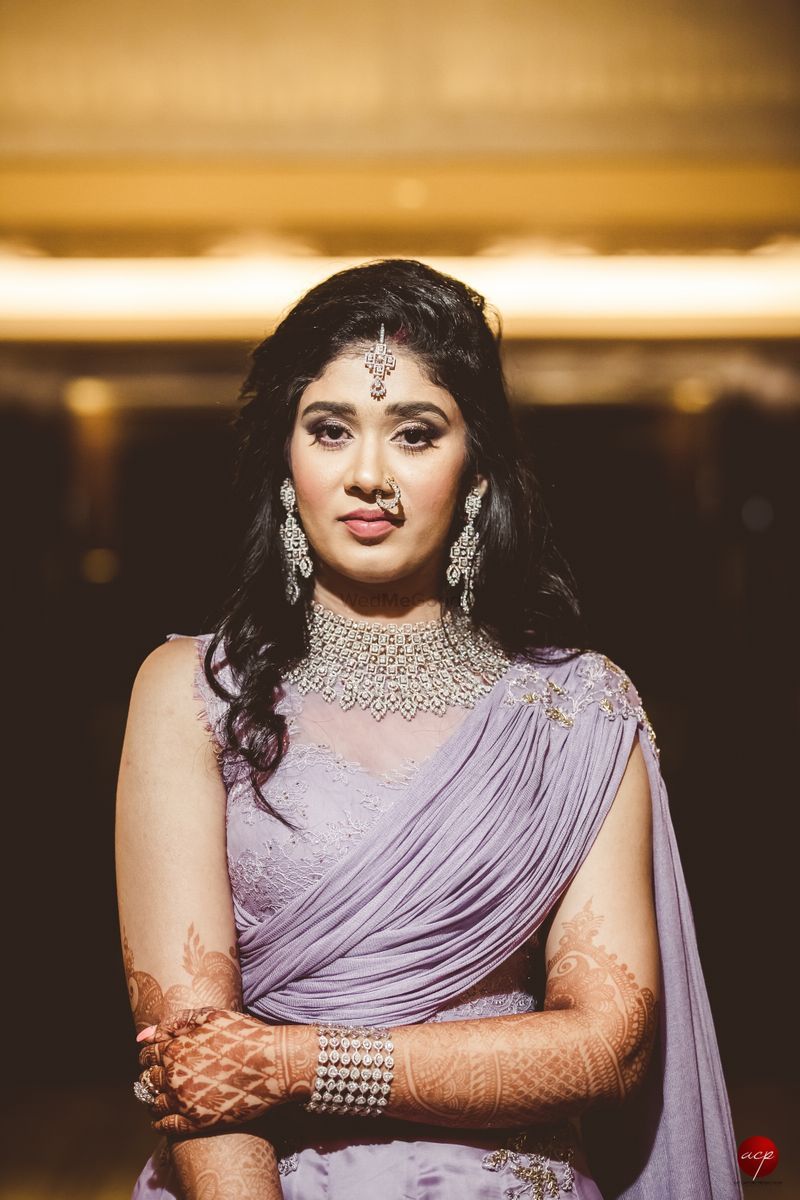 Image via Artcapture Productions★ 4.5
Attaching the dupatta to the blouse is a great idea for modern brides who don't like the extra fuss, and Shantanu Nikhil rock at it!
51. This bridal blouse design that looks special with the full sleeves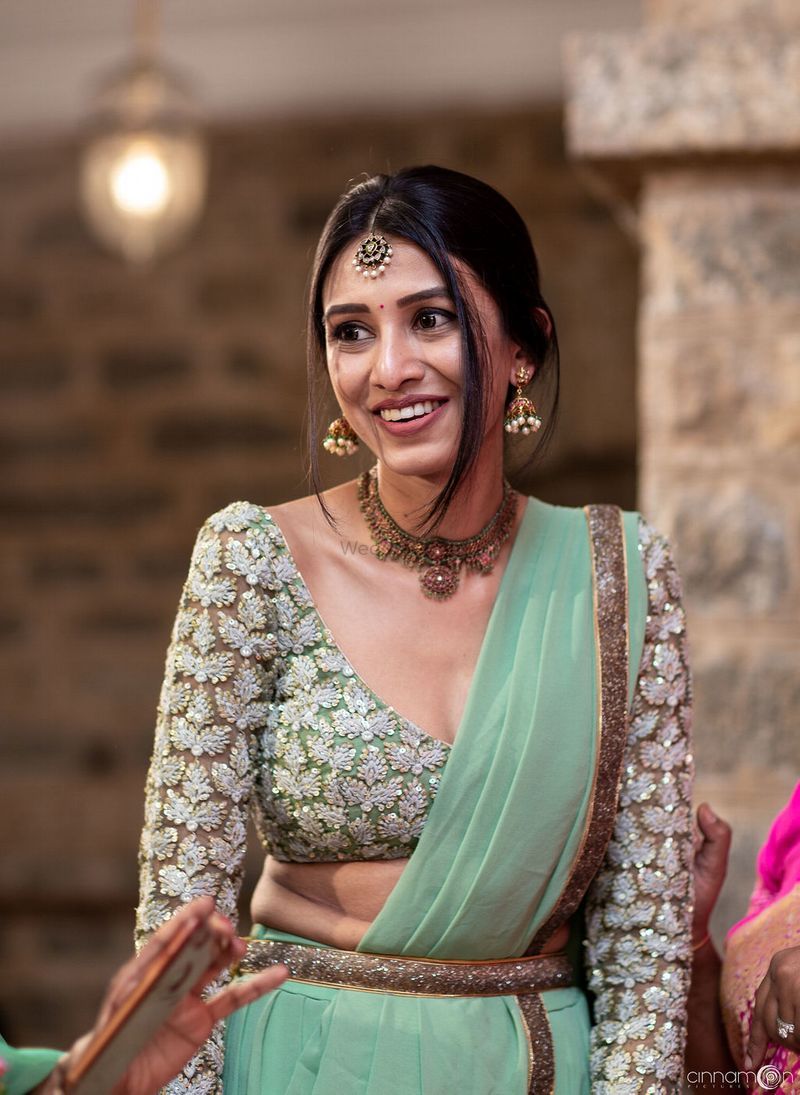 Image via Cinnamon Pictures★ 5
Embellishment all over, but one that is sheerer on the sleeves. If you're looking for a bridal blouse with a deep neck, but without showing too much more, then this one is apt!
Well, if you're obsessed with outfits as much as we are, then we are sure you loved loads of them! The factors involved in designing a gorgeous-looking blouse are- neck design, which involves both front and back of the blouse, the fabric used to design the blouse and the work on the blouse. But as a rule of thumb, a heavy lehenga is always matched with a simpler blouse and vice versa.
Now that bridal blouse is on your mind, you must be running to buy your dream wedding lehenga...so, what are you waiting for? Pin & screenshot your favorite lehenga blouse.