Wedding Reception Hairstyles Trending In Indian Weddings
BY Guest Author | 17 Aug, 2019 | 93859 views | 5 min read
Indian weddings are crazy, there are so many functions and ceremonies. But after the wedding day, we think the second most important wedding function is reception. After all, its when you will be introduced as a newly married bride. Therefore, it's a must that you look at your best on this day. 
If there is one thing that can enhance the overall reception look and give you a bewitching edge, then definitely it is the hairstyle. Therefore, it is important that a bride-to-be chooses the best hairstyle to compliment perfectly her wedding reception look. These days brides are flaunting different hairstyles and each hairstyle will leave you in total awe!! 
Hence, we bring you a list of trending hairstyles, which are apt for your wedding reception day.
So, please have a look and swooned by the gorgeousness of each hairstyle.
1.
Curly Hairstyle For Wedding Reception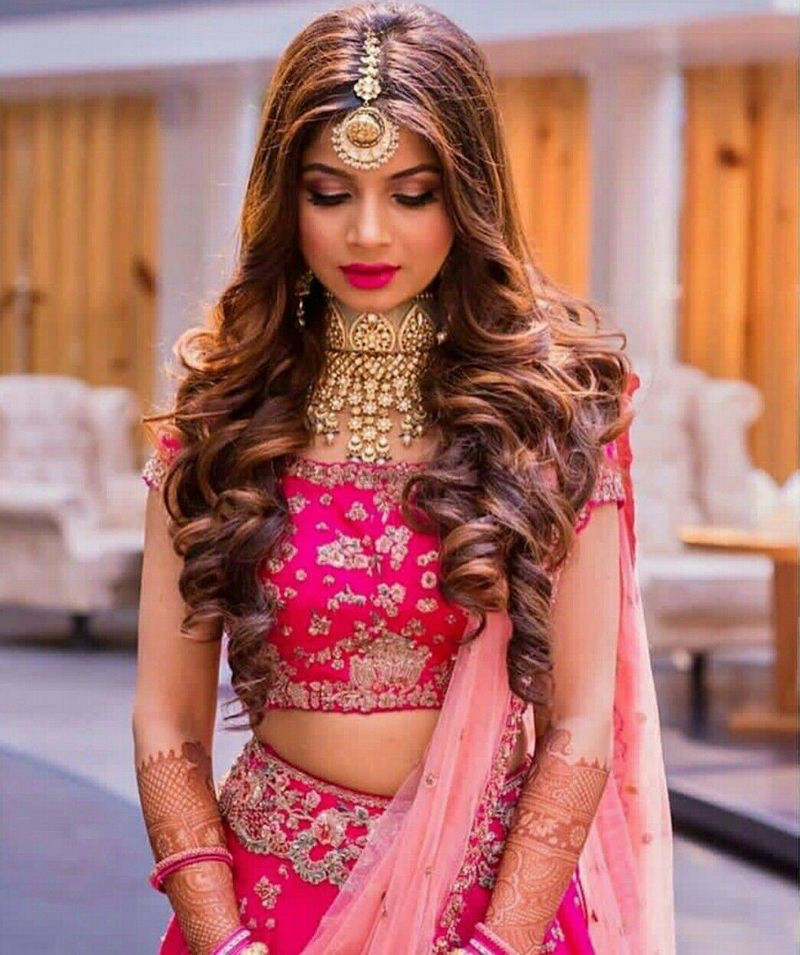 Image viaMakeovers by Lavanya★ 5
If you have long, thick and beautiful hair. Then, after adoring a traditional bun on your wedding day, let them loose on your reception party. Add more volume in your hair by doing outwards curls. Put a statement maang tikka to add glamour and you are ready to kill with your mesmerising look.
2. Edgy Half Updo Reception Hairstyle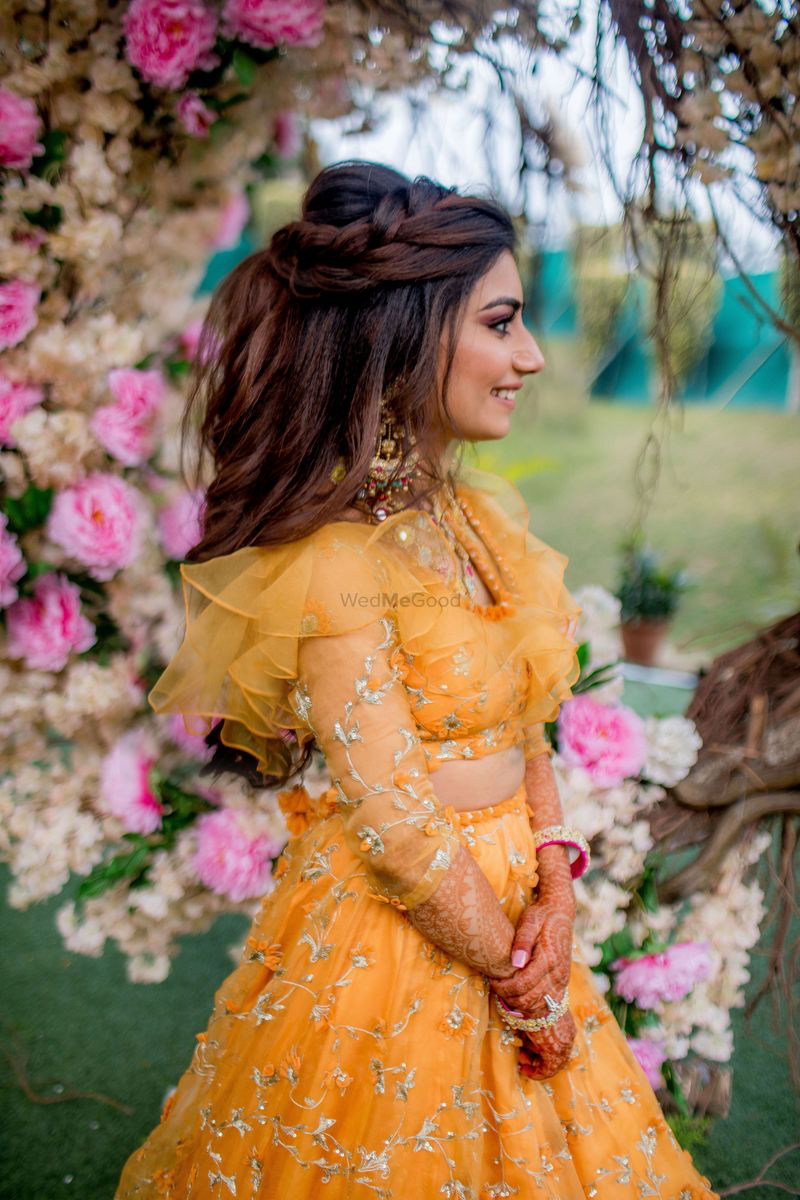 Image via Meenal and Dishank
A bride-to-be who wants an edgy and modern reception look definitely can try this half up-do hairstyle for reception parties to add more glam to her overall look. It will definitely make you look like a diva on your wedding reception day.
3. Soft Side Swept Hairstyle for Lehengas
Image via Amrit Kaur - Hair & Makeup ★ 3.9
Another, favourite curly hairstyle for a bride who has long tresses. Soft curls side swept hairstyle will make you look drool-worthy on your reception day. Just add a pretty accessory with pearls to give more alluring look and your perfect hairstyle for reception party is ready.
4. Sexy Tresses Hairstyle For Reception Party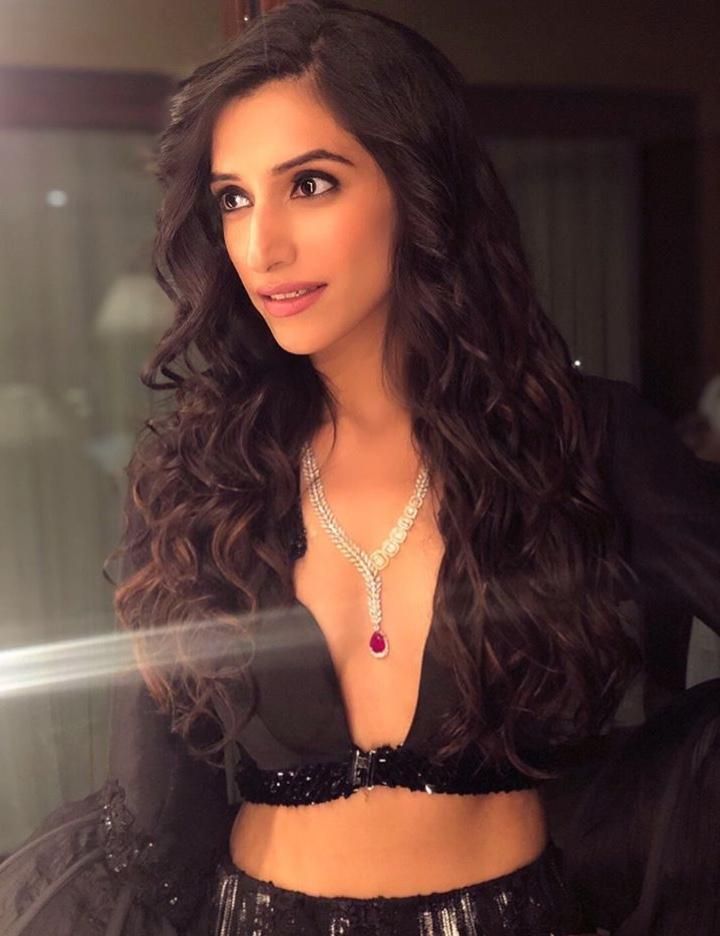 Image via Ritika Kadam★ 5
Remember, what was Deepika Padukone hairstyle look on her Indian wedding reception. She added sexy and glamorous appeal by opting for wild curls for her long tresses. We all love it! And, since then it is one of the trending hairstyles in Indian wedding receptions. Just let your hair loose, no accessories, no tying them up, just wild loose long curly tresses and dance your heart out. 
5. Twisted Donut Bun Hairstyle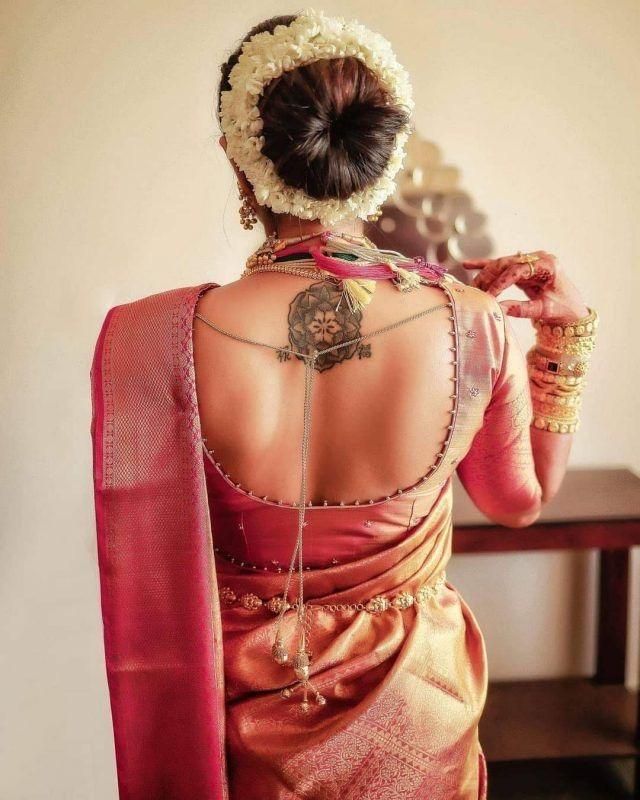 Image via Pinterest
Both, Anushka Sharma & Deepika Padukone opted for a classic traditional bun with gajra on their respective reception days. Try to give twist to that classic bun, and try this twisted donut bun hairstyle for your wedding reception look. If, you are planning to wear a saree on your reception day then trust us this hairstyle will compliment beautifully and complete your newly married look. Just add gajra for an alluring appeal. 
6. Romantic Braided Low Updo Hairstyle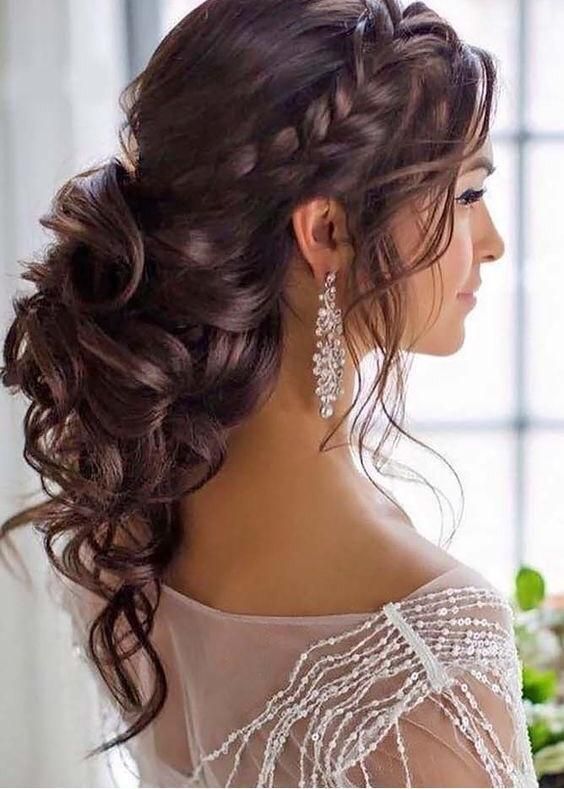 Image via Pinterest
If you are a bride-to-be, who doesn't want to open her hairs and still want that curly effect. Then, you should try this braided low updo with soft curls hairstyle on your wedding reception. The soft curls cascading over shoulders will give a beautiful romantic appeal and your hair will also stay in place, while you are partying out at your reception party.
7. Chic Messy Updo Reception Hairstyle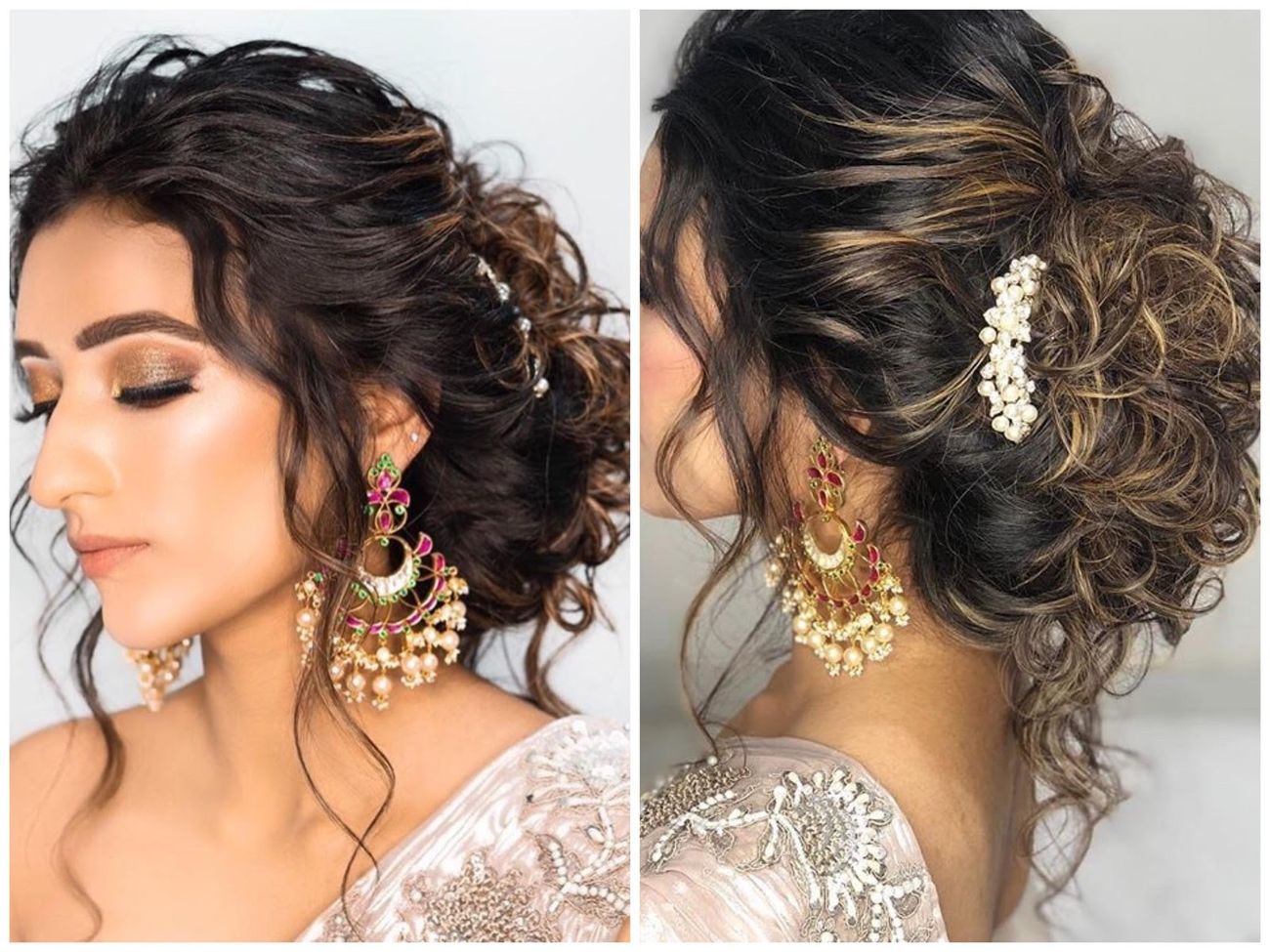 Image via Ritika Kadam★ 5
A chic looking messy updo with delicate curls will give a fascinating look on your wedding reception day. Especially, if you are planning to wear an off shoulder outfit on your reception then this hairstyle will enhance your overall look. Adding small pretty little adornments when sparkling through the curls will make you look more enchanting.
8. Beautiful Lotus Braided Hairstyle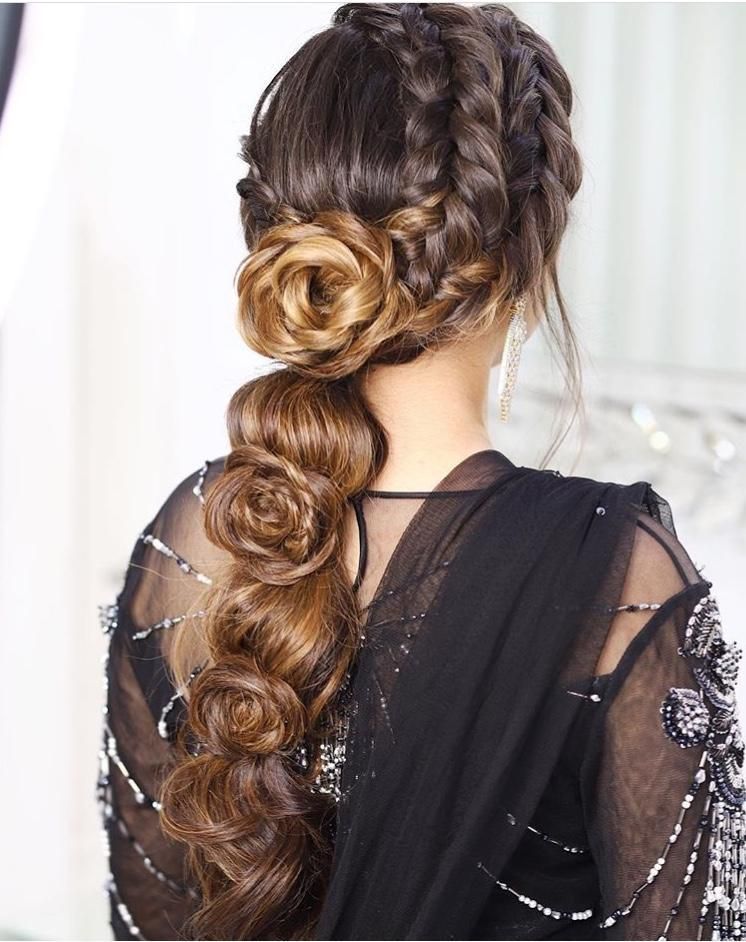 Image via Ritika Kadam★ 5
This is one of the beautiful wedding reception hairstyles we have seen lately. Just look how gracefully lotus effect is given with twisted braids. A bride-to-be, who wants an elegant hairstyle for her reception look should try this one. It will definitely look wonderful, flaunt it with a gorgeous gown and you will look effortlessly beautiful.
9. Luscious Long Braided Reception Hairstyle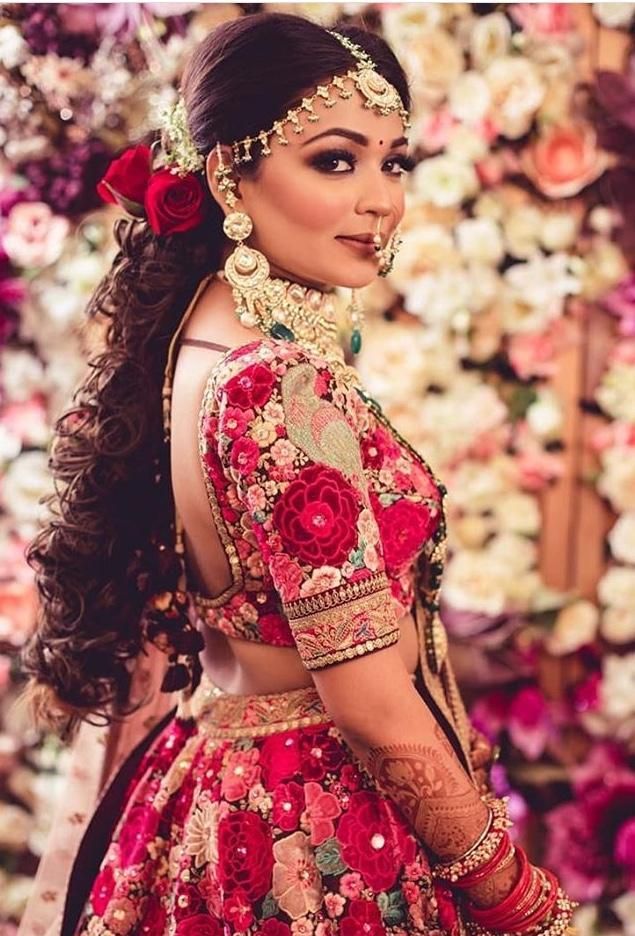 Image via Aarushi Oswal Makeup Artist★ 4.3
Just look at that luscious looking locks decked up with beautiful roses giving an exquisite charming appeal to a newly married bridal look. This hairstyle will look whimsical and everyone will be left smitten by your bridal beauty. Definitely, a bride-to-be should consider this gorgeous hairstyle for her reception.
10. Old Hollywood Retro Party Hairstyle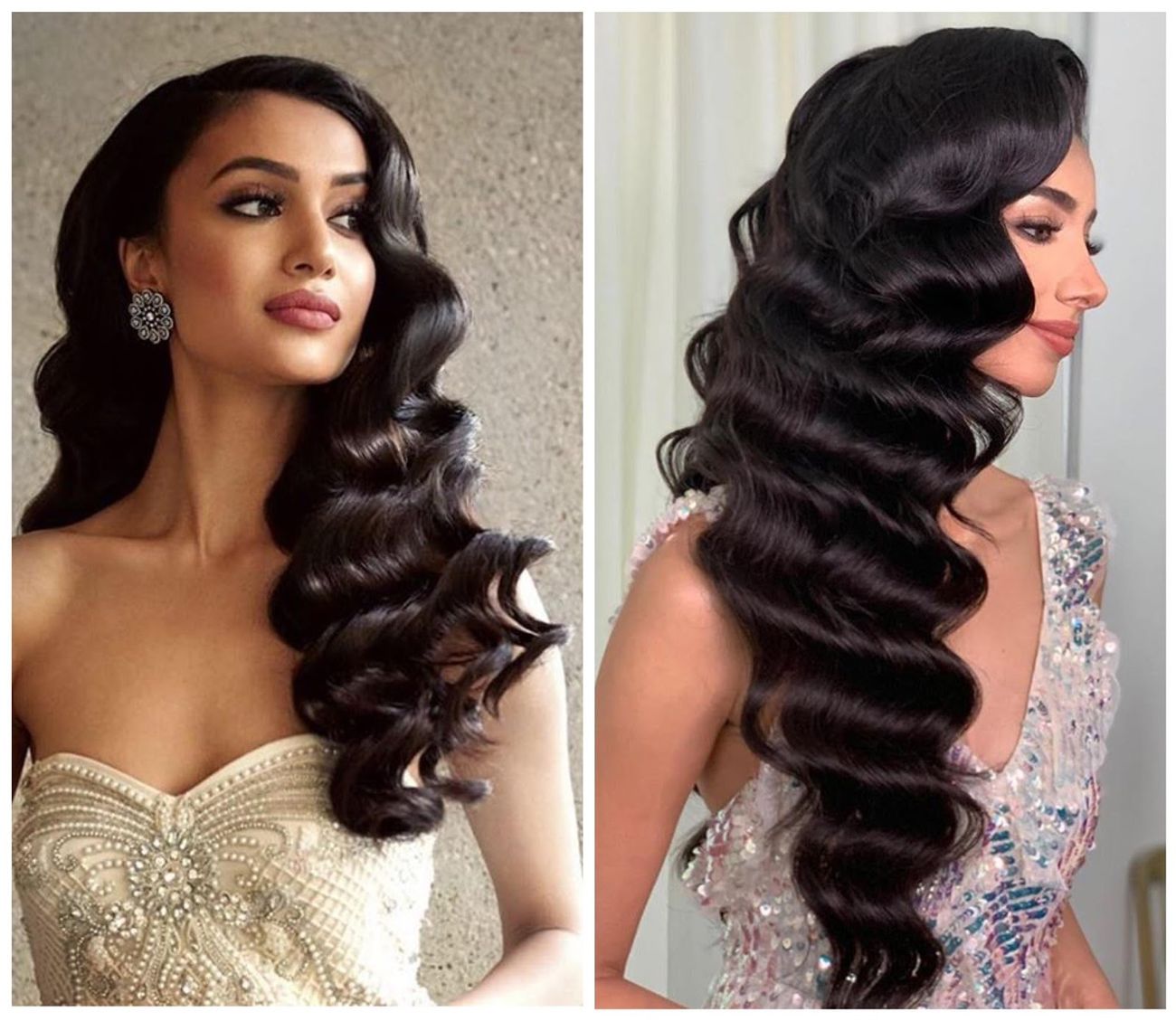 Image via Aamir Naveed
This Hollywood inspired retro look will add oodles of charm to your wedding reception look. The retro waves hairstyle paired with a sexy gown will make you look dead gorgeous and glamorous on your reception day. The famous Instagram influencer Diipa Khosla also flaunted this retro hairstyle look on her wedding reception. So, definitely this is one of the trending hairstyles to consider for your reception look. 
11. Vintage Bun Hairstyle For Wedding Reception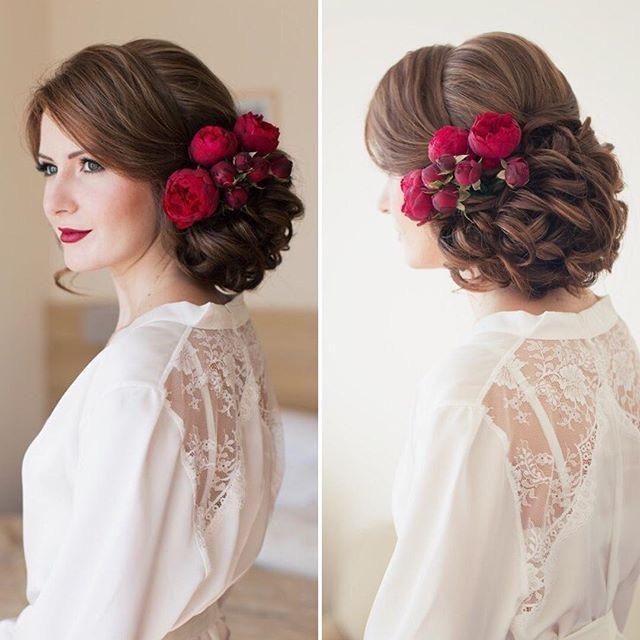 Image via Pinterest
Girls, if you are looking for a hairstyle that'll give you an old world charm vibes on your wedding day. Then, definitely this one is winner. A classic vintage bun hairstyle with tons of roses to add glamour is perfect for the wedding reception look. It will give an 80's Bollywood vibe when team up with a gorgeous red or gold saree on your reception, and you will look like a quintessential newly married bride.
So, that's the end of our list. Hoping, that you love this dose of modern hairstyle look and more such bridal hairstyles inspiration and left in awe by the sheer charm of each look. 
Do, let's us know which one is you decided to flaunt on your wedding reception day for the picturesque look.
Still cant decide, worry not and read about how to find the perfect hairstyle based on your face shape.
Authored by Vishakha Kohli