Bridal Necklaces Other Than A Choker For Your Wedding!
BY Anupriya | 30 Sep, 2020 | 7429 views | 4 min read
"Whether dainty or big, Choker necklaces are for the big day, for the engagement day or for any festive occasion!"- as much as we swear by this mantra, we know most of our brides do it too! But does that mean we're going to restrict ourselves from unwrapping a dozen other options (or even more) they can explore for their special day? Of course not!
Keeping every type of brides' preferences into consideration, we go on adding even the littlest of our discoveries to our blog to help each one of them settle on something that screams their style. And we do not mean to do anything different today either! While a choker necklace reinstates its place as a must-have in your jewellery box, there is an array of bridal necklace styles to choose from. Be it princess necklaces or collars, rani haars or rajputi haslis, you can try them all. So allow us to take you through our favorites, and convince you to take a different route!
Bling Affair!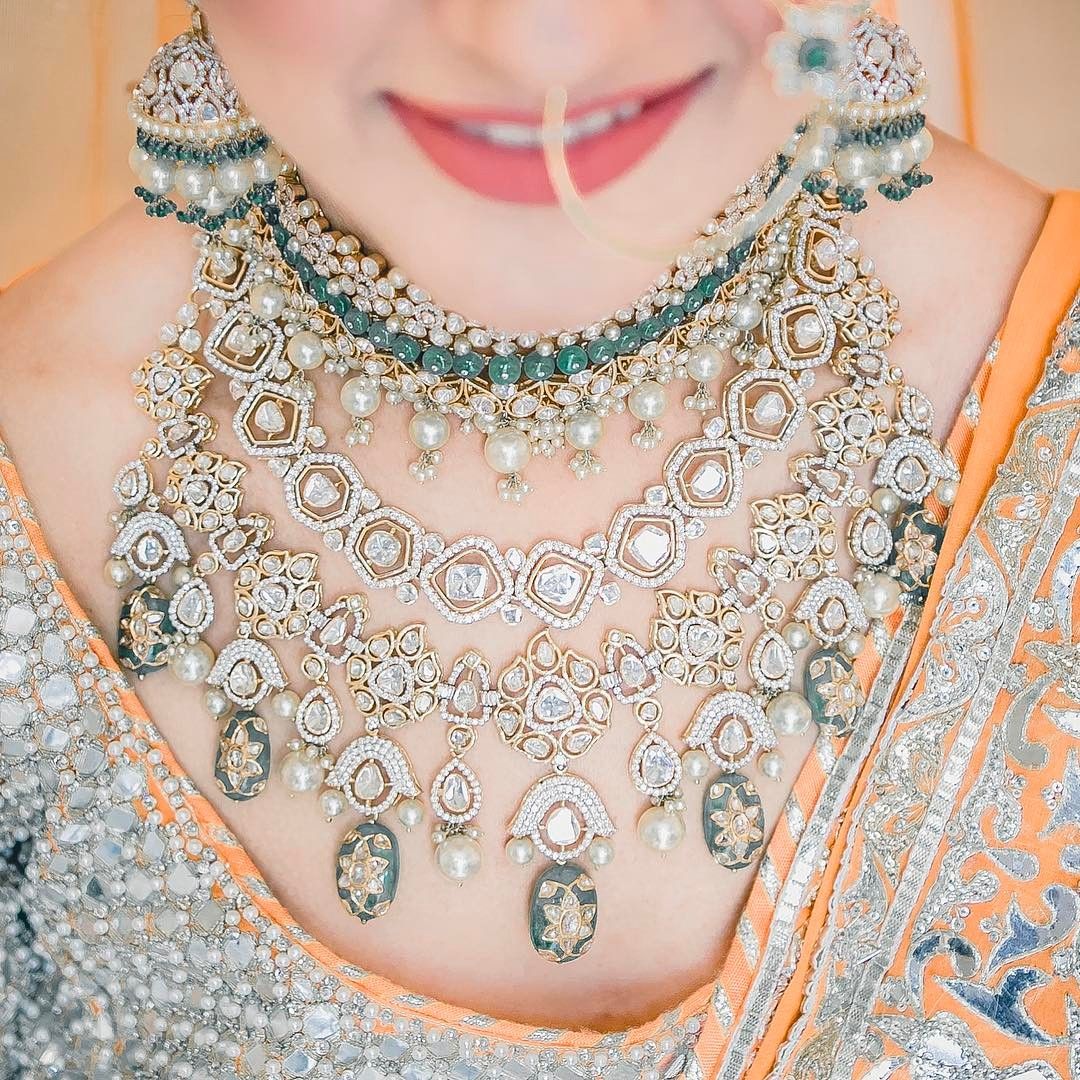 Image via Colorblind Production★ 5
What's not to love about this layered necklace encrusted with glimmering uncut diamonds and emeralds!
Minimal yet modern!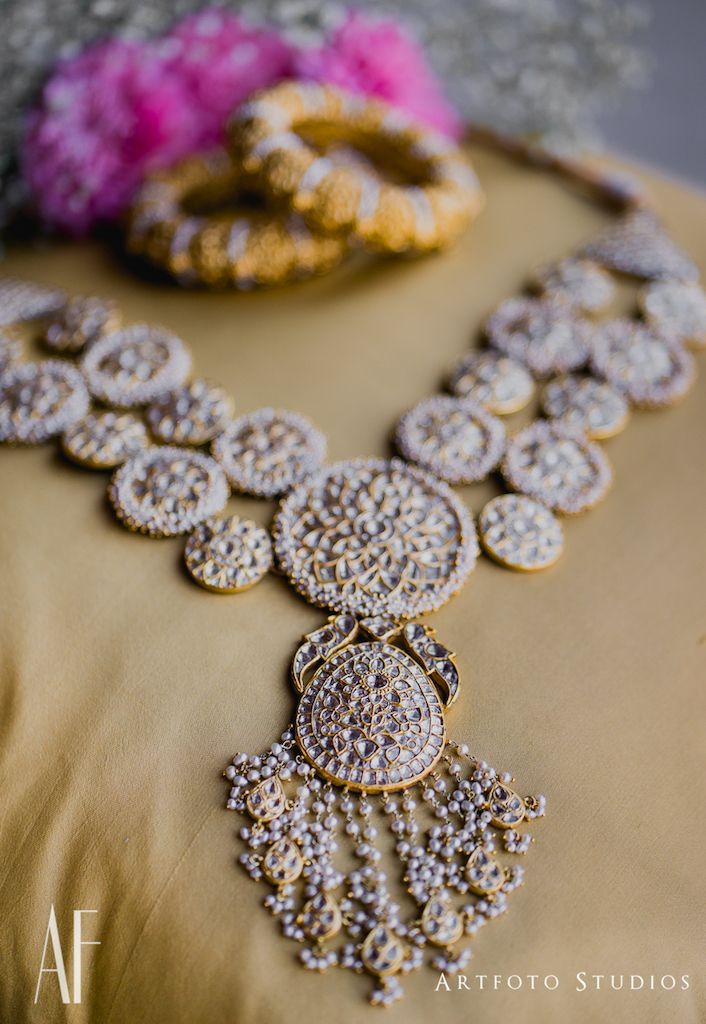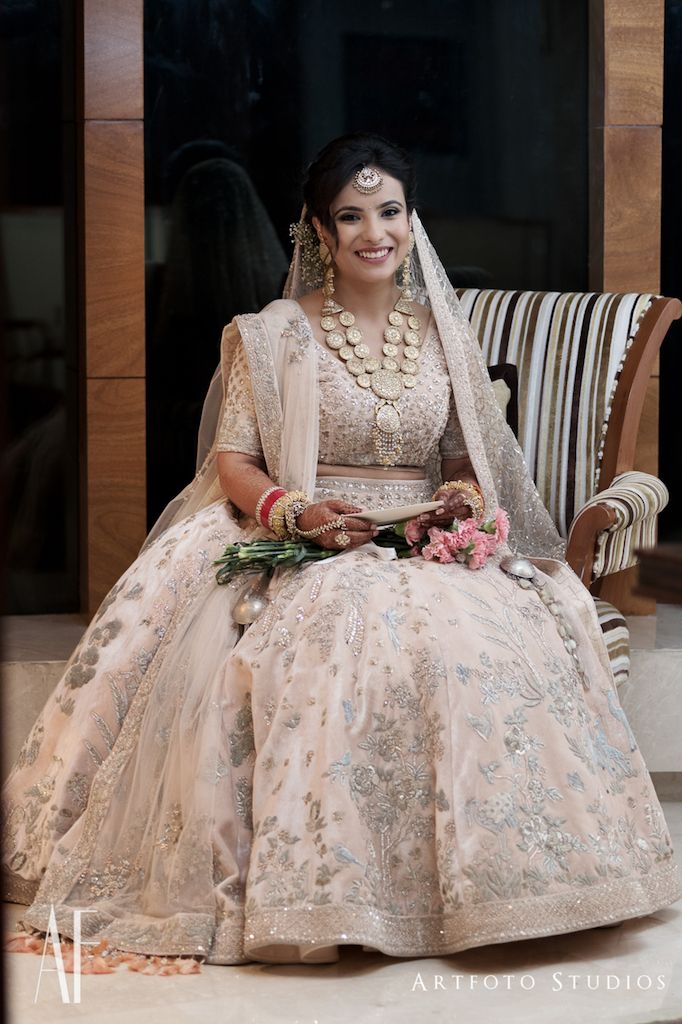 Image via Artfoto Studios★ 5
Don't wish to take the usual route? This double-stranded haar adorned with polkis might tick off your checkboxes!
Layer it up!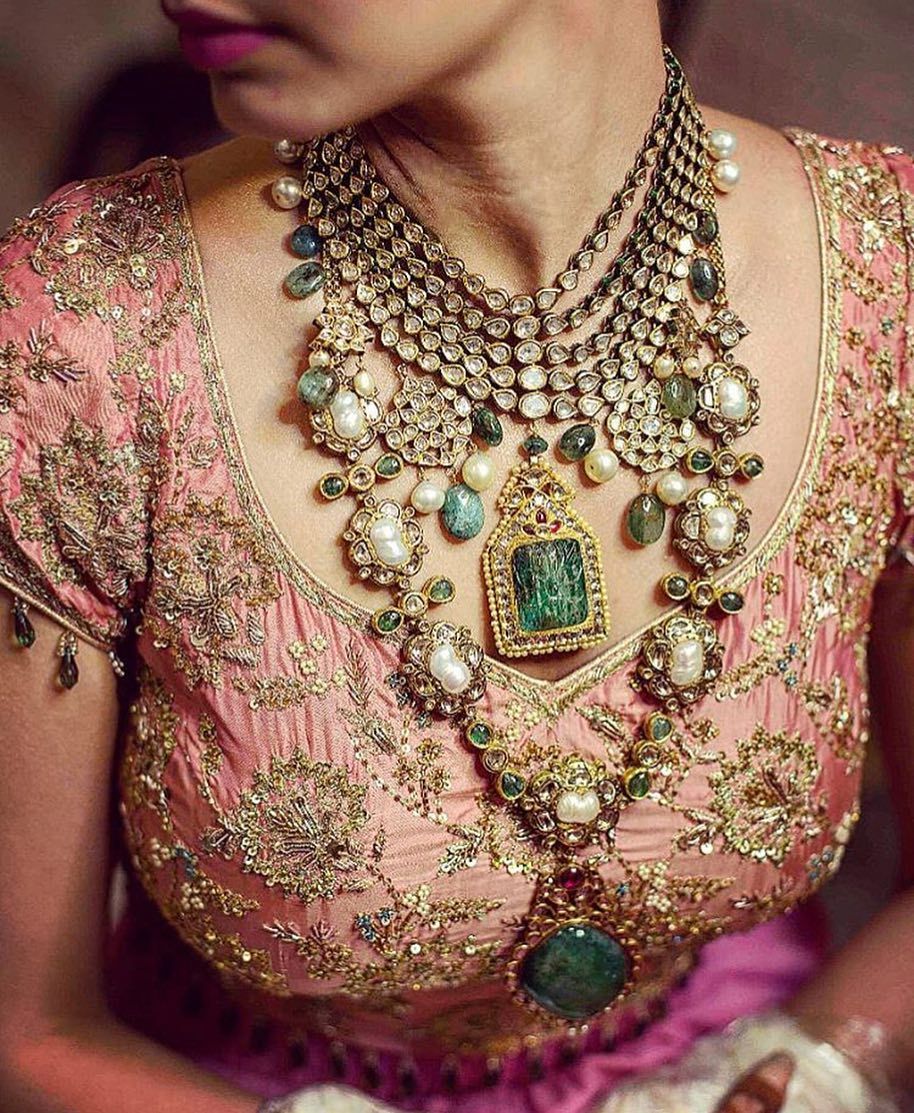 Image via Lilac Weddings★ 4.8
Get your jewellery game on point by layering two necklaces together just how this bride did. She opted for a bespoke multi-stranded necklace and complemented it with a rani haar done with russion emeralds, polkis & pearls .
Less is more!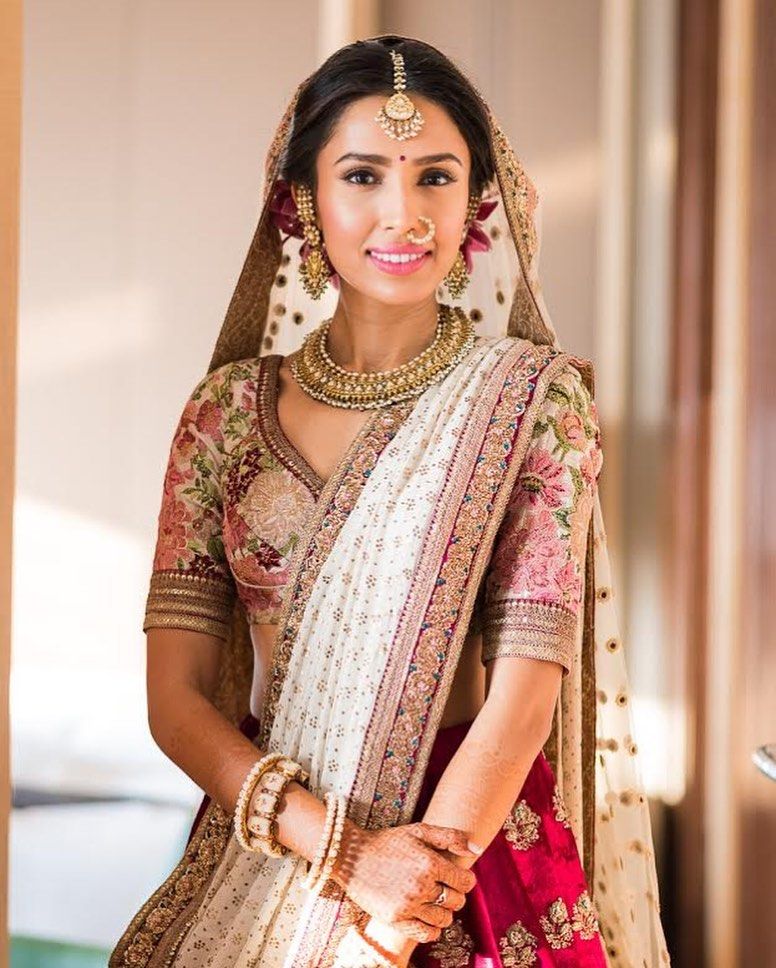 Image via Namrata Soni ★ 5
A lighweight princess necklace is always a great alternative to your usual chokers, and we couldn't be more sure until we saw this bride's jewellery choices.
Enamel details for the win!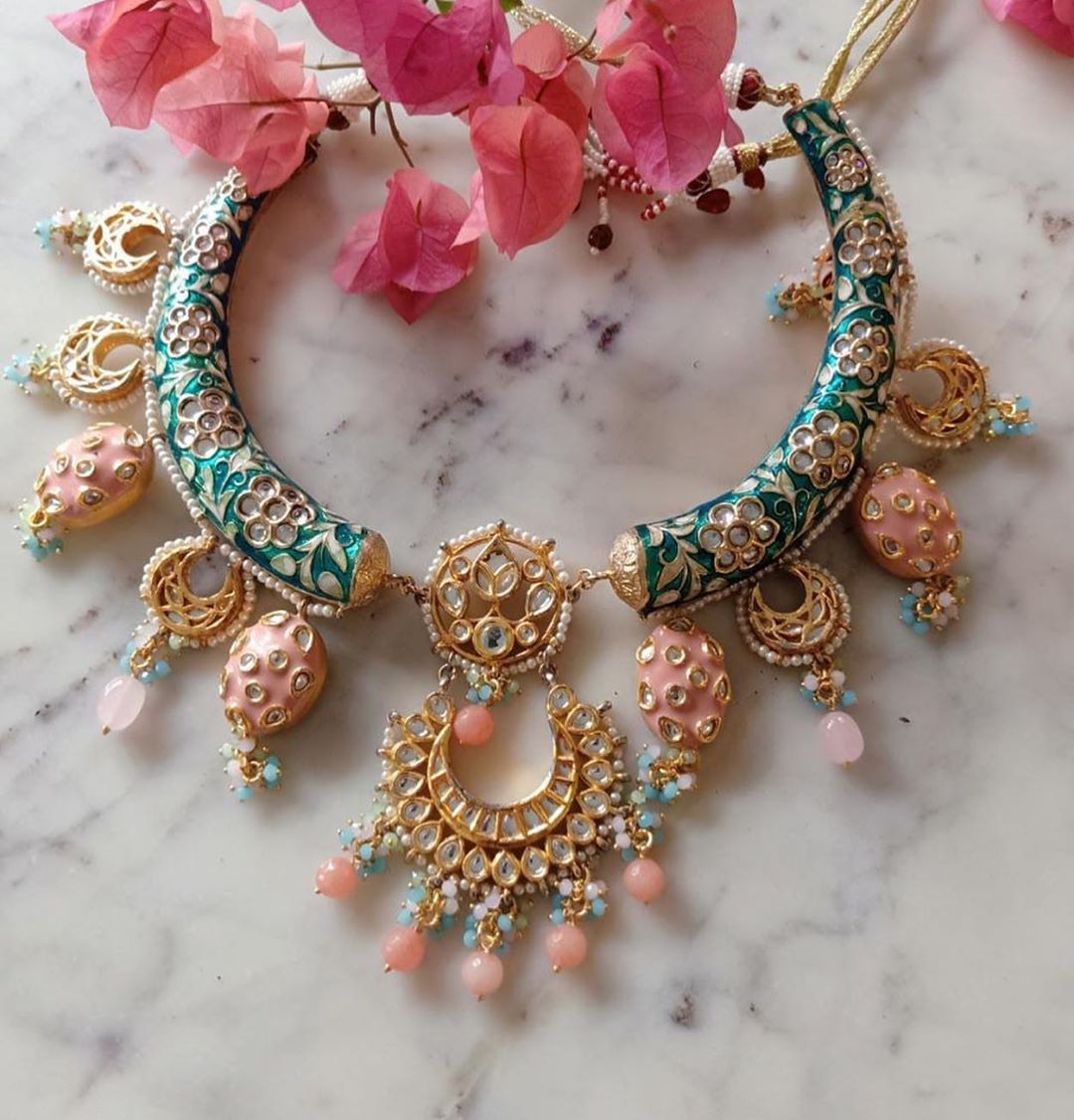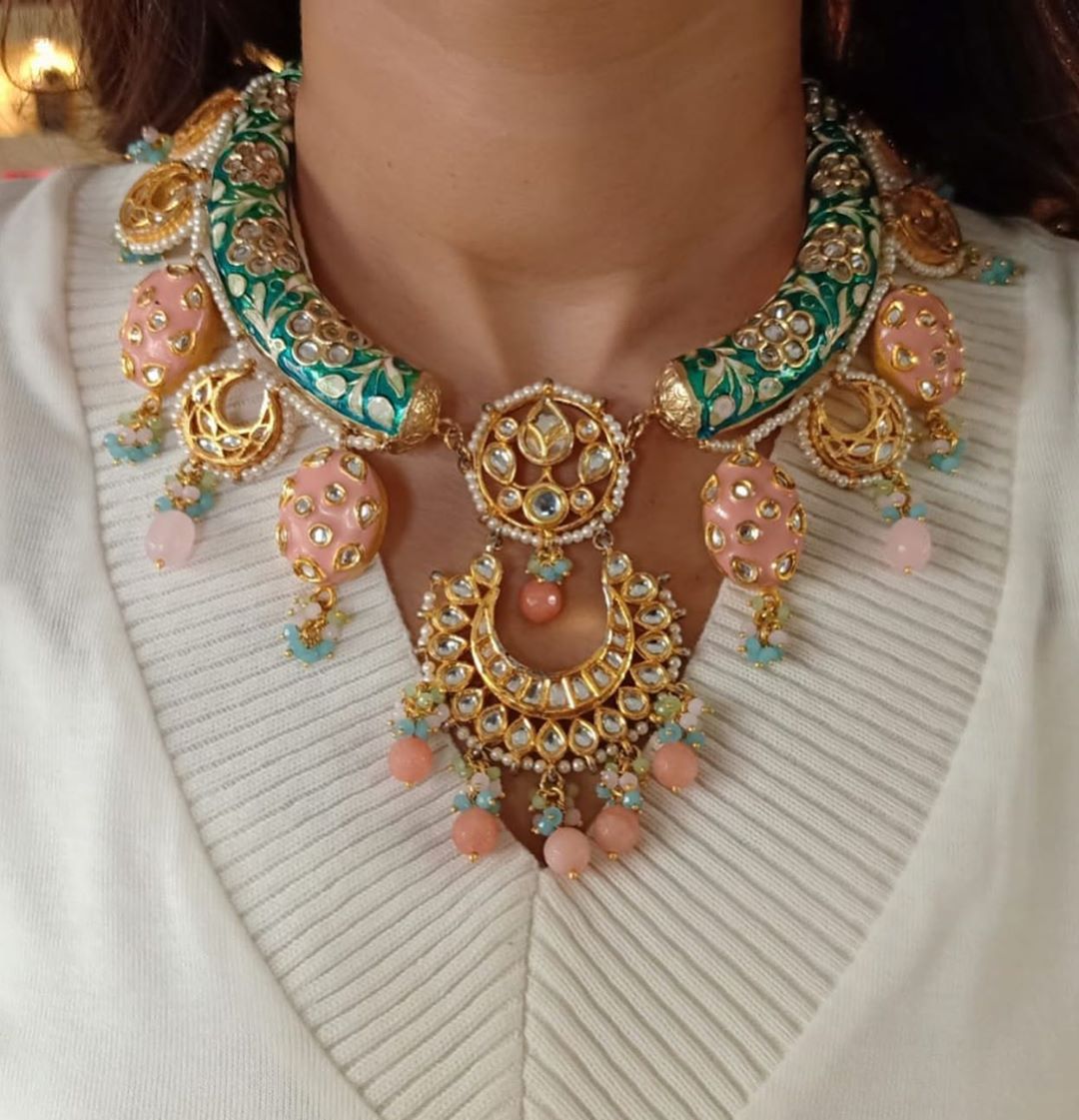 Image via TAD★ 5
For a rather traditional pick, we found you this hasli necklace enameled in yummy pastel hues.
Irresistible Temple Jewels!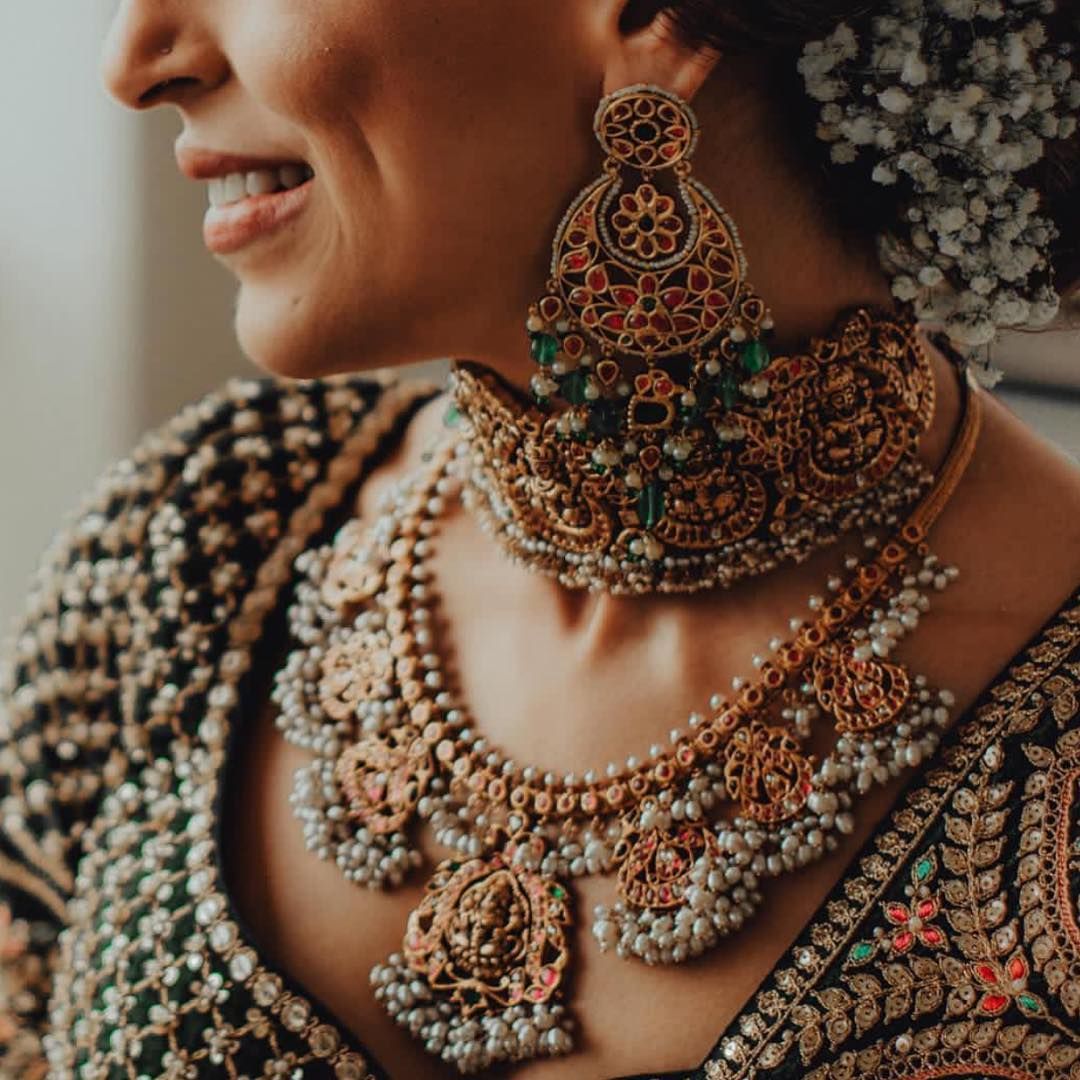 Image via Sukriti & Arjun
Ditch her choker and get your hands on that temple-jewellery inspired layered necklace outlined with basra pearls!
Elaborate and bold!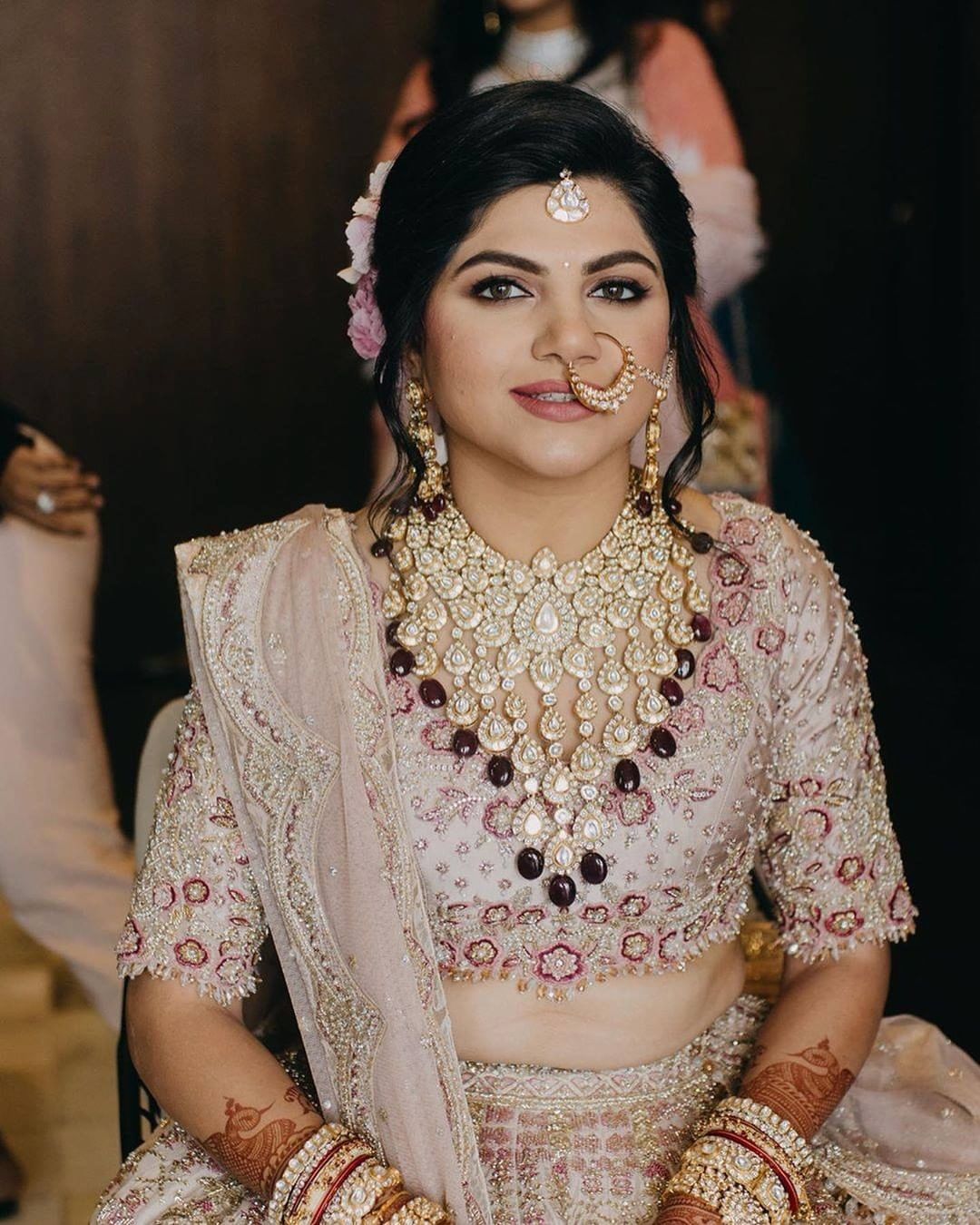 Image via Ritika Kadam★ 5
Taking her bridal look a notch higher, this bride wore a heavy bridal necklace woven with polkis and rubies.
Something fresh & out of the box!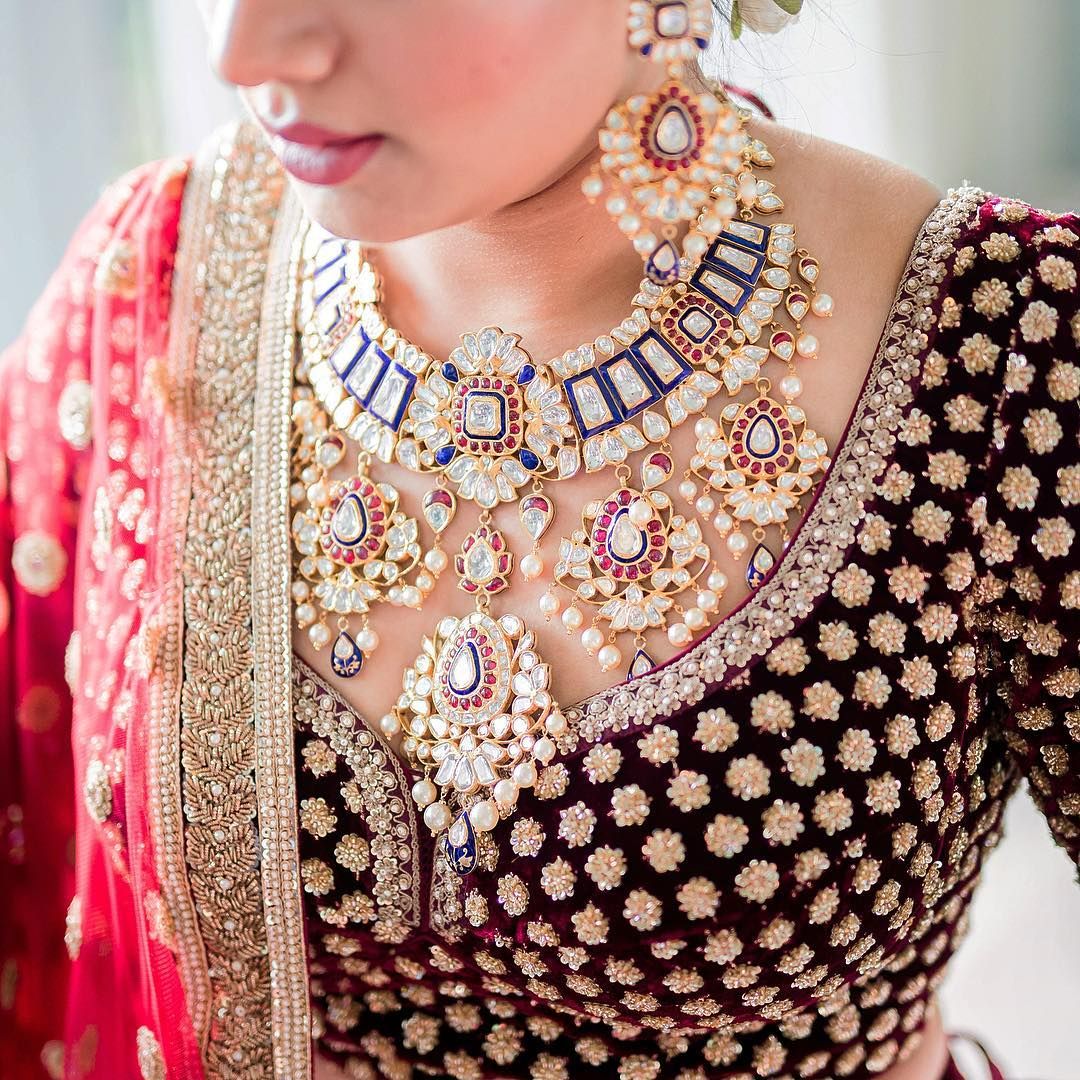 Image via Colorblind Production★ 5
Place your bet on this offbeat princess necklace crafted with an intermix of polkis, kundan, pearls and meena.
Total mahrani feels!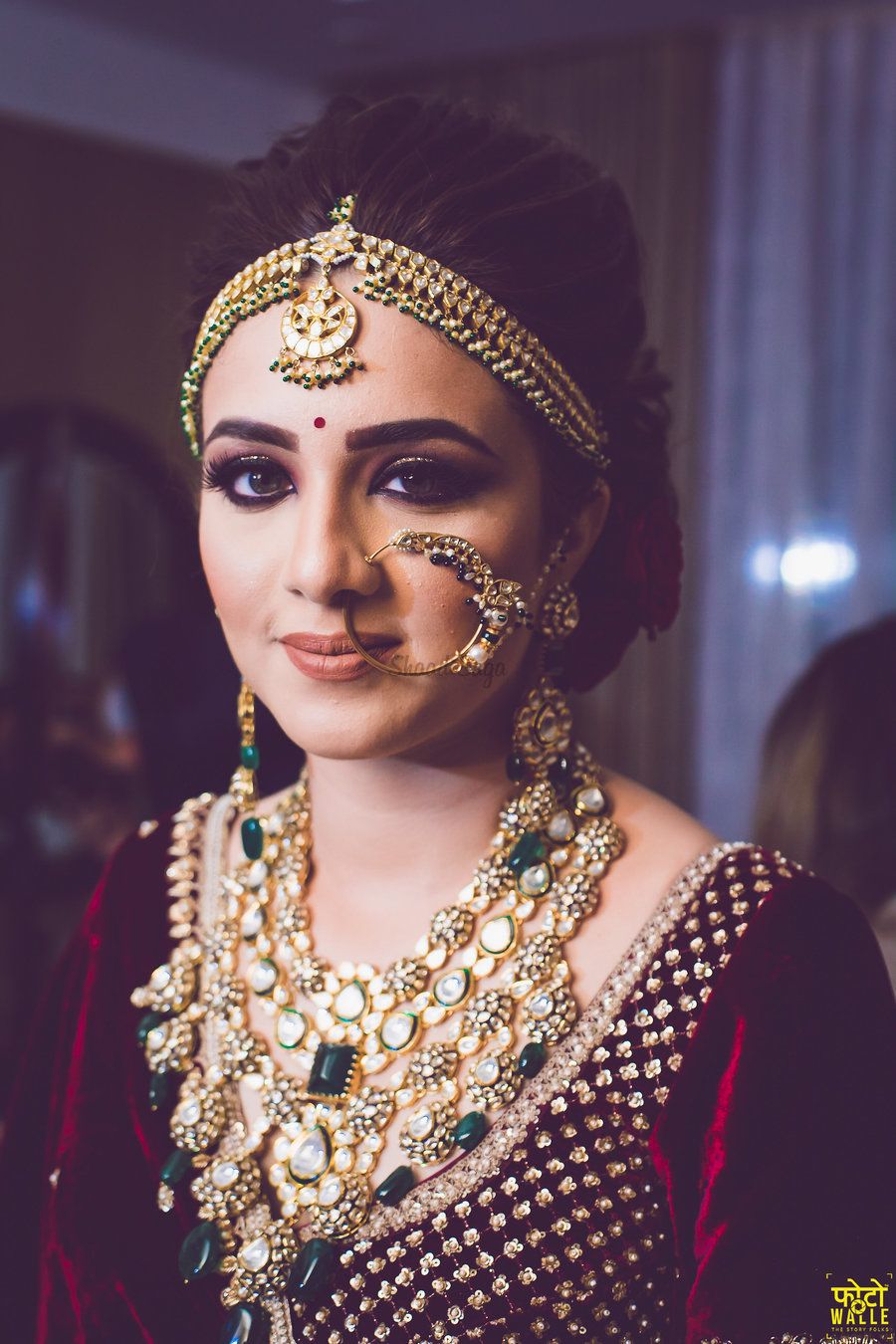 Image via Fotowalle - The Story Folks★ 4.9
Falling hard for this layered haar ornamented with glimmering precious stones!
A Rajputi Aadh necklace? Hell, yes!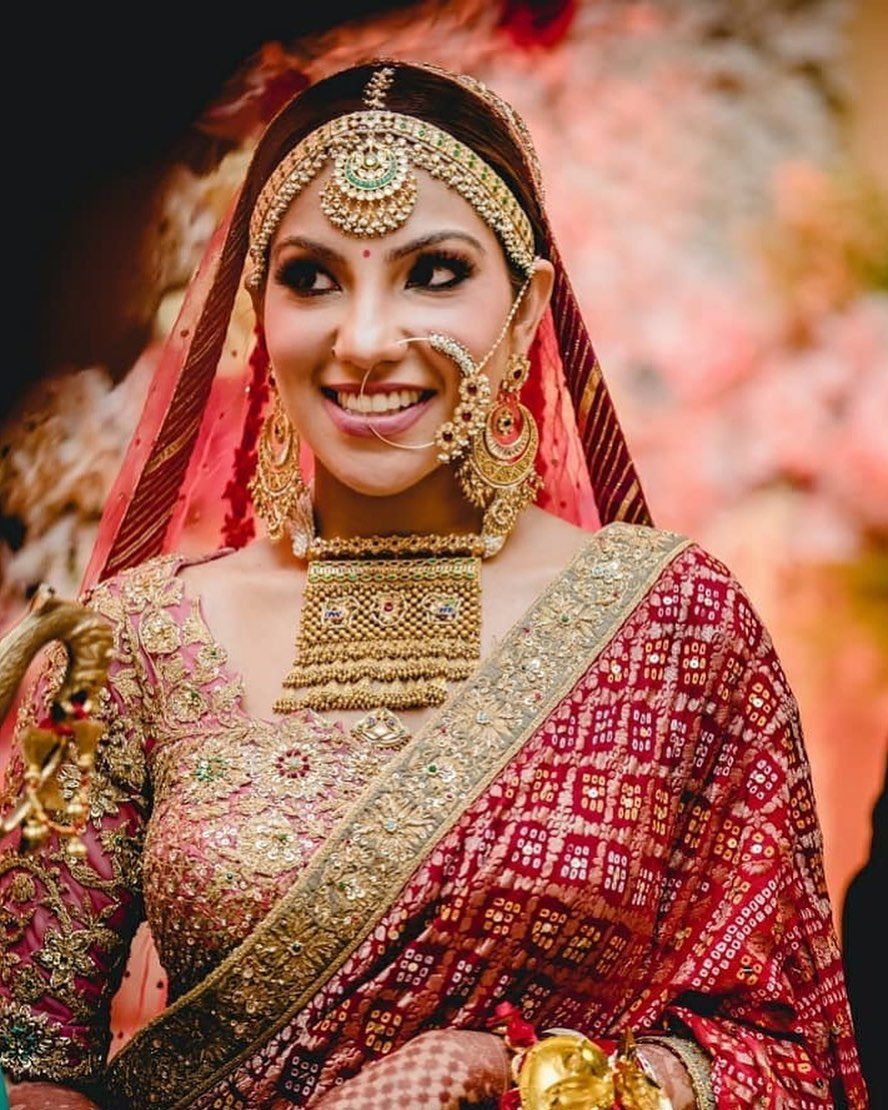 Image via Artcapture Productions
The rectangular shape of this aadh necklace further enhanced this bride's charm by multi fold!
Showstopping fusion of a panchlada & a statement polki necklace!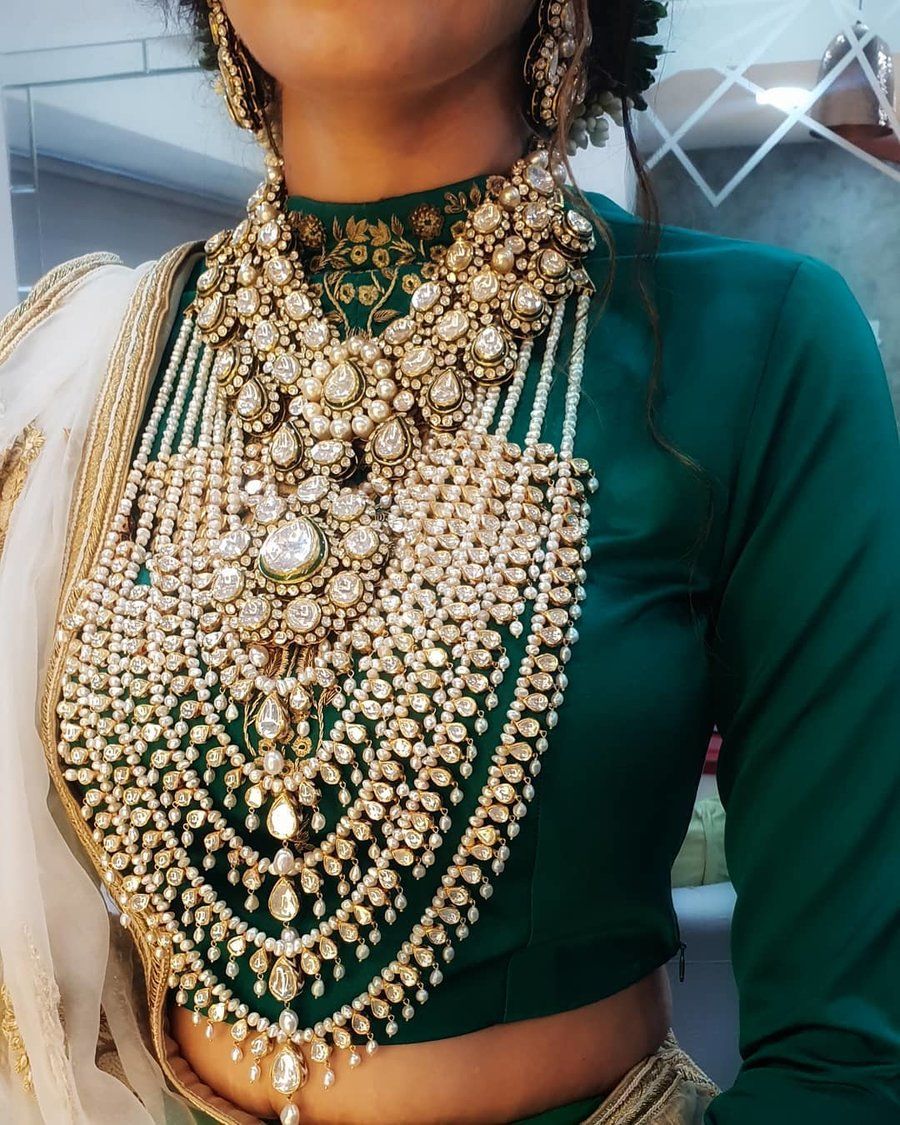 Image via Orange The Salon★ 4.6
Can't get enough of these jaw-dropping polki necklaces that would look phenomenal even when they are worn separately.
Diamonds for a suave look!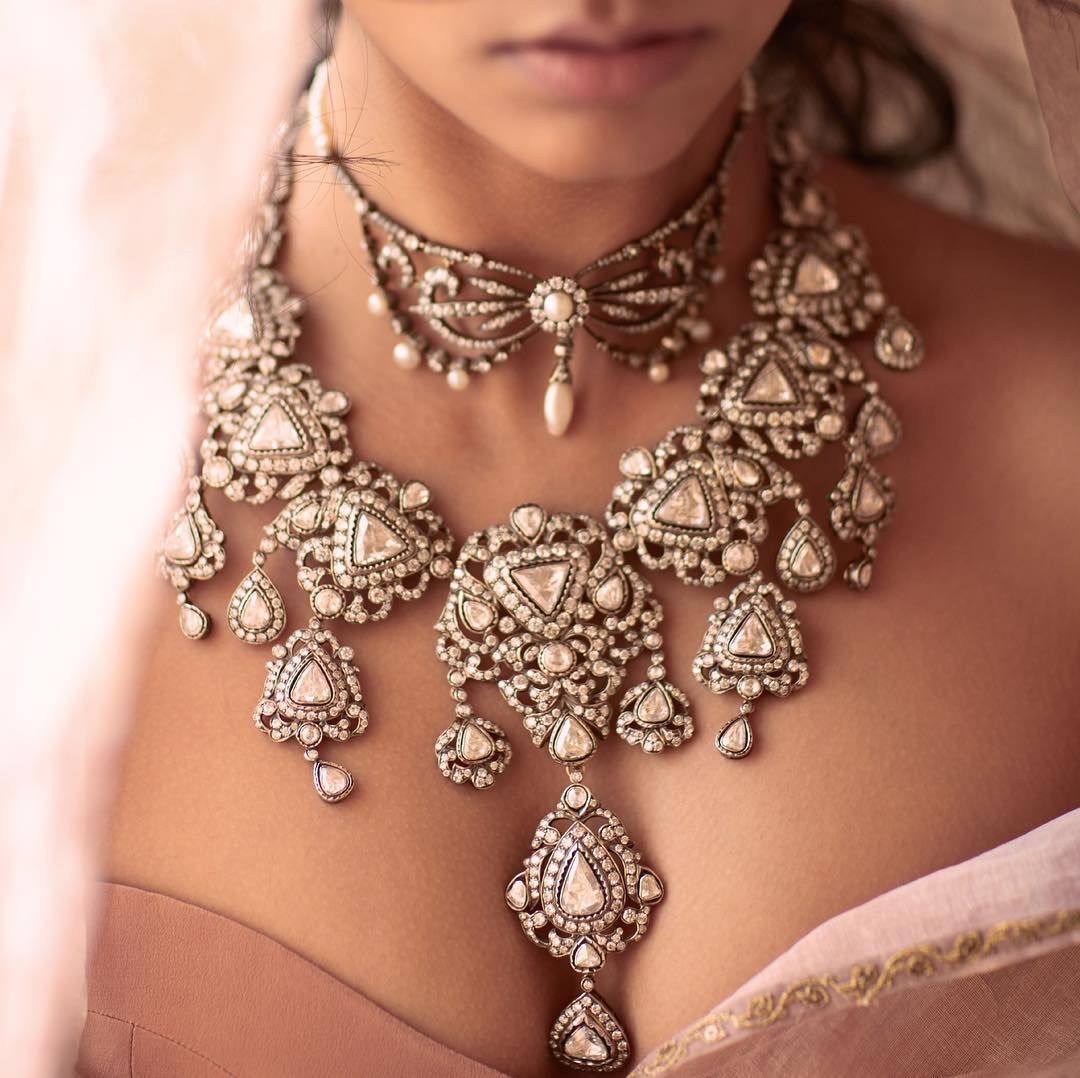 Image via @sabyasachijewelry
A diamond necklace is a timeless piece that every bride must have in her jewellery box, and when it's as beautiful as this one, you just can't say no.
Portrait necklaces are all the rage!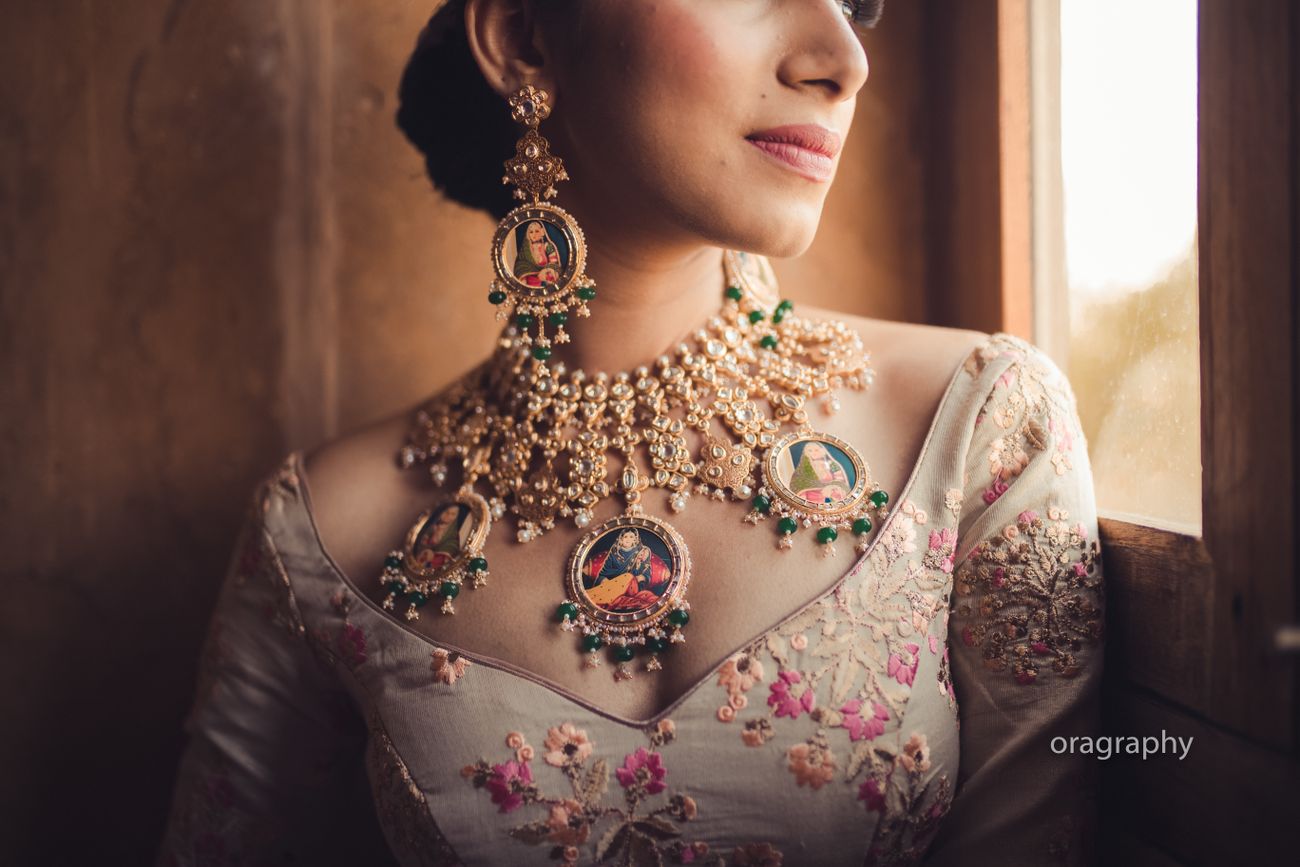 Image via Oragraphy★ 4.3
For a look that's both vintage and classy, this portrait necklace is a total hit!
Sheer opulence!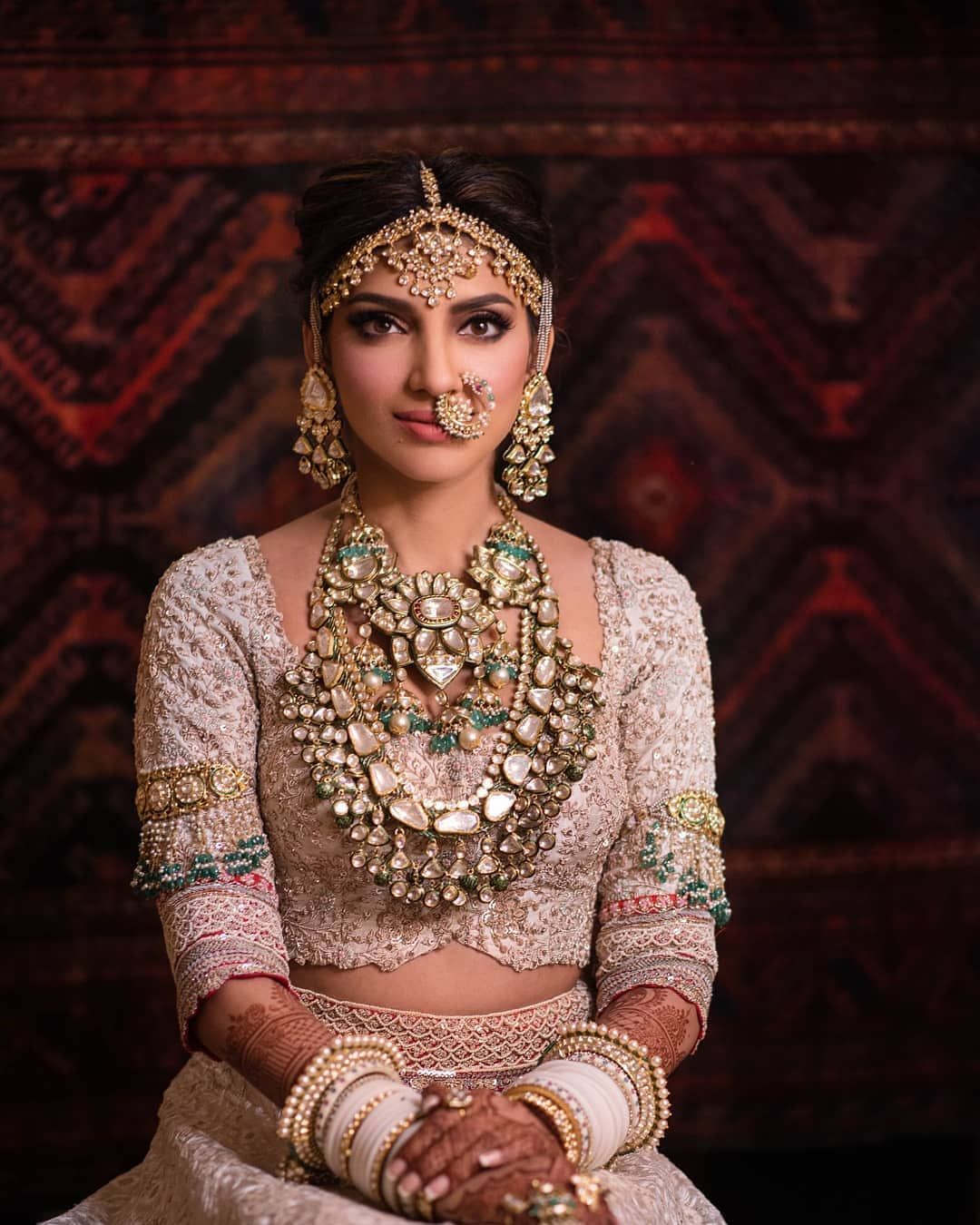 Image via Rana Daggubatti & Miheeka Bajaj
Steal the show on your big day with these fine polki necklaces that are perfect for an OTT look.
Pastel galore!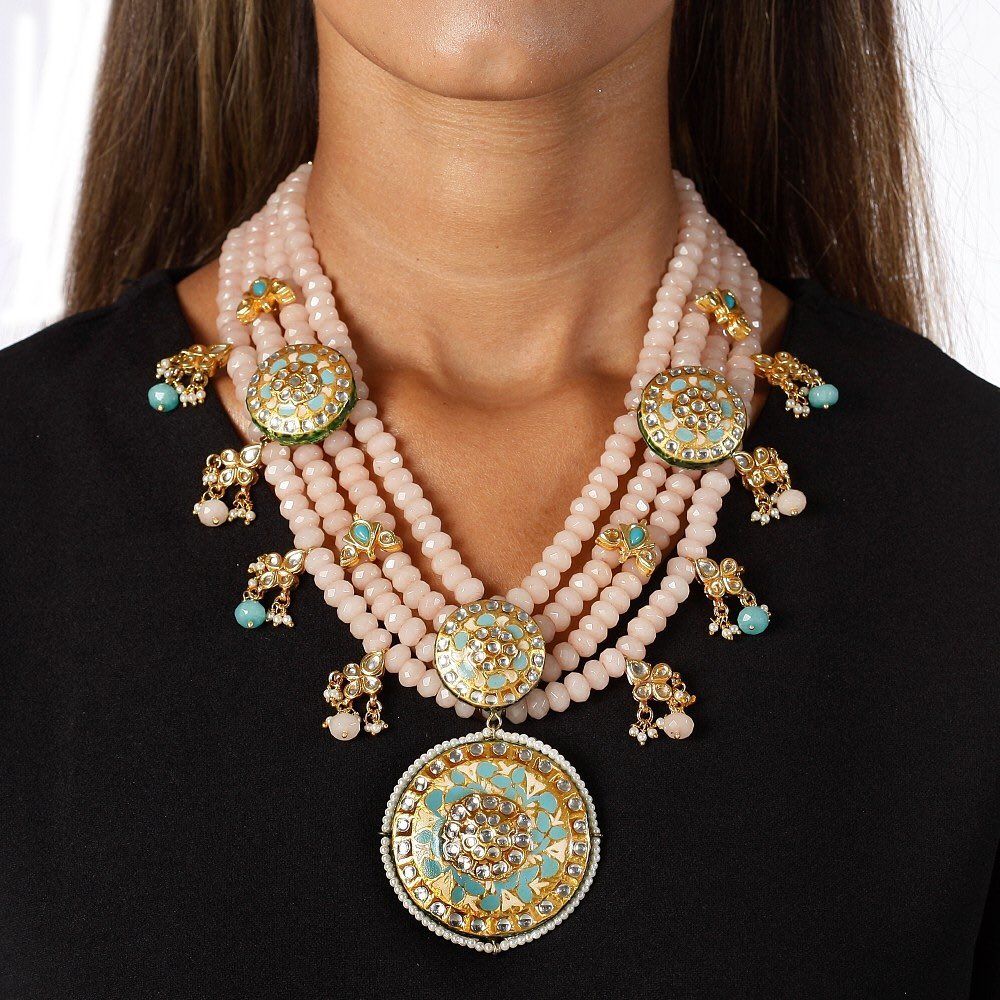 Image via TAD★ 5  
This gripping concoction of pink, aqua blue and gold will go exceptionally well with a dreamy powder blue lehenga. What say?
3 cheers for 3 layers!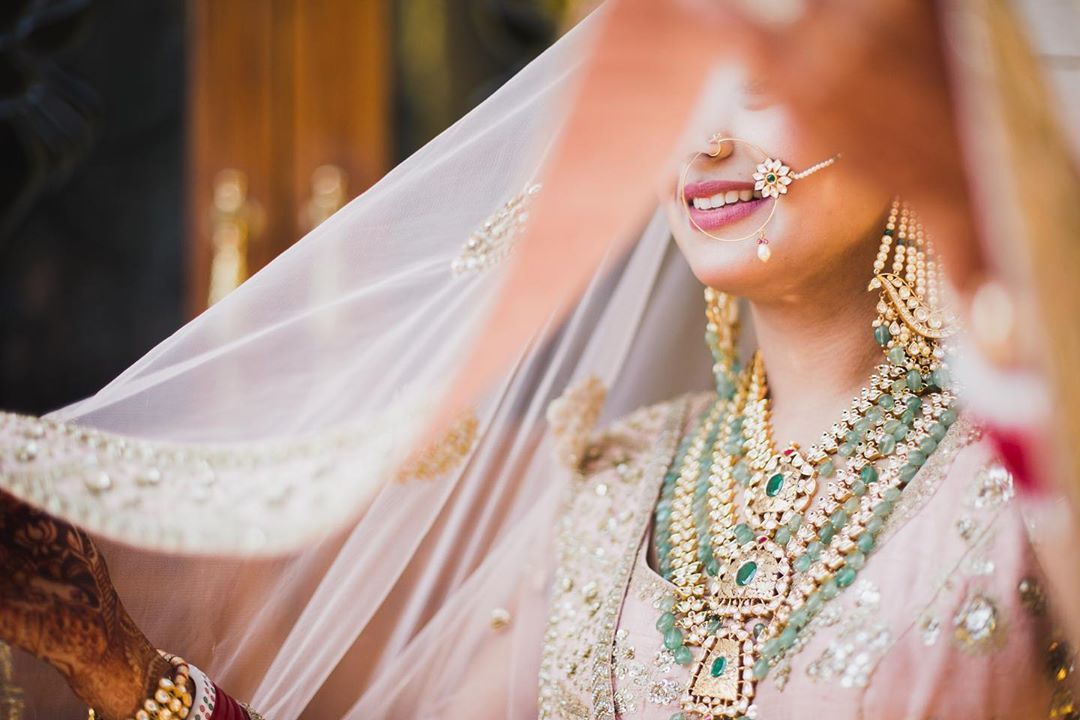 Image via Hair and Makeup by Zareen Bala★ 4.9
Planning to wear a pastel lehenga in pink on your wedding? This emerald haar is a fresh take for a madern bride like you!
For the lovers of old-world charm!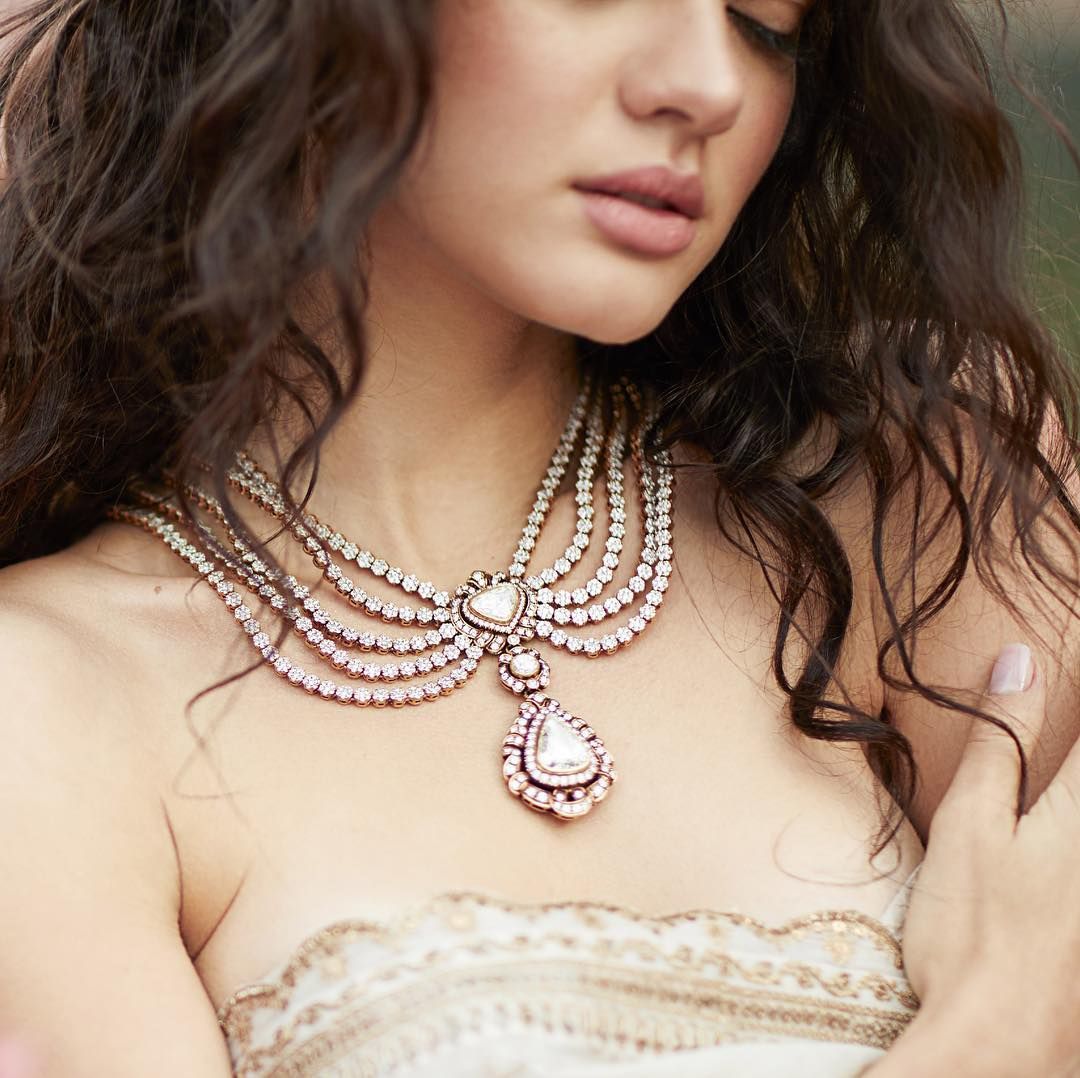 Image via @sabyasachijewelry
This swarovski and polki encrusted necklace has a charming retro appeal! Pair it up with your off-shoulder gowns or cocktail dresses and make them heads turn.
A combo of emeralds & polkis = Evergreen!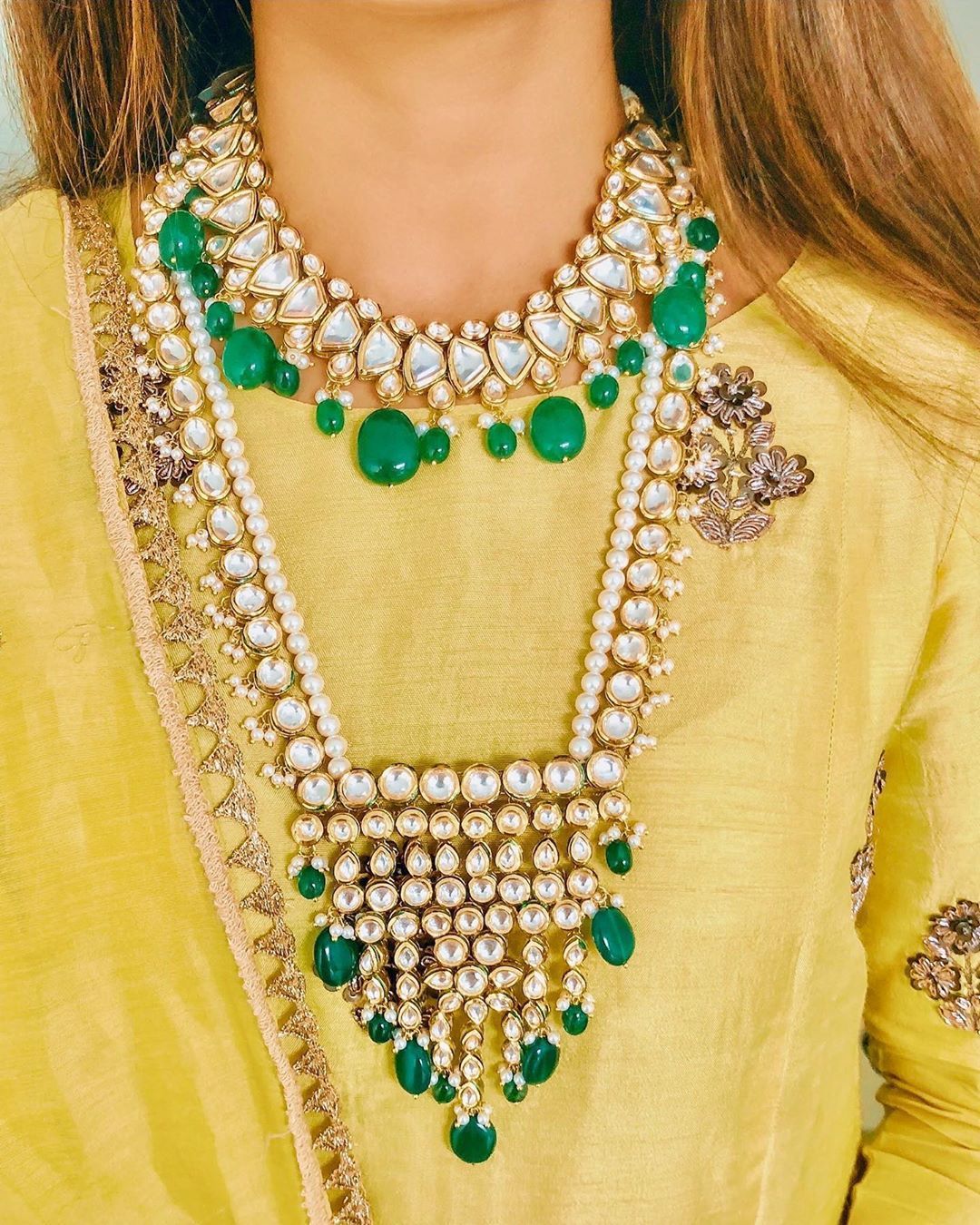 Image via Prerto★ 5
This stunning combo of princess necklace and rani haar can make for a great addition to your bridal trousseau.
Antique jewellery has its own charm!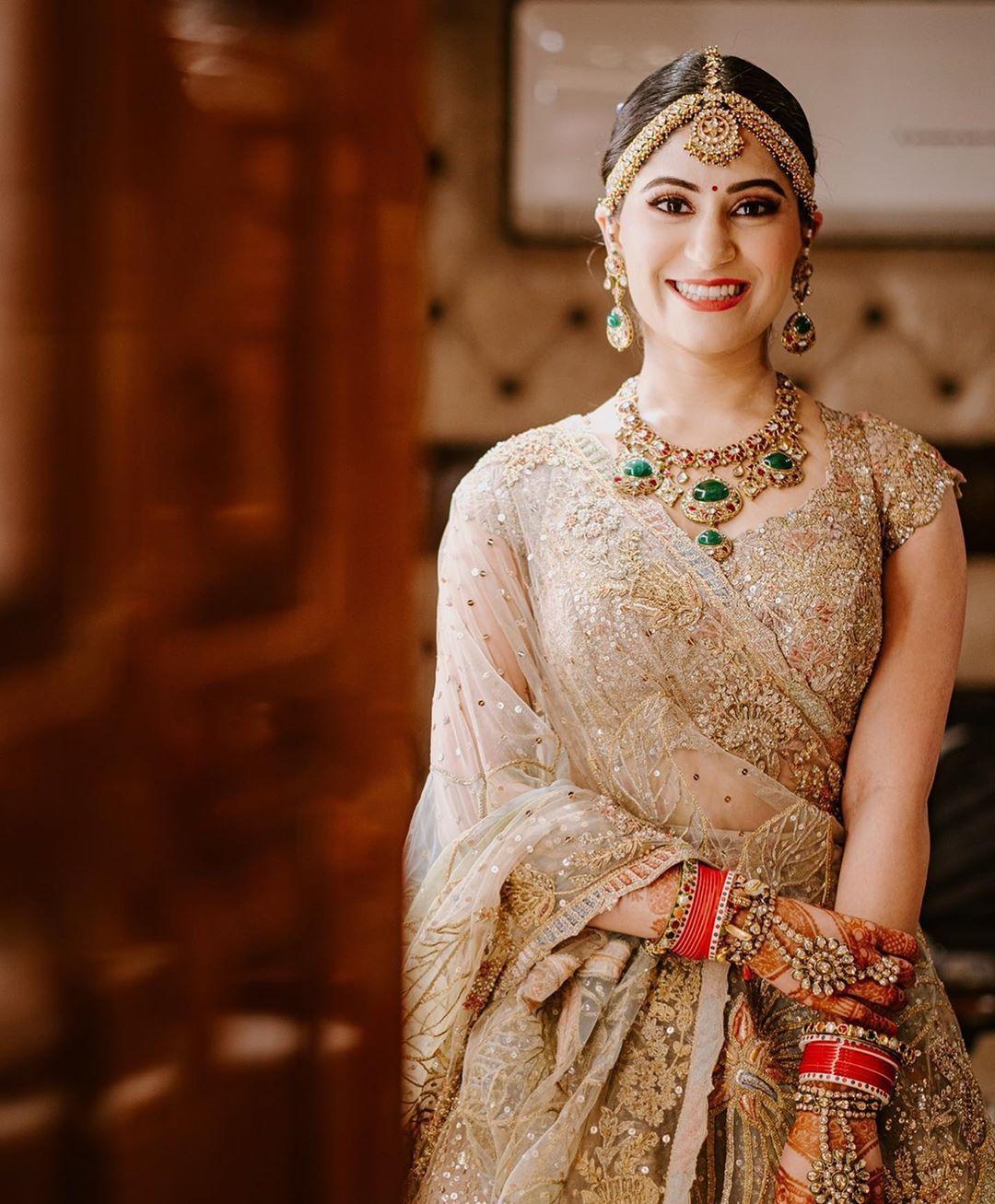 Image via Misha Vig Makeup Studio★ 4.9
On a scale of 1 to 10, how would you rate this bride's vintage princess necklace? (We say, it's a 10/10)
All things pretty!
Image via @fatimatariqphotography
We have our eyes set on this bride's glimmering polki haar that comes with a matching matha patti & earrings set. It has just the amount of bling a bride needs on her big day!
That's all folks! Hope you liked our curation and would give these bridal necklaces for at least one of your wedding ceremonies.