Craziest Groom Entries That Are Bound To Make An Impact!
BY Sakshi | 09 Apr, 2019 | 24976 views | 2 min read
Who doesn't love a groom who enters with a swag, and after all, if brides can do it, then so can grooms! If you're a groom who'd love to make an impactful entry, and turn heads with all the drama, then there are so many new ideas out there to take inspiration from. Here are some of the best ones we spotted, which are bound to make an impact!
With a lot of smoke stick drama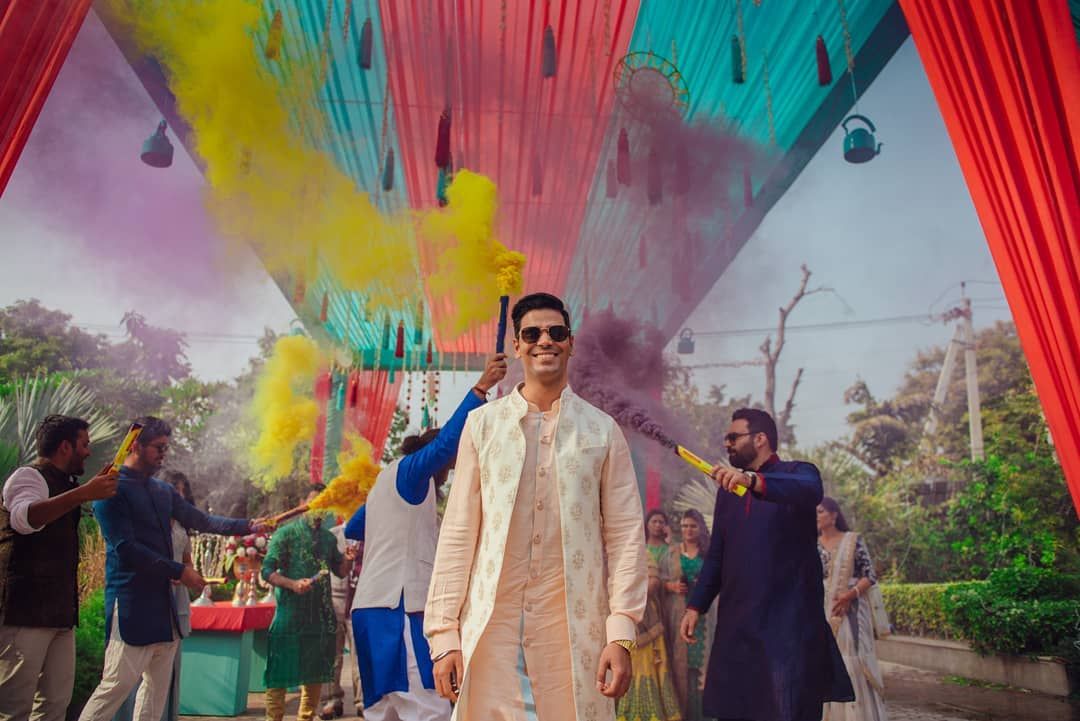 Image via Dhanika Choksi Photography★ 4.9
Or a smoke gun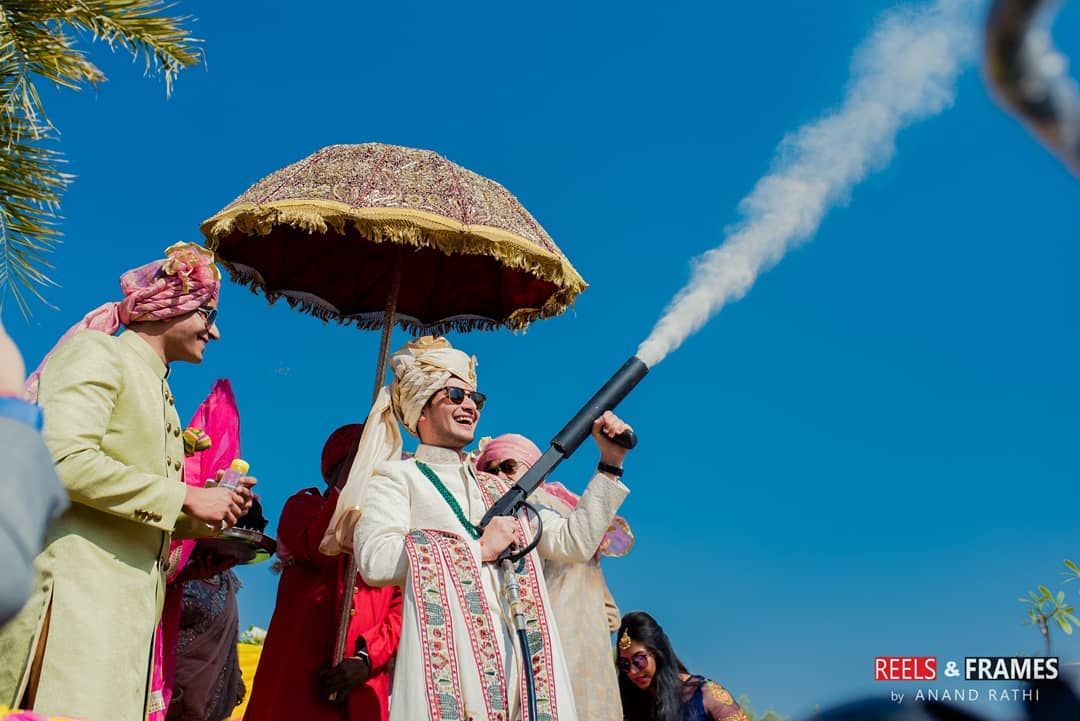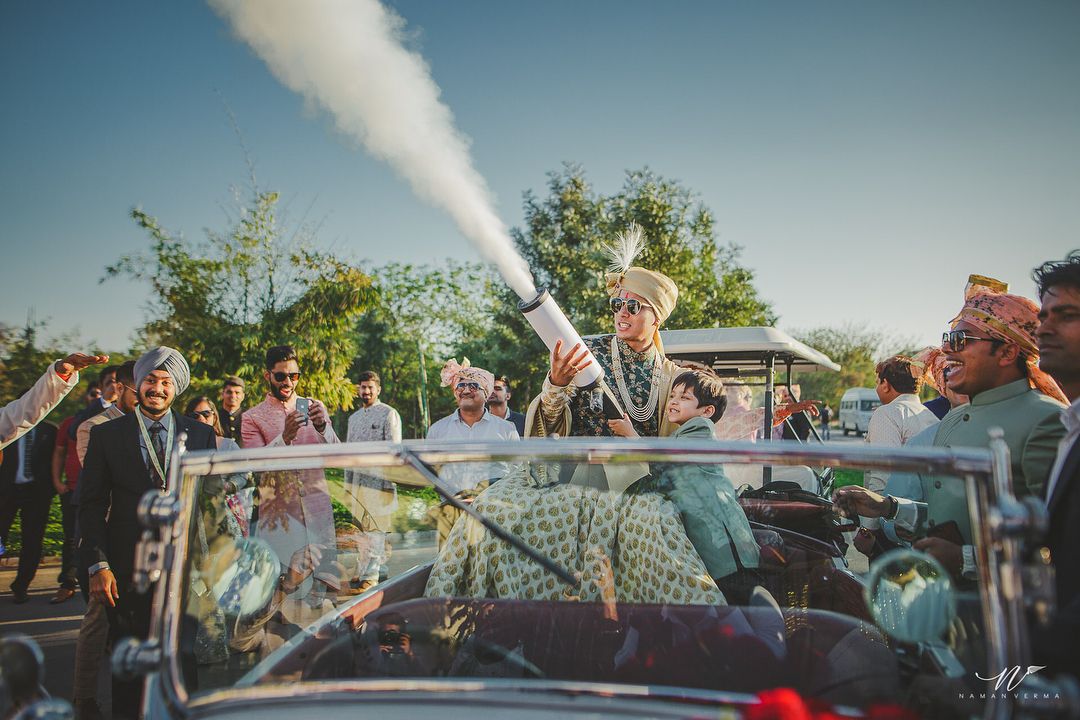 Image via Reelsandframes★ 5  and Naman Verma Photography★ 5  
On a Segway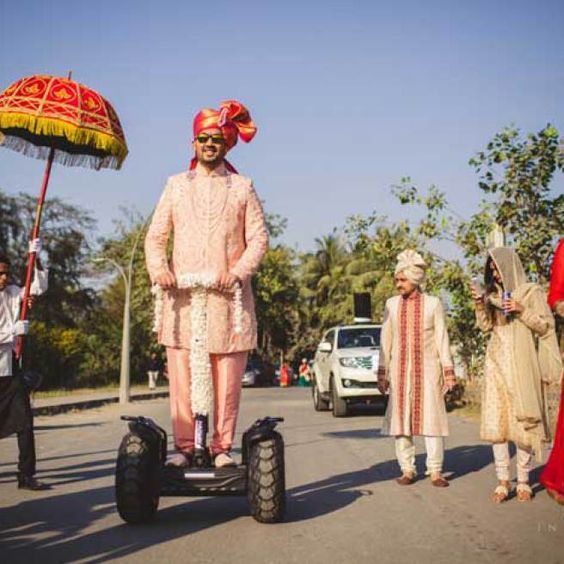 Image via Into Candid Photography★ 4.9
A royal entry fit for a king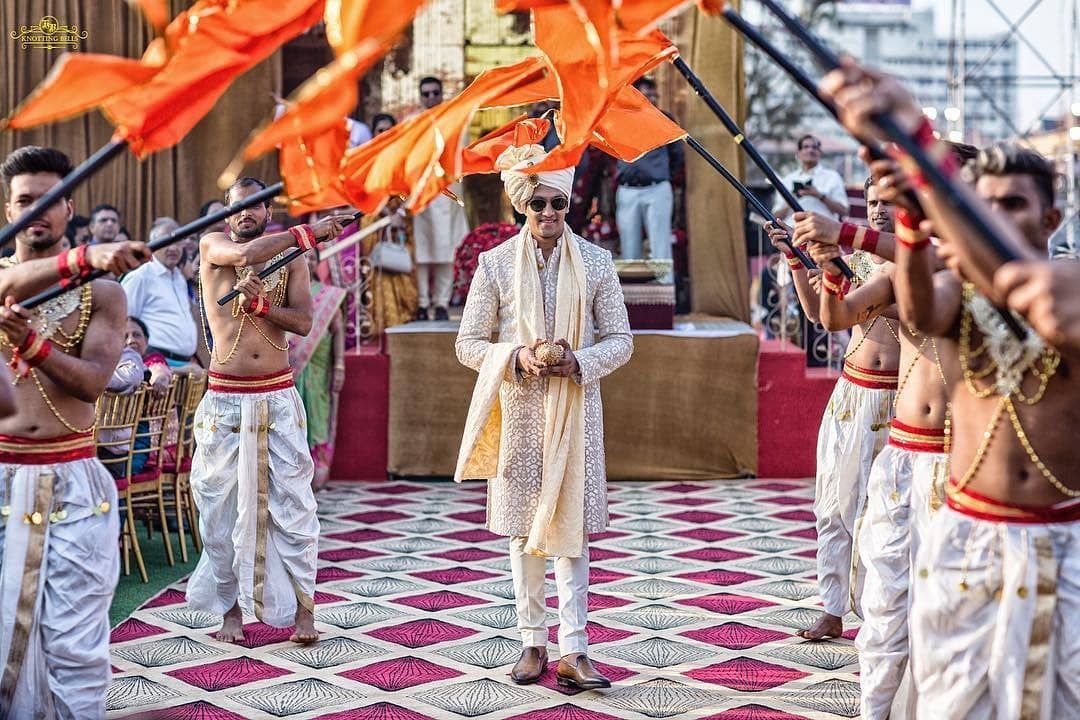 Image via Knotting Bells★ 4.4
Or something way more colourful and happy with dholwalas!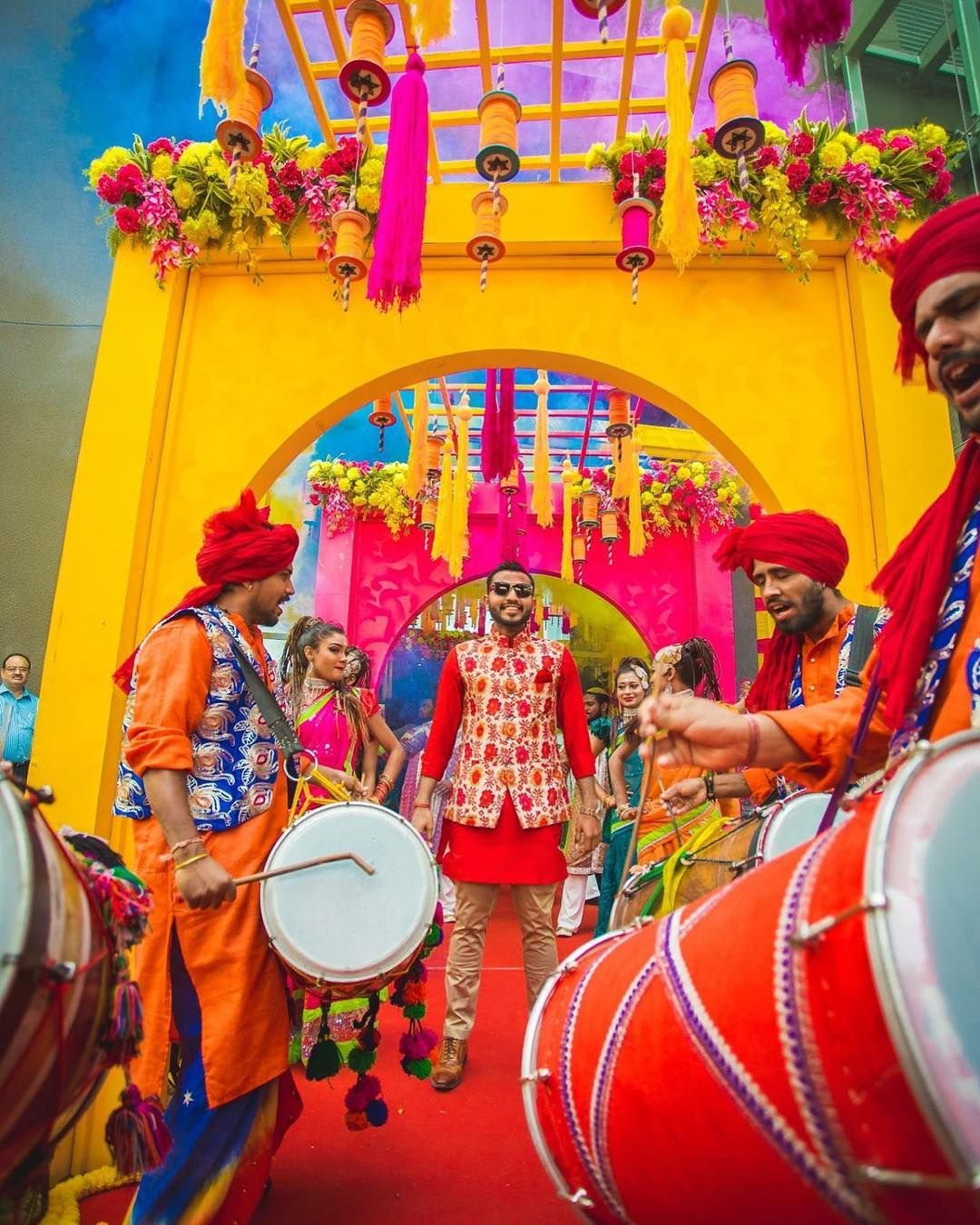 Image via Saurabh Rungta Photography★ 3.5
Making an emotional entry with your parents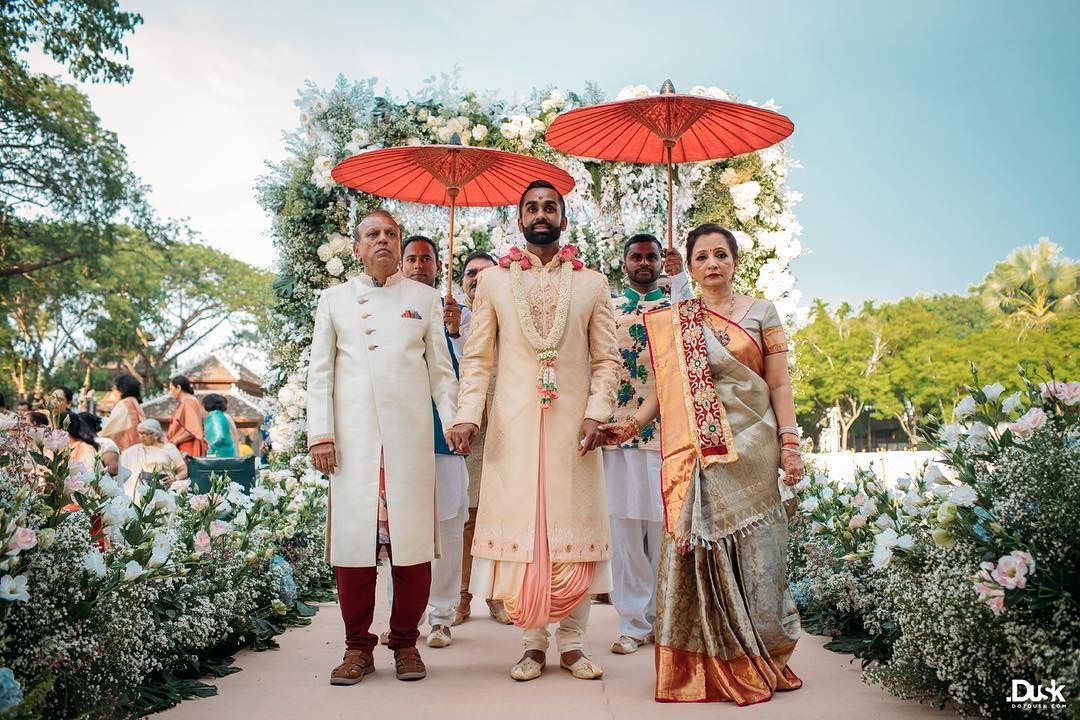 Image via DotDusk Studios★ 4.9
What a cool entry on a trolley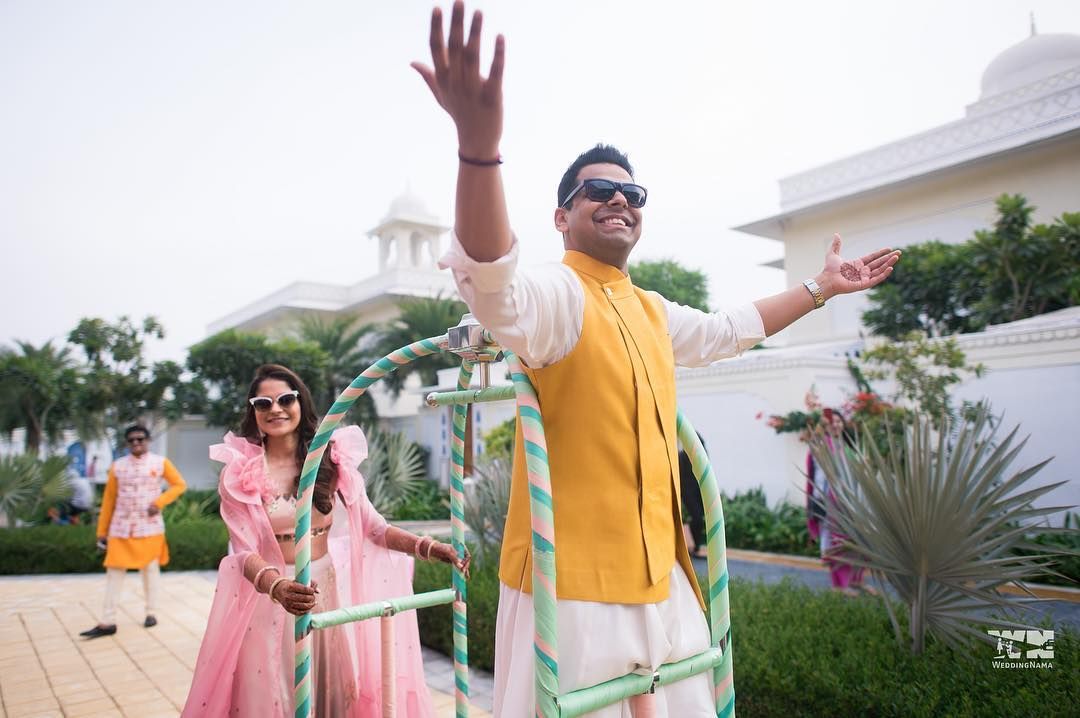 With a whole flashmob and performance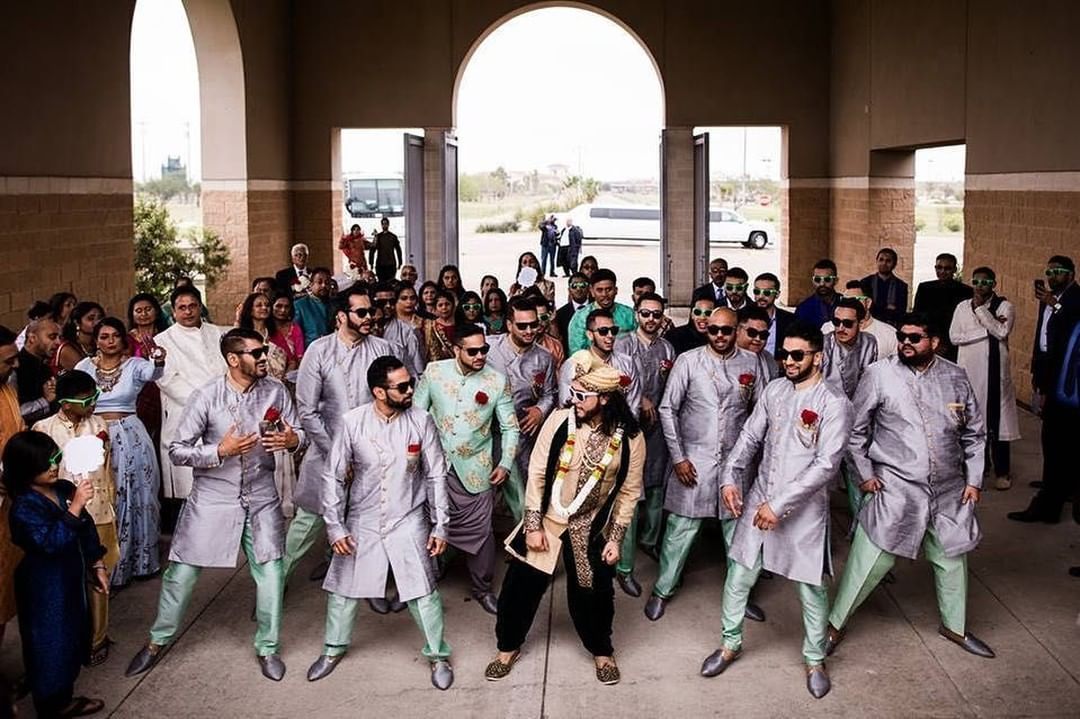 Image via @storybookevent
In a batmobile
Image via Mira & Ravine
This groom who entered on an ATV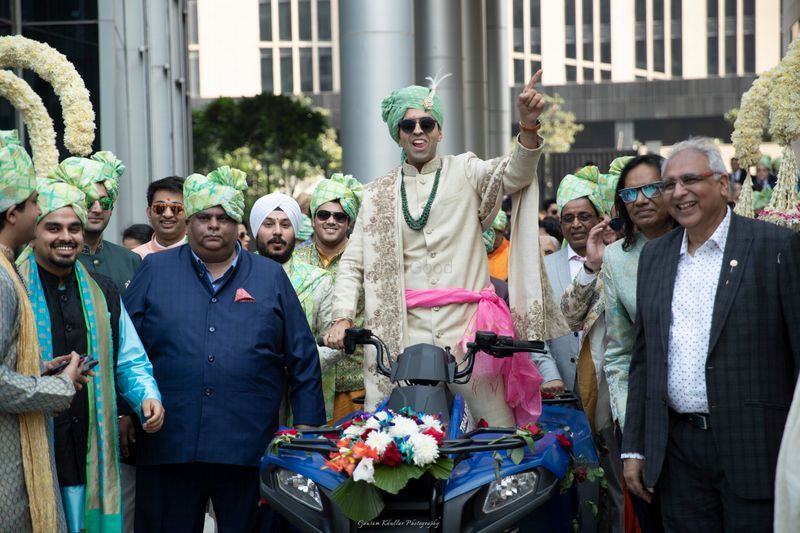 Image via Gautam Khullar Photography★ 4.8
Being driven in an auto by the bride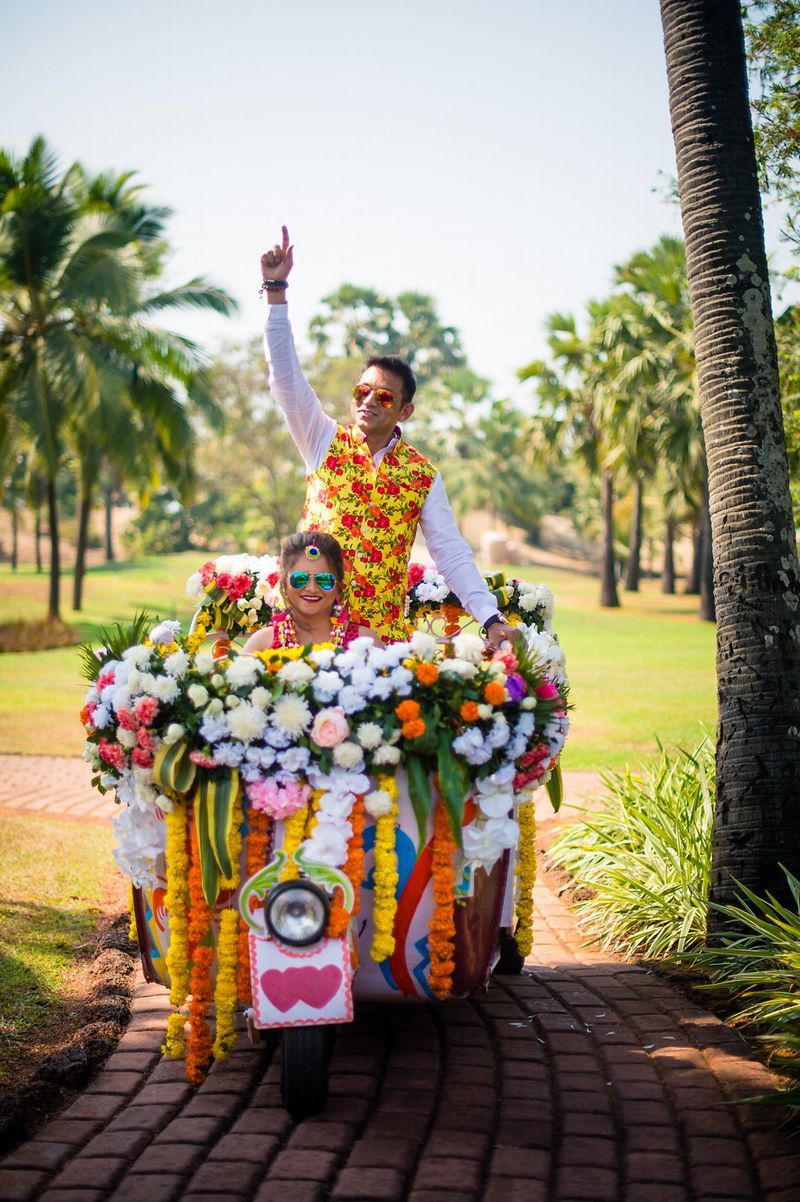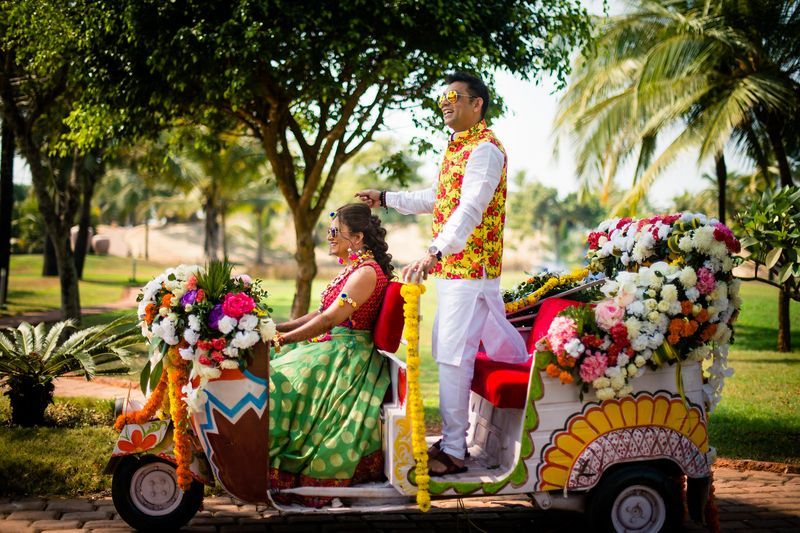 Image via F5 Weddings★ 4.9
In a vintage car with a lot of fanfare!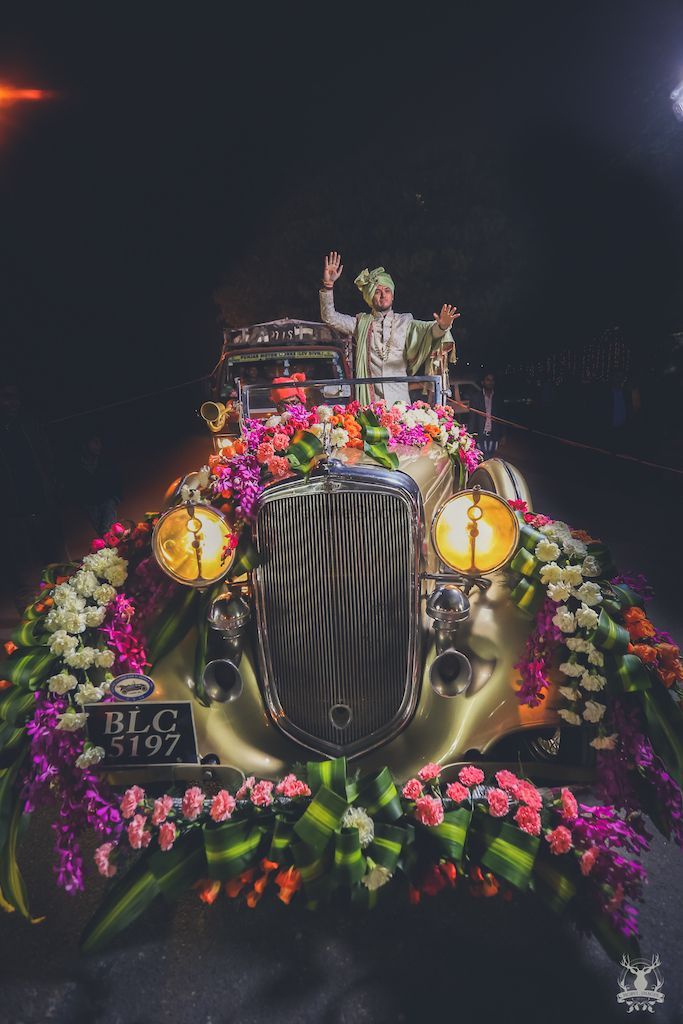 Image via Tuhina and Filip
Looking hardcore in a jeep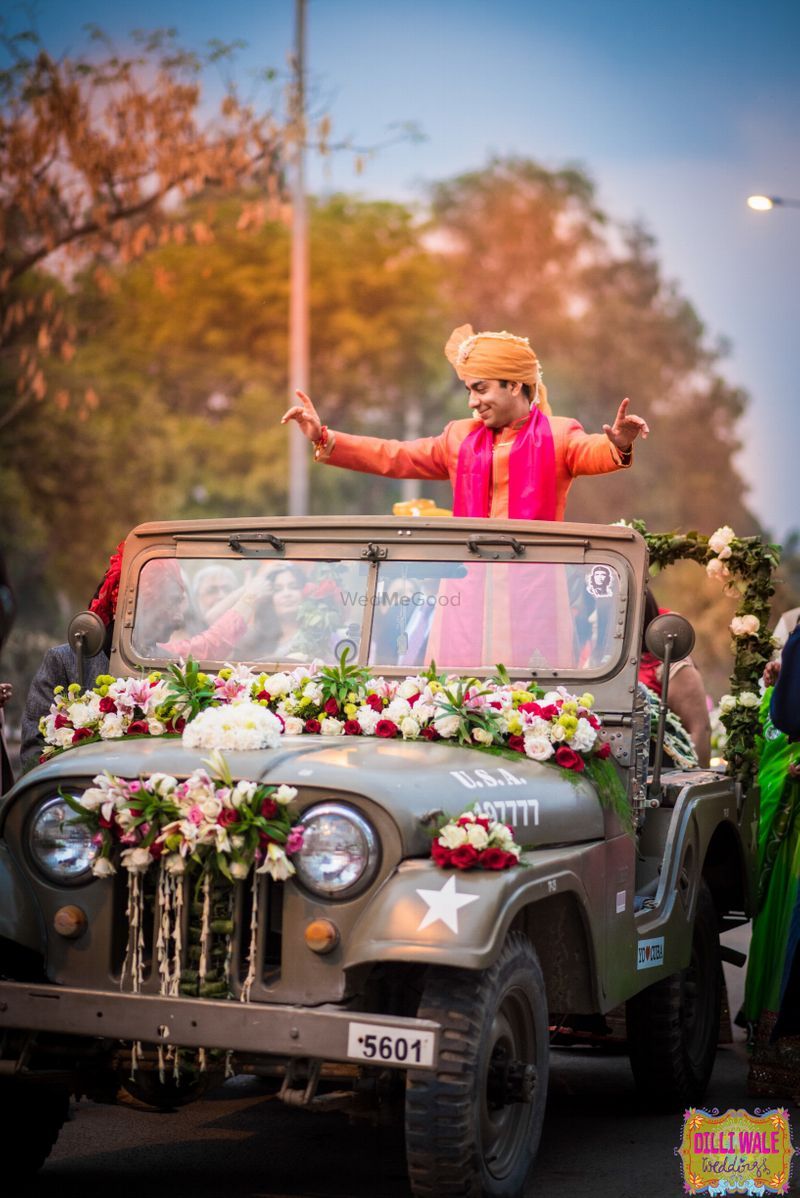 Image via Dilli Wale Weddings★ 4.5
On a boat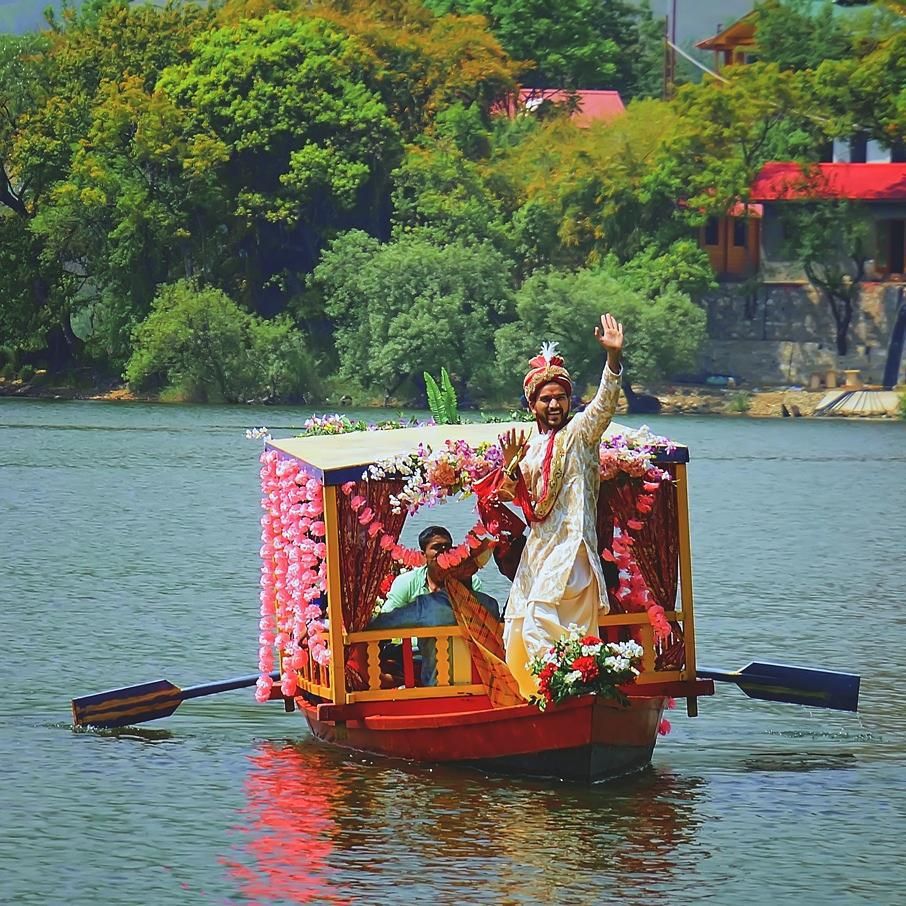 Image via @tejveeersingh
Through the sunroof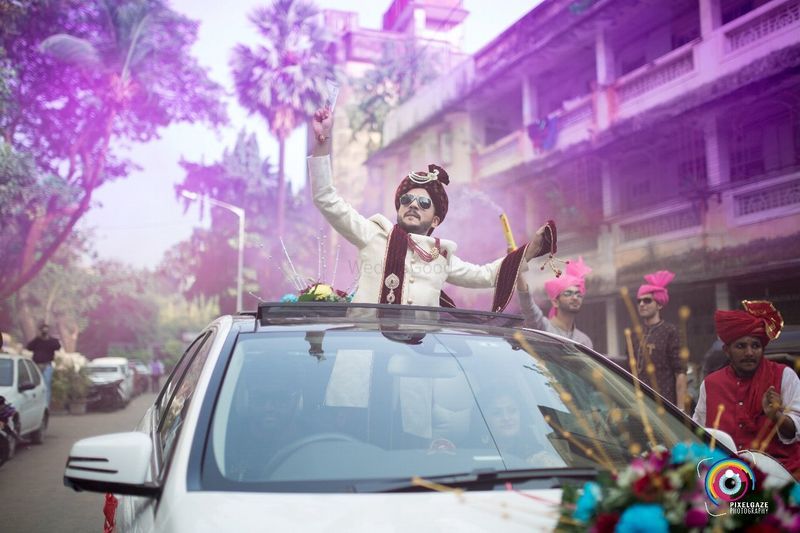 Image via Pixelgaze Photography★ 5
Looking cool on a bike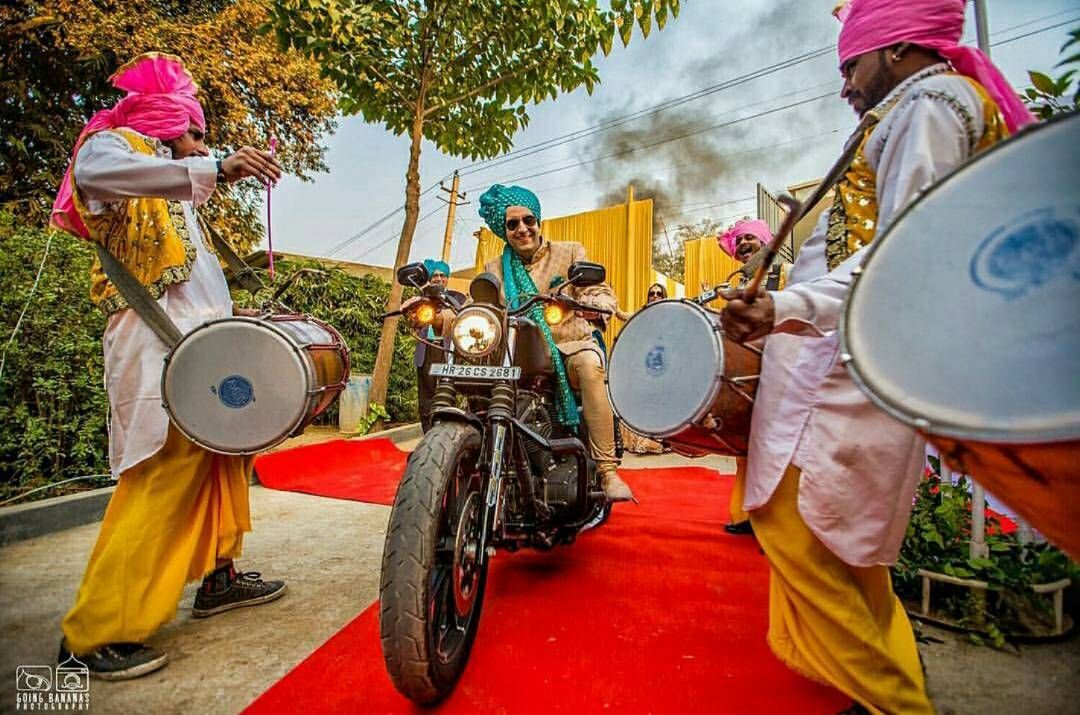 Image via Going Bananas Photography★ 5
Riding on a scooter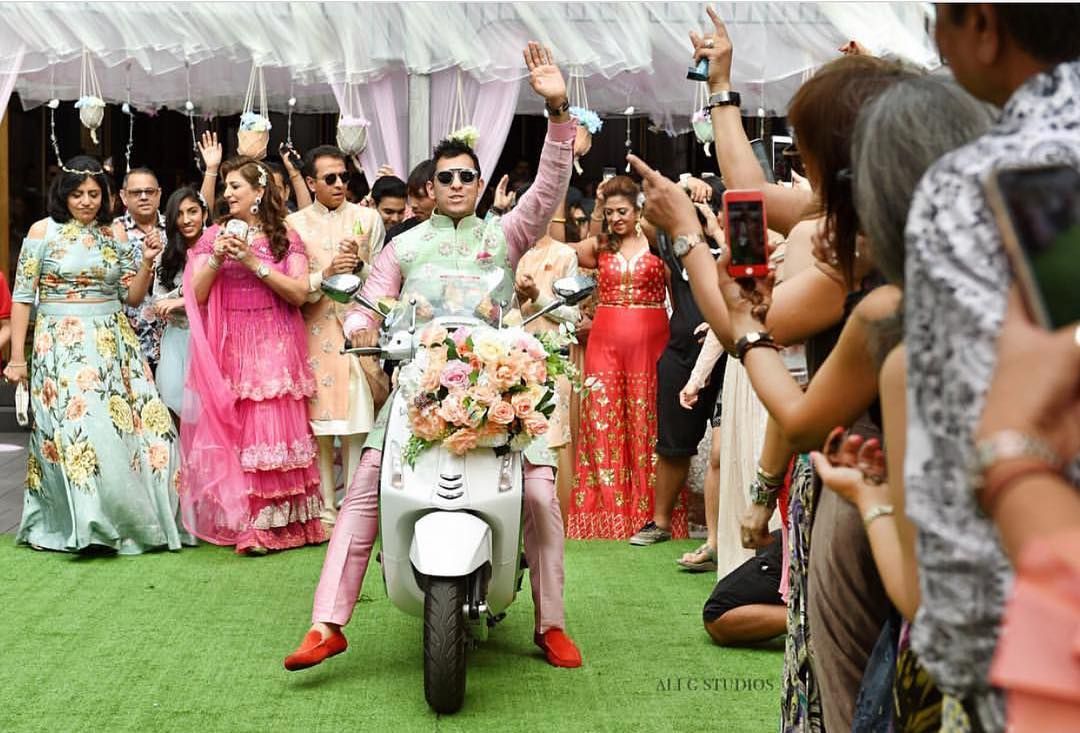 Image via @aligphoto
Or a cycle!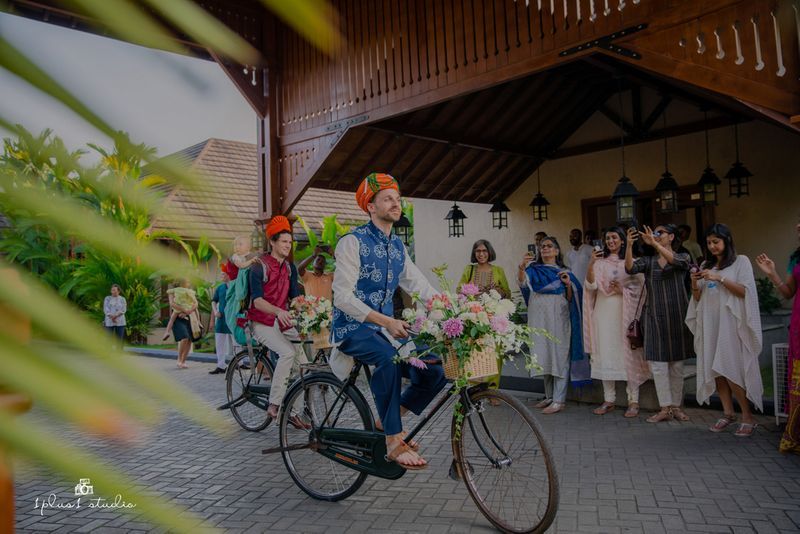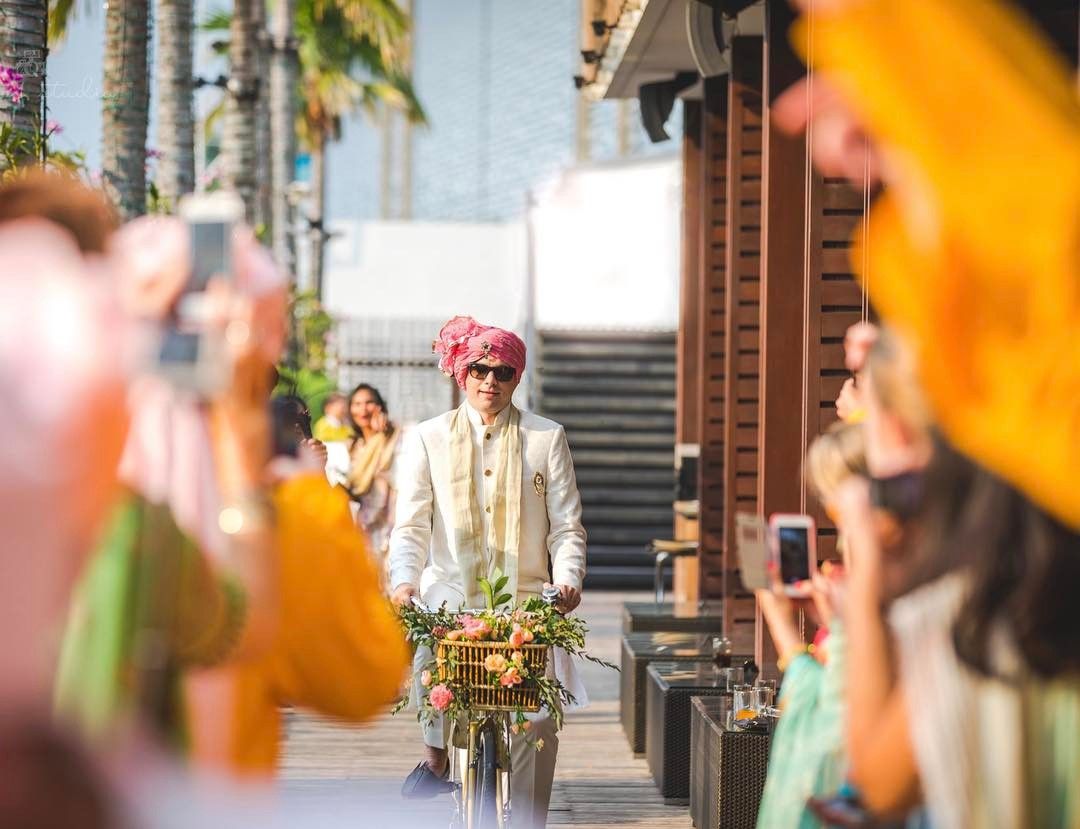 Image via 1plus1 Studio★ 5
ALSO READ: Amazing New Groom Entry Songs To Consider For Your 2018-19 Wedding!