Creative ring presentation ideas for the engagement
BY The WMG Bride | 31 Mar, 2015 | 24707 views | 2 min read
One thing that's unique to Indian weddings - you wear your engagement ring not when you are proposed, but in most cases on the day of the big fat shebang we call the engagement party. One of the little details in that party is how the rings are presented. Whether you want them in trays, atop a cushion or get customised platters made from your  trousseau packer- these are some cool ideas to help you out.
1. Inside a ring tray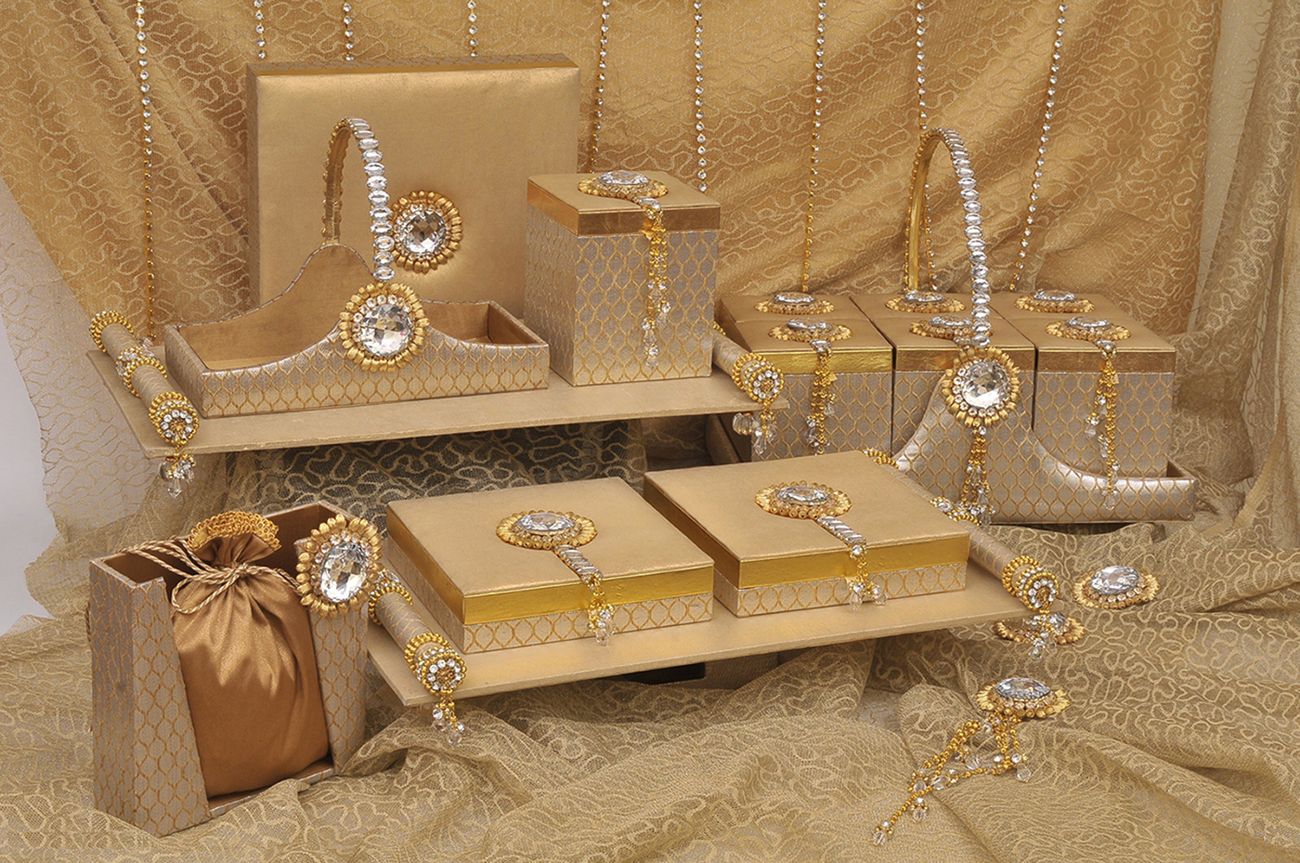 Trousseau Packers can create a pretty, coordinated platter for  the rings. You can get them made on top of glass, silver trays or just decorated card board.
2. Inside a custom made photo frame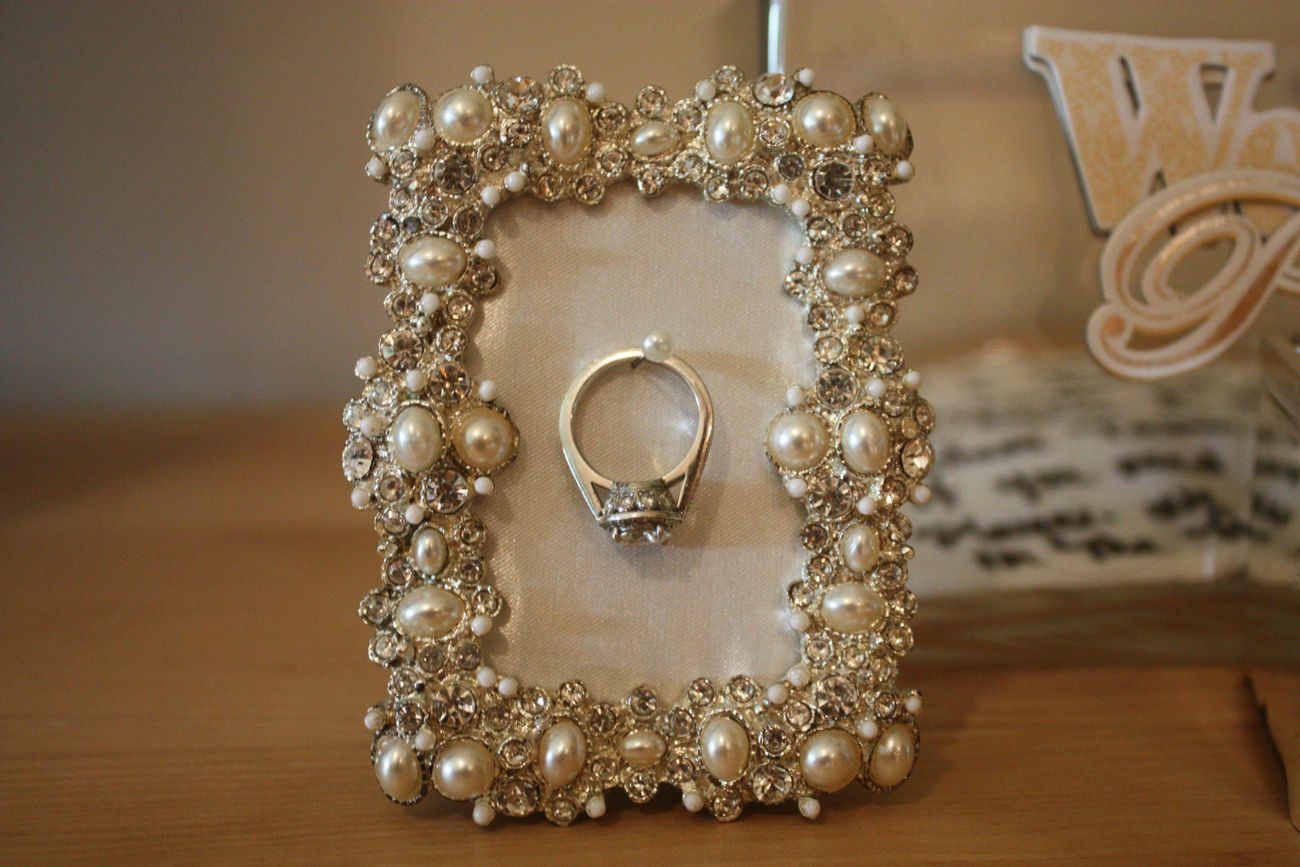 An alternate to the platters would be to get a mini tray like photo frame made from your trousseau packer. You can use it as a ring holder on the day of the engagement, and in the future, you can switch up the tray to be made into a frame with a photo and your ring atop it. Way cute!
3 . Inside a birdcage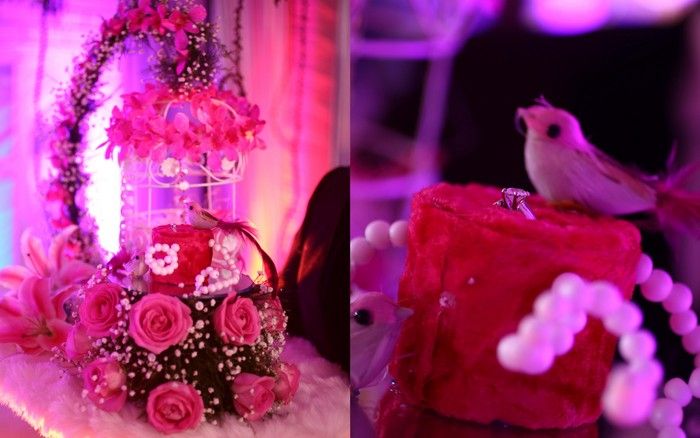 This engagement (coming soon on WMG) features the rings kept inside a velvet case inside a birdcage with pearls and flowers. Super pretty!
4. Martini glass and candy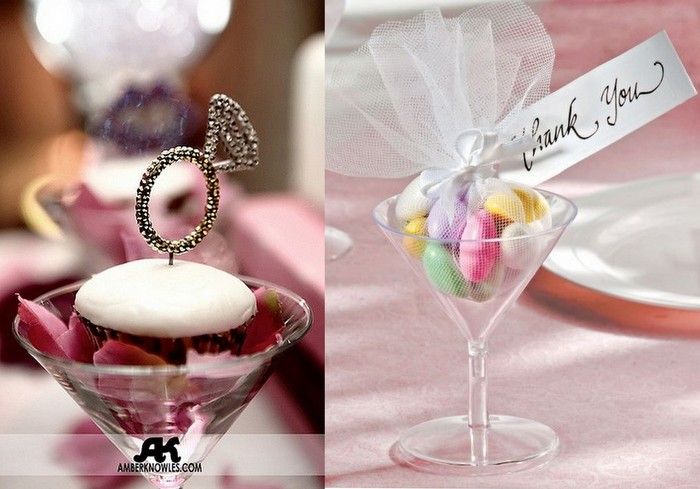 You can fill a martini glass with rose petals and have the ring with the box placed on top of it. You could even place the ring on a mini cushion that rests on top of petals or candy inside the martini glass.
5. Make your nephew/ niece the ring bearers
SO cute. Get a placard called Ring security and have it hung over your nephew or niece.
6. Macaroon Boxes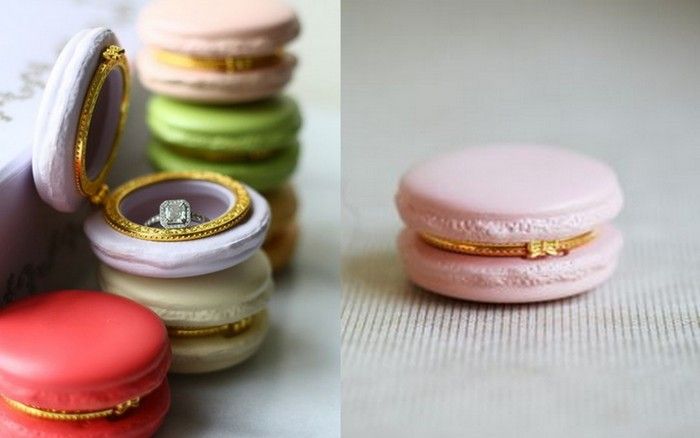 These macaroon boxes are adorable. Available at Etsy.com, not only would these be super cute to present the ring, but even after you are married these would be lovely to store your everyday earrings and ring on your bedside when you sleep.
7. For the comic obsessed variety
Photo by Tarun Chawla
Remember Pallavi - the girl whose wedding had all sorts of comic detailing? She had a batman ring bearer!!! They put the wedding bands on each arm of the batman figure!