Decorating a Small Banquet : Top tips to make it look larger
BY The WMG Bride | 01 May, 2015 | 3965 views | 2 min read
While open lawns may be the perfect canvas for some serious wedding prettiness, sometimes the weather or the budget may not be conducive for your dream wedding event. So how do you turn a small, boring banquet hall into something that looks more spacious?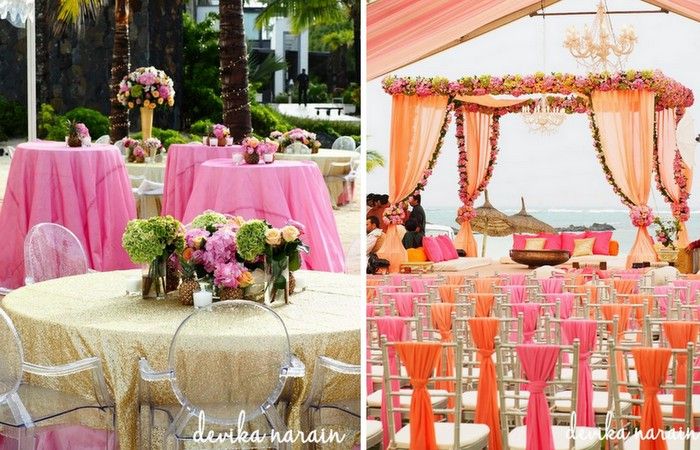 Decor by Devika Narain
Use narrower furniture or Ghost chairs: 
Bulky chairs with high backs  tend to block  a guests view. If you are going for wooden chairs, then pick narrow ones with spaces visible in them or go with the current hot trend- of using Ghost chairs which are completely see through and make an area look much larger.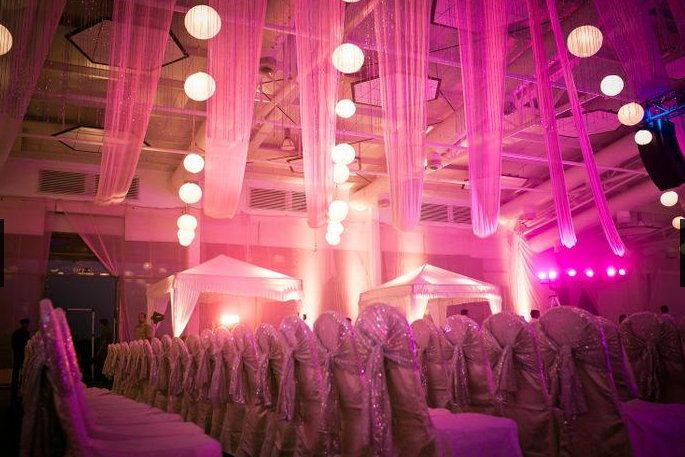 Keep it Monochrome
Keep your color scheme simple. Basic tones of soft pink, or just white and gold are likely to make an area look much larger than it is,versus trying to incorporate a whole lot of colors into one space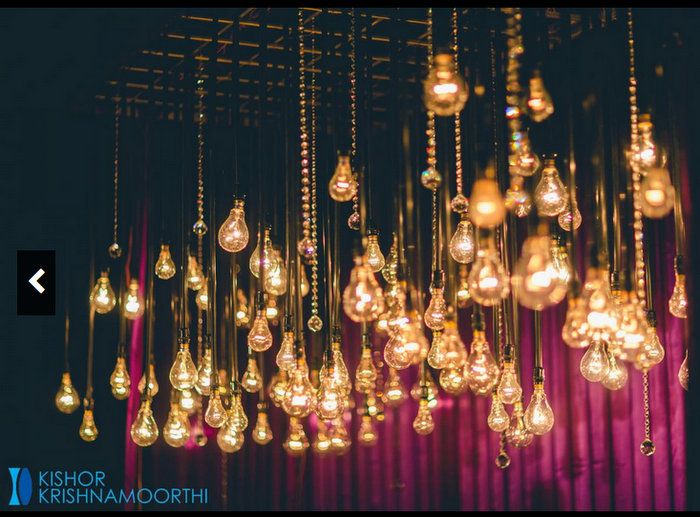 Dont use hangings unless your ceiling is very high. Photography by Kishor Krishnamoorthi
Do not lower the ceiling with hanging props
If you have booked a small function hall for your engagement or other pre wedding functions, and it has a high ceiling with chandeliers- don't mess with that. Getting lamps and other items hung from the ceiling may look fabulous but when you are short on space, the higher the ceiling the more spacious your room will look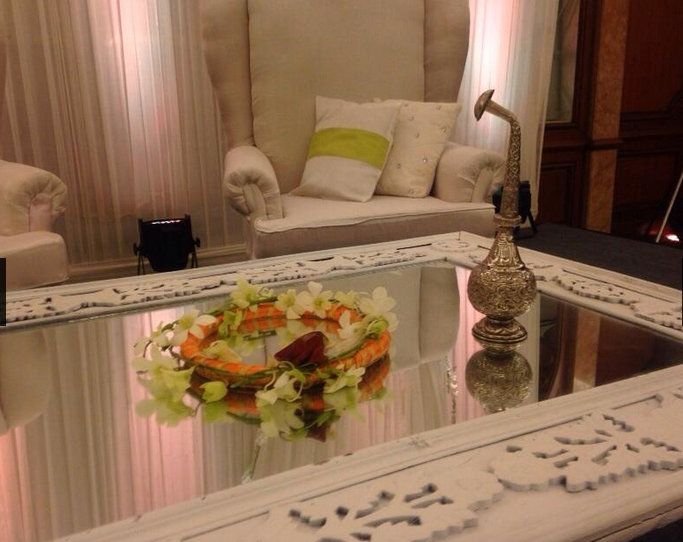 Decor by Wedding Commitments
Incorporate decorative mirrors
Mirrors are a fab way to create an illusion of space and also  look absolutely stunning. Incorporate large mirrors as a table top or on each side of the banquet hall walls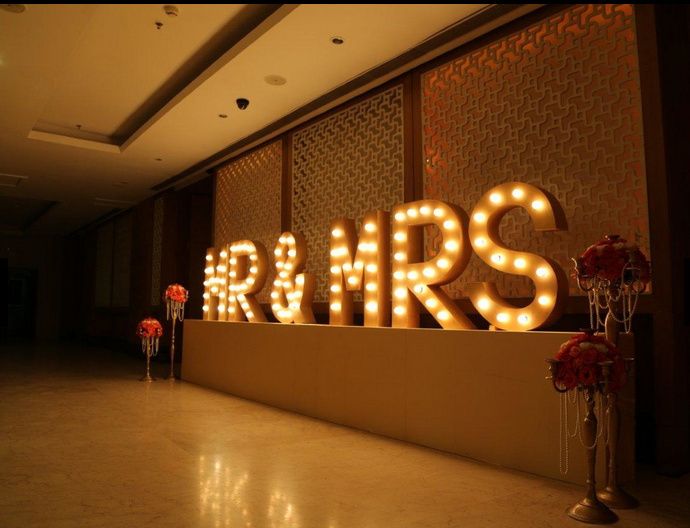 Statement piece with bulbs . Decor by F5 Weddings
Get one statement piece to draw attention to:
Get a large monogrammed piece with bulbs, or create one central installation thats over the top. Keep the rest of it very simple as opposed to decorating the entire area with small elements.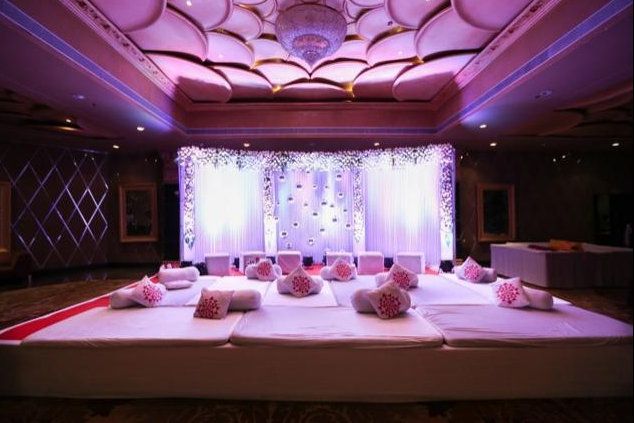 This couple placed Gaddas on the dance floor to use it as  a Sagan area
 Reuse your space :
Turn your wedding stage into a mandap for the Feras, or let  your sangeet double up your dance floor as the tilak area. Reusing the same space for different ceremonies is a good way to conserve space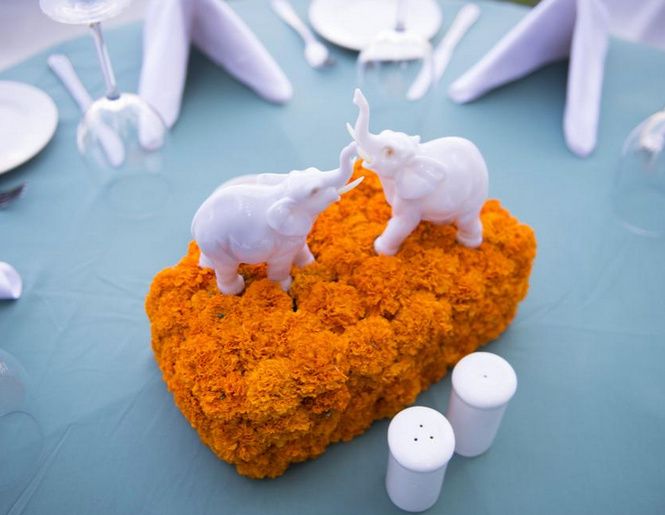 Photography: Priyanshu Asthana
Keep table centerpieces low- think candles, or mason jars :
Apart from Mason jars being utterly cute and affordable, they are small in size and let your eye wander the room, thereby giving an illusion of space.