5 Stores That Allow You To Rent A Sabyasachi Or Other High-End Designer Lehenga For Your Wedding
BY Sakshi | 18 Mar, 2019 | 86203 views | 3 min read
If a Sabyasachi lehenga is out of your budget but not out of your dream, then there is another amazing option rather than going for a replica. Yup, not many of you would know that you can rent an original Sabyasachi lehenga or outfits from any other big designer for your big day or one of your functions too, and if that's an option you're willing to explore, then here are 5 stores that allow you to rent them! Yup not only does the cost become much less than half, but you get to make your dream a reality, albeit with fewer options to choose from!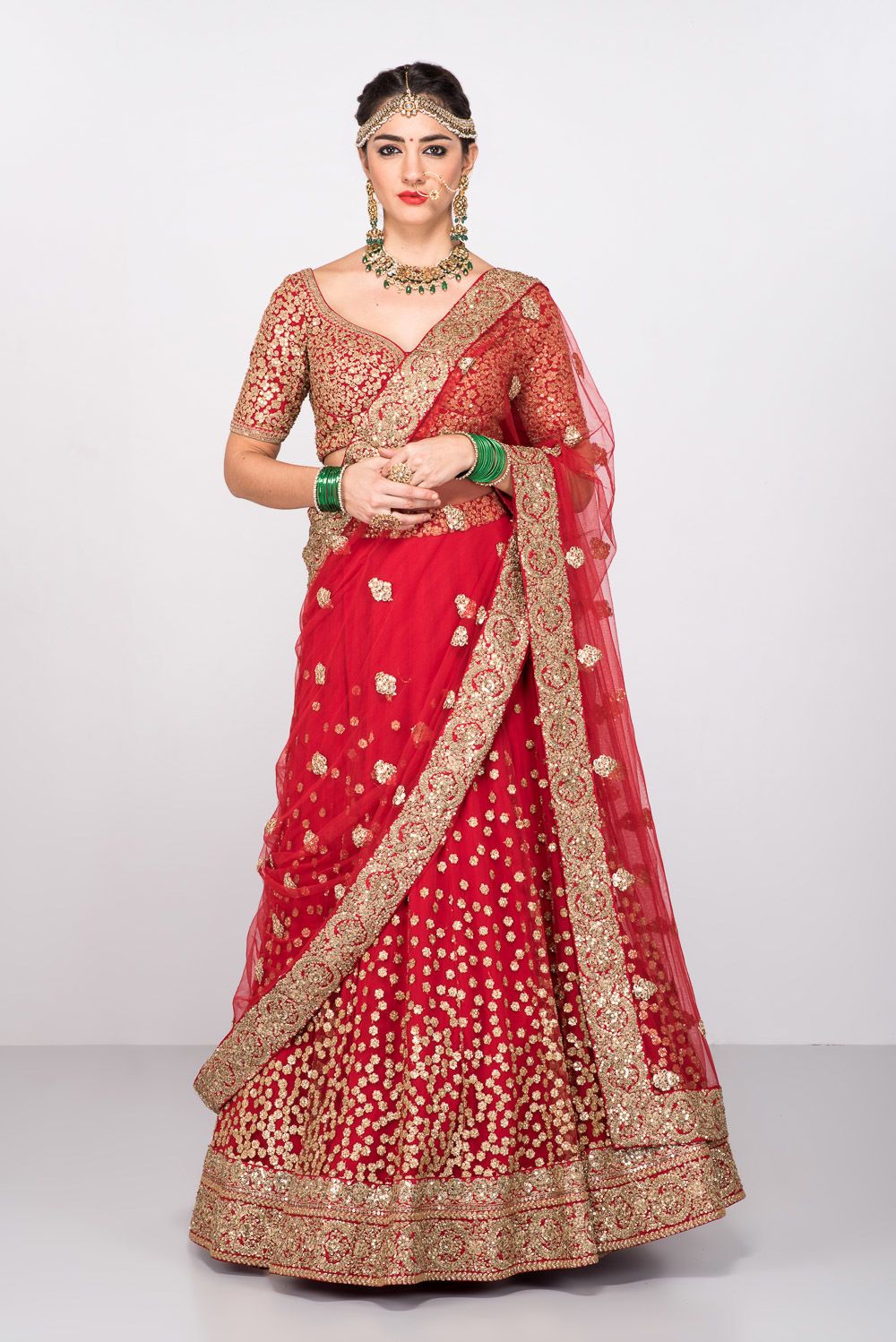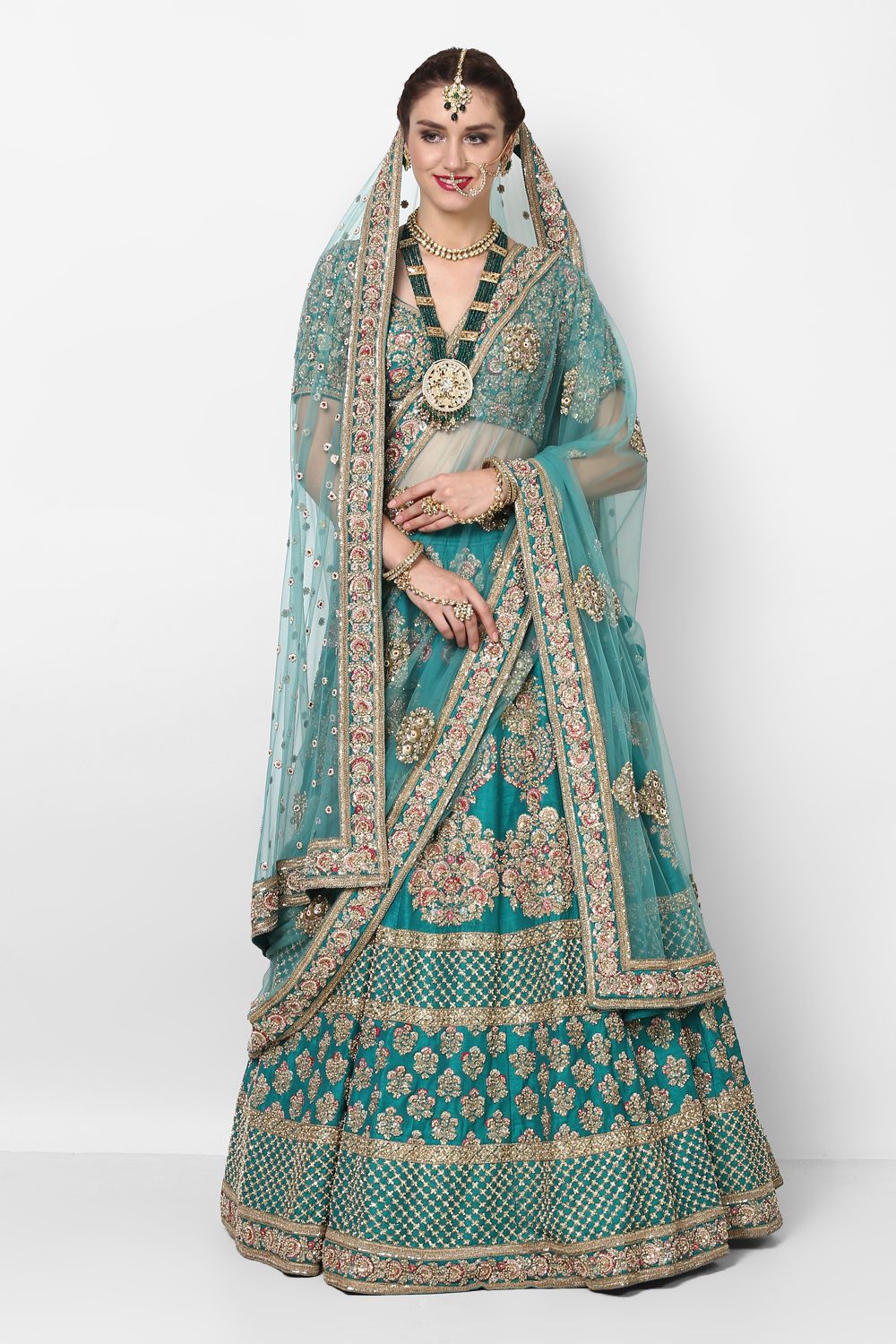 If you're looking for a Sabyasachi bridal lehengas for rent in the sub 50K price range, then this is what you should opt for, although they have about 5-6 options online. But what's great about Flyrobe is that they have a lot more designers as well, whether you're looking for bridal or outfits for smaller functions.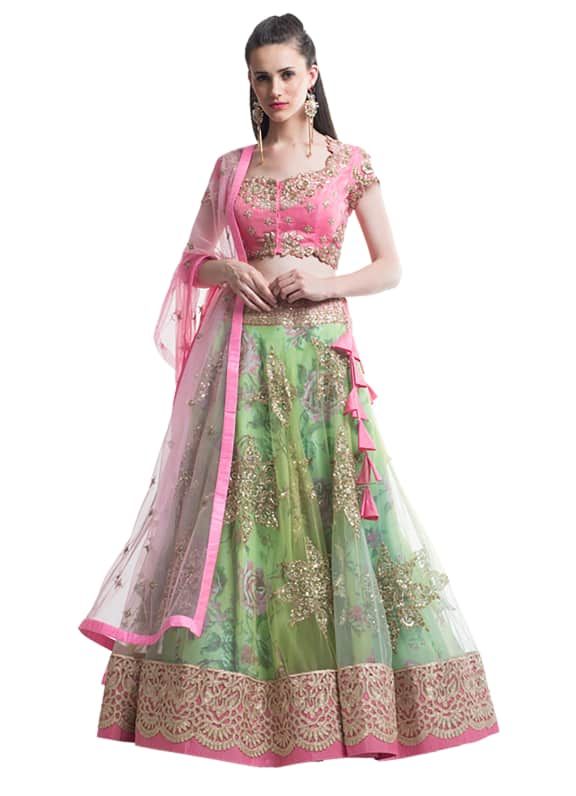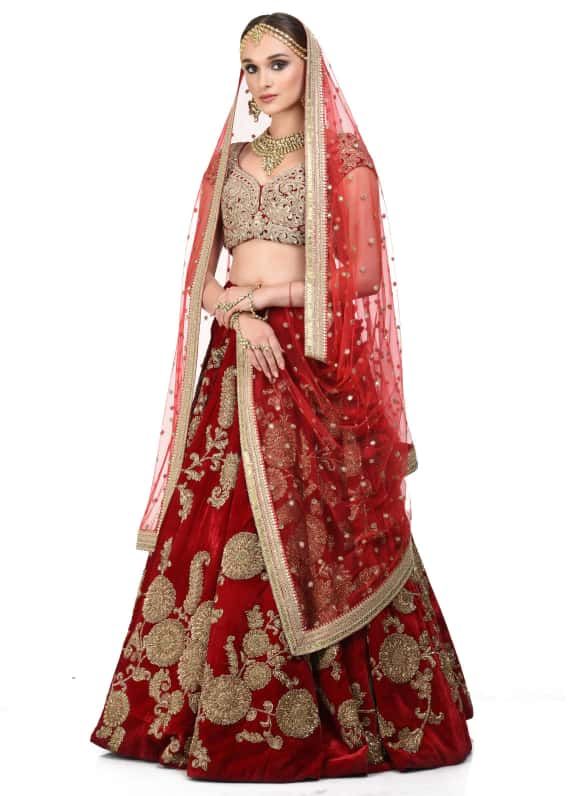 This one also has a few Sabyasachi lehengas and even other wedding outfits like Anarkalis and sarees for you to choose from! They have a Sabya bridal lehenga available for a rent of 60K. Plus, a lot of other big designers like Manish Malhotra, Tarun Tahiliani, Anushree Reddy, Anju Modi, Varun Bahl and more!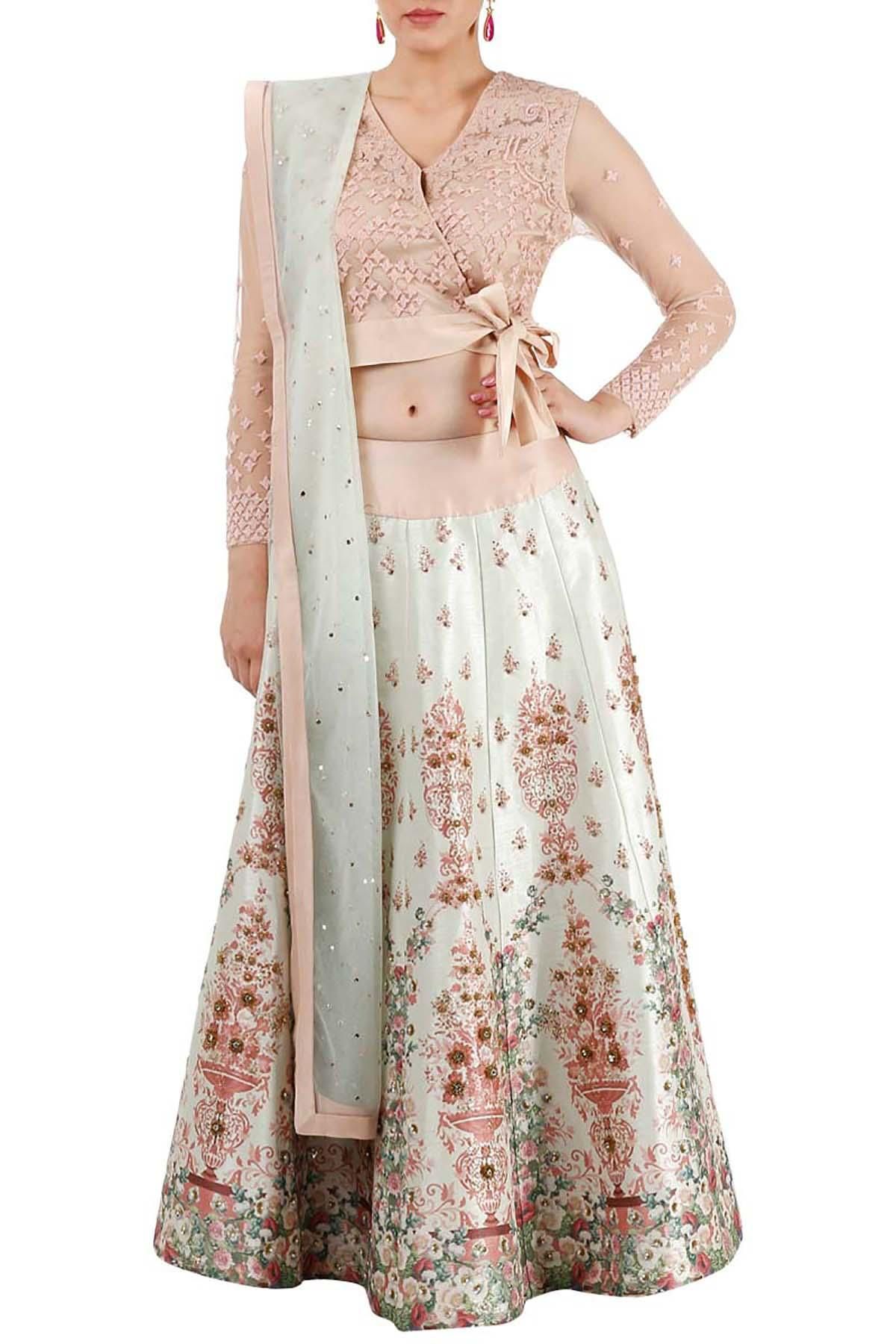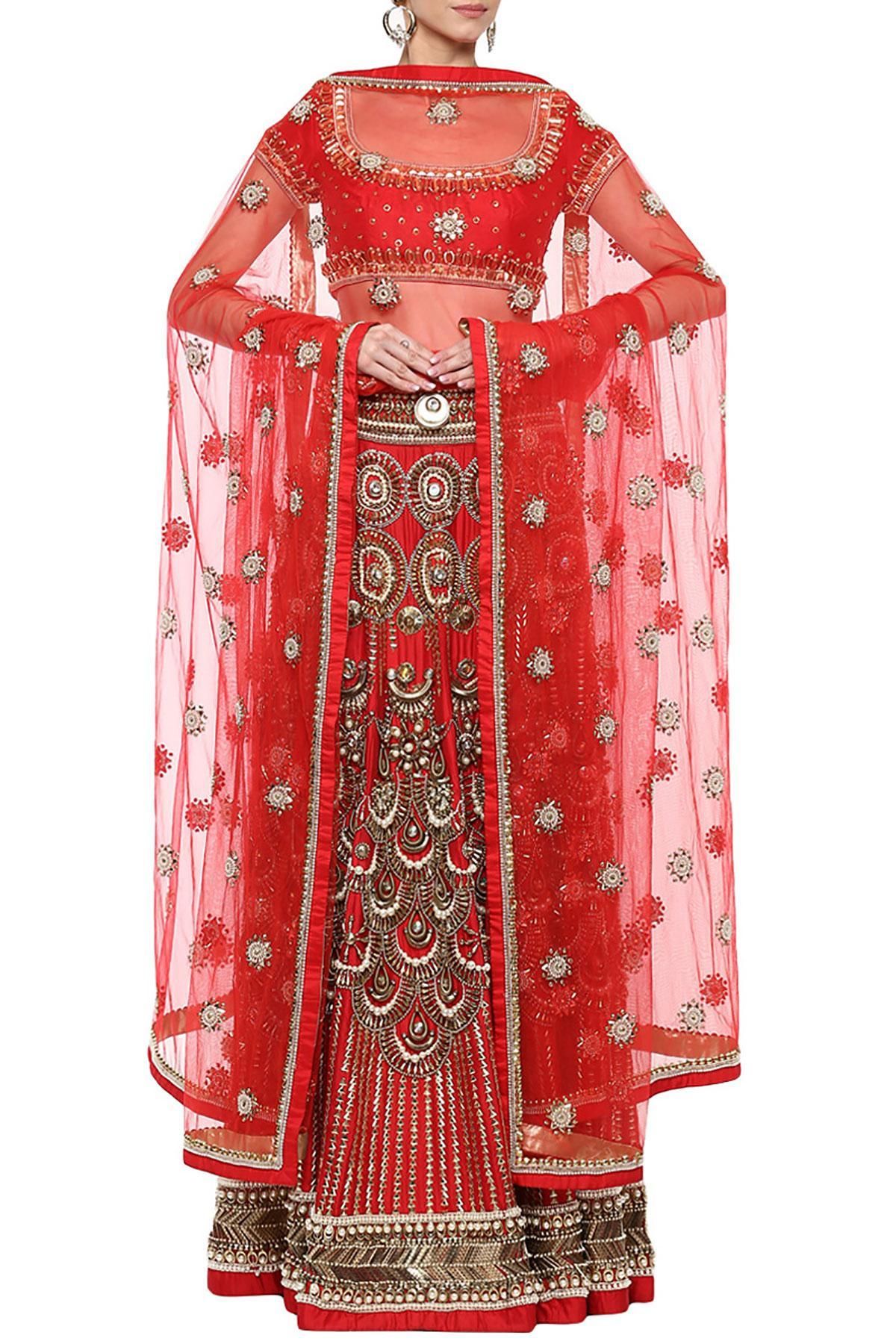 This one has loads and loads of high end designers and a lot of options. You could rent a Manish Arora bridal lehenga for about 20k, and they also have some pretty outfits for smaller functions from designers like Anita Dongre, Varun Bahl, Shantanu and Nikhil that you could consider in a budget of under 10K!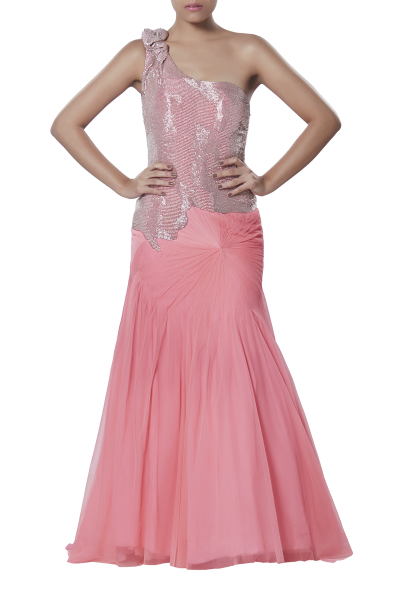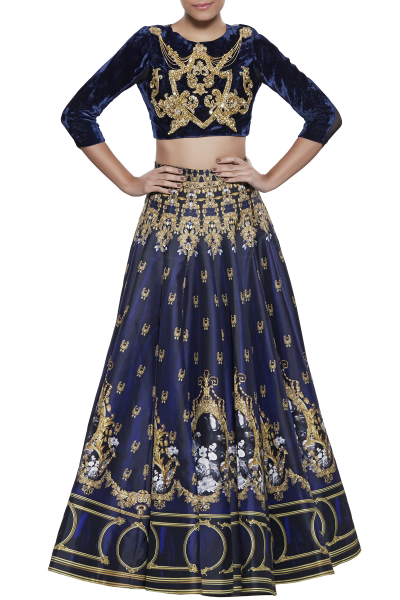 While again, options might be very limited, this website does allow you to rent some big designer outfits suited more for smaller functions like a cocktail gown from Gaurav Gupta or Dolly J or a Sangeet lehenga by Falguni and Shane peacock- all in a budget of sub-20K.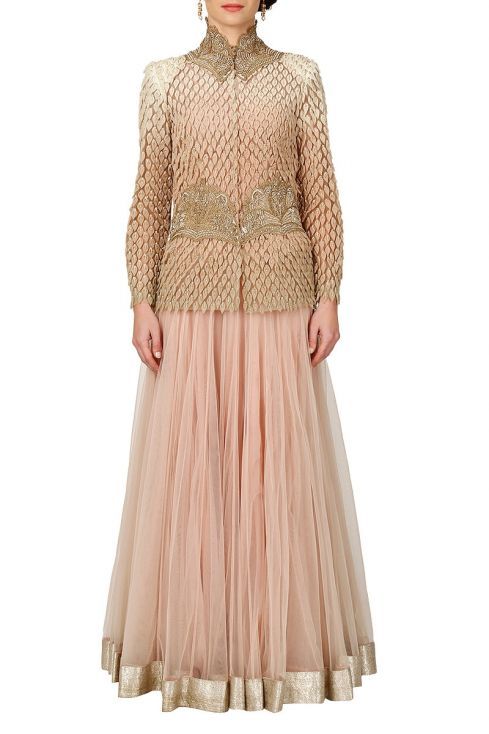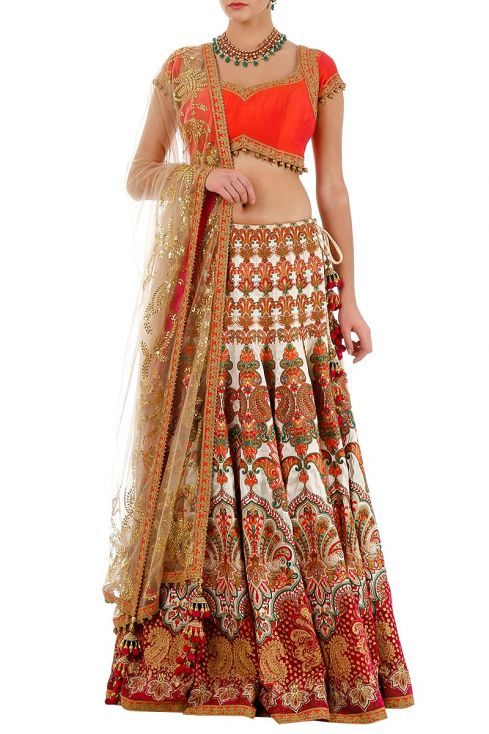 This one has outfits from Anamika Khanna, Shantanu and Nikhil and even Rimple and Harpreet Narula available on rent for very reasonable amounts, although your options for 'bridal' lehengas and outfits might be limited!
Some points to keep in mind:
A lot of these outfits would be city specific.
You might not really get a latest design, you will have to make do from something from an older collection.
Most of these would come with a high refundable deposit as well.
We would highly recommend checking out the outfit in person as well, if possible for authenticity.
Check for the shipping cost information to make an informed decision
Understand the returns and exchange policy to make it a hassle-free renting experience
Check for sizing and fitting options to get a custom fit.
Featured image via WhatKnot Photography★ 4.7
We hope that this has helped you in finding your dream outfit. But if you want to buy wedding designer lehenga, click here.
ALSO READ: Sabyasachi Lehenga Price : So, How Much Does a Sabya Lehenga Really Cost?