Dreamy Punjab Wedding With A Delicate Vintage Touch!
BY Latha Sunadh | 06 Jun, 2017 | 788 views | 3 min read
When a bride owns a label like TTrunks of joy -by Ruhani Arora★ 3.2 that makes floral hand-painted trousseau trunks, you're bound to take your wedding styling via the same route. And there you see - a dreamy, delicate, romantic setting that Ruhani planned for herself. The bride wore pastels  on the pink side and made sure her jewellery and her makeup went along with it. Our favourites: The pretty trunks of course, the cute decor and the neat pink and mint Engagement sharara. Photography by Vows & Tales★ 5 was beautiful and colourful. 
Meet Ruhani & Ashim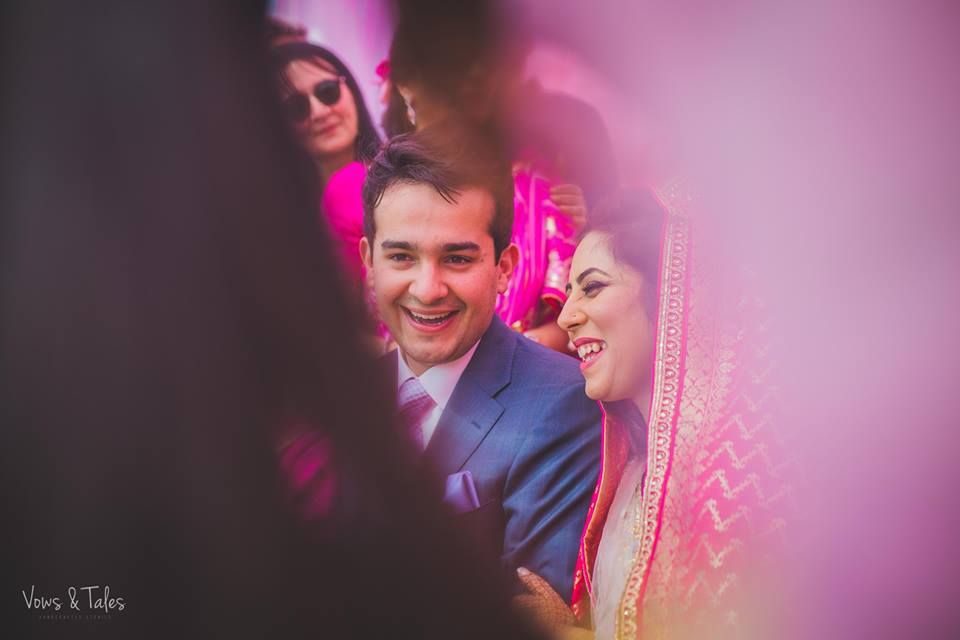 "We've known each other since we were in 7th grade and quite dramatically, at first, we were each other's worst enemies. But I guess god had his own plans for us and we both became best friends by the time we got over with school. And after school, our friendship changed into love. We were in a long distance relationship for almost 6 years as I was completing my studies in Delhi while he did his CA in Jalandhar and now, we're married" explains Ruhani. 
The Engagement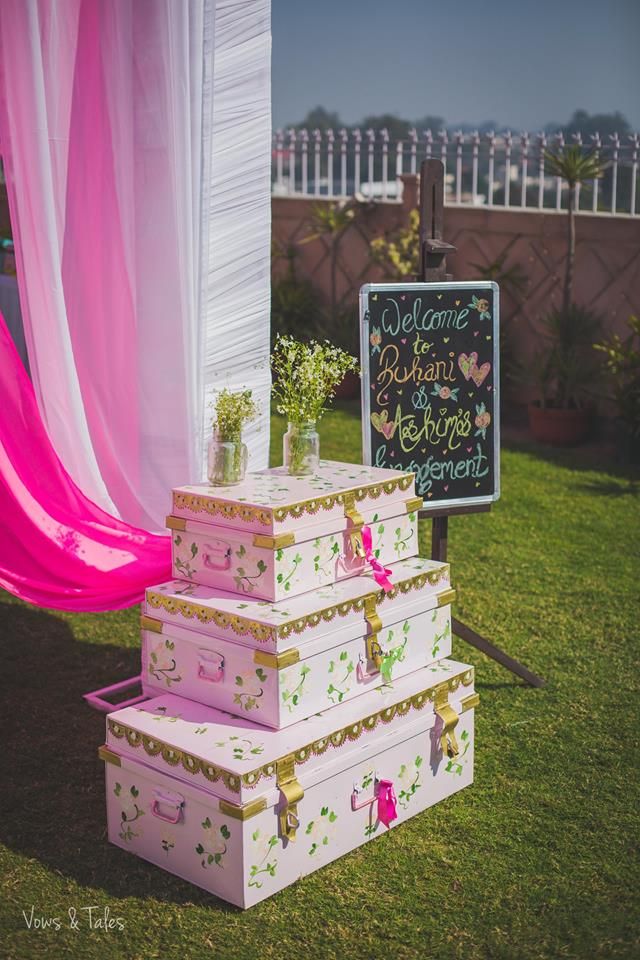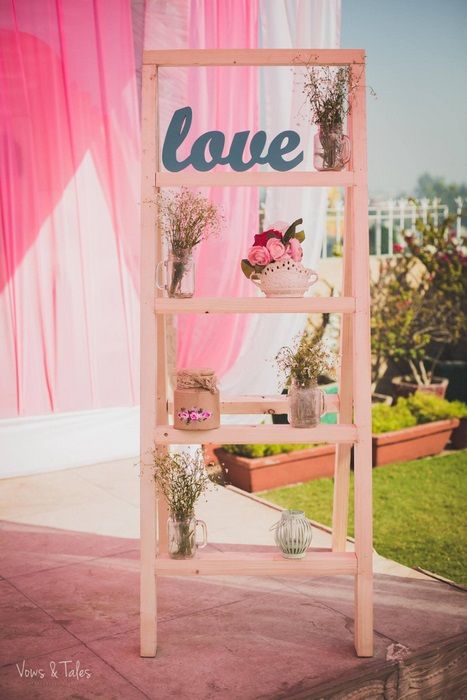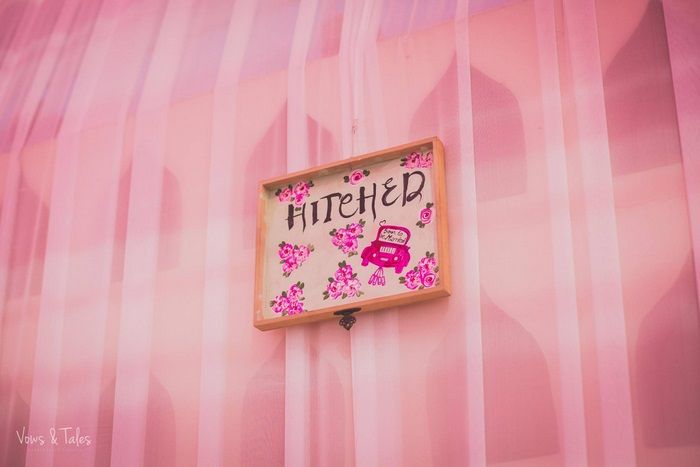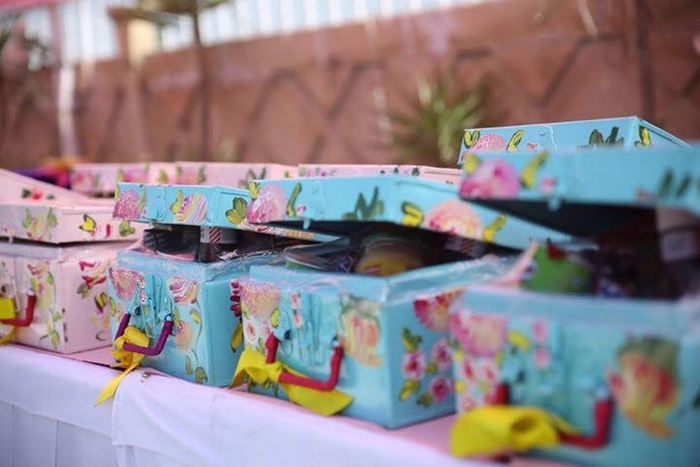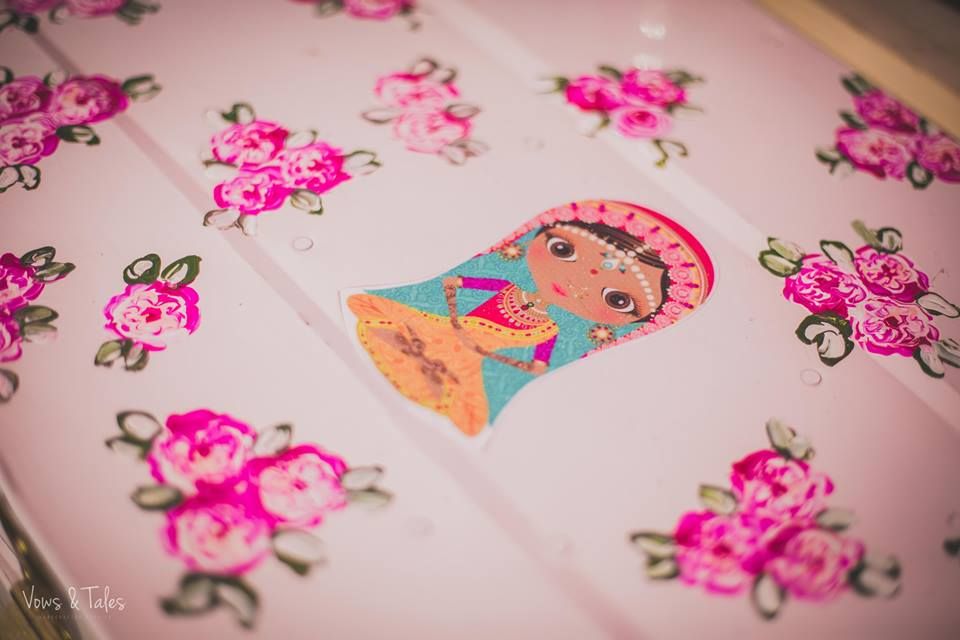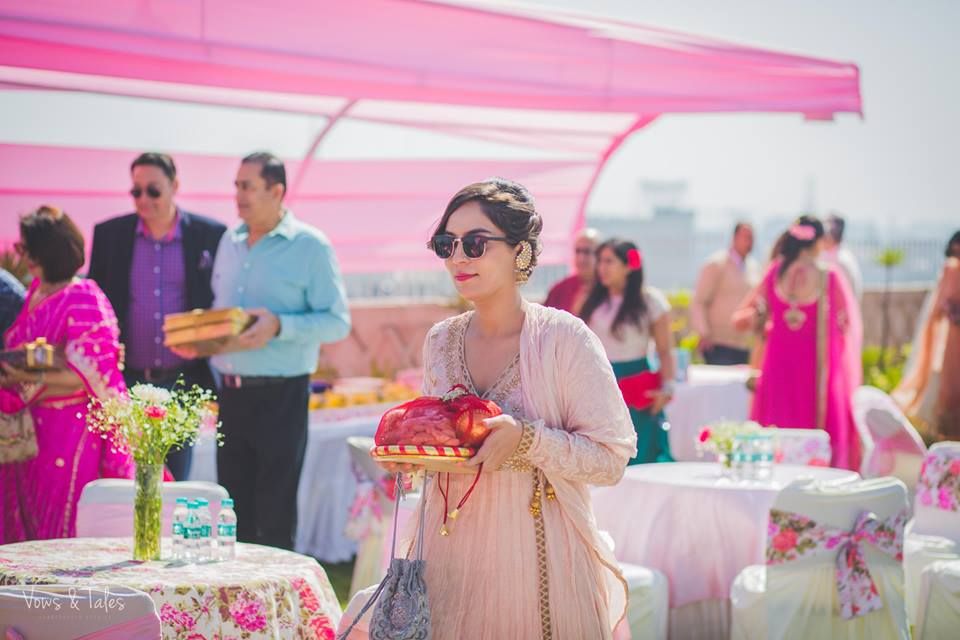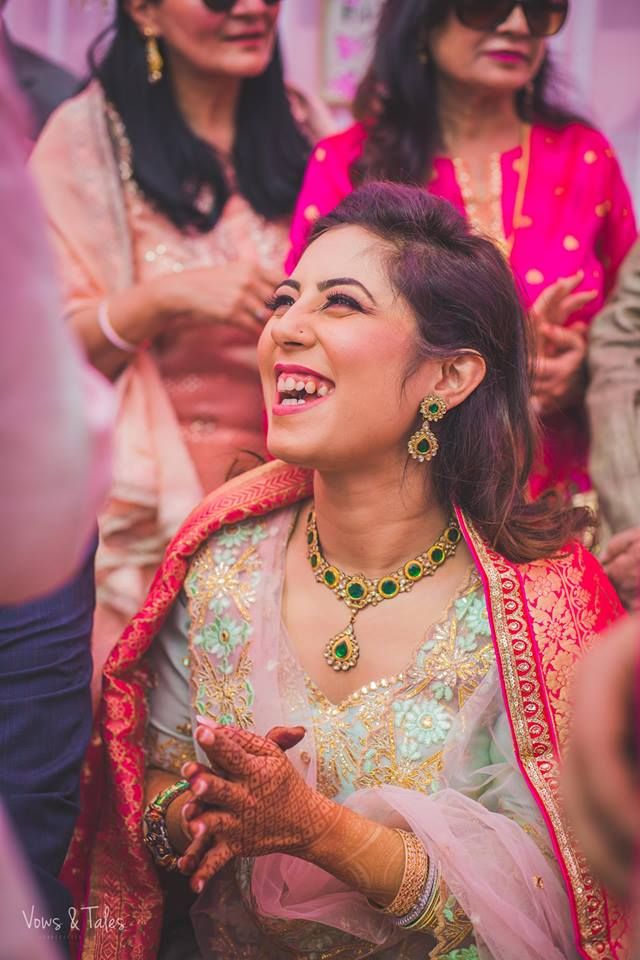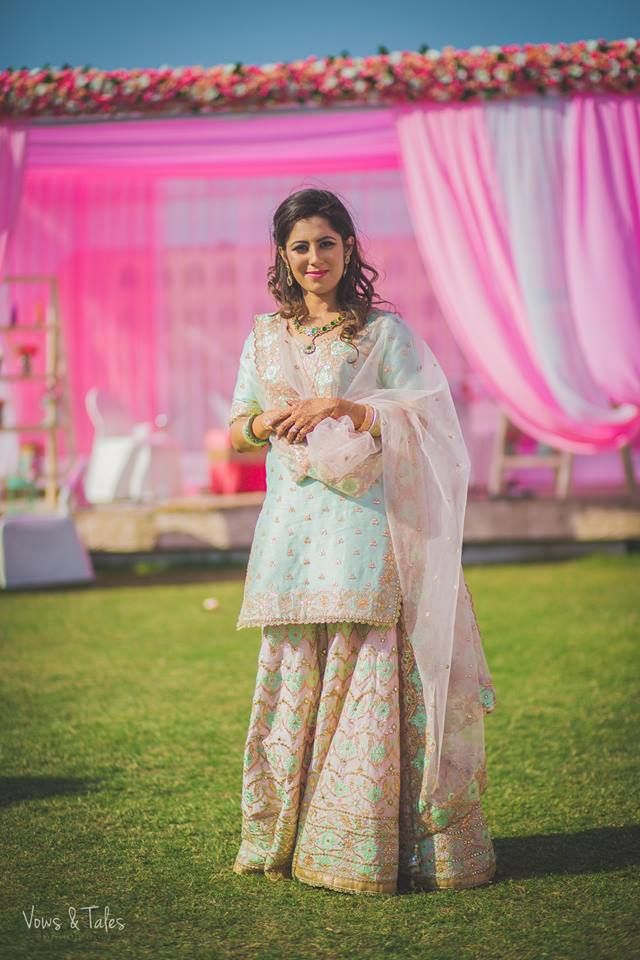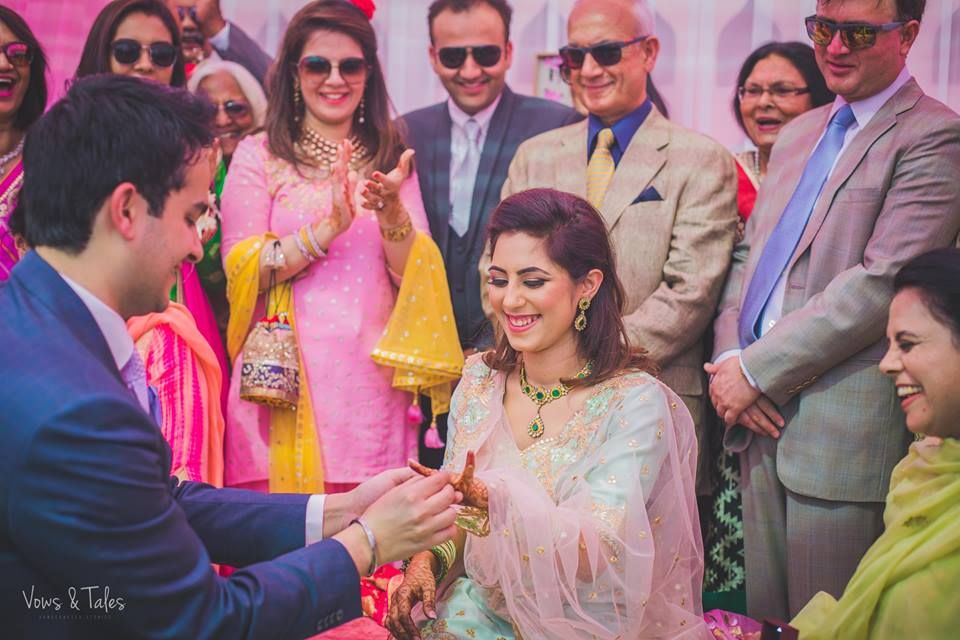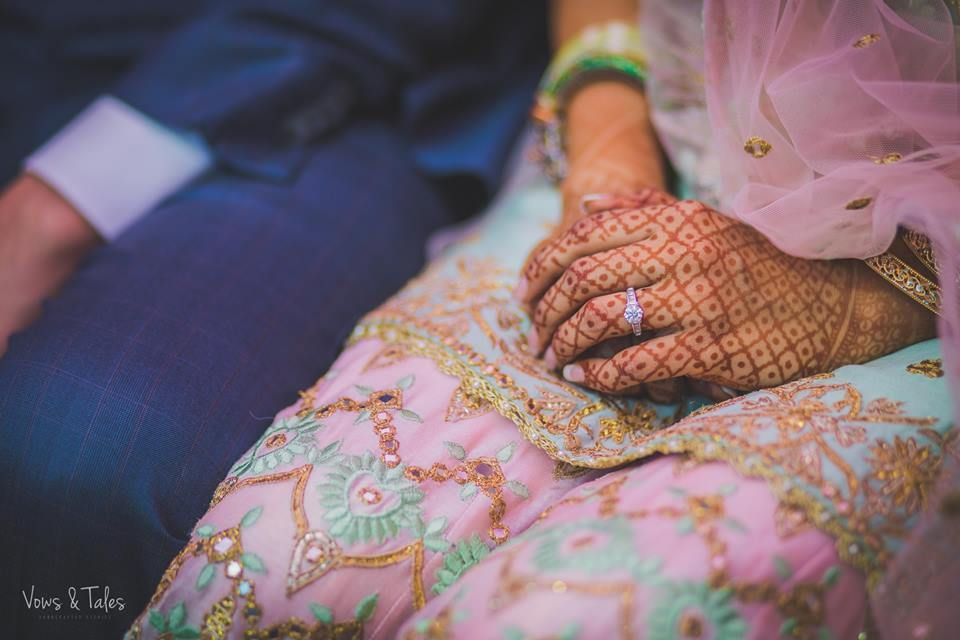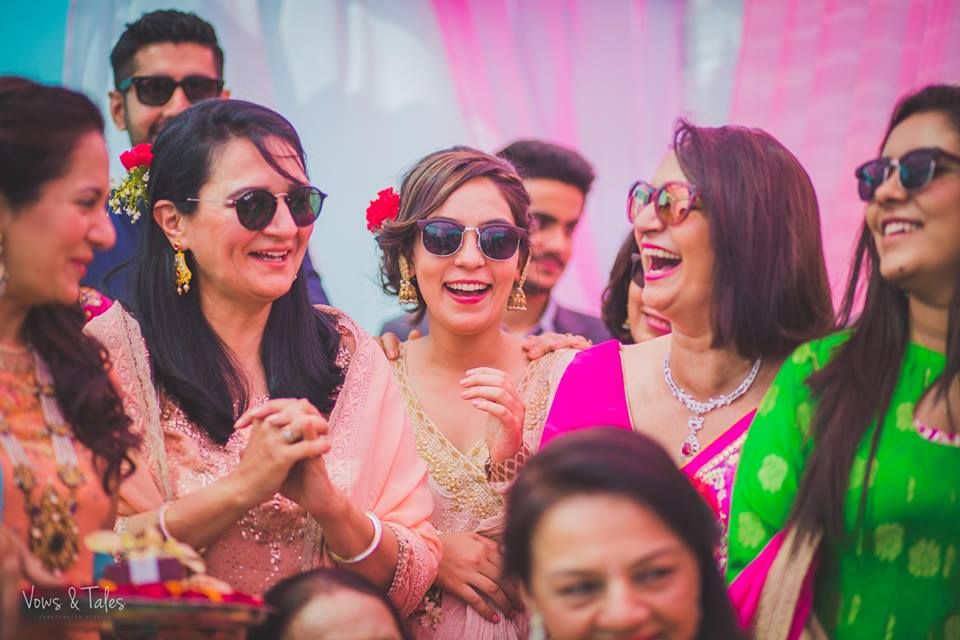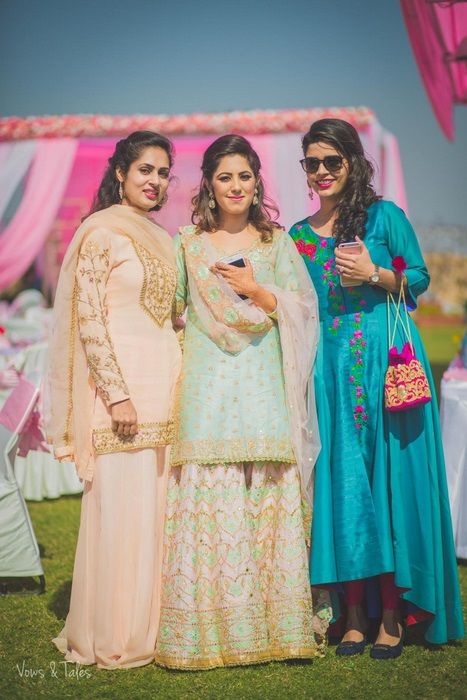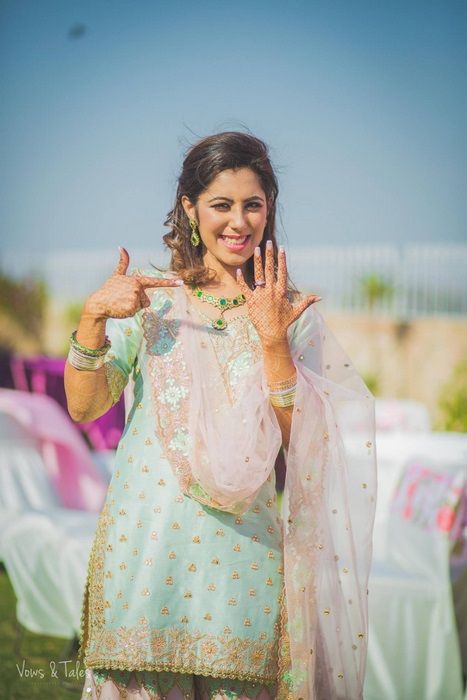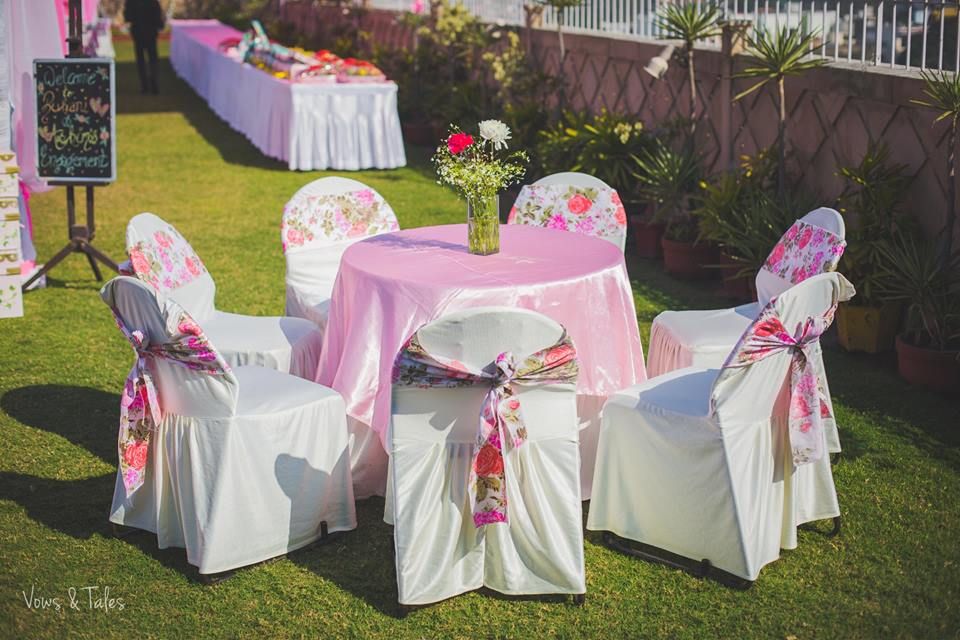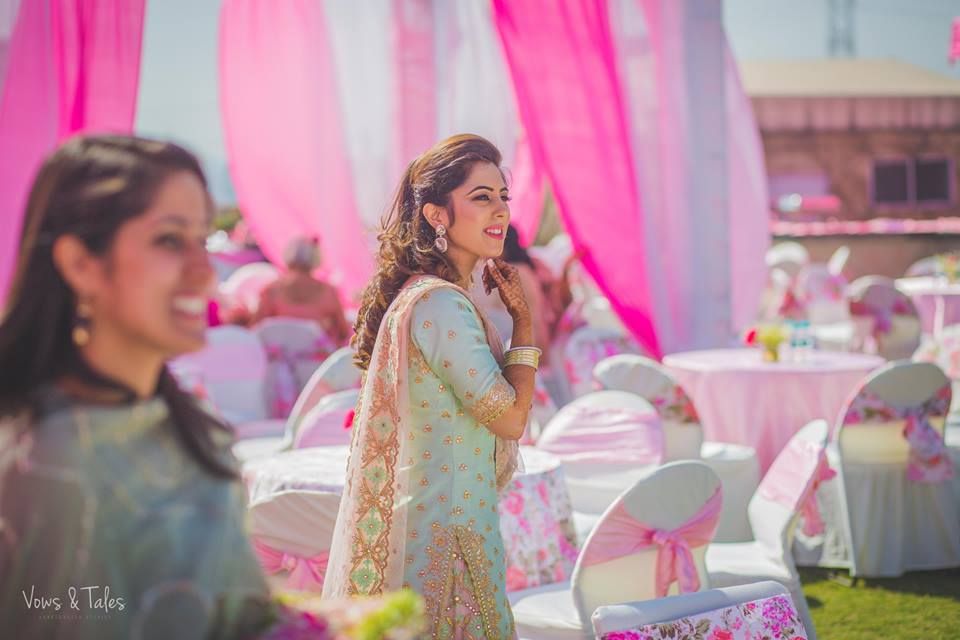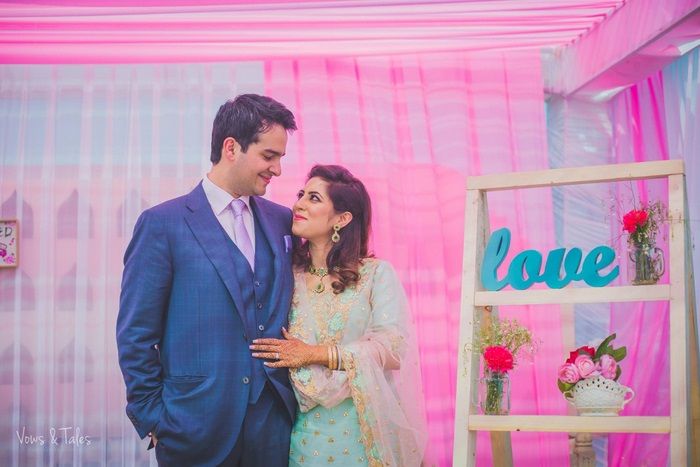 The Wedding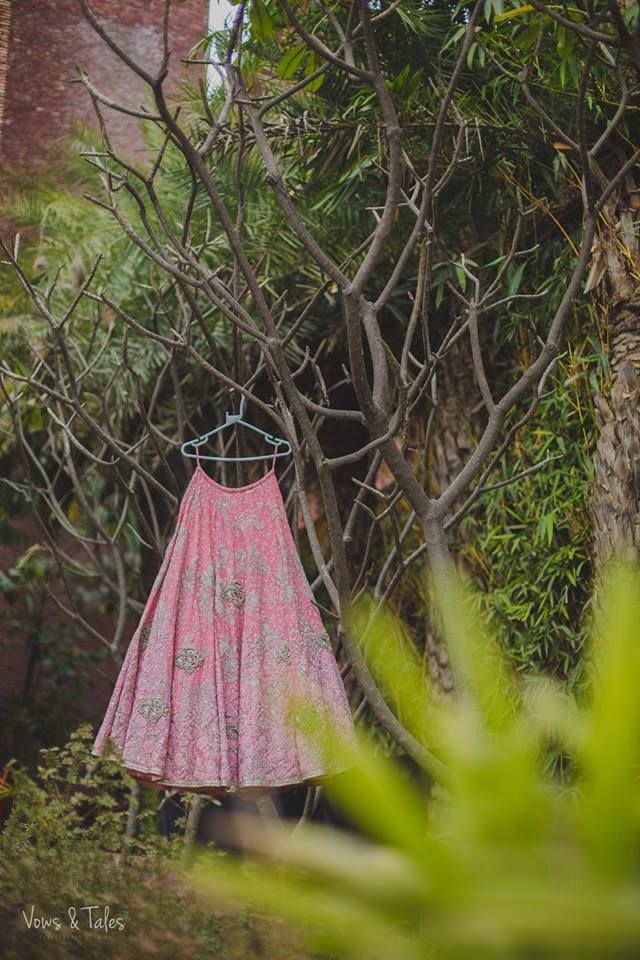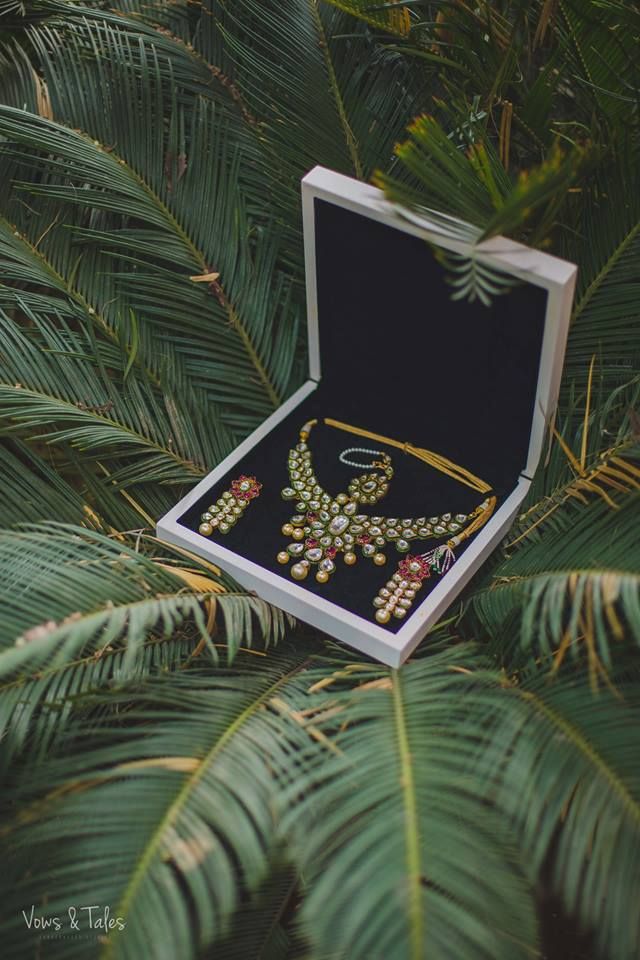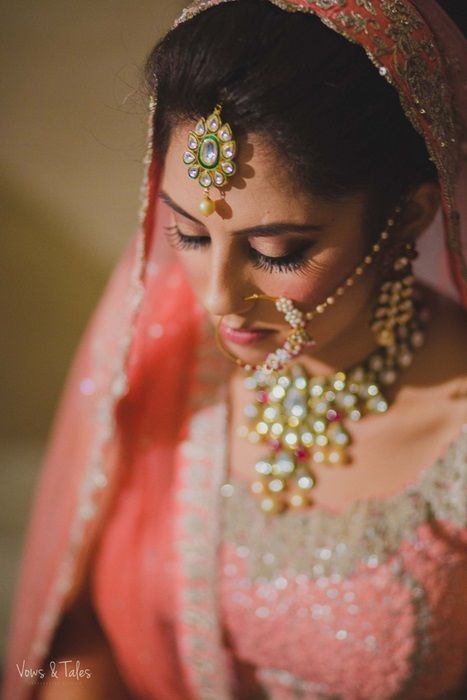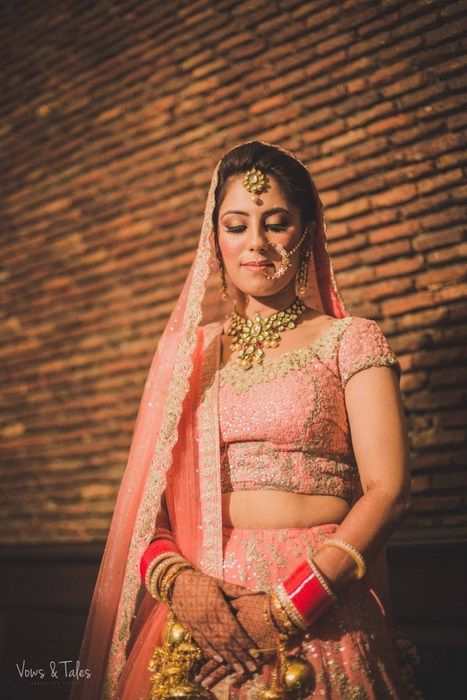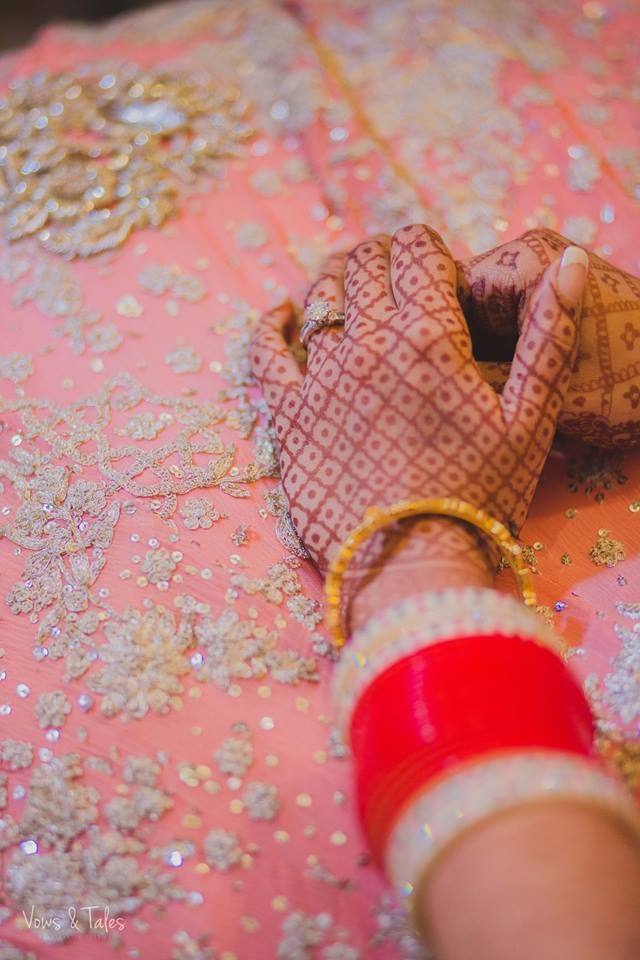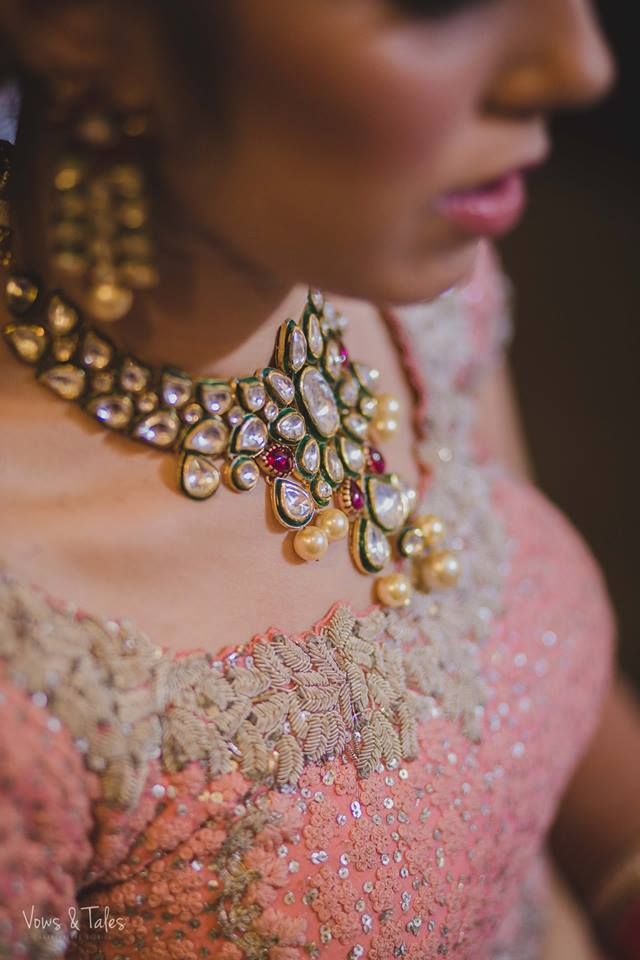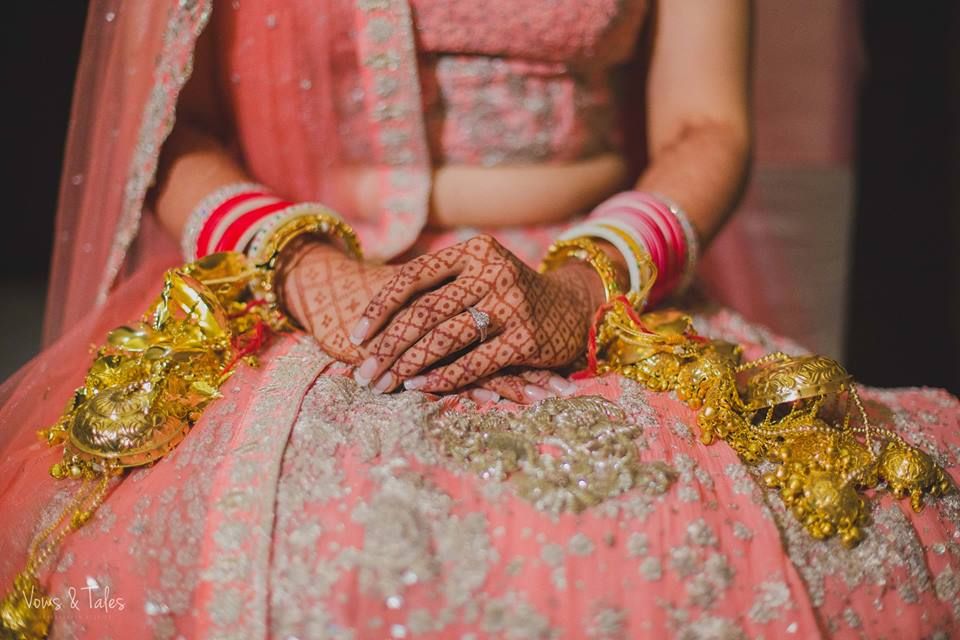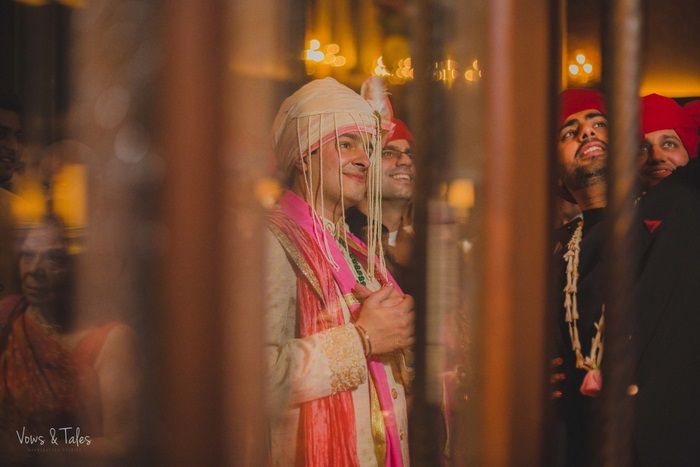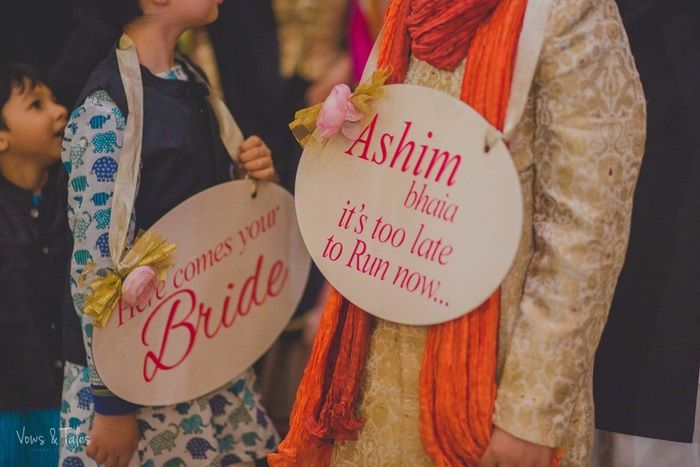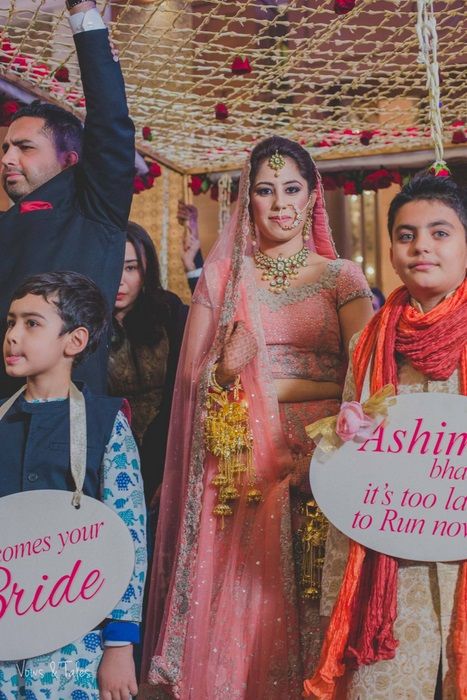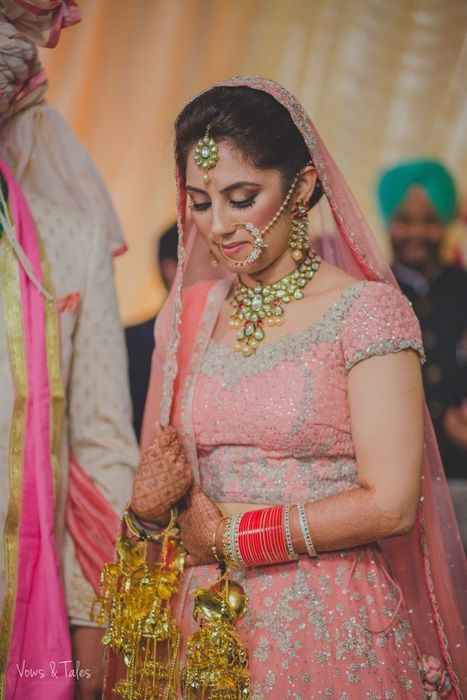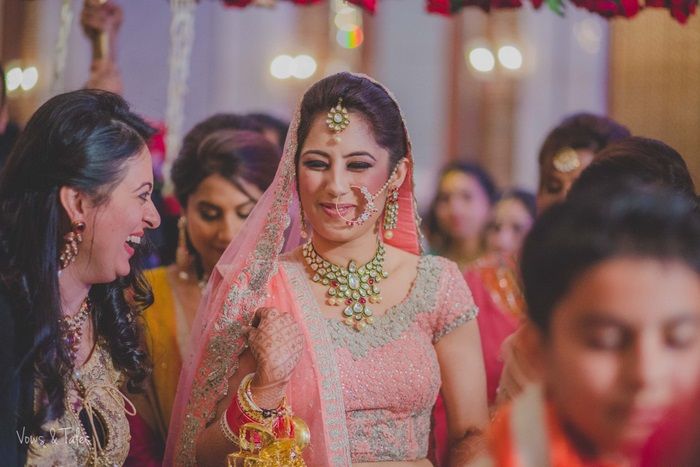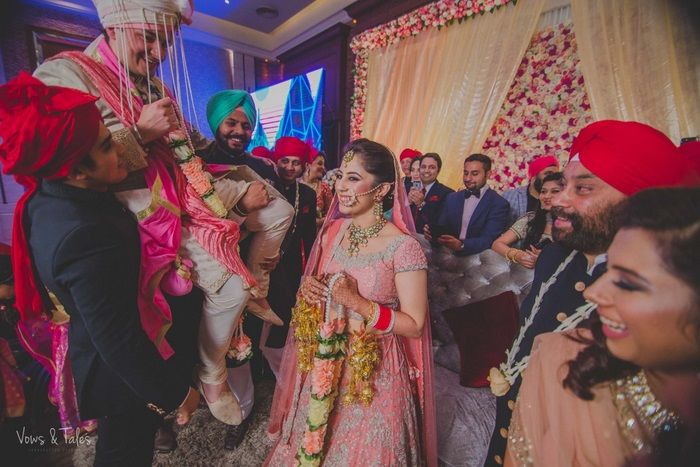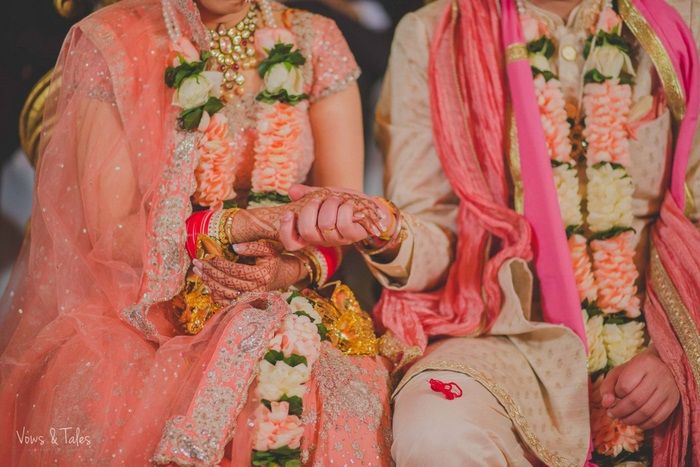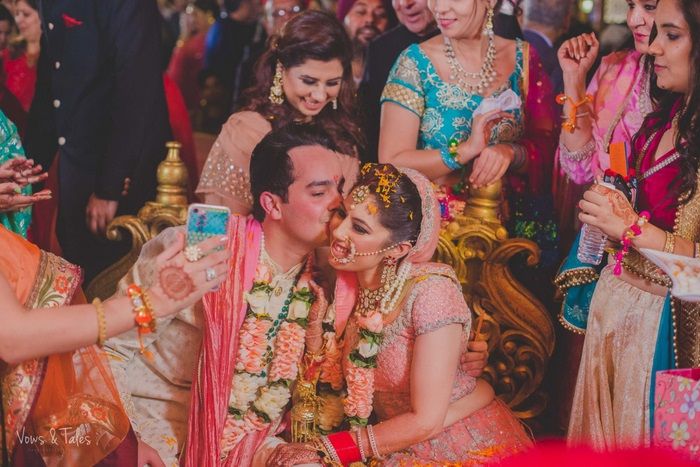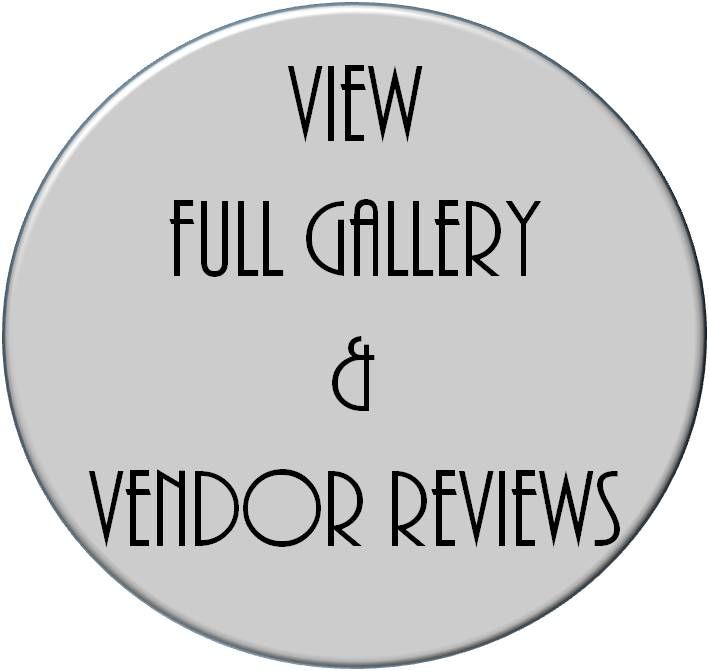 From The Bride:
 "I was a  super duper enthusiastic bride. I wanted my wedding to be beyond perfect and dipped my fingers in every pie as far as my wedding preparations were concerned. From the wedding decor to the colour themes to the floral detailing to the milni malas - I decided everything. And as I am in the wedding industry myself and own a label that makes hand painted trunks and giveaway boxes, I painted all the invite boxes for my wedding. And to be precise, that's 250 trays and boxes in total. I also painted my shagun giveaways too. 
For the Engagement, as it was a day party I wanted a very English, elegant affair so I got the ladders done from a local carpenter and decorated them with small wood pieces and mason jars. A few pieces, I painted them myself which included large hand painted trunks too. 
For the wedding also I wanted to play around with pastel shades and I didn't want a clichéd decor so I made sure that everything is unique and fun.
About my wedding outfits again, I didn't want to be a clichéd bride with a red lehenga and heavy jewellery. I wanted my look to be unique, dainty, beautiful and minimalistic. WedMeGood was just not a reference portal for me, it became my best friend before my wedding - I used to sit on the app for hours to collect ideas" explains Ruhani. 
Vendors: Venue: Wedding venue at Heritage Empress (Haveli) Jalandhar; Engagement venue at Kamal Palace Bridal Outfits: Wedding lehenga by Dolly J Bridal Collection★ 4.8 ; Engagement outfit by Tamanna Punjabi Kapoor★ 4.5  Groom's Outfits: Wedding outfit by Rohit Sood; Engagement outfit by Corneliani Makeup Artist: Wedding makeup by Ravideep Dhawan★ 4.4 , Amritsar; Engagement makeup by Jai Babbar, Amritsar Photographer: Vows & Tales★ 5   Jewellery: Gujranwala Jewellers Trunks by Trunks of joy -by Ruhani Arora★ 3.2