#FirstPerson: How I Planned My Haldi Within 5K
BY Garvita | 28 Mar, 2019 | 7816 views | 3 min read
Seeing all those dreamy Haldi pictures, often made me wonder whether I'll be able to pull off something like this, as and when I get married! And then came the d-day, being a bride-to-be my main focus was obviously on the outfits and makeup, but with less than two months in hands, I also had to oversee major elements like the photography, decor and more!
Once the bigger events like weddings, engagement and mehndi were sorted, came the time to actually think about Haldi. Preparations began with scrolling Instagram & WMG Gallery for inspiration of an interestingly insane Haldi ceremony, because I was sure that I won't be resorting to a dull-homely occasion with just 4 people around.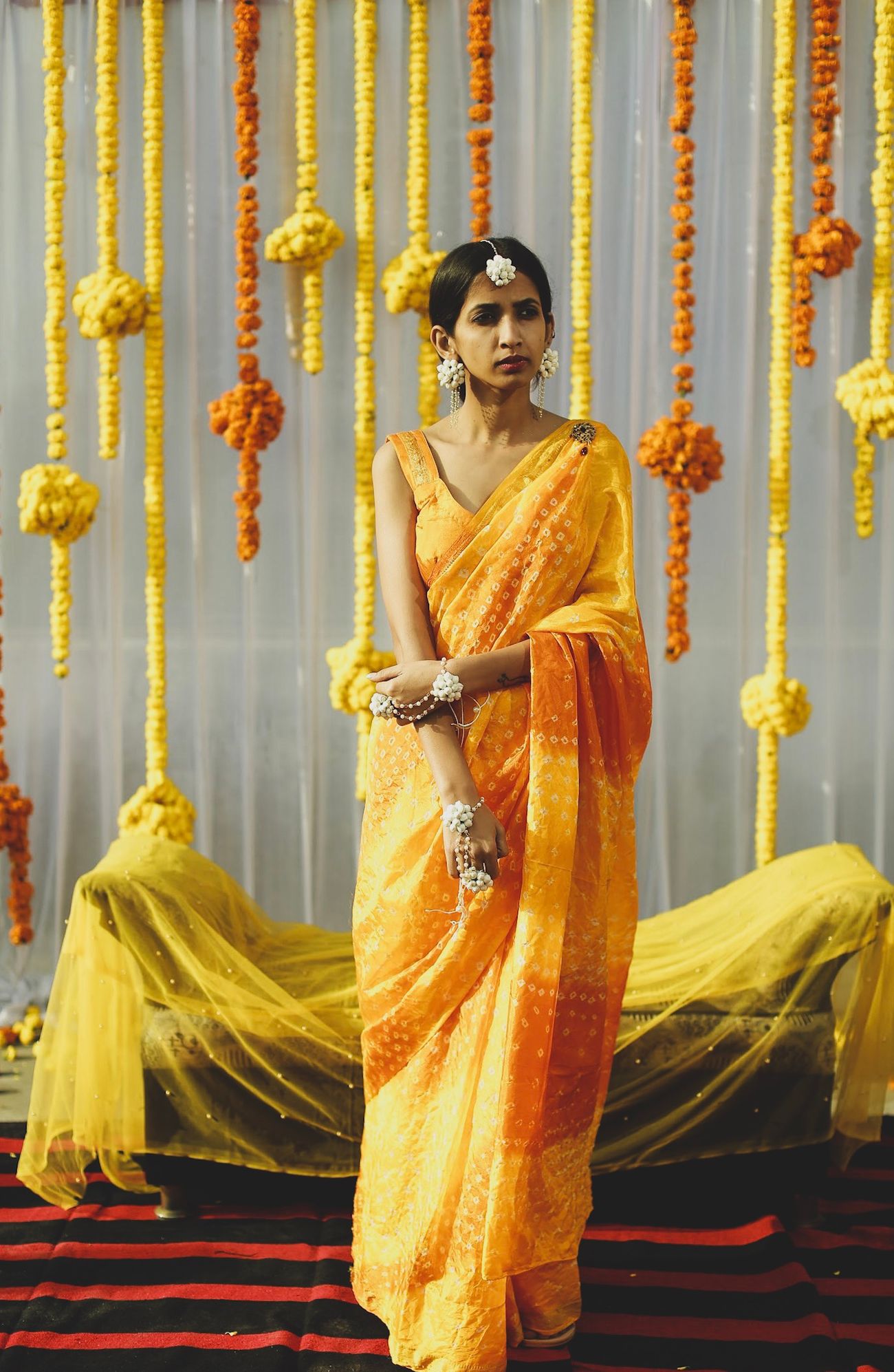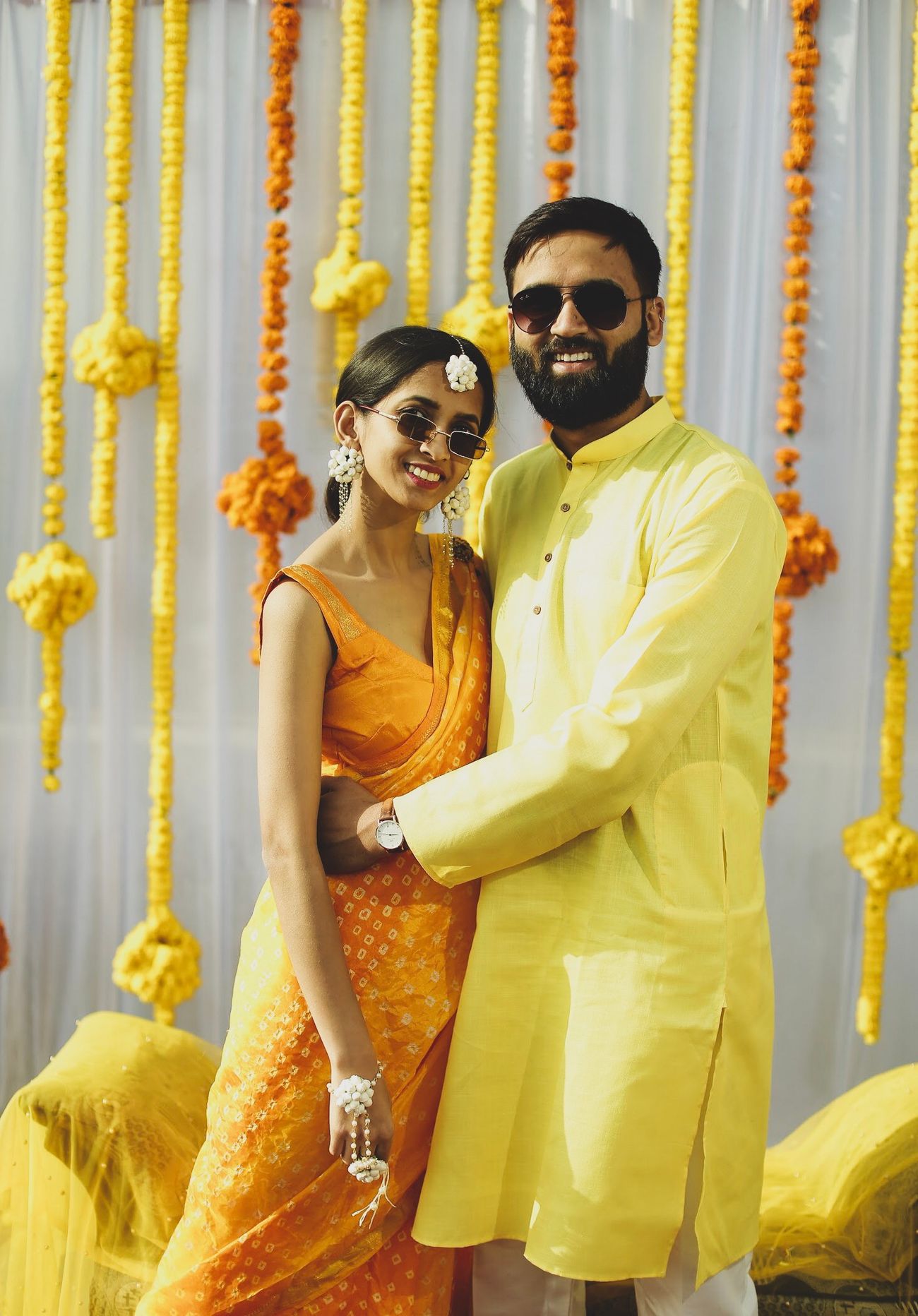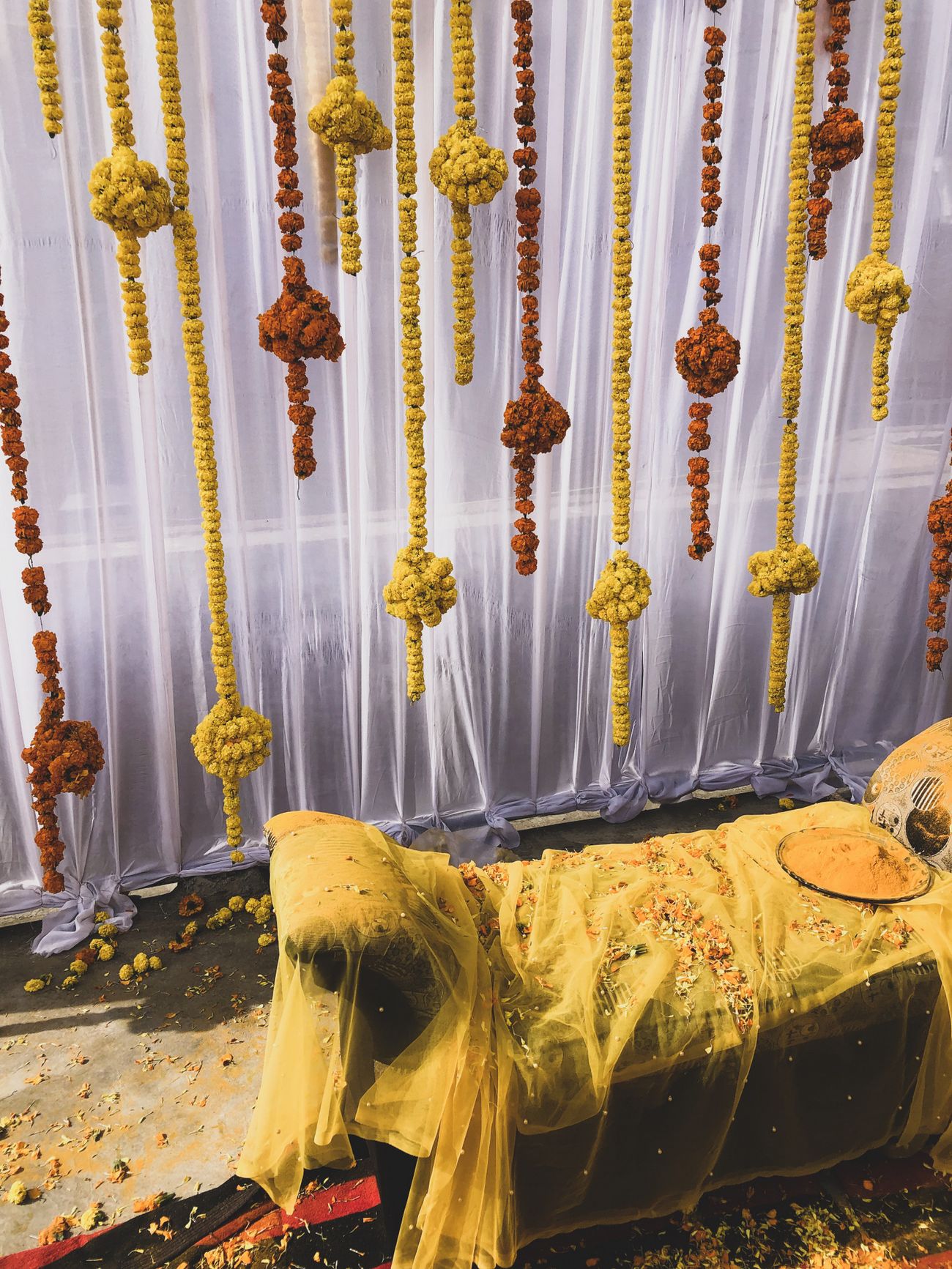 Since I am someone who likes stuff giving extra vibes while being extremely affordable, I wanted it to be as fun as possible but without spending much. And then began bringing my idea of Haldi into reality!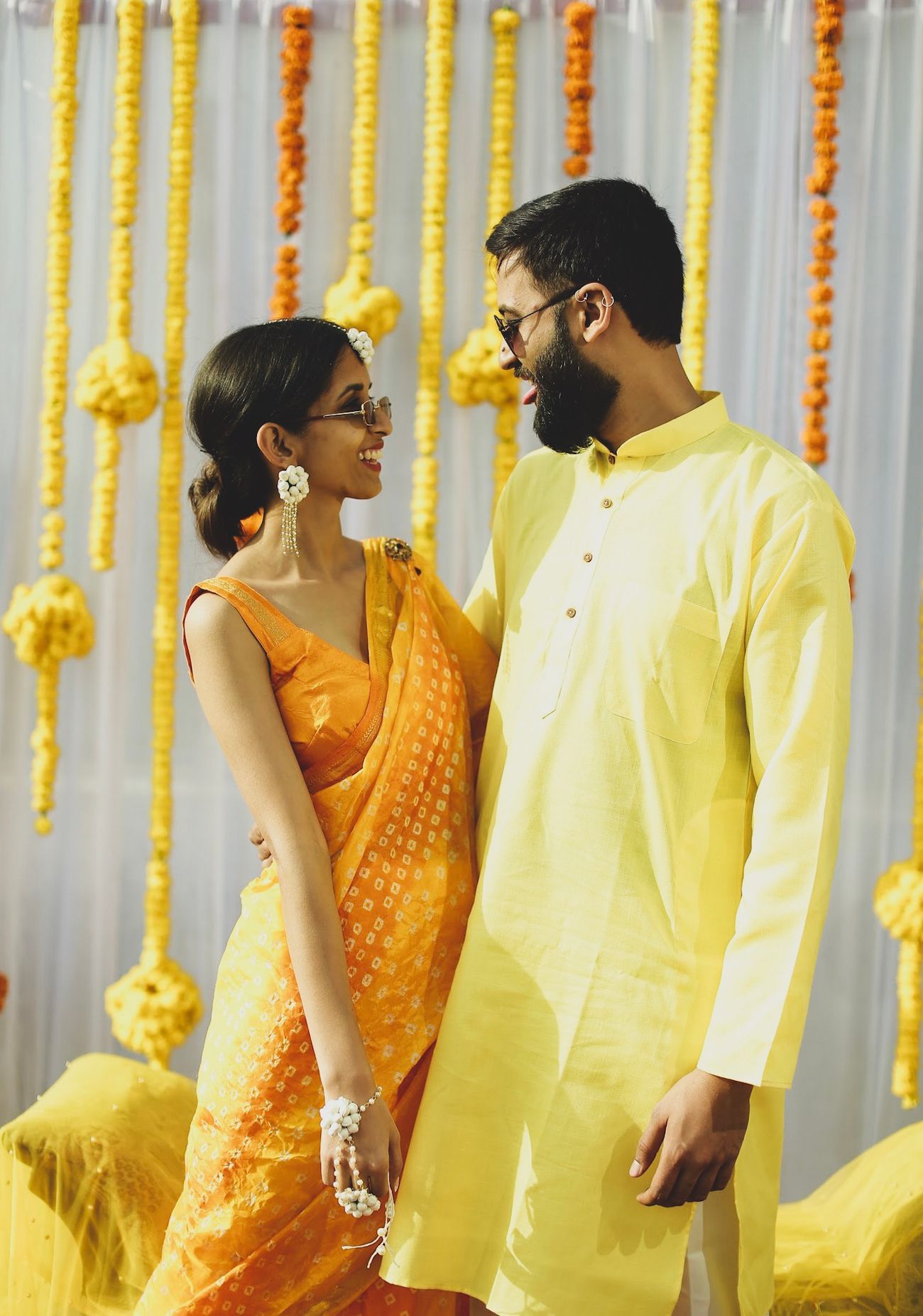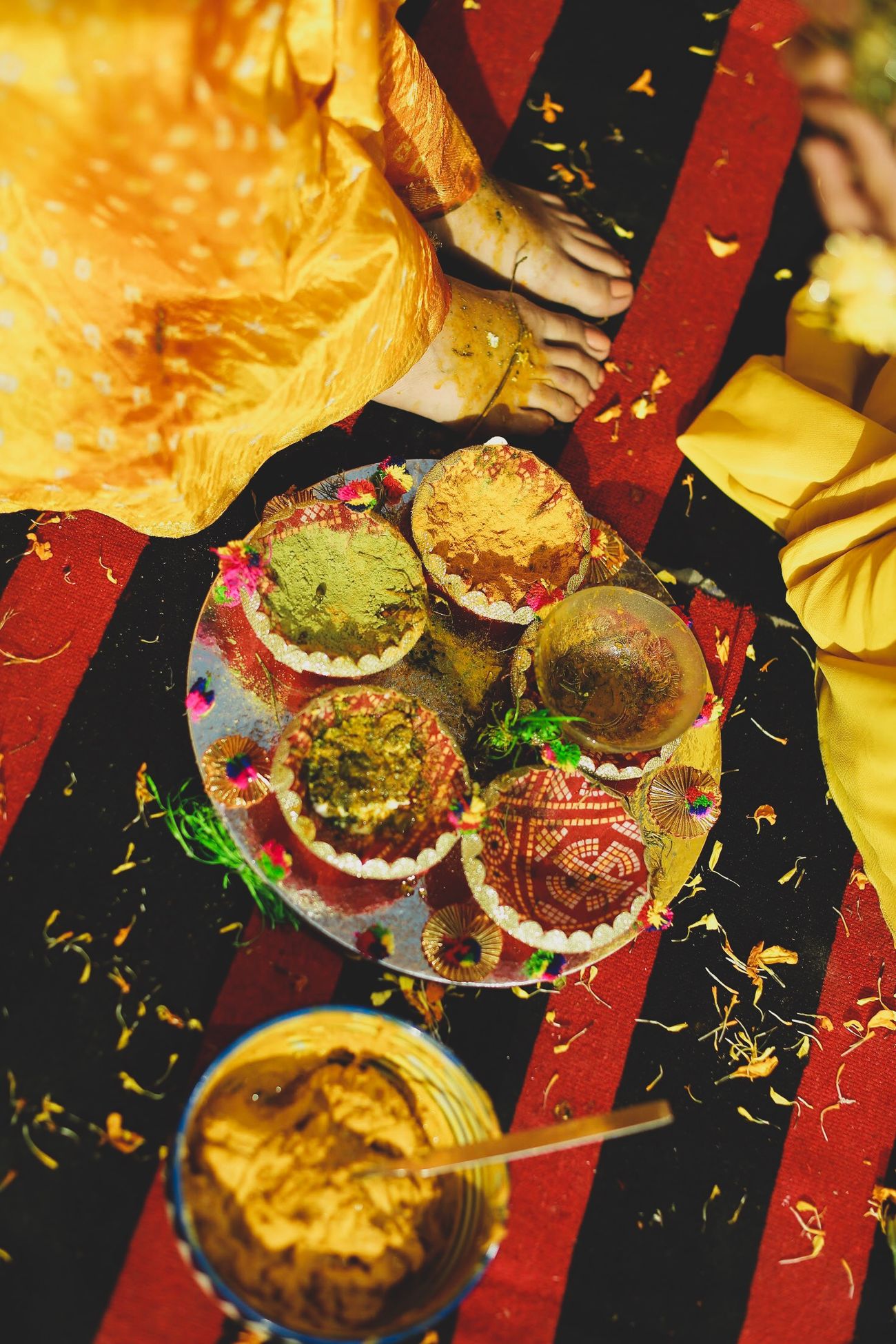 Instead of booking a venue, I decided to celebrate our Haldi (yes, we did a combine Haldi! Double the fun?) on my terrace, hence saving the venue cost (psstt.. if you have a beautiful lawn, then I would suggest you to pick that). I did not want anything extensive in terms of decor, so opted for a backdrop instead because hey .. that's what is visible in pictures. ;) When I inquired about the backdrop charges from a small scale decorator, I was given a shock of my life with a quote of 4ok. Like seriously?! By this time I was mentally prepared that either this Haldi is going to be a flop or I am doing the decor on my own, because I wasn't ready to spend such a huge amount for this. Seeing me all stressed out, my mom suggested me to speak with a local florist and check if something can be worked out. Call it my luck, but he agreed to create one for 4k. Yess, for 1/10th of the amount I was initially quoted!!! Gave him a go ahead within second and I absolutely lovedd how it turned out to be.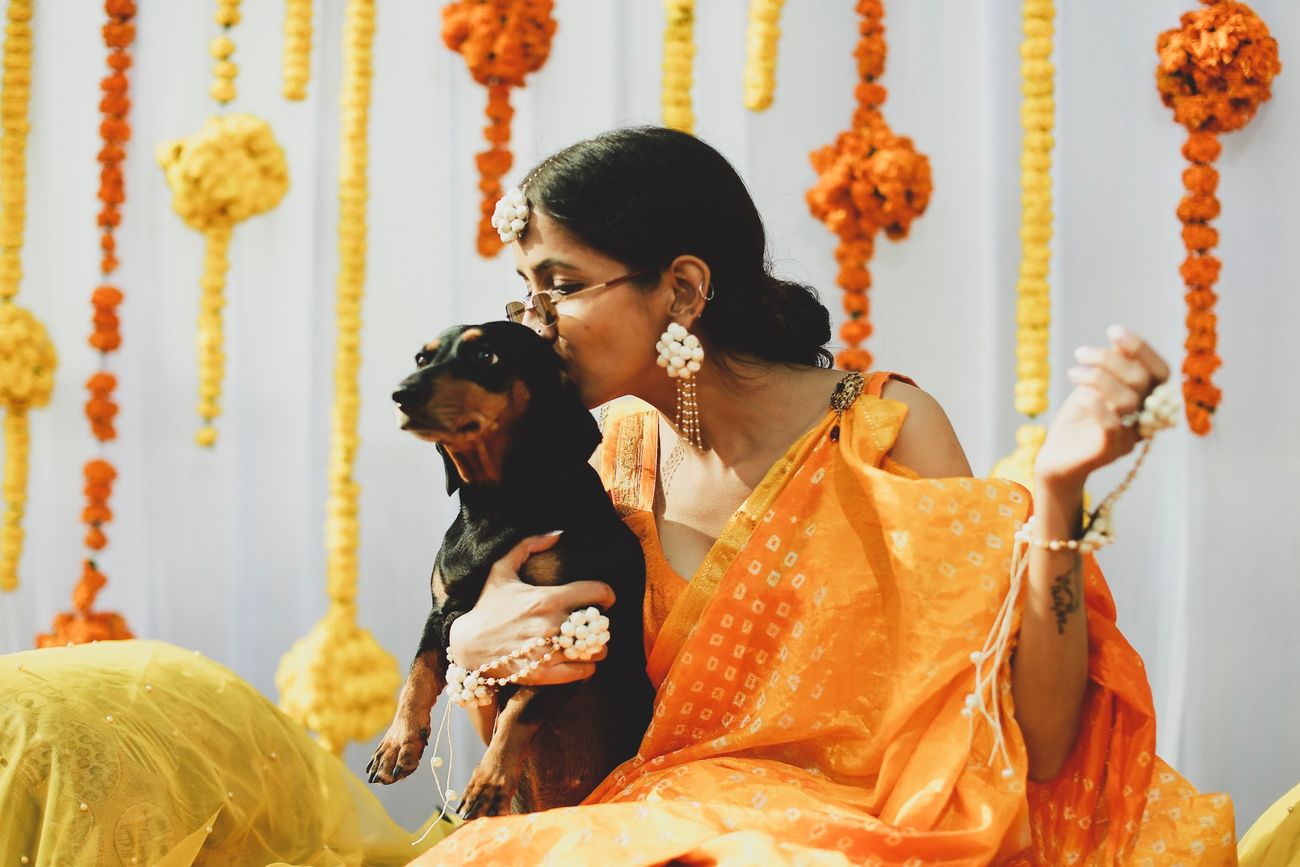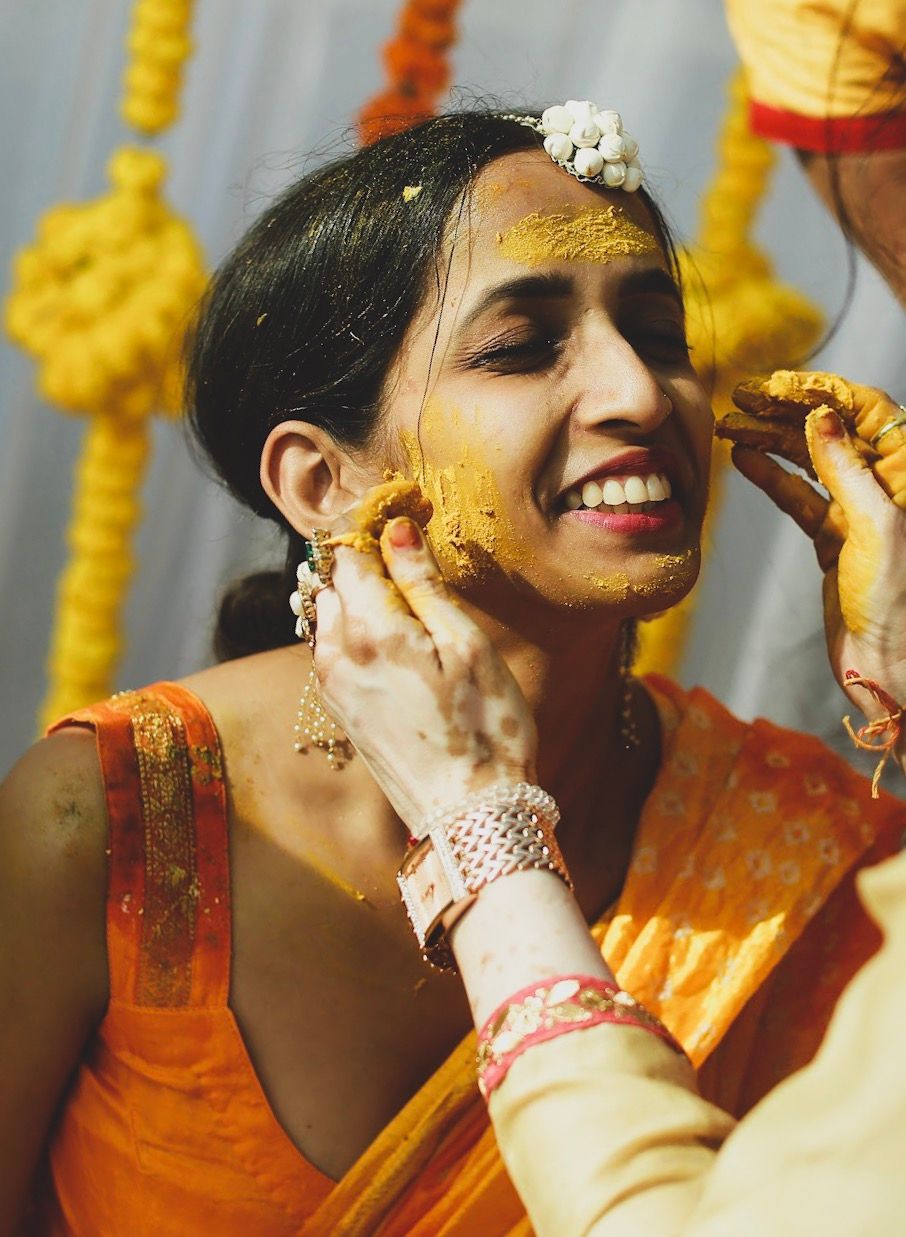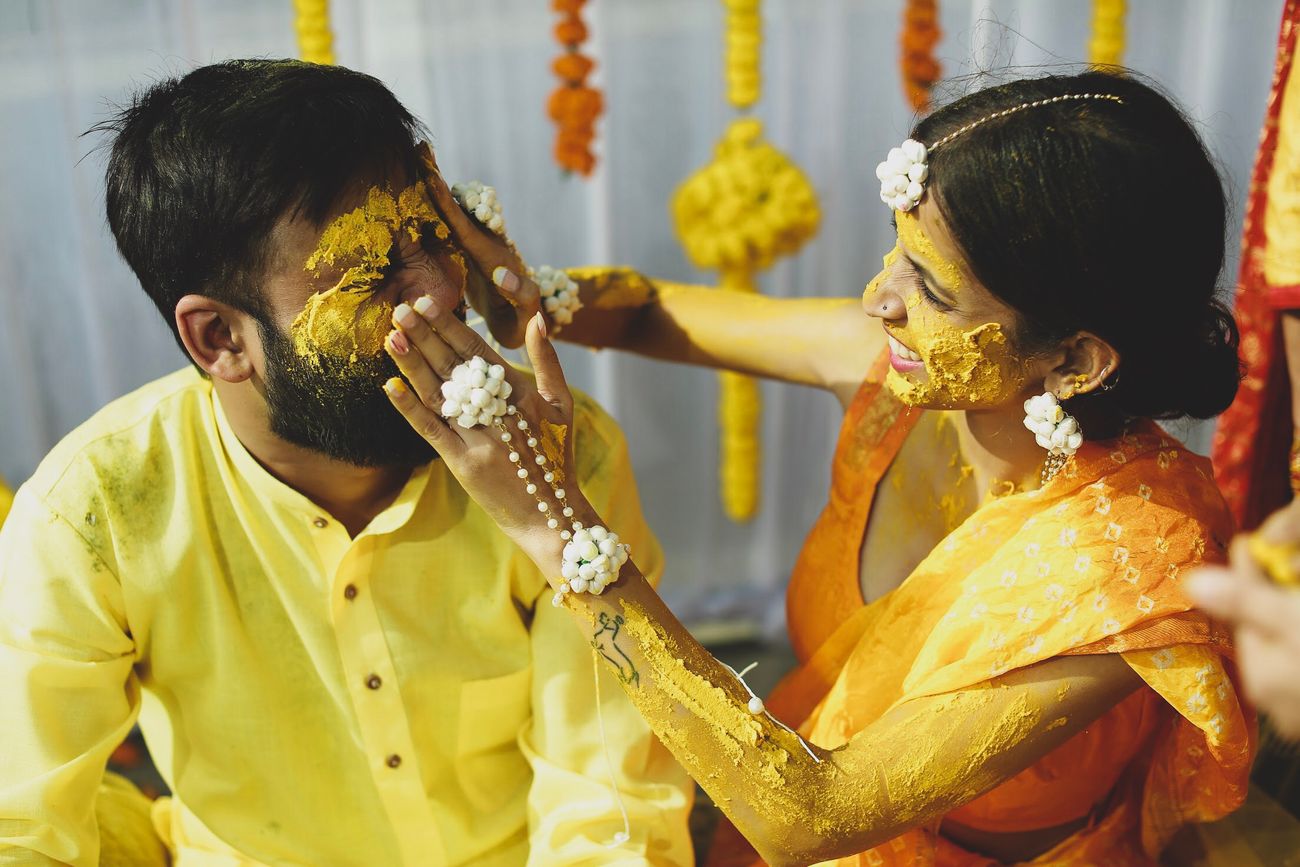 The seating was an ottoman from my living room. Covered it with a yellow net fabric that costed me about Rs 120 (Rs 60 per metre).
Planned the obvious dress code - Yellow! And requested my squad to follow it. Trust me, it ain't easy!!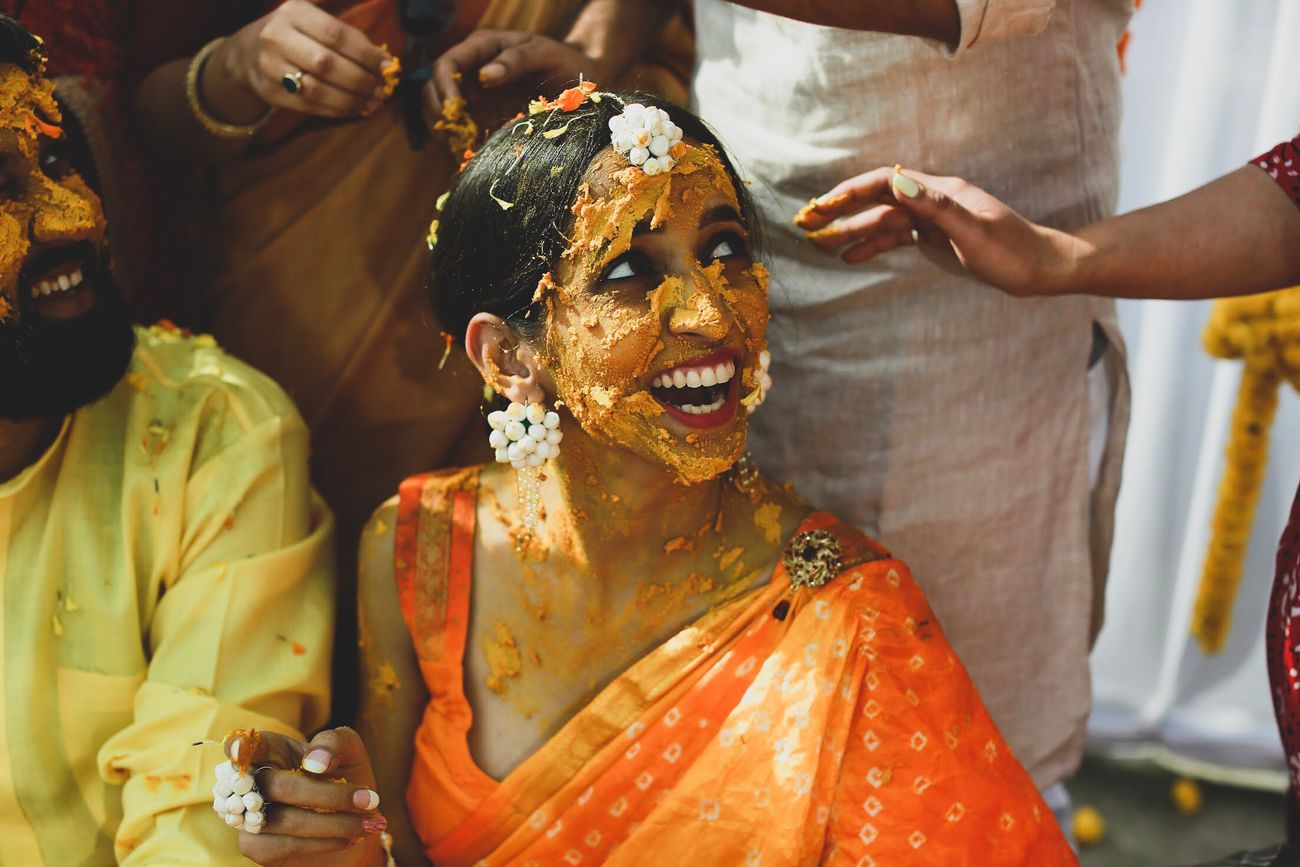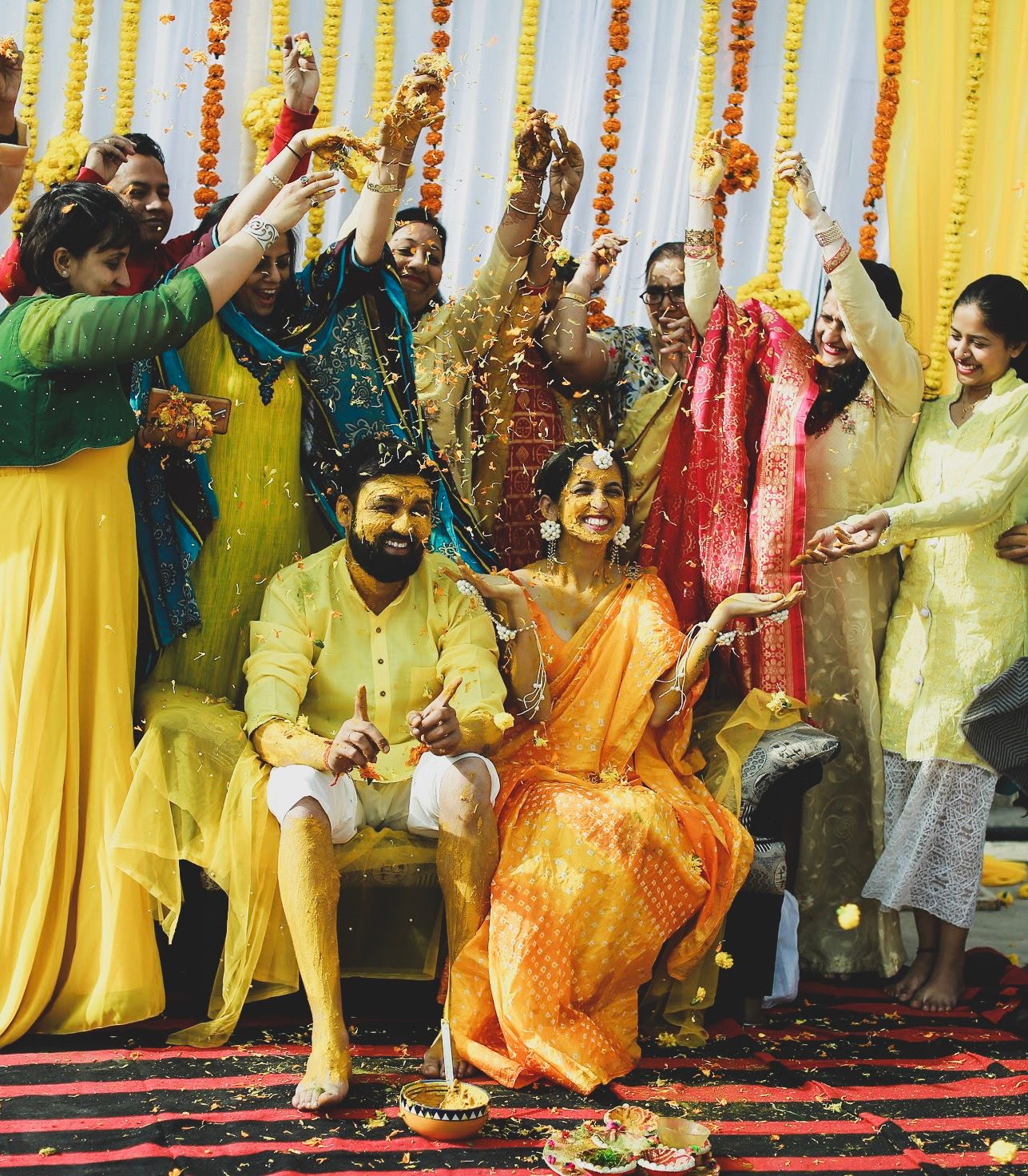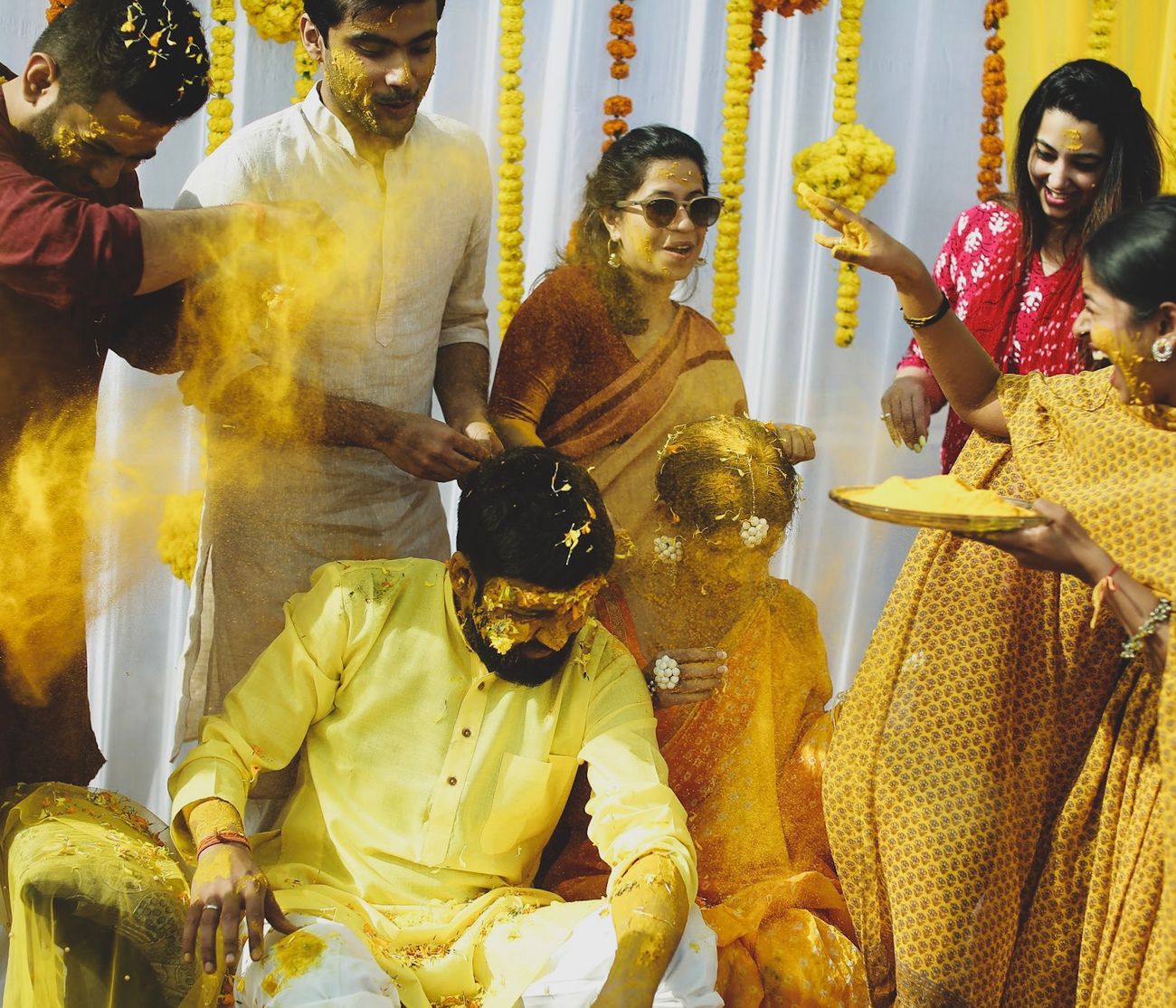 One fun element of our Haldi was that we planned a #HaldiKiHoli, wherein we played Holi with loose Haldi powder. The material for the same costed us an odd 500 bucks!! Music was handled by my younger brother, so yet another cost saved. And voilaa, I had a time of my lifee!
Totally loved how the pictures came out, thanks to the natural light against the yellow and white vibes.
Floral Jewellery: Flosaira 
All images via Instagram
In case you're planning a Haldi ceremony anytime soon, then I am sure this post will be of some help.  Share your thoughts with us in the comments below!