#FirstPerson: "How I Planned My Sister's Wedding From Scratch"
BY Guest Author | 08 Dec, 2017 | 2551 views | 3 min read
Lucky are those brides who get sisters who work relentlessly on their wedding, to make sure everything is perfect, and this particular bride's sister planned her entire wedding, and that too from scratch! The decor, the invites and of course the planning was all done by Maitreyi, who made all this possible for her sister Gayatri's Delhi wedding. Over to her now, as she tells us all about it!
Being an entrepreneur of an e-commerce start-up "Pretty. Little. Things.", I have always had an eye for creative cute things and innovative wedding planning has been my dream since forever. My phone used to be typically filled with screenshots from Pinterest, Wedmegood and pages of various wedding designers as I secretly saved them for that one special wedding where I would be the official planner. And before I could realize it, my sister, Gayatri, got engaged!
I Designed the wedding card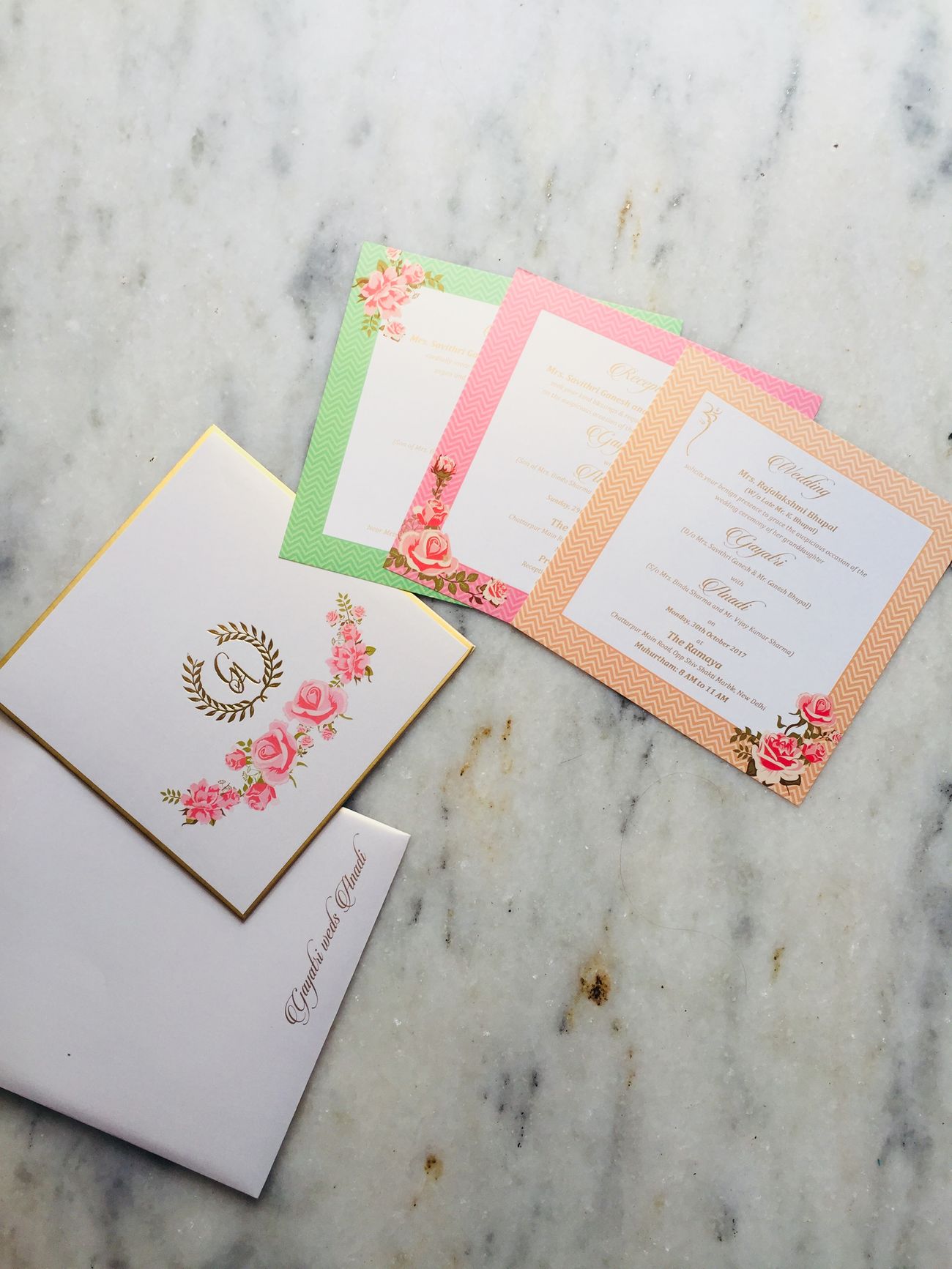 Gayatri and Anadi's wedding was definitely one of a kind, for not only was it a full fledged 2 states-TamBram Punjabi Wedding, it was an arranged setup at that! We didn't hire any special decorator/wedding designer as we were keen on doing everything by hand, from the scratch. I personally designed the wedding card too! Being a sucker for out of the box ideas, I tried to give all the functions a little tangy twist!
and organised a bachelorette brunch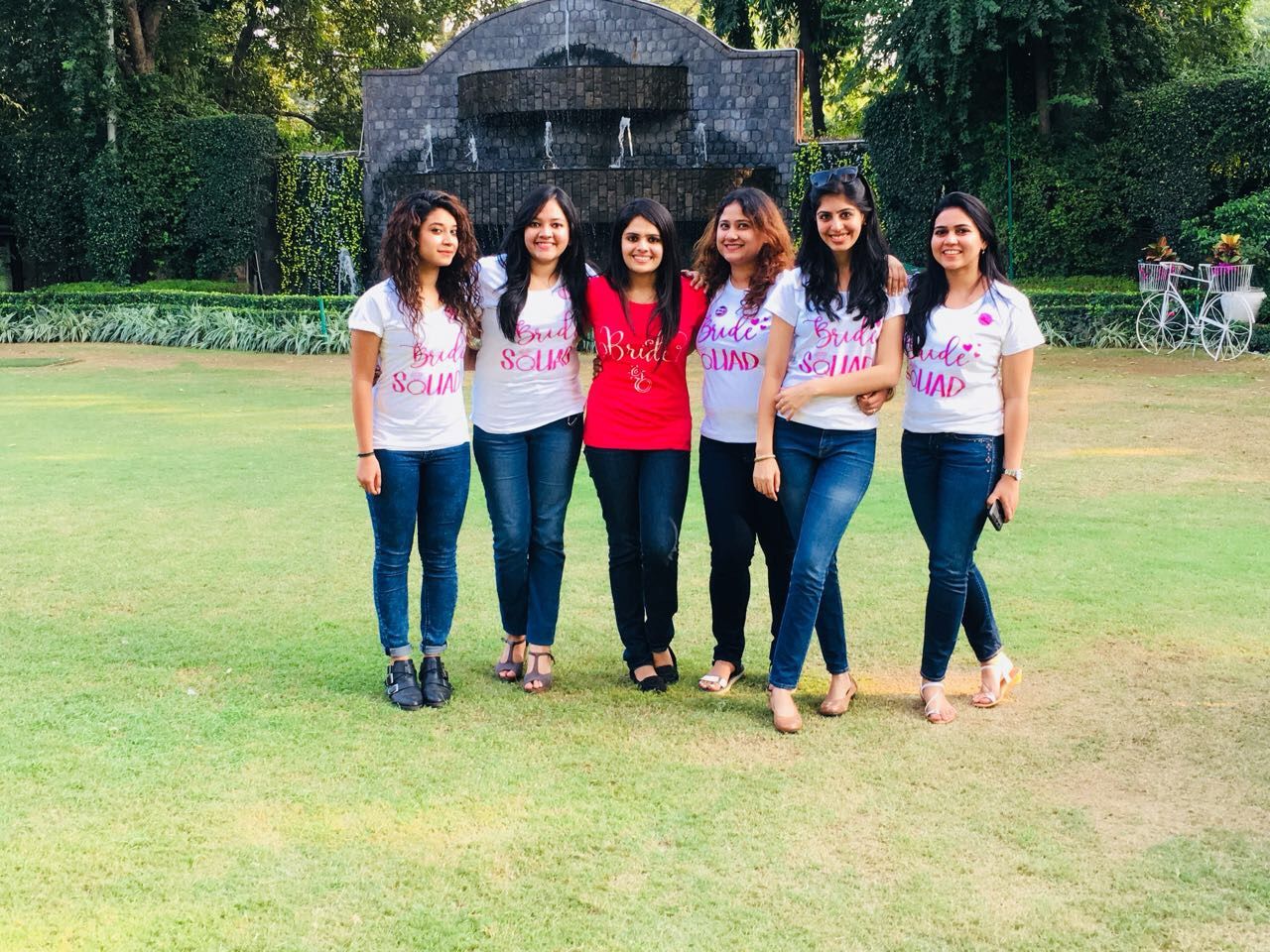 Since we'd already had a pre-wedding bash for all the drinking and dancing, we steered clear of it for the bachelorette. I instead planned a lovely Bachelorette Brunch for Gayatri and her closest girlfriends at Tamra, Shangri La, where we all wore customised "Bride Squad" tees.  
I sourced pom pom earrings for mehendi giveaways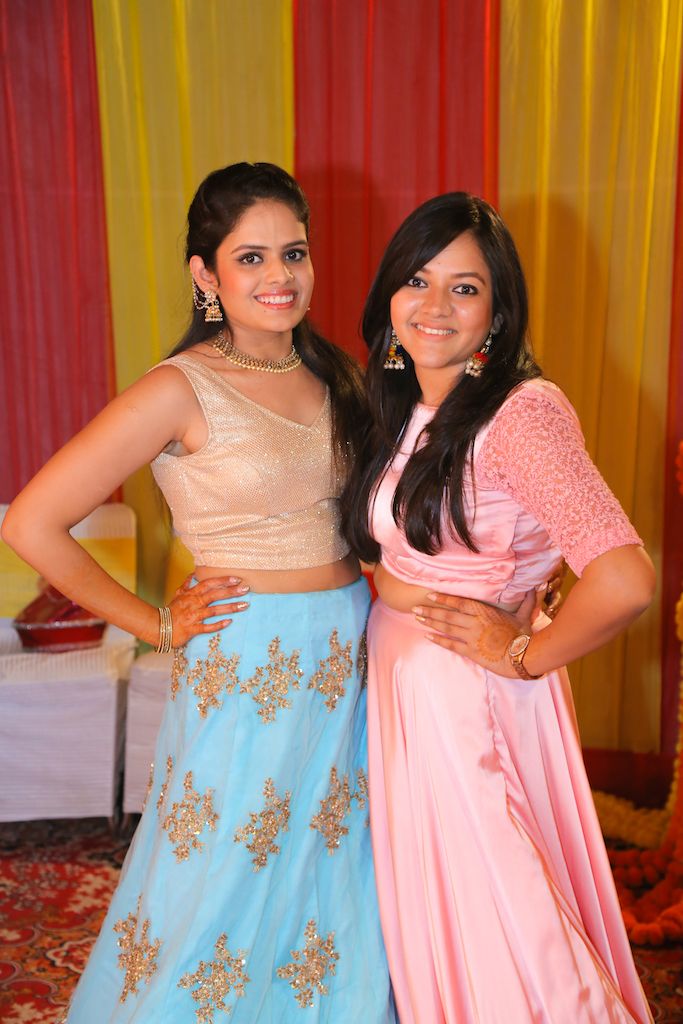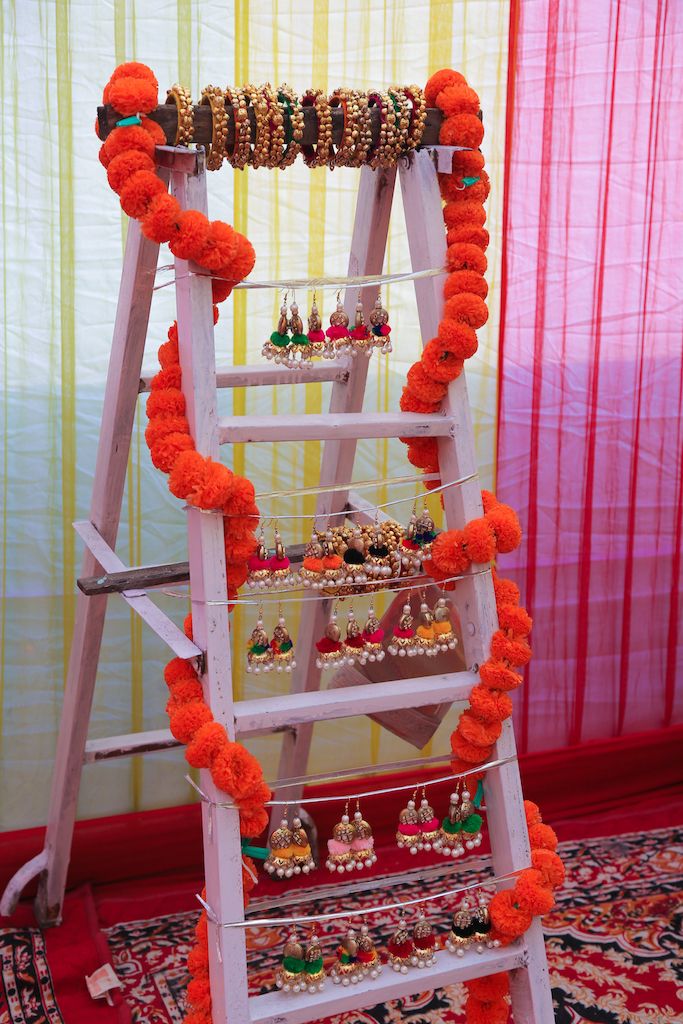 We hosted the Mehendi for our Dr. Dulhaniya at our terrace. We wanted a typical mela feel to it so we got a colorful tent, and added pinwheels, kites and matkas to the decor. We gave out pom pom earrings and ghunghroo kadas as souvenirs. We even created a small floral futon as her throne.
and personalised her engagement shoes & entry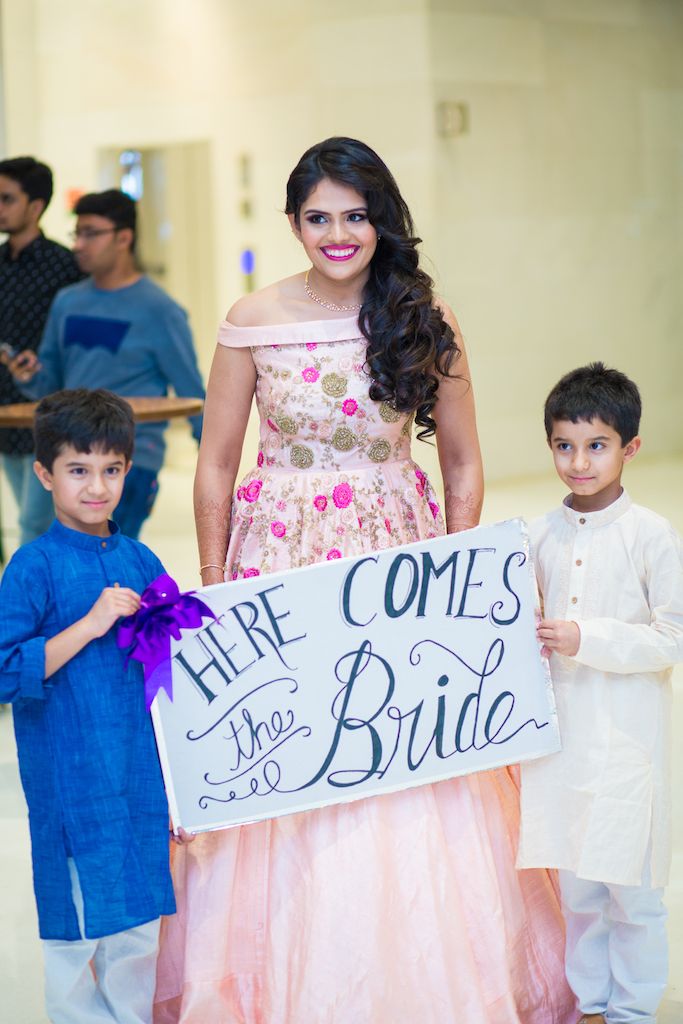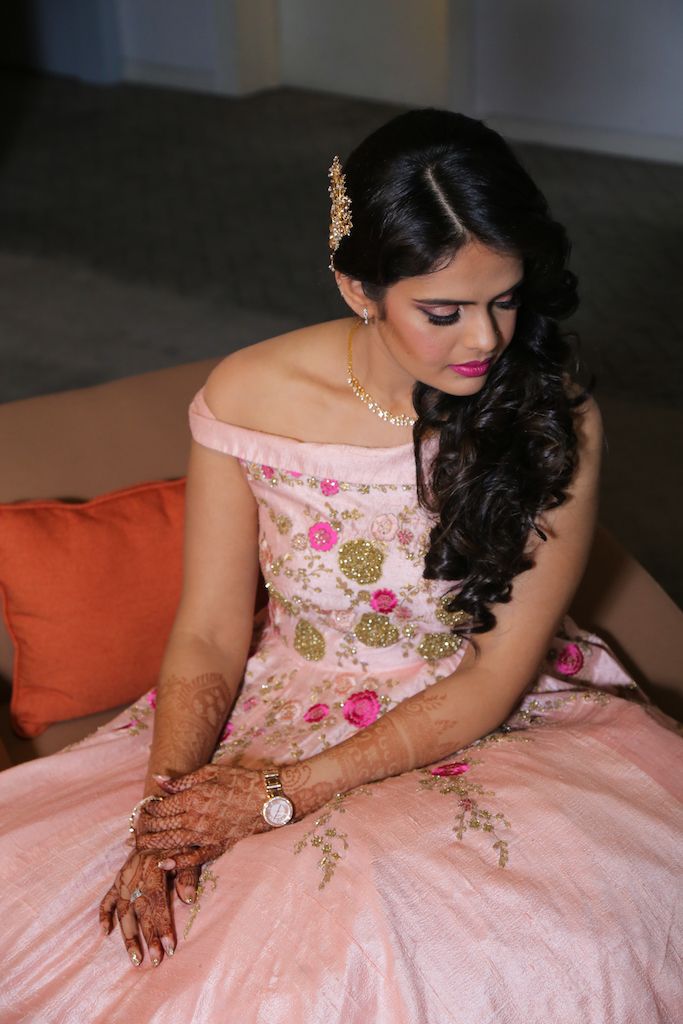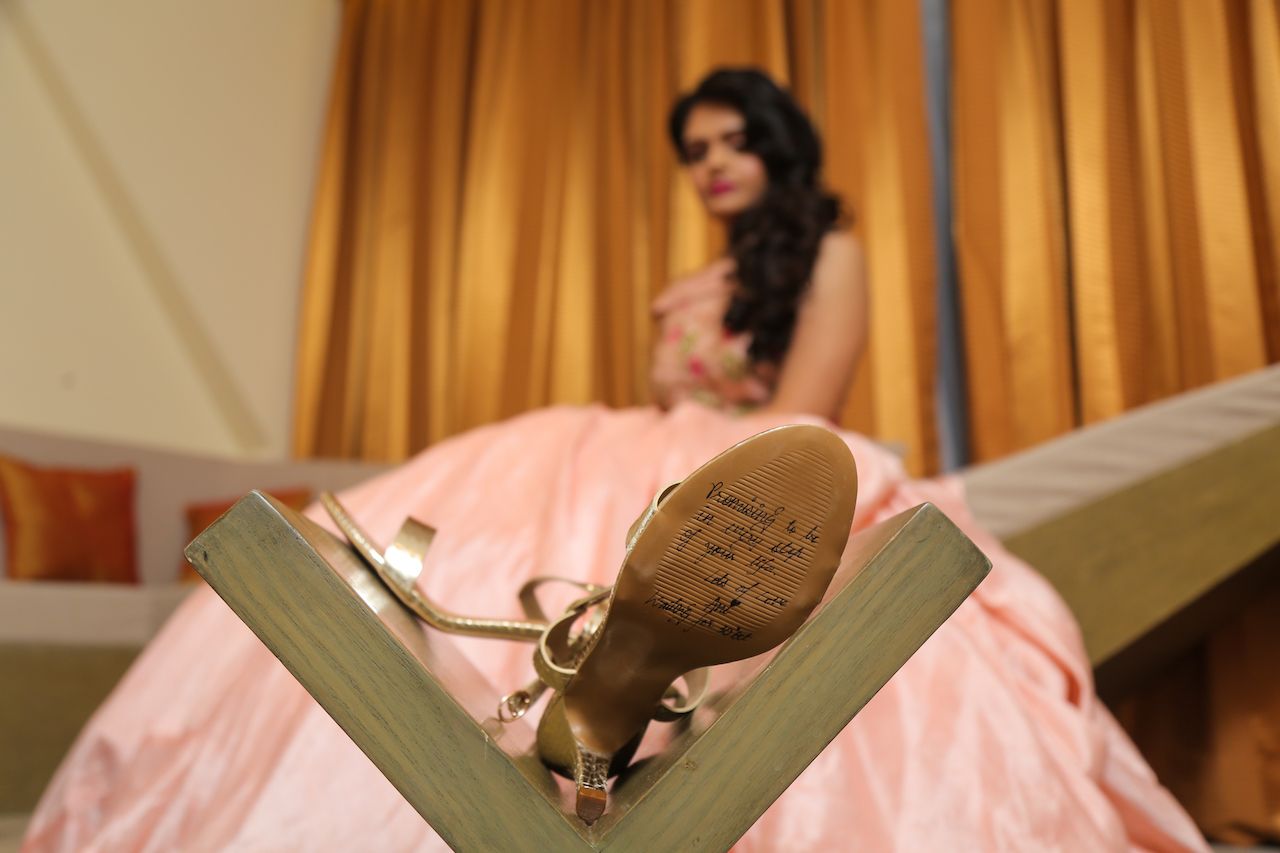 Decked up in pink, looking like a Barbie, escorted by our twin nephews, wearing heels with a personalised message, there came our bride. Savan Gandhi designed coordinated outfits for the bride and the groom and did a marvelous job at that. The rings were put together by Diamond Tree Jewels, Ambience Mall, Vasant Kunj. They have always been a step ahead in terms of new designs and kind of make an extra effort towards understanding your needs and customizing something you like.
We also DIY'ed an LED Dupatta for Entry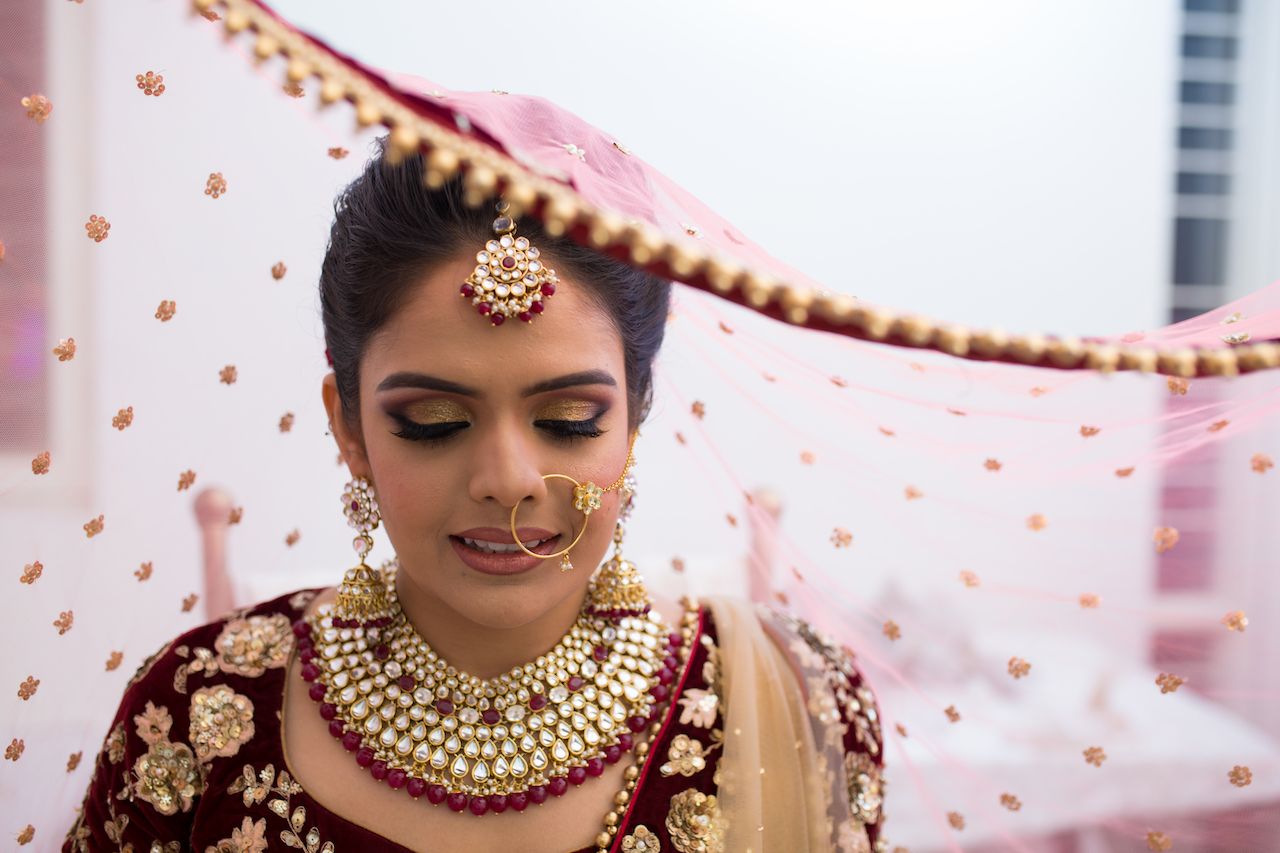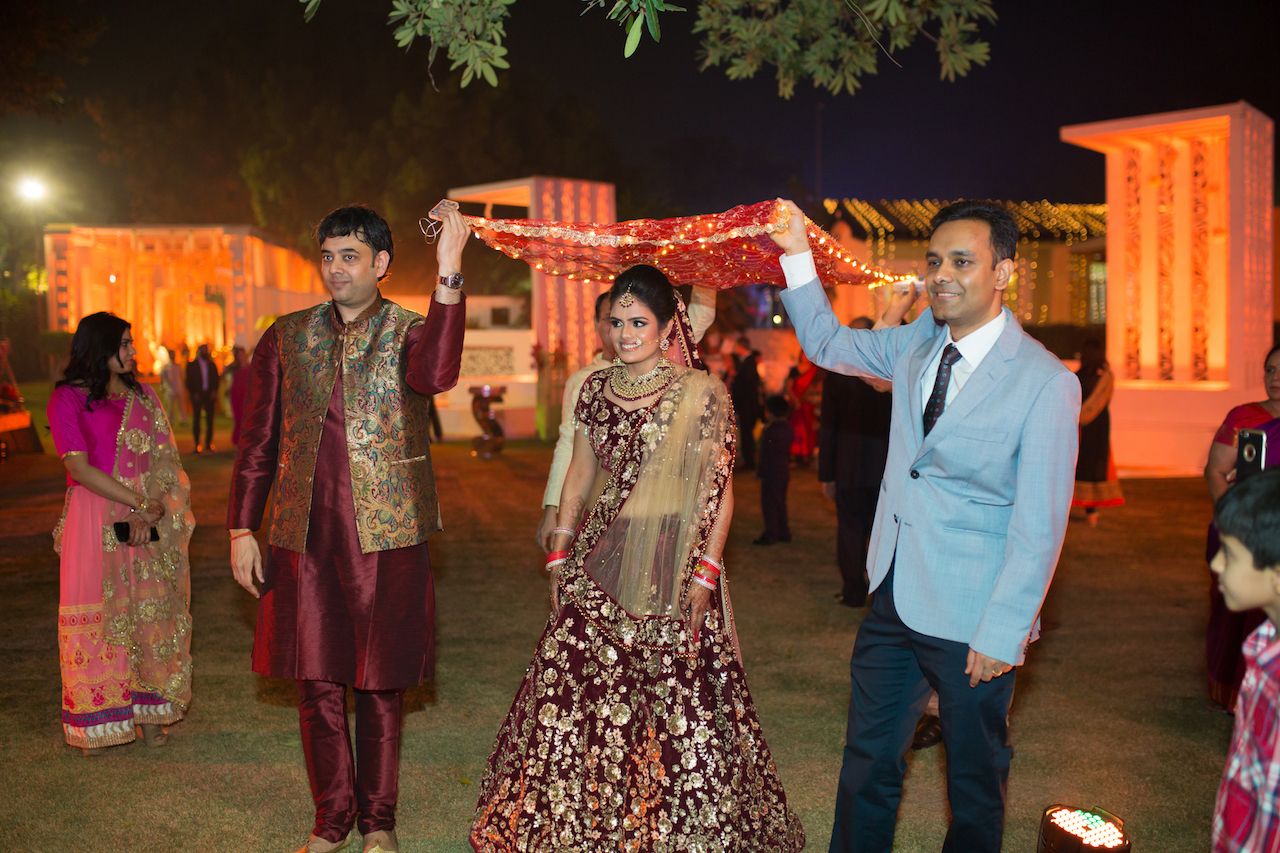 Gayatri had dreamed of a "lights wali chadar" from the day she saw it in a movie and it was a huge task trying to figure out how to work that out! We got batttery operated LED string lights from Amazon and stitched them on a shimmery dupatta and voila did it look gorgeous!! Varun and Pulkit at The Ramaya helped us customise the entire decor as per our color theme and ensured that it looked tasteful. We also got lotus and pearl Jaimalas specially made, as Anadi had chosen the lotus as a theme for his invitation and outfits.