#FirstPerson:"I Had a 5-Minute Wedding , Where I Did My Own Makeup "
BY Sakshi | 01 Aug, 2017 | 794 views | 3 min read
Bucket list items: Climb Kilimanjaro - could be done. Make chocolate chip cookies for bae - possible! Have a wedding on a beach which lasts 5 minutes and not hire a makeup artist ? I don't know too many people who can pull that off. But this couple did. And this is one wedding which was a simple and minimal affair planned by the couples themselves! Simple outfits, simple decor, but still, everything stood out in it's own special way!
So we asked Real Bride Anusha to tell us all about her unconventional wedding! Photography by Weddings by Alpheus★ 5 made everything all the more special!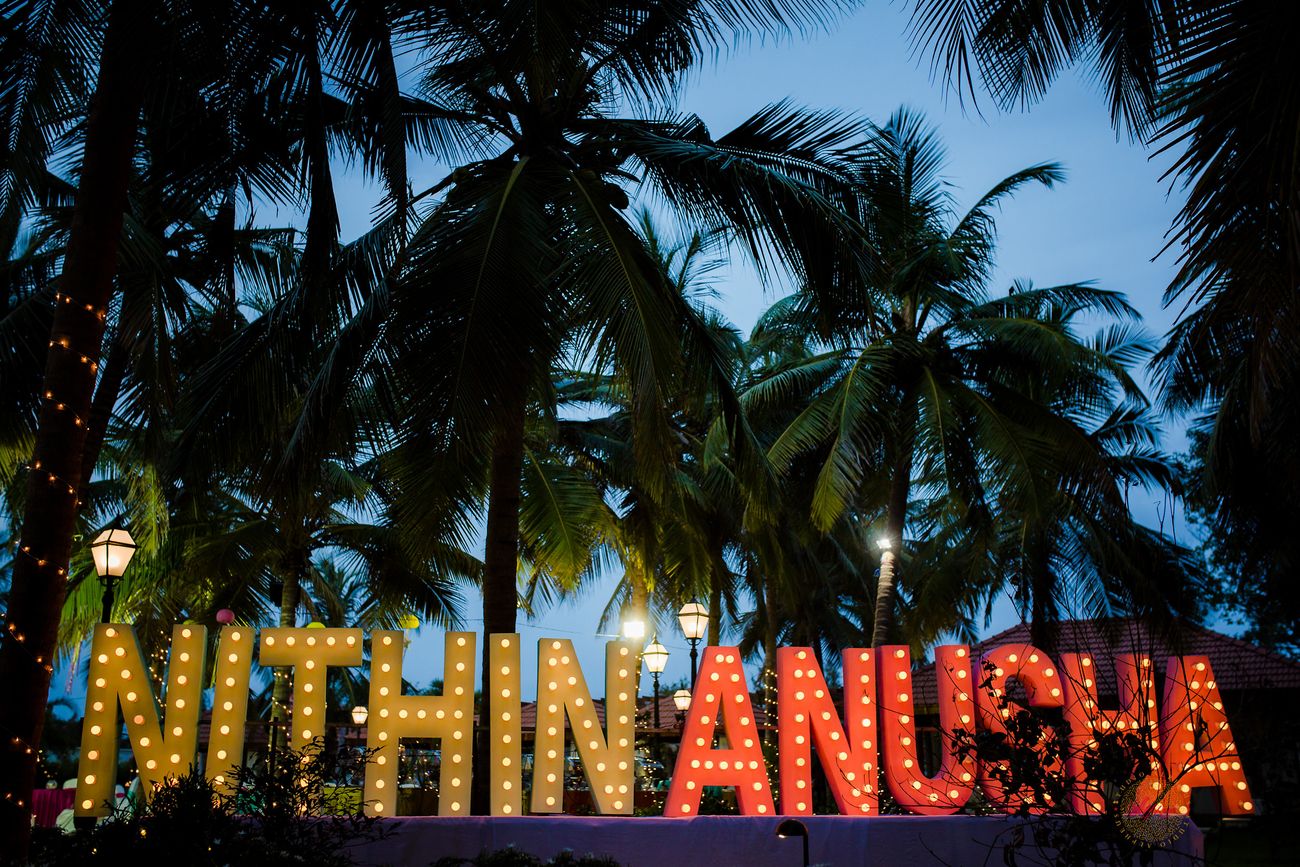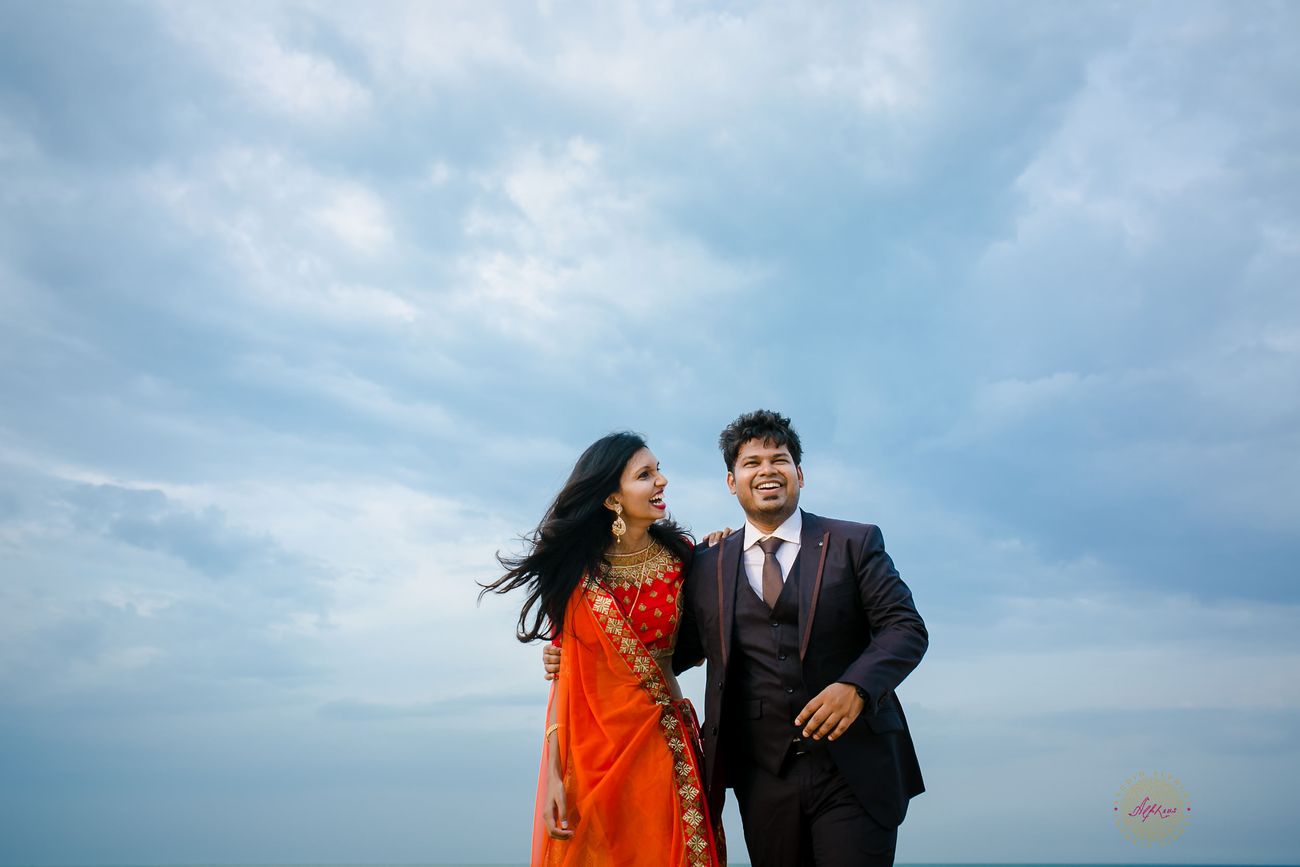 The vision...
Since my husband and I Nithin have a lot in common, being friends since college, we wanted to plan our dream wedding without any compromises. In short, I wanted the wedding to be completely unconventional in every sense, and he wanted the guests to have fun. So, we worked together and came up with the beach wedding + DJ + Pool party format wherein the wedding would be only 5 minutes. But the rest of the time we would be enjoying ourselves.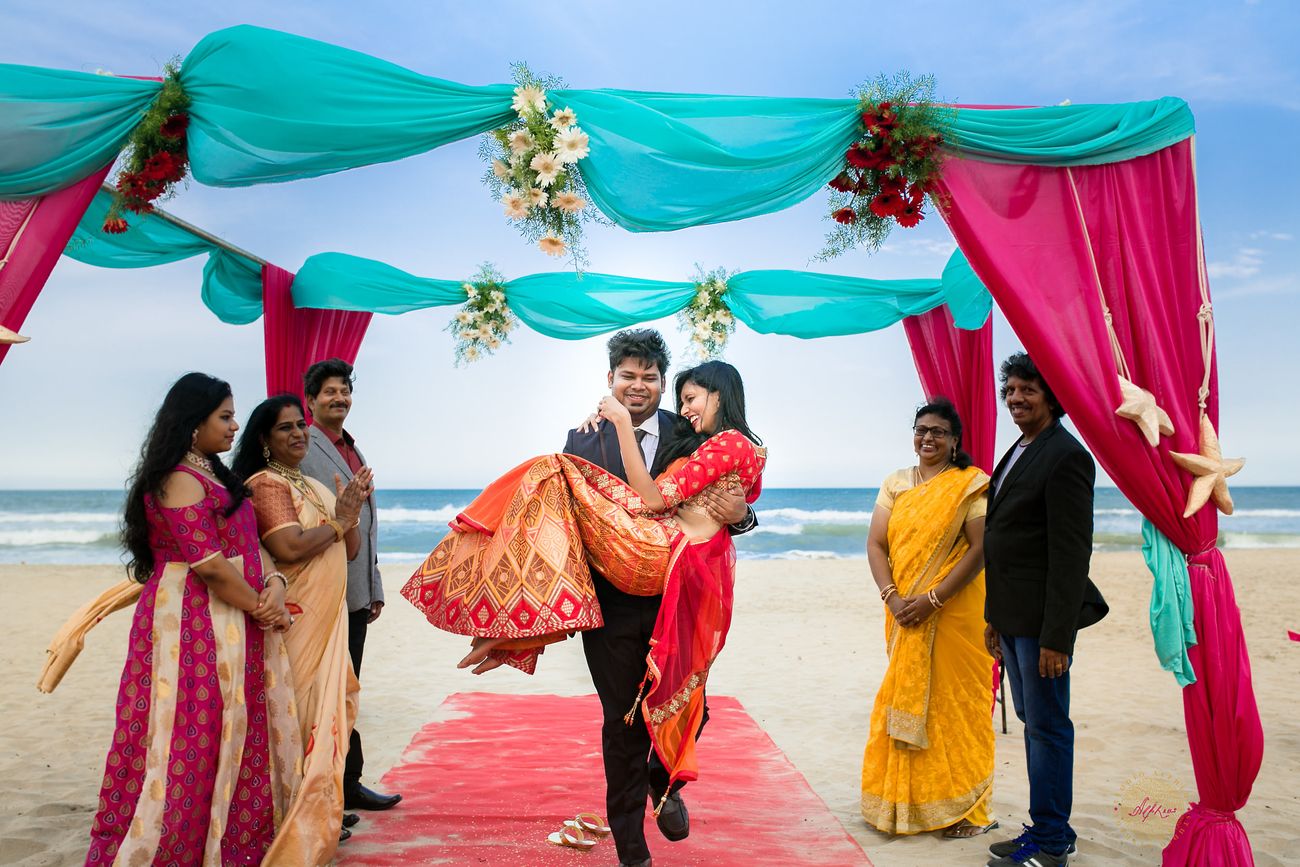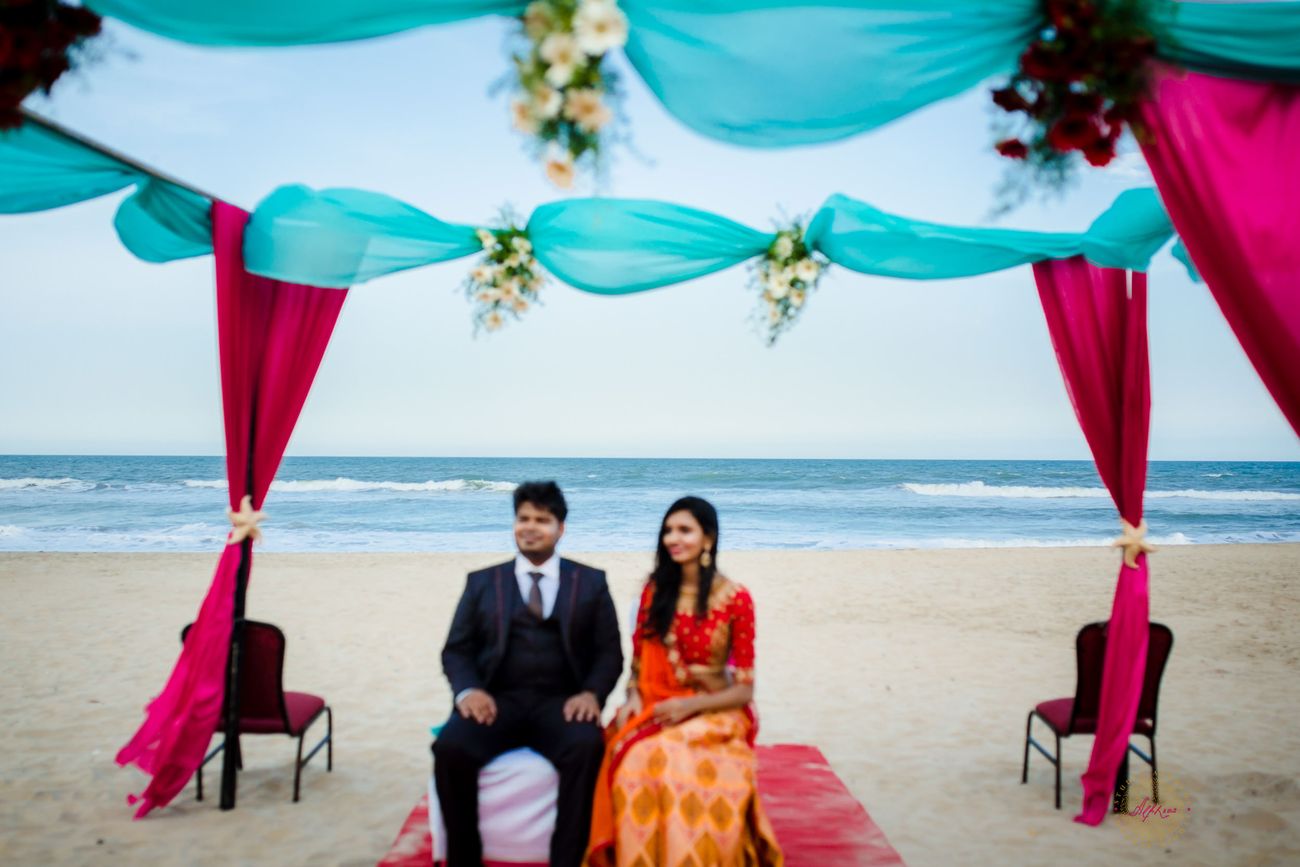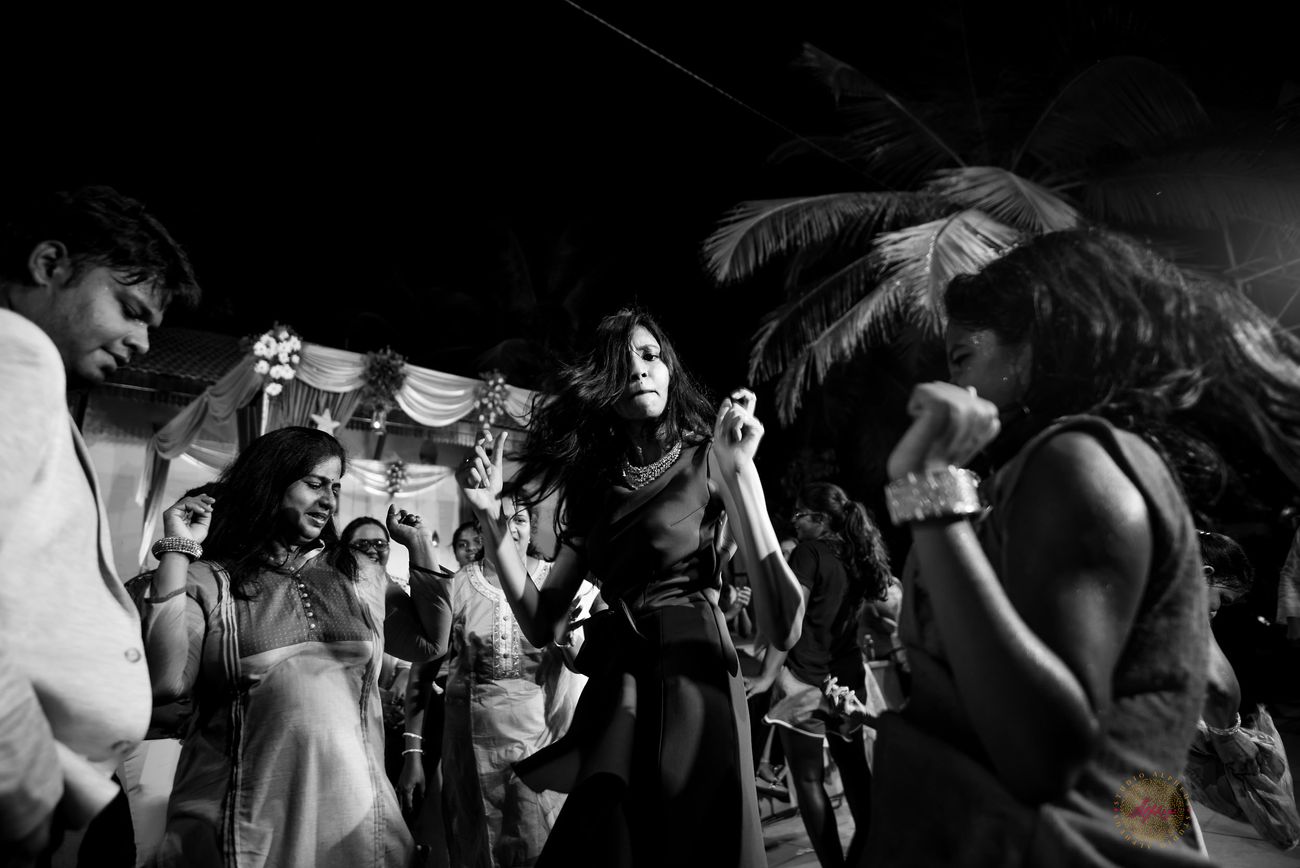 Planning this wedding...
The biggest challenge we had to face was people telling us that weddings had to take place in a certain way. Here are actual things people have told us ever since we started planning the wedding: "How can you not wear a super-expensive silk saree at your own wedding? Brides have to wear one! Otherwise someone else might steal your show!" "You won't have time or the energy to do your own makeup. You need a professional makeup artist if you want to look good in photos." "No jewels? That's really stupid! Brides should wear a truckload of jewels! Weddings are displays of wealth, after all." "You cannot have a wedding without 4 hours of rituals! That's what makes weddings fun! Also, who gets married at sunset?"
Well, we went ahead and did all that anyway :)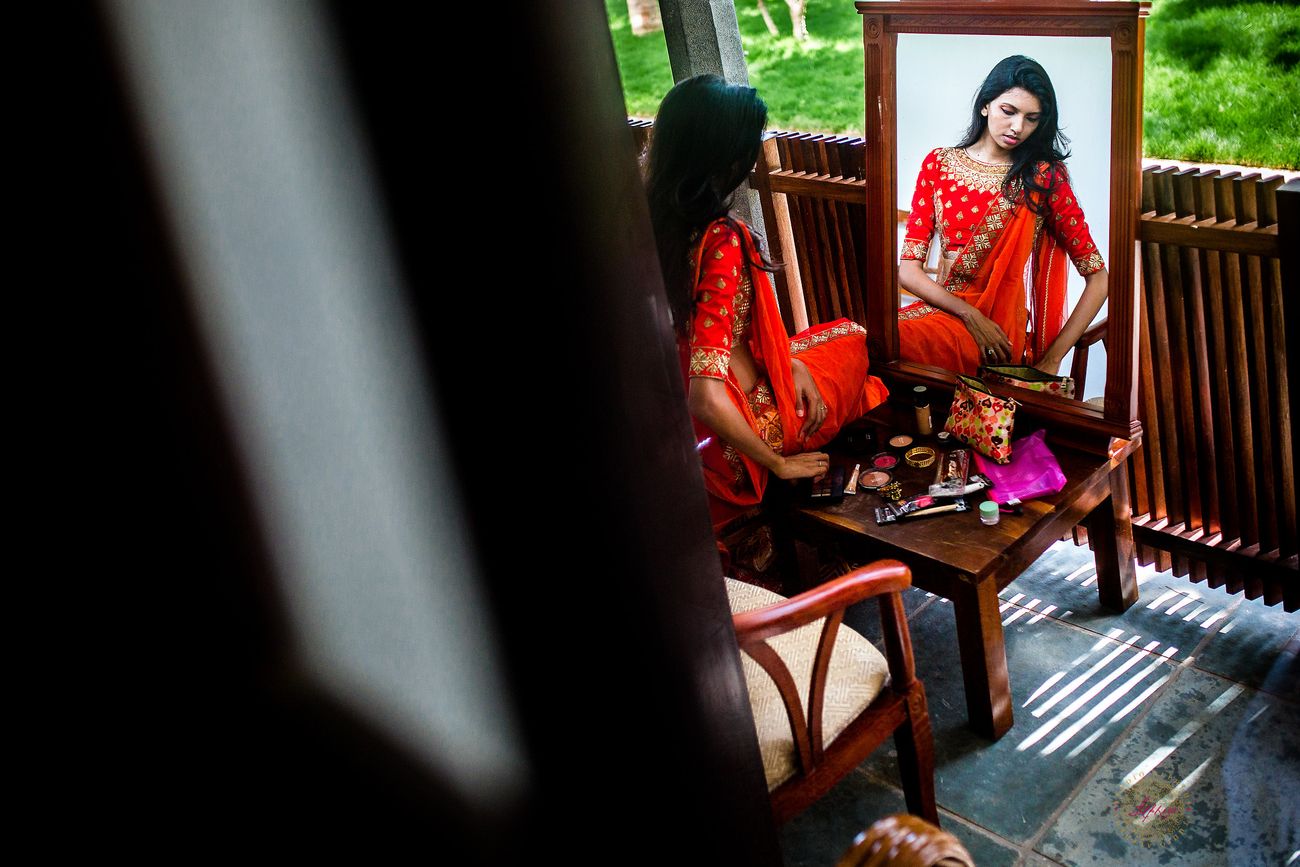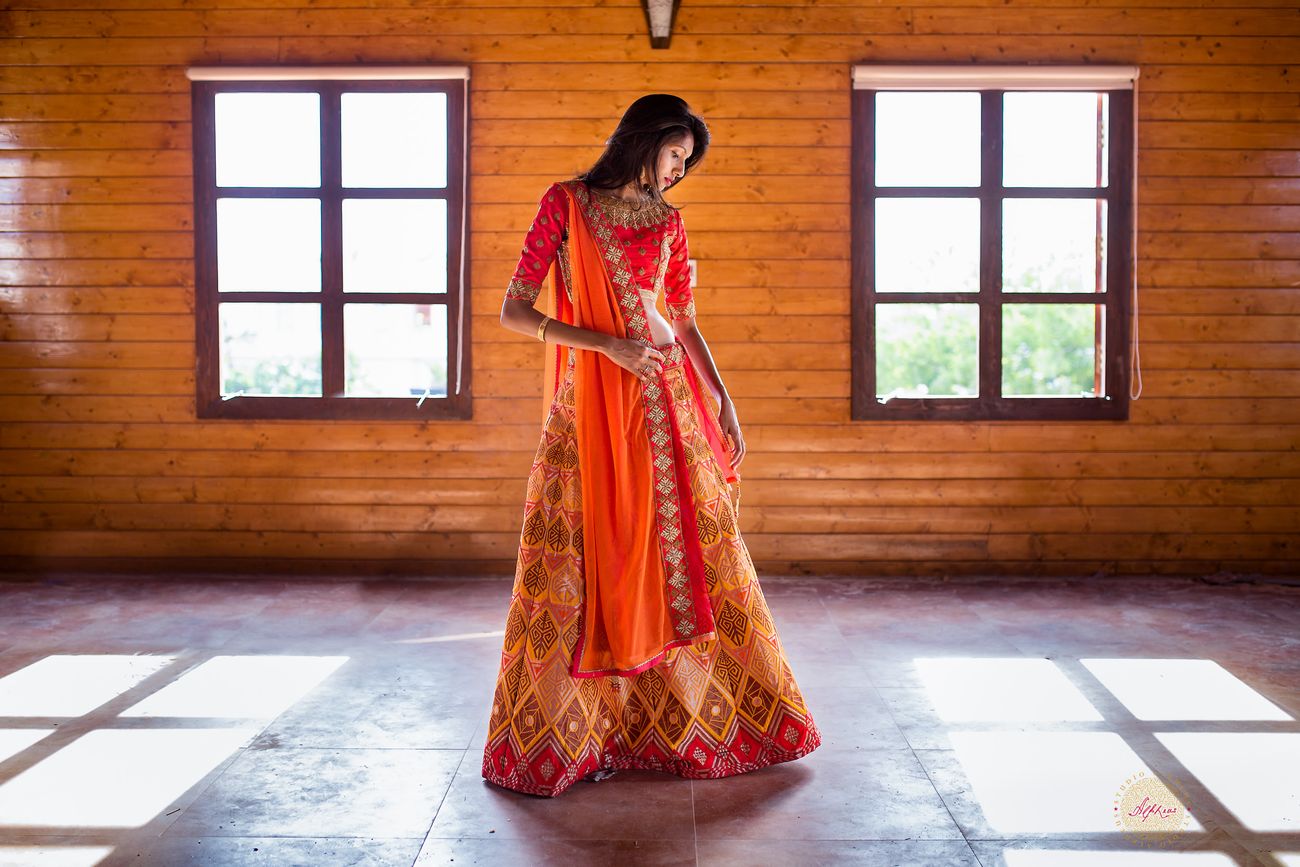 I did my own makeup at my wedding, and interestingly, our wedding ceremony itself lasted for a full 5 minutes! There was pool party in the morning, with the entire guest list choosing to go crazy in the pool. Both of us planned the whole thing, and kept it simple and uncomplicated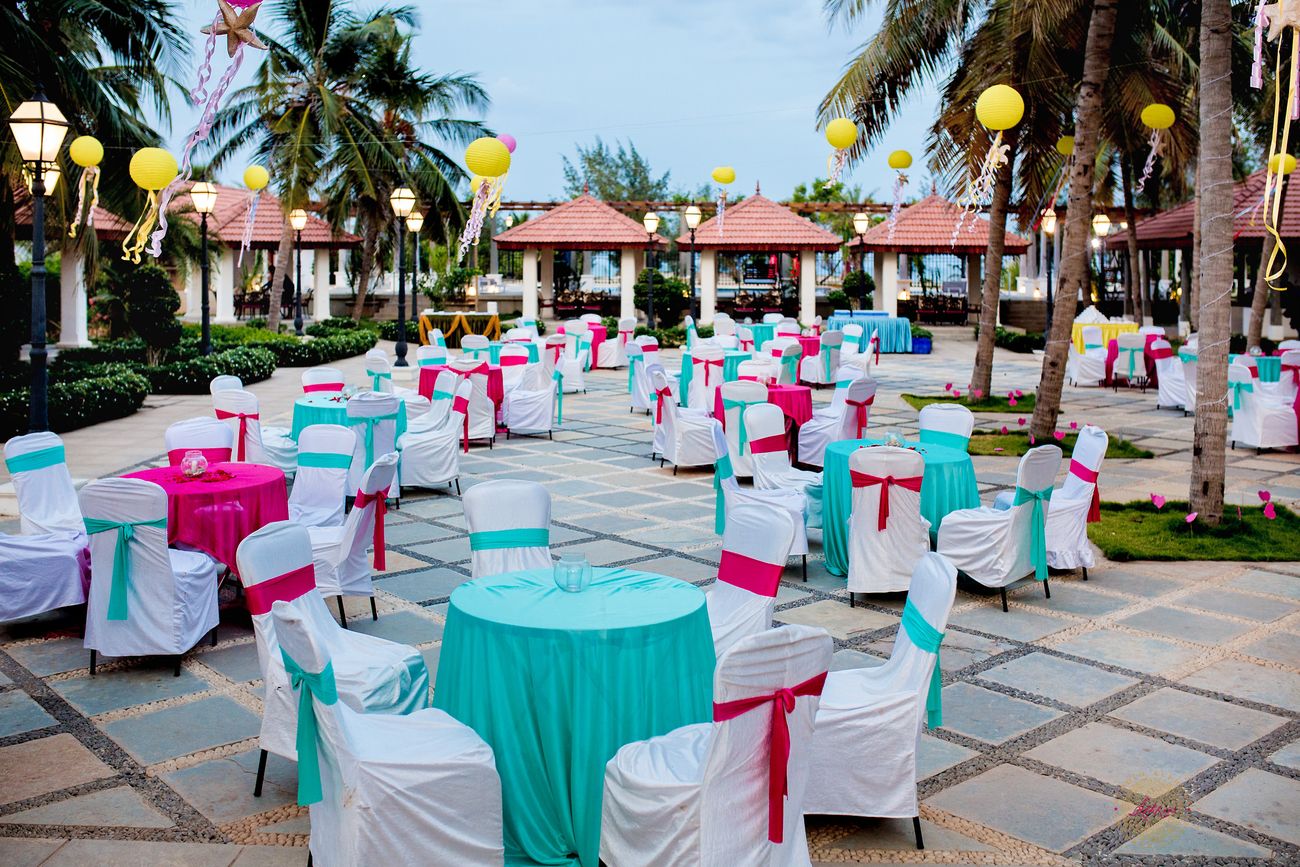 Advice to other couples planning an unconventional wedding...
Don't worry about what people say! It's your big day, so go have it exactly the way you want!