Go Big Or Go Home! 12 Brides Who Wore Oversized Mangtikkas And Looked Worth A Million Dollars!
BY Soha | 14 Mar, 2019 | 6929 views | 2 min read
Ever since I started working at WedMeGood, I started looking at pictures of women more than I ever did before. And I mean, really looking. You know? Scanning their outfits, makeup hairstyle, everything that's possible; zooming in and out to chalk out details that I can use at my own wedding, whenever that happens. But you know what really gets me going? Their jewelry, especially those over-sized mangtikkas- oh those beauties! Because of their big size, you need to wear anything else to complete your look- they're wholesome and mind you, so stunning!
Now that I have my gallery full of brides wearing oversized mangtikkas, I thought maybe I should share some with you too to bring you on board the craze!
This Bride Wore A Stunning Mangtikka With A Messy Bun For Her Engagement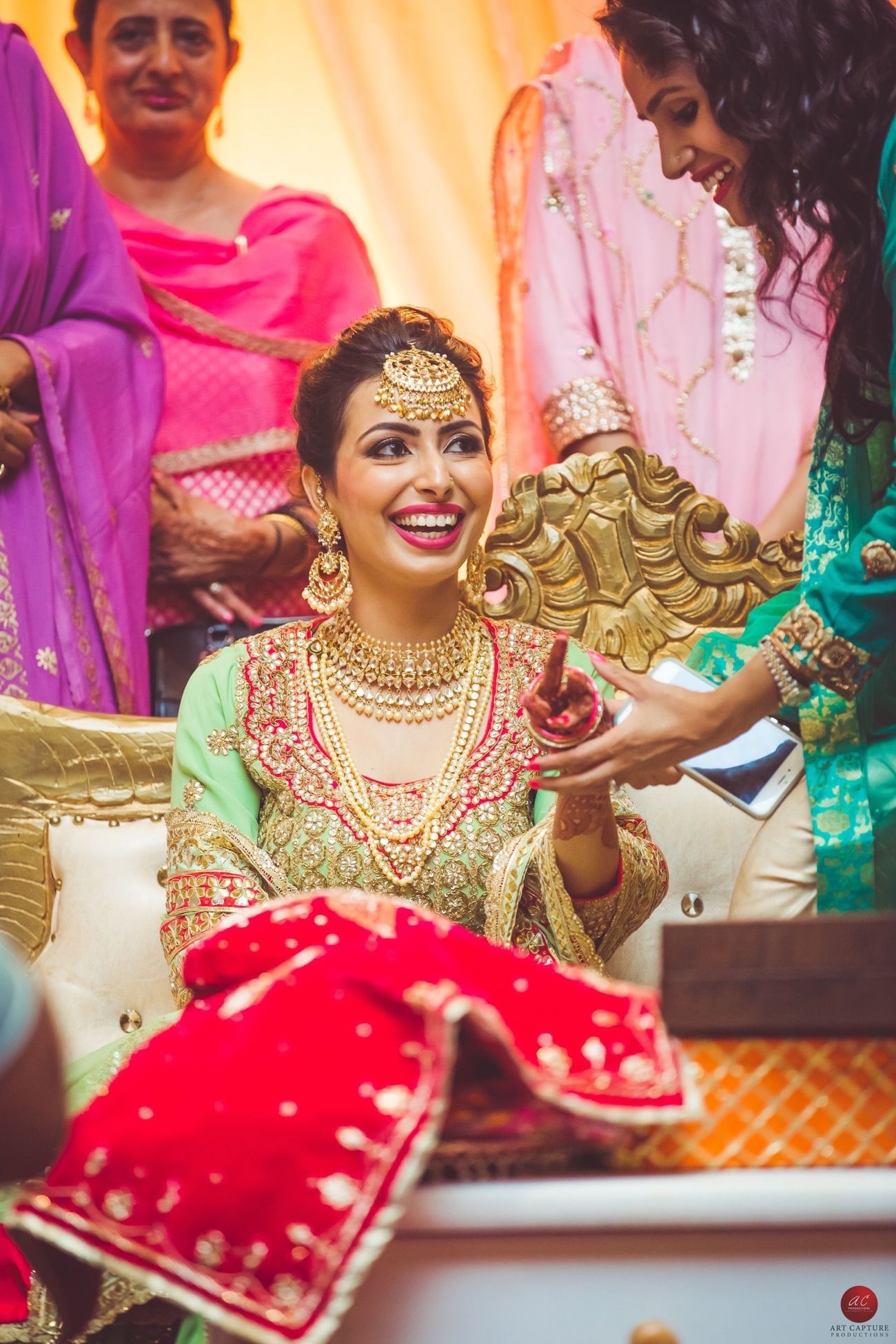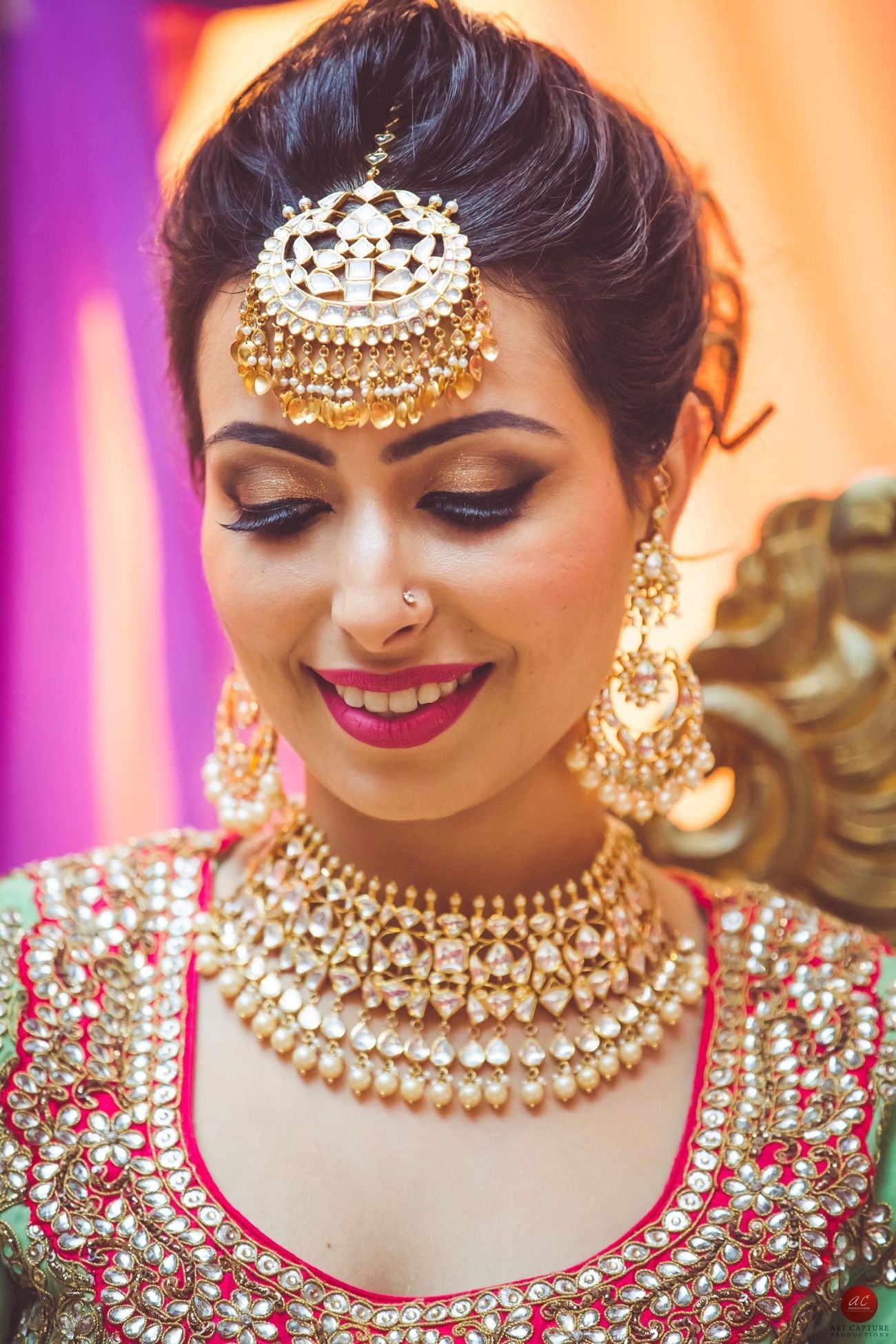 And Rocked A Star Shaped Mangtikka At The Wedding That's So Unique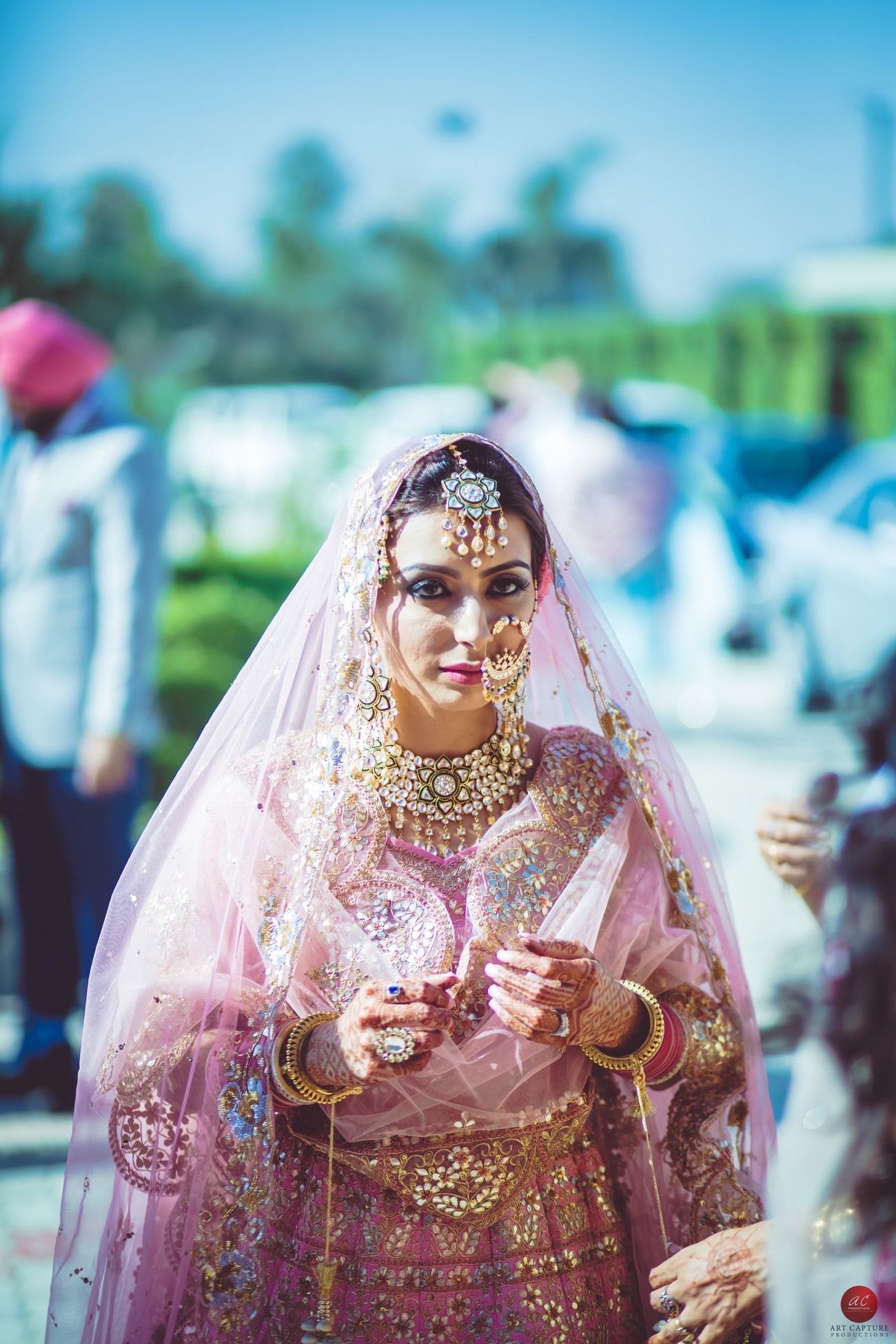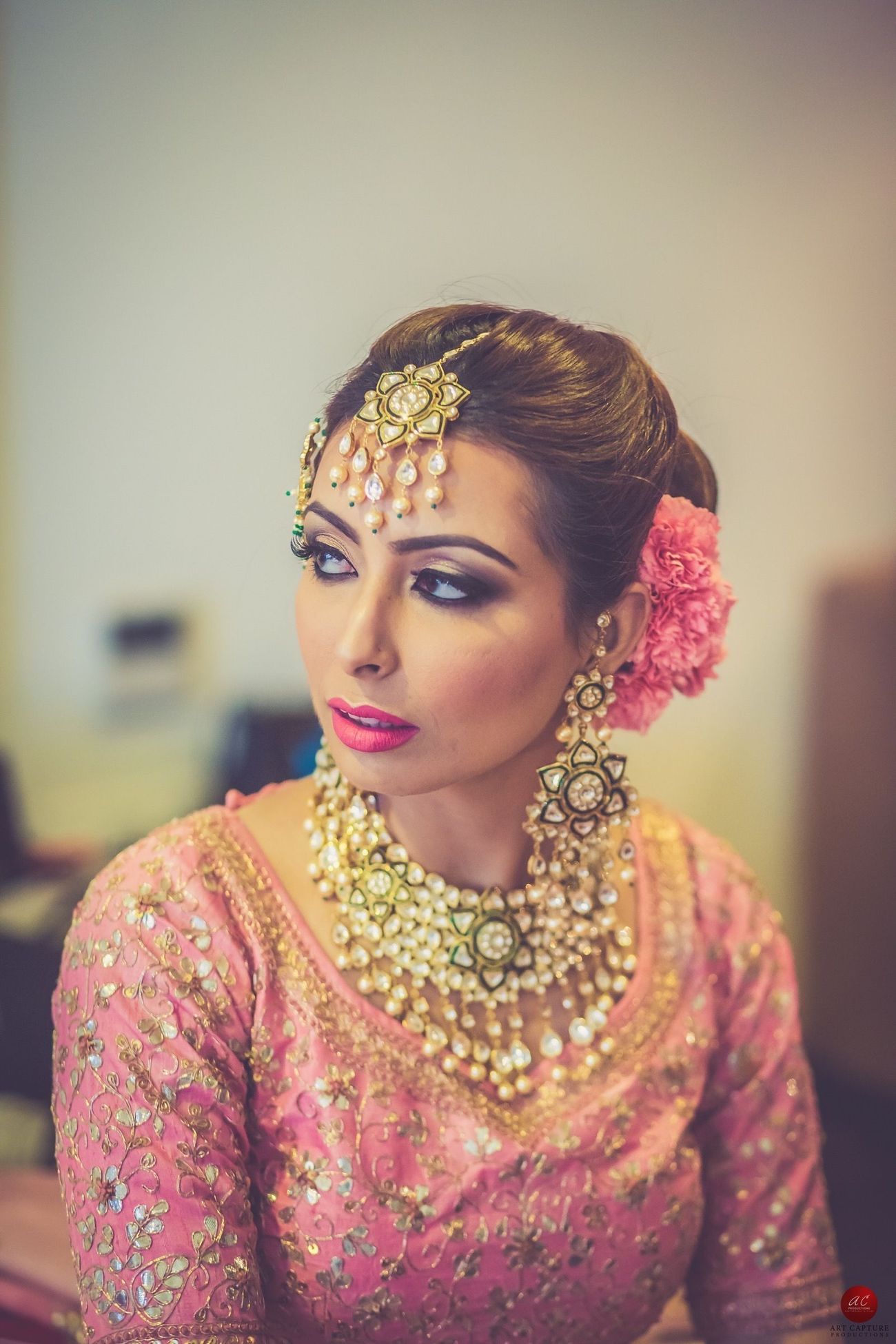 From Naaz & Gurvarinder's Wedding
This Sikh Bride Who Wore A Chandbali-Style Mangtika Which Made Heads Turn!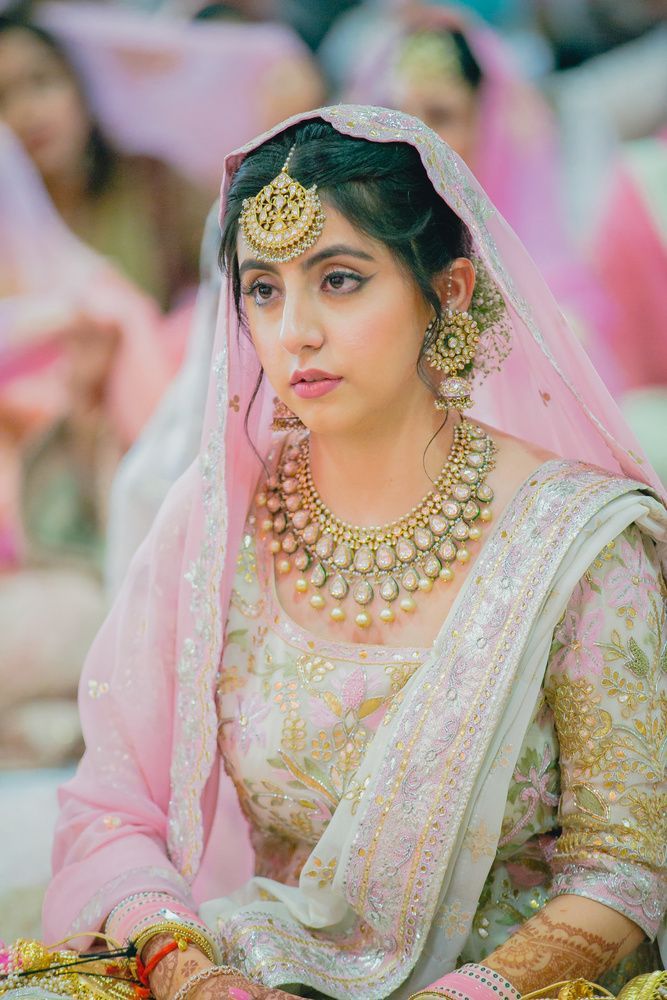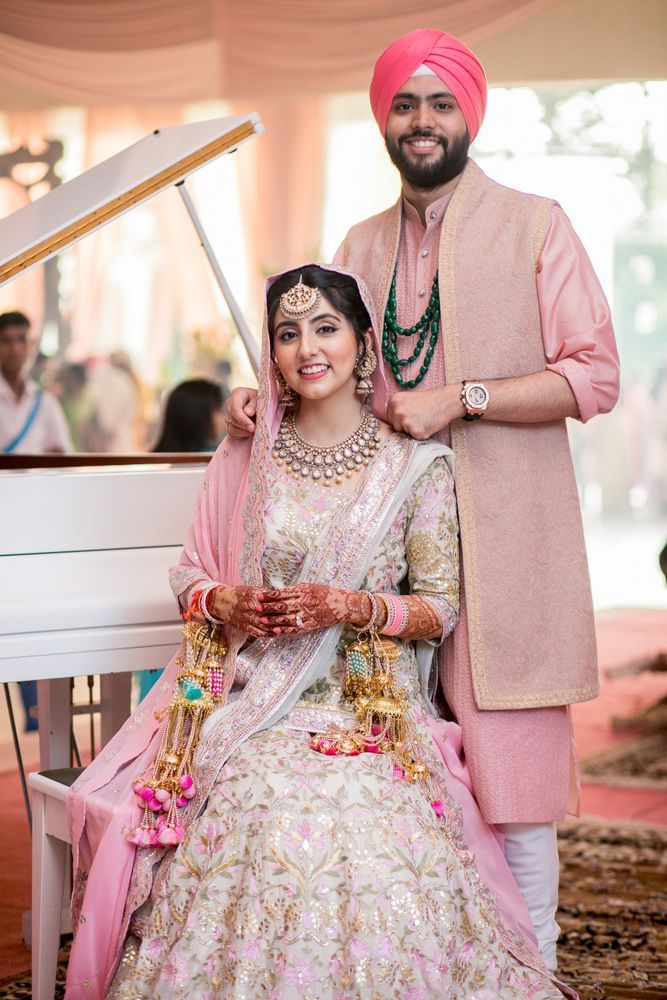 From Sahej & Prateik's wedding
This Bride Who Elevated Her Beige Lehenga With An Oversized Mangtikka In Red and Green Beads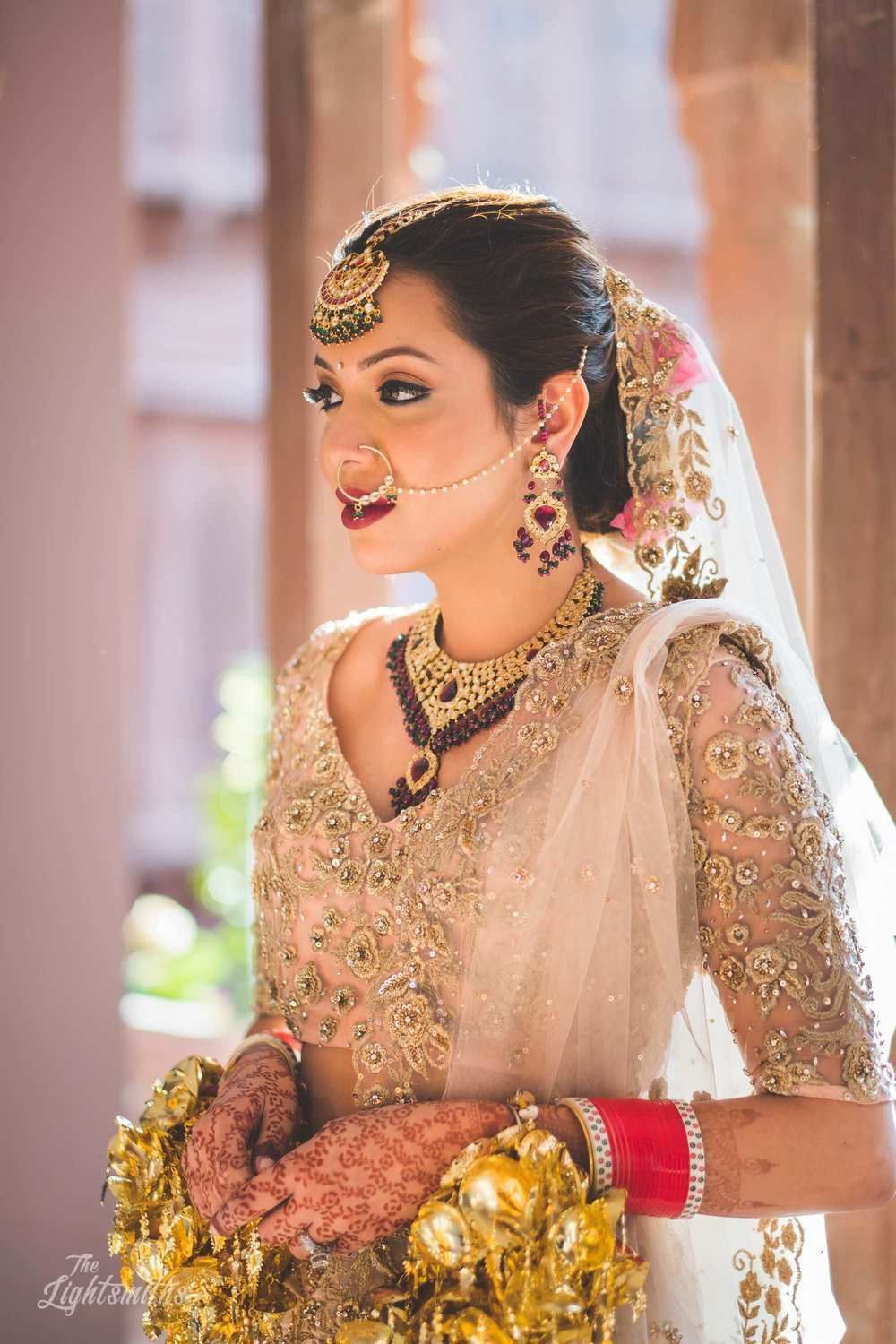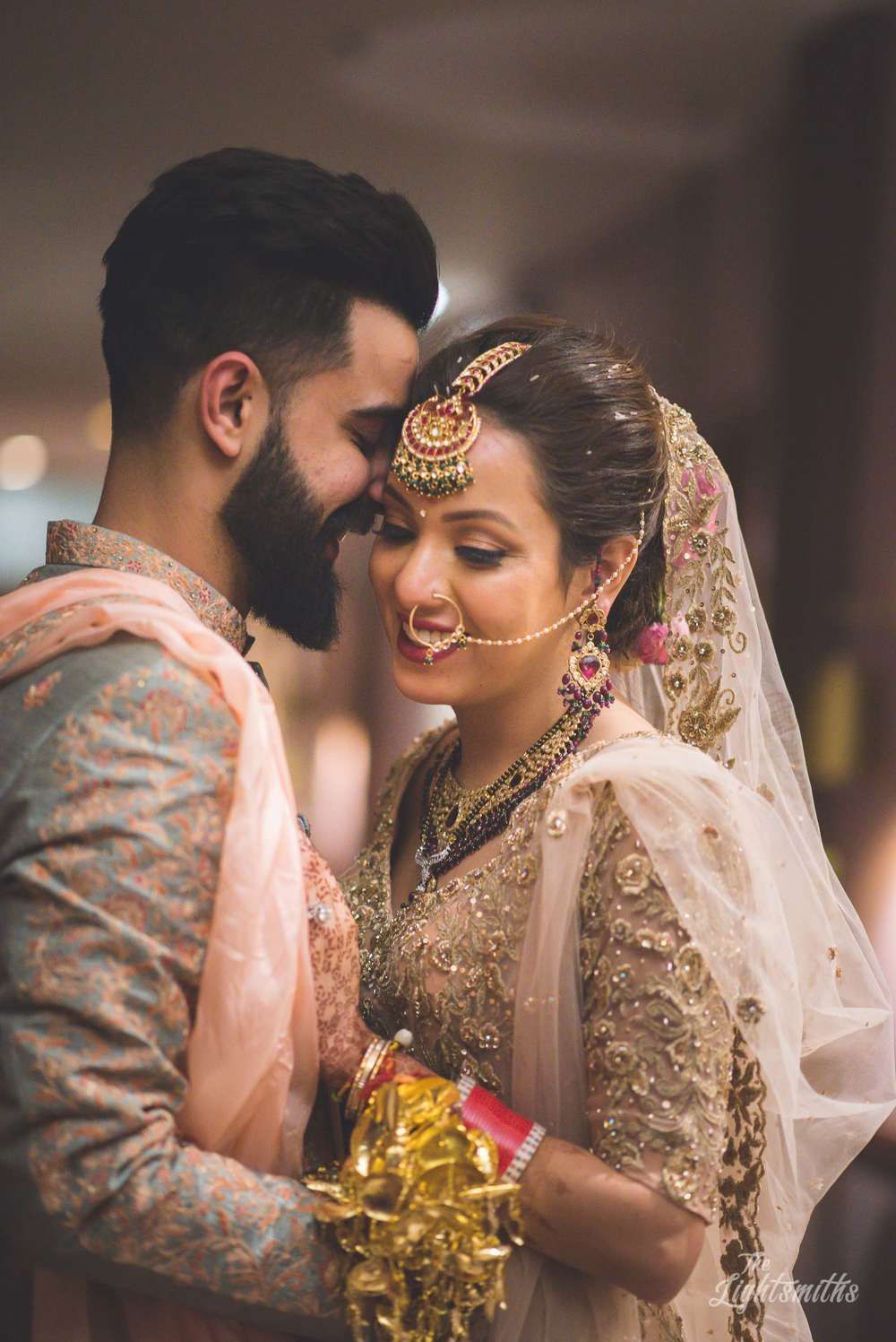 From Malavika & Siddhant's wedding
Or This One Who Chose A Thick Band For Her Oversized Mangtikka Which Added A Dash Of New-ness To Her Look!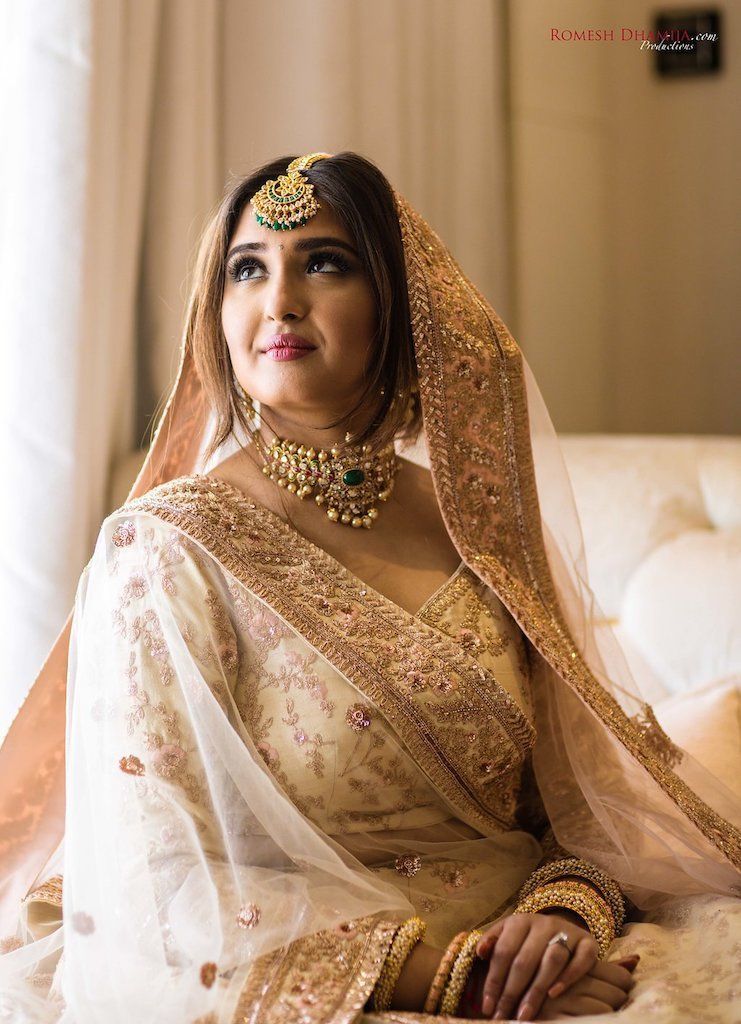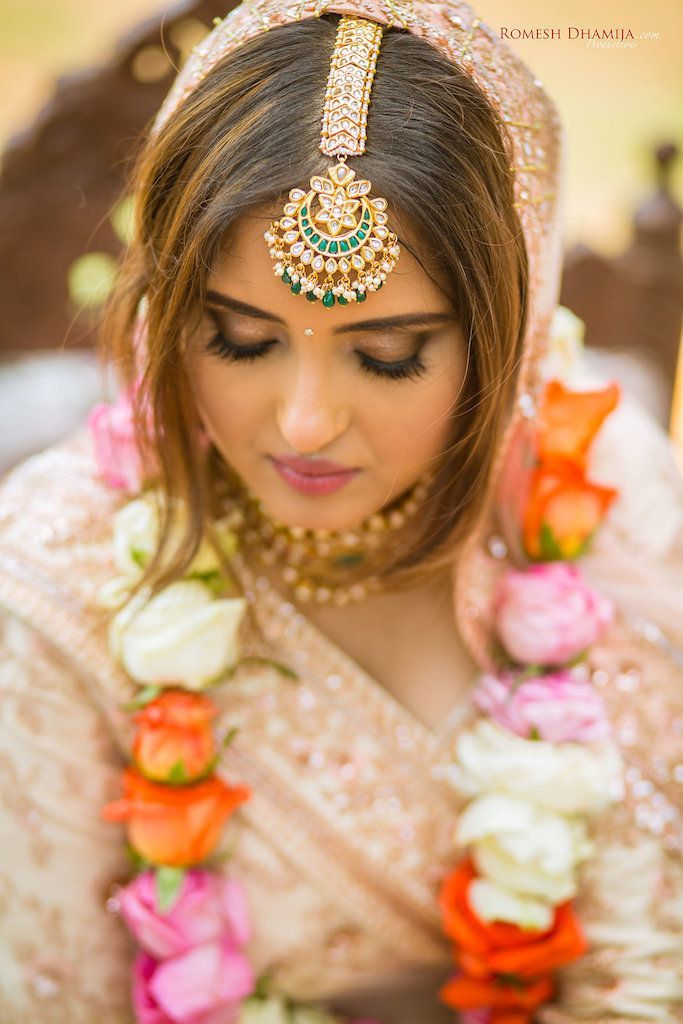 This Bride Paired Her Mangtikka With Beaded Strings For A Hatke Look!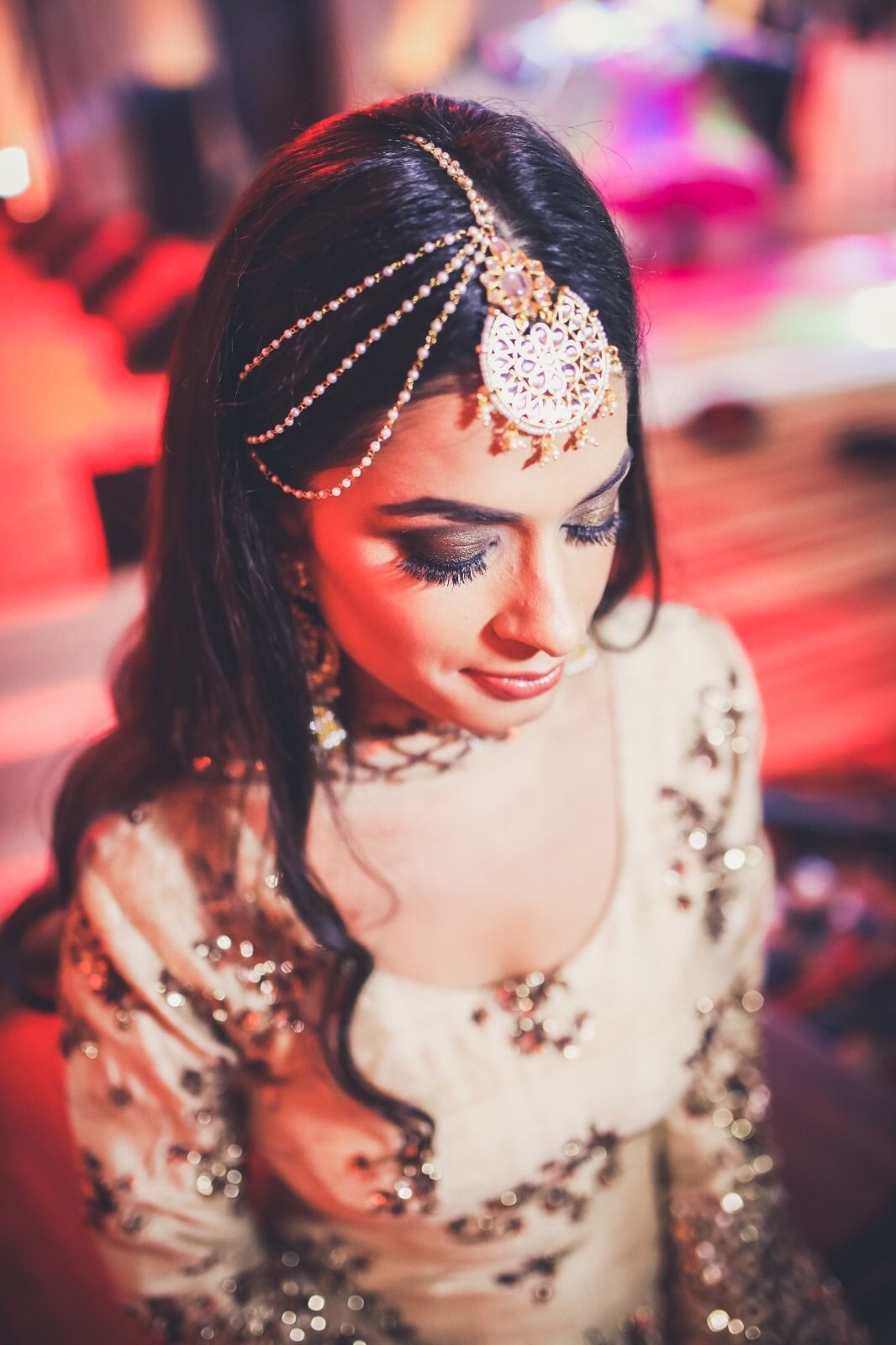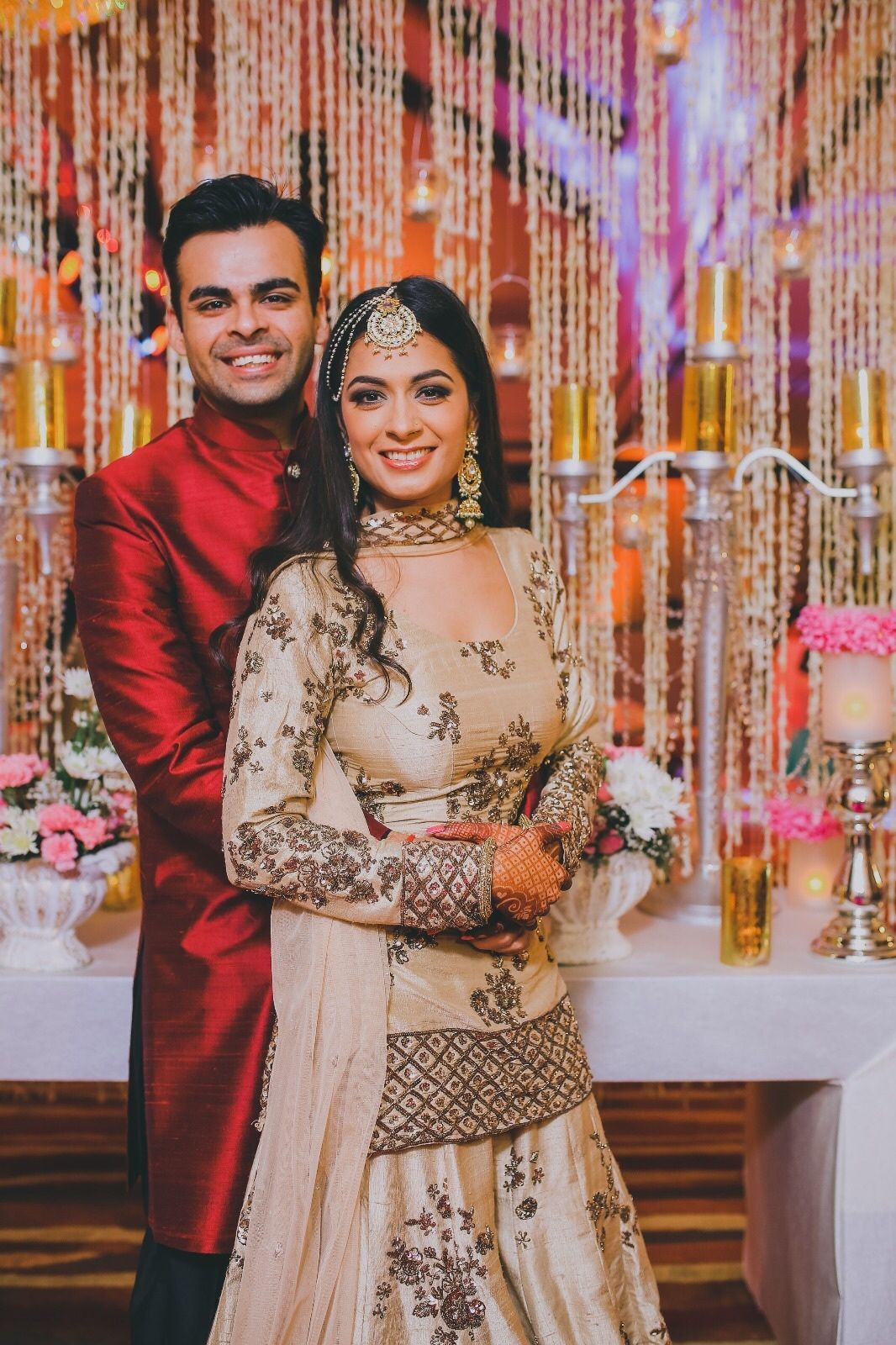 And This One Added Pearl Hangings To Her Mangtikka Which Looked Amazeballs!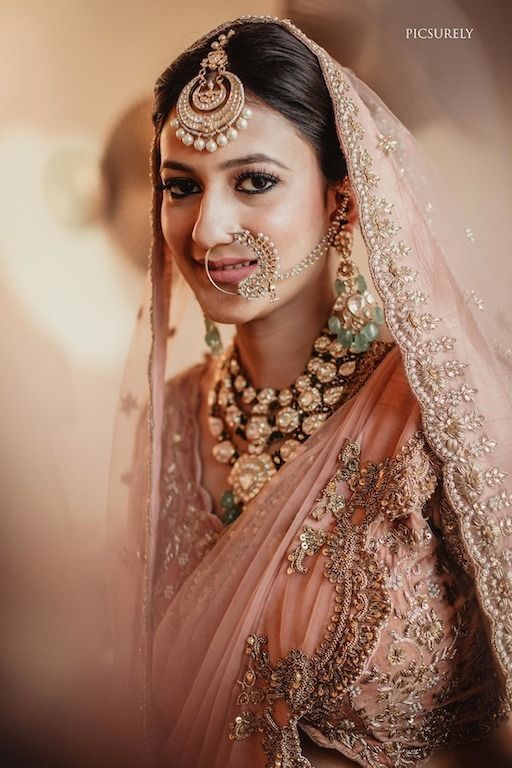 From Ninotchka & Angad's wedding
An Oversized Floral Mangitkka With Tiny Booties For The Mehendi- Winner!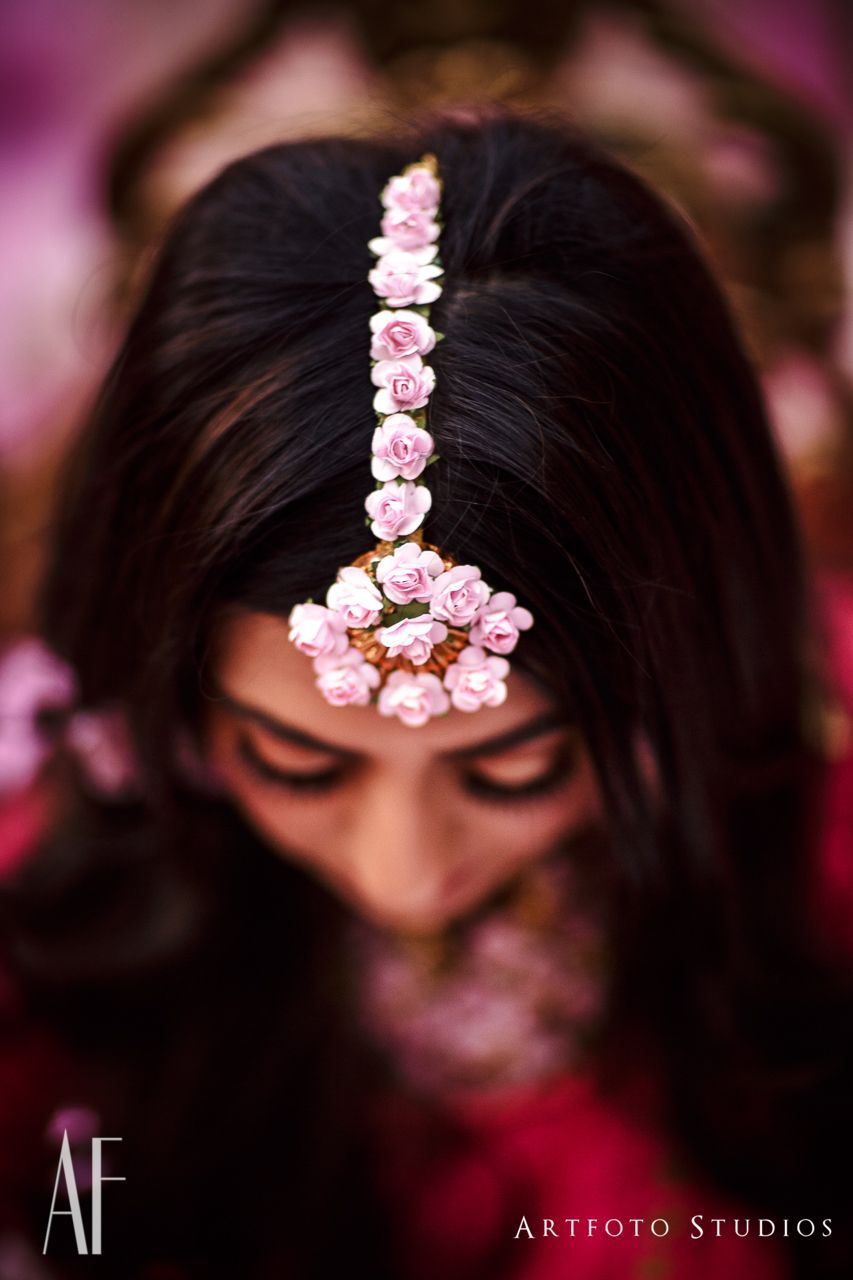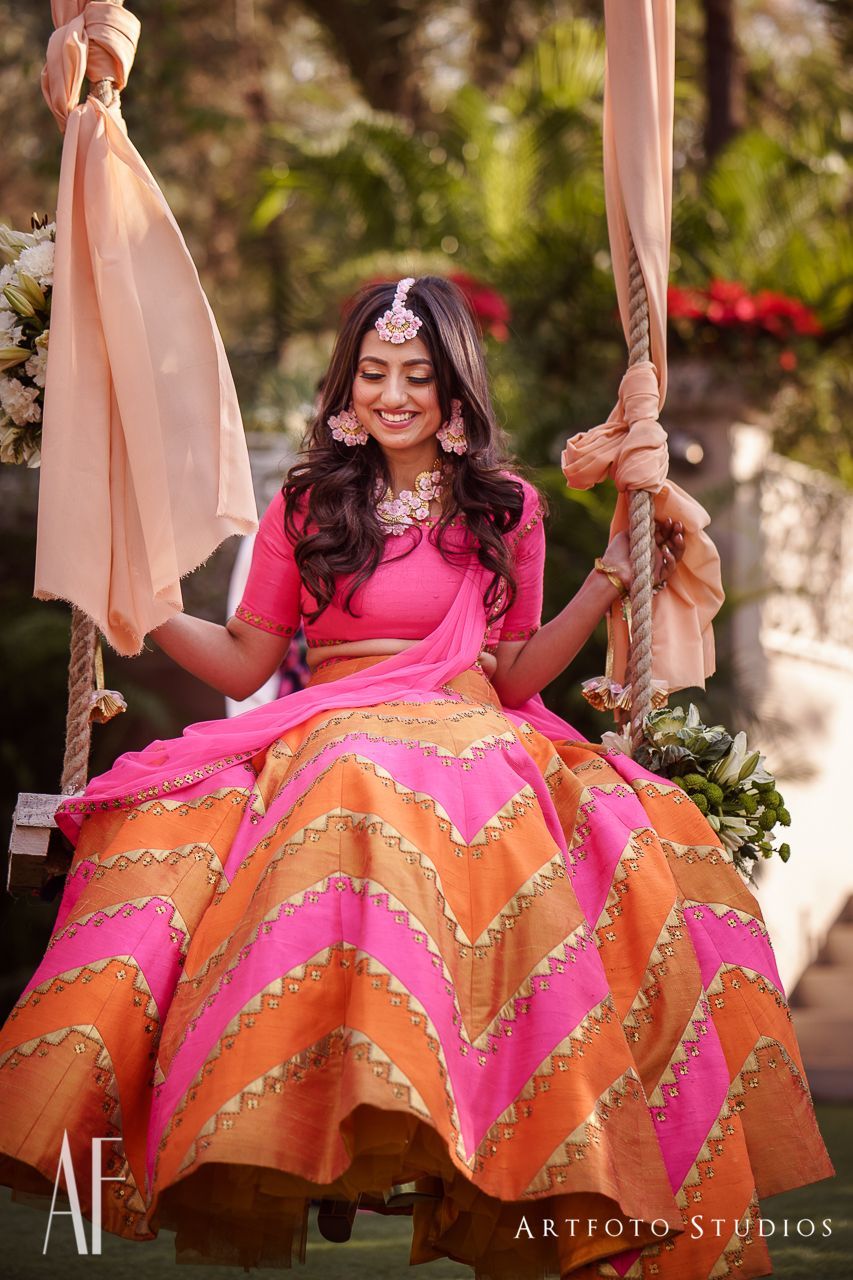 From Ankita & Ranjit's wedding
Or This One That Looks Equally Stunning!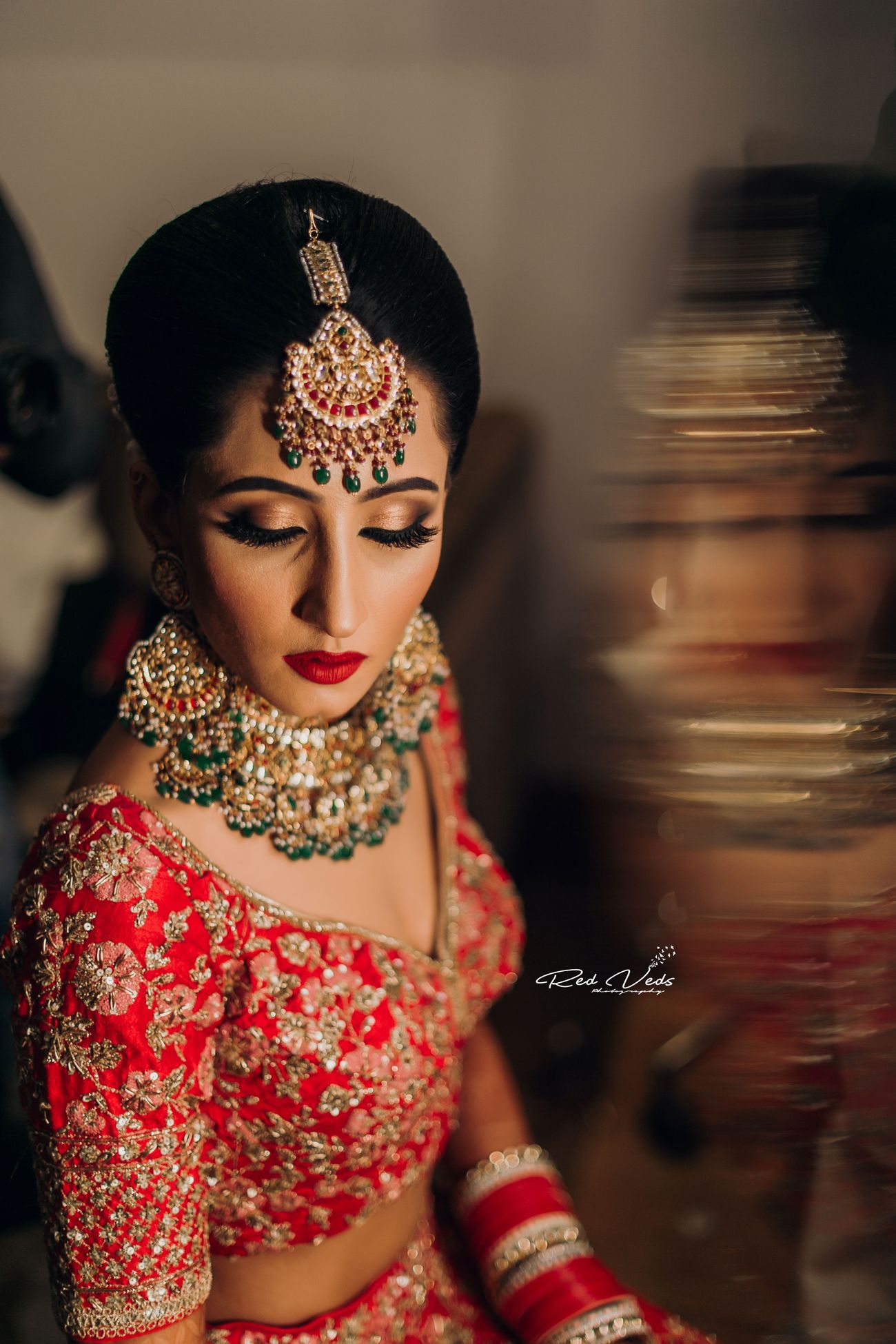 This Bride Completed Her Roka Look With Just A Mangtikka And We Couldn't Help But Share!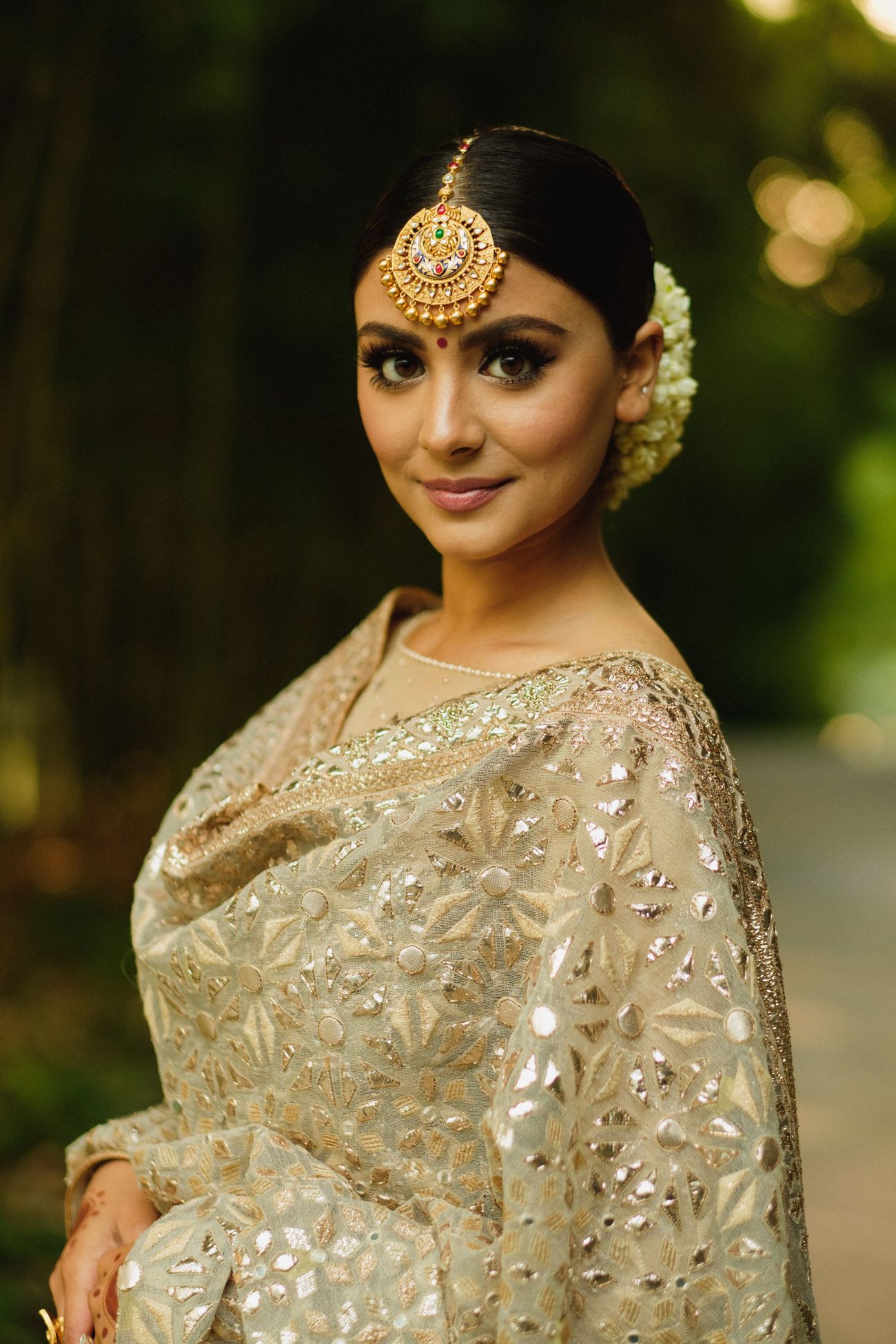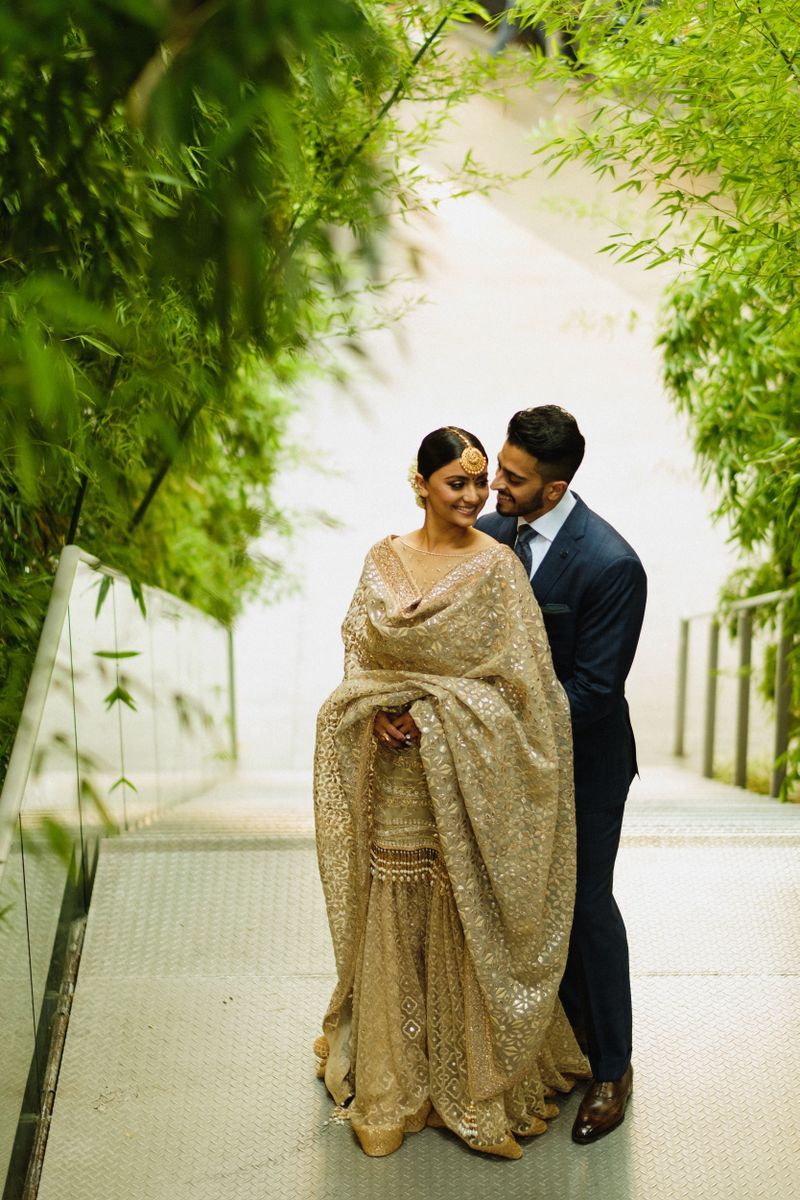 From Shania & Arvind's Engagement
Another Bride Who Showed Us Just How To Rock That Perfect Engagement Look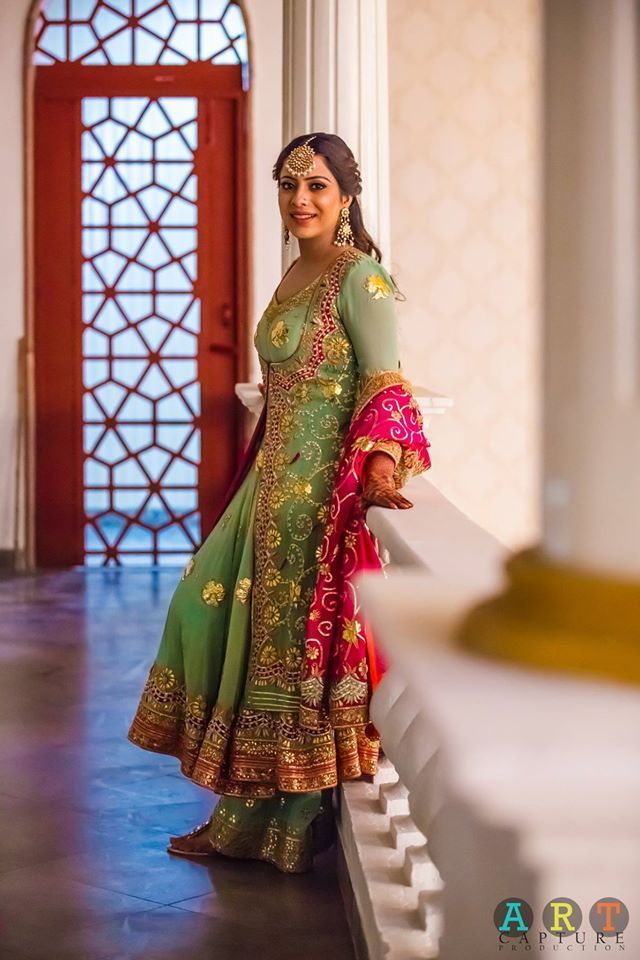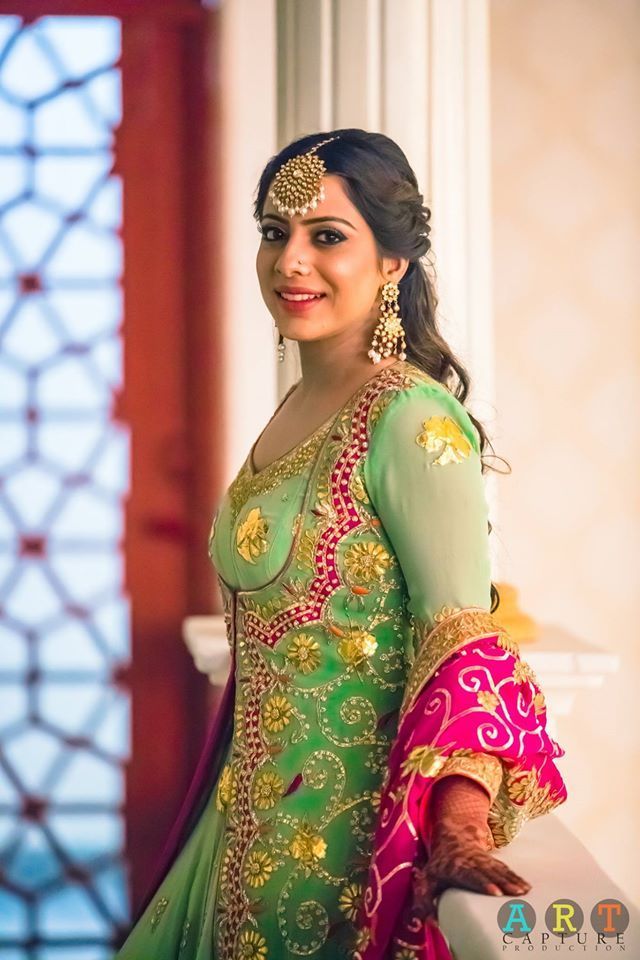 From Khushbeen and Gurlal's wedding
Or This One Who Reminded Us Of Brides From Yesteryear With Her Vintage Jewels!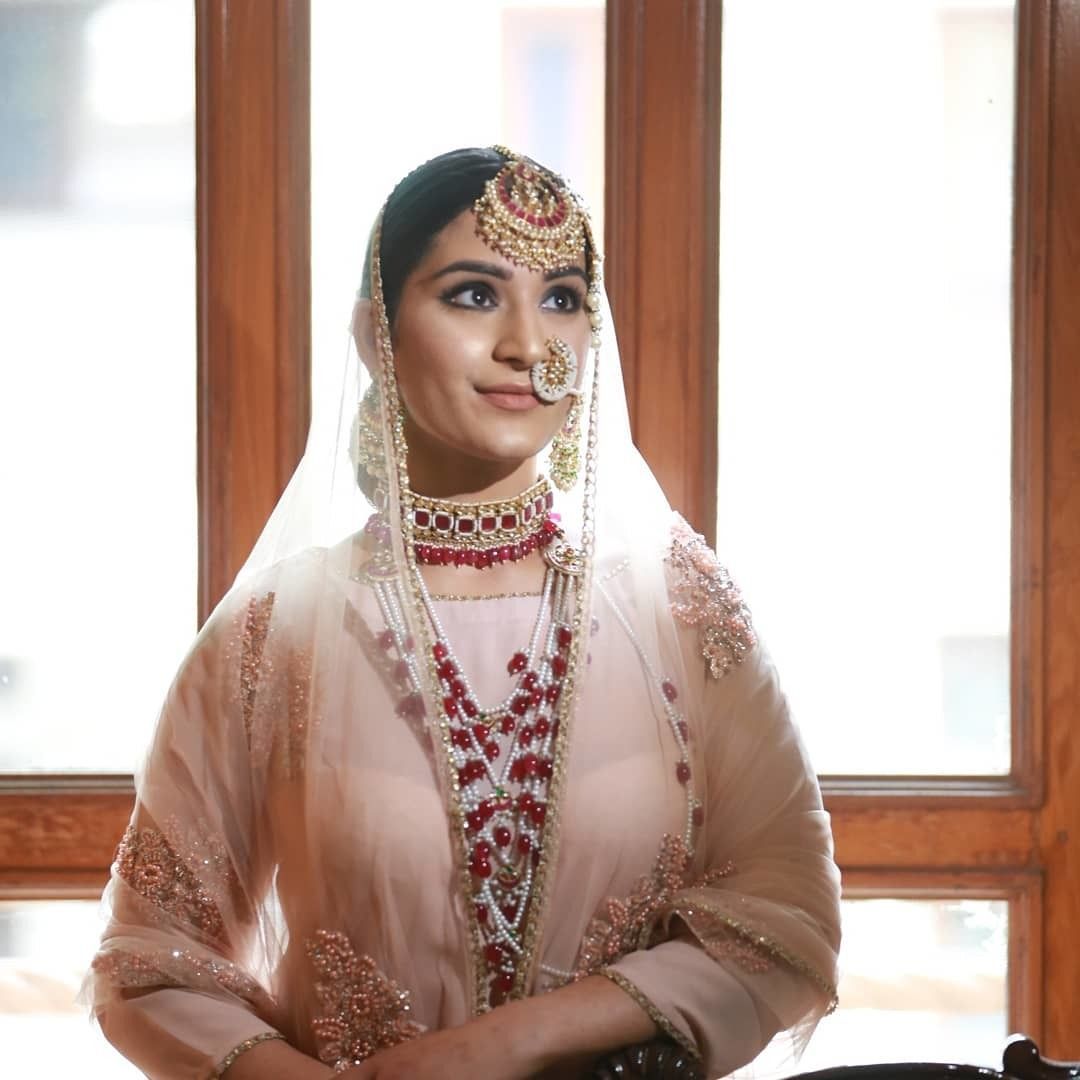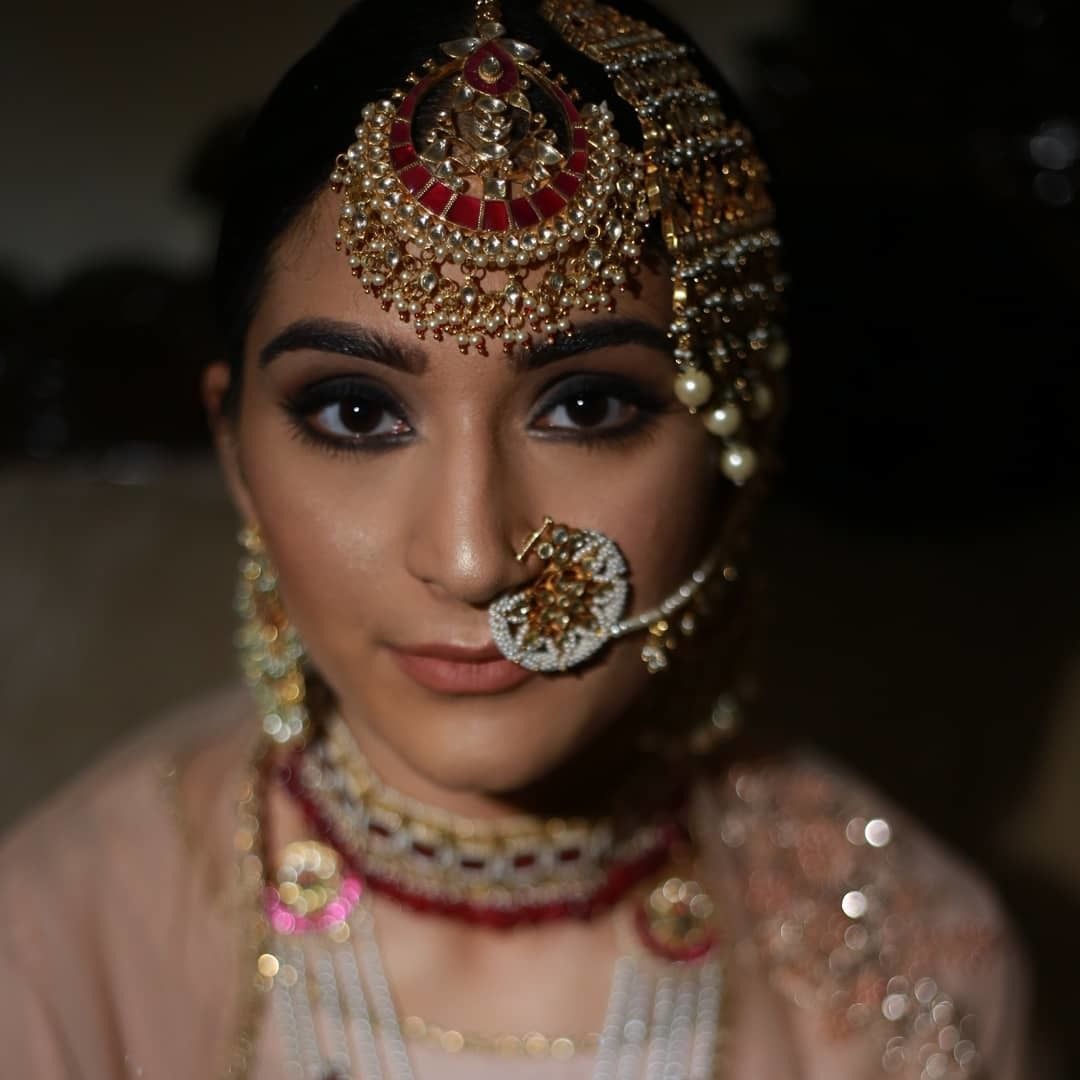 They're stunning and you NEED to have one in your wardrobe- yes or no?