Gorgeous Jaipur Wedding With A Dash Of Royalty & Oodles Of Colour!
BY Latha Sunadh | 01 Oct, 2018 | 6074 views | 4 min read
It's the one picture that's taking Instagram by storm - the pink Sabya lehenga with stripes that everyone's raving about? Yes, we found a bride sporting that exact same lehenga and looking like a million bucks. And that's not the only reason why this wedding works - there are so amny gorgeous and different outfits the bride wears for a multitude of functions and along with sme kickass decor, this soiree is all about variety and style. The venues, The Tree House Resort Jaipur; The Fairmont Jaipur and The Gulmohar Palace Jaipur, Taj Palace (New Delhi) were gorgeous while Badal Raja photography took candid to the next level. 
Meet Neha & Eshaan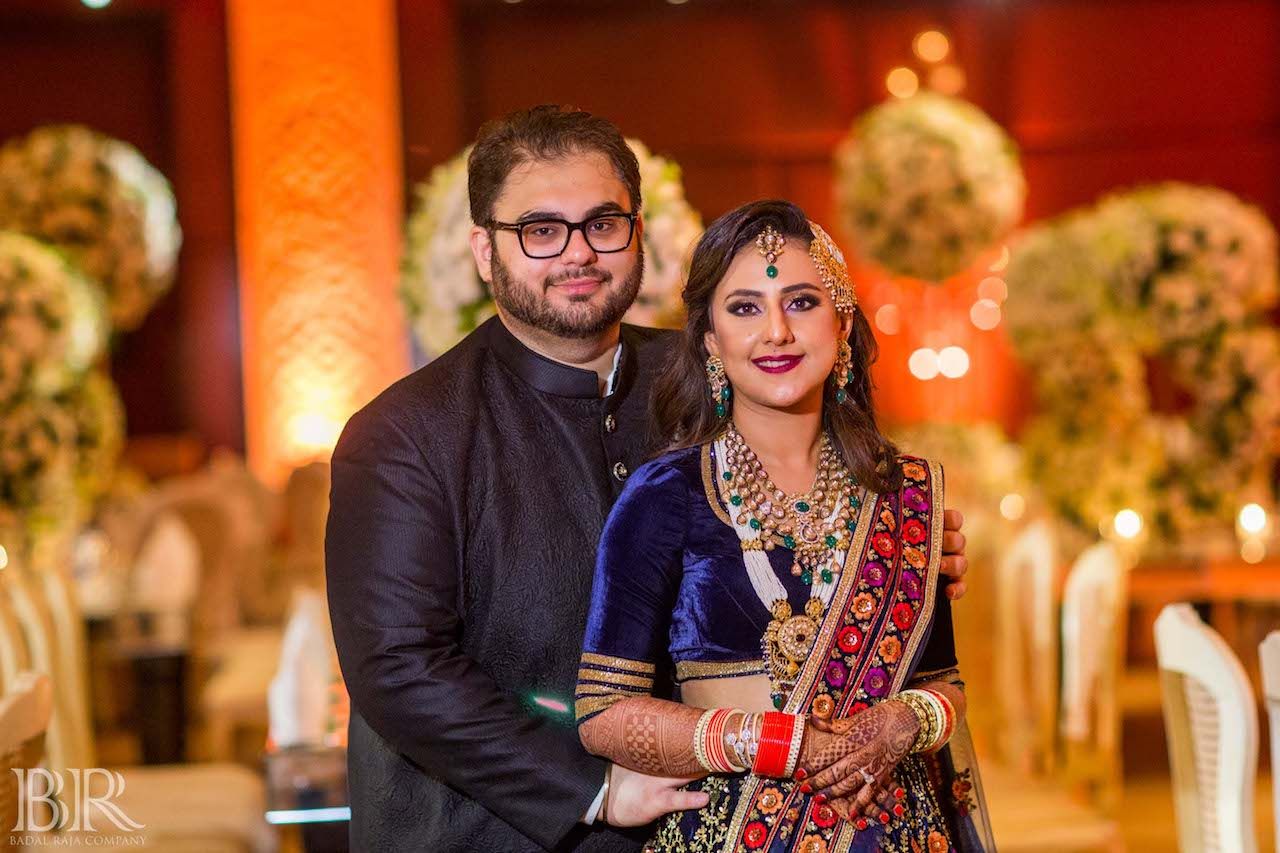 "We met in 2009 at the University of Warwick, when we were both doing our undergrads there," says Neha. 
The Mehendi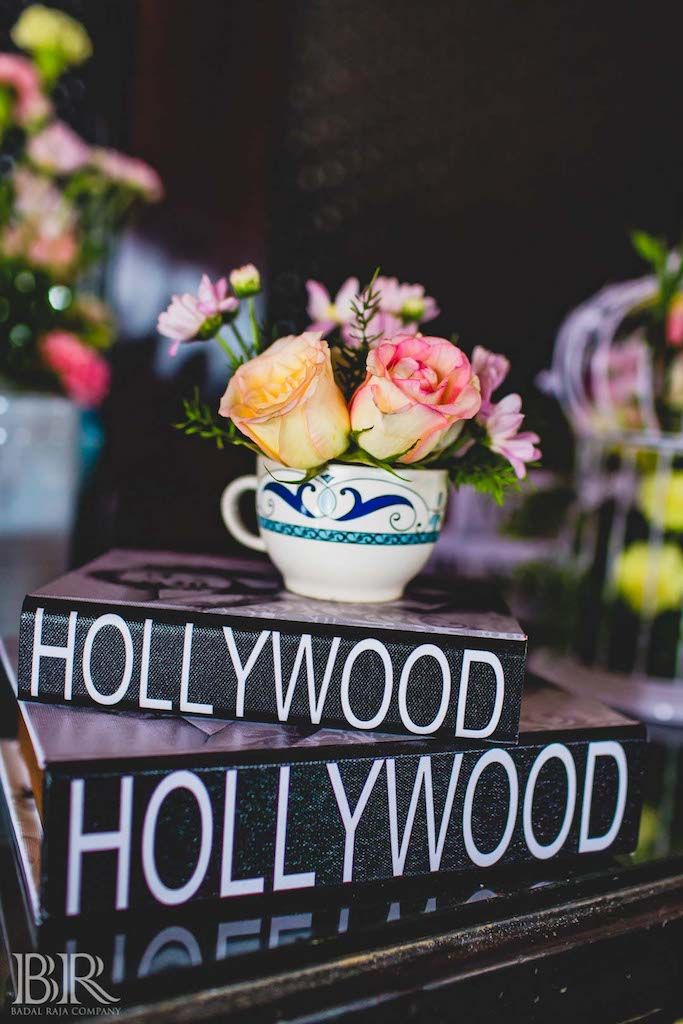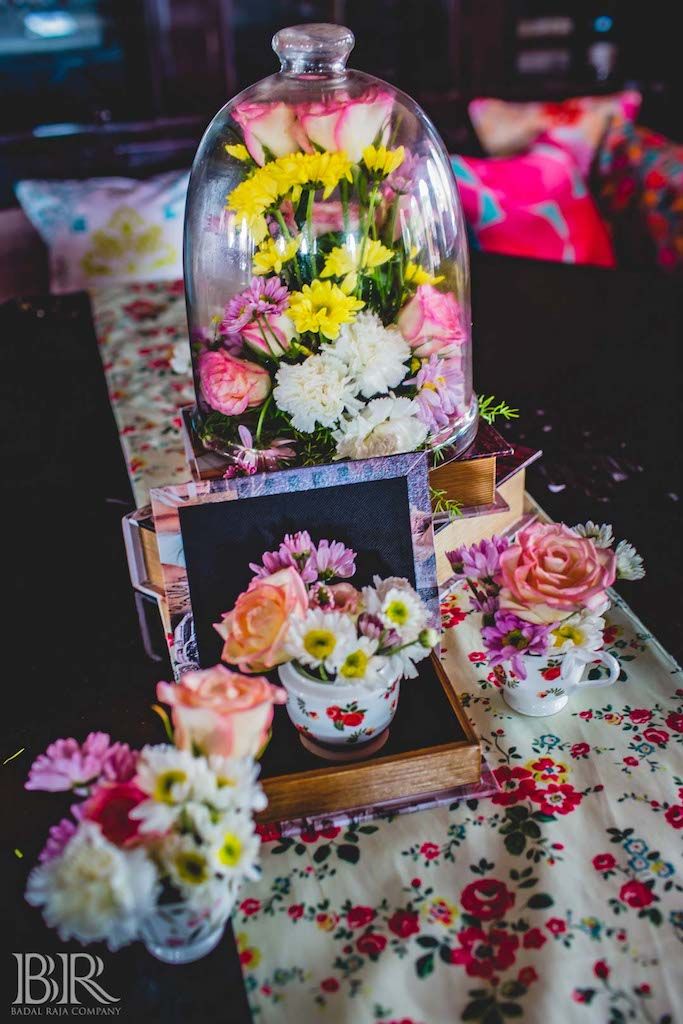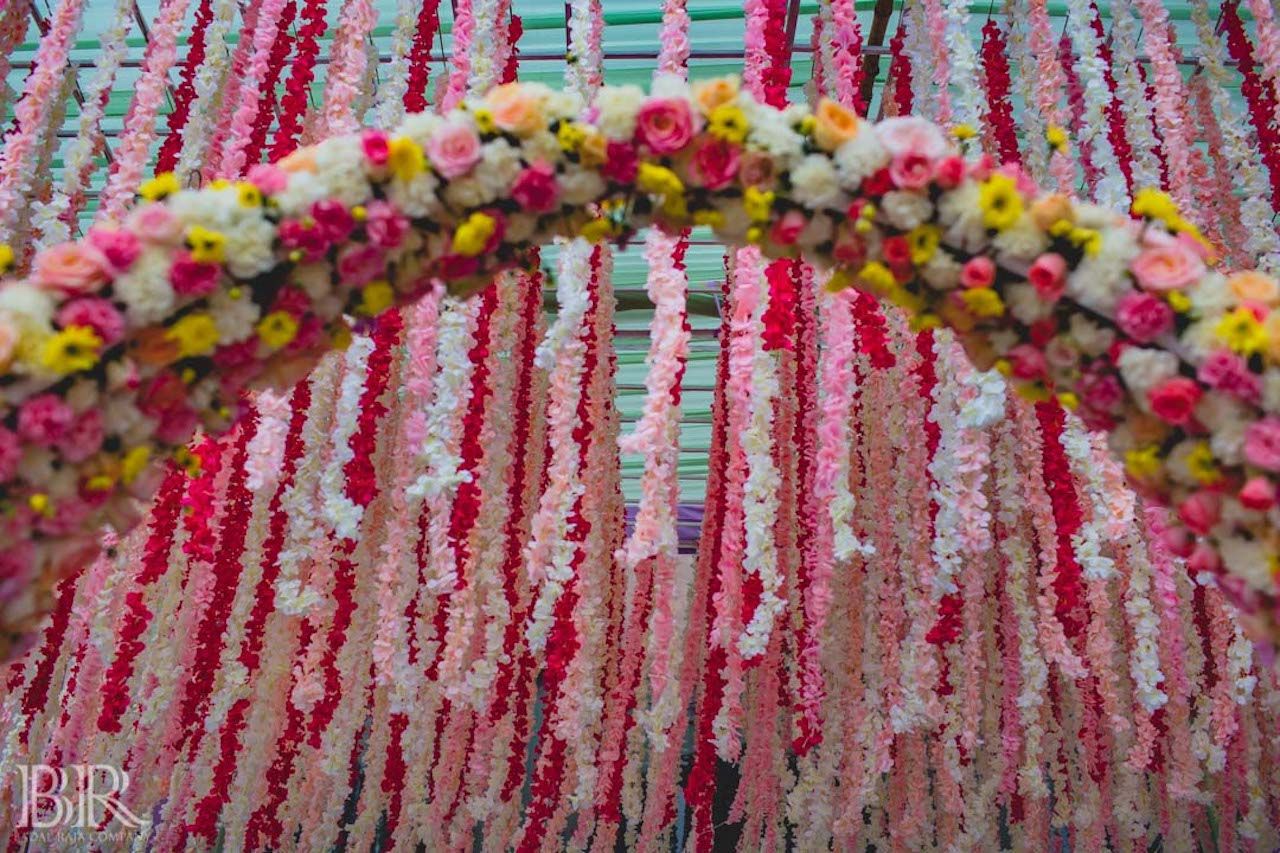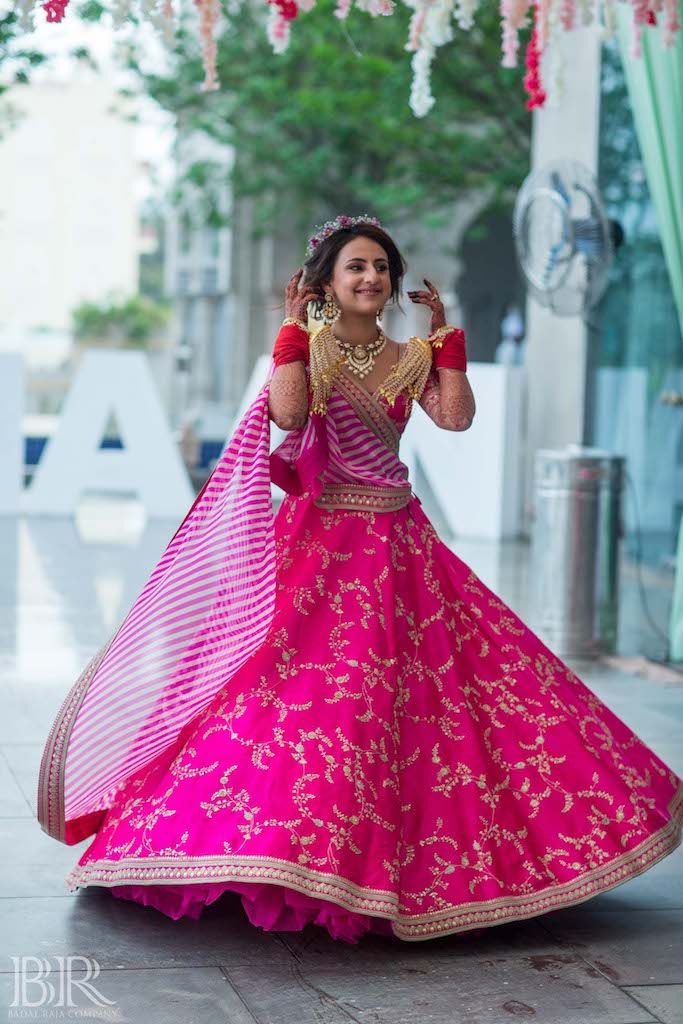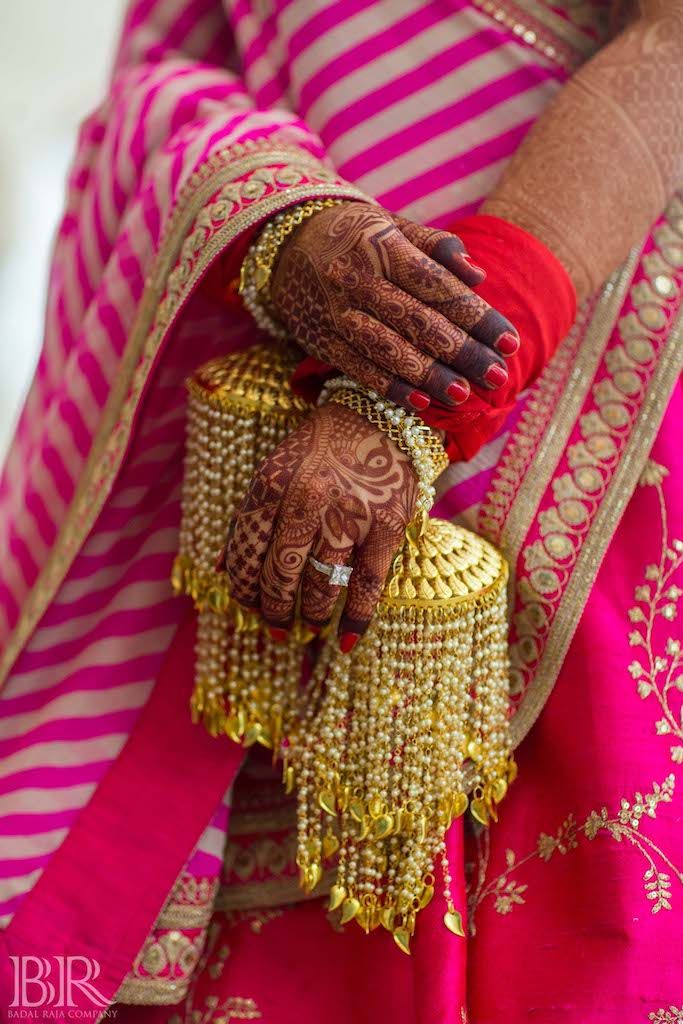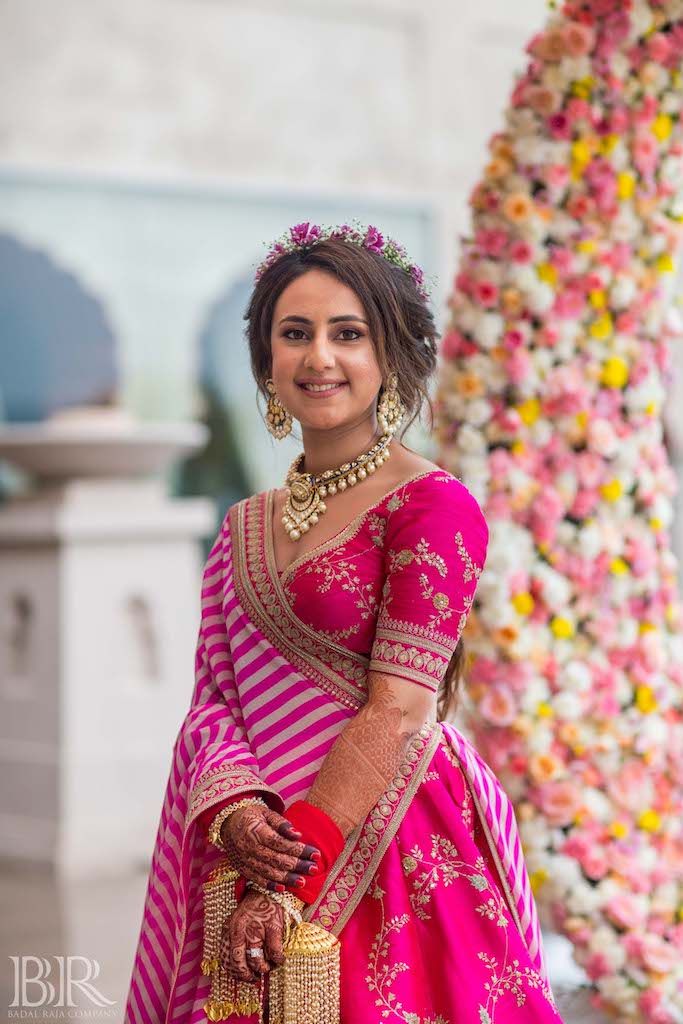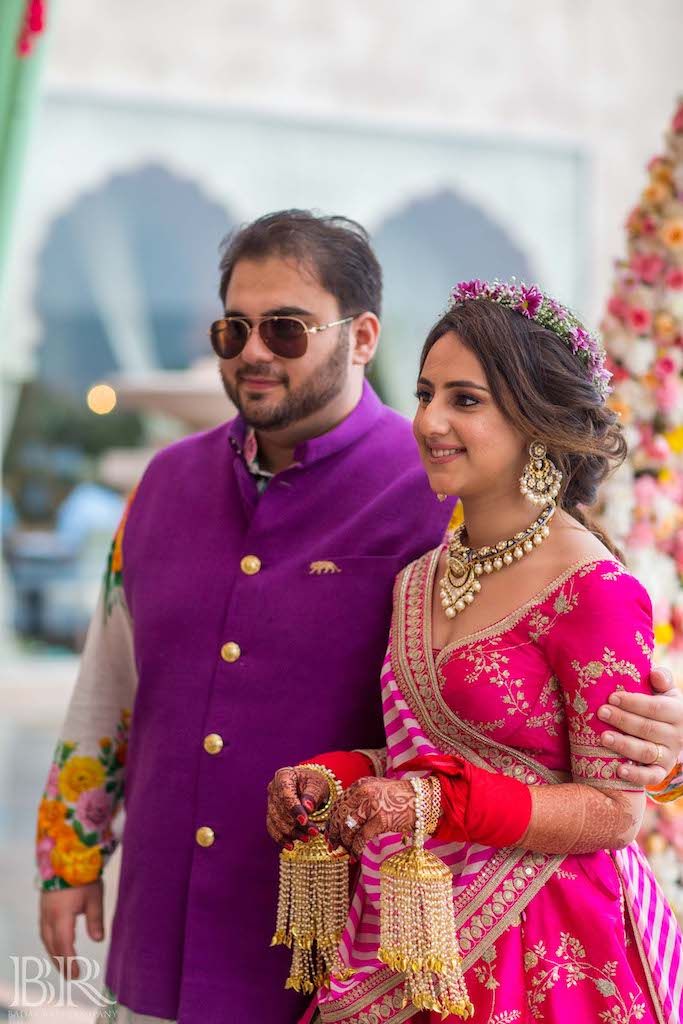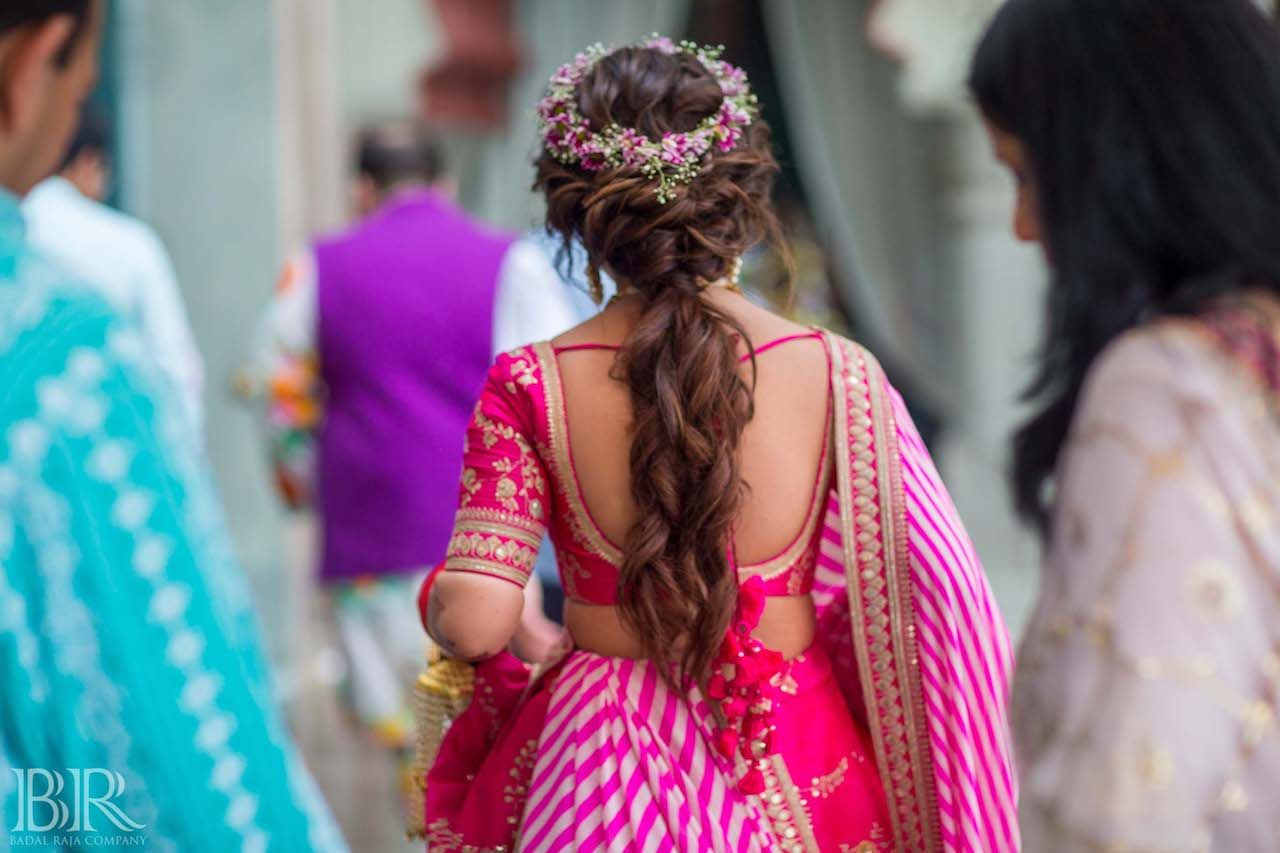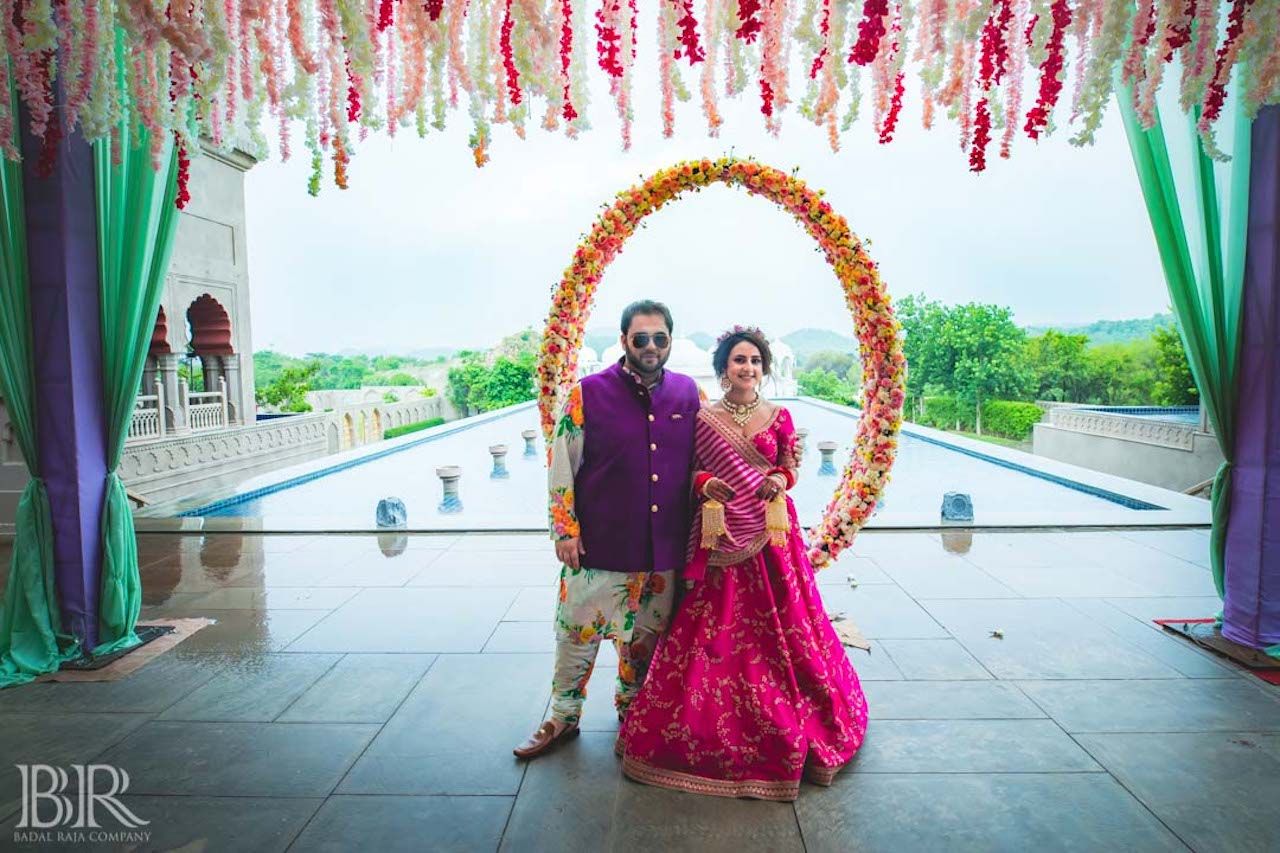 The Sangeet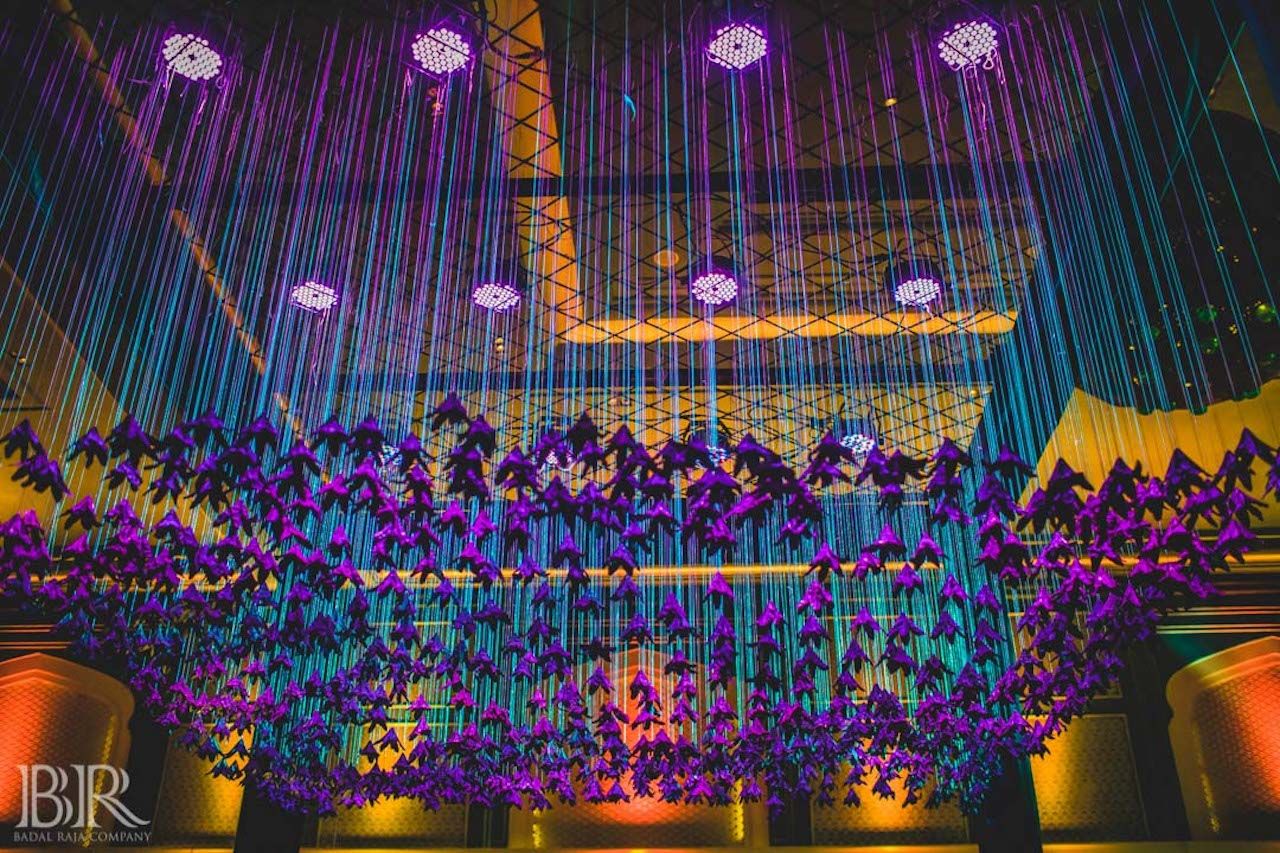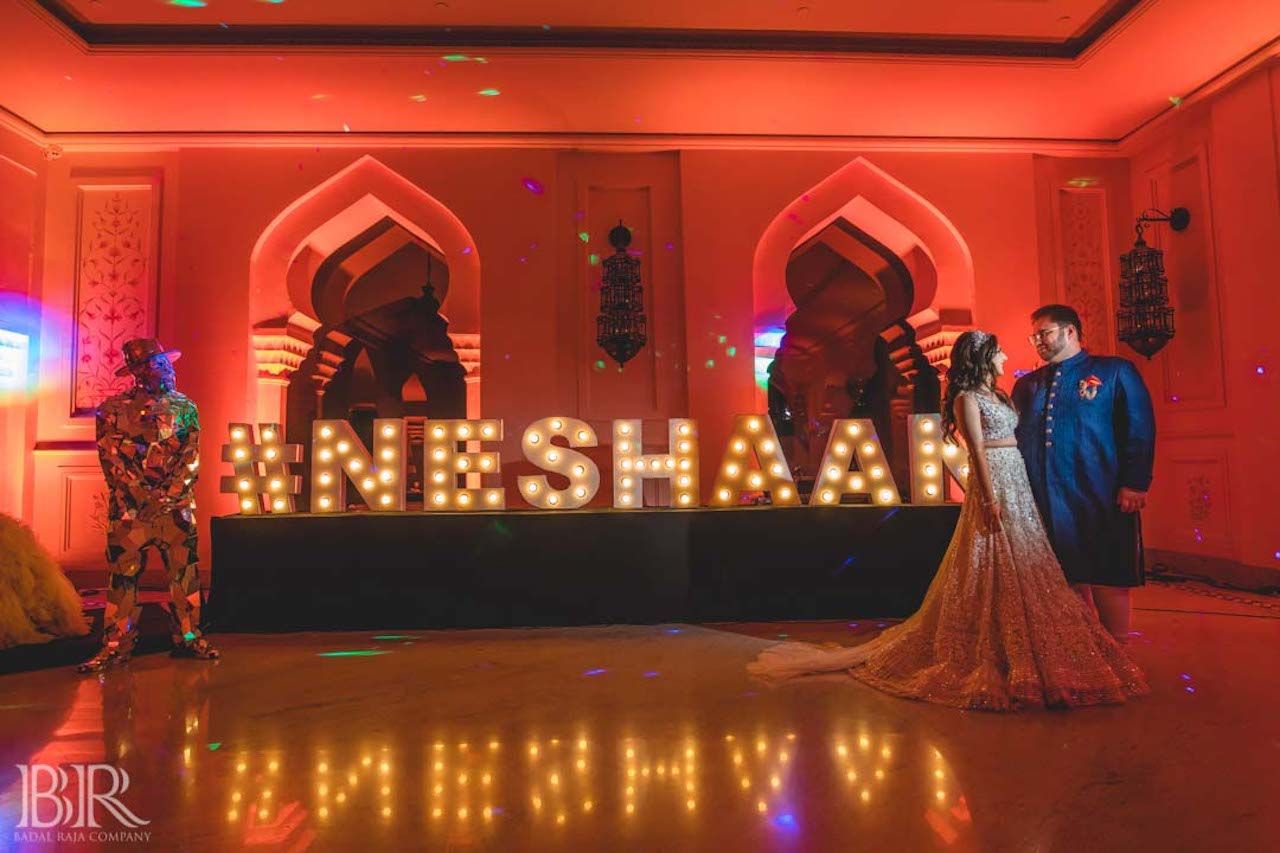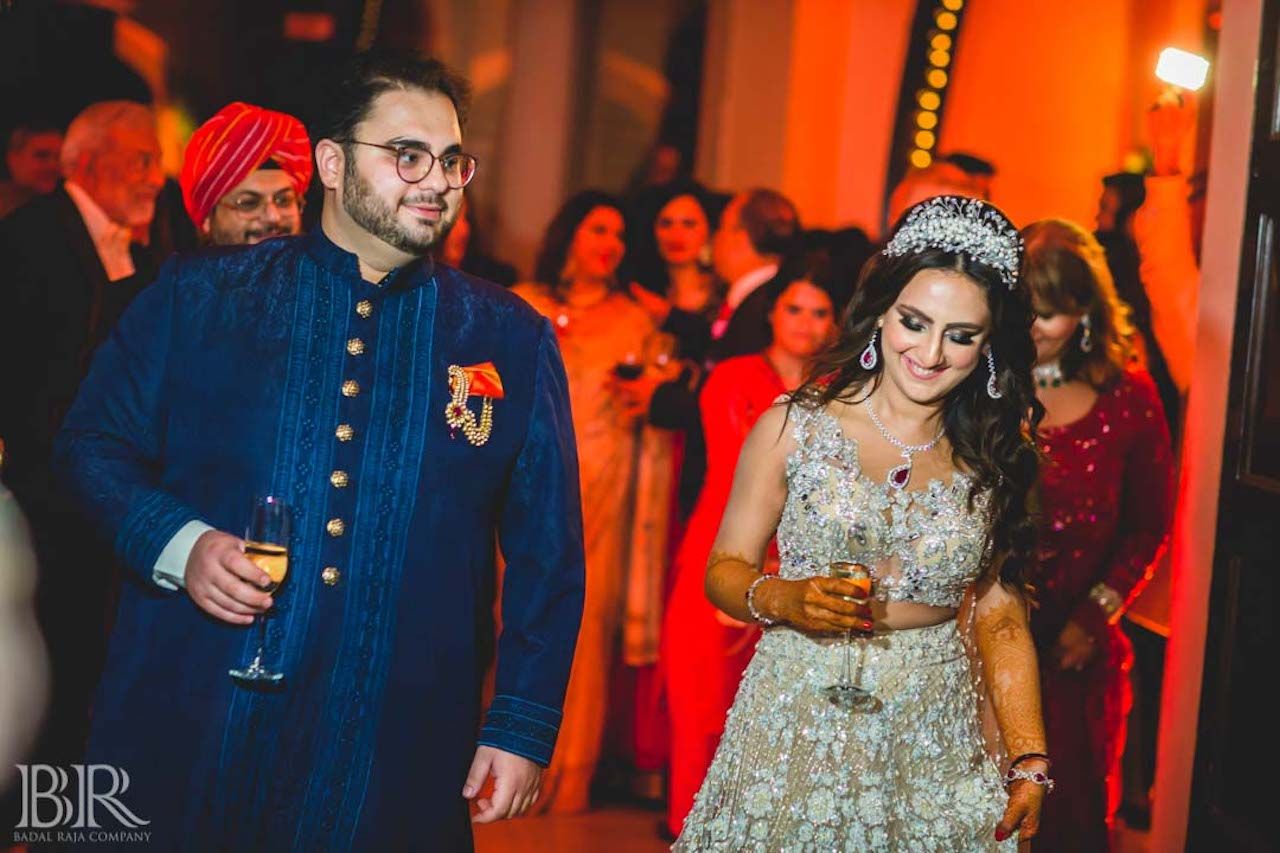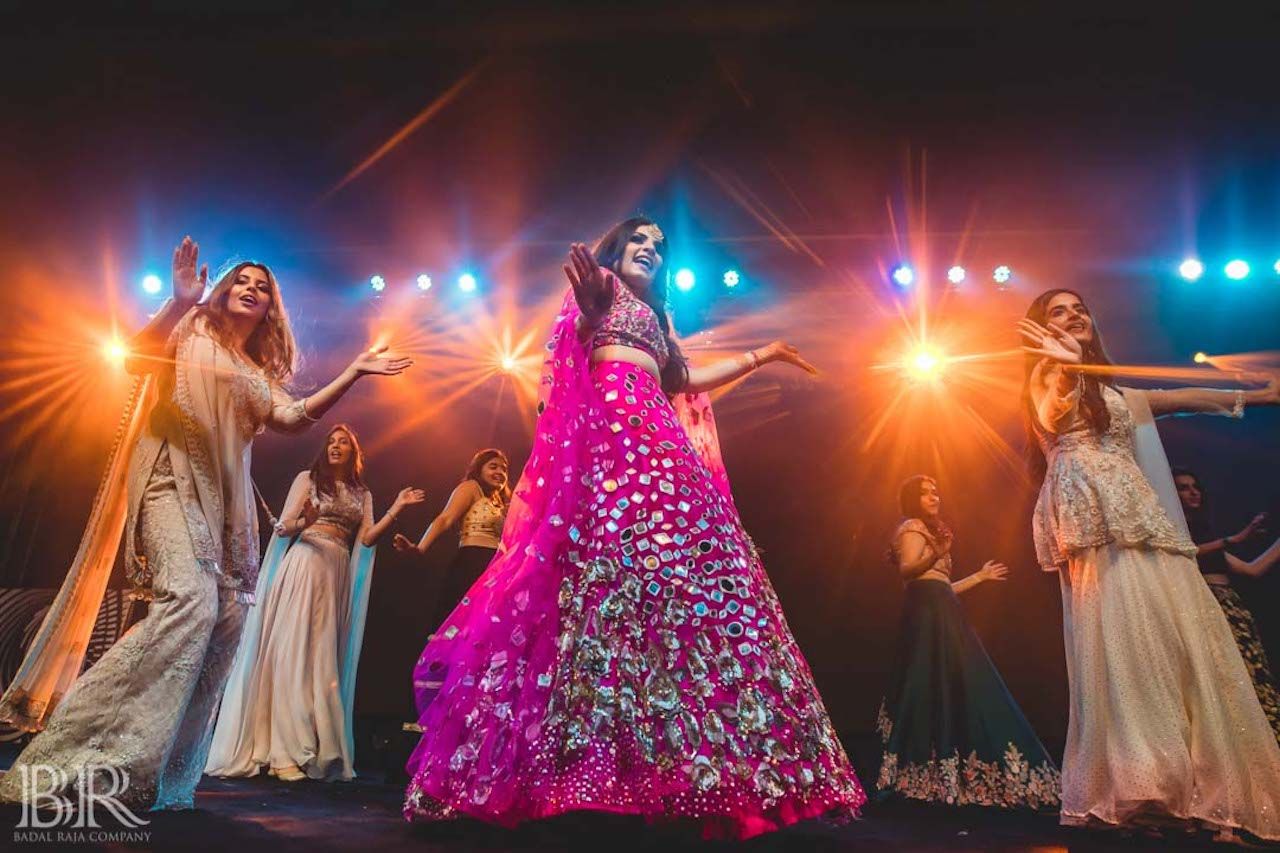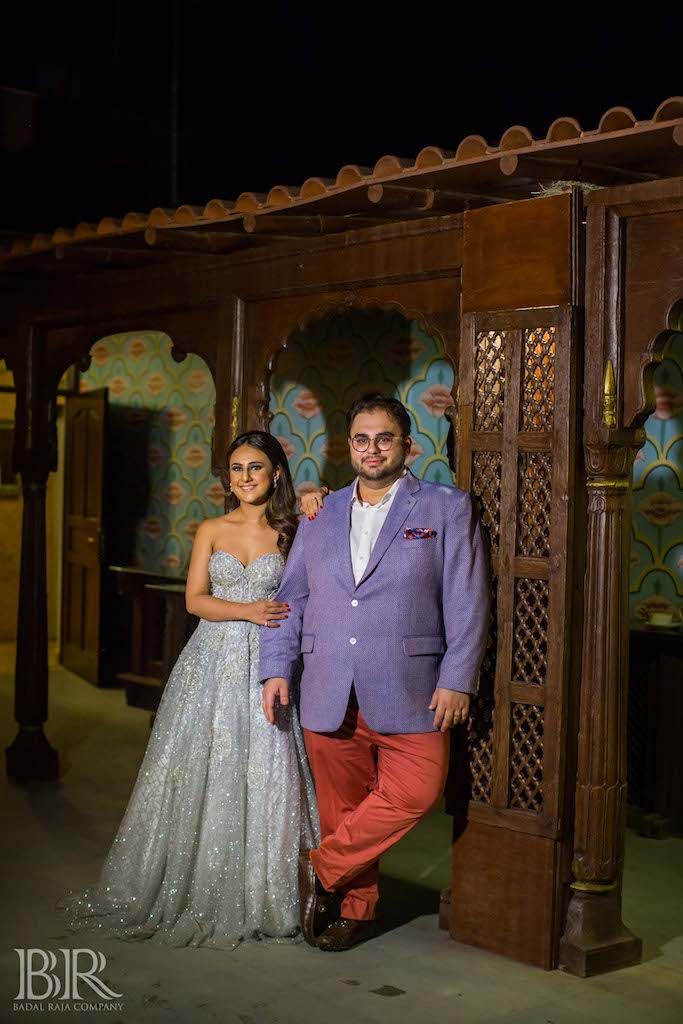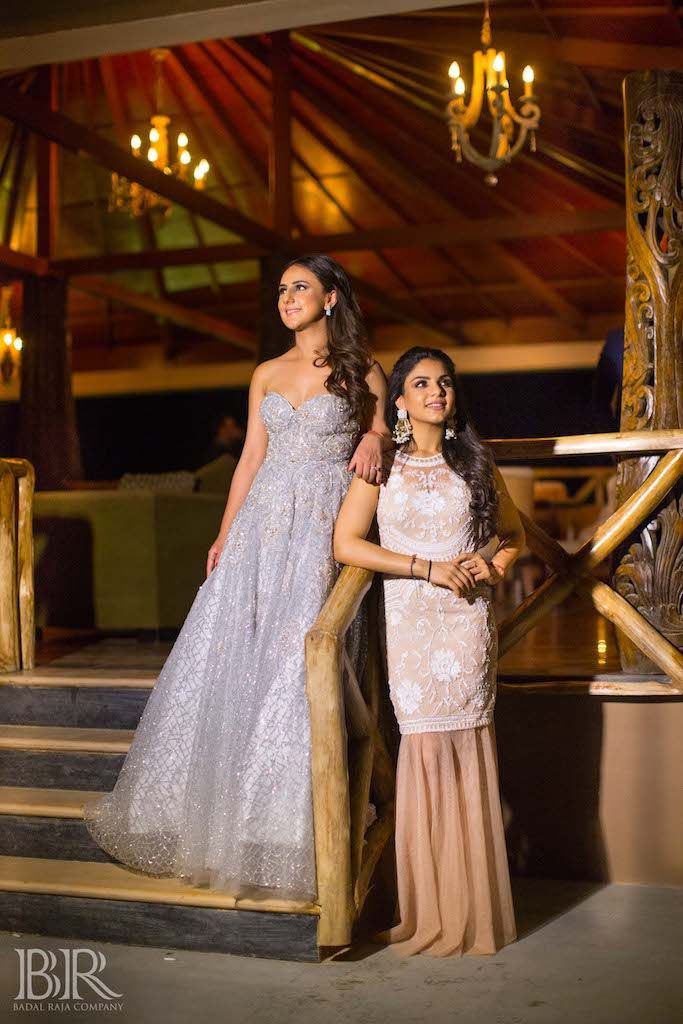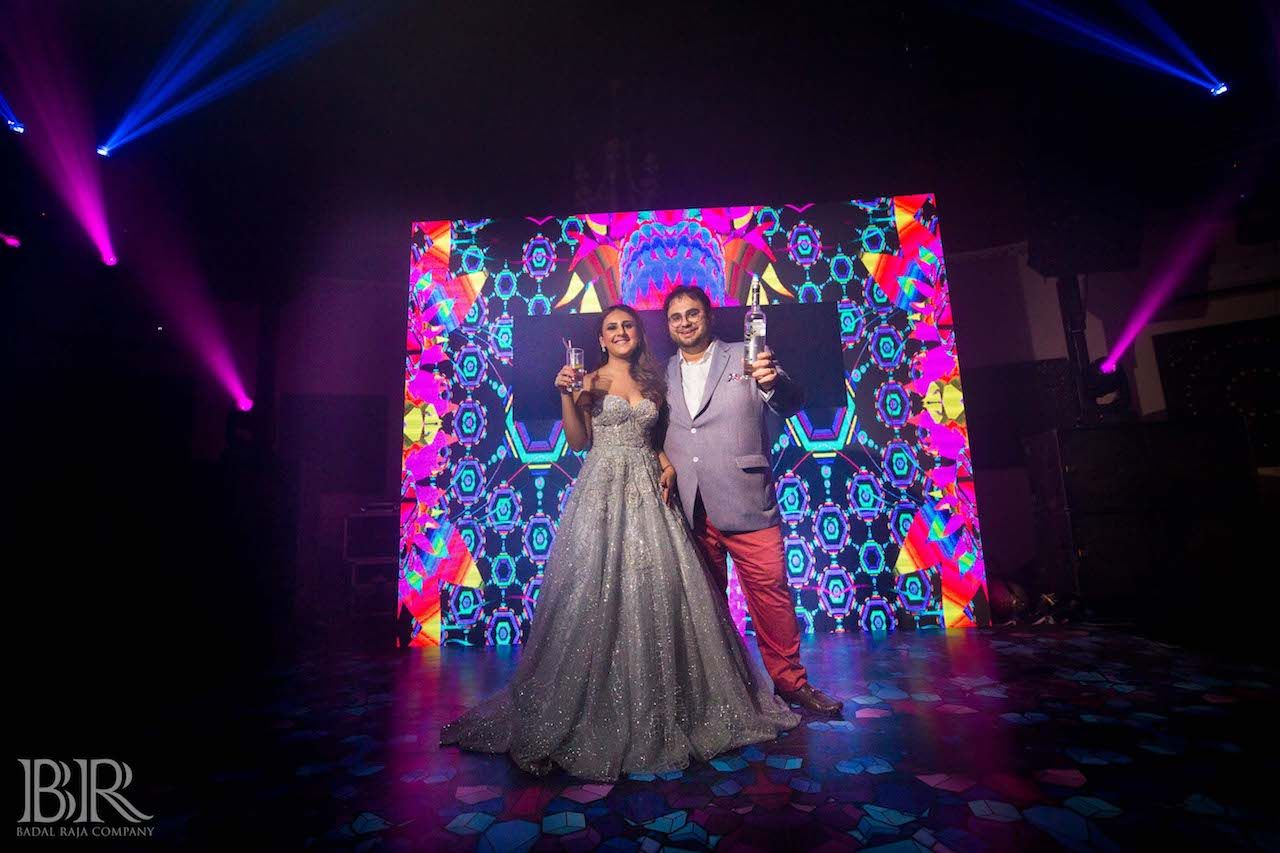 The Baraat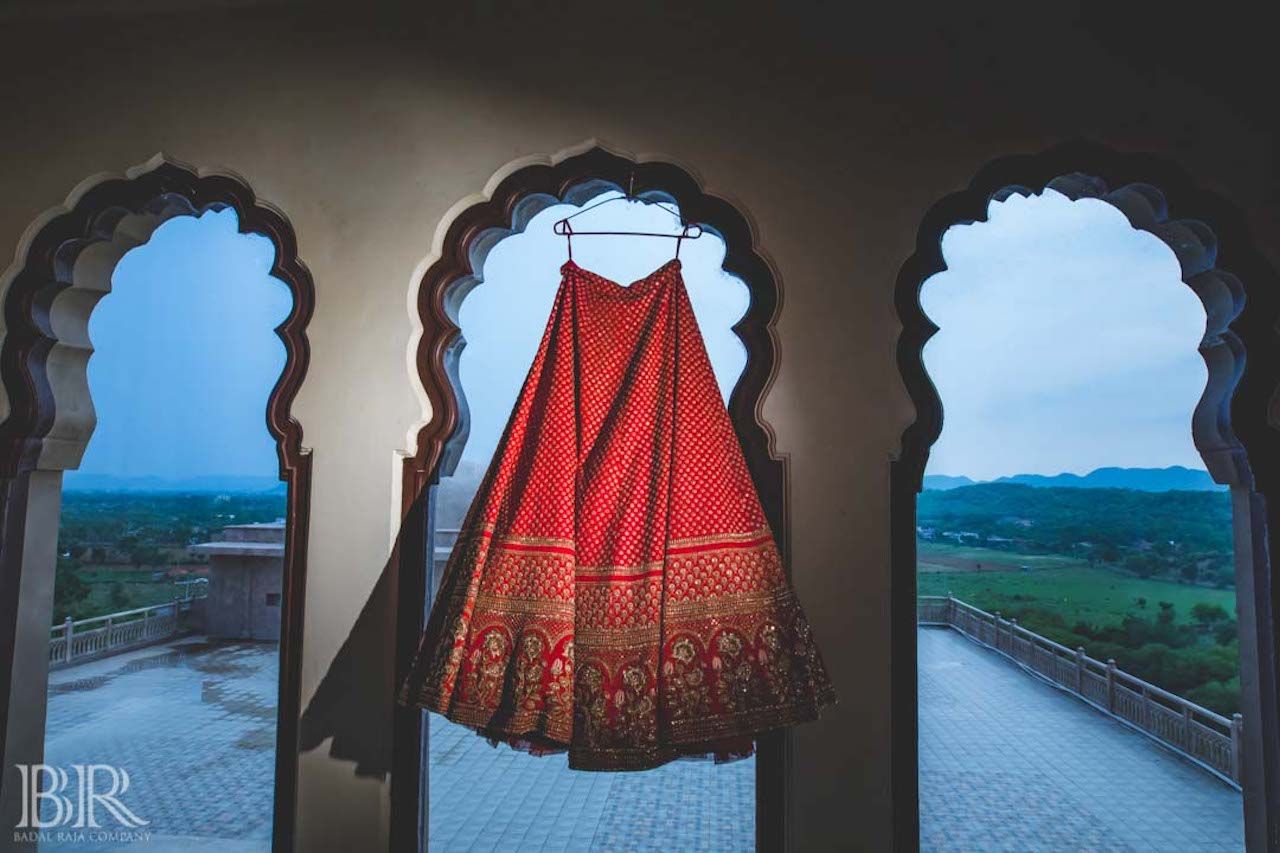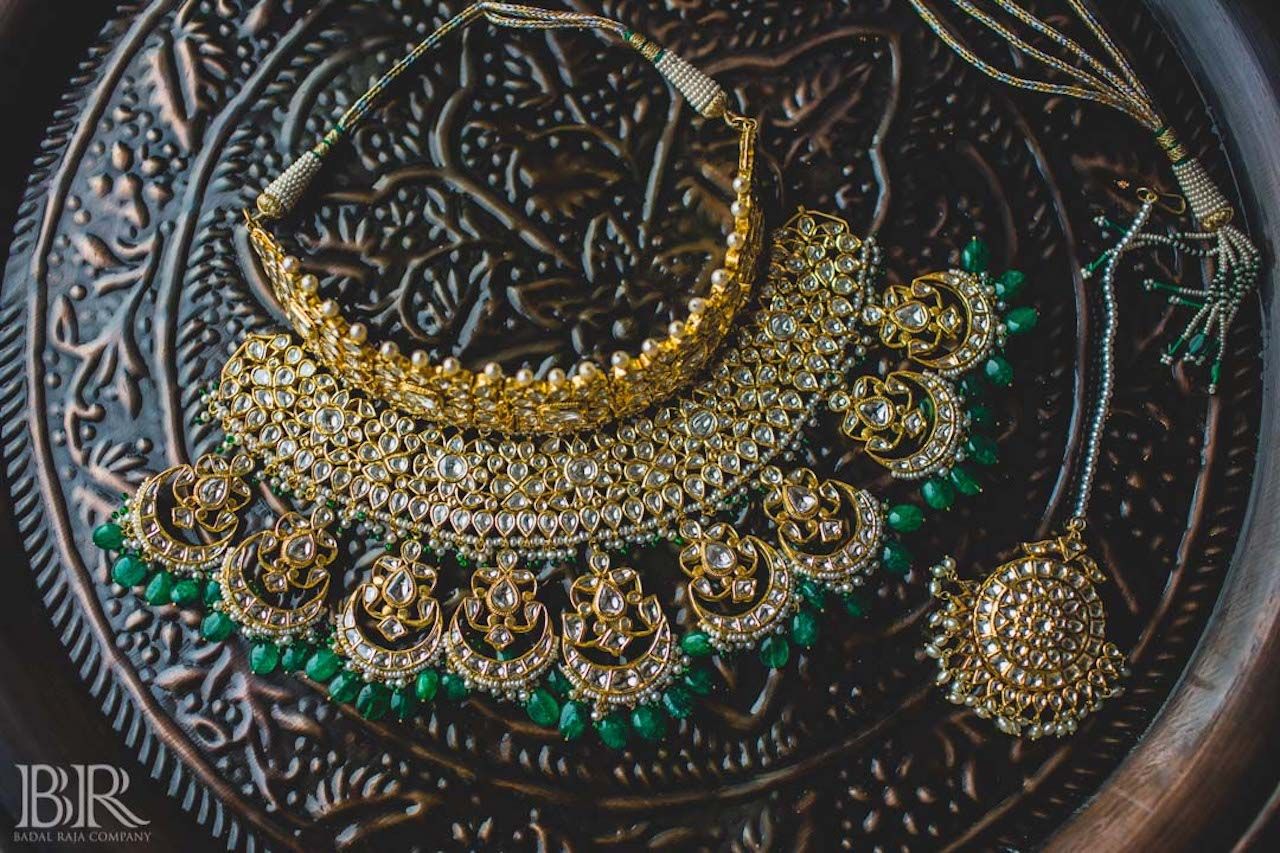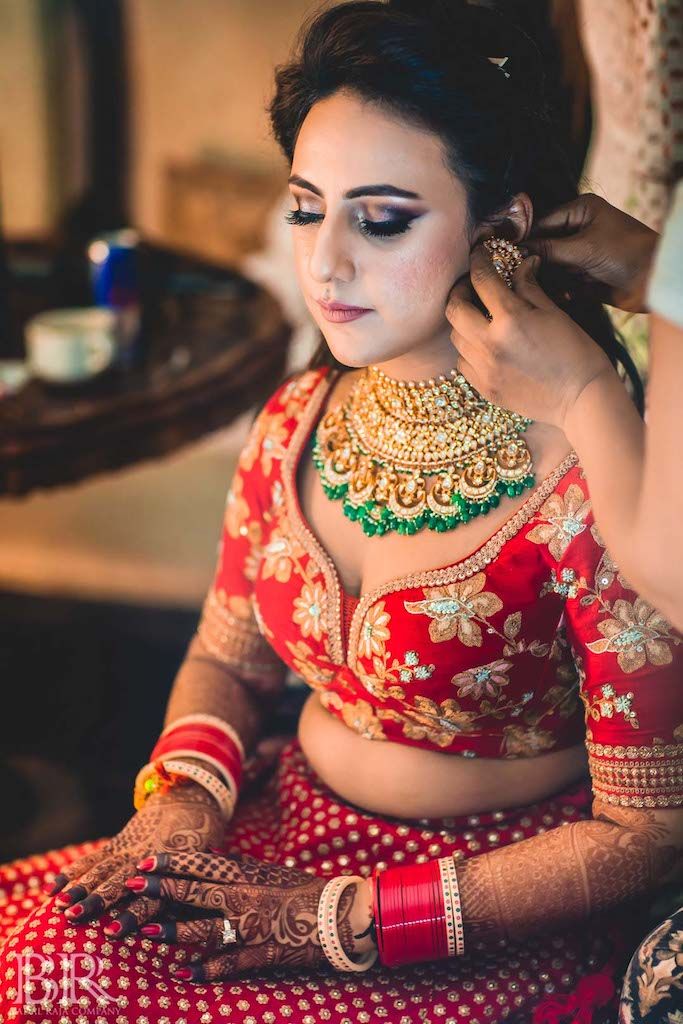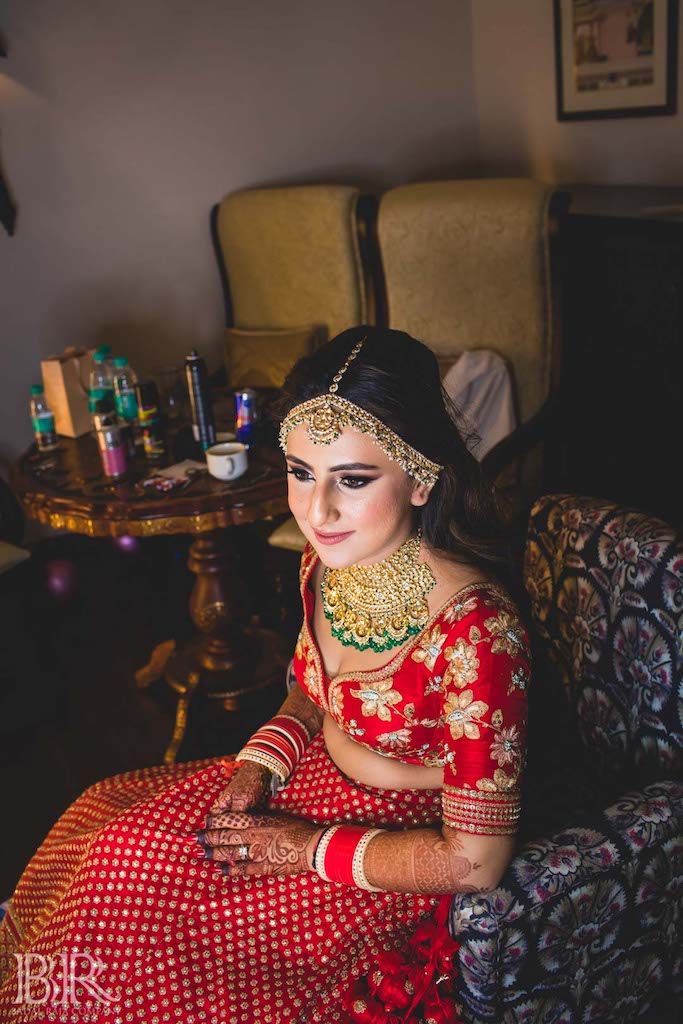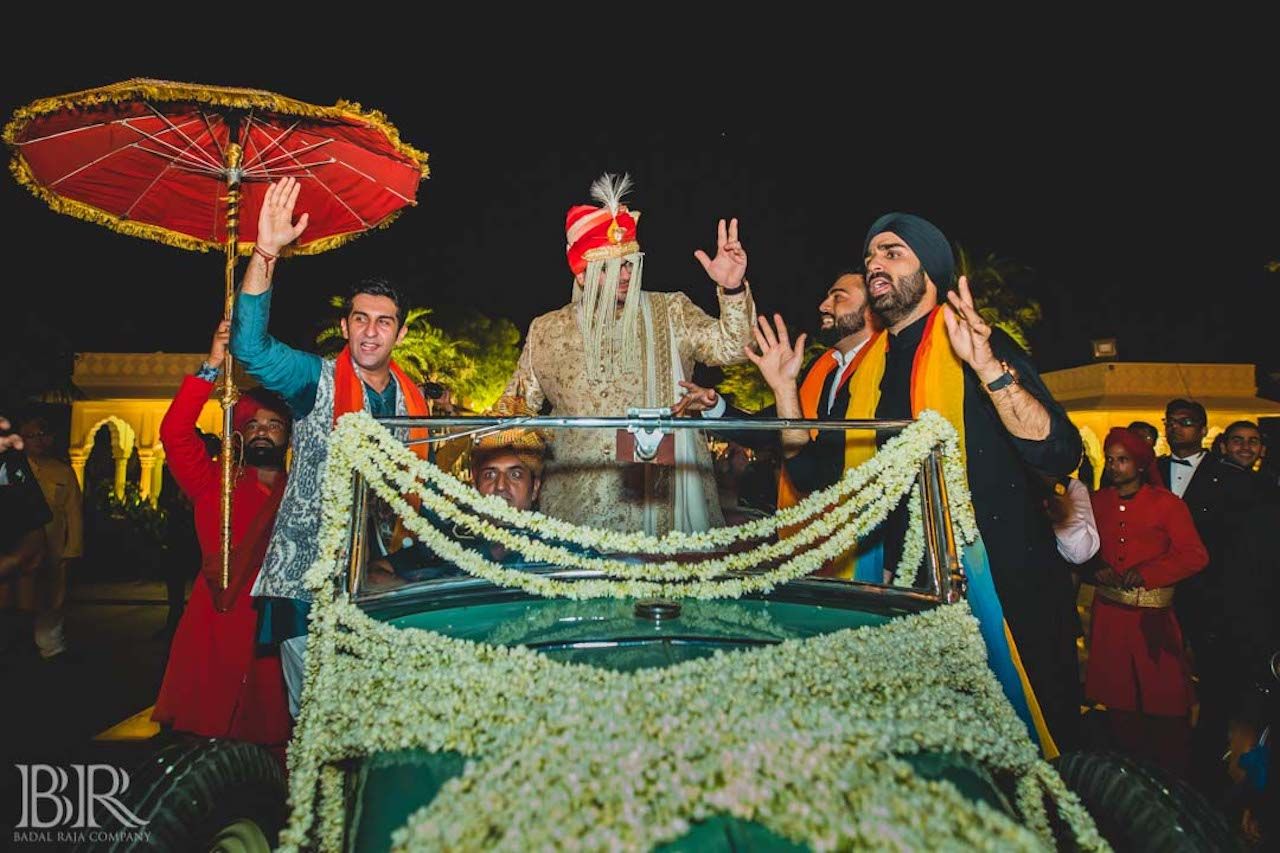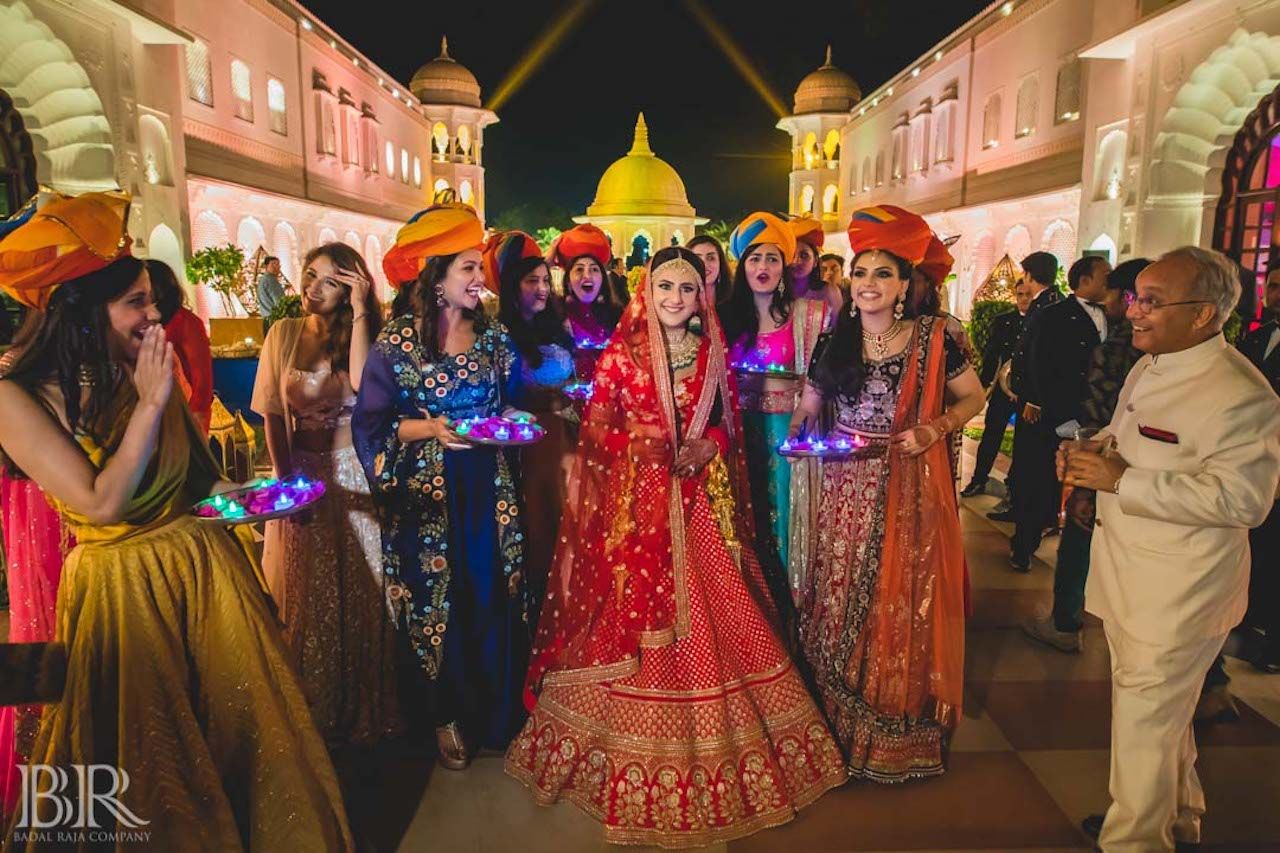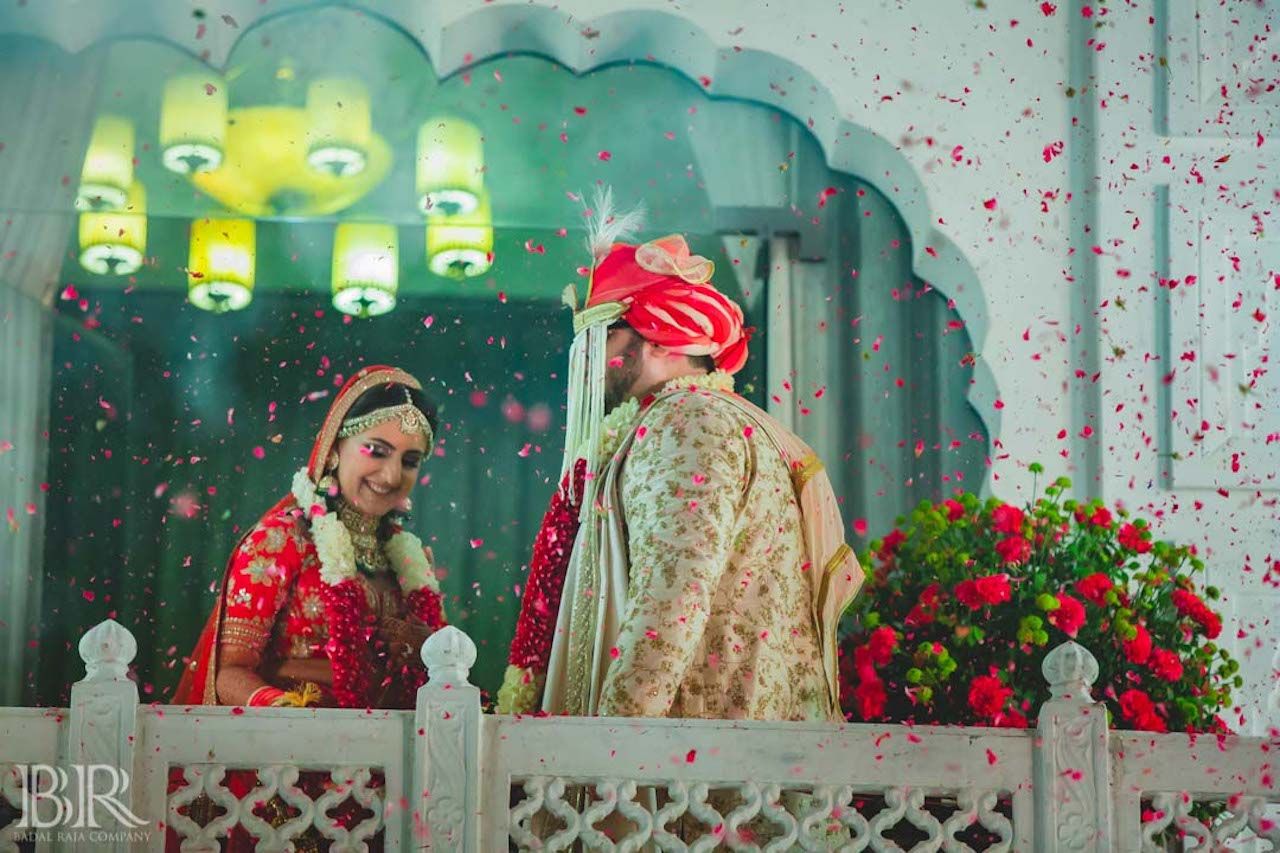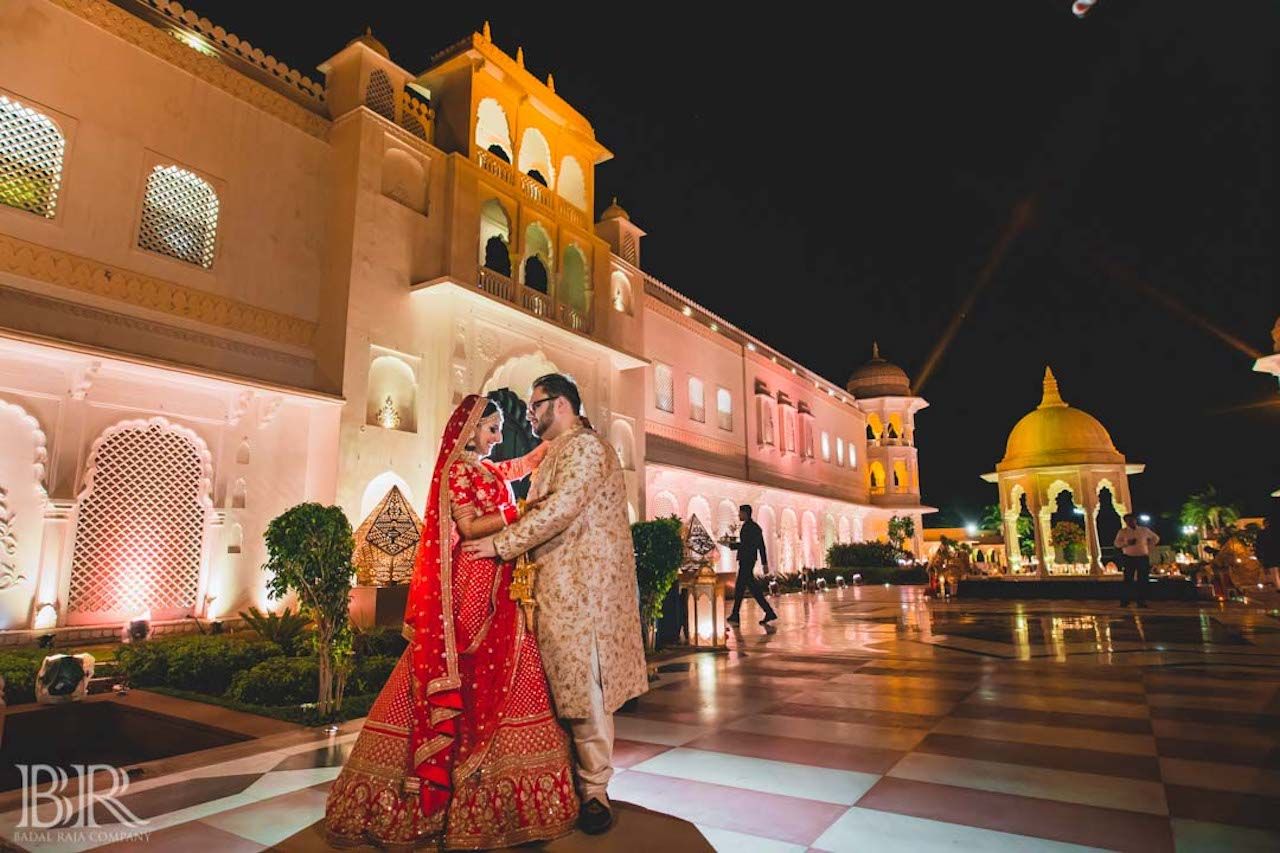 The Pheras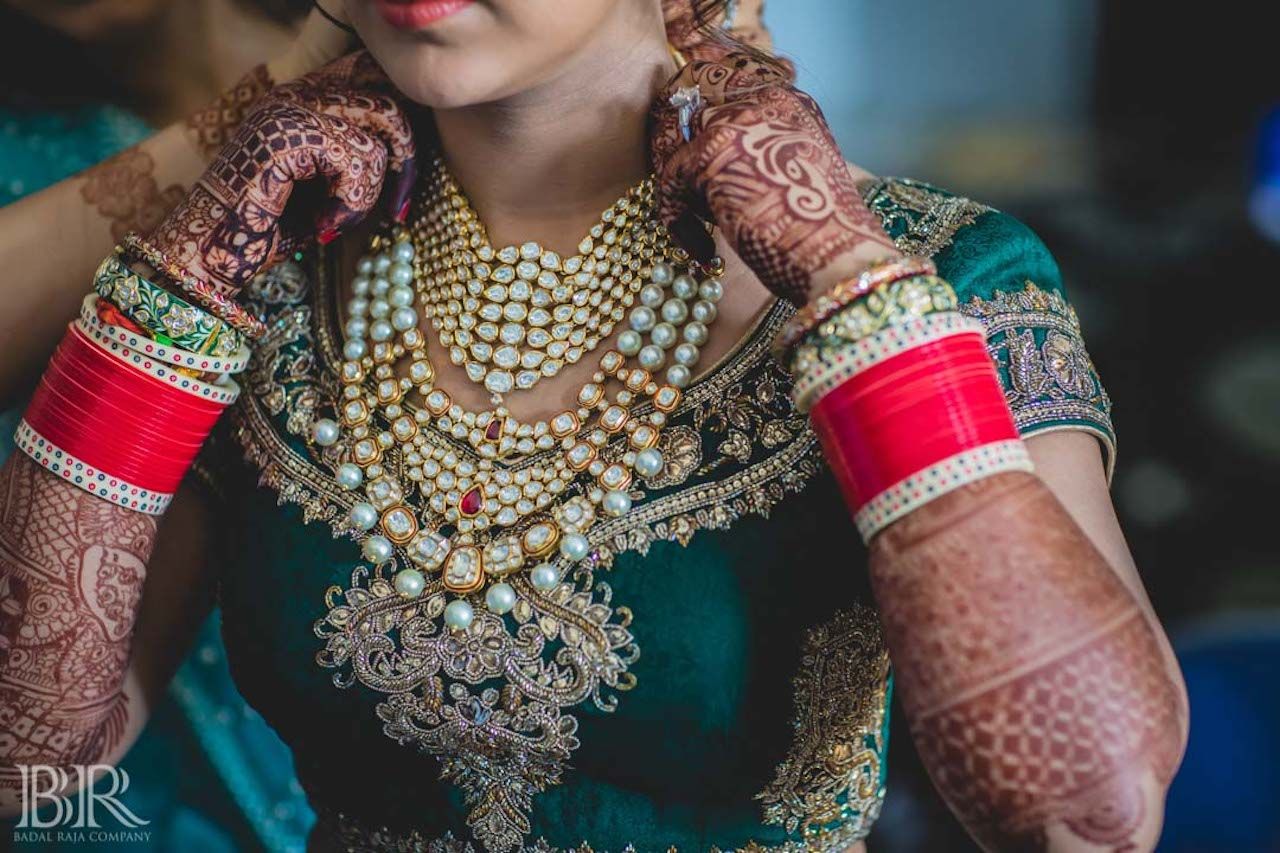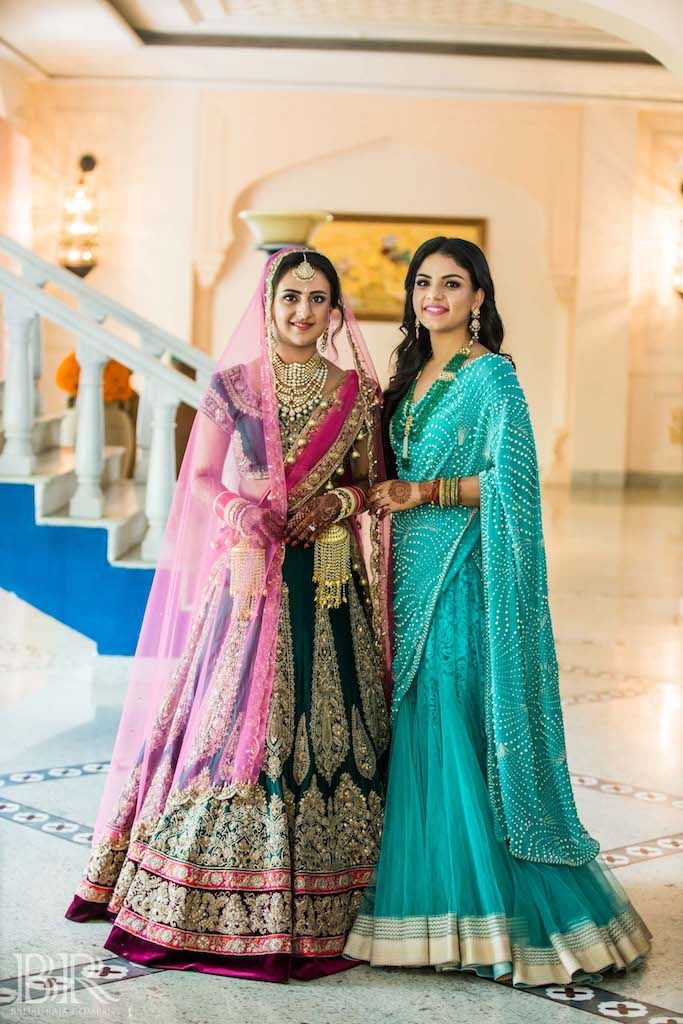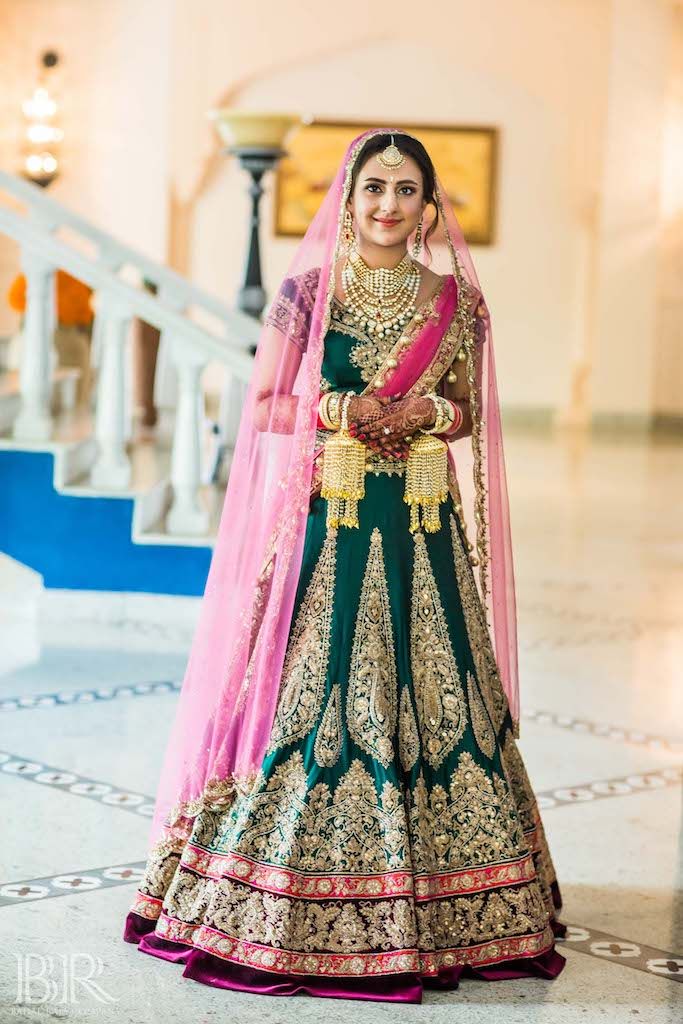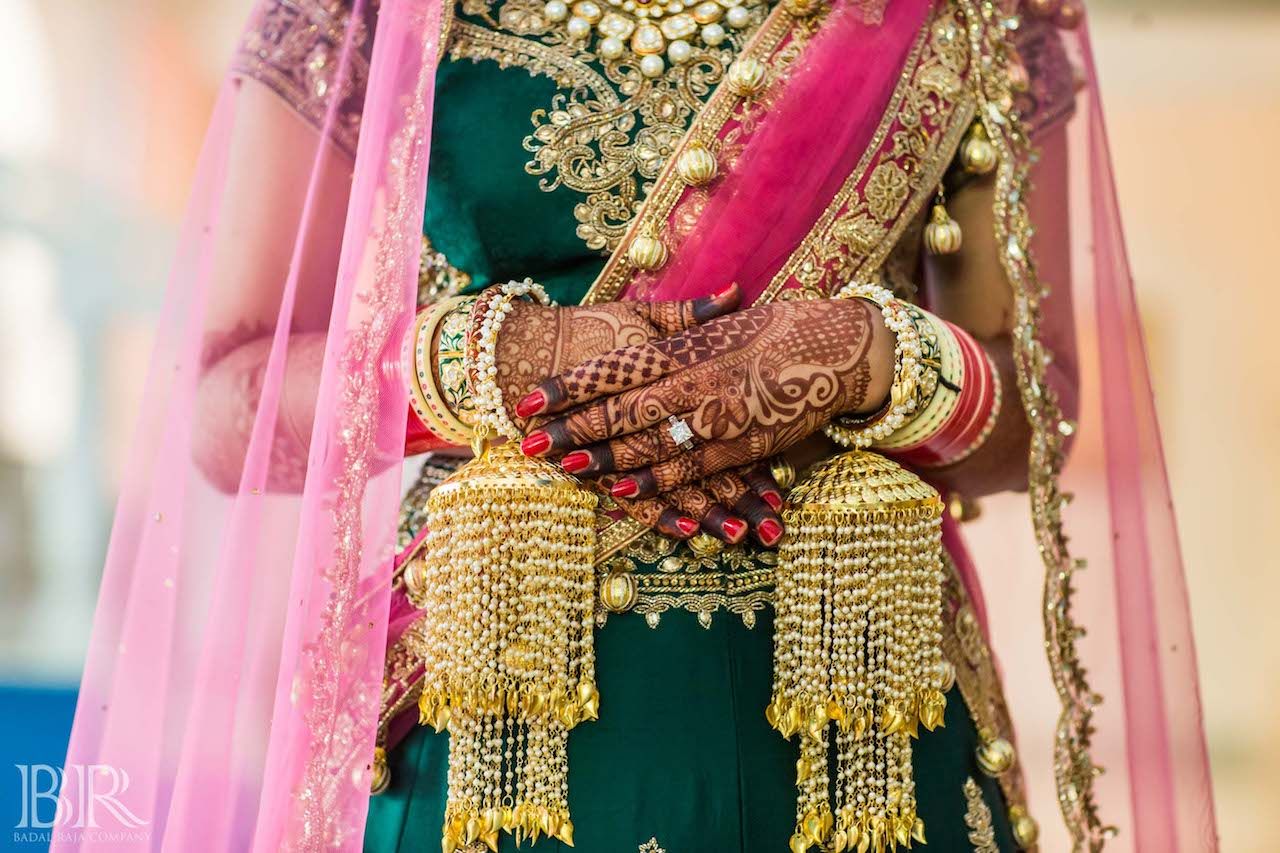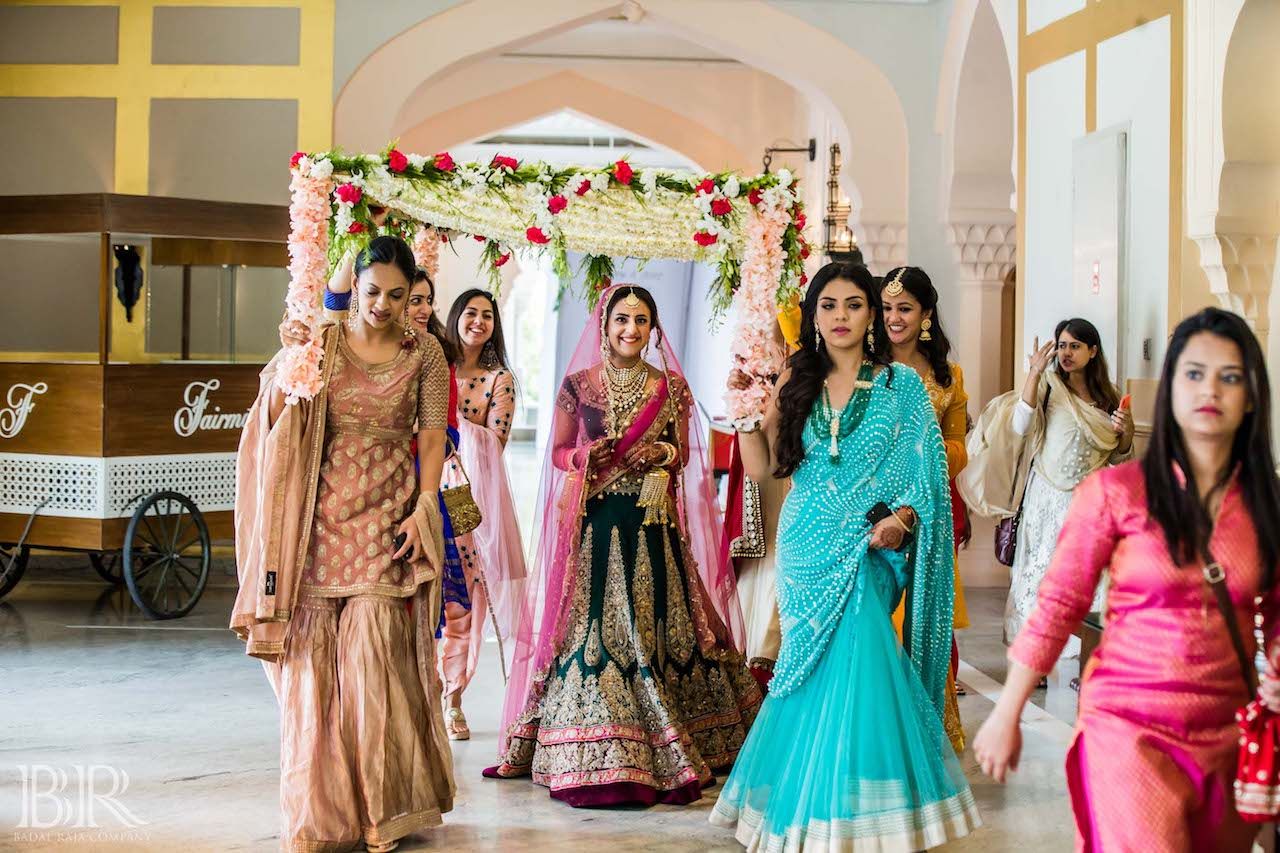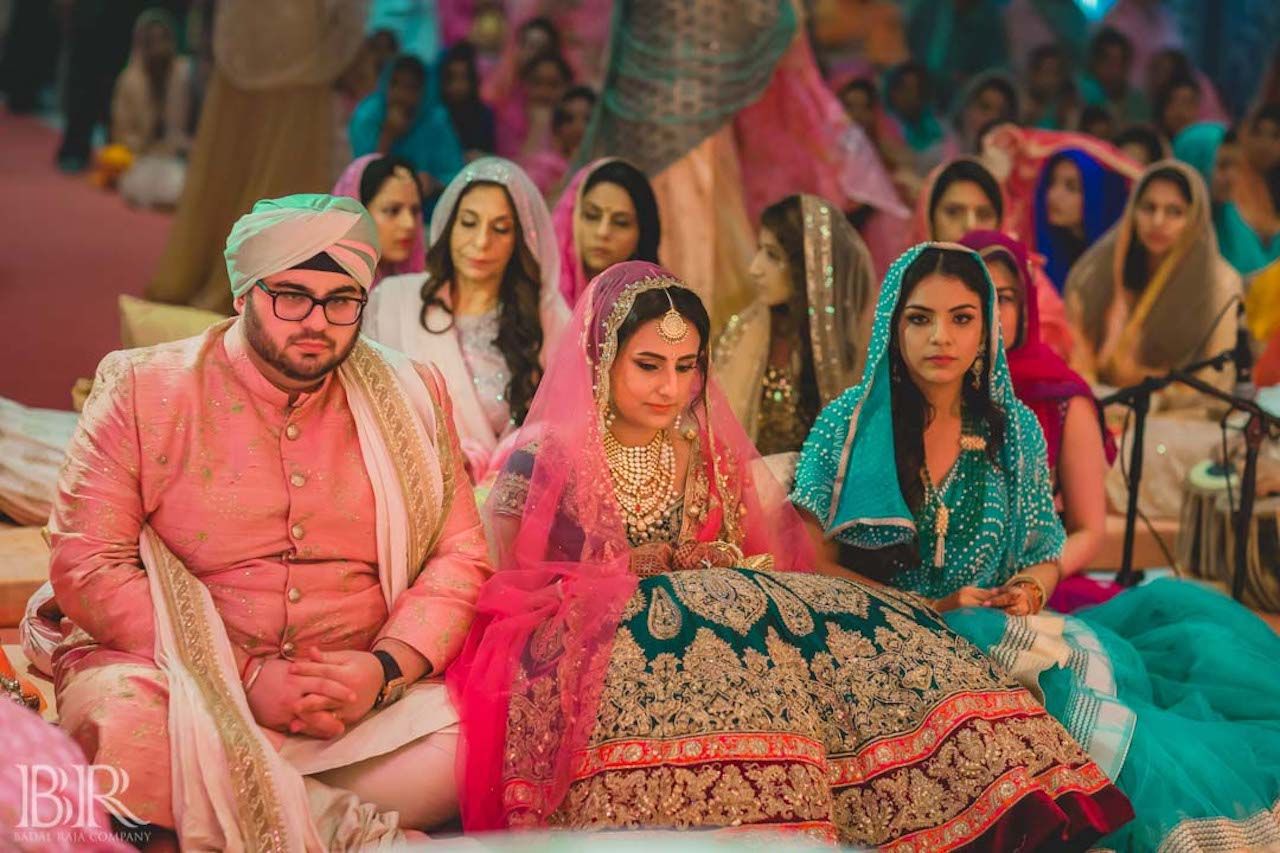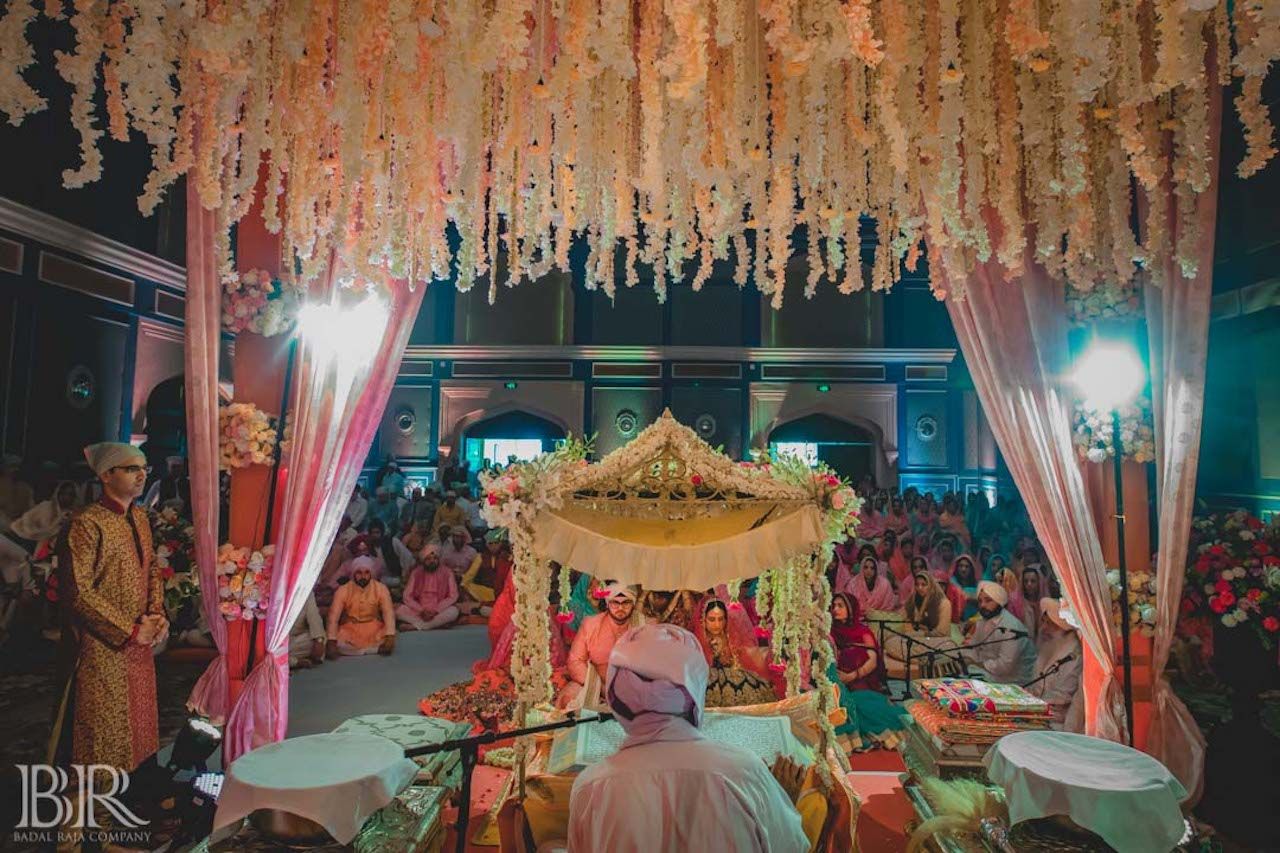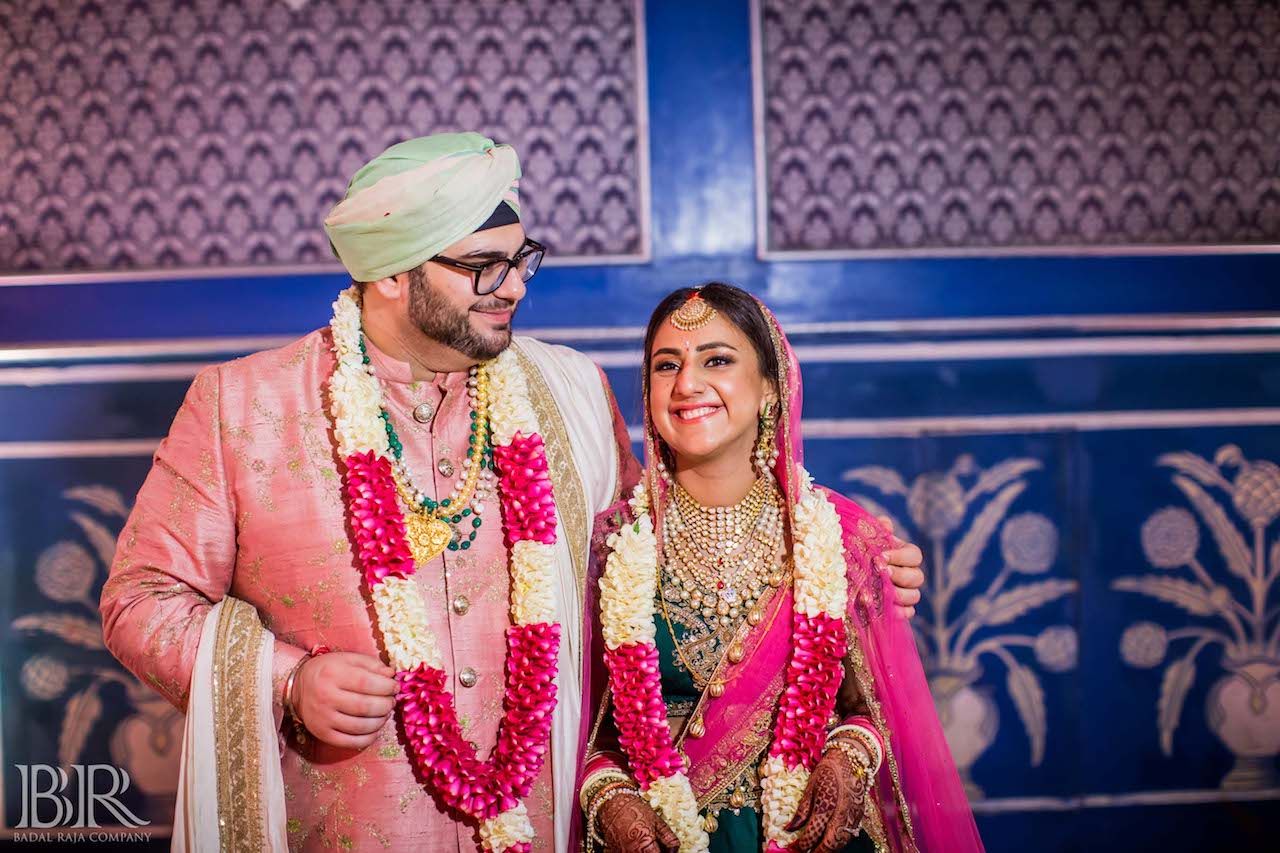 The Reception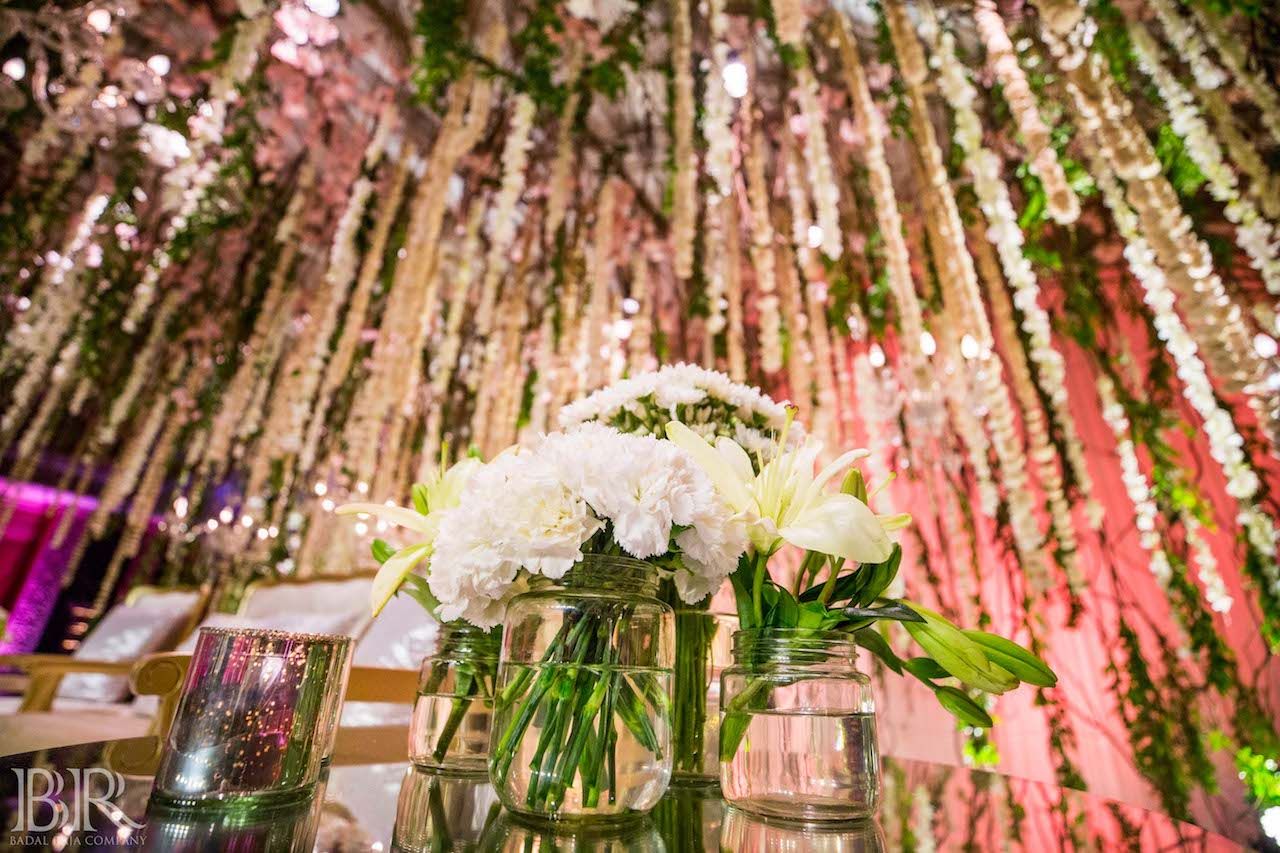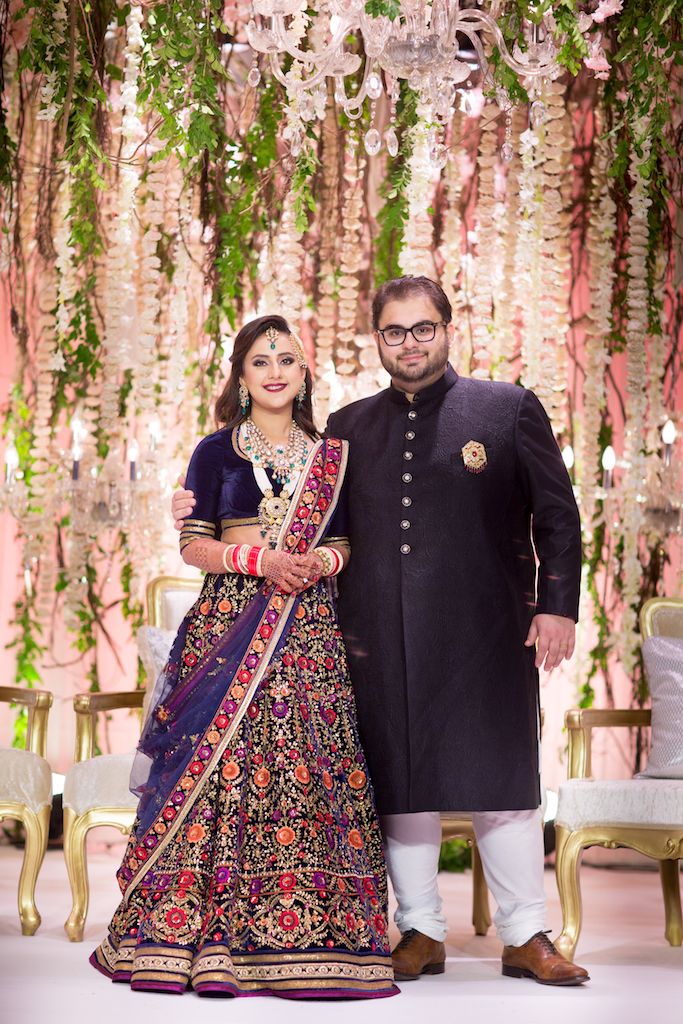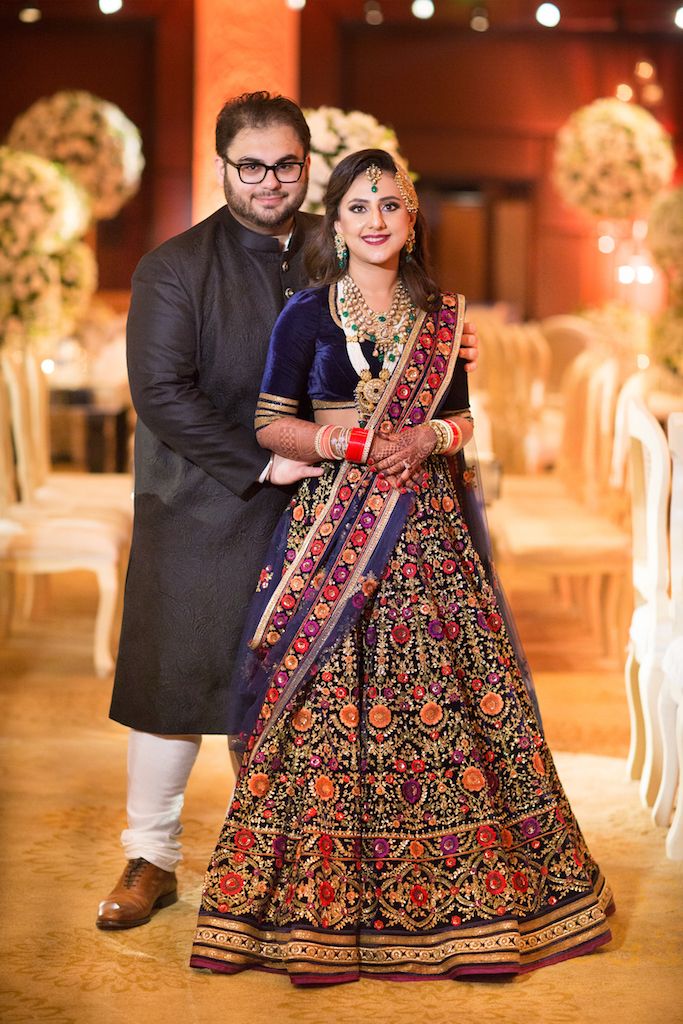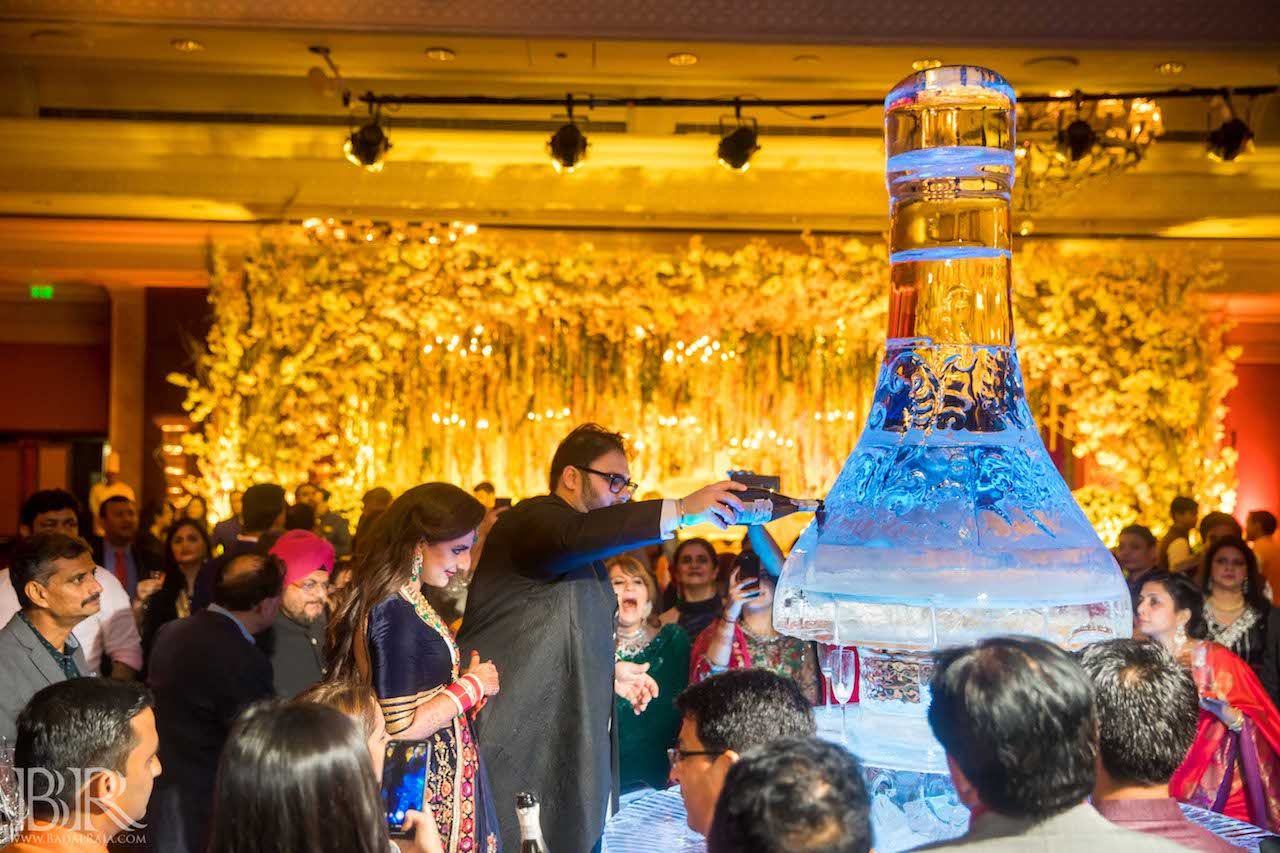 From The Bride:
"One thing we knew for sure that we wanted our wedding to be a fun affair for everyone involved, we wanted it to be four days of just fun and a big party!
we honestly got very lucky that all our vendors were amazing and if we had to redo we wouldn't change any! Shaadi in Vogue, our wedding planners (Vandana and Jai) were literally the backbone to the whole wedding, they truly made it the wedding we had envisioned and we cannot even think of going with anyone but them for future family weddings! The Wedding Design Company, after many meetings and brain storming sessions, lots of planning and management, worked on all our ideas and gave us the wedding decor we wanted!

As for the food, The Kitchen Art Company by Puneet Sickand was great and he was a thorough gentleman and a professional who later on became a friend to the family!

Hospitality  by Hemh Kashyop, we have no words. Hemh was our wonder woman, she and her entire team worked endlessly on all the Jaipur hospitality and managed our logistics and looked over our transport team and basically made sure the guests and family had no stress during the wedding!

Artist management by Katalyst (For Sukhbir and Salim Sulaiman) kept going back and forth on our artists till the last minute as we knew how important the entertainment factor was. Chandan from Katalyst was super patient, helped us get the artists we wanted with ease. Bartender Binny Dhadwal (Drinq) and his team were outstanding to say the least, they really got the party started, his level of mixology and creativity with drinks is unmatched!

DJ and Sound, Gaurav Malwai went out of his way, worked very closely with Eshaan to set up the sound as we had wanted.
Imagine Ice by Priyanka Katyal was to die for. Priyanka was one vendor who we met twice and in those two meetings she had designed a special ice sculpture, one in the form of a ice sheesha lounge and once a champagne tower from which we had champagne coming out. She was super creative and delivered exactly in record time (we literally met her 2 weeks prior to the wedding)

Mykos Sheesha were innovative and creative and the team's service was par excellence as they had people literally following the crowds with sheeshas made from fruits, to exotic flowers to portable sheesha tubes for the dance floors!


Vendors: Venue: The Tree House Resort Jaipur; The Fairmont Jaipur and The Gulmohar Palace Jaipur, Taj Palace (New Delhi) Makeup: Youngsters by Pakhi Pahuja★ 4.2 , Mehendi, Sangeet and Raat ki Baraat cocktail by ANK by Amrit Kaur★ 4.5 , Anand Karaj by Vardan Nayak Makeup Artist★ 5 , Reception (New Delhi) by Namrata Soni ★ 5 Photographer: Badal Raja Decor: Vandana Mohan - The Wedding Design Company★ 5 Bridal Outfits: Youngsters by Jovani (London); Mehendi &Raat ki Baraat cocktail by Sabyasachi Mukherjee★ 4.9 ; Sangeet by Manish Malhotra★ 4.9 ; Anand Karaj by Suneet Verma★ 4.8 ; Reception by Tarun Tahiliani Mehendi Artist: Jaipur based Groom Wear: Youngsters by Amaare Couture; Mehendi, Anand Karaj & Raat ki Baraat cocktail by Sabyasachi Groomwear★ 5 ; Sangeet by raghavendra rathore★ 4.9 ; Reception by raghavendra rathore★ 4.9 Invitations: Saloni Pabuwal (Paperplanes★ 5 ) Wedding Planners: Shaadi in Vogue Catering: The Kitchen Art Company★ 5 Hospitality: Hemh Kashyop DJ and Sound: Gaurav Malwani Artist Management: Katalyst Ice Sculpture: Imagine Ice by Priyanka Katyal Sheesha: Mykos Sheesha