Groom Safa Styles That Are Totally Trending Right Now!
BY Sakshi | 13 Aug, 2019 | 18770 views | 3 min read
If you're a groom (or a bride) who thinks that the safa doesn't really matter in the overall wedding look of the groom, then you couldn't be more mistaken. They can elevate the look of the groom to the next level, and everything about it will matter- the material, the texture, the colour and off course the way it is draped! So here are some amazing groom safa styles we have been loving and highly recommend!
Ombre safas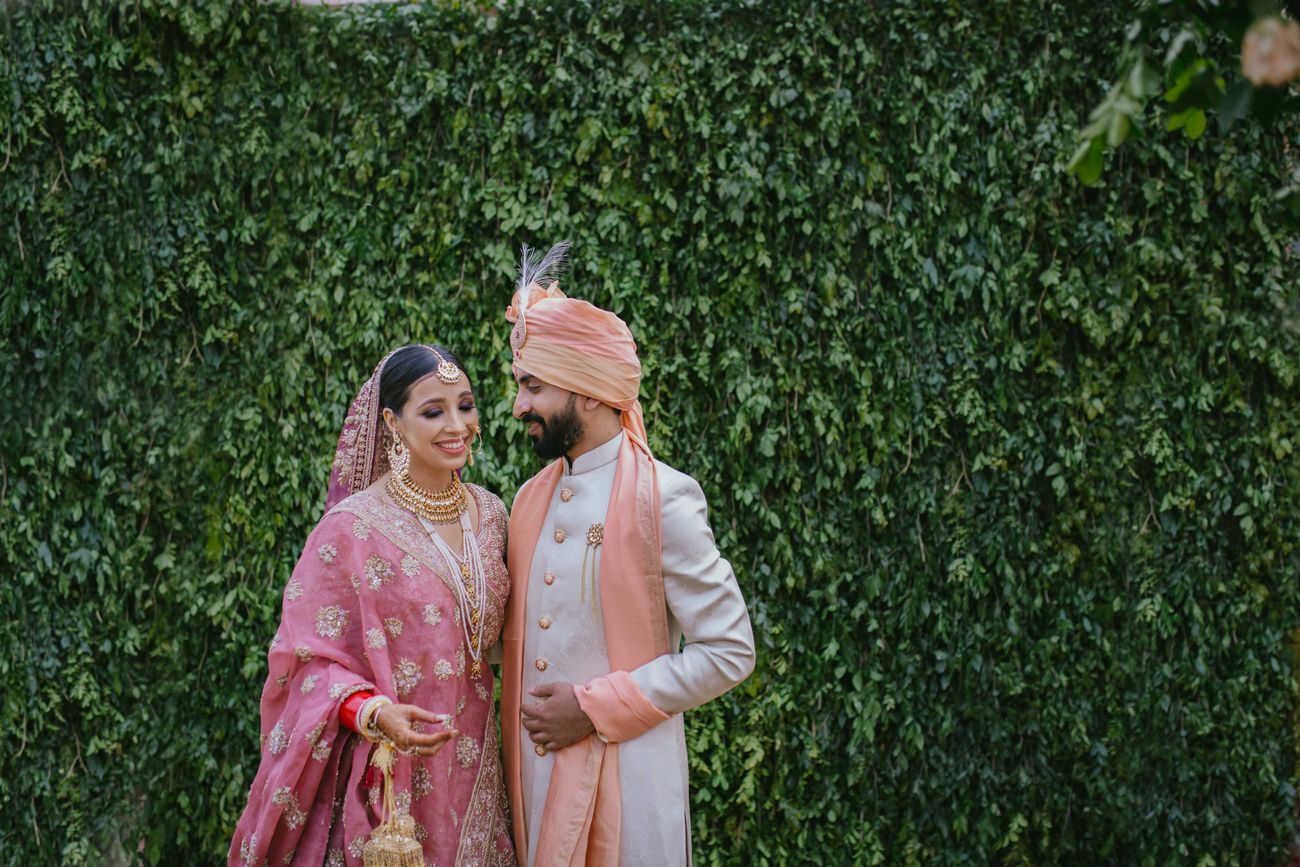 Image via Gopika & Viraj
Ombre safas are super nice to look at too, and brings so much more to the look than you could imagine!
Leheriya safa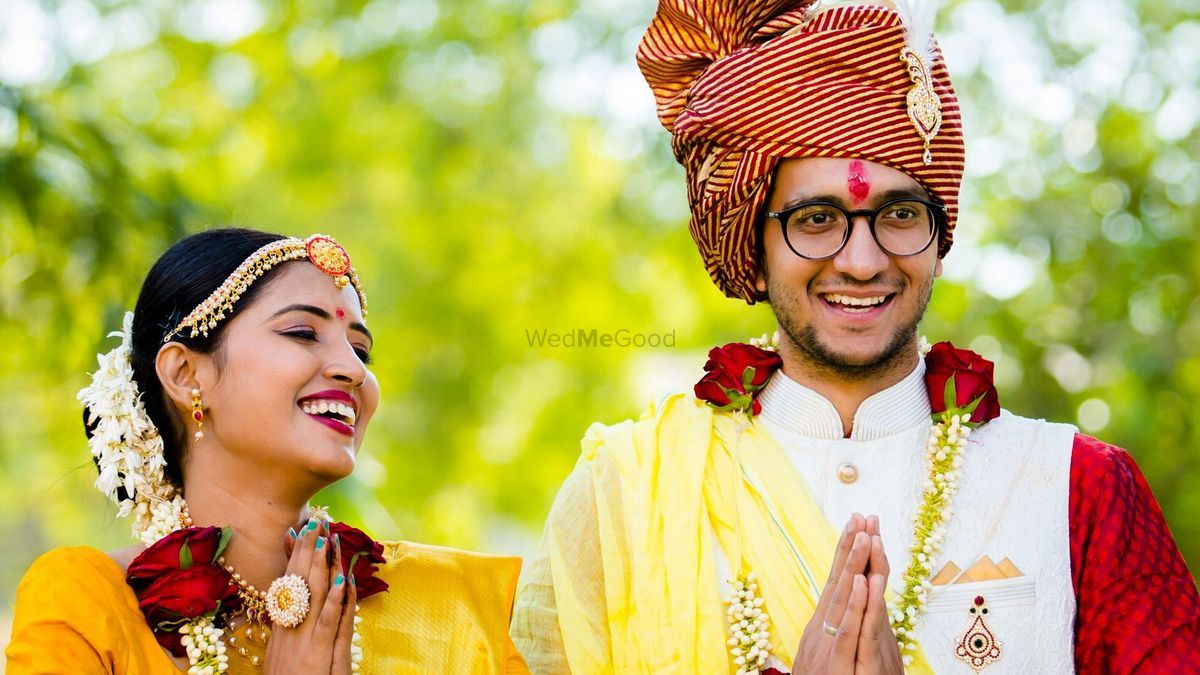 Image via Shikha & Yash
Now that is one unique safa isn't it? We've seen the traditional tie and dye safa, but this one is modern and different!
Premium cotton safas with subtle print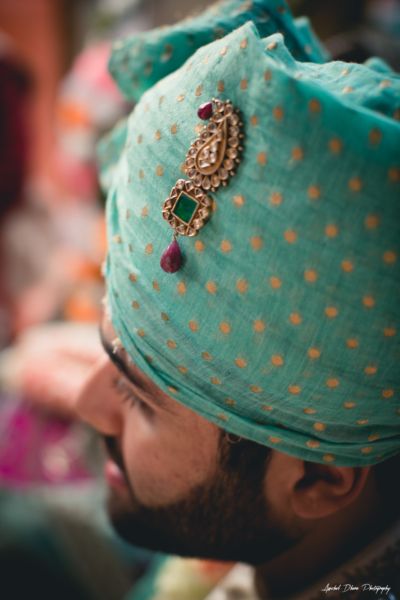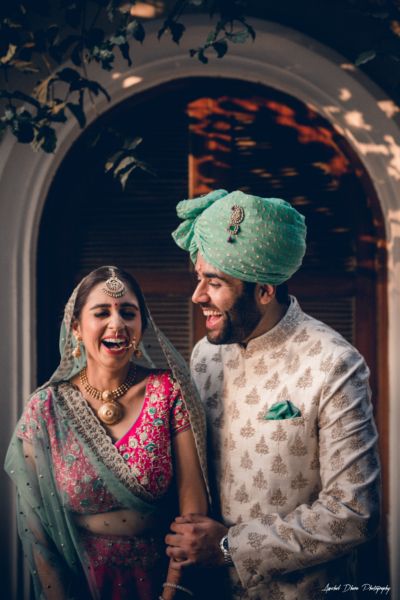 Image via Aanchal Dhara Photography★ 5
Cotton safas sound so good for summer weddings- not only are they comfortable, but with subtle prints like these, they are perfect for grooms who don't want to go OTT. 
Dual-toned safas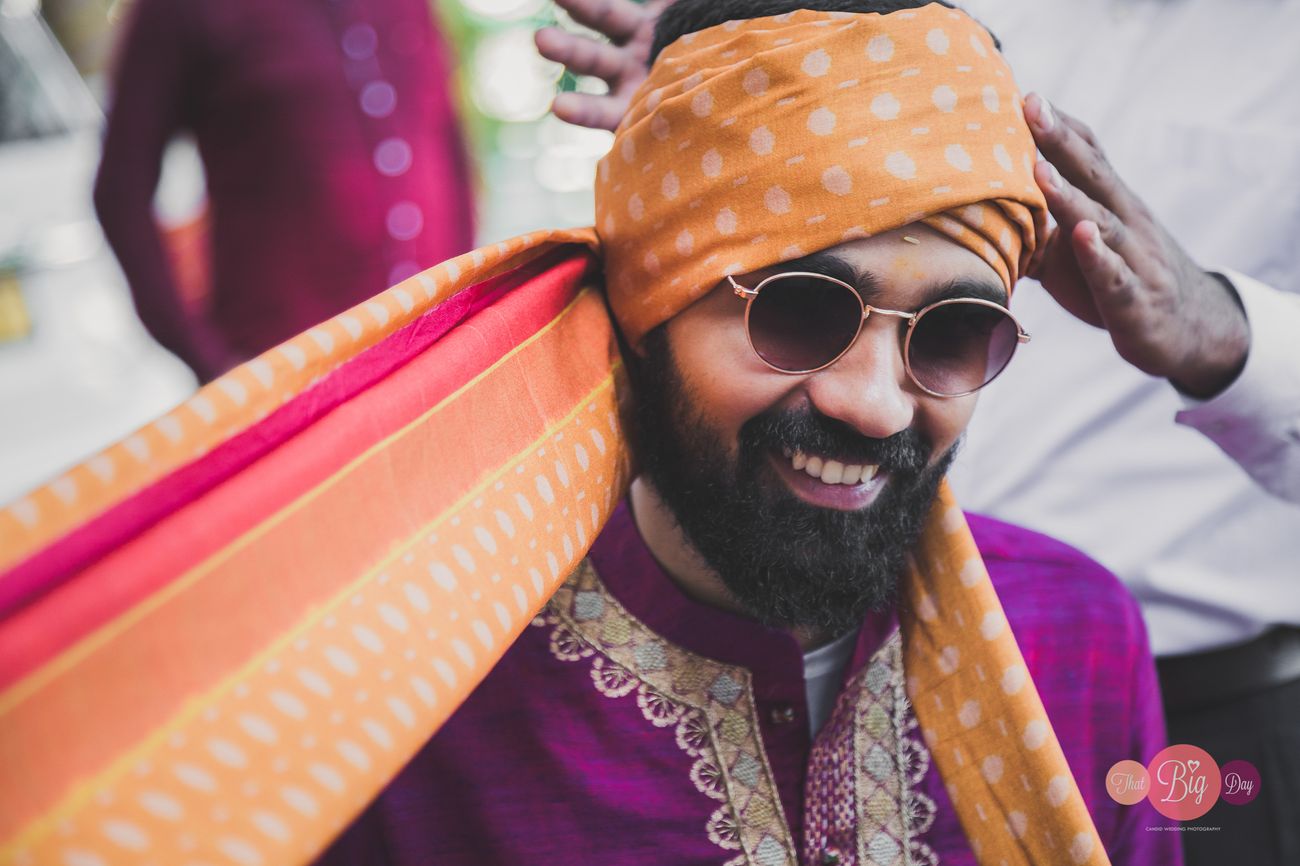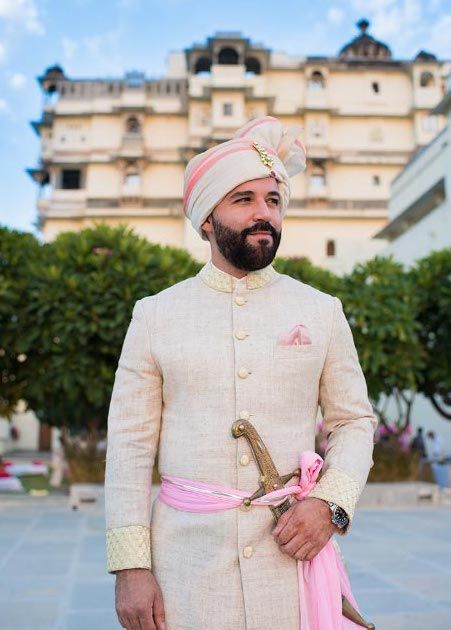 Image via That Big Day★ 4.7
Safas with dual colours, like one light and one dark shade or two complimenting shades also look quite new and unique!
Safas with bold florals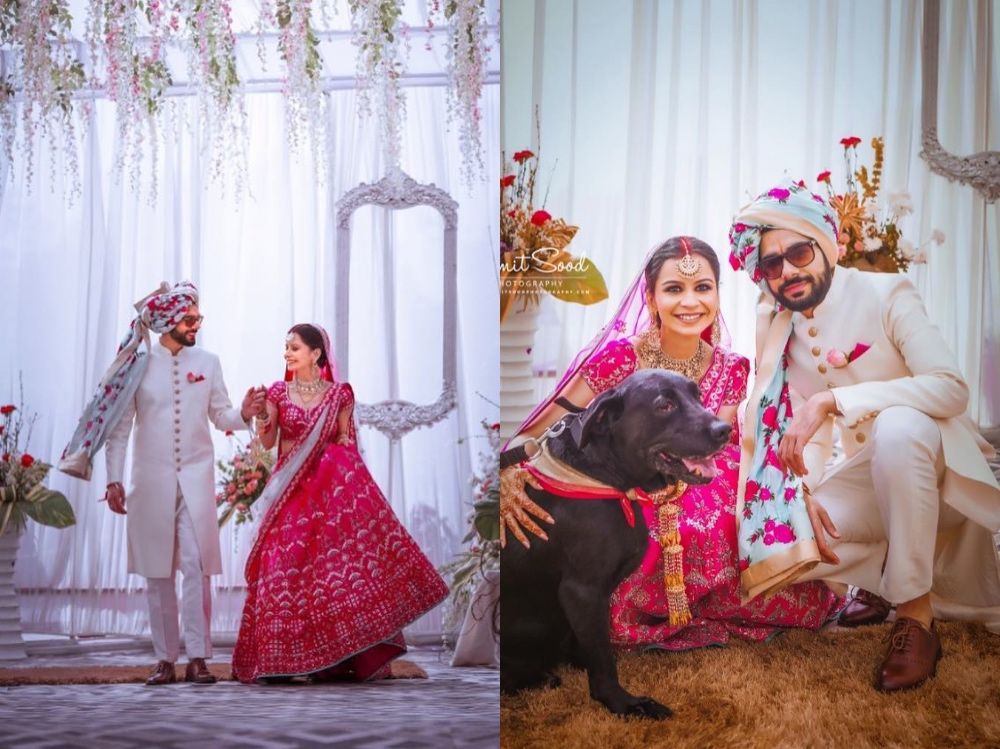 Image via Amit Sood Photography★ 4.5
We've been seeing subtle florals on groom safas for a while now, but bold florals? This is new and looks quite amazing tbh. 
Metallic safa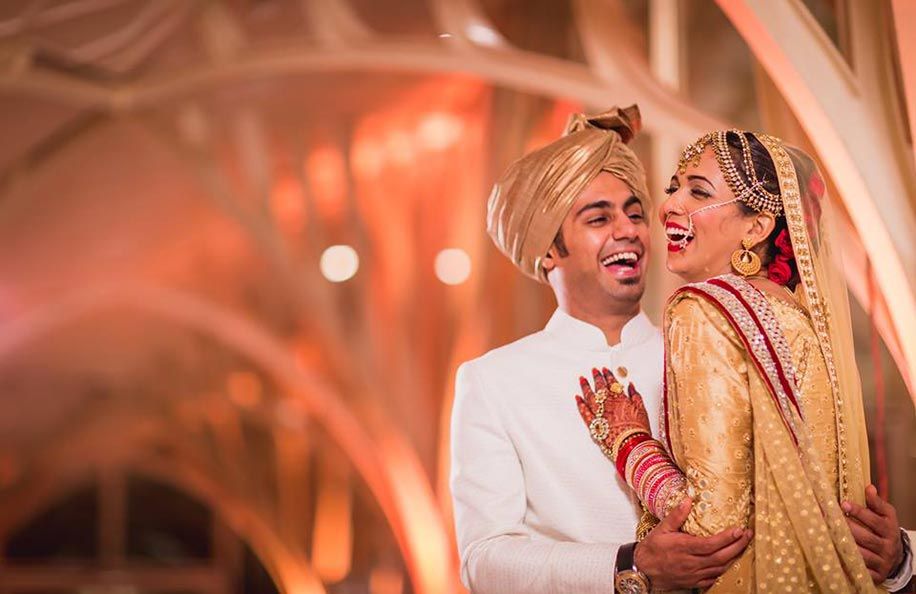 Image via ND Photography★ 4.9
Metallics are in, and for grooms who don't want to go for heavy safas, this is a great alternative!Banarasi safas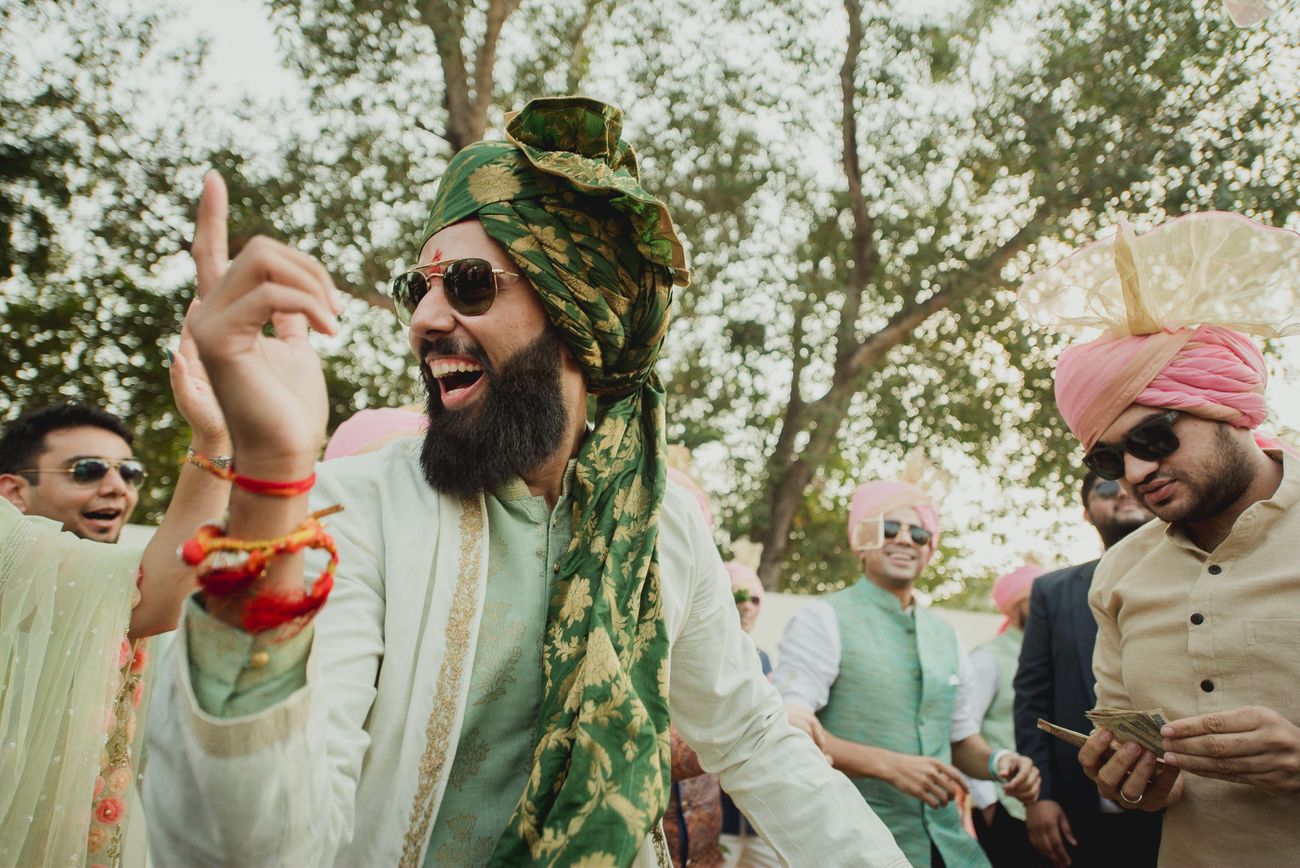 Image via Arita & Aprameya
Spotted this on a recent groom, and we love the idea of a Banarasi safa. Anyway it's the upper half that really shows in your wedding photos- so if you're picking a plain sherwani, this is a good idea to add some glam!
Coordinating the safa with the bride's dupatta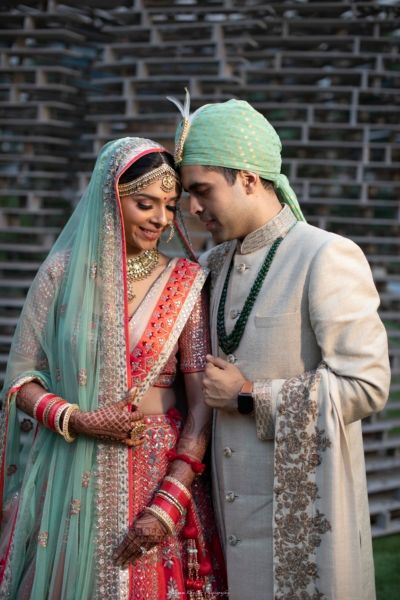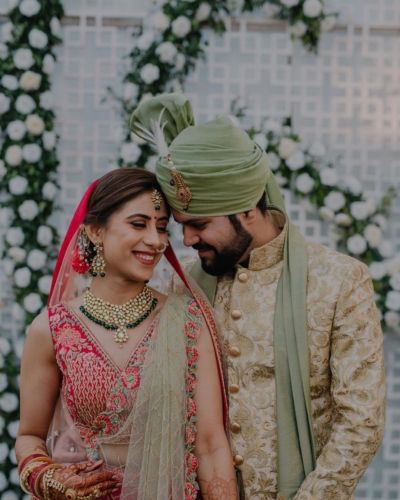 Image via Nikita & Raghav and The Royal Affair★ 5
The grooms matched their safas to the dupatta either on the bride's head or the second one, and it does look pretty cool in couple photos!
A sunny safa to add a pop of colour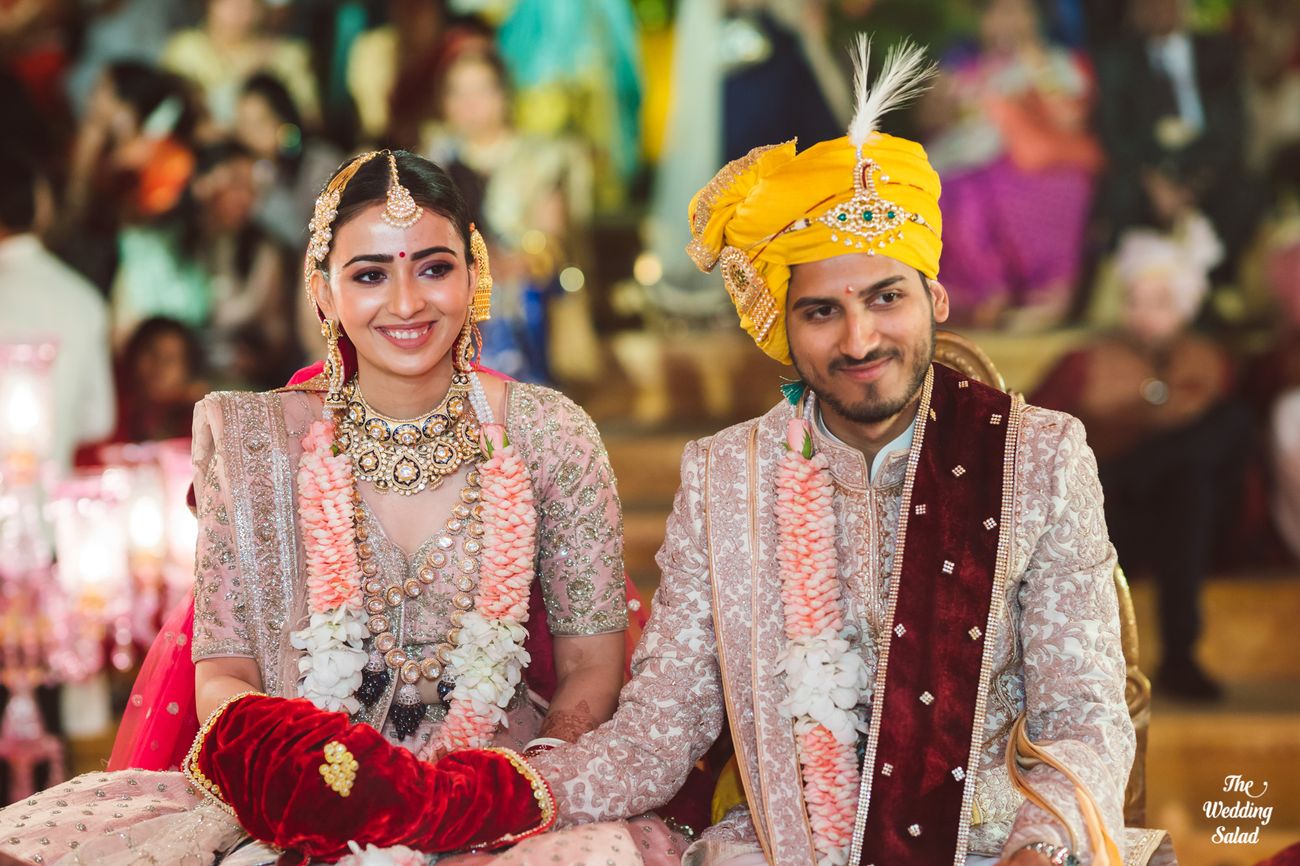 Image via Palak & Pranal
Here as you can see the bride and the groom are wearing pastels, but the bright yellow safa adds a much needed pop of colour to the couple wedding photos!
Same hue as sherwani, but with florals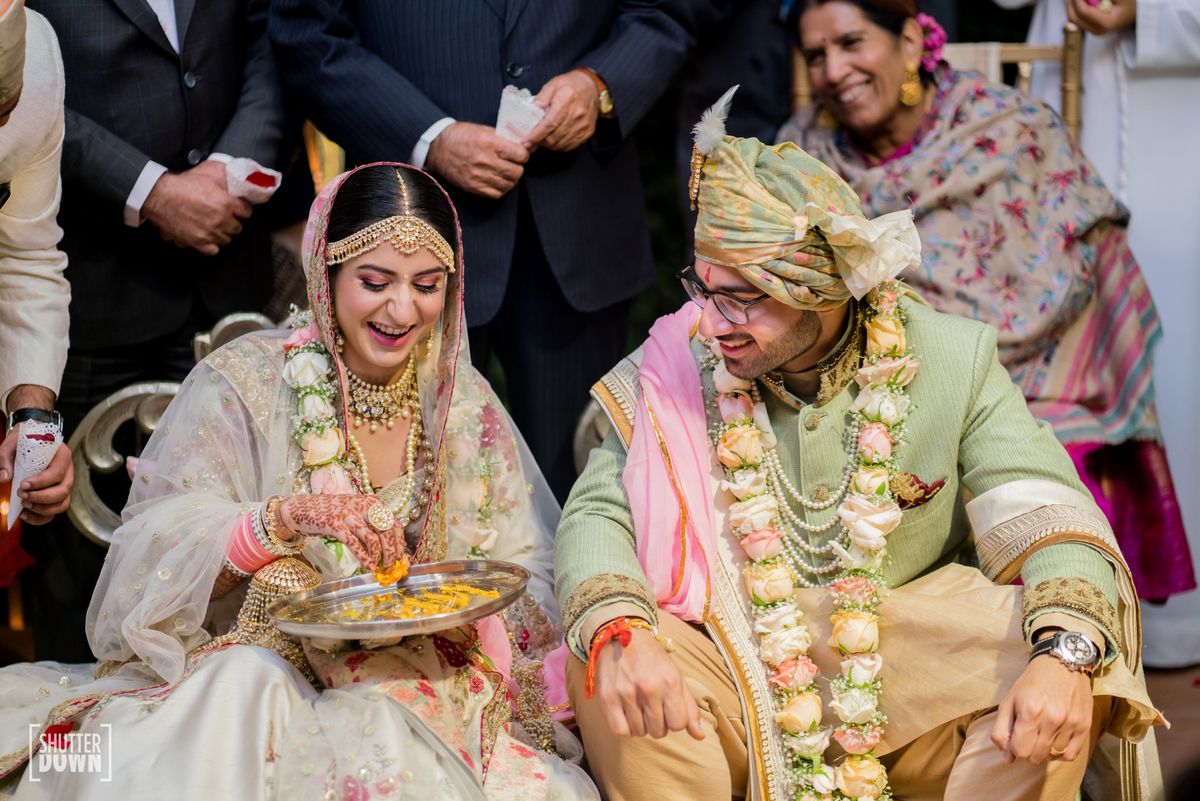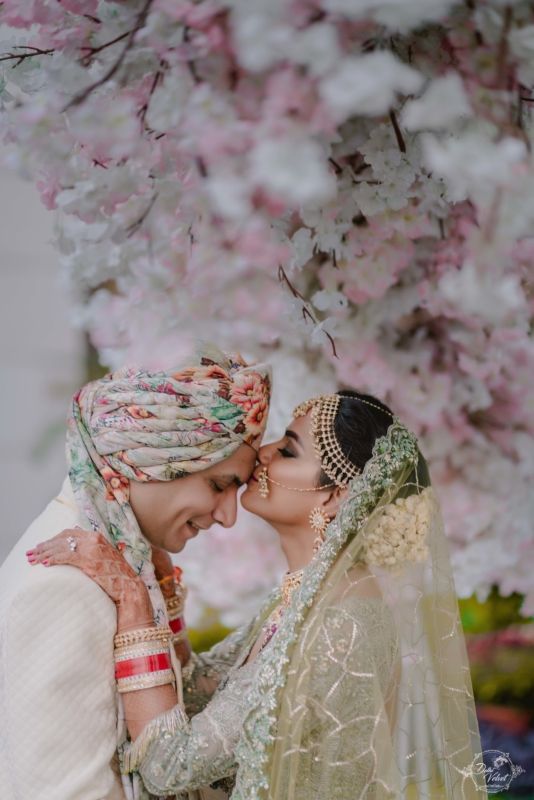 Image via Ritika & Akshay and Priyansha & Paras
This is also a new trend we have been spotting- grooms picking sherwani in offbeat colours like green and grey and then pairing them with the same coloured safas, but with florals to add a fresh look!
Contrasting colours with florals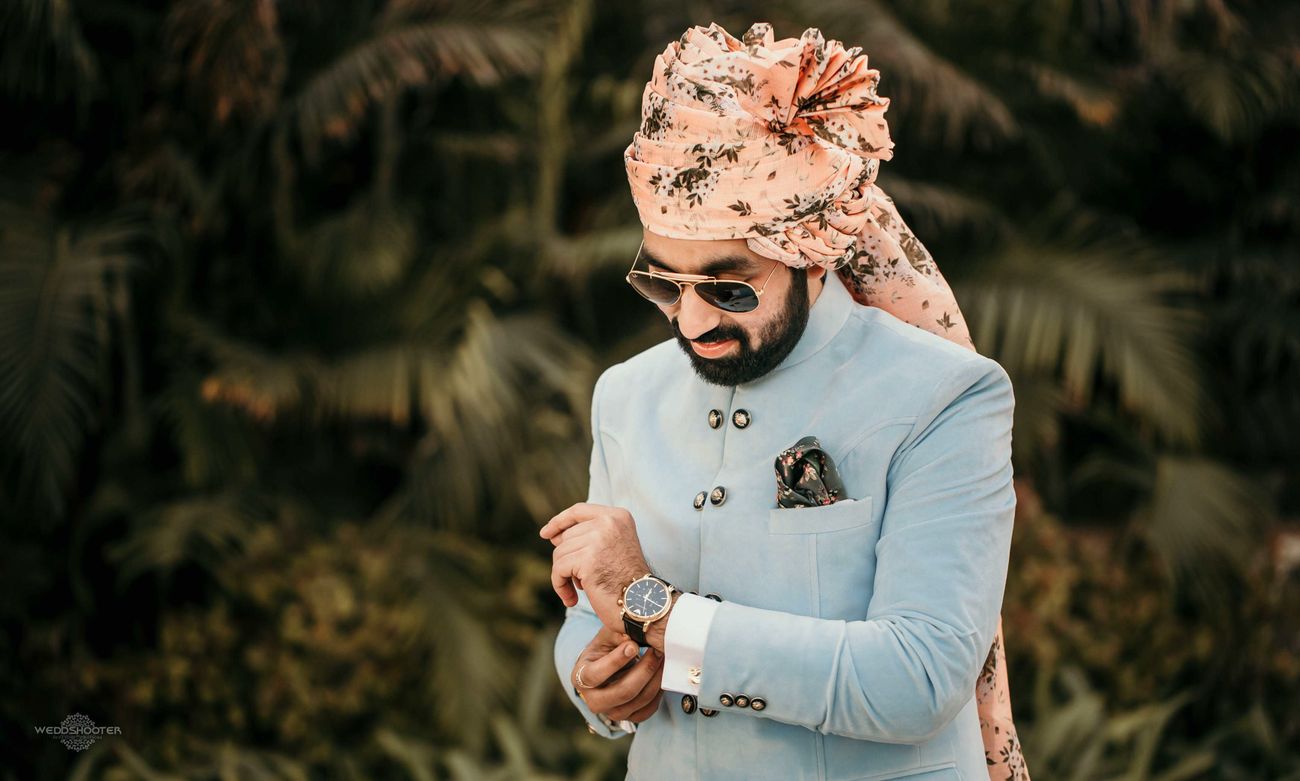 Image via Weddshooter★ 5
This one also looks dapper, doesn't it? Pairing pastels or brights with florals with the sherwani. 
ALSO READ: The Best Materials For Safas!