Heartwarming Wedding With No Kanyaadan & A Female Priestess
BY Smridhi Sablok | 13 Jul, 2022 | 786 views | 4 min read
Our millennial couples are all about embracing traditions and staying connected to their roots. But at the same time, they also know how to stand up for what's right and challenge stereotypes. It is 2022 and many new-age brides believe in having a wedding with rituals that feel right. Rhea is one such bride who opted for a nuptial ceremony with no kanyadaan and a female priestess to officiate her union with the love of her life - Vikram. Thanks to the ninjas of the Designer Events Inc★ 5 team, the wedding of her dreams was translated into reality. 
It was a tastefully done event filled with magical, traditional as well as unconventional moments hosted lavishly amidst the ethereal backdrop of the Hawa Mahal of ITC Rajputana in Jaipur. While the stunning location, some super pretty décor and two people in love made it an affair to remember, the highlight of their celebration was that both the families wanted to forgo the concept of kanyadaan (an age old Indian concept where the father is supposed to give/donate away her daughter to the boy's family) and see this as a marriage of two equals in love.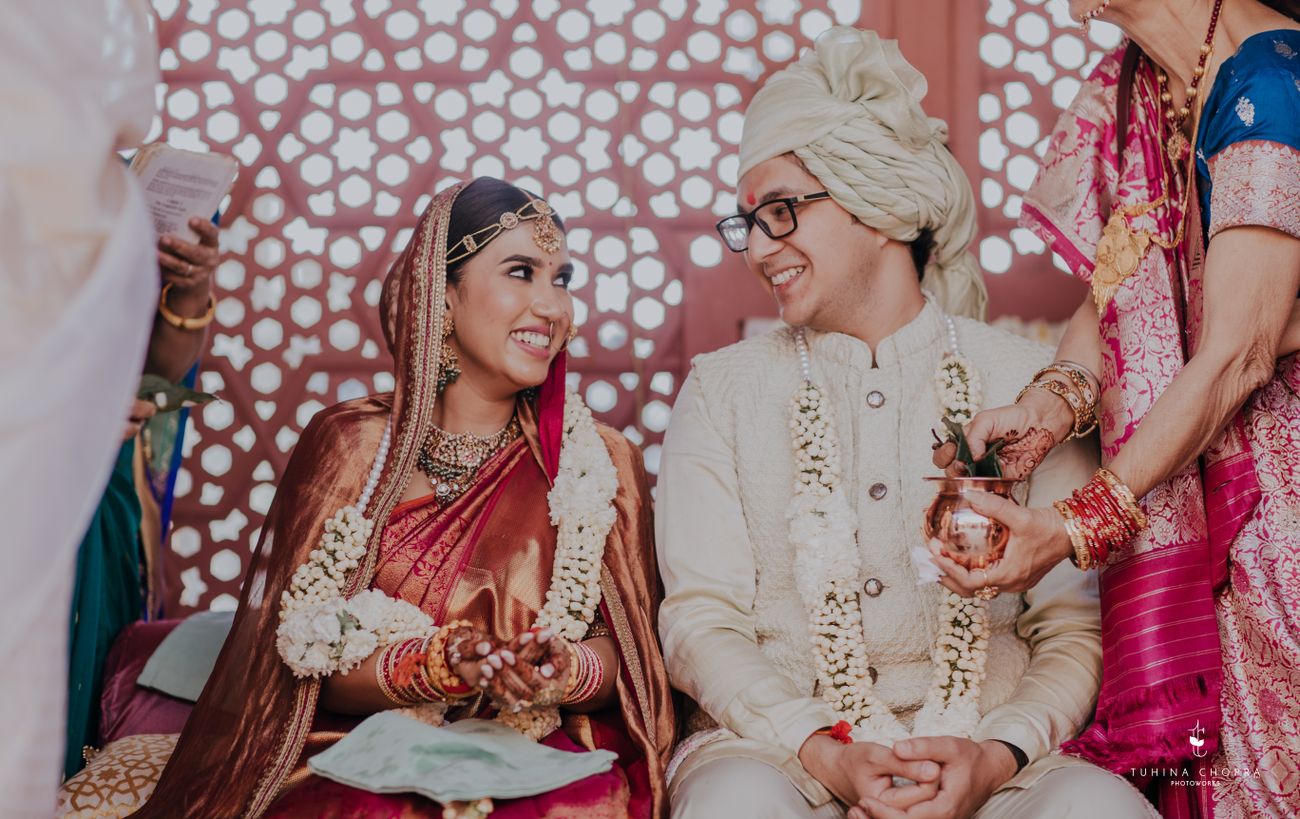 Promoting women in every sphere, there was a woman priest (very rare in India) to officiate the wedding, a concept unknown to most. After a lot of research, Dr. Manisha Shete from Jnana Prabodhini, Pune was chosen only because she believed in the same set of values just like the family did and so did the founding association who promote women in such spheres of life.
She wholeheartedly supported the two families in eliminating the practice of giving away the daughter: kanyadaan, spoke against dowry and also, saw this as the solemnization of two equals wanting to spend their lives together as she wanted the rest of the world to see it. Certain vows which are usually taken by just the brides, were also for the boy to take here. It was truly refreshing to see a female priestess taking the center stage and breaking stereotypical practices to educate everyone on the most necessary essence of any wedding – togetherness and love.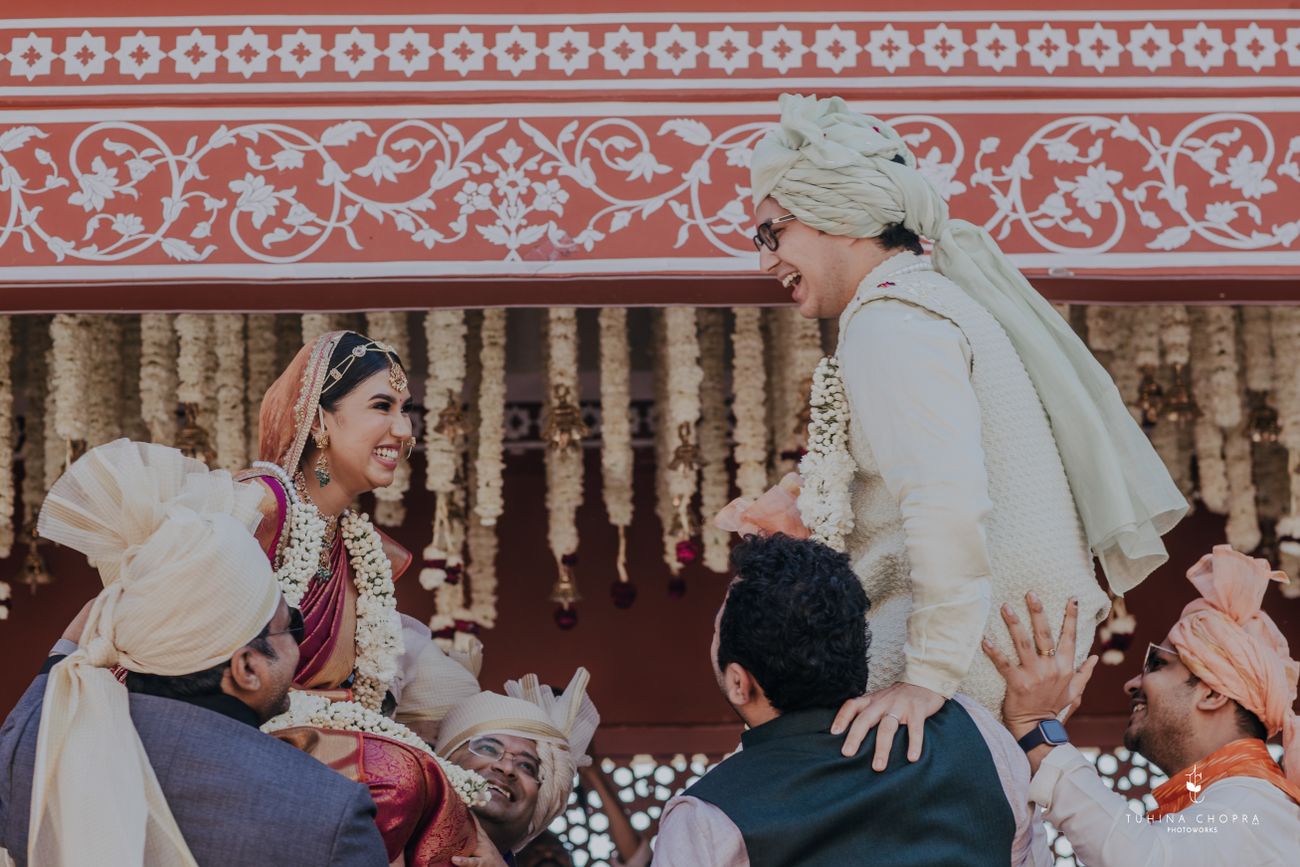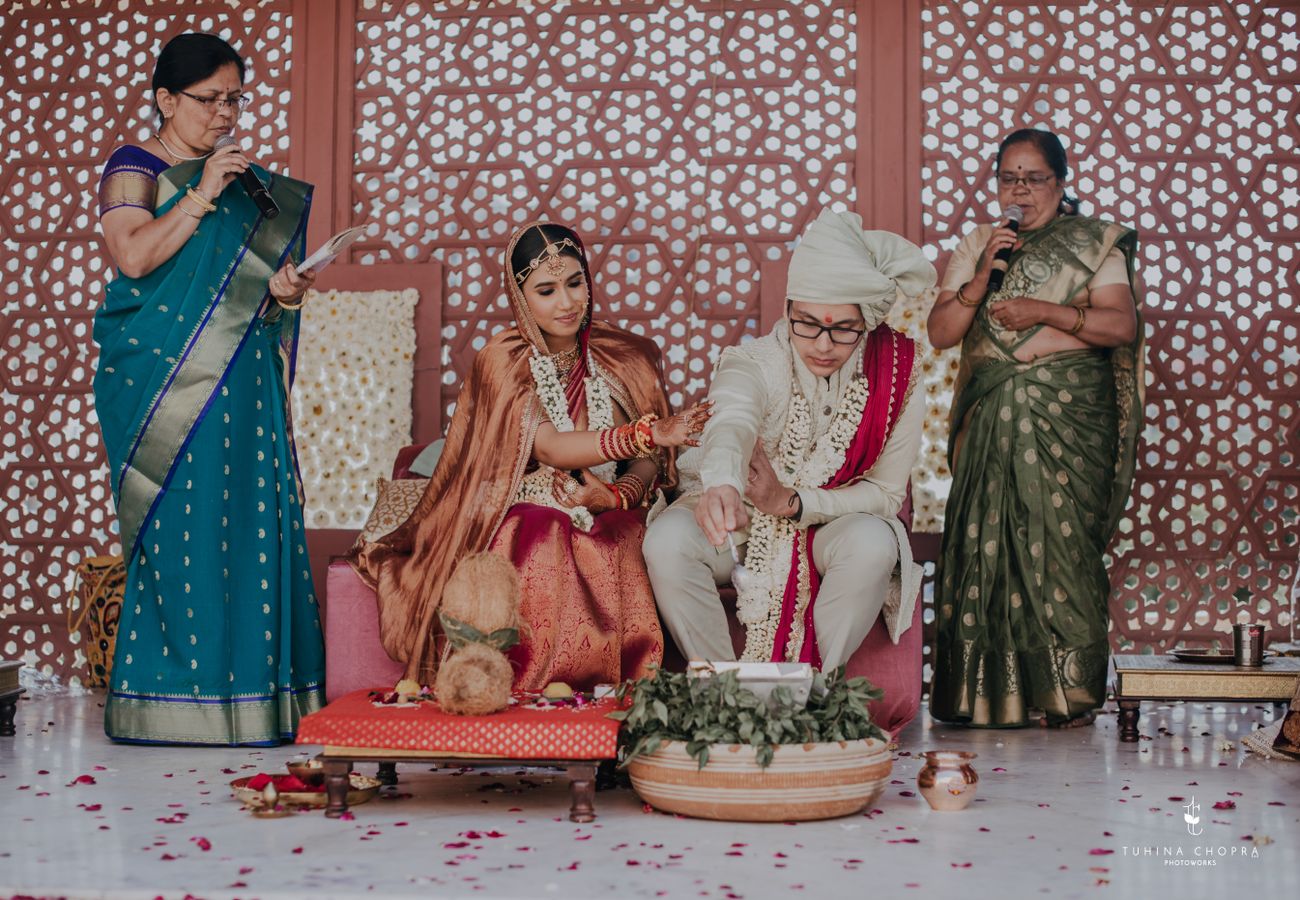 When we reached out to the Designer Events Inc★ 5 team to know more about this wedding, here's what they shared:
"This was our little attempt too to break the stereotypical practices and raise a voice against the visible glass ceiling that exists beyond the norms of every household. During our research, we had found that the reason for this vast disparity of not having this practice followed often were – the unawareness of women having this option and the unwillingness of many families to let their daughters follow this. And lastly, the very nature of the wedding industry of late working hours certainly posed a barrier to this too. So many families were unaware that a rigorous study of the vedas is required to be a qualified priest. We hope this inspires the world around us and makes them realise how we are the ones who can bring a change. Having Dia Mirza make such choices will always be talk of the town, but it is our endeavour to make this a part of our daily conversations and daily choices and bring this change."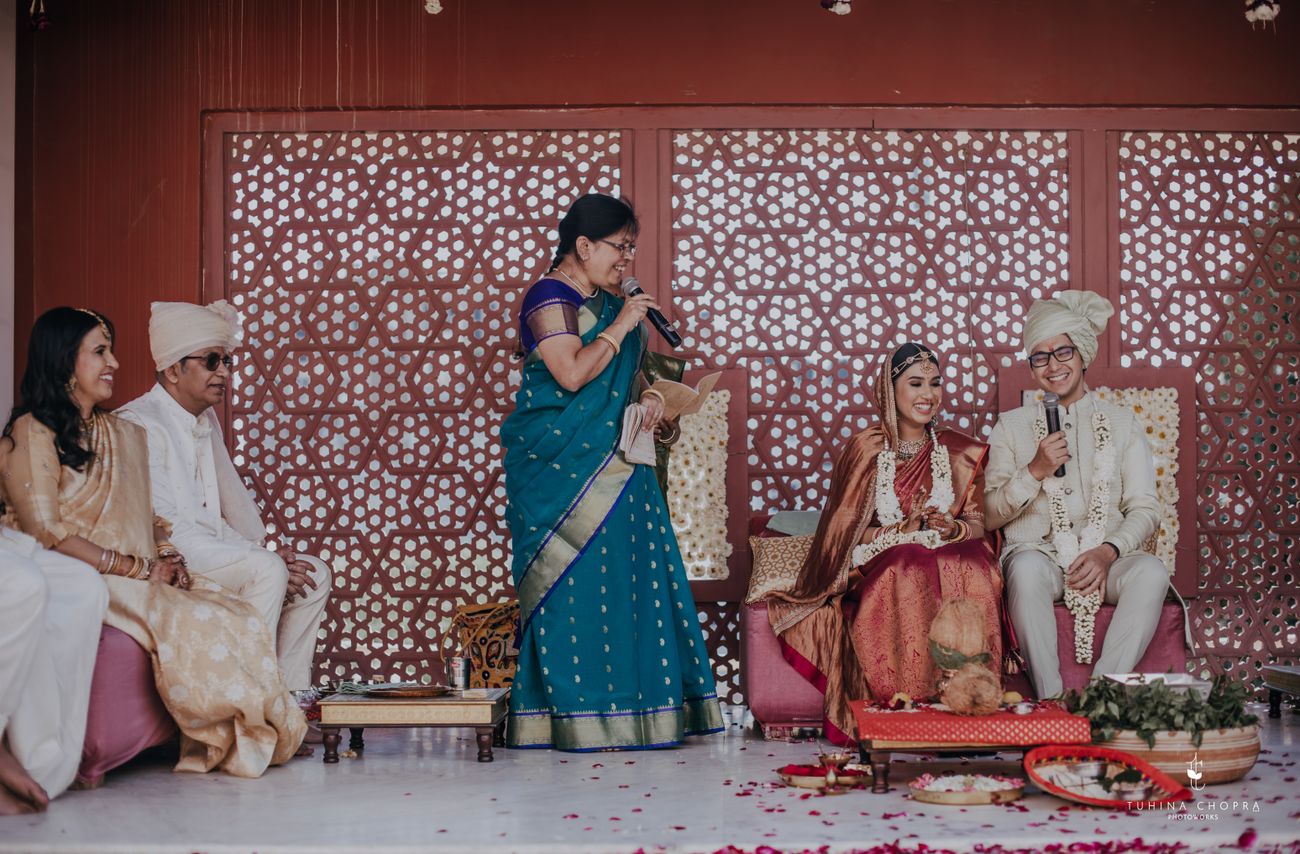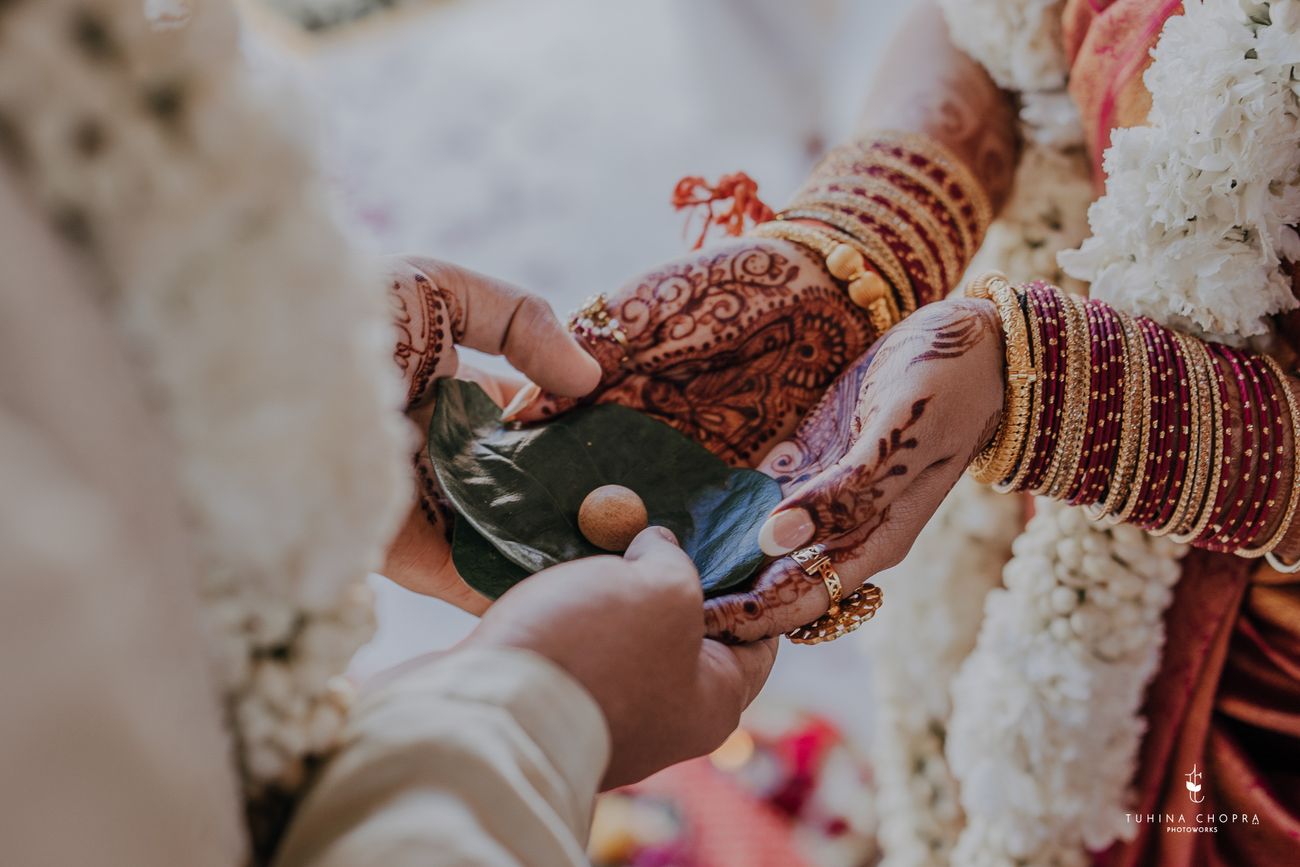 Lastly, the uniquely curated had only four pheras and no vidaai. The duo and their parents sought to plan a wedding that combined traditional elements with modern sensibilities, and they succeeded in winning over many hearts in the process. Kudos to the bride and groom for breaking stereotypes, their families for supporting them and their planners for making it possible! 
ALSO READ: These Real Brides Broke Social Norms On Their Wedding & Made A Statement!