Heavy Skirts & Western Blouses: We Are Loving This New Trend!
BY Sakshi | 27 Jul, 2020 | 13841 views | 1 min read
So it was sometime a couple of years ago that the whole lehenga skirt with a white shirt trend took off- cut to a few years later, we have a whole new trend that is wearing heavy lehenga skirts with western style blouses- basically blouses that could give the most dramatic tops a run for their money, and look better and effortless without a dupatta. There are quite a few brides who are rocking this trend, and here are some blouse styles that we absolutely loved- a far cry from the traditional long skirt and blouse designs that we've always been seeing.
Ruffles for drama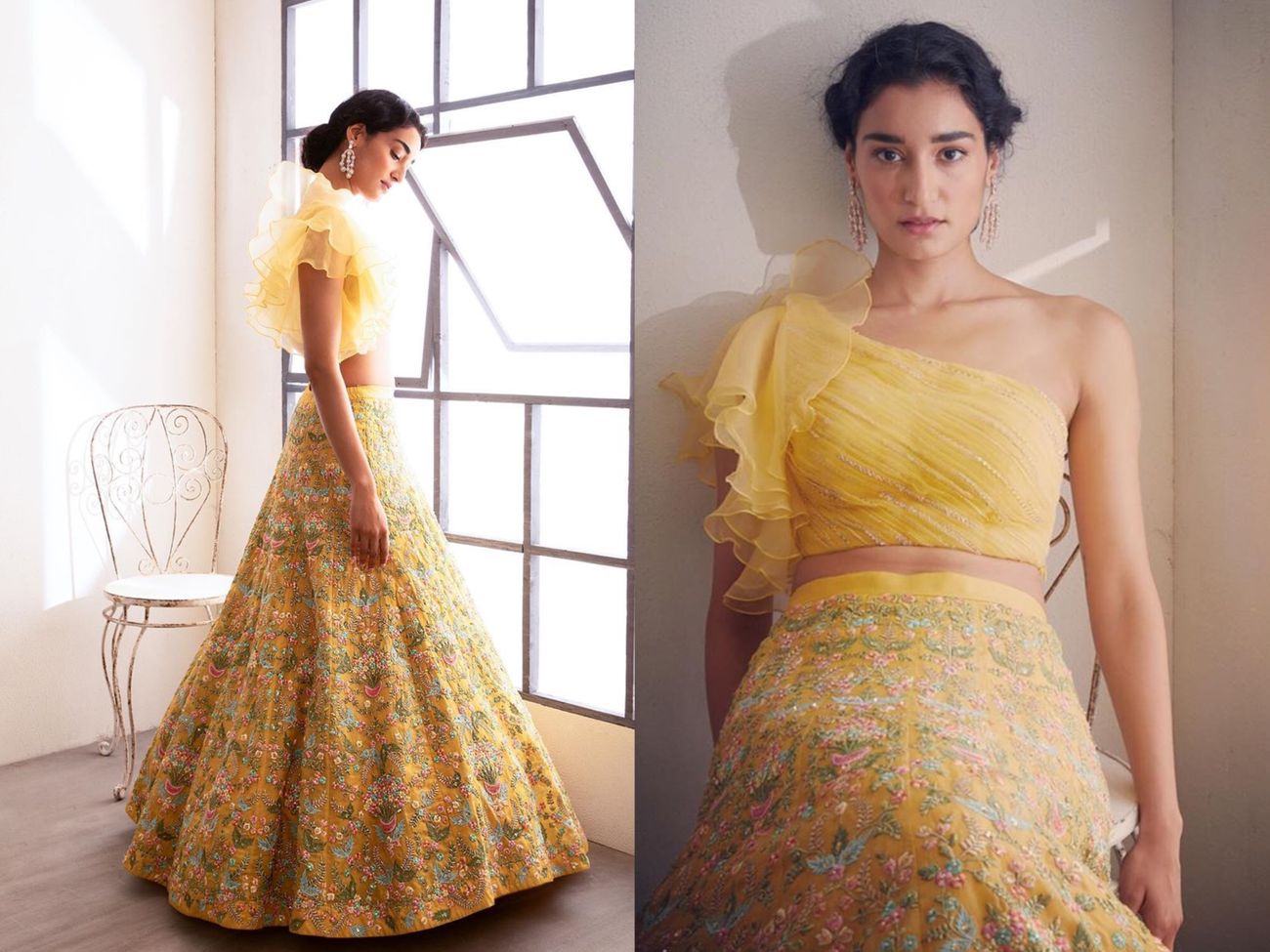 Image and Outfit via Chamee and Palak★ 4.9
Something like a white shirt but cooler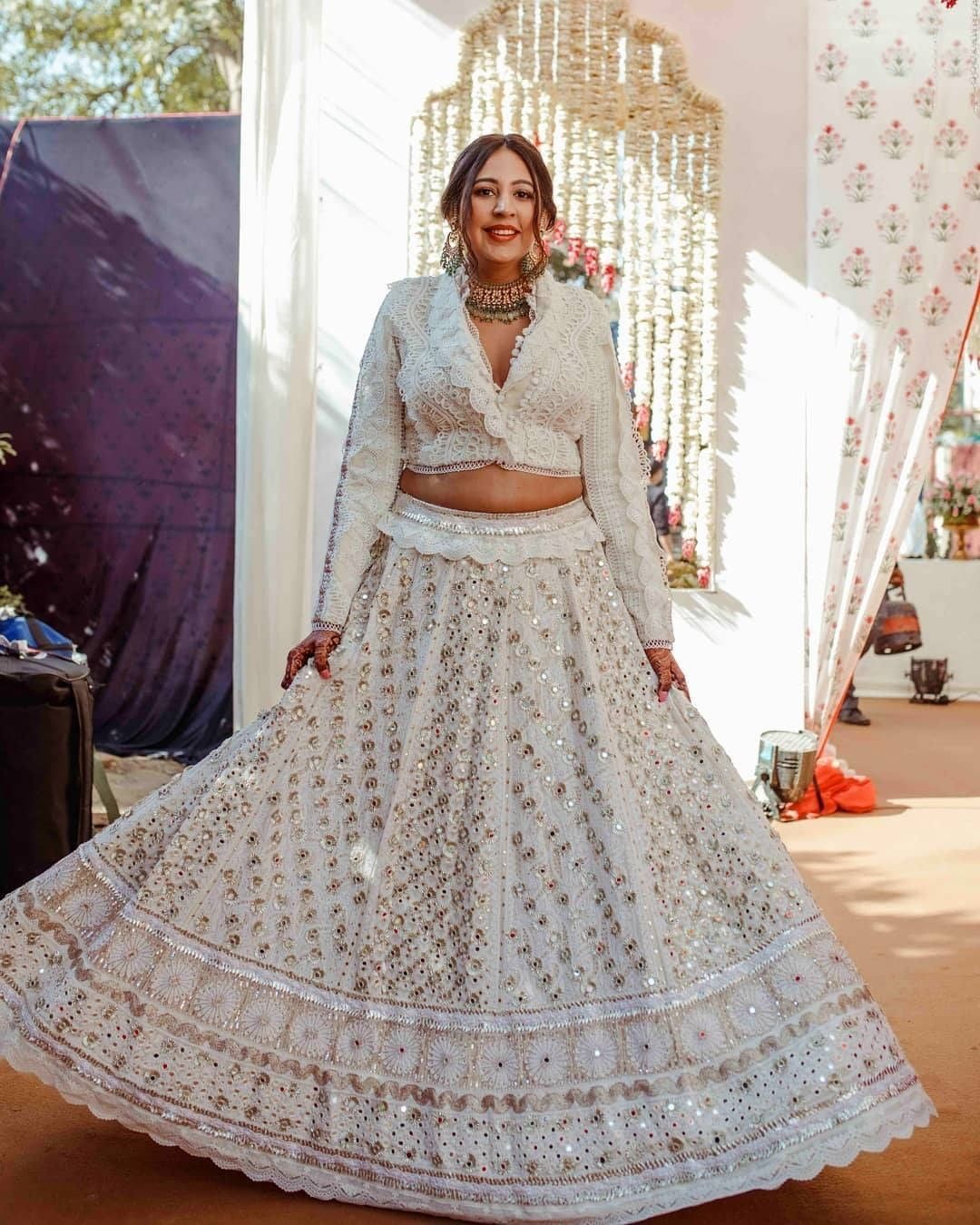 Image via @melangeofmusings; Outfit by MonikaNidhii
Bell Sleeves for that retro vibe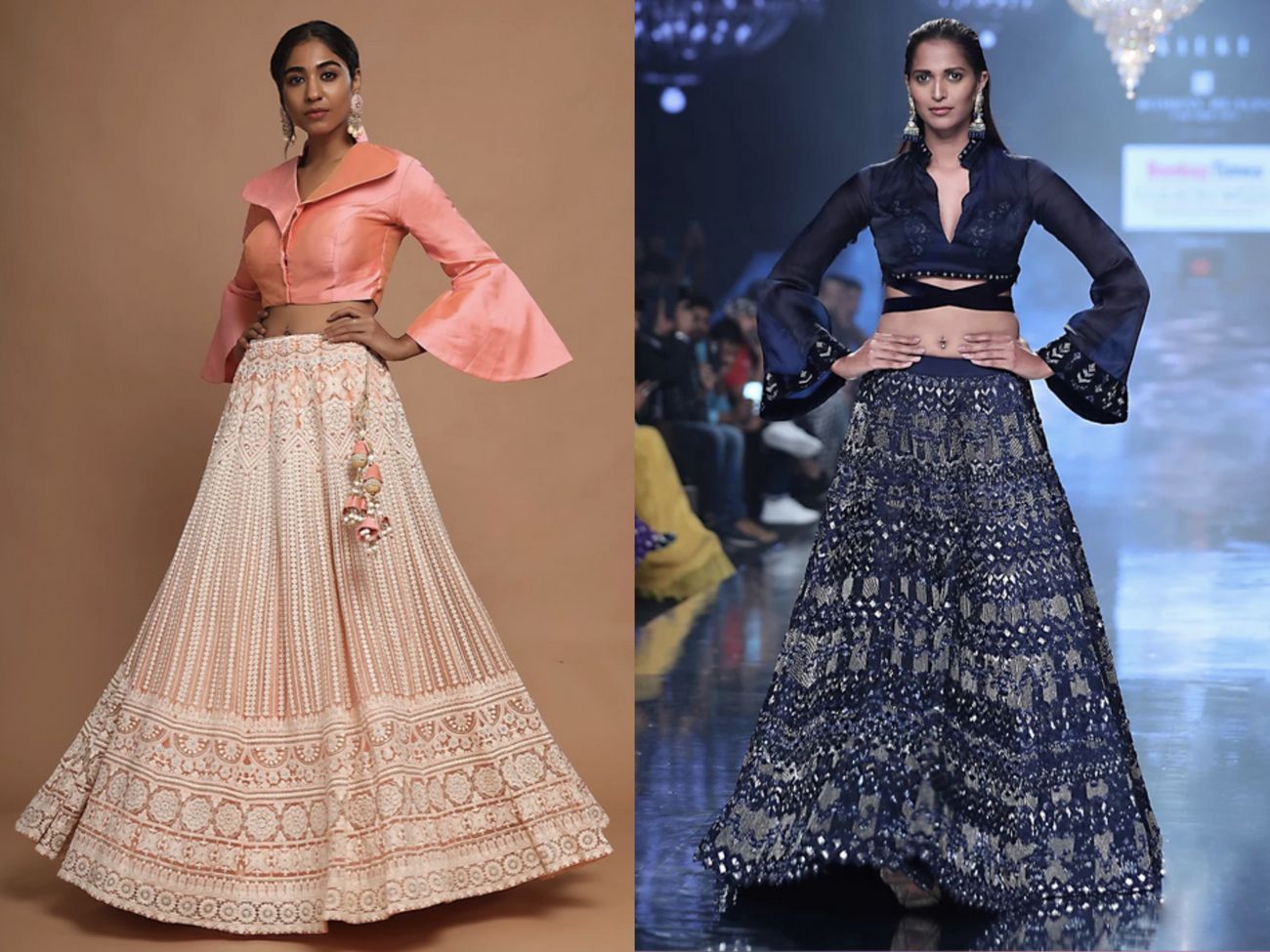 Image via Kalki Fashion★ 4.4
Poufy sleeves to make a statement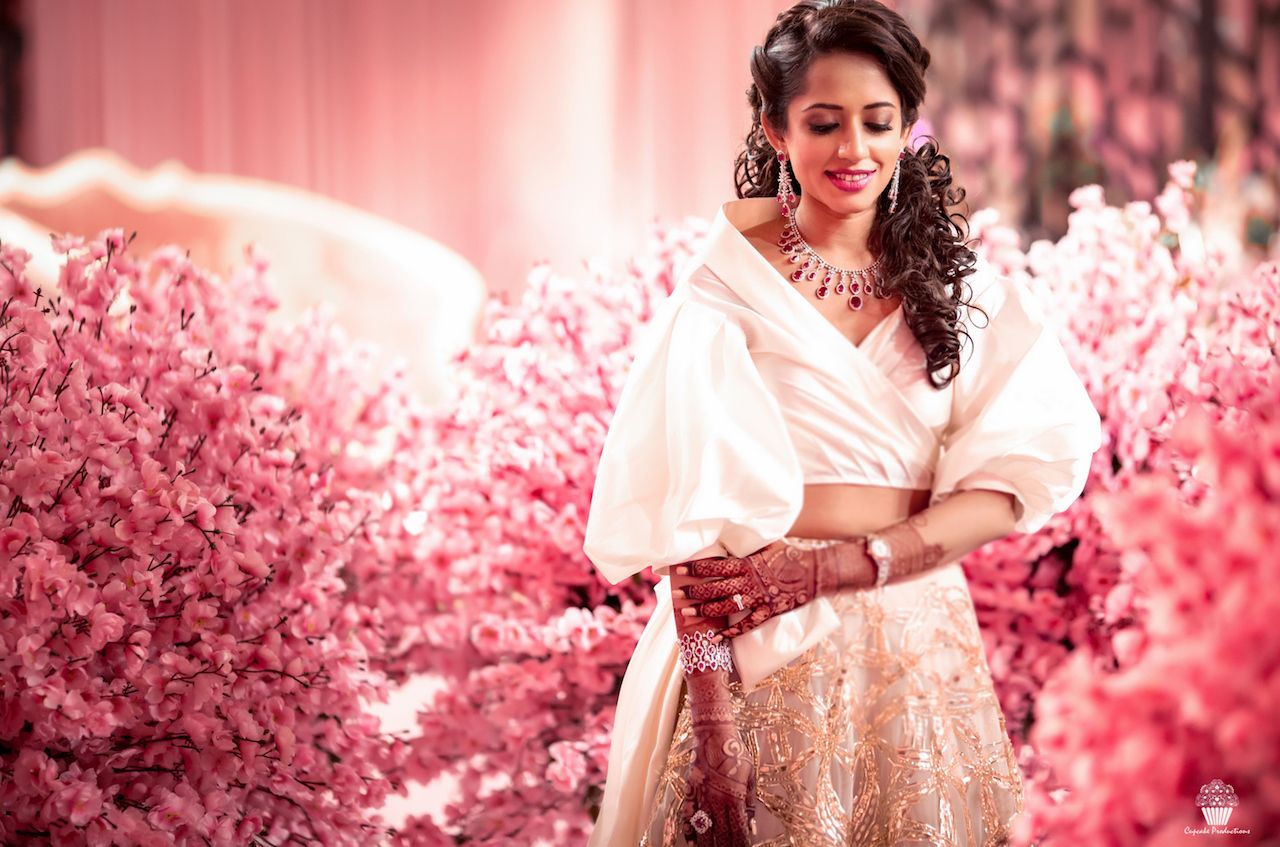 Image via Shruti and Rohit; Outfit by Abu Jani and Sandeep Khosla★ 5
Or ruffled poufed up ones for extra drama!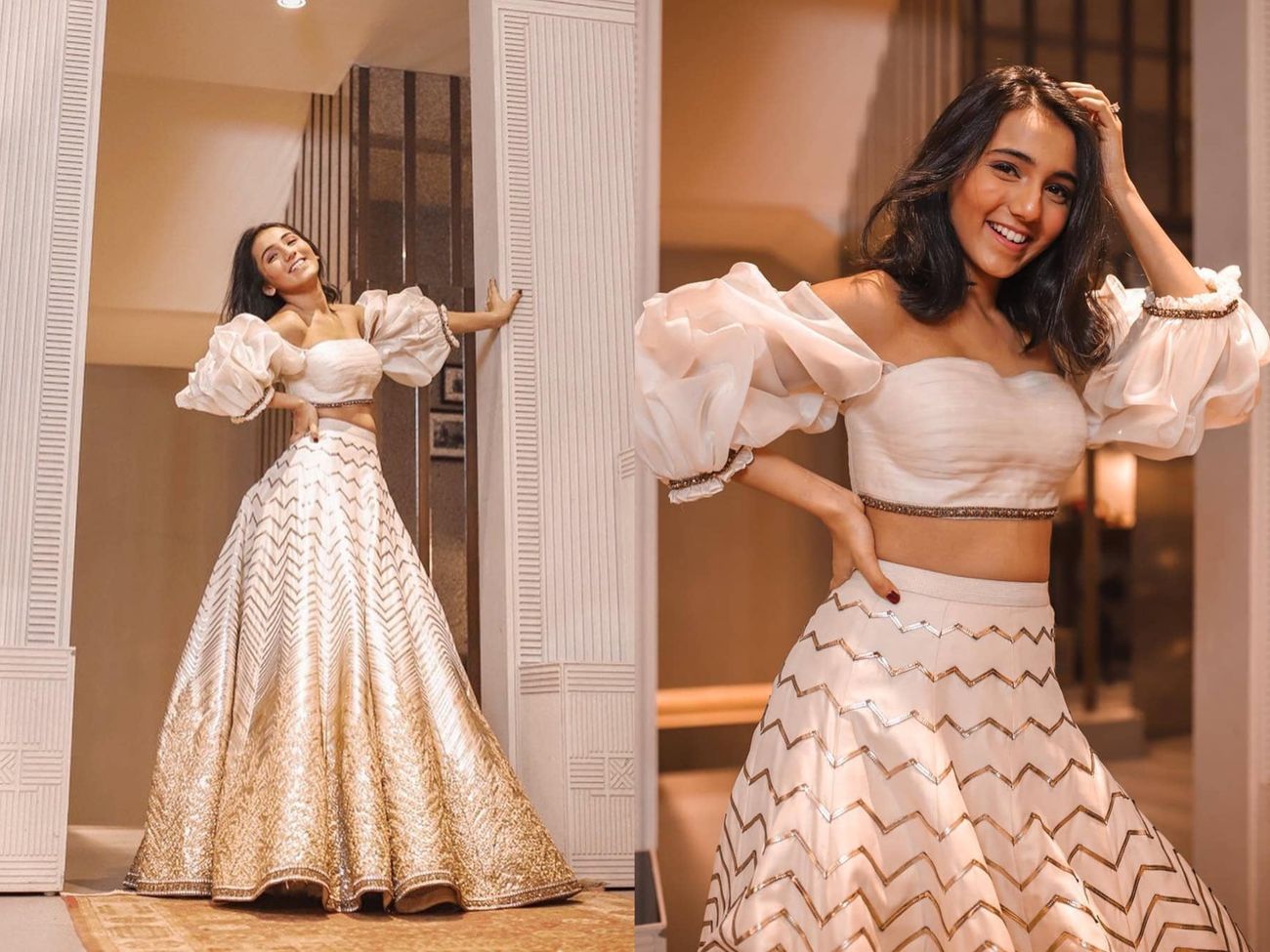 Image via @masoomminawala; Outfit by Shantanu Nikhil
Knots and bows for some fun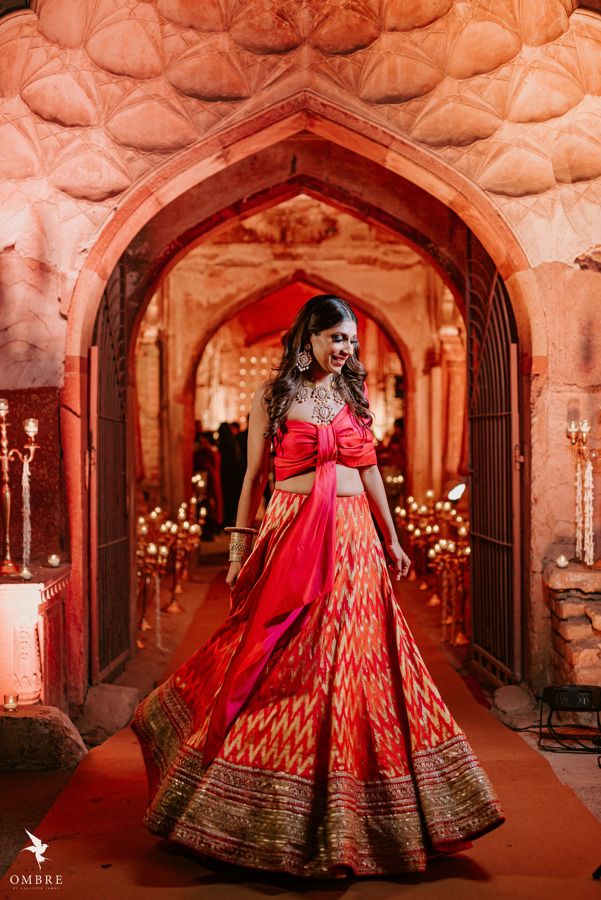 Image via Ombre by Harsheen Jammu★ 4.8 ; Outfit by Kamaali Couture★ 4.8
ALSO READ: Brides Who Rocked Amazing Indo-Western Outfits On Their Wedding Functions!