Honeymoon Photo Diaries: Greece & Spain !
BY The WMG Bride | 29 May, 2014 | 1618 views | 4 min read
It is Honeymoon Photo Diary time !!! This time around  we asked Monish Shah- the brains behind the awesome travel website
Travelibro
to spill the beans on his honeymoon. Travelibro  provides thoroughly researched information on over 190 countries and top 10 must-do's there.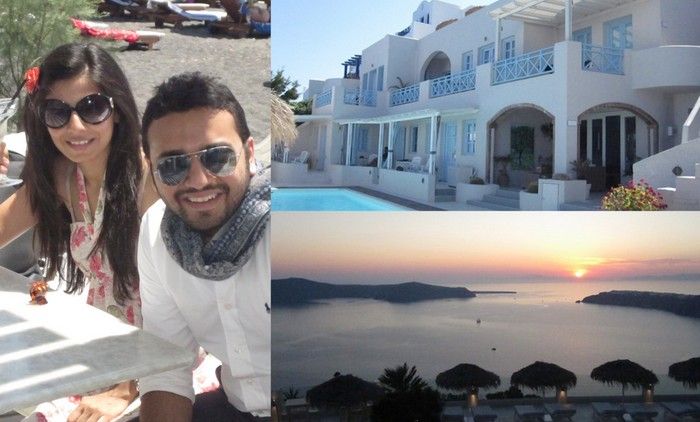 Meet Monish & Shruti
This suave couple  knew each other since ...wait for it...CLASS 1 !!!! Yep that's true. In Monish's words "I knew her for about 25 years, and  chased her for about 8 of those years , and then we got engaged just a month after we started dating. So technically our 'couple phase' was only a month, but I was doing the groundwork for it for 8 years before that ;)"
Honeymoon Style:
Mix of relaxation, romance and partying  !
Itenary :
Mumbai- Santorini (via Athens)- Mykonos-Athens- Barcelona-Ibiza-Valencia-Seville-Madrid . Link to the full itenary can be viewed at the bottom of this post!
Hotels stayed at:
Andromeda Villas
in Santorini, 
Tharroe of Mykonos Hotel in Mykonos, Eridanus Luxury Art Hotel in Athens, Hotel Barcelo Raval (Barcelona), Hotel Garbi Ibiza & Spa in Ibiza , Zenit Valencia, Hotel Petit Palace Santa Cruz in Seville, Hotel ME Madrid Reina Victoria
Preferred Cuisines:
Vegetarian !
Stunning, Stunning Santorini!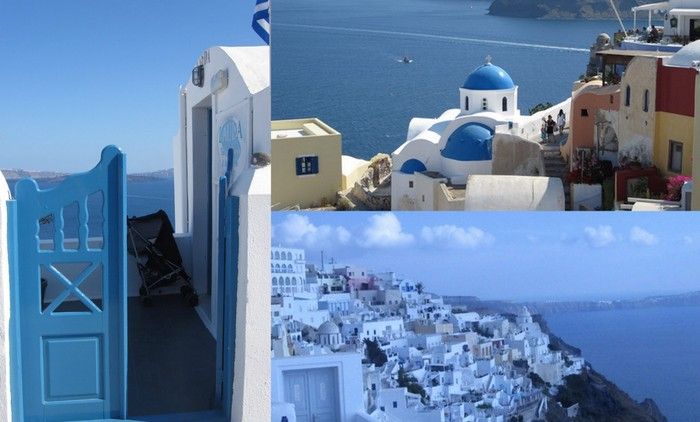 Exploring Fira- one of the most beautiful parts of Santorini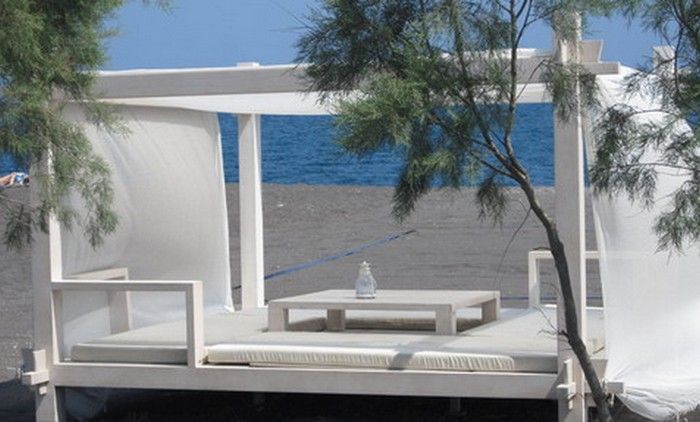 The Kamari Beach !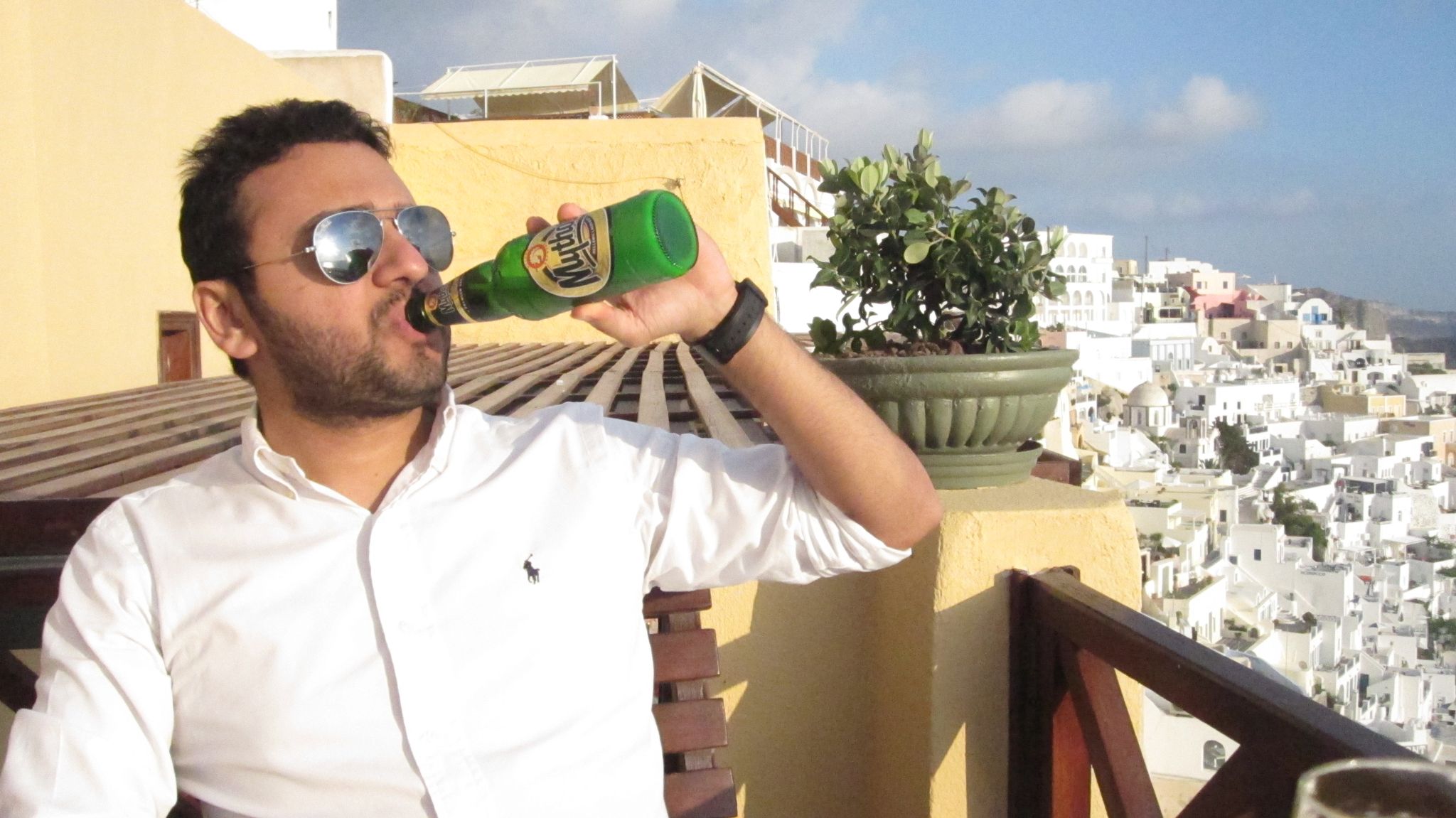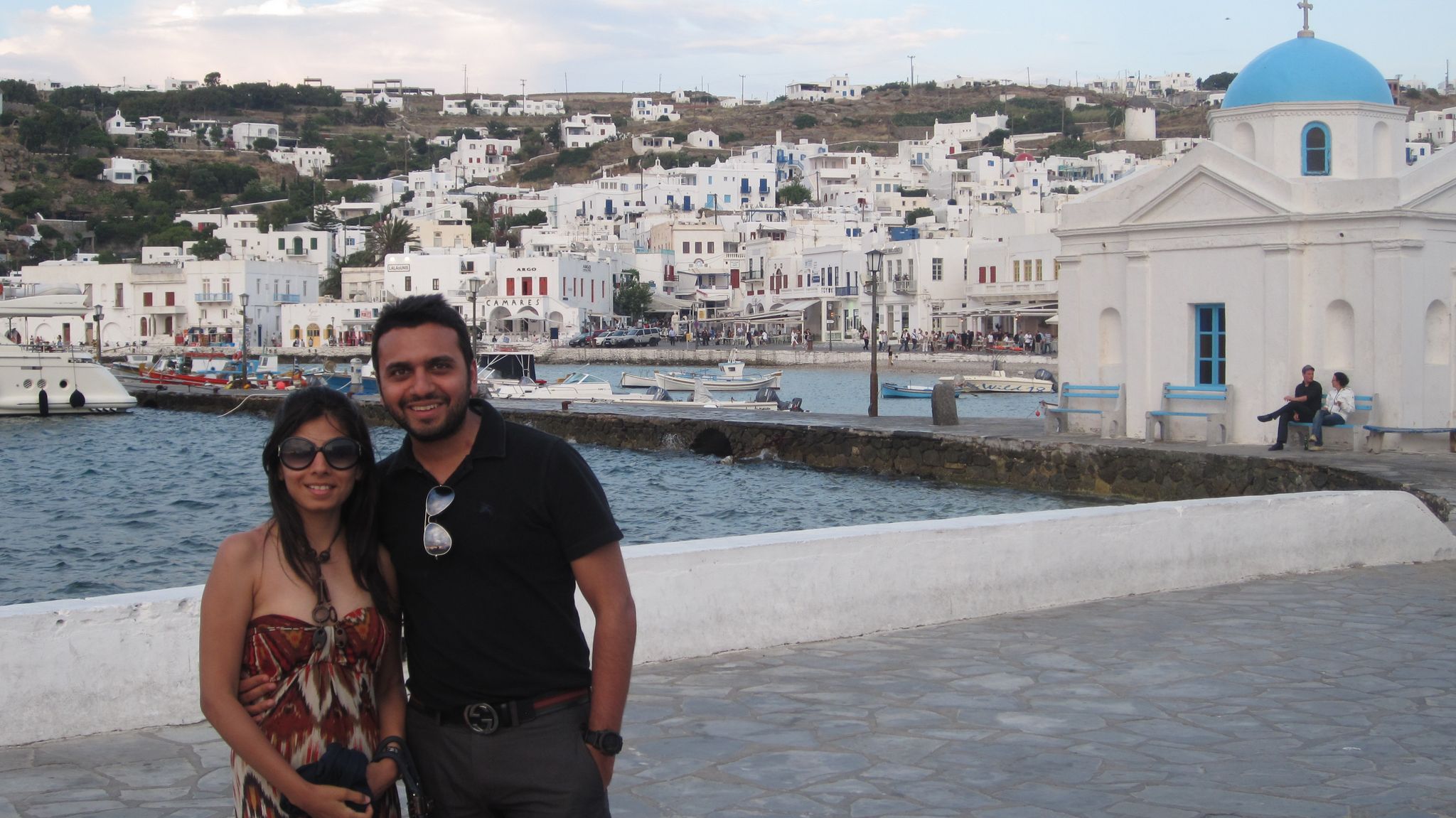 Mykonos- Party Central!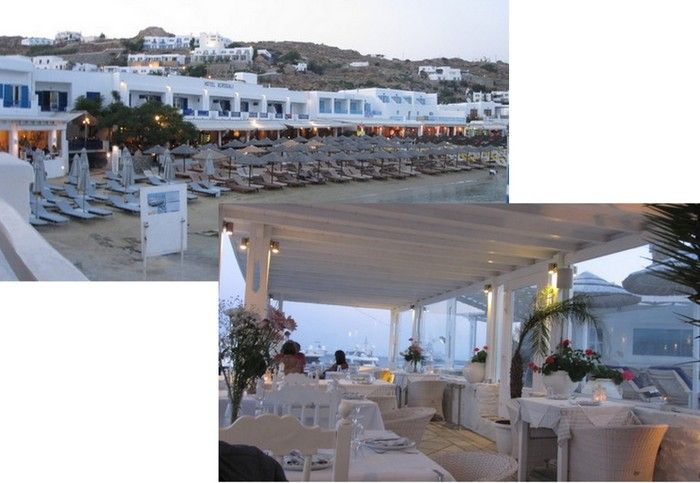 The Platys Yialos Beach in Mykonos (above) has some of the best restaurants!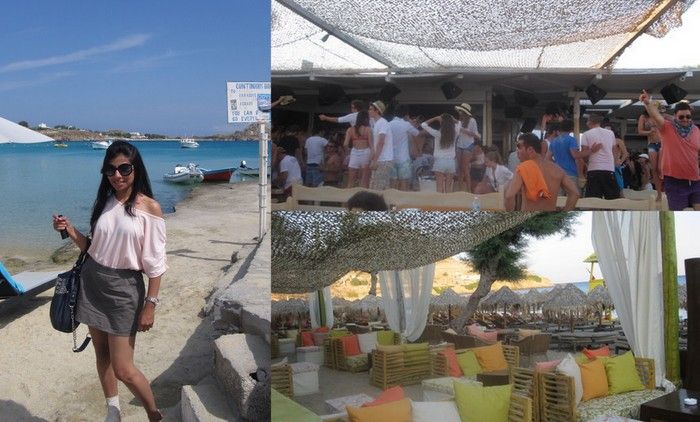 Party People in a shack in Mykonos!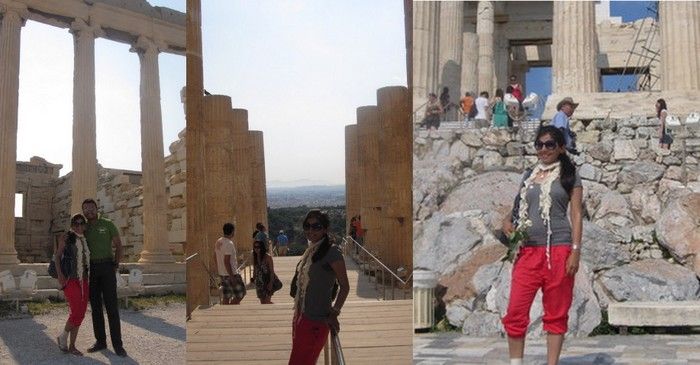 Historic Athens!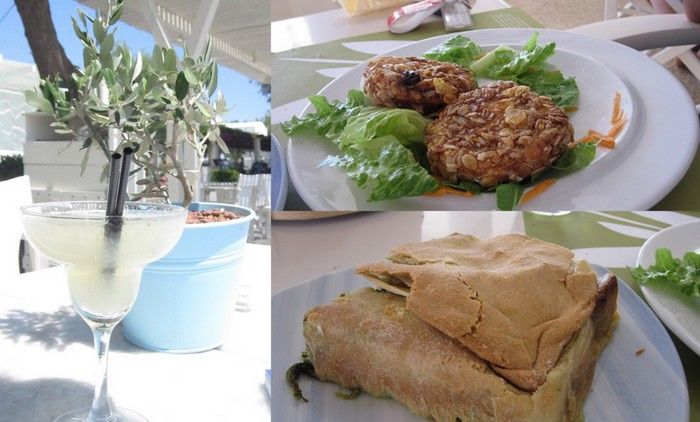 Nom-Nom!
Spain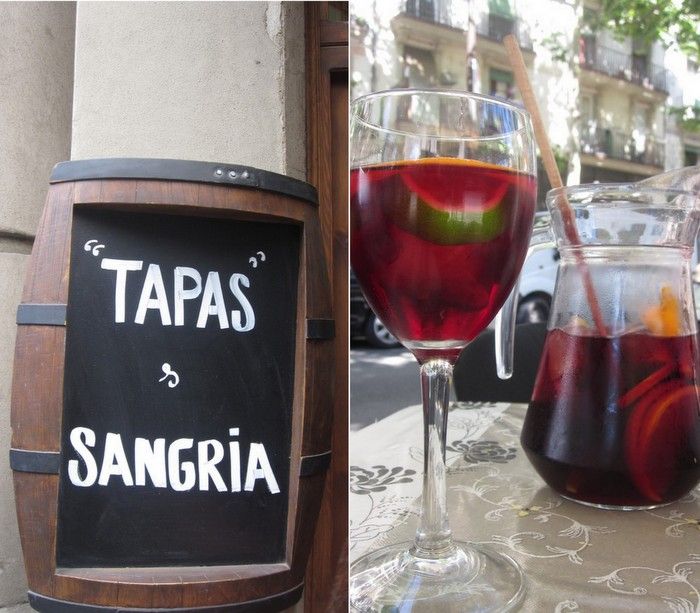 When in Spain, have Tapas and Sangria!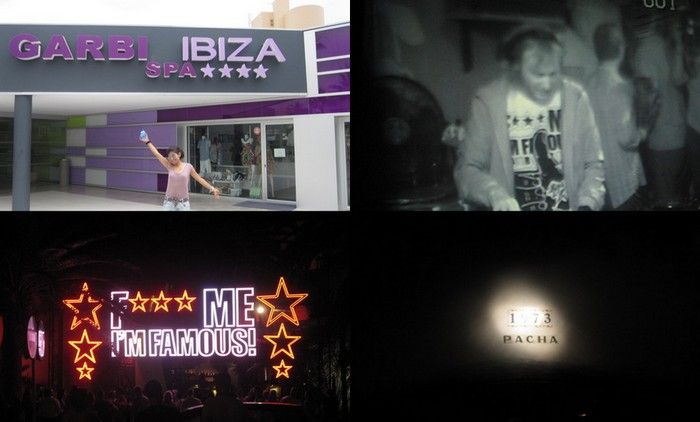 If the Vengaboyz song in the nineties didnt give you a hint. Ibiza is paaartayyy!! At David Guetta's Pacha club- watching him play live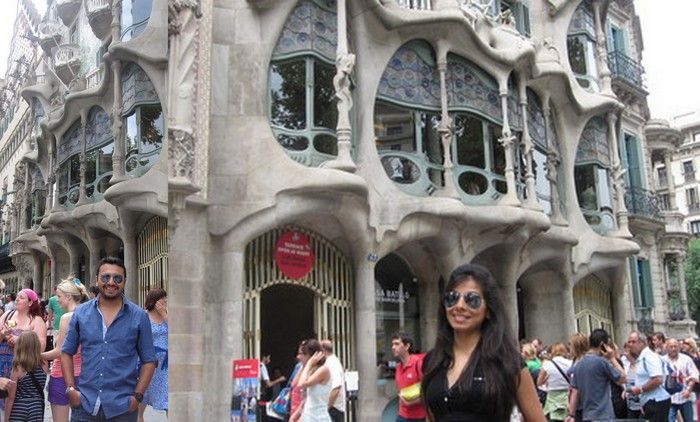 Gaudi's masterpieces Casa Batllo in Barcelona is super interesting !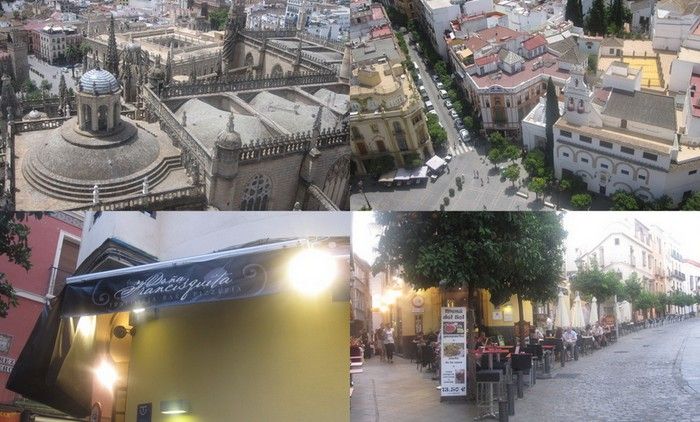 The quaint cafes, streets and restaurants of Seville! Monish says this city was the biggest surprise for him! The restaurant in the picture - has the BEST pizza they have ever had. They say they went there thrice !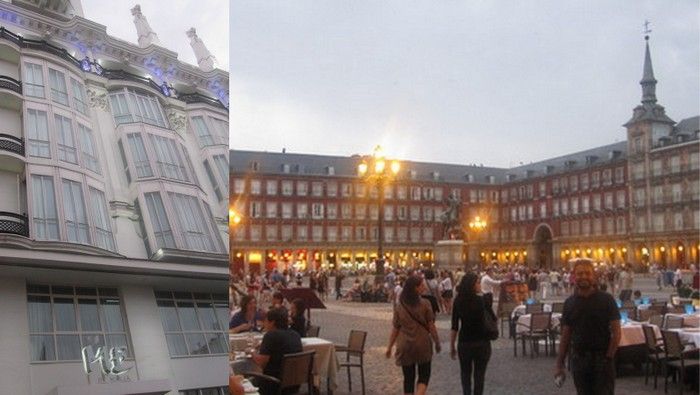 Strolling around the central square in Madrid!
From the couple...
 "Santorini is one the best destinations on earth to select for your Honeymoon. We landed in Santorini and stayed in Immerovigli. We hired a car and explored the rest of the island.  We explored  Fira (extremely beautiful part of the island which have the blue and white huts you see in movies), we relaxed on Kamari Beach and Took an excursion to the Volcano & Hot Springs . Must do in Santorini- Visit Oia (Extremely Picturesque)
Athens is a historic city so we saw Acropolis & Parthenon. We Relaxed in Plaka, Psiri and Gazi neighbourhoods and visited the Temple of Olympian Zeus
Barcelona is no less than NY or London. We stayed near the La Ramblas and explored the shopping and food in Passeig de Garcia, El Born district and the Gothic Quarter. Additionally we saw Gaudi's masterpieces Casa Bartlo, La Pedrera and Sagrada Familia. Lastly, we visited the Cathedral and the Picasso Museum.
Seville  turned out to be the best surprise of the trip. Seville till date remains as of the my favorite destinations in the world. Explored the tiny streets of Santa Cruz and ate in small cafes and restaurants. Visited the Seville Cathedral and relaxed around the Plaza de Espana. We also took a day trip to Granada to see the beautiful and must visit Alhambra (Fortress & Palace).
Foodie Diaries...
We are vegetarians but had no issue in finding food in Greece as there are loads of vegetarian options in their menu. Must visit restaurants in Greece are -  Rastoni (Fira, Santorini), Nammos (Psarou Beach, Mykonos) & Caprice Bar (Little Venice, Mykonos). Spain on the other hand has much fewer vegetarian options, hence we survived on Pizza, Pasta and Potato Bravas. The Roof (Me Madrid Hotel) in Madrid is a must visit.
Budgeting it all..
Honestly it all depends on your itenary and where you choose to visit. Greece is definitely more expensive as compared to Spain. Accommodation in Greece could cost you between EUR 250-350 a night for a 4* Hotel while accommodation in Spain for a 4* Hotel could cost you as little as EUR 75-150. On everage a
meal in Greece could cost you between EUR 50-100 while in Spain a similar meal would cost you EUR 25-50. Thanks guys. I'm sure this is going to help a lot of Indians planning to honeymoon in Greece/ Spain.
View Mohnish & Shruti's full itenary on Travelibro here