How To Plan An Eco-Friendly Wedding! *Tips & Suggestions!
BY Sakshi | 02 May, 2019 | 2948 views | 4 min read
This is something we really really hope more couples do consciously! Even as Indian weddings are evolving with time, here's hoping more couples and families become more environmentally conscious and do their bit for the society and the environment while they can. Slowly but steadily we can all work towards it and make a few changes by adopting some, if not all healthy practices during our wedding ceremonies. Here's a guide on how to go about it, with small tweaks to just about everything wedding-related!
Decor
Go minimal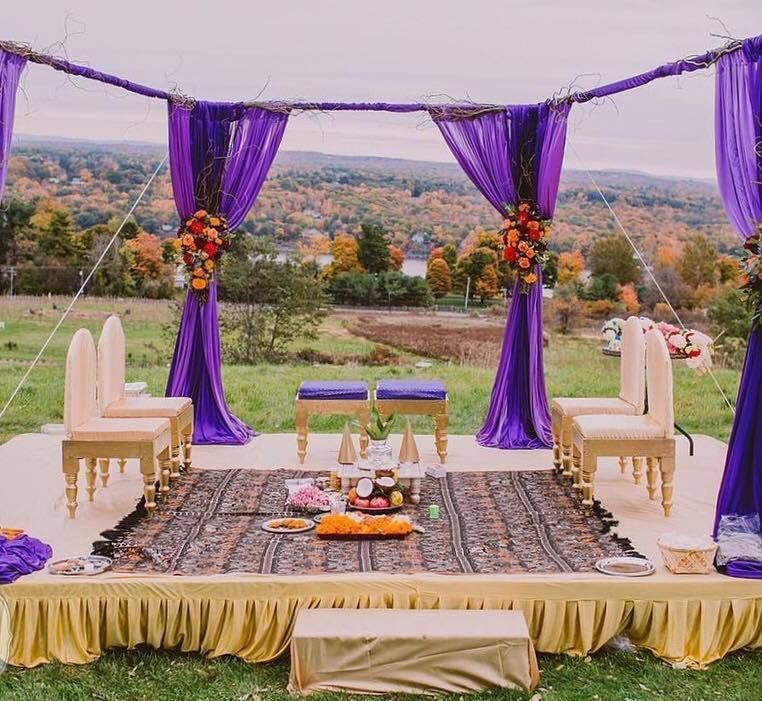 Image via Makebestday★ 4.9
The best thing to do when it comes to eco-friendly weddings. Dont go OTT with your wedding decor, and keep things as minimal as possible, without sacrificing on the class. 
DIY as much as you can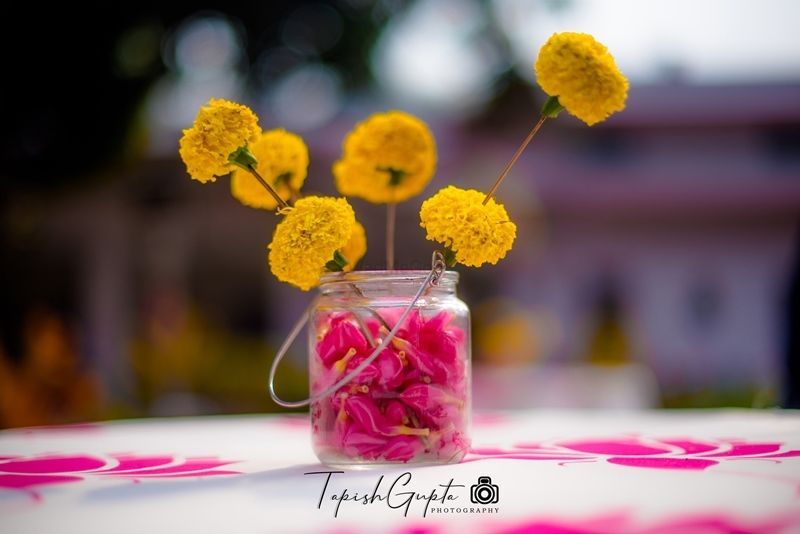 Image via House of W★ 4.6
Use easy things without waste to make wedding decor, so you don't have to source it.  
Or make use with what you have wisely!
Image via With Love Nilma★ 5
Have a big tree right in the middle of the venue? Convert that to an open mandap instead of erecting one from scratch! Use existing greenery around, and pick a place that doesn't need too much to make it look amazing. 
Repurpose things for your wedding decor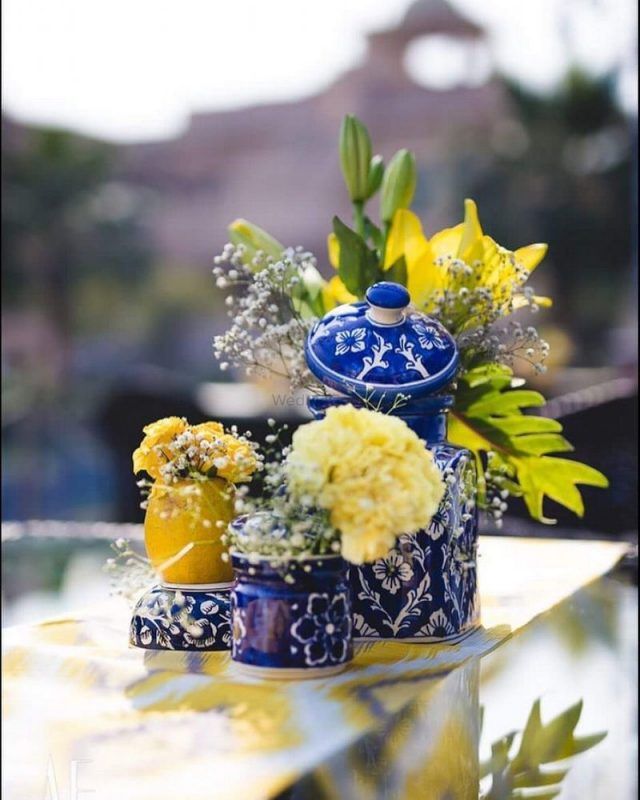 Image via The Dior Entertainment★ 5
Use things from around your house or convert waste to wedding decor- use ceramics, pickle jars, paint wine bottles, use some antiques as centrepieces, even hung tyres with greens look nice!
Use reusable wedding decor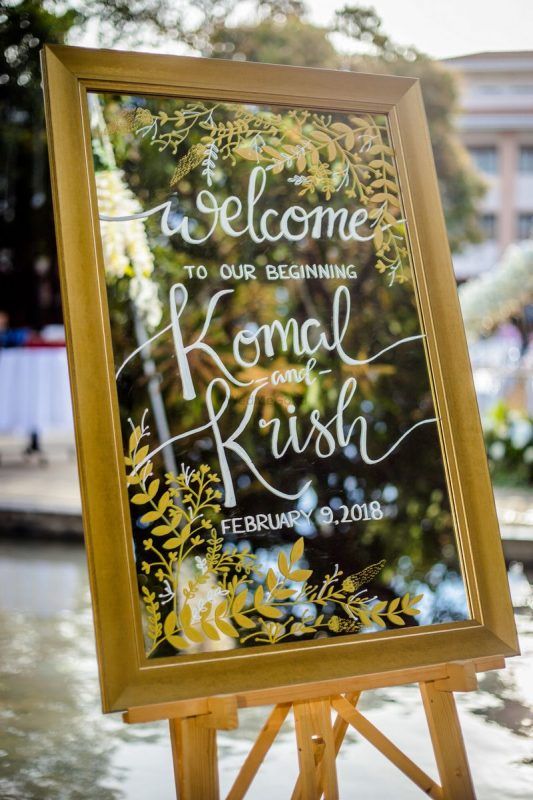 Image via To The Aisle★ 5
Mirror or Chalkboard signs instead of printed ones are a good idea as they can be erased and used again. Another idea is to get things that are not personalised- so they can be reused later for any other wedding!
Consider a flowerless wedding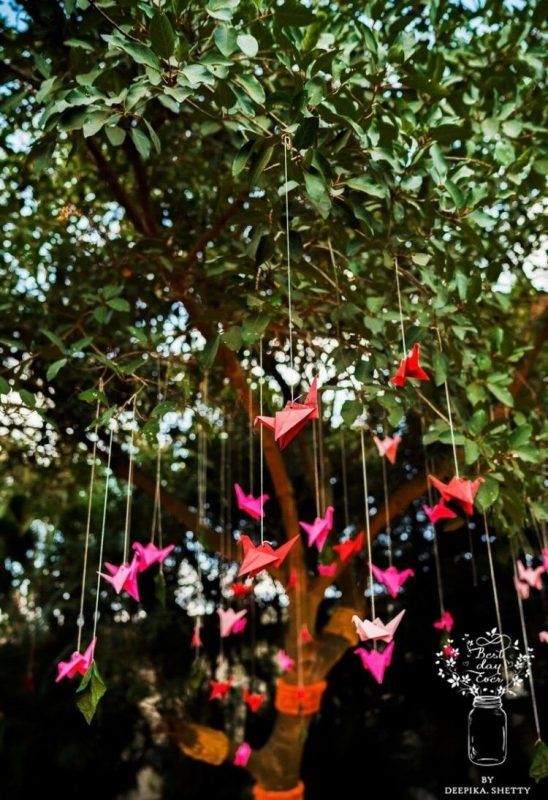 Image via Best Day Ever by Deepika Shetty★ 4.8
Couples are doing it, and they still look amazing. 
Go local!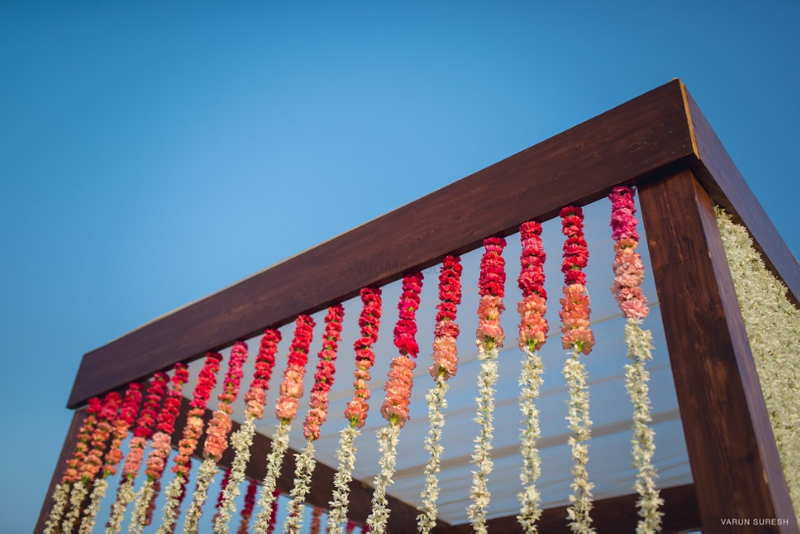 Image via Weddings by Garema Kumar★ 5
We mean with things that really matter- like local flowers which are in abundance, using bamboo for supporting structures, and using things like banana leaves.  
Limit vinyl prints and plastics as much as possible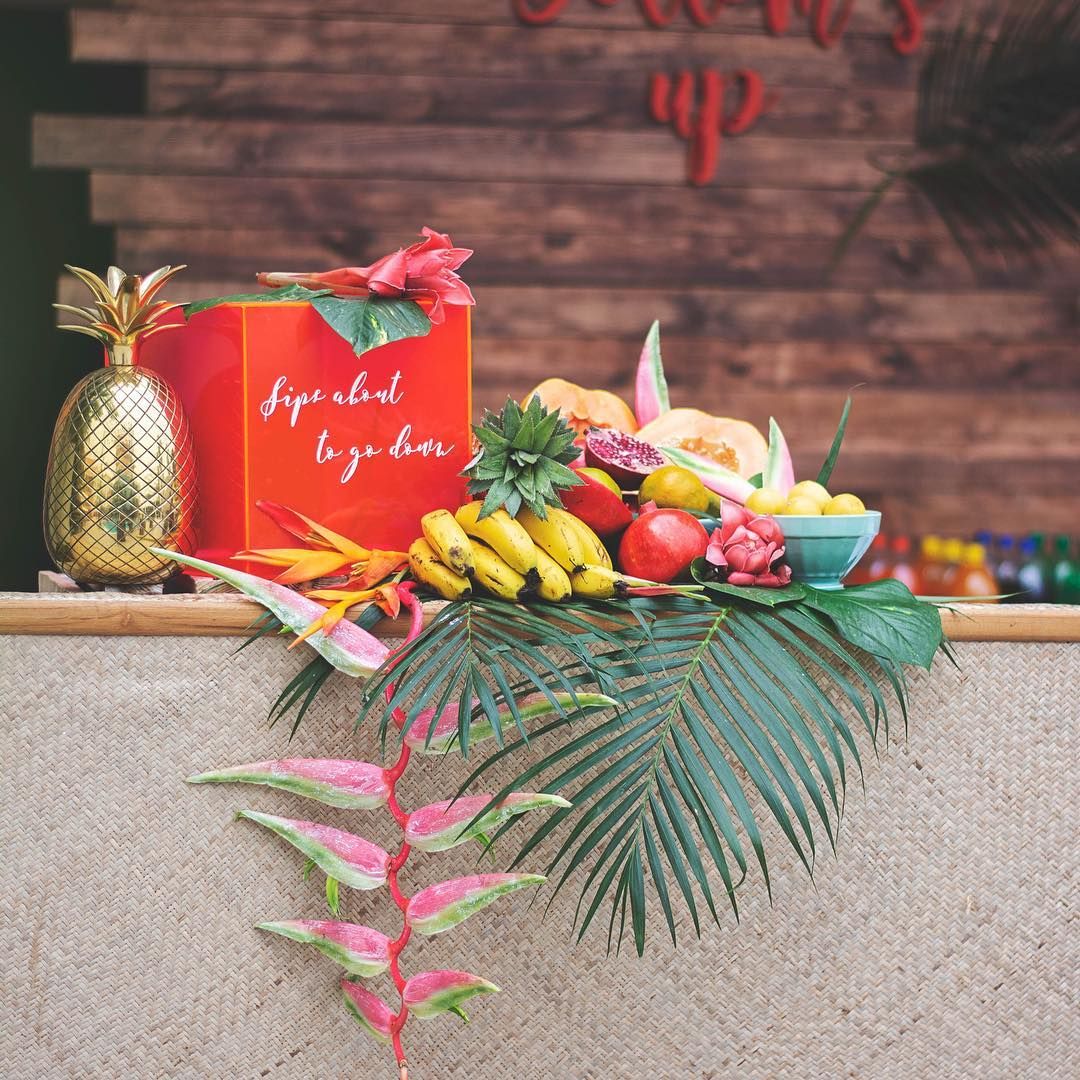 Image via With Love Nilma★ 5
Instead of getting fancy vinyl for the bar, use jute and other natural decorations if possible, like this one above!
Invites & Favours
Use potted plants in decor and then give them out as favours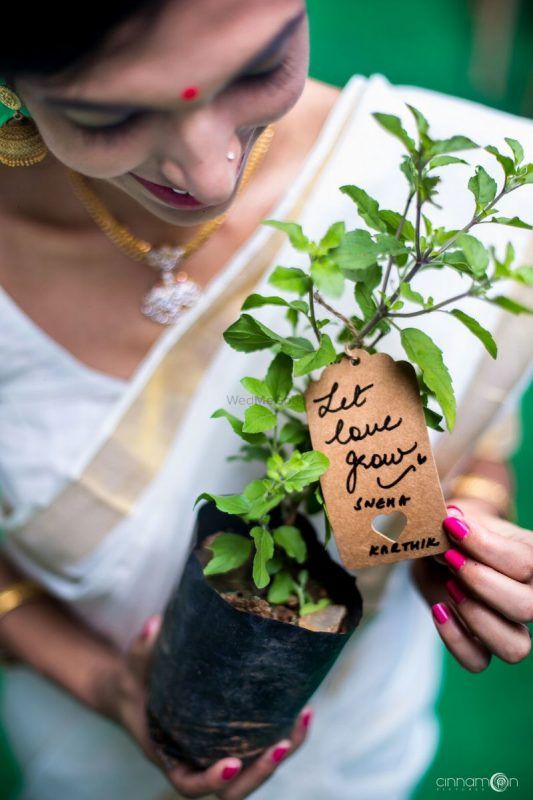 Image via Cinnamon Pictures★ 5
Two birds with one pretty potted plant!
Go paperless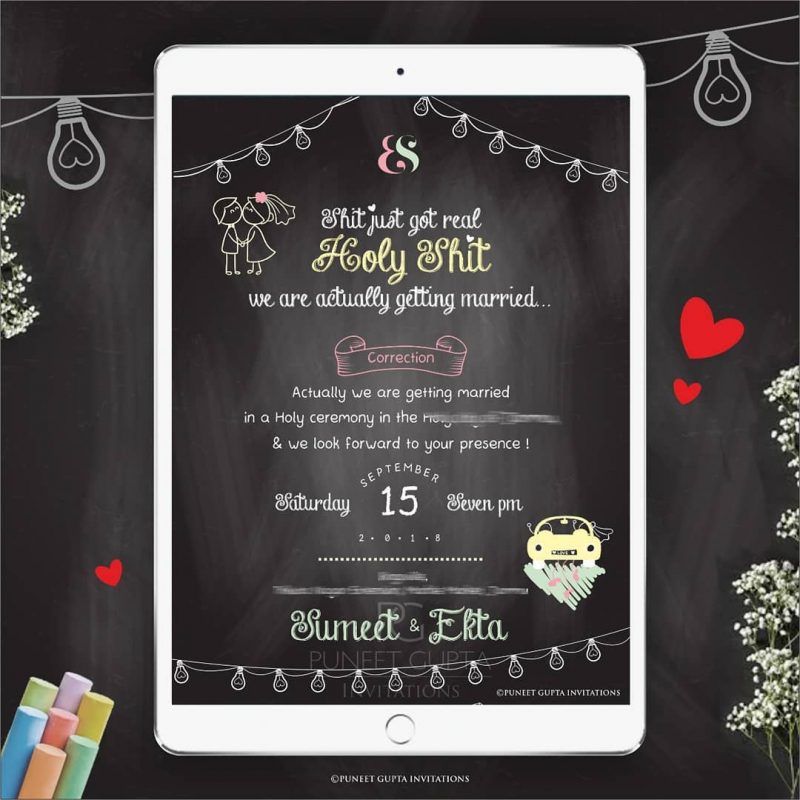 Image via Puneet Gupta Invitations★ 5  
Instead of printed invites, send out e-invites over email and Whatsapp. Lesser hassle and good for the environment too!
Seed paper, plantable invites and recycled paper are a great idea too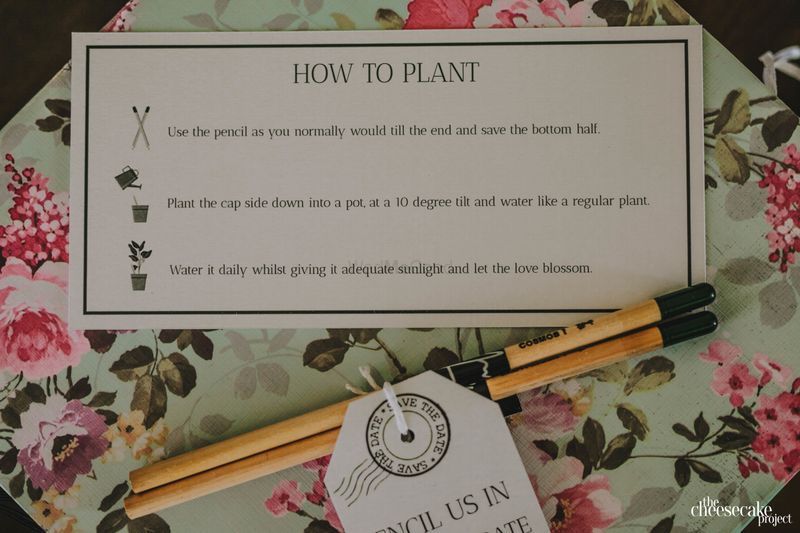 Image via Avantika & Pratik (Mumbai)
Give out eco-friendly favour hampers to the guests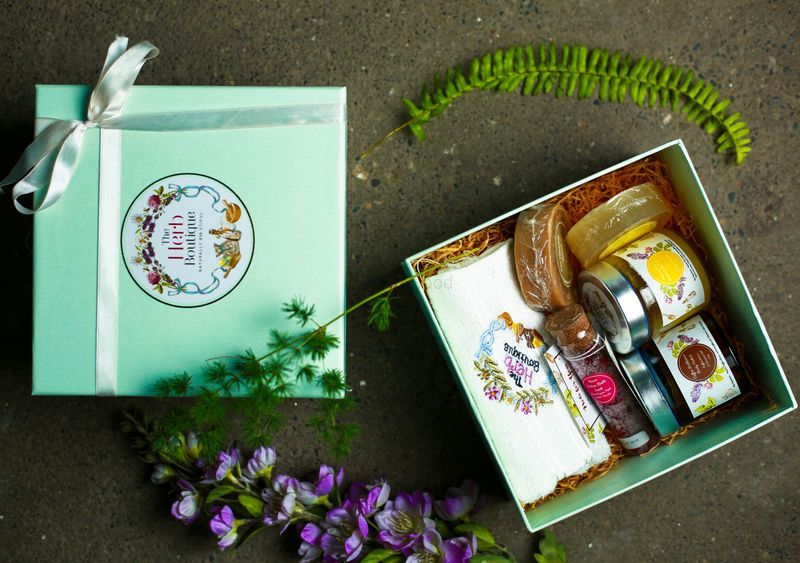 Image via The Herb Boutique★ 5
Yes, they are possible, and no, they don't mean boring things. Check out some ideas we have listed here.
Or give homegrown, natural, locally sourced favours
A great option for a giveaway can be locally grown and sourced coffee, tea, honey or other edible things. 
Food
Do not give out plastic water bottles 
Instead, get water counters (without plastic glasses). Steel glasses and jugs are good enough. 
Use reusable cutlery and no tissues
No plastic spoons and forks. Yes, edible cutlery is a thing now too.  
Instead of plastic, serve foods in natural plates / banana leaves
This might be pushing it for some couples, but if you're really serious, make it work. 
Donate the leftover food to those who need it
This is always a good idea, especially looking at how much food can get wasted at weddings! Tie up with a local NGO who can pick up the food at the end of the day and donate it to those who really need it. 
Other Ideas
Prefer day celebrations in good weather
Less use of electricity- make use of the natural light outdoors! If the weather is great, then AC usage becomes minimal. 
Let the Baraat enter on cycles!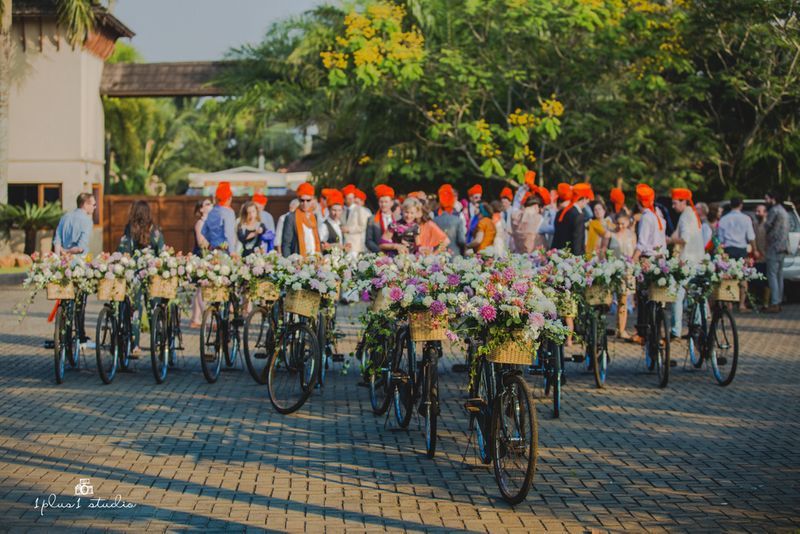 Image via 1plus1 Studio★ 5
Instead of hiring a big DJ van or the groom coming in on a horse or elephant!
Have a tree plantation drive by guests to mark your wedding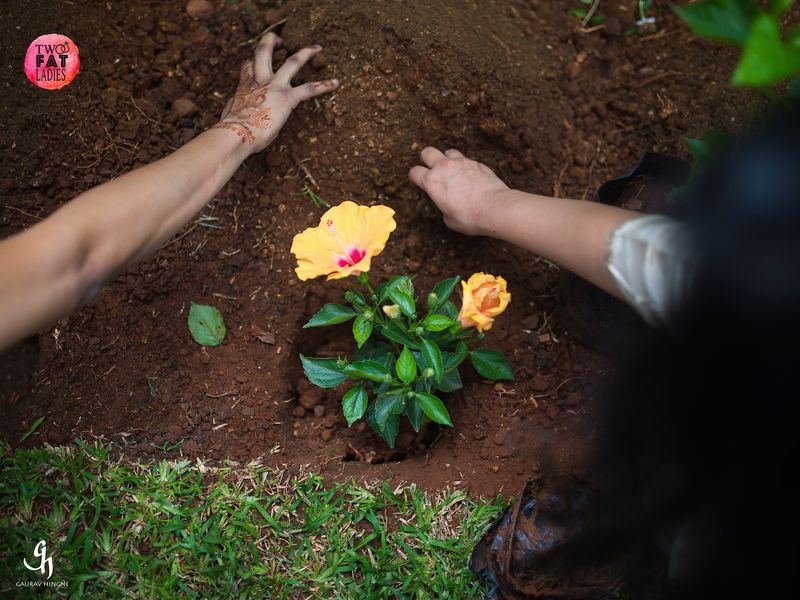 Image via Two Fat Ladies★ 4.8
Donate the leftover flowers 
This can be done to make natural holi colours, potpourri or incense sticks out of them. 
Give out rose petals for showering in banana leaves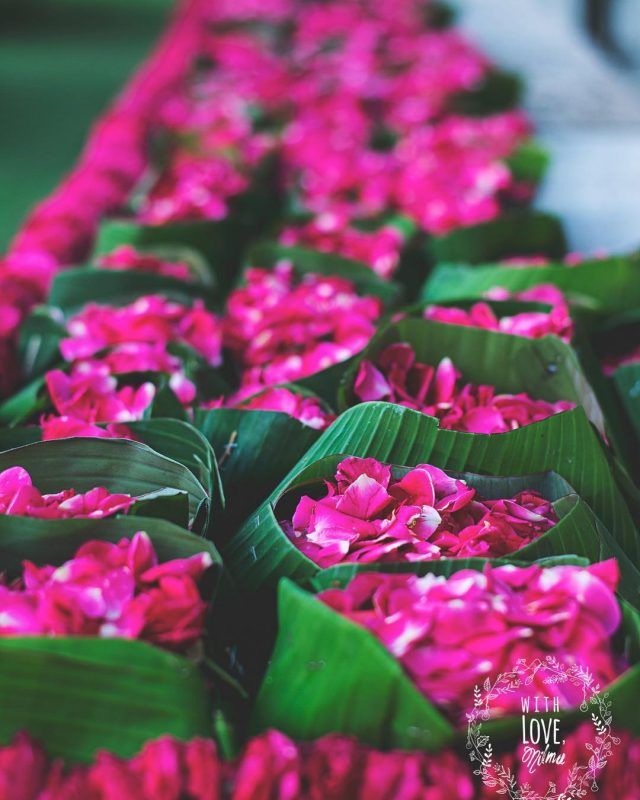 Image via With Love Nilma★ 5
Not paper cones. 
Or instead of confetti, used something different
You can use pressed, fallen leaves or even better- bird seeds!
Make sure the trash from the wedding is recycled / composted
There are composting groups which can take your wedding trash- food, flowers etc to convert them to compost. The rest? Well, make sure it is segregated and whatever can be recycled is sent for it. 
ALSO READ: Simple Ways To Go Green At Your Wedding: It's Tough But Do-able!