How To Pull Off An Intimate Mehendi In Under 50K: We Asked A Planner
BY Sakshi | 25 Apr, 2018 | 3646 views | 4 min read
When we say budget, we truly mean it! And who better than a planner to give you a realistic estimate on how much to spend on a budget Mehendi which you can easily pull off at home or a park/terrace? So we asked Namrata from Two Fat Ladies★ 5  to do the honors for us and she gave us a very helpful price breakdown on having an intimate budget Mehendi, so over to her, as she gives us her expertise on it! *with some cool suggestions as well!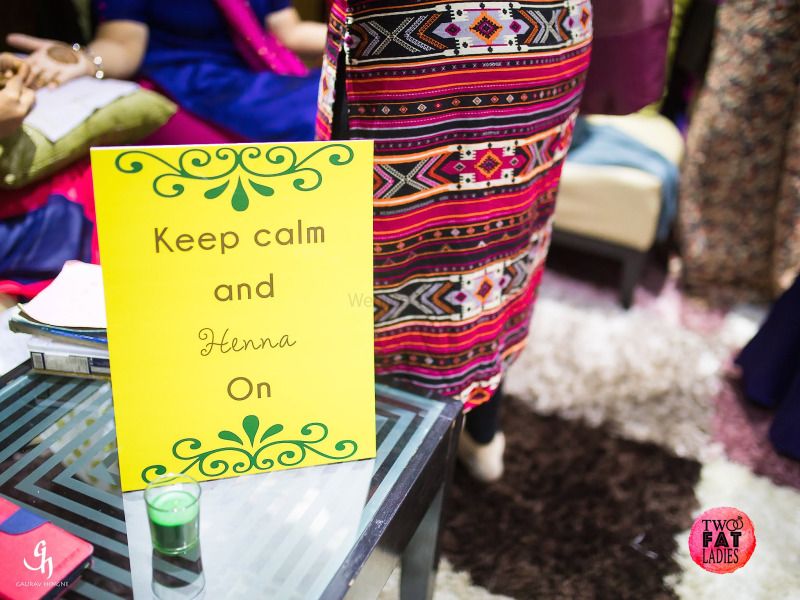 Whenever I see the entire collection of pictures from a wedding – the Mehendi photos are always the most colorful, vibrant and fun pictures. These moments of laughter and gaiety don't necessarily need to cost an arm and a leg! Mehendi is usually the first function in a wedding celebration. Many brides also want to do this function in their hometowns especially if they are planning a destination wedding. So here are my tips on how you can pull off a pretty Mehendi for 50 under 50K!
Venue: Free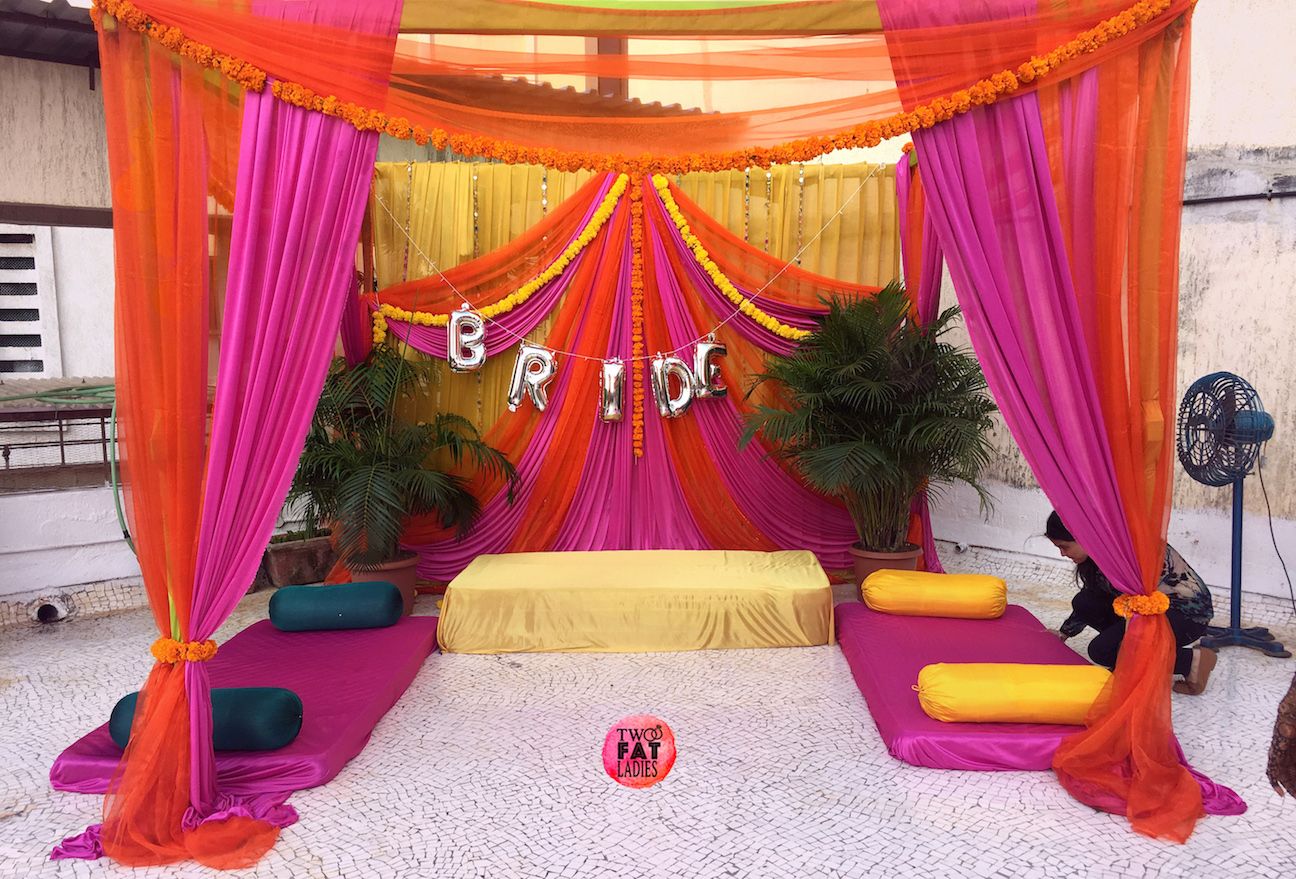 You can save big on this one if you want! Building terraces or common spaces in residential complexes are ideal for this kind of a gathering. 1000 -1500 sq ft is a good enough space for an intimate Mehendi.  The different elements you could include would be an entrance with some done up decor, a nice seating for the bride like one shown above- for the bride, friends and Mehendi artist to sit. Additionally, you can put a backdrop for a photo booth and some space for a food counter.
Here are some cool ideas for a budget Mehendi!
Décor: Rs 15,000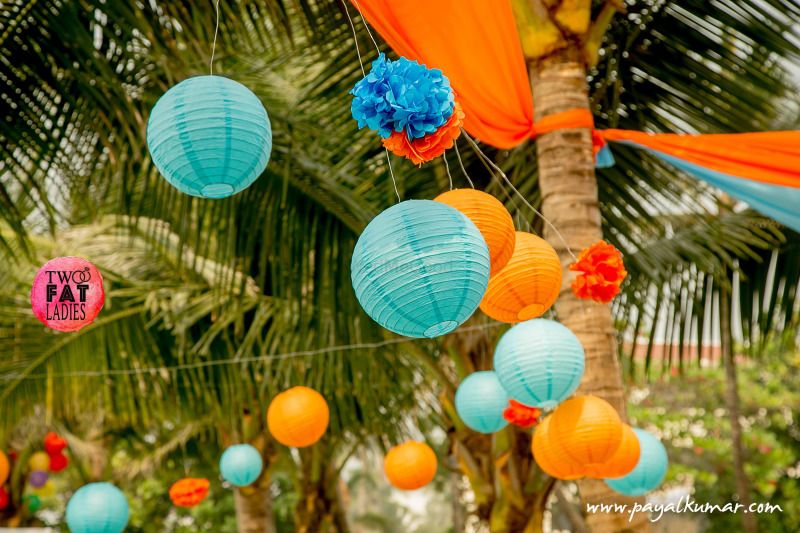 Here to ask your local phoolwala to come and string marigolds around your home. Order props online and place it around your home which can be pretty economical and look great! Some of the elements you could include which are available on a budget can be diyas, urlis, a rangoli at the entrance- things that would give a traditional feel and look great too. For a more modern chilled out vibe, you could add some paper lanterns, pompoms, paper flowers, or even ribbons. Printed cushions with words like 'Papa's Princess', 'Drama Queen' or 'Dulhaniya' can add a kitsch twist!
Here are some great budget DIY decor ideas! You can also buy these things from Amazon 
Food: Rs 15,000
Food in Mehendi events are usually snacky, on-the-go, finger food items. So get your favorite street food vendors to set up stalls- weather it's the paani puri you grew up eating, or the tapari wala chai stall that saw you through all your exams or the stick kulfi guy who always gave you more than the 100 gms you paid forget all of them to be part of your wedding celebration. This is an easy way to have lots of variety without paying lots of money.
Here are some cool ideas!
Food display: Rs 5,000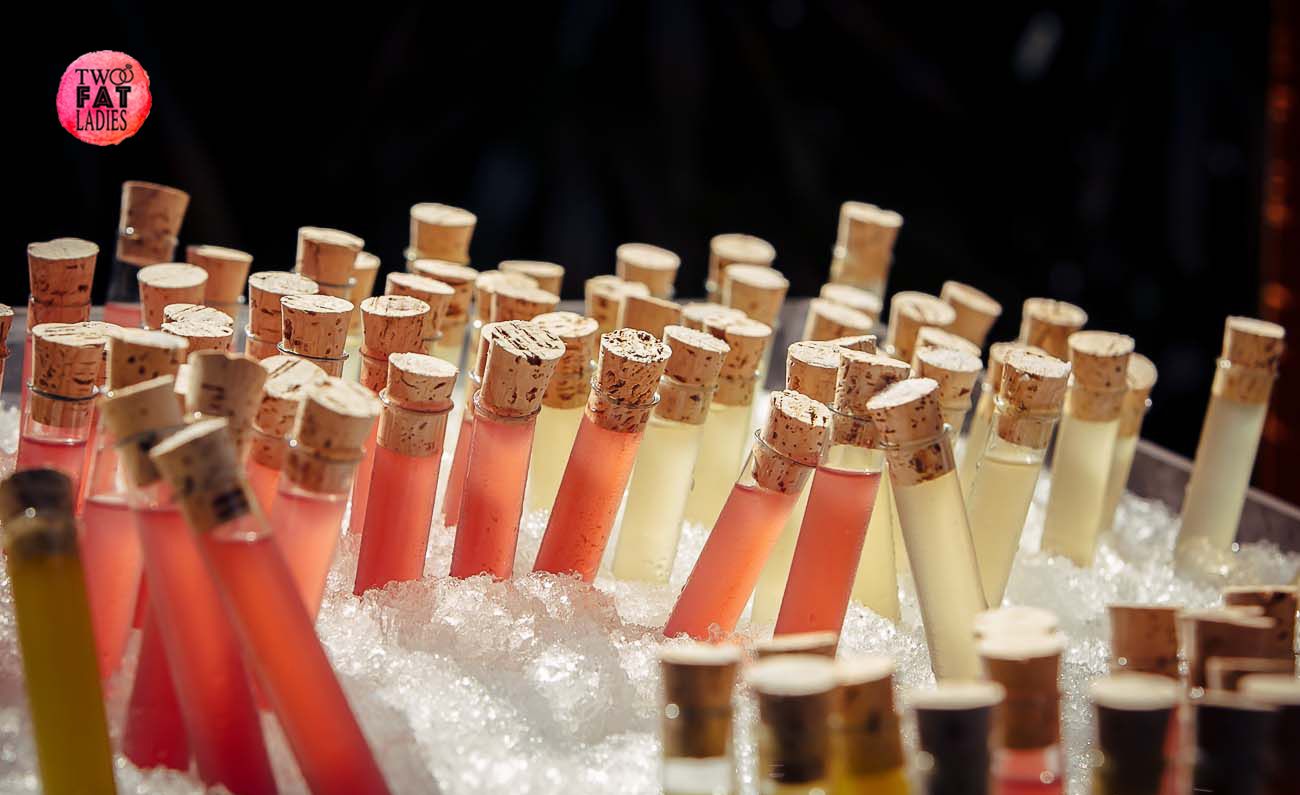 You can also  give easy-to-source apparatus to your regular vendors to give a twist to the food presentation and make it nice-looking! 
Mehendi Artist: Rs 12,500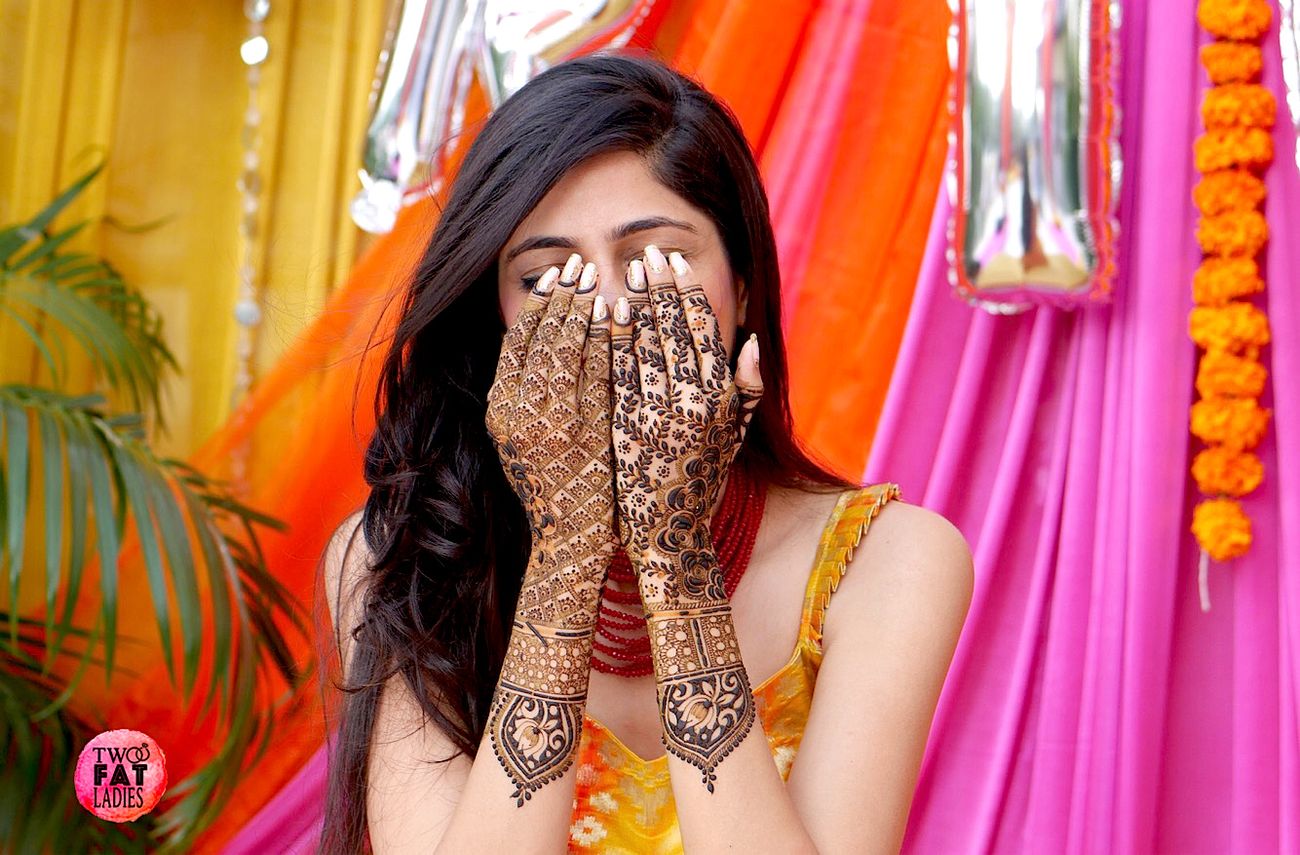 Bridal Mehendi's cost Rs 7500 upwards and Rs 100 onwards for your friends. There are plenty of pictures doing the rounds online which are fresh and trendy. You can select from a minimalistic vintage design or a fun storyboard of your journey together.  
Browse Mehendi artists on the WMG Vendor Gallery.
Mehendi Favours: Rs 2,500

Get small trinkets and put them in a basket that your friends can help themselves to. From gota or pompom jewellery (rings, bangles or earrings) to even seed bombs- there are so many cute little things you can consider as your Mehendi favours! 
Here are some fun favour ideas!
Music: Free!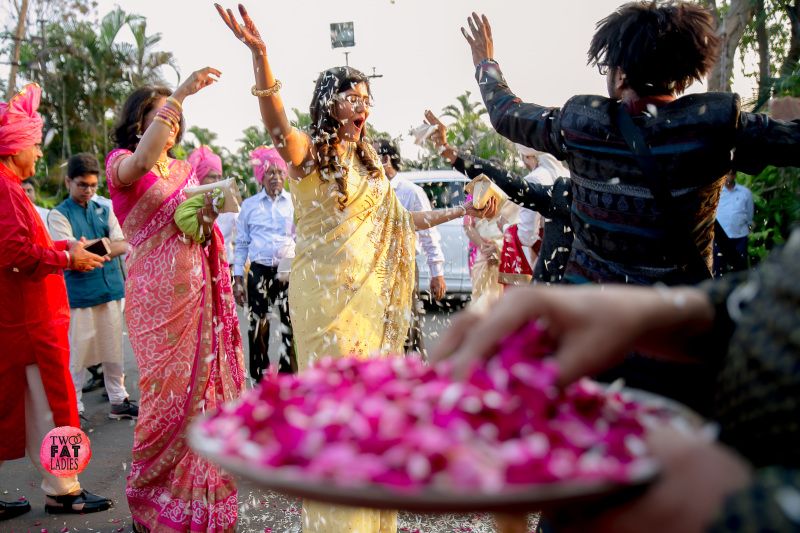 Download Mehendi numbers and play them in a loop to add the final touches to a great afternoon! You could even make a shareable playlist on Apple Music or Gaana so that everyone knows what's the music to coordinate dances or even give suggestions on what to add! If you have good strong bluetooth speakers or a friend does, then they should be good enough, or you could pair two speakers in diff corners of the venue for a better feel!
Here are some great suggestions for your Mehendi playlist!
ALSO READ: Mehendi At Home? Here Are Some Cool Decor Ideas To Do Up Your House On A Budget!