"I'm A White Girl Who Works As A 'Human Table' At Indian Weddings"
BY Guest Author | 22 May, 2019 | 4120 views | 4 min read
Imagine being equated to a show-piece at a wedding. Yea, no different than a table centrepiece or a pretty corner setting- and imagine feeling like that with hundreds or more staring at you, many of them in a cheap, letchy way enough to make you uncomfortable. Doesn't help that this gig comes with an outfit- something skimpy and shiny, that comes with a garish headgear. Yea, all this sounds very Vegas-like, but imagine this scenario at an Indian wedding, which is seeing more and more pale-skinned white 'firang' girls being hired for the guests' 'entertainment value'. 'White girl' jobs at Indian weddings include serving drinks and snacks to the guests while being skimpily clad, or being a background dancer in the Sangeet or accompanying the groom while he makes his entry, and one of the worst? Being a human statue- all this just to give into the 'white skin' fascination and obsession that Indians have, especially the men.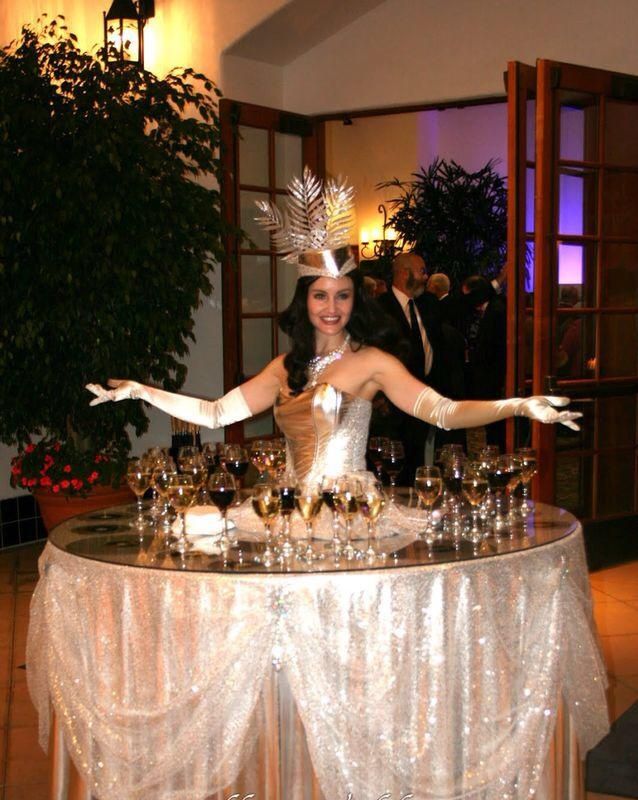 Image via Vice
For the uninitiated, this is the concept of a 'human table', where white girls are paid money just to be inanimate objects at weddings, making the bar or the champagne table look pretty by just standing there looking hot. And this is not something that's an indulgence that the rich are giving into at their big fat Indian weddings. What's disturbing is this is an obscene new trend growing among India's middle classes as well, who can afford to include foreigners as waitresses or dancers at the weddings, to add to the 'lavishness' of the wedding, an obscene one at that. Employing 'Western' girls to hang out at weddings, sometimes doing weird things just for the eye candy value- does that sound right to you?  
As quoted by one of these girls to The Vice, "I get to be an inanimate object this evening. Not in the sense of being objectified, like, "Women are just pieces of meat." No—literally. Tonight, I am going to be a table! A human table wearing a glow-in-the-dark fireman's hat. In my case, I'll be handing out drinks while dressed as a table—then standing there waiting to have the empties deposited back onto me. It really is as interesting and embarrassing as it sounds. Nevertheless, it pays well, and in many senses this is the whole point. It is impossible to ignore the uncomfortable racial and post-colonial undertones at play in my situation. For whatever reason, affluent Indians seem to place a premium on pale skin, and anyone rich enough to pay for ethnically white people to work as living furniture at their weddings is seen as kind of a big deal. From start to finish, the whole experience was insane."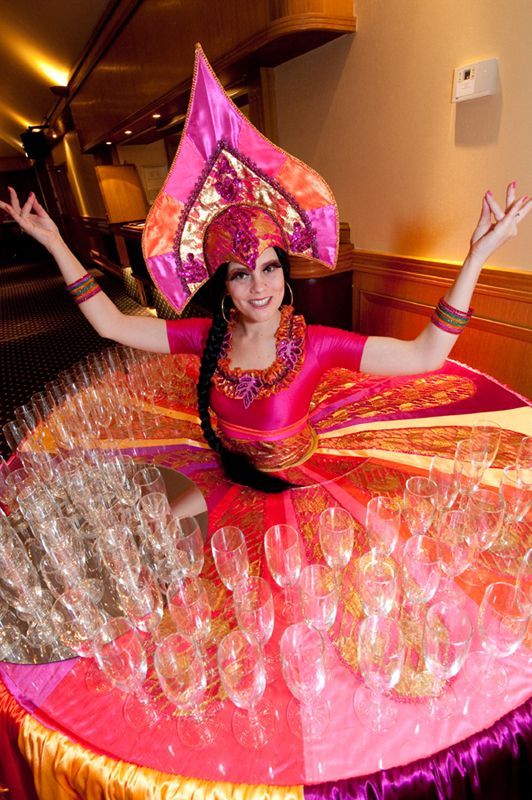 Image via Pinterest 
And if you think that the girls really have a choice whether or not to do this- that's really not the point. A lot of these girls come from humble backgrounds and are either interning or studying in Delhi and doing the odd job to make ends meet, and there's nothing wrong with that. What is wrong is, why have jobs like these in the first place? Apart from being misogynistic, sexist and white-ist and not to mention, racist, there are so many other things wrong with this. A lot of these girls aren't even properly told what they have to do, are lied to, lured and auditioned on their 'hotness'... and many of them barely escape the clutches and grabs of letchy men at these weddings as if the stares weren't enough. 
While it is each to their own, and a few girls might not even mind the attention or the money, fact is, it is an ugly trend, which needs to stop. It's a wedding after all, not a circus.