Jewelry Guide: Vankis For The Newest Brides On The Block
BY Meenu | 15 Jun, 2020 | 6268 views | 3 min read
Vankis or baaju bands have been a mandate for bridal accessories. Brides in Southern states of India, usually wear a different style of vanki for different functions. So, as we list down some of the most beautiful vankis/armlets that we spotted on real brides, take pointers and start pinning!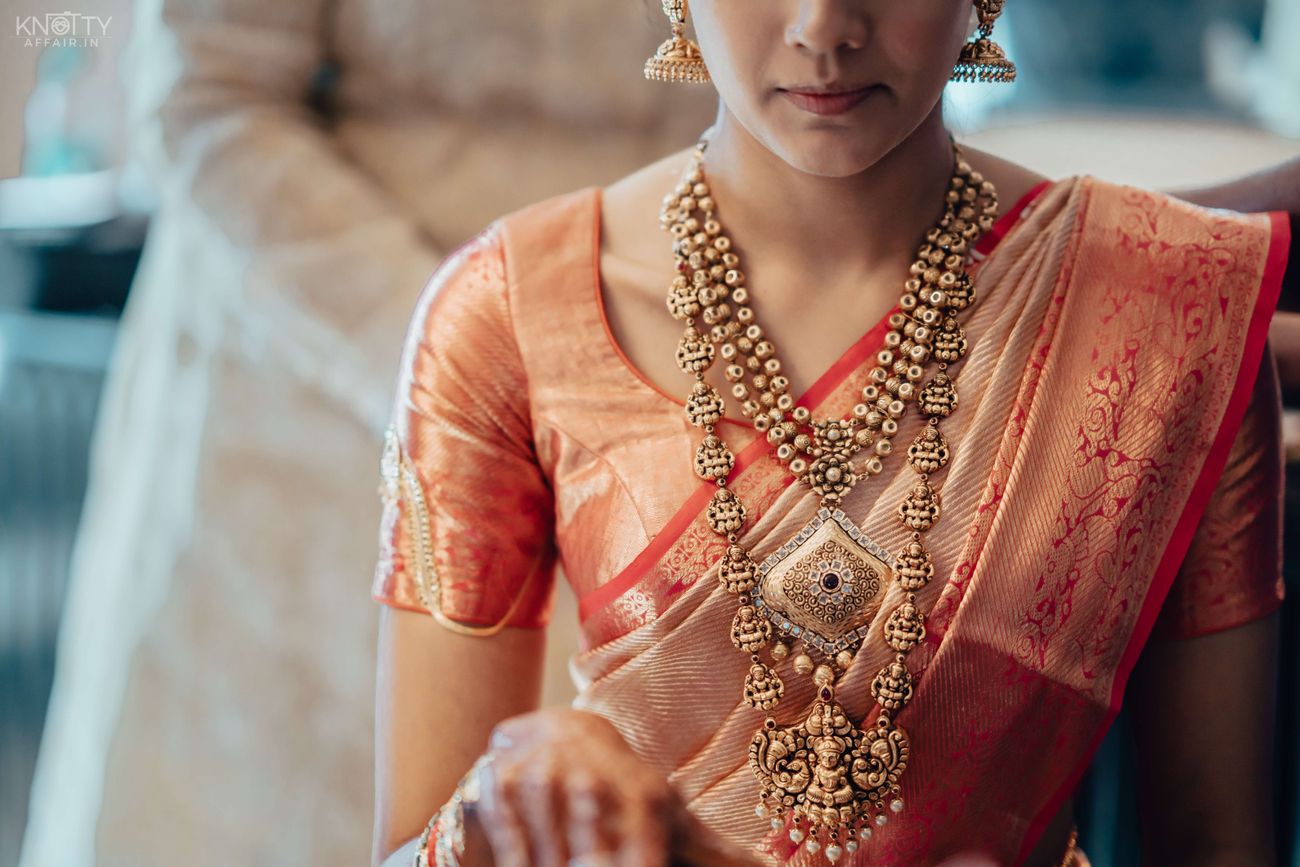 Image Via: Knotty Affair
This one is a simple vanki. A broad gold strip with intricate work in it. This vanki is a perfect addition to any ceremony. In fact even a wedding guest can sport this baajuband if you are going easy on the rest of your jewelry.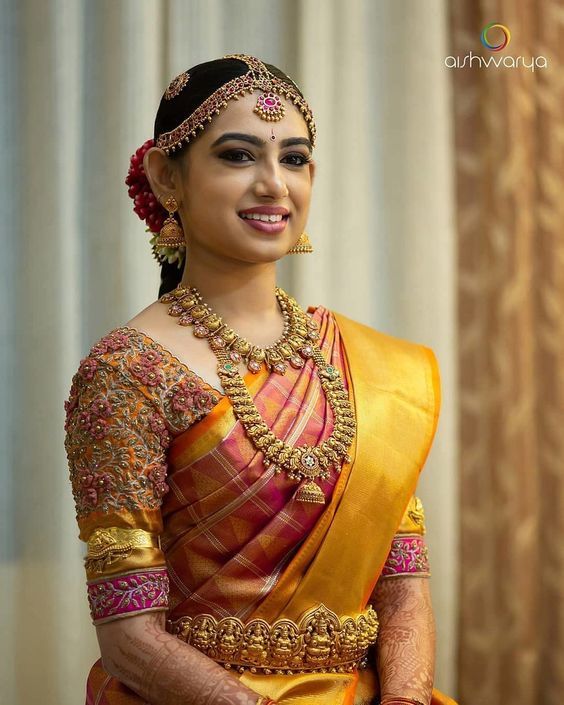 Image Via: Aishwarya Videos And Photos
This vanki design is a classic. It is delicate and can be chosen in plain gold, stone studded or however it works for your saree. This vanki has been a constant companion of the yesteryear brides and if you are going for a classic look, then this is the vanki you should choose.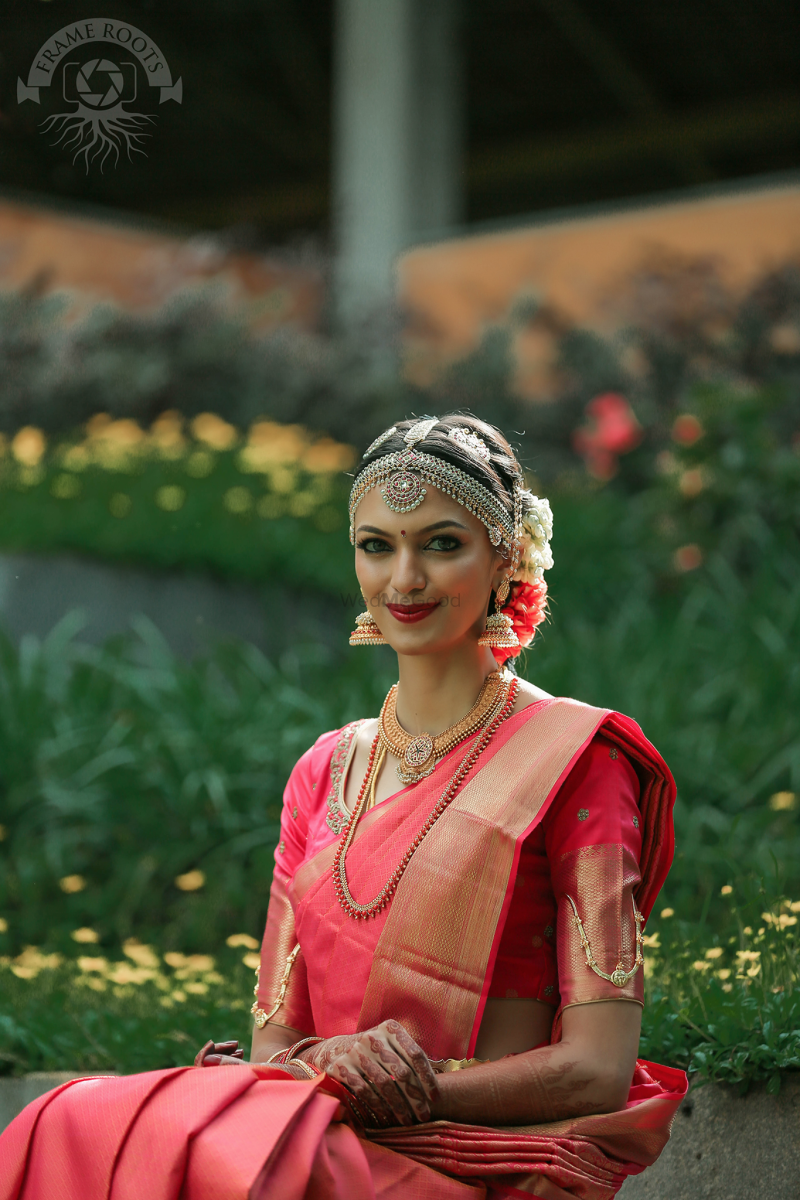 Image Via: Frame Roots
Adding some more glam to it is this armlet that has this heavy motif at the centre, and yet maintains the vanki in delicate form. Is it not beautiful?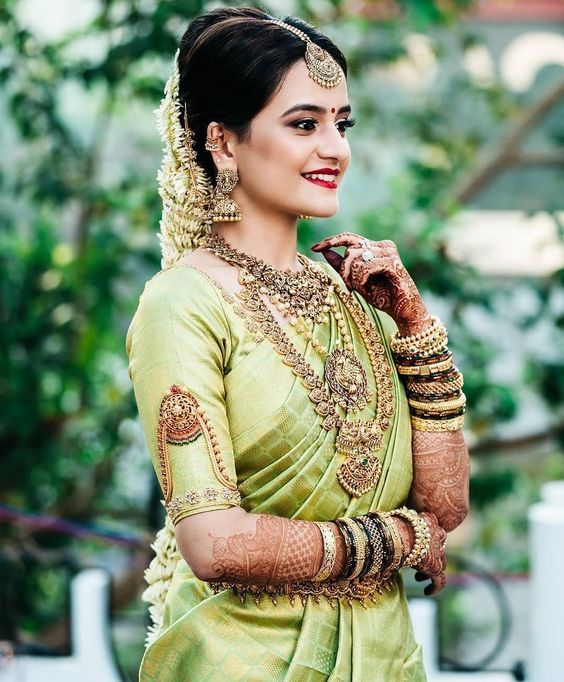 Image Via: Pinterest
If you are going for antique jewelry for your Muhurtham look, then make sure your vanki is also a part of the same kind of jewelry. This bride with the ice blue Kanjeevaram and the antique Vanki is perfect!!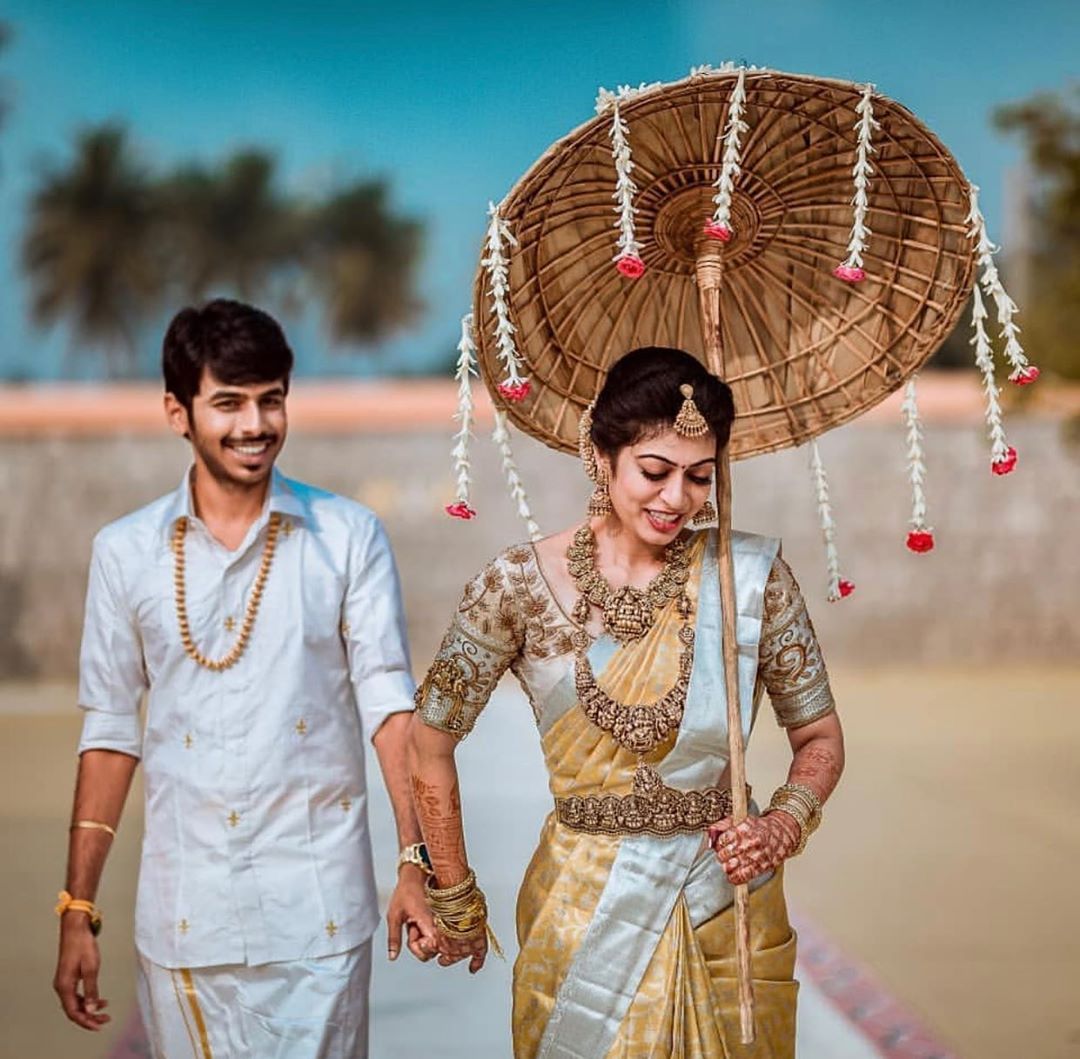 Image Via: Screenastar Photography
If you are wondering how you can manage a heavy embroidered bridal blouse along with a vanki, then why don't you opt for these band kinda armlets? They would surely blend in. Alternately, you can opt for stone vankis that would add the extra bling.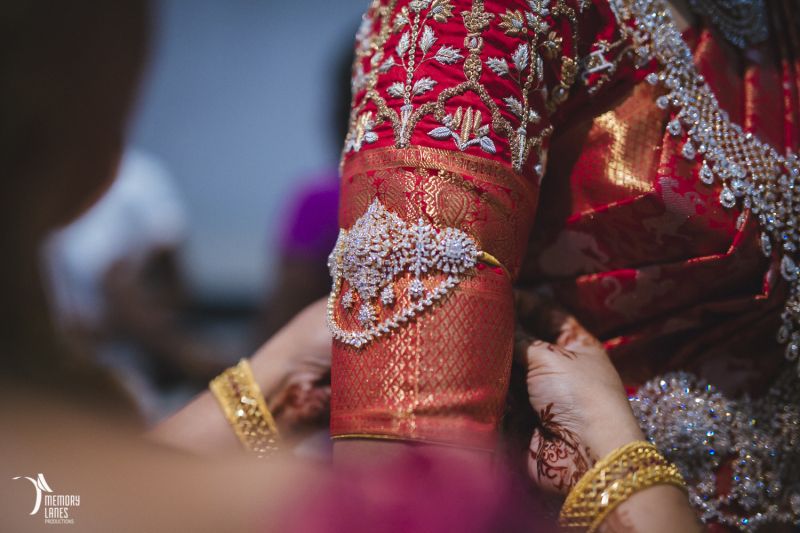 Image Via: Memory Lanes
For those brides who are going with a heavy border blouse, then heavy vankis will look lovely and create the needed effect. You can always go for heavy vankis even with your short sleeve bridal blouses.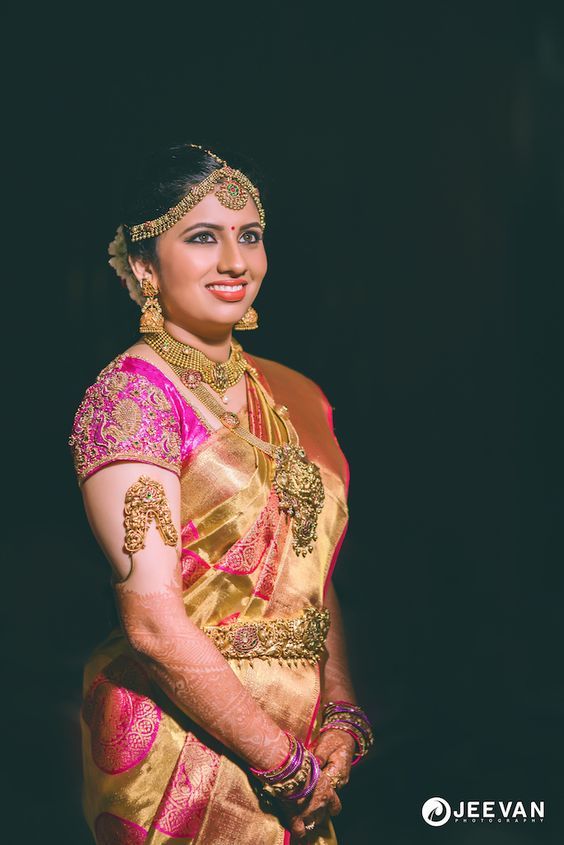 Image Via: Jeevan Photography
You can also opt for these choker style vankis that have loops and a hook. In fact these vankis can always be doubled up as a pretty choker sometime later!! So invest in atleast one of these!! Also this is perfect even when you are just attending a wedding.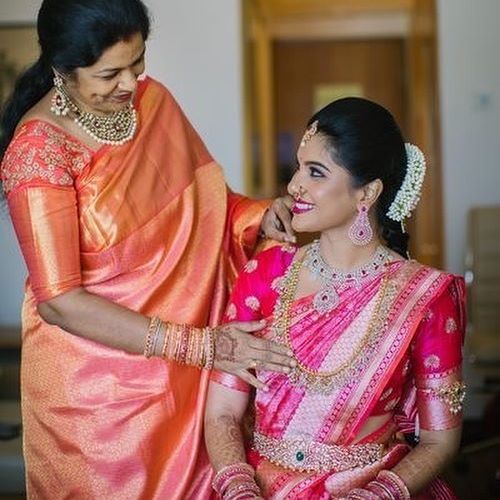 Image Via: Pinterest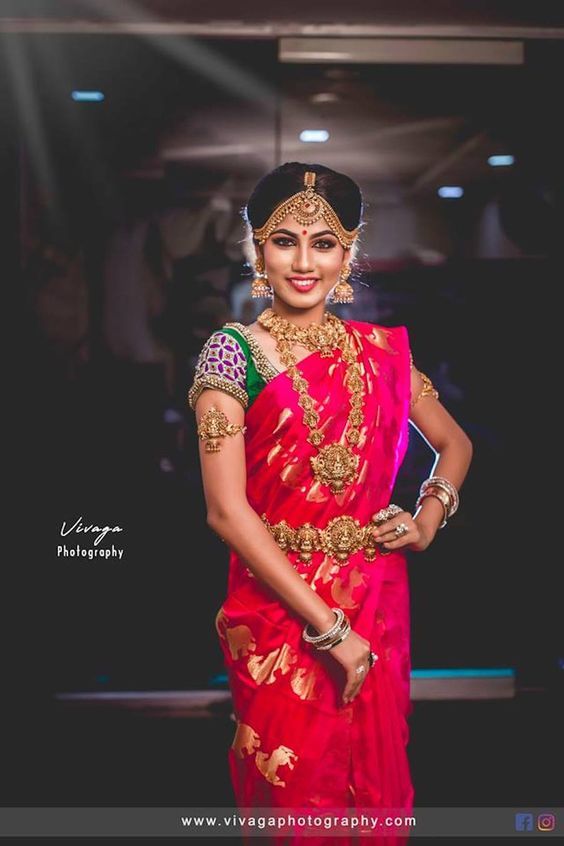 Image Via: Vivaga Photography
By now you brides would have sorted your Vanki. And if you are looking for more jewellery inspiration, we've got it all! From prettiest haars to the most interesting belts, we have something for all your jewellery needs!  wanna freeze your other jewelry plans then you guys just need to click these.