New Age Hangings We Spotted at Real Weddings : Knockout Decor Ideas
BY Sakshi | 14 Oct, 2017 | 5882 views | 2 min read
Bottles, bird cages and mason jars are passe now, there are some cool new age hangings we are spotting at weddings these days, and they are so cool that we just had to feature them! From quirky to pretty and bright to neutral, these props are so eye-grabbing, that they not only make the decor look wow but even make the photos pop!!!
Tassels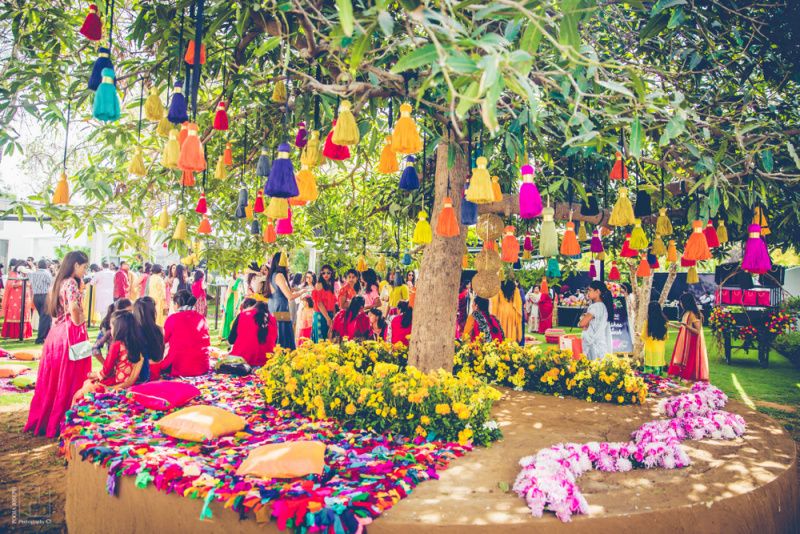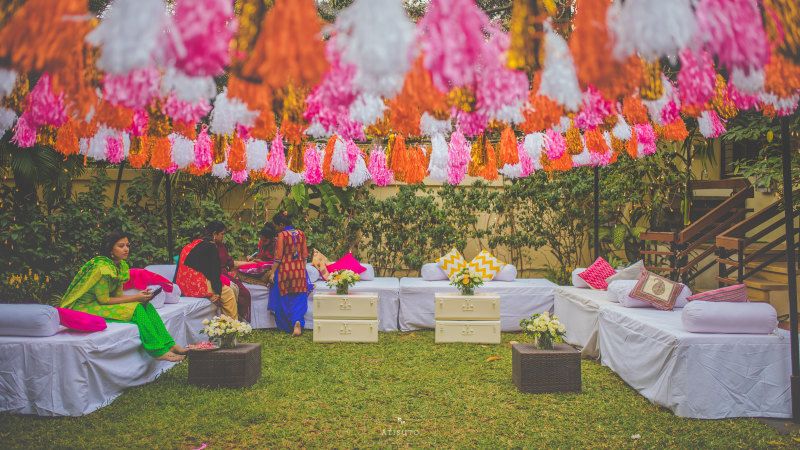 Image via Pooja Joseph Photography★ 5  and Atisuto
Whether they're glittery, plain or gota ones, tassels are the most happening decor things in weddings these days, and you can see why! So happy happy!
Dreamcatchers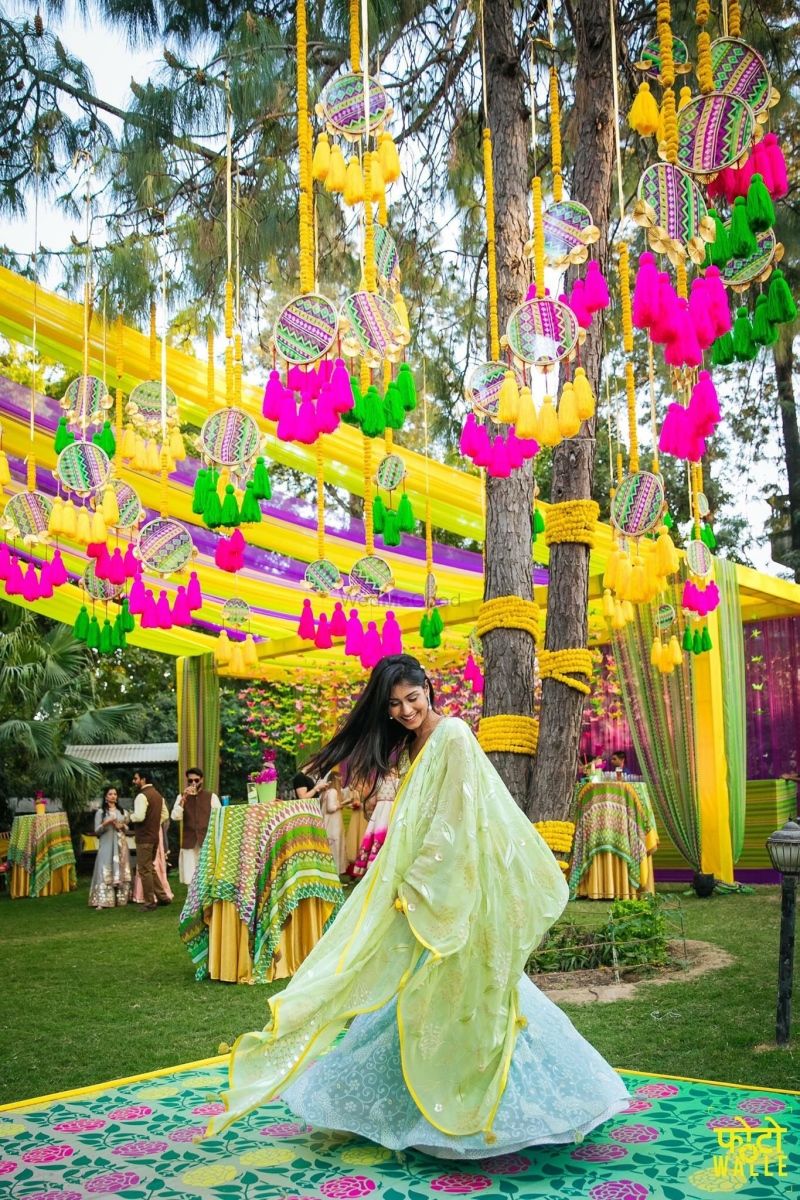 Image via Abhinav Bhagat★ 5  
Another hot favourite, these can put a smile on anyone's face, whether they're bright or neutral!
Books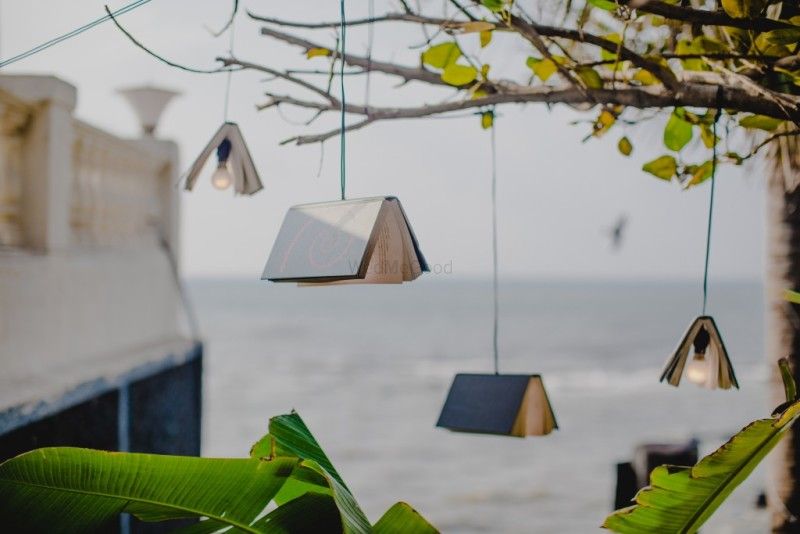 Image via Altair★ 5
Books hanging as lamps? So so cool!
Food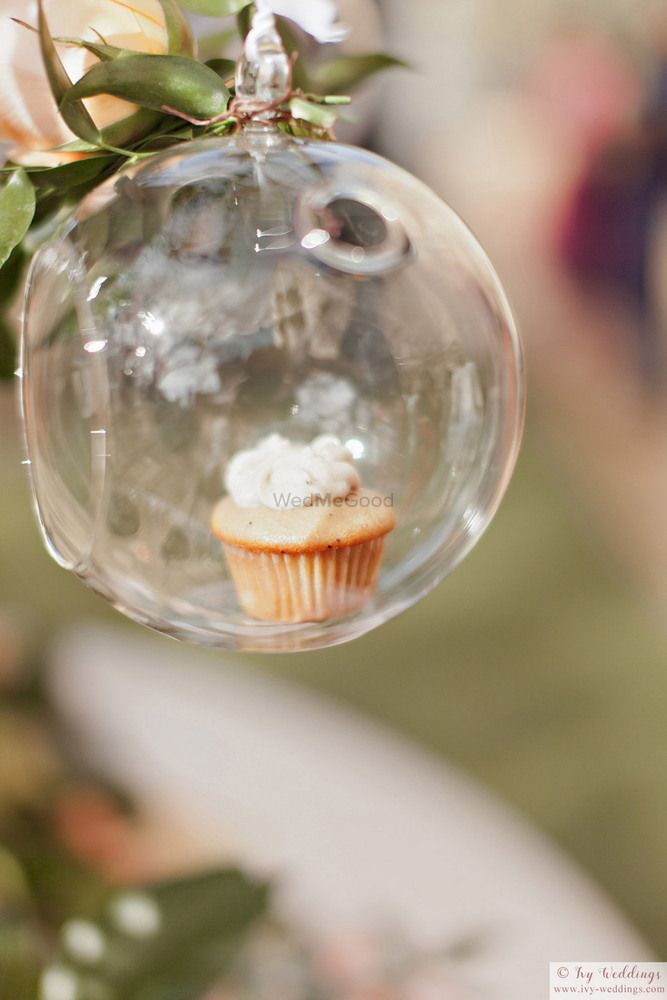 Image via Matt and Ivy for Ivy Weddings
This is new and so interesting! Cupcakes in orbs or doughnut walls are just too unique!
Kettles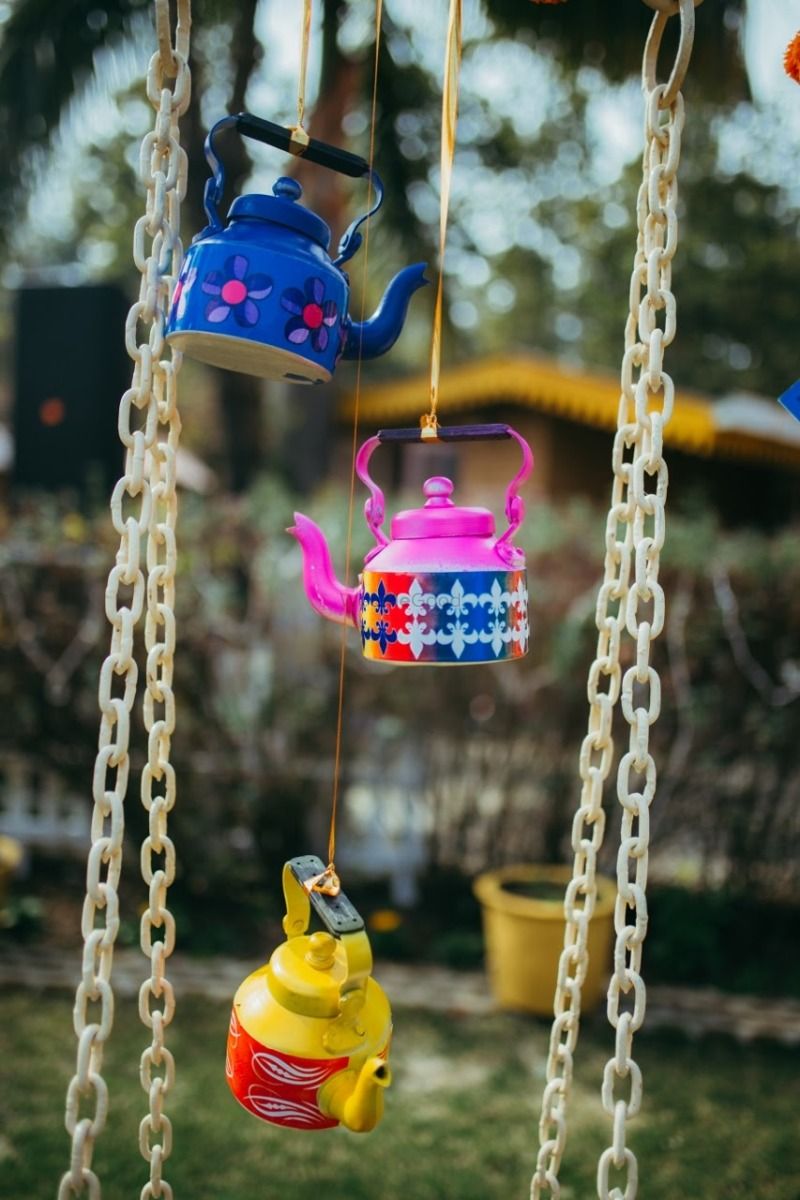 Image via Filmy Shaadi★ 4.7
Another quirky favourite that adds so much colour!
Embroidery hoops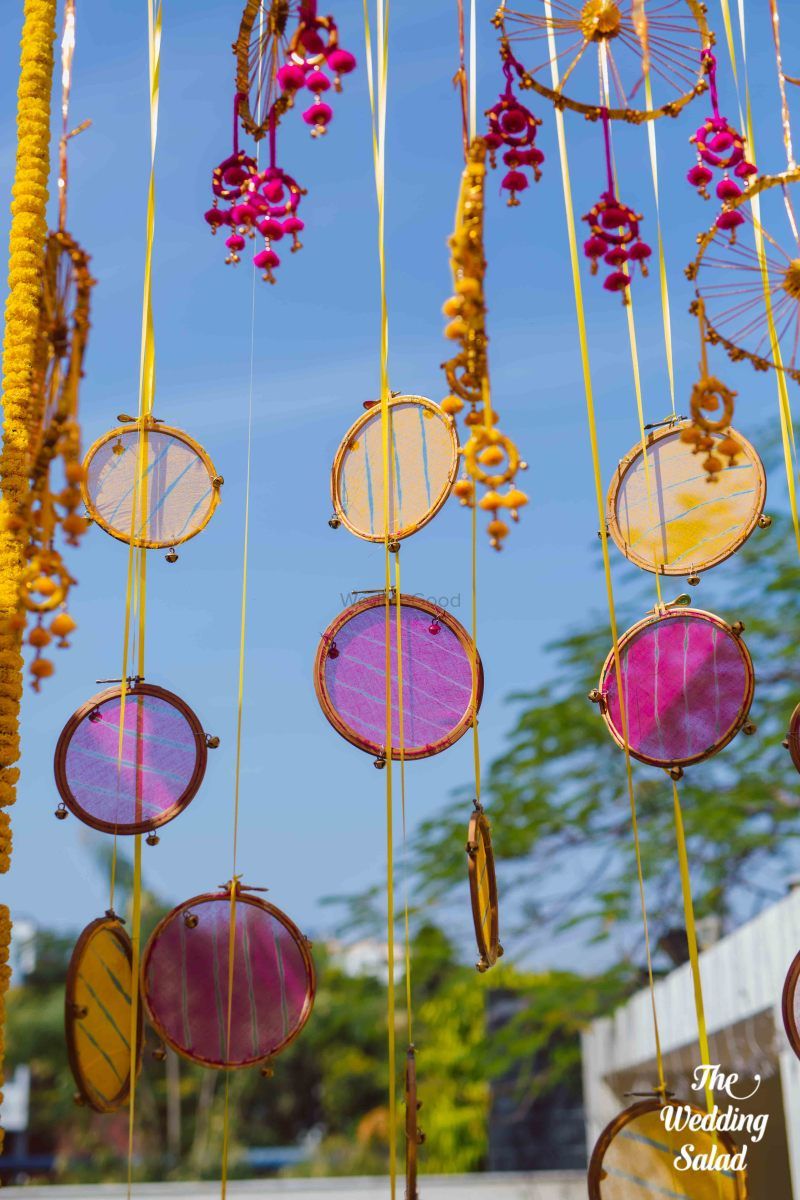 Image via Pratha Weddings and Events★ 4.7  and Vintage Nutters★ 5
These are not hard to source, but add so much especially when suspended beautifully with other decor elements!
Bangles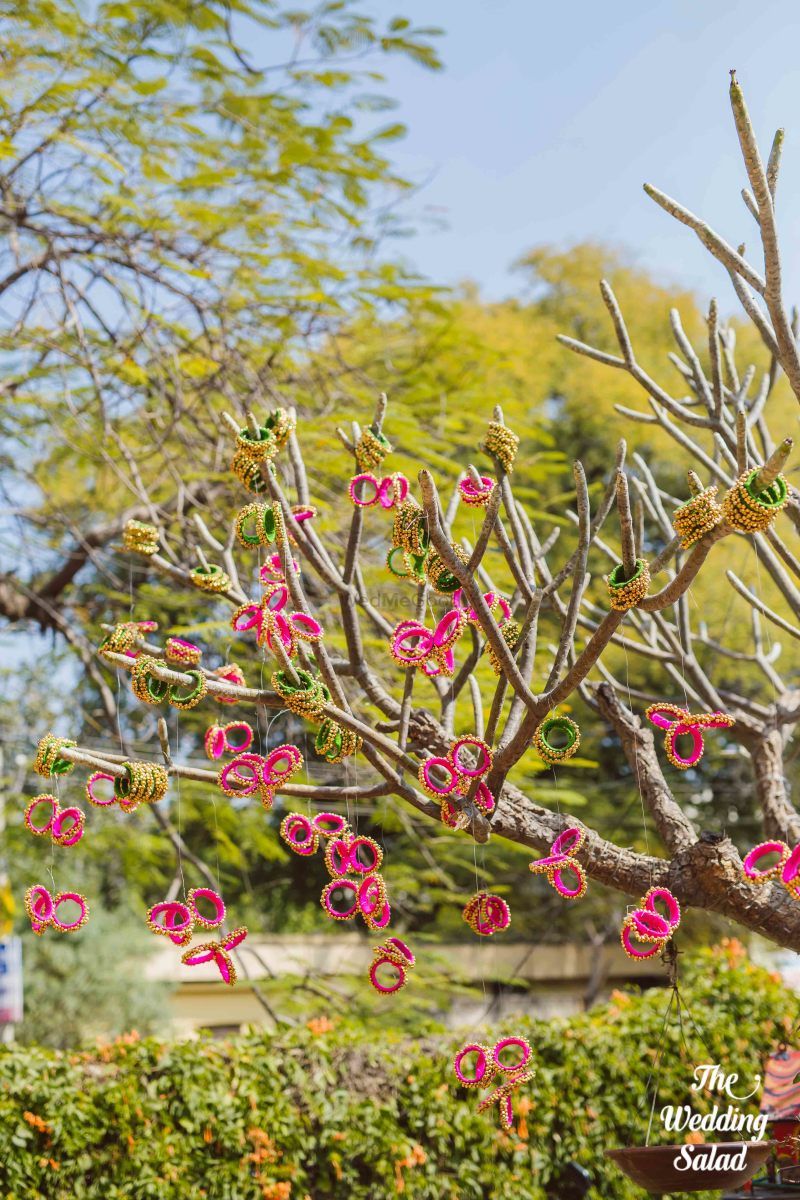 Image via Vintage Nutters★ 5
Who would've thought this could be an idea too? Perfect for the Mehendi!
Kites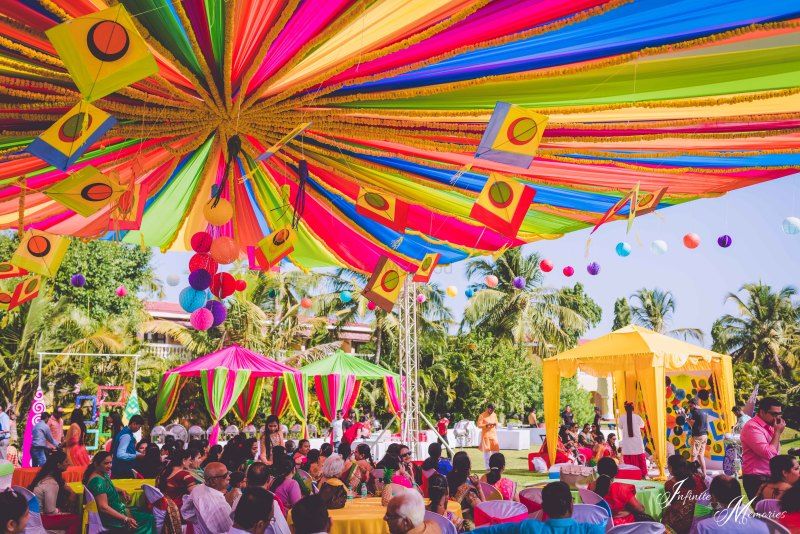 Image via Infinite Memories
Kites are such a refreshing and sweet idea! Plus super economical too!
Lace Umbrellas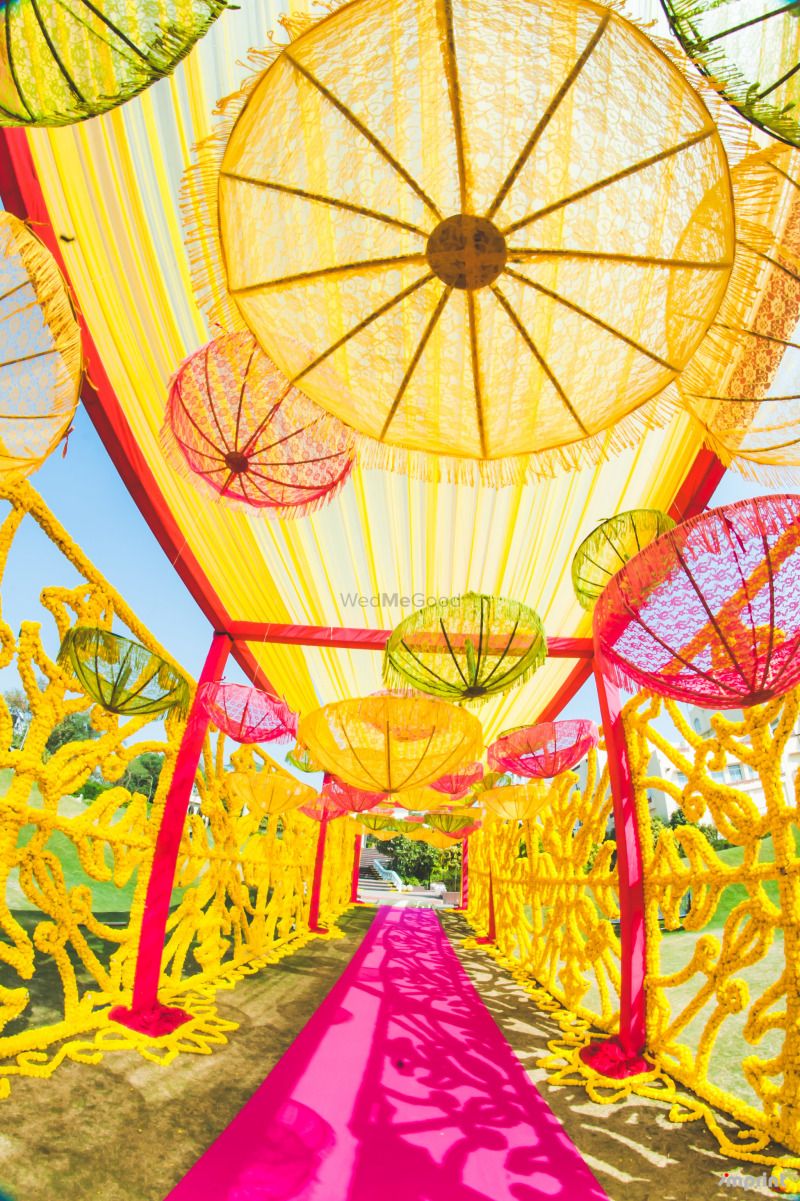 Image via The Imprint Studio, Dubai★ 5
Lace umbrellas are the new decor hangings people! Rajasthani ones and coloured ones have become pretty common, but these are  newer on the block and so cool!
Paper Fish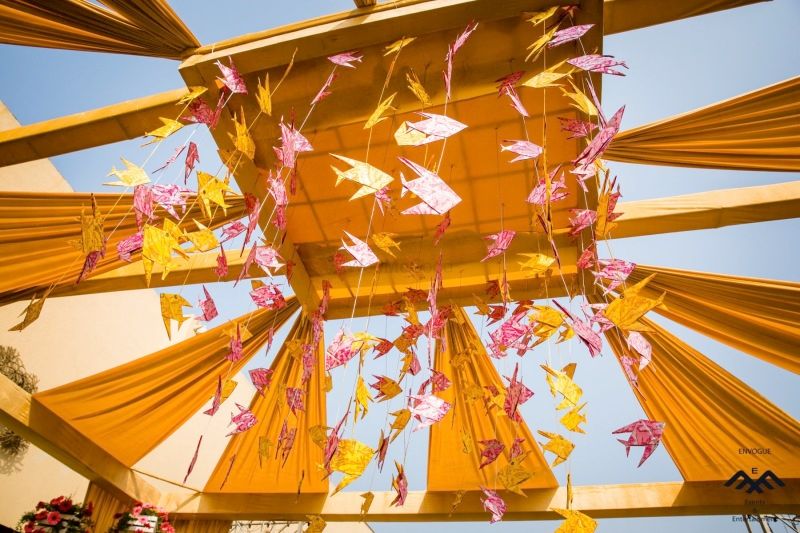 Image via EnVogue Events & Entertainment★ 5  and Treasured Occasions
If the trusty old cranes are not your thing, then try some paper fish instead!
Metal Geometric Orbs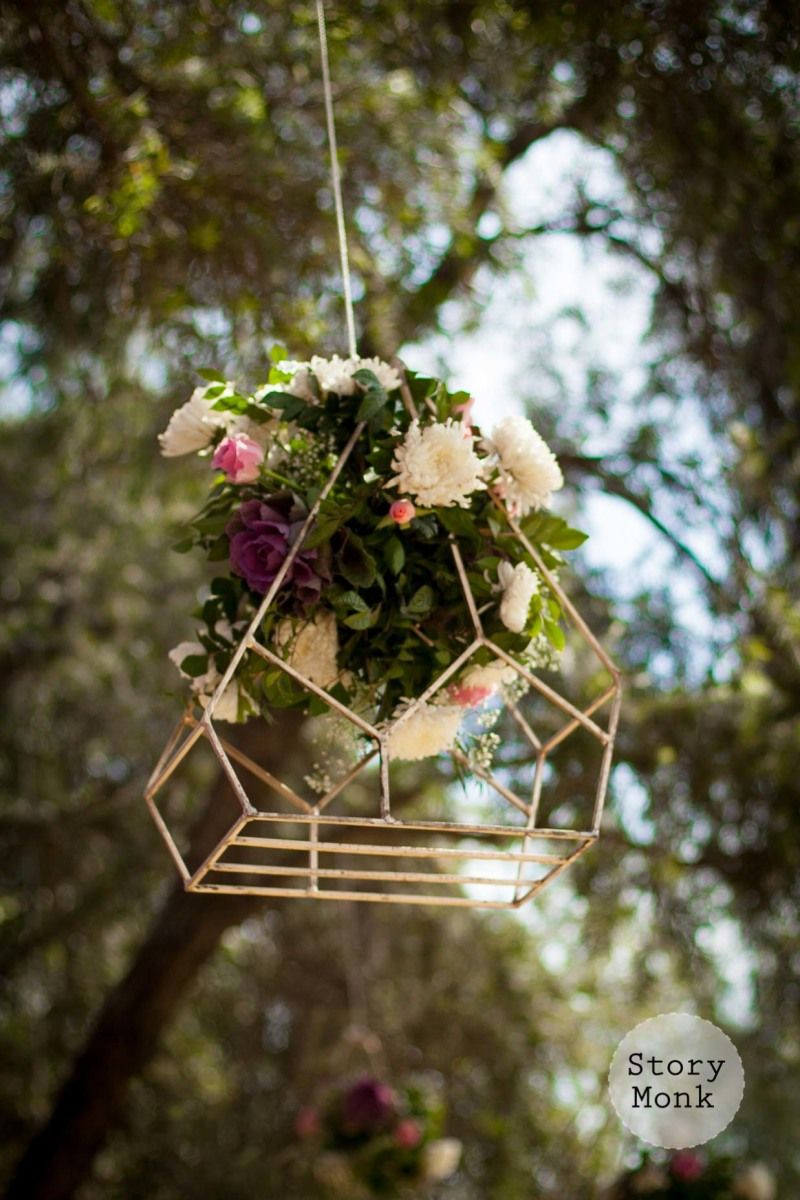 These metal orbs are the toast of town and are being used in place of birdcages for months now. 
Tiffin-carriers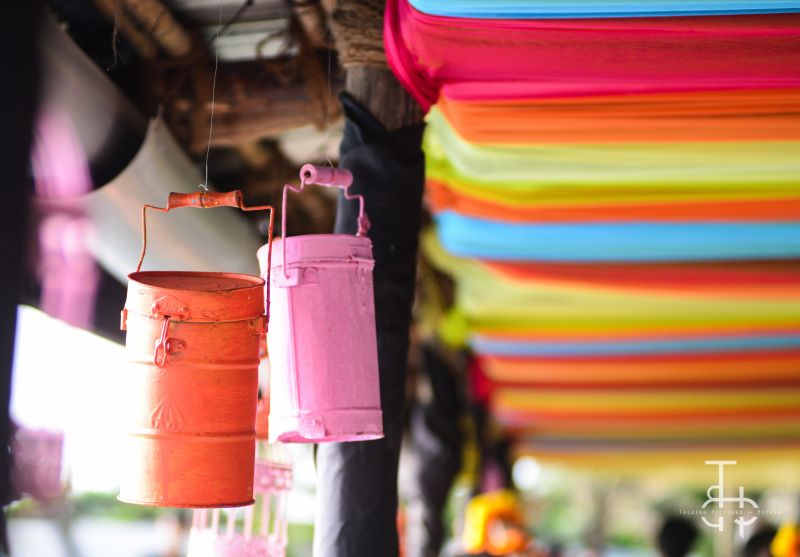 Big but pretty and totally unusual! 
ALSO READ: #Trending: Suspended Food? That's So DOPE!