New Stage Backdrop Ideas We are Loving These Days!
BY Sakshi | 11 Mar, 2017 | 9969 views | 2 min read
While stageless weddings are gaining popularity these days, wedding stages are becoming more and more fun and exciting- a far cry from the boring traditional stuff we're used to seeing! Here are some of the stage backdrops we've loved off late! So get inspired!
Unique Central Courtyard Stage
Image via Through the Barrel★ 4.5
This is probably the most innovative stage backdrop we've seen in a while! With hardly any flowers, all botanicals and that giant wooden hashtag brought to life, it's fun and classy at the same time!
Grand wedding stage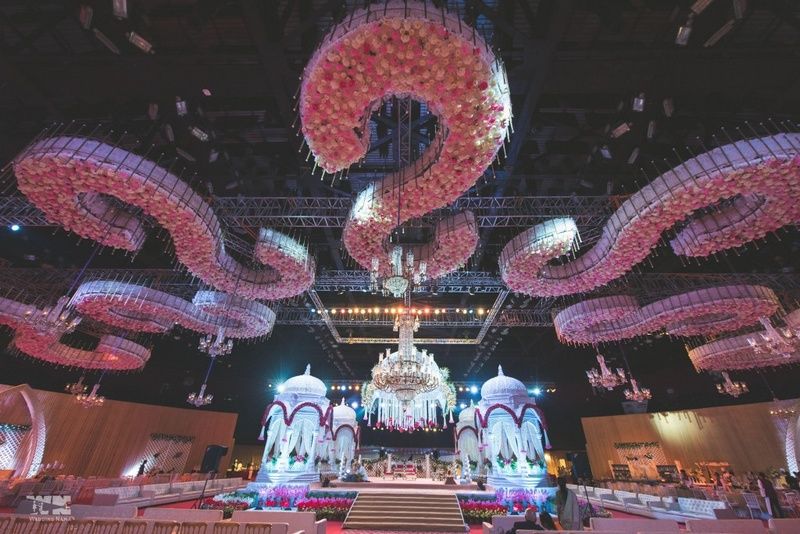 Image via WeddingNama★ 5
Now that's called grandeur! This stage backdrop with the massive floral frames on the ceiling and temple tomb pillars and chandelier- grand, yet classy!
Floral wall backdrop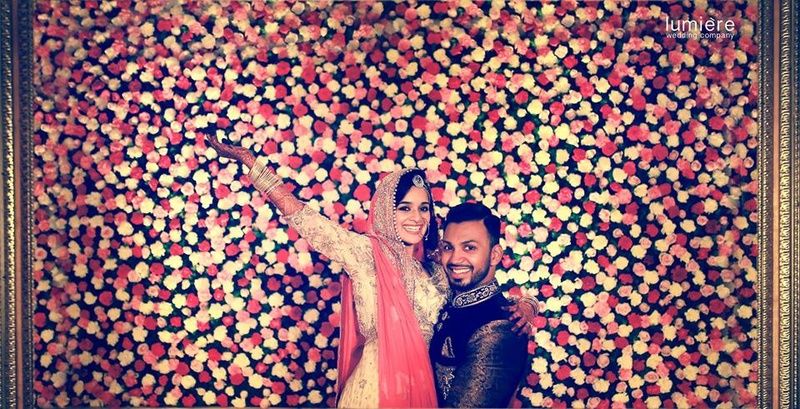 Image via Lumiere Wedding Company★ 3.9
Flower or floral walls are the newest stage decor ideas on the block, and they look awesome- great as photo booths too!
Pastel stage decor with hanging floral frames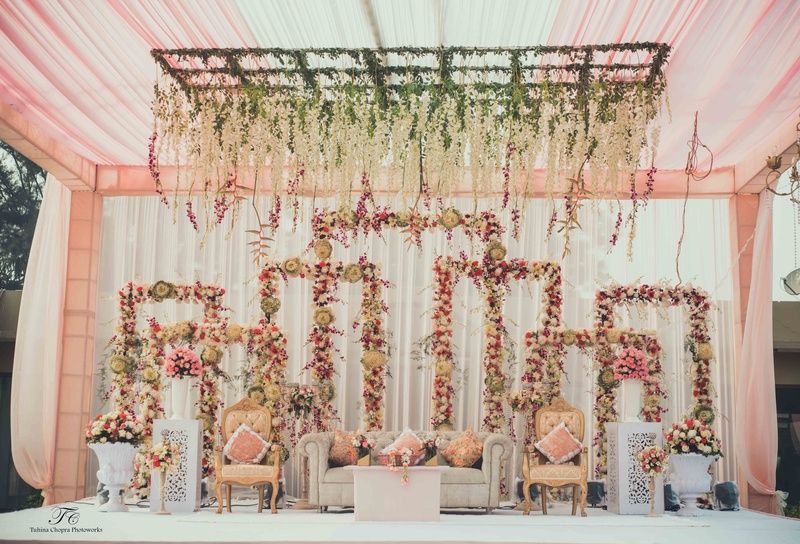 Image via 

Tuhina Chopra Photoworks
Another way to do a floral backdrop! These giant floral frames add so much character to the stage- and pastel is a great theme for the wedding or the engagement!
Botanical backdrop with hanging mirrors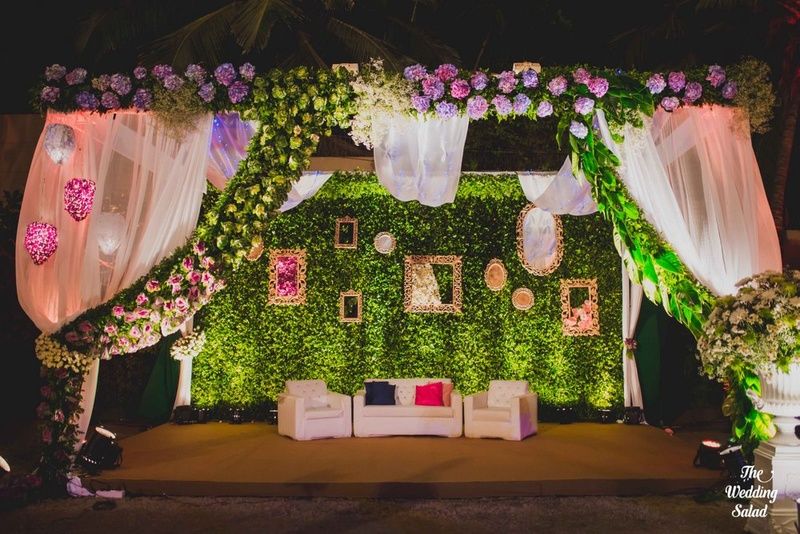 Image via Taj President Mumbai
Botanicals are big at weddings, and a green wall looks amazing as a backdrop in the photos as well! The drapes on the side and the hanging mirrors add so much more!
Magical white backdrop with fairy lights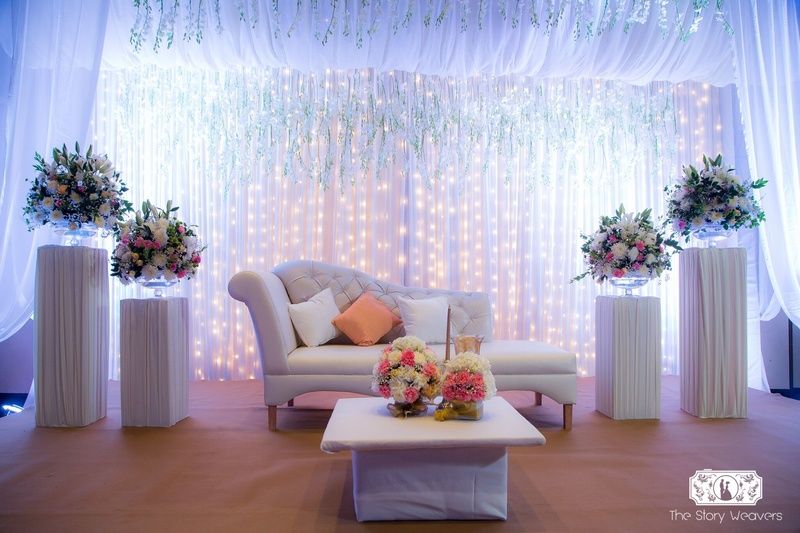 Image via Devika Sakhuja★ 5
How pretty is this backdrop for an engagement? With the white drapes and fairy lights behind it, it looks magical!
Stage backdrop with criss-cross drapes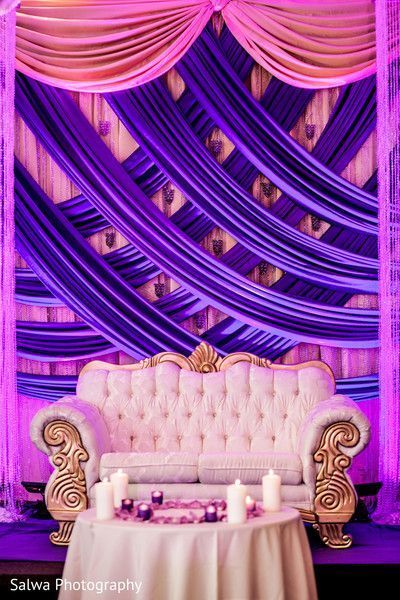 Image via Pinterest
These criss-cross drapes make for such a unique stage backdrop! You can use a contrasting colour scheme to make it really pop!
Simple and pretty stage decor in white and lavender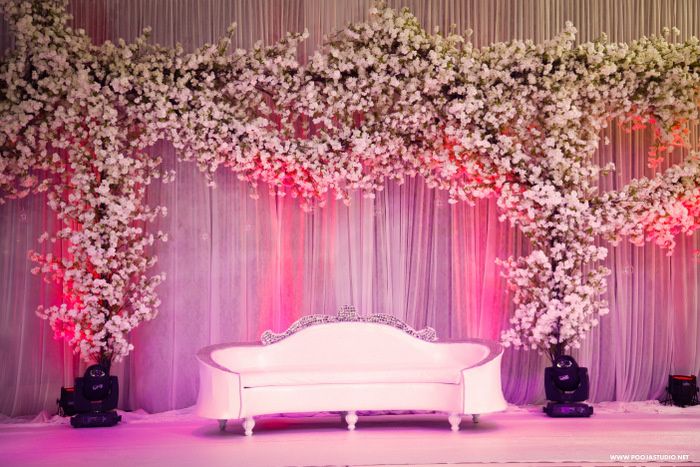 Image via Priyanka and Rohit's Real Wedding
Sometimes, simple is all you need! This elegant white and lavender decor with the floral backdrop is simple and awesome!
Vintage stage decor with ferns and creepers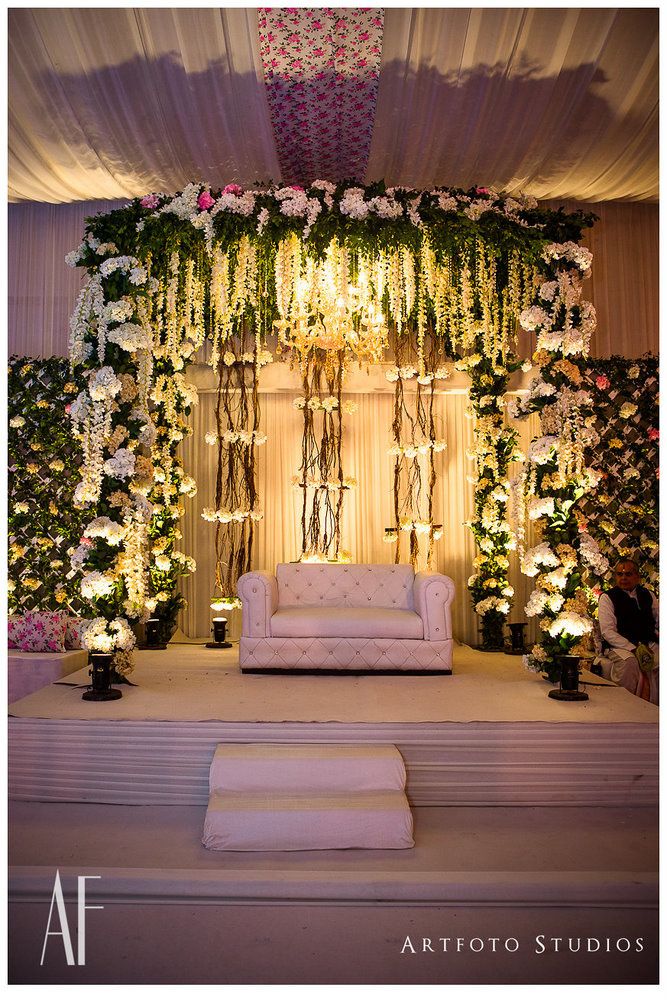 Image via Aura By Gautam Vedi★ 4.9
Ferns are so in in wedding decor these days, and this vintage English decor is so stylish and on point!
Go show the decorator NOW!