Not A Fan Of Floral Buns? Here Are A Few Bridal Bun Accessories For All New Brides- From Subtle to OTT
BY Soha | 08 Jan, 2019 | 11191 views | 3 min read
Getting married soon? Well, we hope you are prepared (at least mentally) to be photographed 20 million times. Haha, well not exactly that many times, but, you know.. When it came to the best hairstyles of 2018, it was clearly everything with flowers in it. But we  understand if flowers are not your style! Worry not, we went stalking on the internet to find out how brides are customizing their bridal bun. From subtle to OTT, we picked a few out for you! 
Simplicity Never Goes Out Of Style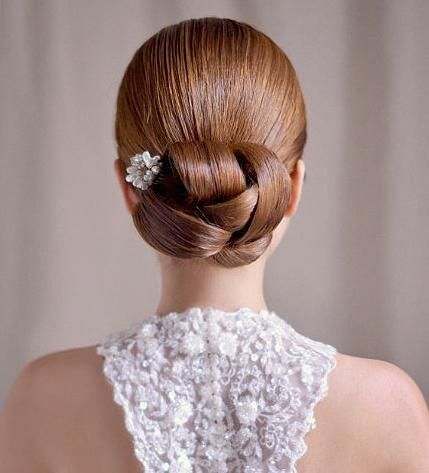 A simple juda pin with a fancy tip works just right for brides who want to make a statement and yet not go big! To make things spicier, you can go for a styled bun, rather than a simple one!
Love Baby Breath But Not A Fan Of Floral Buns? How About Vine Hair Clips?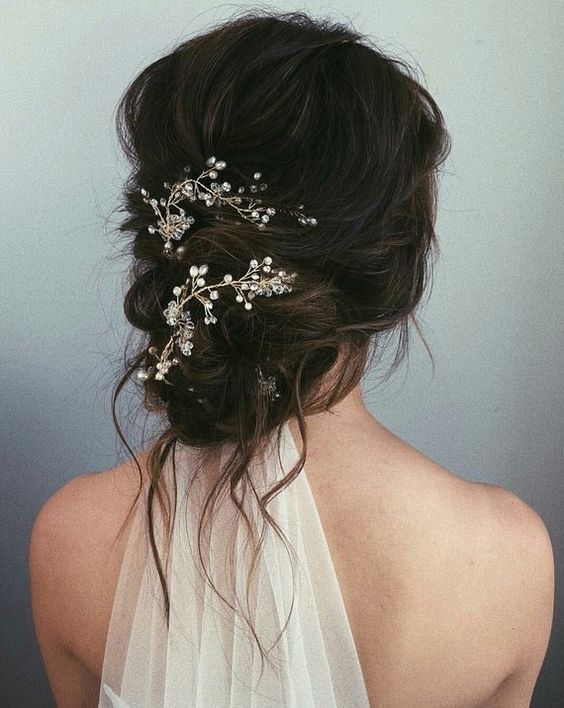 Minimal and gorgeous- these flower vine clips can instantly amp up your look! This bride used two clips with a messy bun and we are simply at a loss of words!
Or This One That Has Pearls And Covers All Over?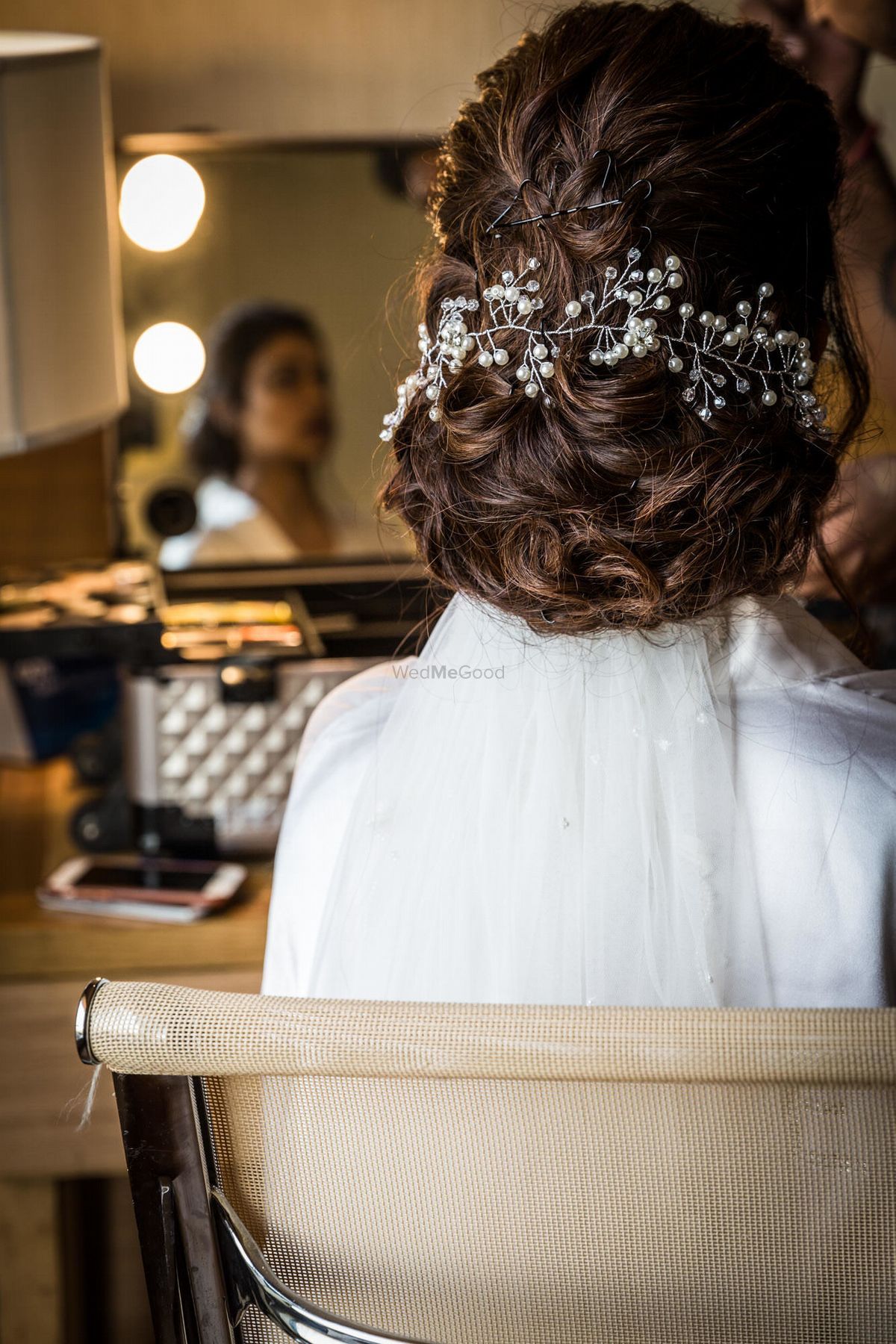 Shutterdown - Lakshya Chawla★ 4.9
You can also go for a while that covers your bun all over, with studs and pearls. Looks stunning, and is easy to wear- win-win! 
Tiny Studded Clips For Your Bridal Bun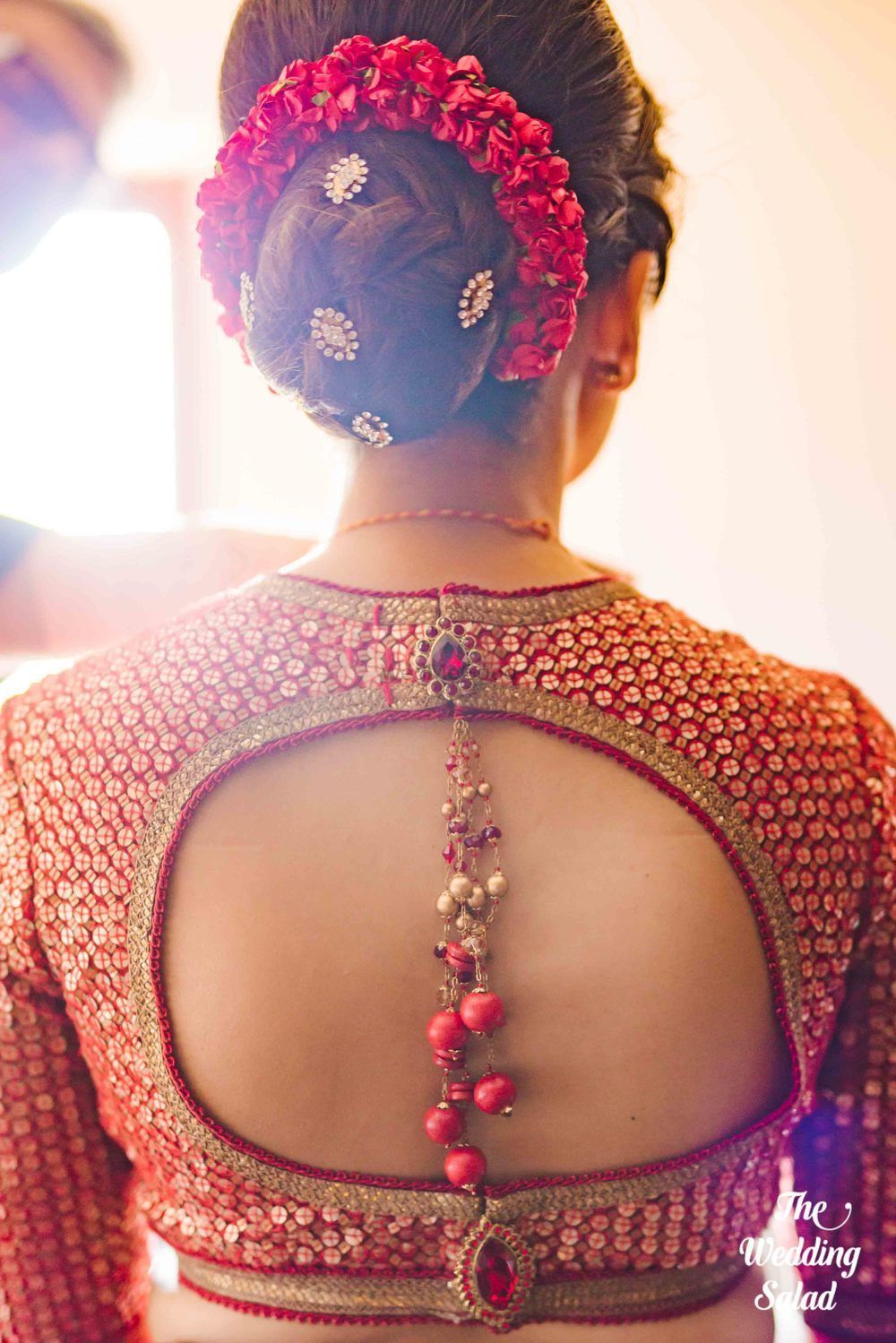 This bride paired a single flower string with small studded clips on her bun and we think that's cute! Nothing too OTT, but still enough to style your bridal bun!
Or This When It Comes To Choosing Sides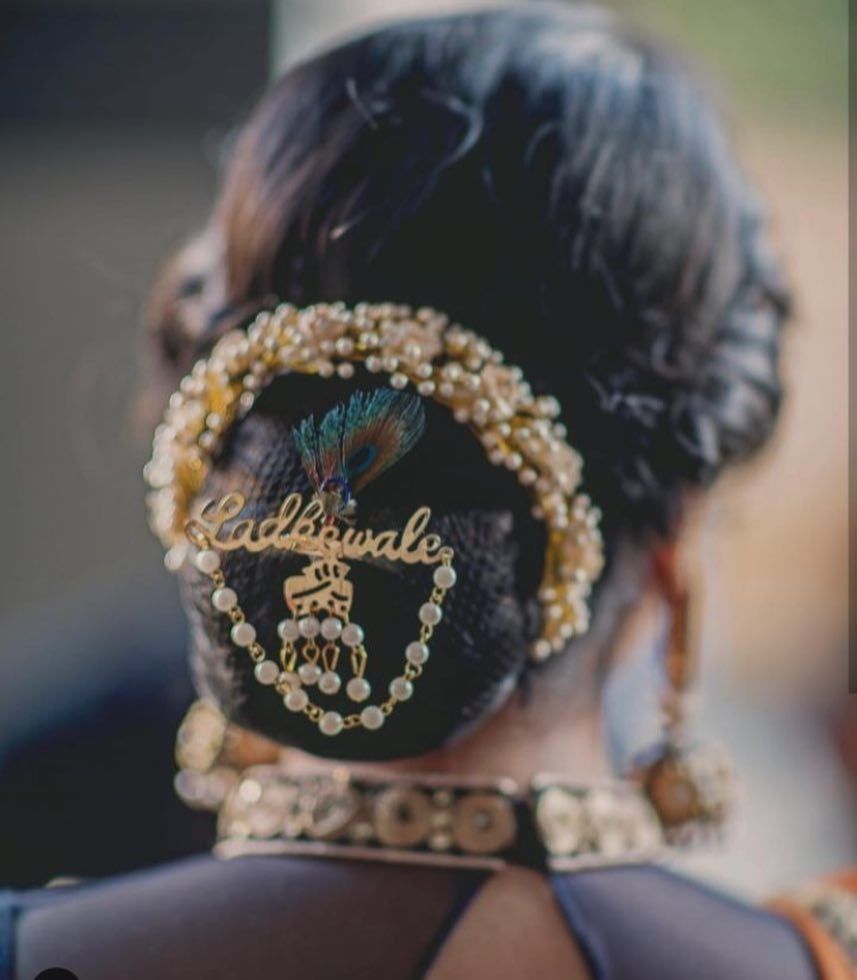 Quirky, right?
Harnesses Are Back In Trend!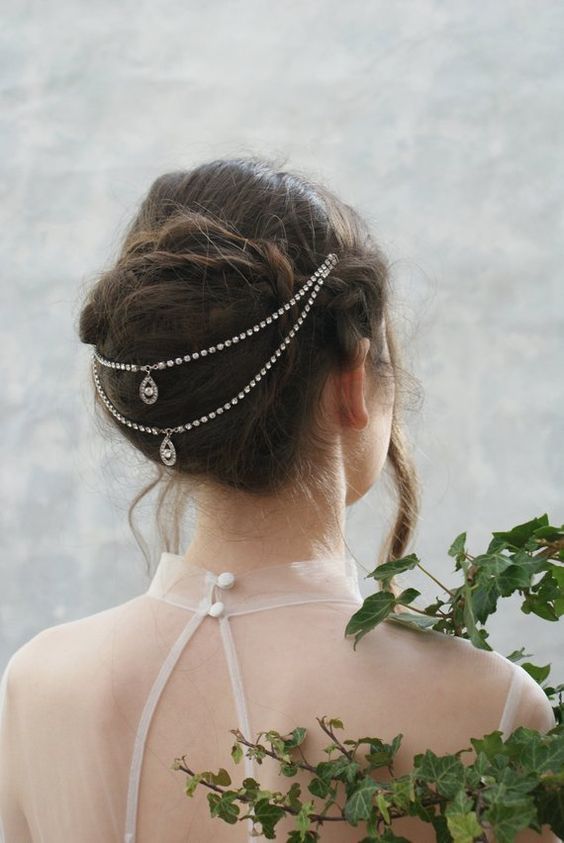 Hair harnesses have been around since ancient times, but the trend got lost over time. However, we see it coming back. Are we upset? Hell no!
Absolutely Love This One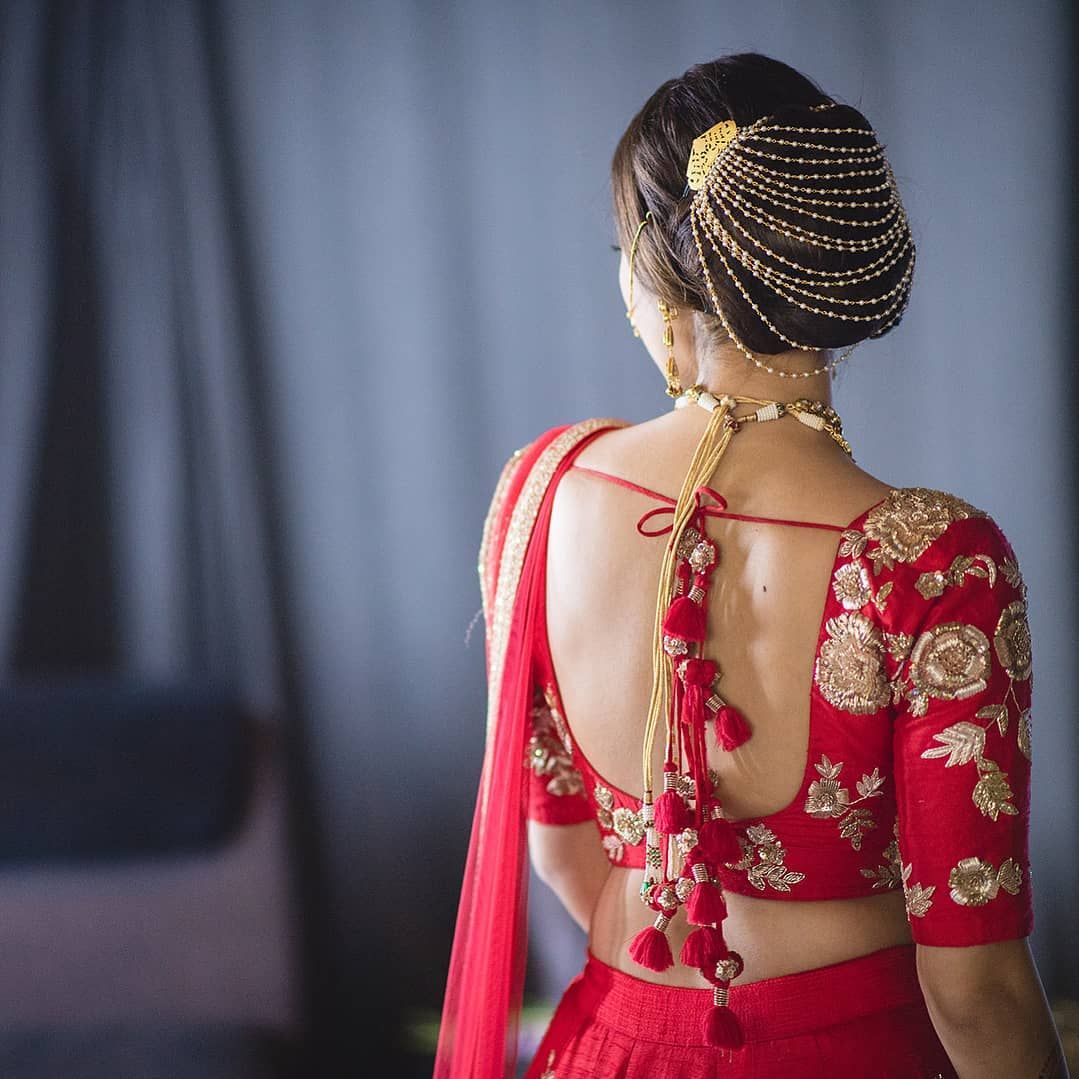 WeddingNama★ 5  ; Accessory by Minerali store
This bride chose to cover her entire bun with beaded strings in gold and we don't think we have come across something so perfect to replace flowers with!
How About Going All Out With Stunning Jewellery For Your Bun And Back?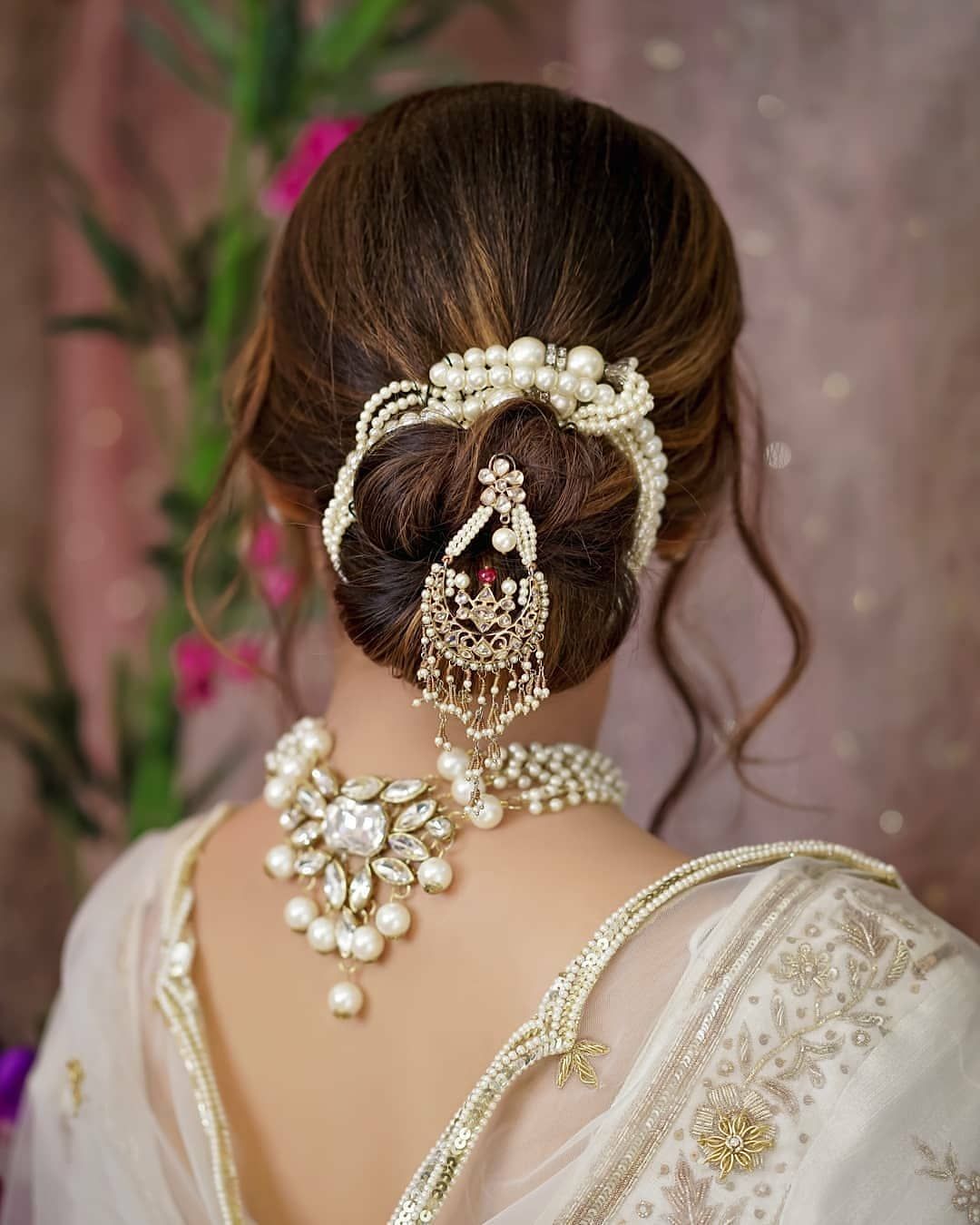 Back jewellery is still new for Indian brides, with not a lot of us opting for it. But this bride is sure giving us all the right reasons too! The pearl strings, coupled with a studded pin in the middle completes her look perfectly, what do you think?
Or This Bridal Bun Cap That's So Intricate?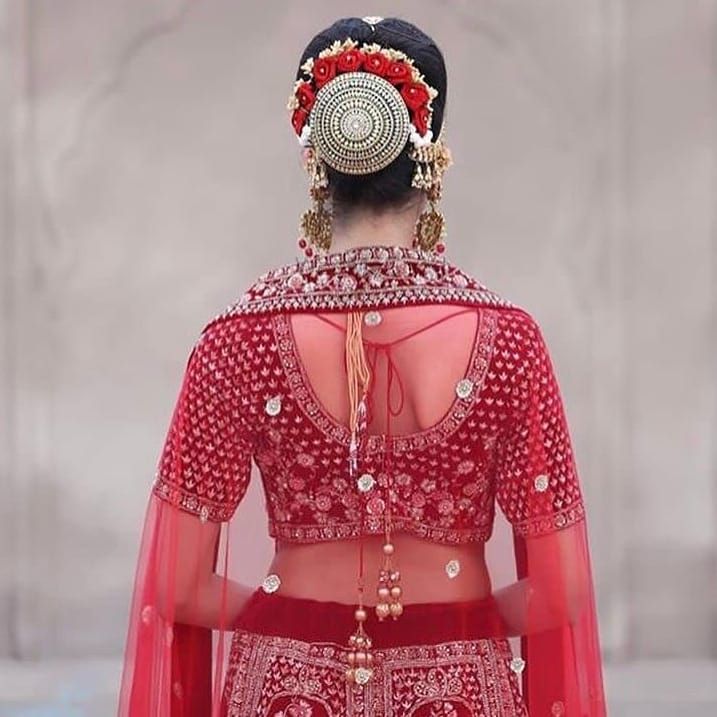 A studded cover for your bun, with intricate details and patterns? Looks stunning! You can customize it like this bride did with artificial flowers.
This Bride Wore Hair Pins With Tiny Jhoomars On It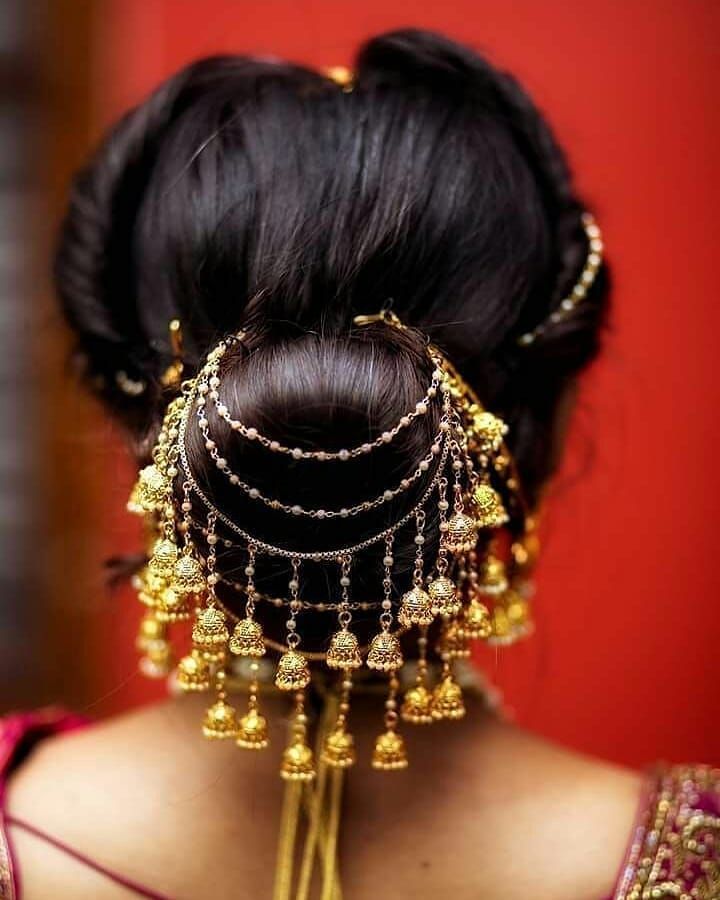 Via Indian Fashion Hubb on Instagram
This one is perfect for the brides who don't mind going all out with their styling! With tiny jhumkis and beaded strings, this one is truly traditional and unique!
And This One Who Wore A Pin In The Center With Flowers All Around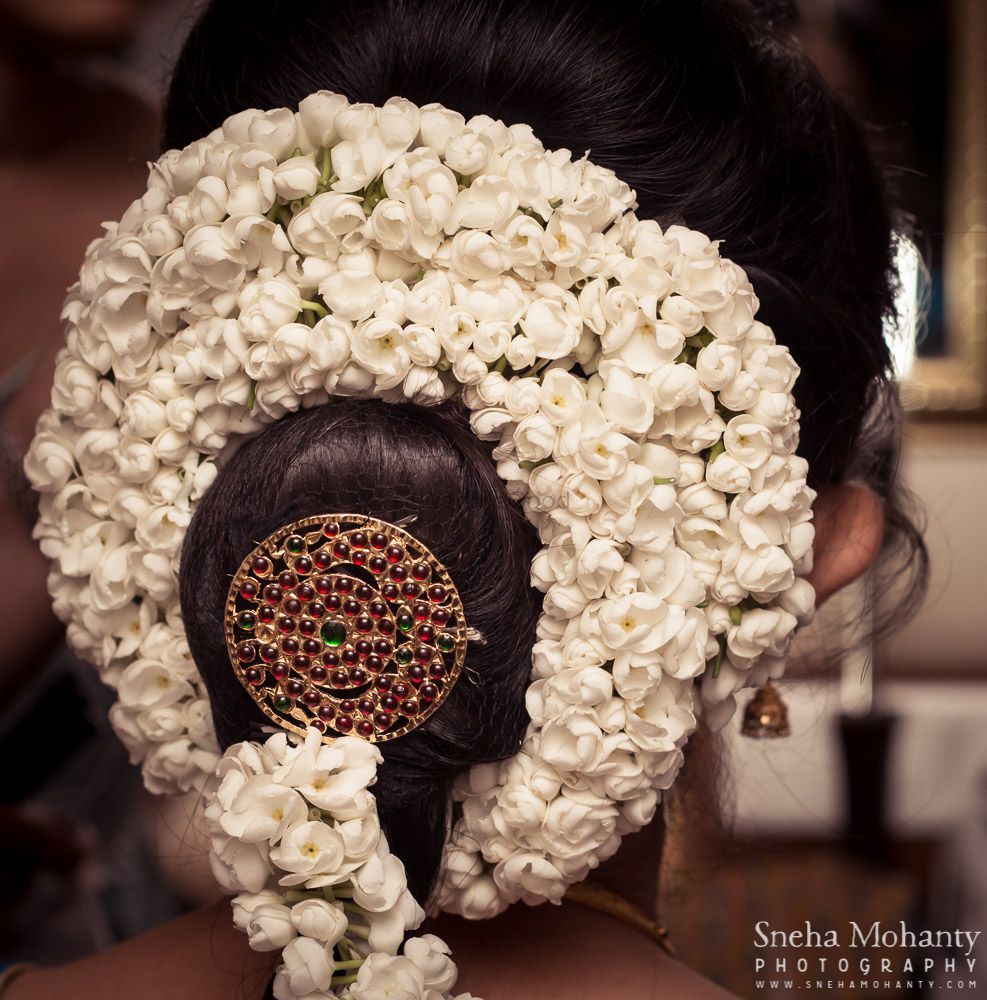 This bride technically wore just a pin in her bun but it is the heavy flowers swirled all around it that's really highlighting her style! 
Go ahead and be creative with your bridal bun! And don't forget to share pictures with us too!