Personalised Merchandise To Gift To Your Siblings & BFFs!
BY Sakshi | 08 Dec, 2018 | 1217 views | 2 min read
Your sisters or BFFs are absolutely special and what you give to them has to be special too! Yep, your girls deserve some TLC during the wedding, and showering them with special gifts is one way to do it! Here are some pretty new things we spotted that you can get them which are nice and will make them feel warm and fuzzy! 
A personalised handbag 

If you're really in the mood to splurge on your girls, then you can get them a personalised, customised handbag with charms or their initials stamped on the side- will be something they will always treasure!
Coach has some amazing options and a lot of variety when it comes to customising! If you're looking for something within a lesser budget, then you can get them bags with personalised bag charms instead. 
Personalised jewellery stacker set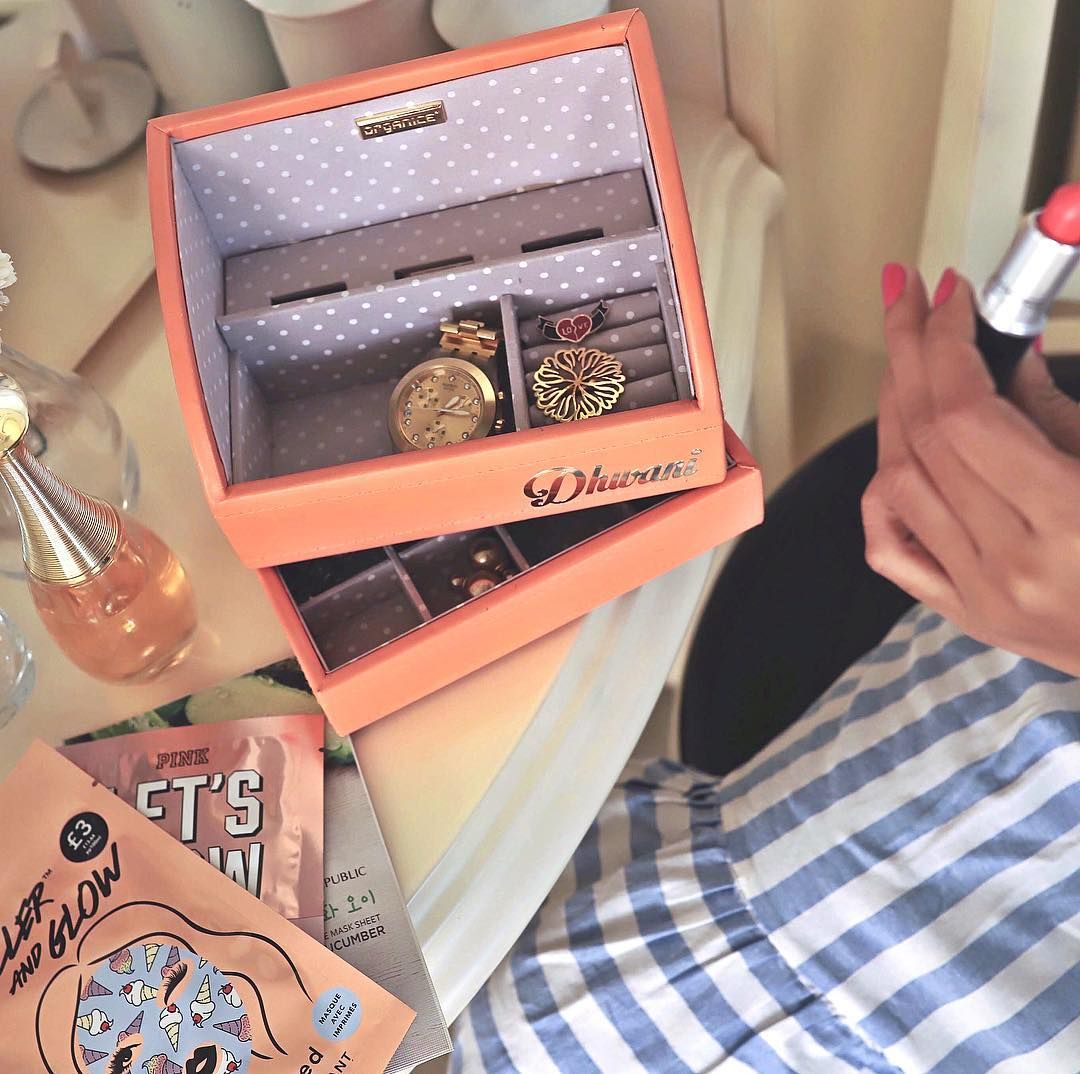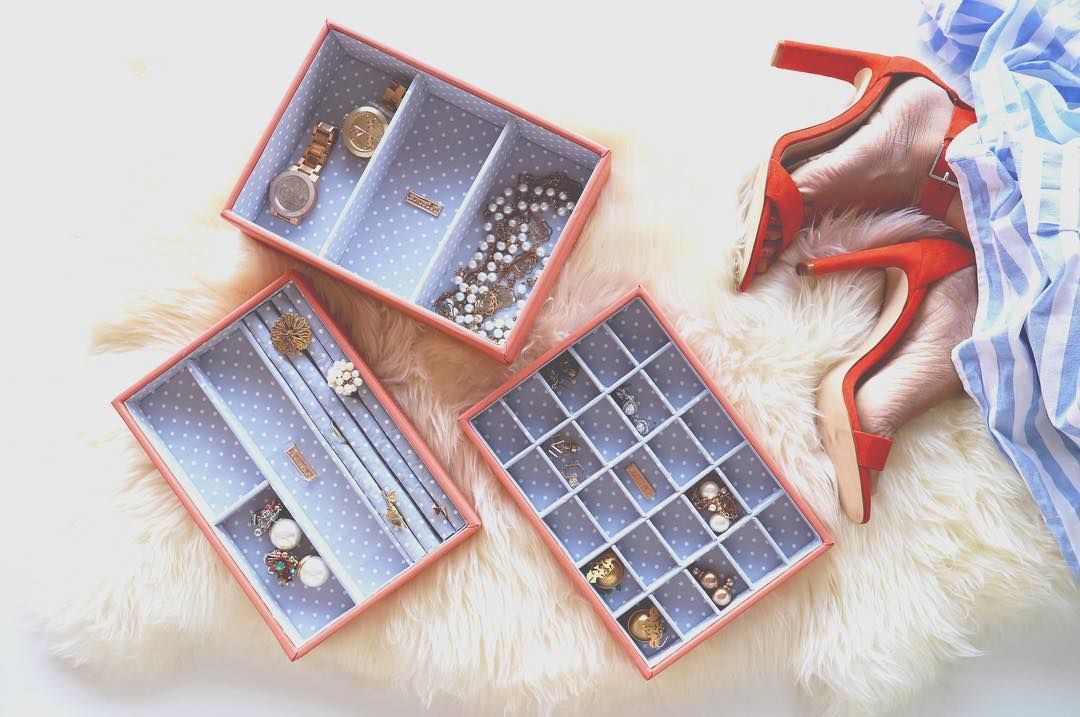 How cute and new is this gift- something that is special and will find use in every girl's wardrobe!
Buy it from Organice for INR 3587. It comes in 3 cool shades too!
Personalised satin robes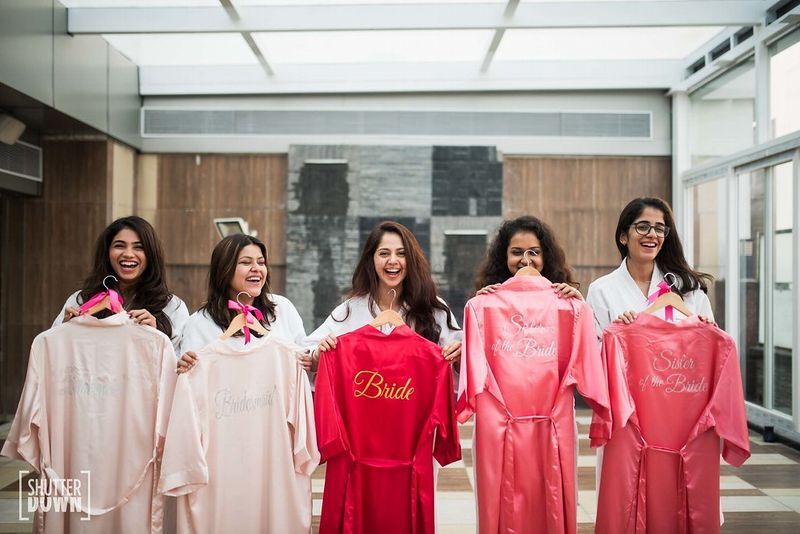 Image via Shutterdown - Lakshya Chawla★ 4.9
These make for super cute bridesmaids gifts, and when they are personalised- nothing like it!
Buy them from OMG- Oh My Gift for INR 2200!
Personalised Teacups!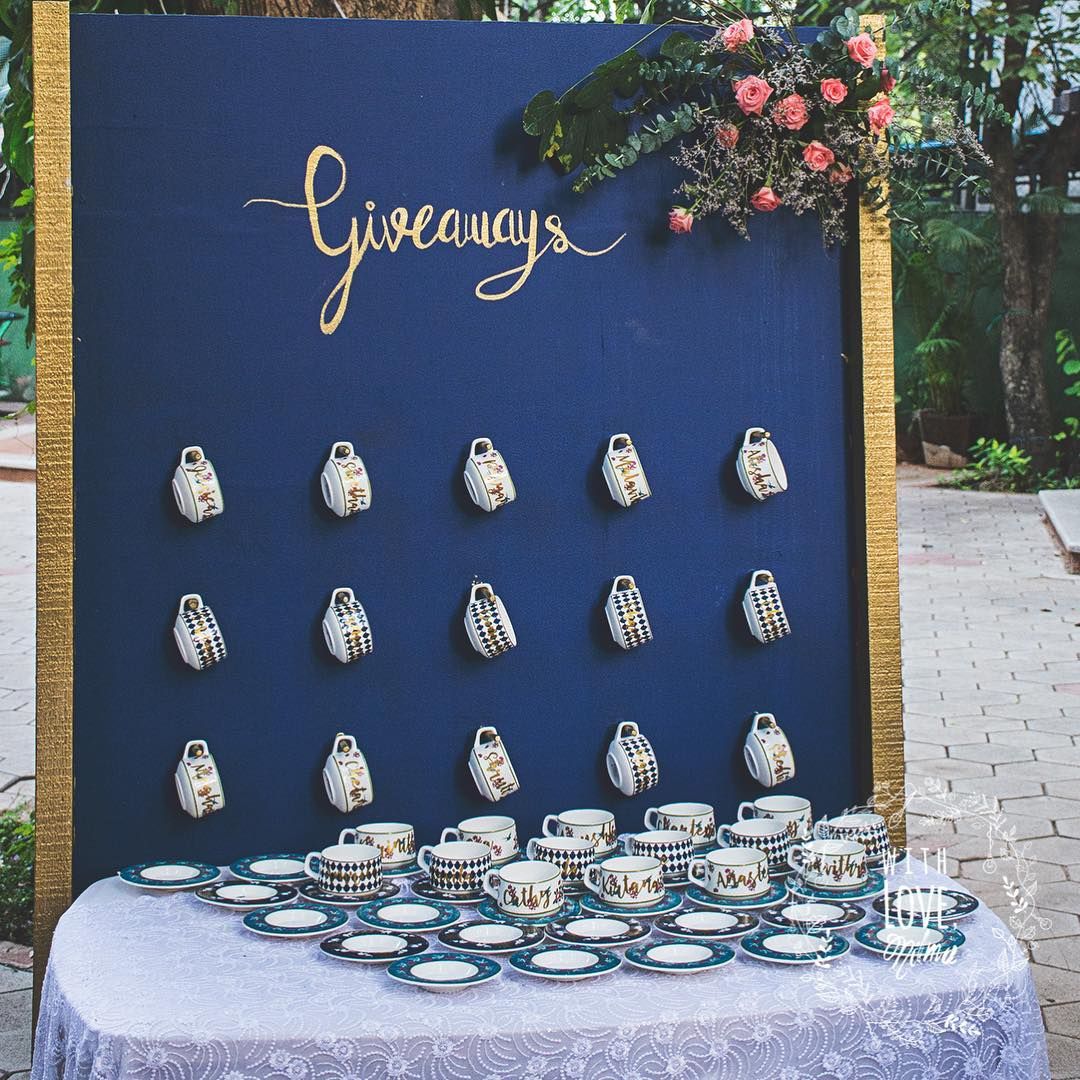 Image via With Love Nilma★ 5
How cute is this display? Teacups with the names of the bride's BFFs inscribed on each cup at this Bridal Shower. The cups are from @indiacircus.
Buy them online here for INR 1399 for a set of six and DIY the inscription.
Personalised Hangers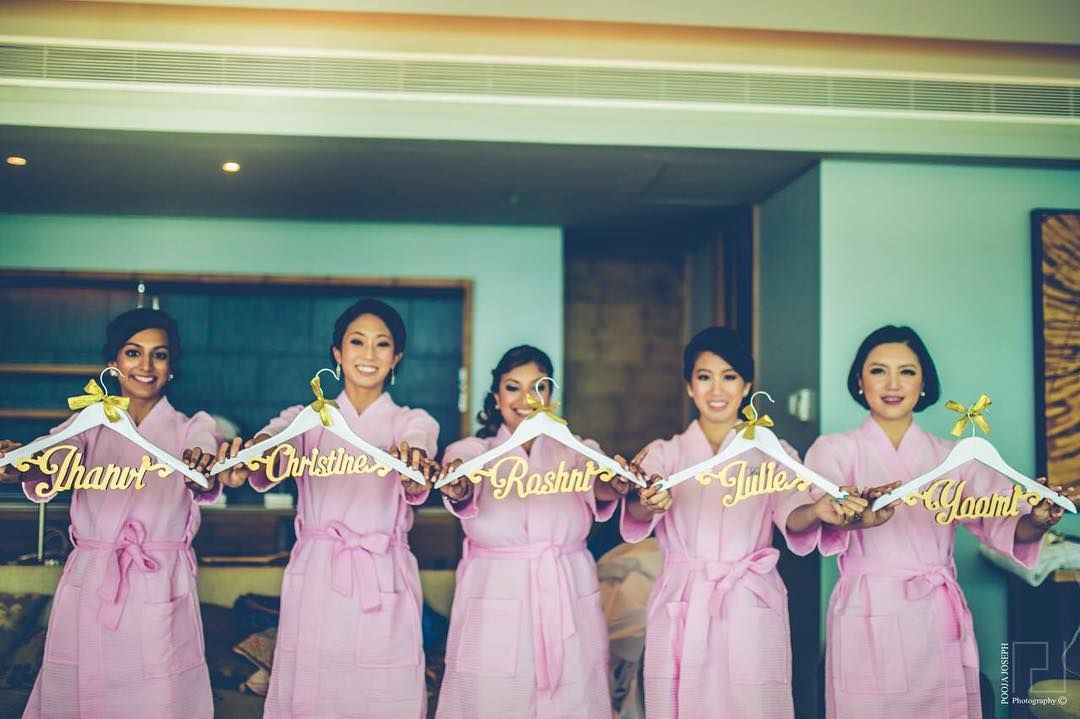 How cute are these- you can get one for every bridesmaid! 
Buy them from Organice for INR 999 per hanger!
Personalised beach hats!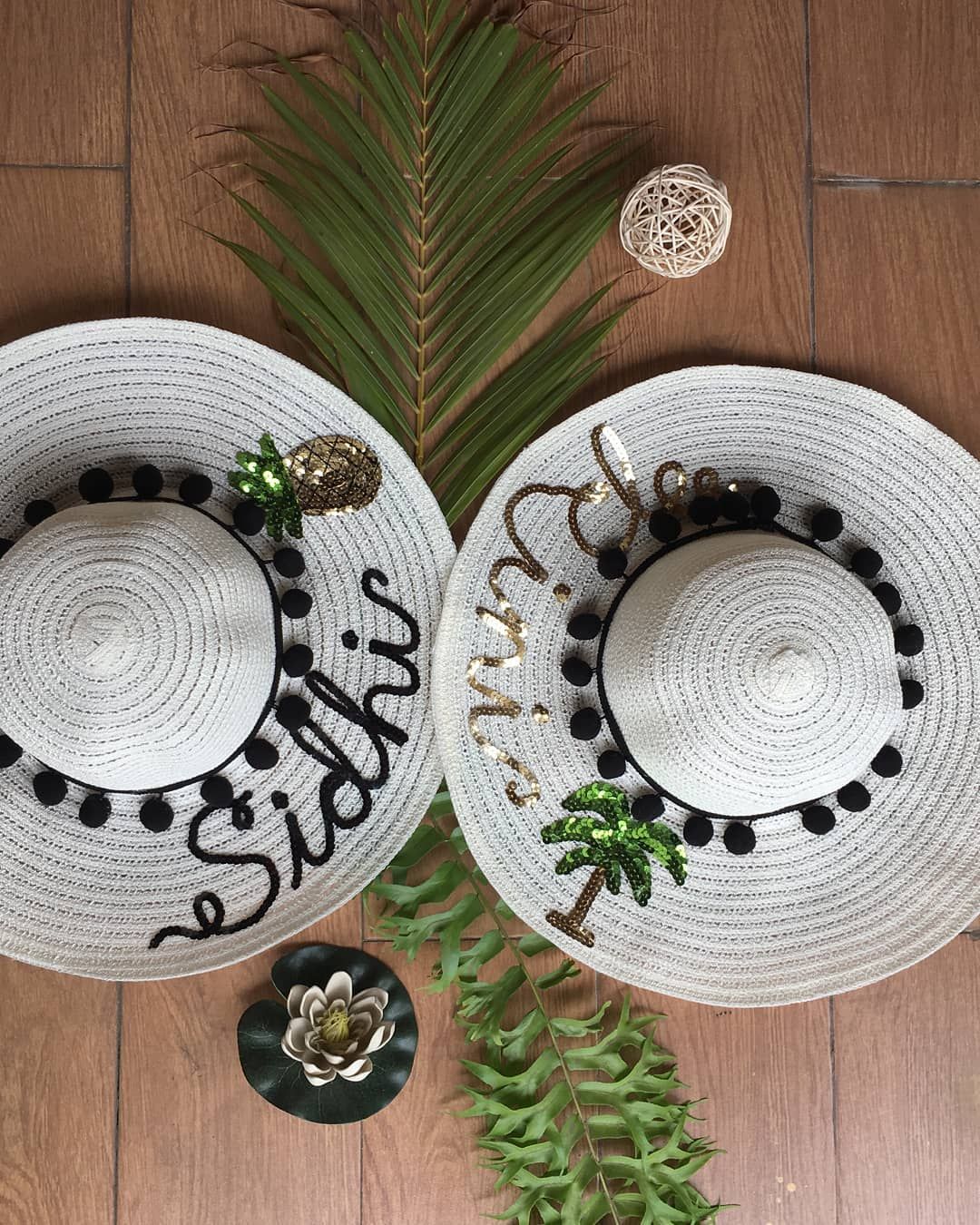 This is such a cool idea for a beach bachelorette or a destination wedding! Give each girl her own cute one!
Buy them from OMG- Oh My Gift starting at INR 900 per hat.
Personalised monogram marquee light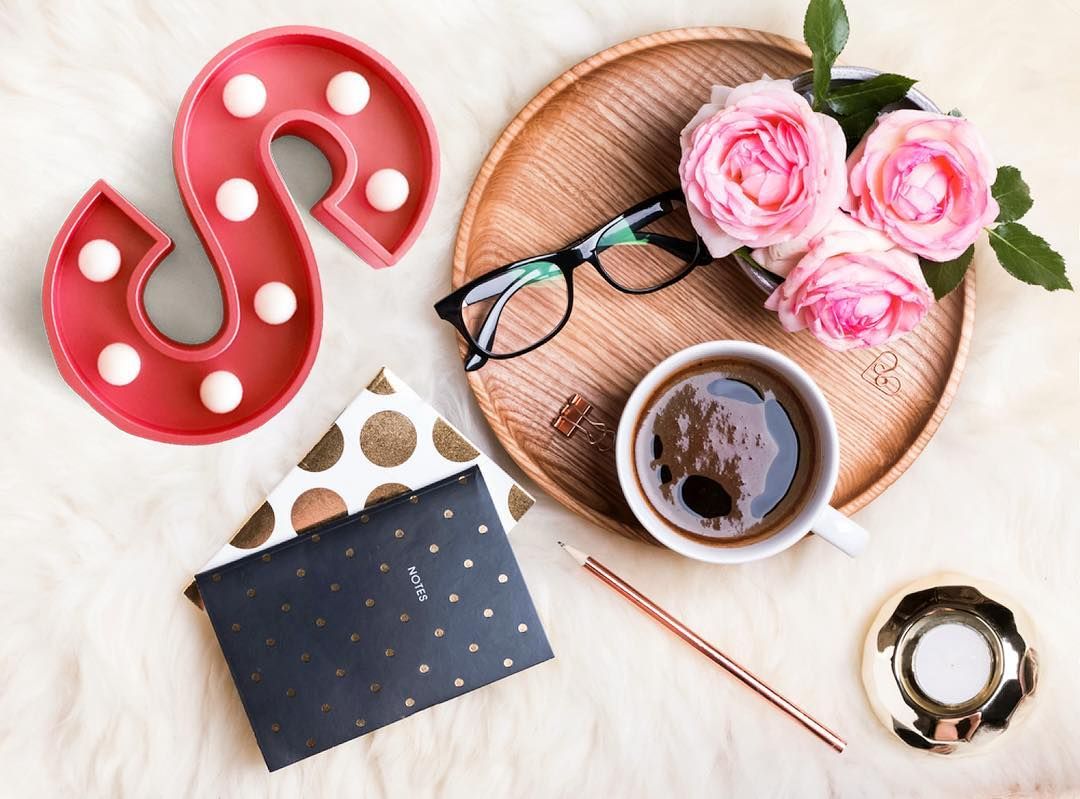 How cute are these? The girls can use it in their rooms and remember you every time they light it!
Buy them from Organice for INR 1599 per light!
A personalised travel pillow!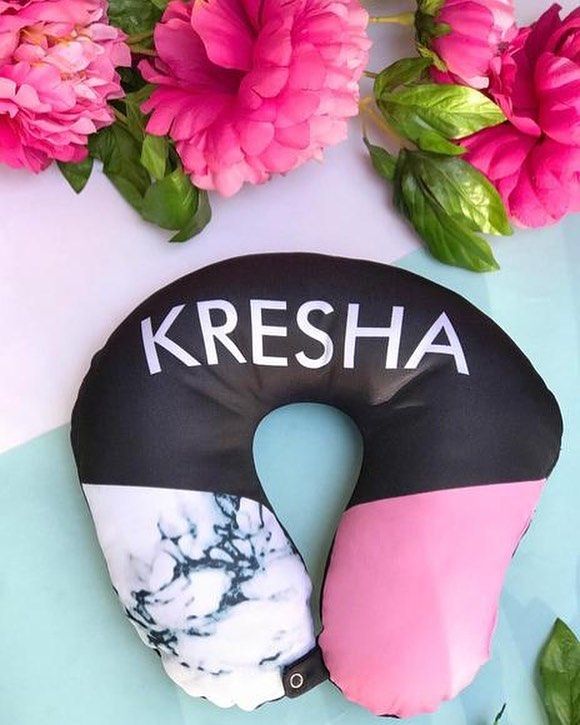 How cute are these? A personalised one which can come very handy!
Buy them from Propshop24 for INR 1650 each. 
Looking for something in a lesser budget?
ALSO READ: 12 Personalised Cute Mehendi Favours For Your Girlfriends & Where To Buy Them!