Popular Songs That Can Add Magic To Your Wedding Video!
BY Sakshi | 07 Feb, 2020 | 5581 views | 2 min read
So we've suggested some amazing couple entry songs and some amazing exit songs as well- but how about songs which can make your wedding videos magical or add some more fun to them?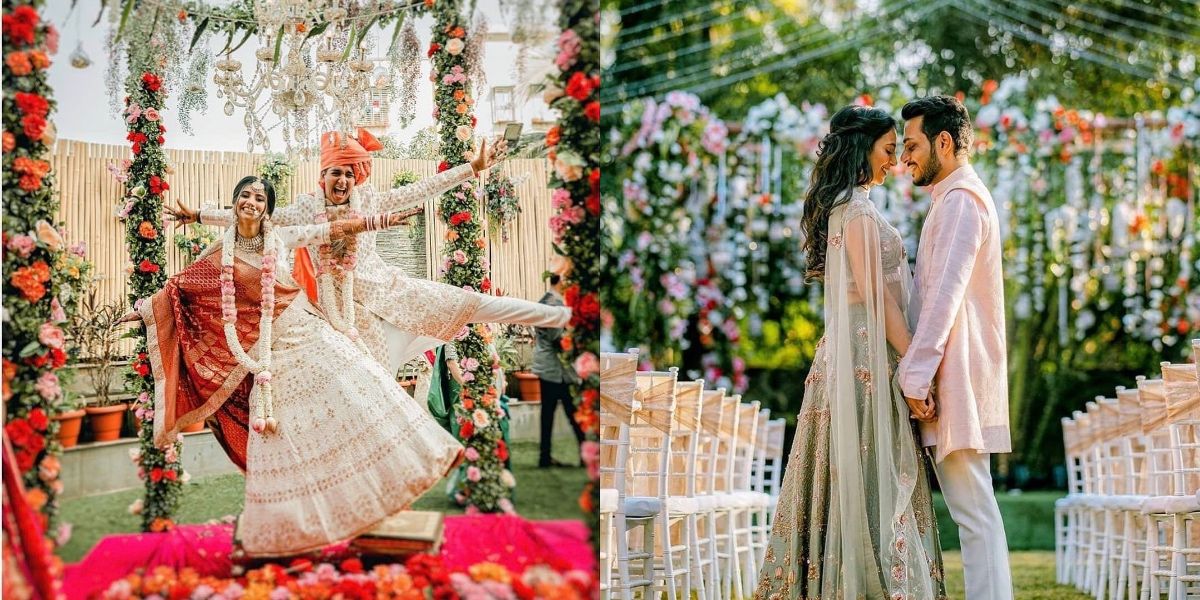 Image via Busy Bee Studio★ 4.9
Here are some gorgeous popular songs which we feel are just about right for adding a little extra to your wedding video.
Kho Gaye Hum Kahan from Baar Baar Dekho
A beautiful track, this one is has that haunting effect which is perfect for a soothing and memorable wedding video. 
Life Is Calling from Wake Up Sid!
This is a very underrated track from the movie which is beyond gorgeous and perfect for your wedding video. 
Liggi by Ritviz
A funky new track, this one is a new pick we like for wedding videos. 
Vaaste by Dhvani Bhanushali
If you're looking for a romantic track for your video, then how about this one?
Lehenga by Jass Manak
A happy and fresh Punjabi number which can really work for wedding videos when done tastefully. 
For Aisha from The Sky Is Pink
While this one isn't really wedding-wedding type, we love the sudden beats that come which can make a wedding video happy and unique. 
Duniyaa from Lukka Chuppi
If romantic is your pick, then this is a beautiful track.
Tera Ban Jaunga from Kabir Singh
Very lyrical for a wedding video!
English Tracks
When it comes to English numbers for wedding videos, here are some which we like!
You Feel Like Home by Hills x Hills
We fell in love with this one after listening to it in Zaheer Khan and Sagarika Ghatge's wedding video!
Memories by Maroon 5
After all, you are making some amazing memories, aren't you?
Perfect by Ed Sheeran
Because you want the moment and your wedding video to be just perfect!
Love by Lana Del Ray
A gorgeous gorgeous track which is very haunting! 
Sweet Disposition by Guillaume Roussel
Super pretty and can really suit wedding videos 'cz the tempo keeps picking up.
I Like Me Better by Lauv
So fresh and the lyrics are totally spot on!
A Sky Full Of Stars by Coldplay
Such a beautiful track, and can make the video pop !
All Of Me by John Legend
Love this one- we get all mushy every time we hear it!
A Thousand Years by Christina Perri
An oldie, but a goodie when it comes to wedding videos.