Real Brides Reveal: One Advice They Would Give Brides About Lehenga Shopping!
BY Apoorva | 28 Feb, 2018 | 2034 views | 4 min read
One of the most important tasks at a wedding – bridal lehenga shopping! From umpteen trial rooms to countless fittings, the lehenga shopping process isn't as easy as it looks. Getting that perfect fit, the right dupatta or even the weight makes all the difference. So we asked real brides to share what they would like to tell future brides-to-be about the lehenga shopping ride!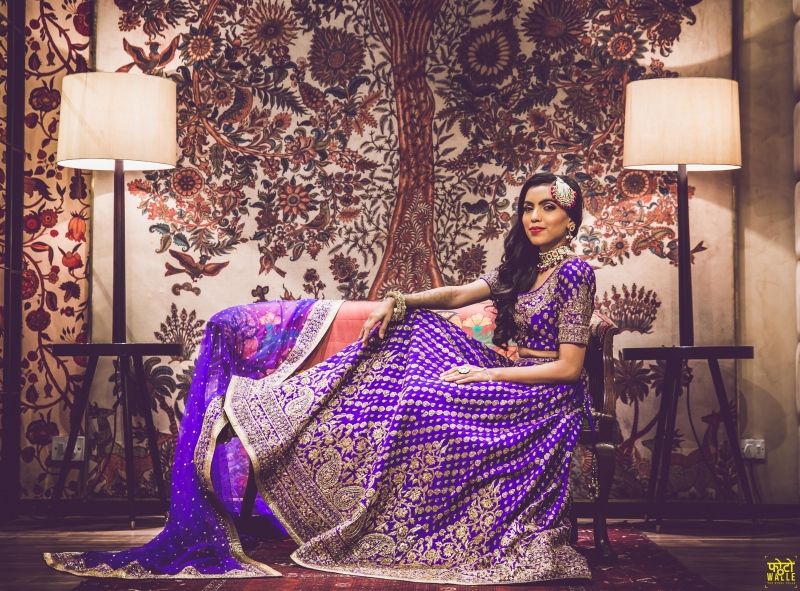 Image viaKashika Kapur★ 5
Dhrishti says
"Carry correct innerwear during your lehenga fittings. I didn't do that and ended up in tears on the wedding day as my blouse fitting was done based on a different bra. This also stands true for any shapewear that you might want to wear. Don't be embarrassed about it because it will cause you fitting issues later!"
Prerna says
"Don't ignore your Mehendi and sangeet lehengas! Usually, the bridal lehenga gets all the attention and we tend to ignore the other outfits. Make sure you don't miss any fittings for your Mehendi & sangeet lehengas as they too are important functions. "
Pooja says
"Don't go with your mom or mom-in-law! Worst mistake ever! Your mom will want you to listen to your MIL and your MIL may not know you that well (even in a love marriage!) to understand your style. A lot of families pay for the outfits so they want to tag along but you can avoid this. Take one or two friends along and make a shortlist of all the lehengas you like, say around 5-7 and then take your family around. This way you will get the lehenga of your choice and everyone is happy. I wish I did this during my wedding!!"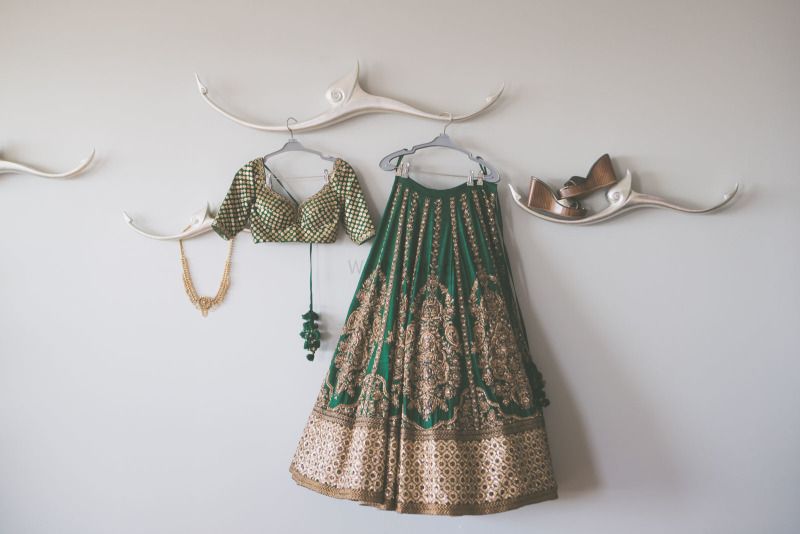 Pic via Ankit Singh
Varsha says
"If you are planning to wear a dupatta on your head, try it in the showroom. We tend to ignore the dupatta but sometimes the work on the dupatta is quite heavy and you can't wear it on the head so you might need to switch it. Or buy another one."
Shanaya says
"If you are on a diet, have your last fitting as close to the wedding date, around 2-3 weeks before. That way you will have the lehenga well within time and also it won't fall off you – which happened to me!"
Deepali says
"Be a little besharam while lehenga shopping especially in Delhi and Rajasthan. I was a little reluctant to bargain much but my best friend was a pro at it and I actually ended up saving 50-60k overall in my outfit shopping. They are willing to go down so you need to kind of be a little adventurous and bargain like its no one's business. If you are like me who can't do it, tag a friend or mom along who can. Even in imitation jewelry, you can use this trick!"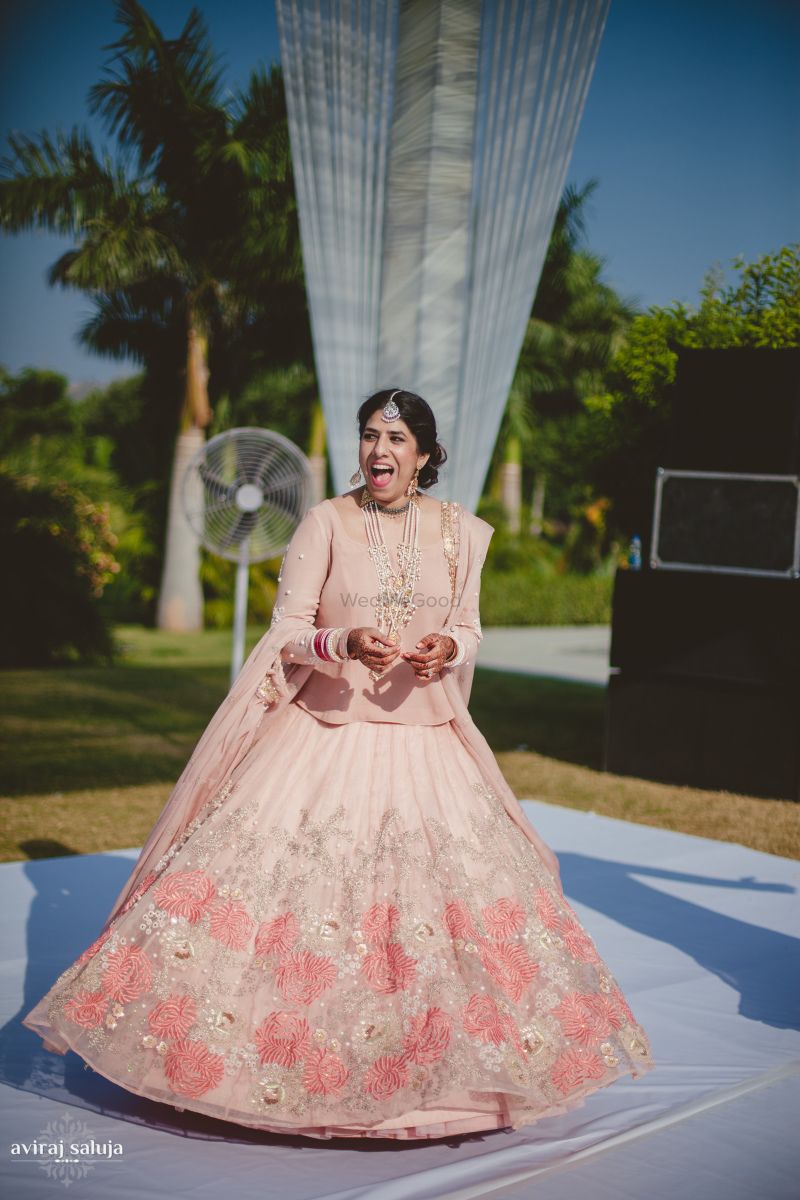 Image via Aviraj Saluja Wedding Photography
Sara says
"Never never tell the salesman that it is your own wedding. They will start showing you super expensive and hideous pieces just to make the sale. I always told them that I was the sister of the groom so I could check out even the much lighter stuff and also they don't quote super high. Also, one more thing, never carry your Prada or LV bag to the lehenga showroom. The quoted price will go up 20%. Save them for designer showrooms where the prices are fixed."
Vedika says
"Don't shop really early. I picked my wedding lehenga 10 months before the wedding and regretted it when I saw better pieces 4-5 months later. The wedding trends keep changing super-fast nowadays so if you want something trendy I would advise you to start your hunt 7-8 months prior and finalize 3 months prior to the d-day!"