Real Brides Reveal: The One Thing You Should Know About Bridal Hair
BY Apoorva | 30 May, 2017 | 4123 views | 4 min read
In the whole world of 100's of lehenga trials and obsessing over the perfect makeup look, brides tend to forget hair! Like, we obviously want dewy skin and smokey eyes, but bridal hair is as important as your entire look. So we asked 6 brides the one thing that they wished they knew about bridal hairstyling and they gave us ALL the dope!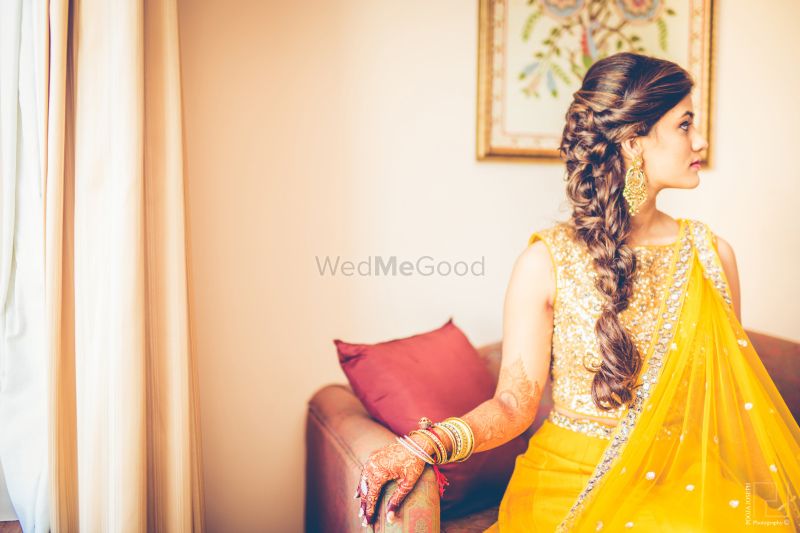 Image via Pooja Joseph Photography★ 5
Kriti says "Know when to wash your hair during your functions! My MUA did not tell me anything and I washed my hair on my mehendi function when I was supposed to be wearing a braid. All my hair was loose and kept slipping out. An overdose of product held it but I hated it. Updos or any kind of braids do well with 1 or even 2 day old unwashed hair – because the oil in our hair allows the updo to sit. Even for curls or half down hair, 1 day prior is key. Ask your MUA beforehand to save being over sprayed with hair product!"
Vedika says "Plan your looks prior to the wedding – yes, even if it means taking a hair trial. Most brides plan makeup looks and bridal wear but leave the hair to the hairstylist's whims. Don't do that. Know what you want and communicate that. Better still, have inspiration pictures in your phone and show it to her. That way she will be able to tell you beforehand what works and what doesn't. My hairstylist couldn't pull off waterfall braids last minute, that's when I learned my lesson!"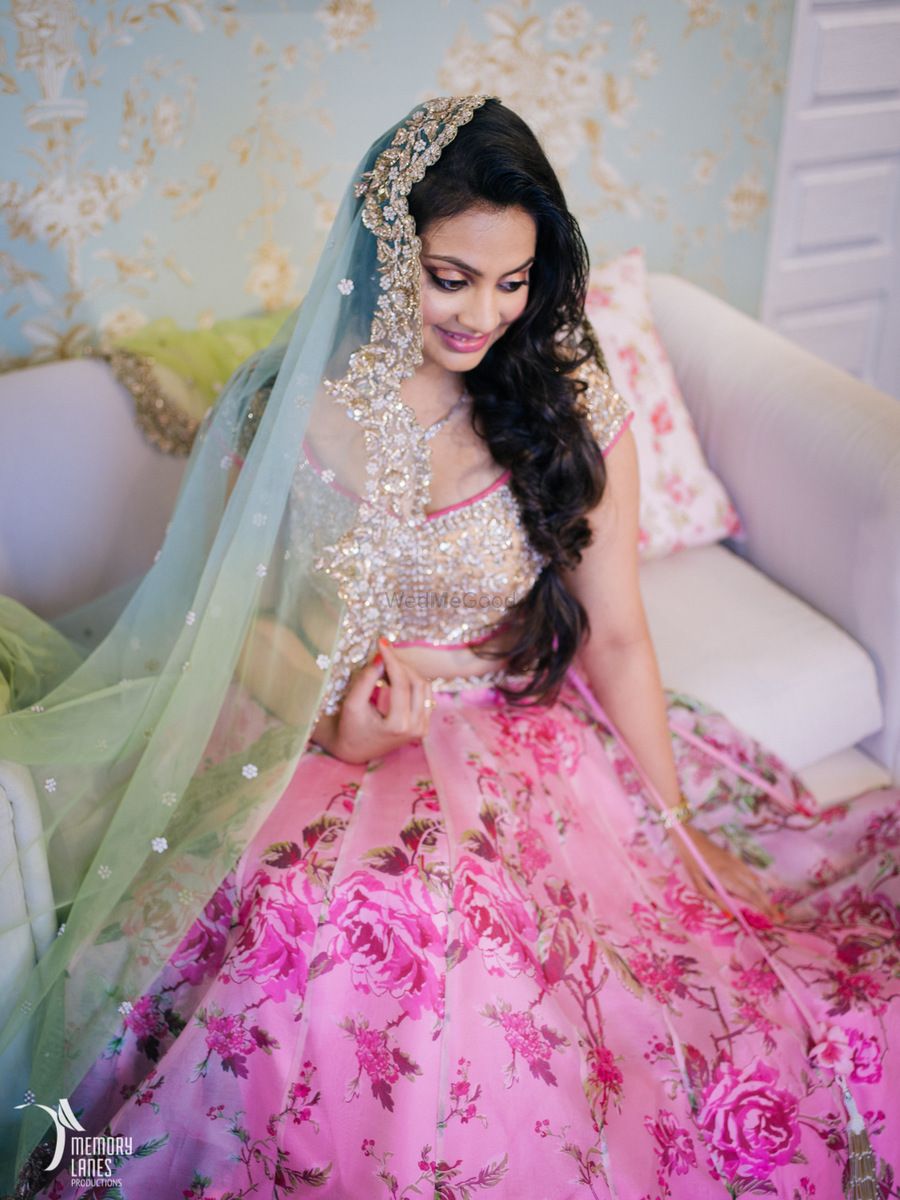 Anuya says "Don't be scared to experiment. I got married almost 4 years ago and everyone around me was wearing buns. Now that I see brides leaving their hair open during pheras and even doing messy buns, I wish I had done something different. So browse pictures, talk to people, know your style & follow it"
Akriti says "Know that not all hair types and faces can carry off all hairdos. I have a large forehead and my hairstylist was against me doing a tight bun but I pushed her to do that and it looked like a disaster. My face looked bigger and broader (and unhappy!). So just because it looks like a dream on Deepika Padukone, doesn't mean you can pull it off. Also, remember that models have photoshop. Listen to your stylist, they are professionals for a reason."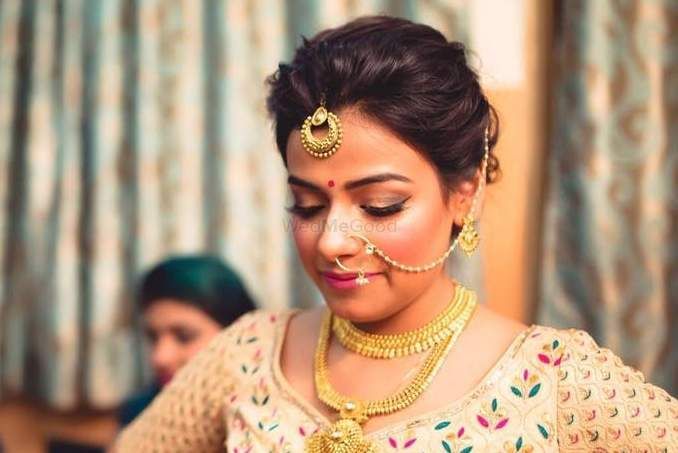 Shaivee Verma Hair & Makeup★ 5 Hair & Makeup
Madhura says "Don't embrace the west blindly. We have black hair and they have blonde or even red hair. Not all hairstyles look the same. I went for a hairstyle that I had seen on a brunette bride and I was so upset that it dint look the same. Incase you are looking to emulate, get your hair coloured as coloured hair can show off that style better than black hair."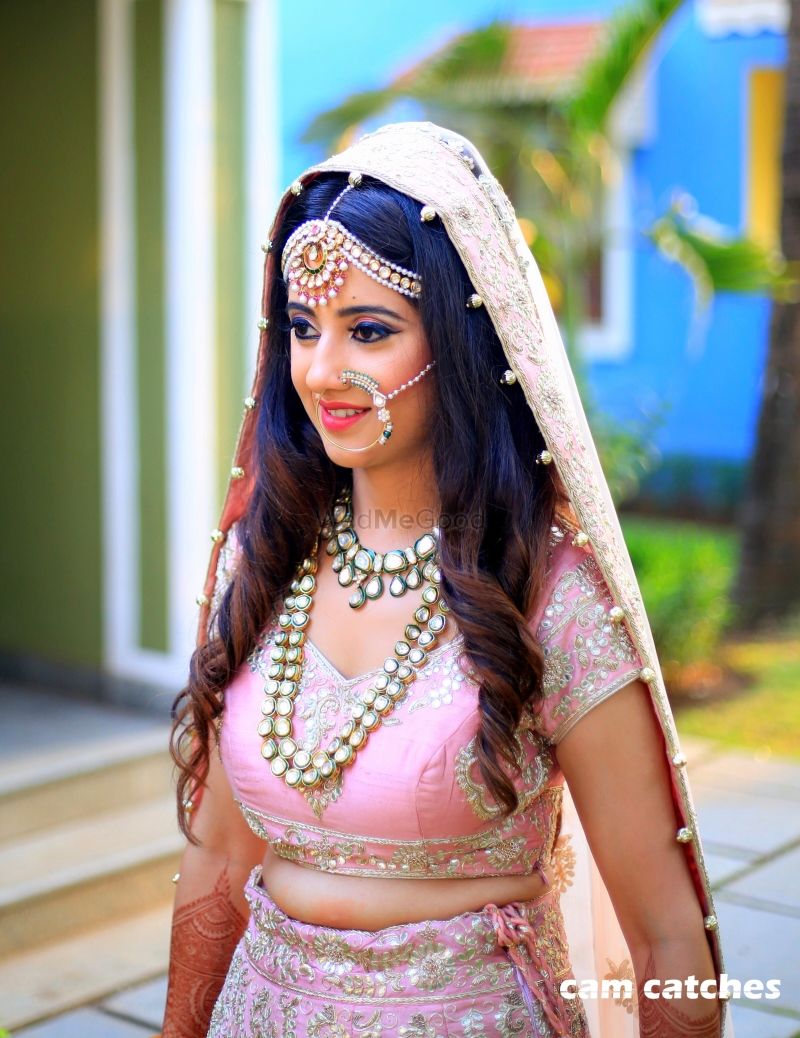 Image via Rupasso - Makeup by Pratishtha Arora
Devika says "Don't do anything drastic on the wedding week. I went all impulsive 'I am a bride, I can do whatever I like' and got a trim and then realised that the short locks would not support all the hairstyles I may want. Before colouring, cutting or even getting any straightening treatment done, communicate with your hairstylist. This is coming from a bride who chopped off 4 inches of hair on her wedding week!"
Niyanta says " Flowers in the hair was a major trend when I got married. So I tried it for my Sangeet. Bad move for a Sangeet because of all the dancing, I lost all the flowers to the stage. It's about choosing a trend for an event - so keep in mind all these things. Flowers would have definitely been a better choice for a Mehendi"