Real Brides Who Wore (& Rocked) Minimalist Lehengas On Their Big Day!
BY Sakshi | 30 Jan, 2019 | 4290 views | 3 min read
2019 brides-to-be! As weddings head more towards the minimal and comfortable side of things (with everything!), the trend has been to opt for more comfortable and danceable (not to mention breathable) bridal outfits, which are not jazzy and OTT, but subtle and beautiful in their own way! If you thought a bride cannot rock a minimal lehenga on their wedding, then these stylish brides will prove you wrong! It's all about making it work in the final bridal look!
This bride who wore this pretty white ensemble!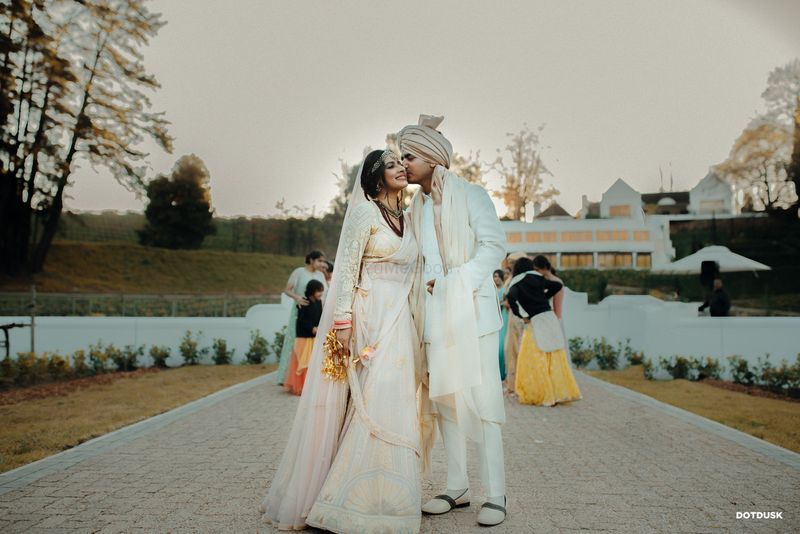 Image via DotDusk Studios★ 5 ; Lehenga by Abhishek Sharma Studio
So so lovely- it's offwhite, but with the right hint of peach on it! So lovely! 
This bride who wore this unique cape with a simple outfit!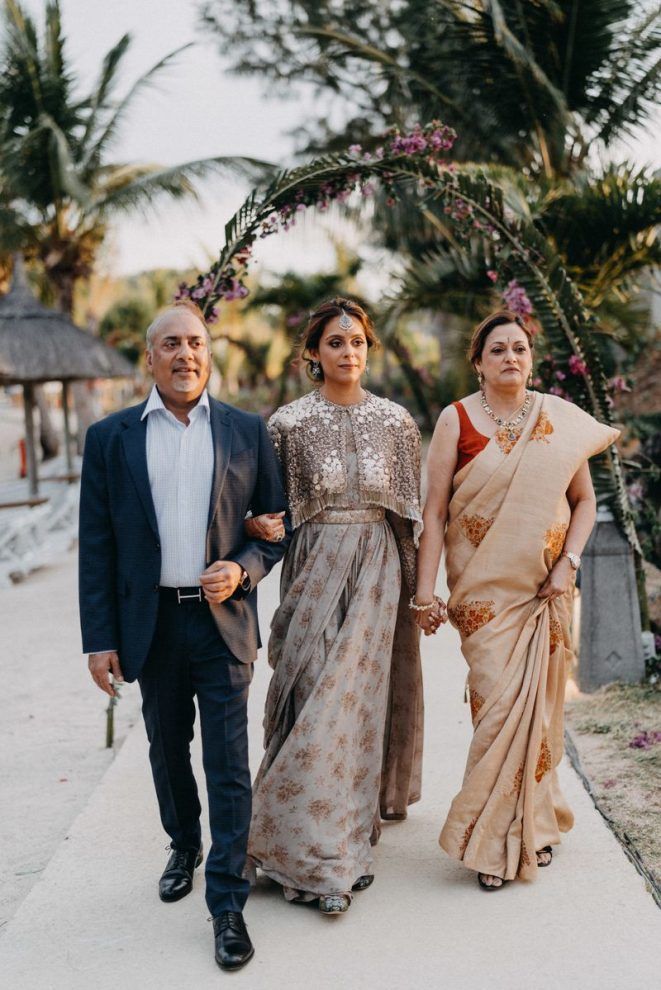 Image via Minal & Shaz (Mauritius); Outfit by Sabyasachi Mukherjee★ 4.9
Now that's one simple and stylish bride! Loving that hue of grey and that cape is pure love!
This happy bride's pretty red lehenga with the buti print!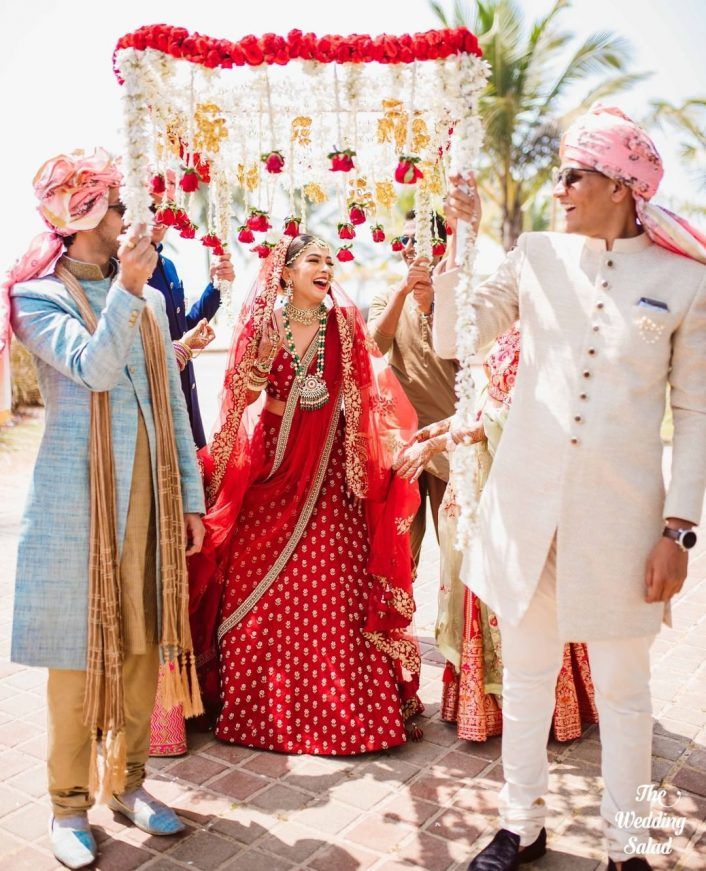 Image via The Wedding Salad★ 5 ; Lehenga by Rabiya S
A very simple lehenga but rocked so well by this bride who paired it with interesting jewellery!
This one in blue which is stunning?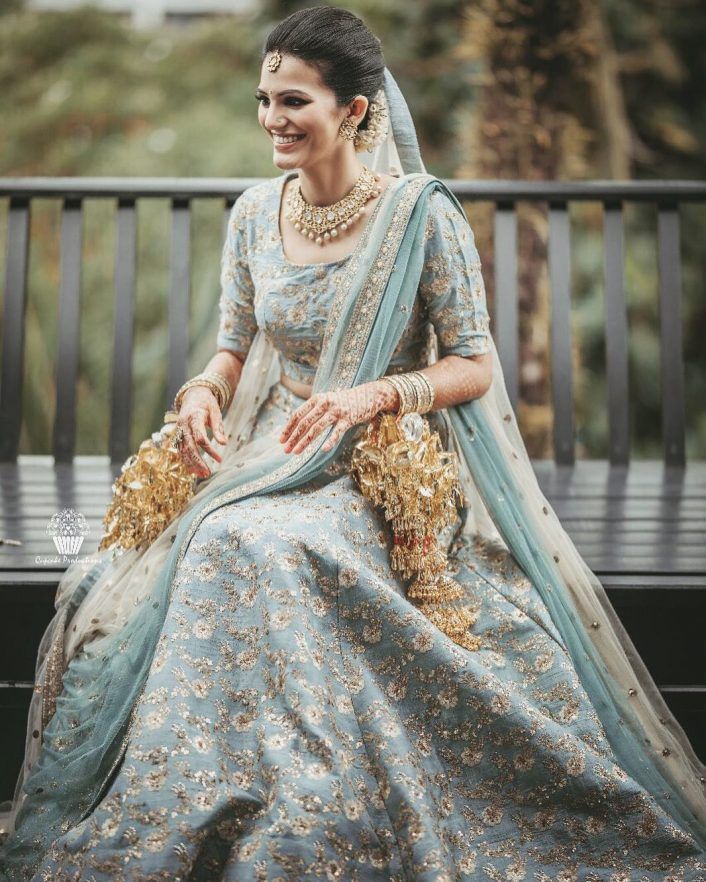 Image via Cupcake Productions★ 4.8
Now just how gorgeous is that hue and the simple work on it?
This bride's lehenga which has a plainish skirt- but a heavy blouse and dupatta!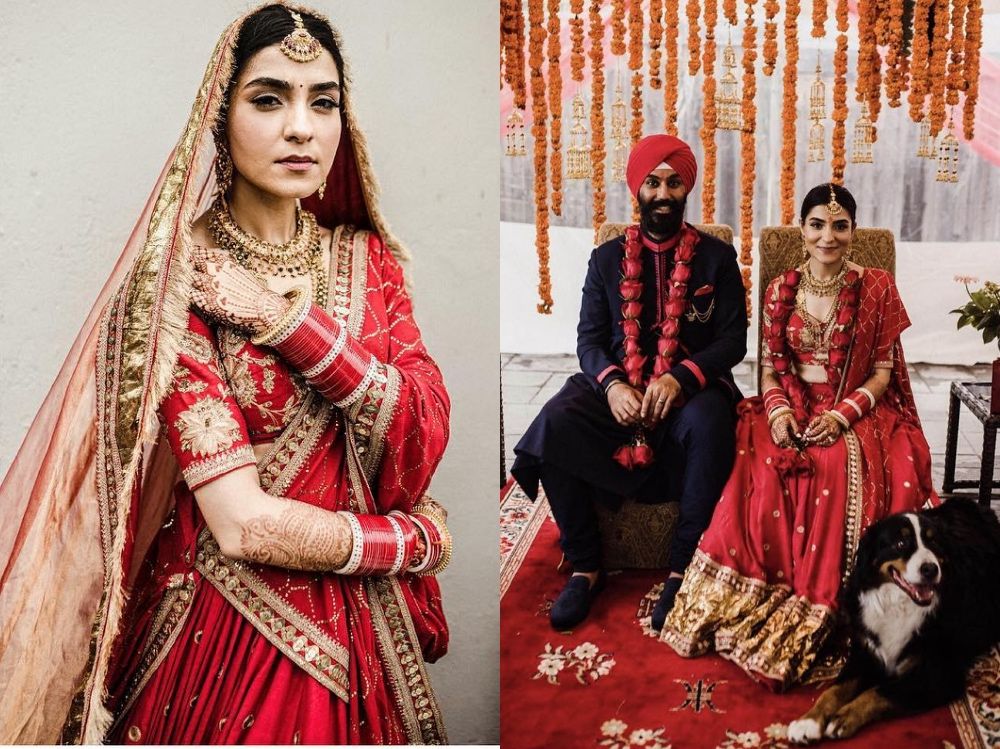 Image via @liat.a; Lehenga by Sabyasachi Mukherjee★ 4.9
Not so simple- but notice how the skirt is downplayed to overplay the blouse and the dupatta!Or this silver lehenga full of sequin work?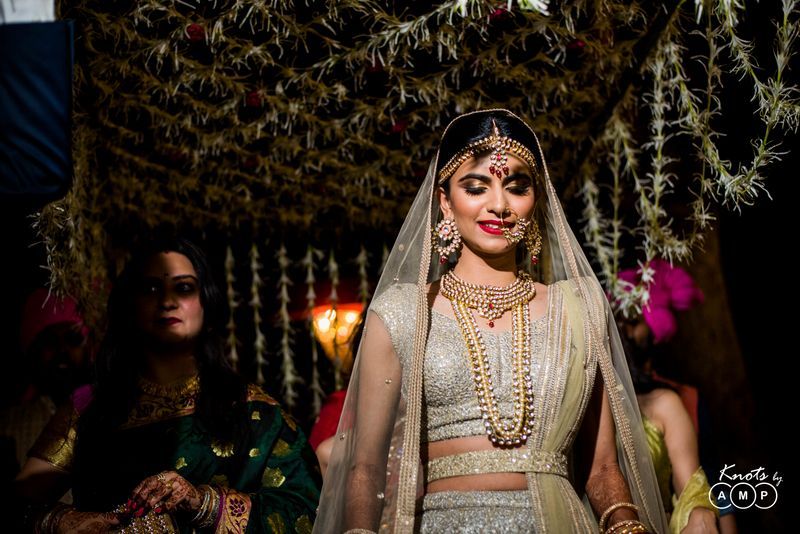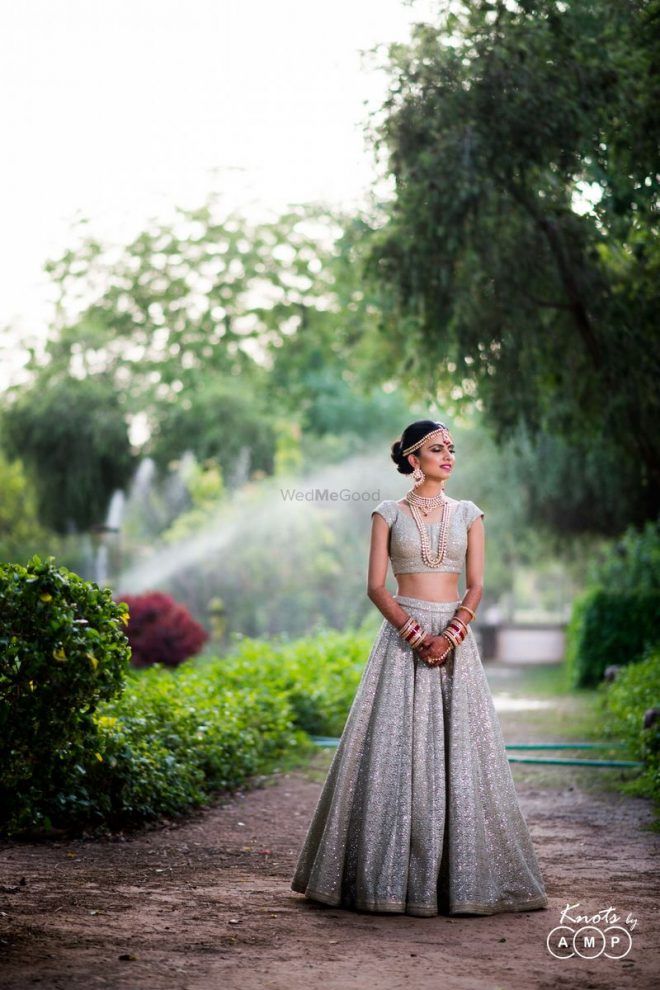 Image via KnotsbyAMP
Sequin work is majorly trending for brides, and it looks lovely even when its all monotone! 
This bride who let the pretty Benarasi fabric do all the talking!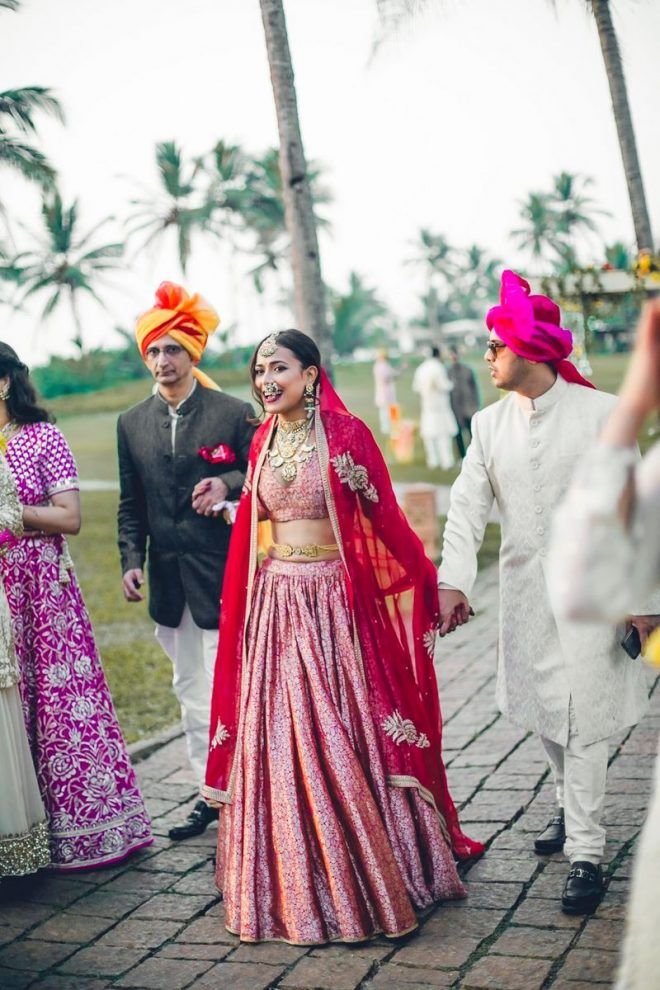 Image via Sanaa and Parth (Goa); Lehenga by Raw Mango★ 5
Benarasi doesn't need too much extra on it to look fancy, and this bride shows just that!
This bride who rocked beige and how!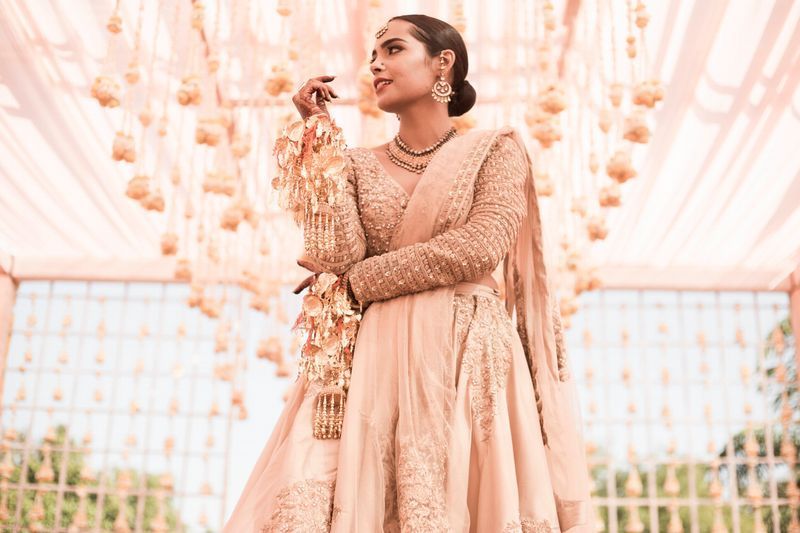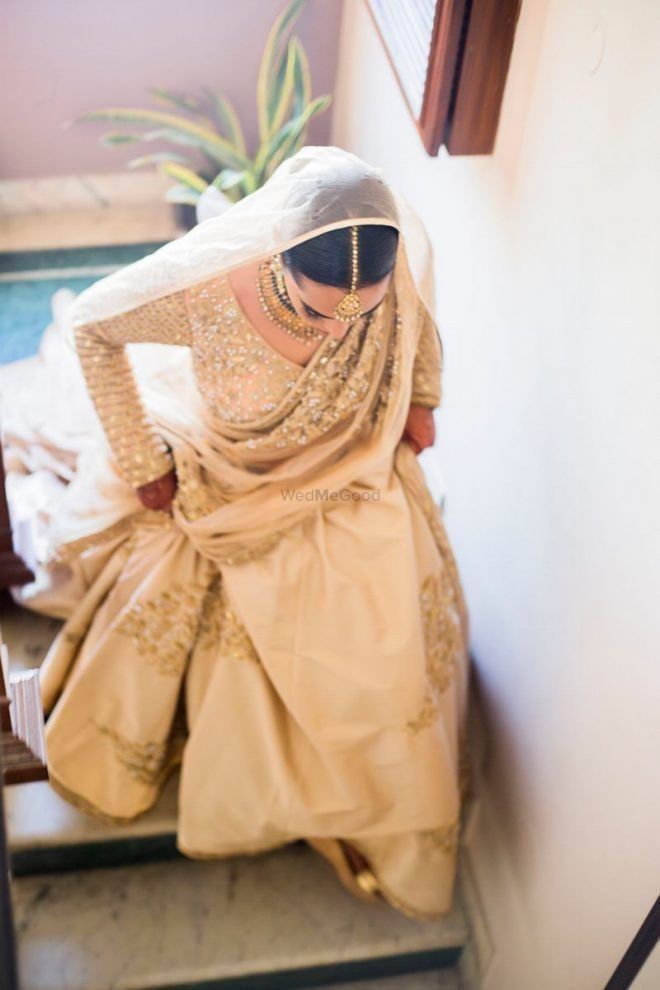 Images via Karishma and Sean's Wedding; Lehenga by Siddharth Tytler 
So gorgeous, right?
This bride who wore this simple but classy lehenga!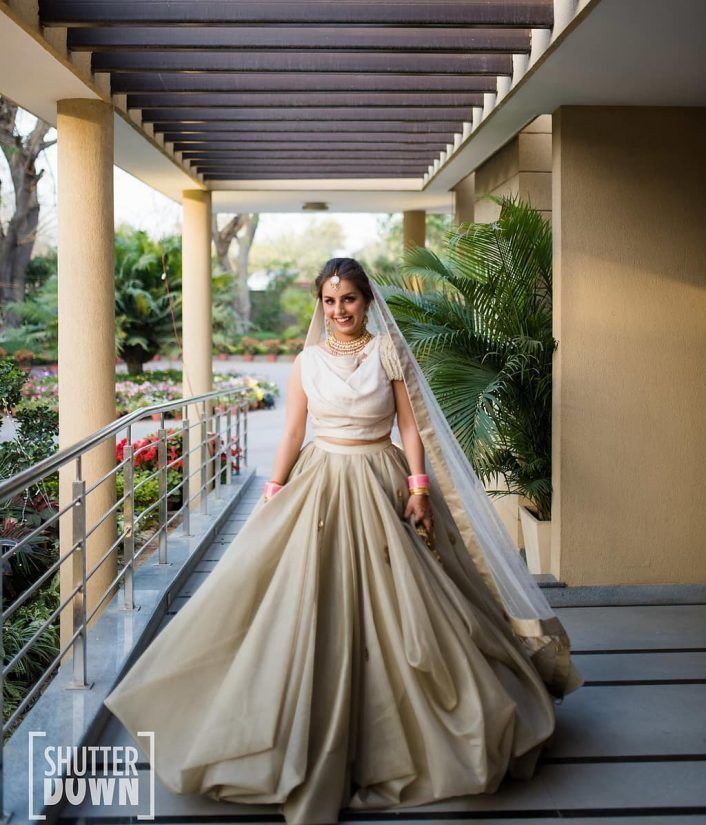 Image via Shutterdown - Lakshya Chawla★ 4.9 ; Lehenga by Shantanu & Nikhil★ 5
There is something beautiful that stands out with her simplicity on her wedding day!
This designer bride who wore her own creation!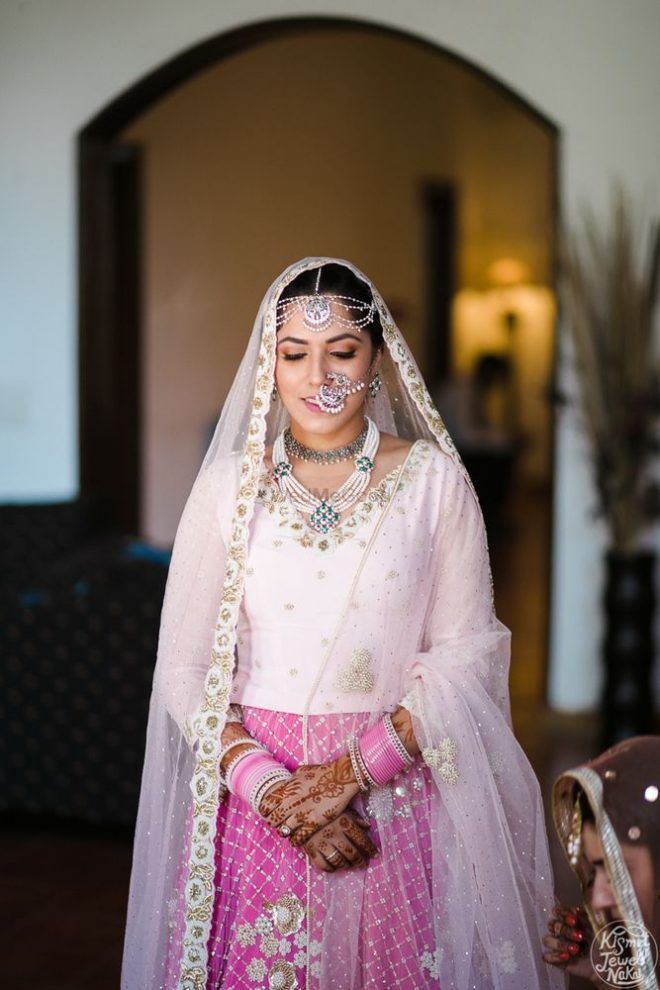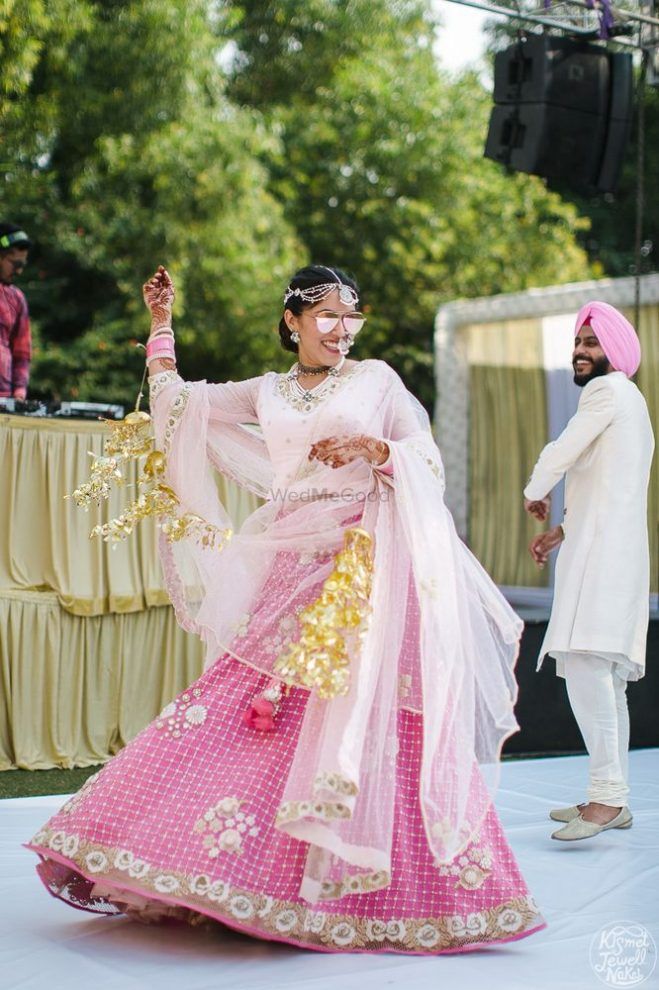 Image via Nina & Avi (Chandigarh); Lehenga by Nina B
Not OTT, and happy and light to dance in!
This blogger bride's simple pastel colour-blocked lehenga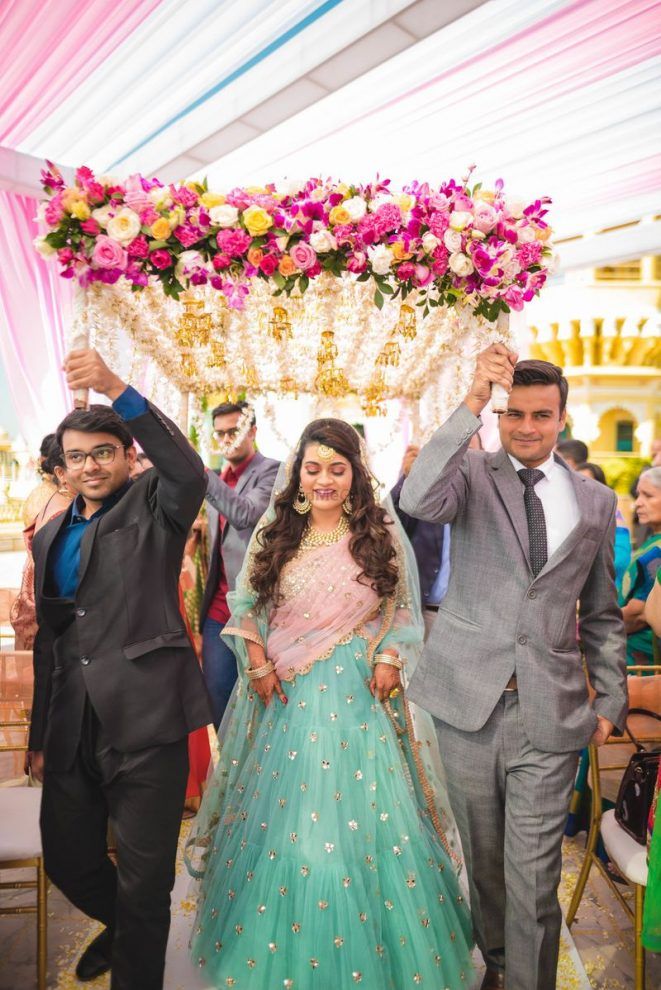 Image via Gia & Vishal (Udaipur)
She chose an offbeat hue, and rocked it with a colour blocked dupatta!
Or this one that's elegant?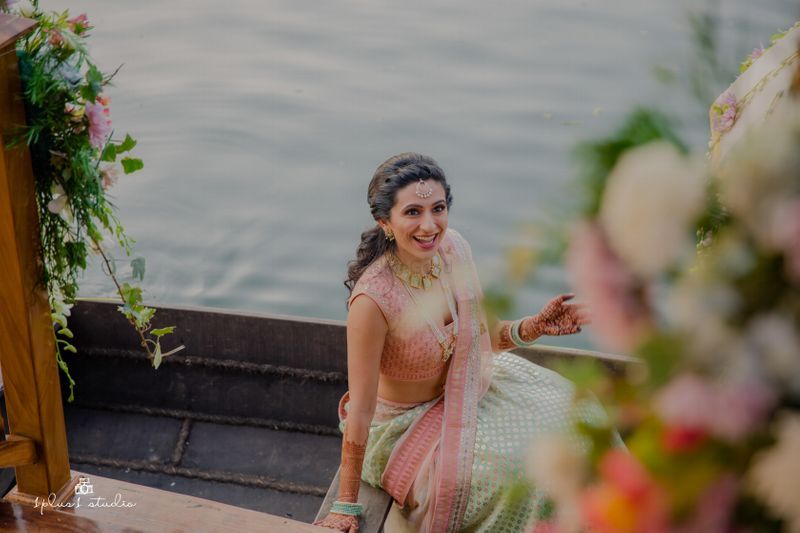 Image via Mahima and Reinier (Kerala); Lehenga by Anita Dongre
This bride had a no-frills wedding which was super pretty, and she kept her outfit that way too!
This bride who let the colours (and colour-blocking) do all the talking!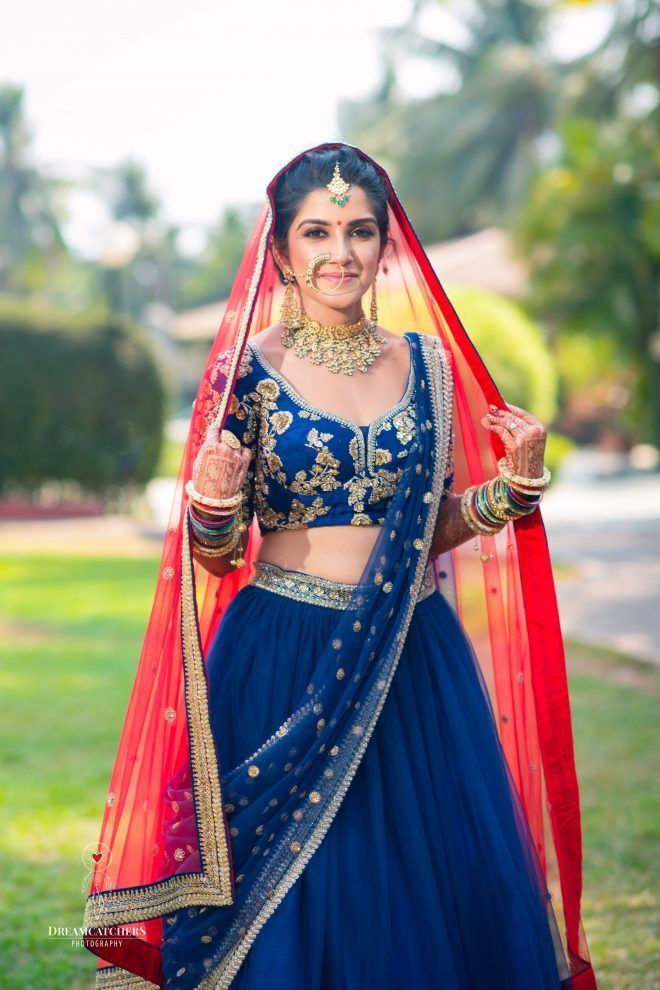 Images via Richa and Khushil's Wedding; Lehenga by Sabyasachi Mukherjee★ 4.9
Her lehenga is simple, it's the colour that makes it work!
Or this bride who wore a unique hue which stood out!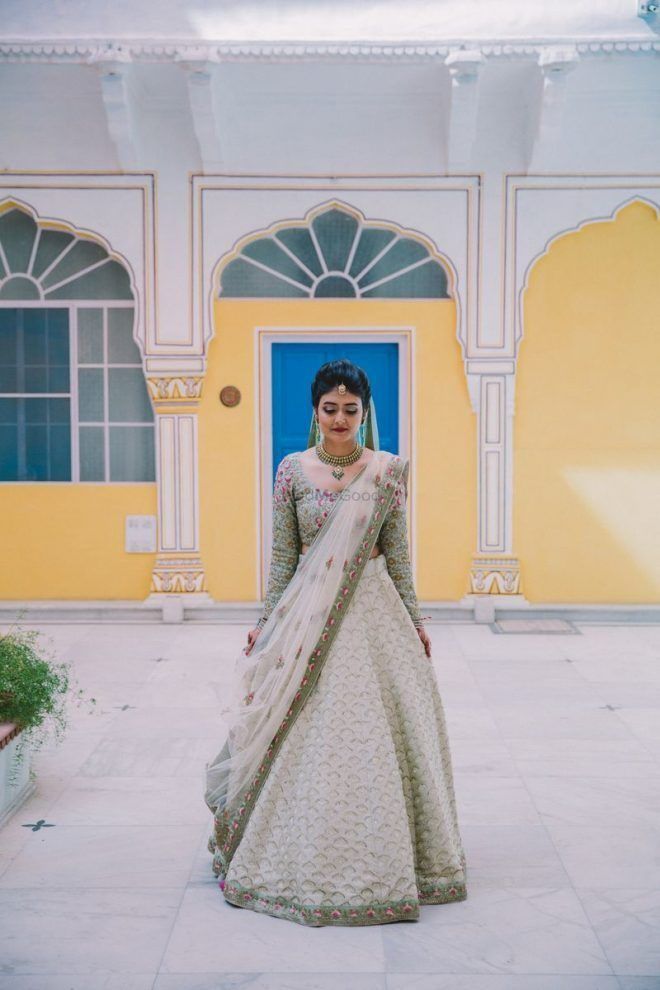 Images via Paridhi and Suparno's Wedding; Lehenga from Frontier Raas
What an offbeat colour for a bride, and the simplicity works!
This bride's dainty peach lehenga!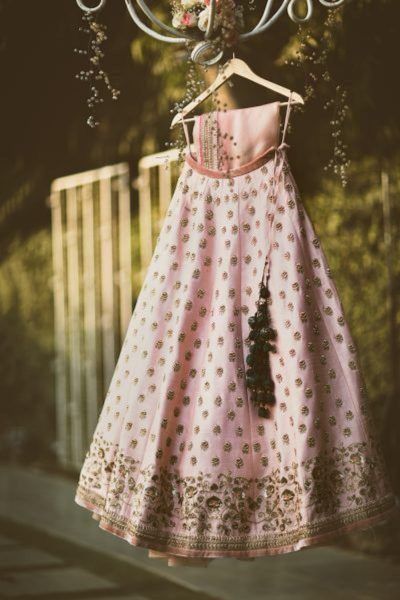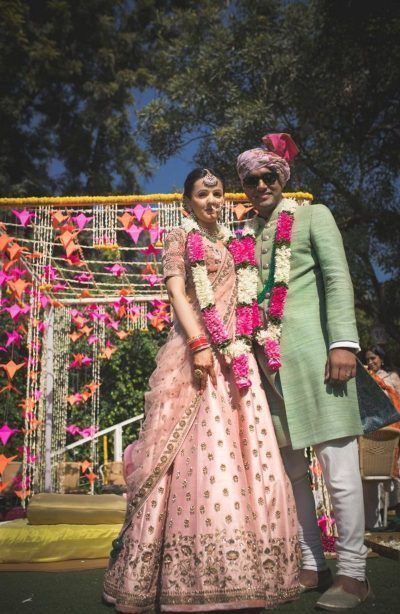 Image via Lalima and Siddhant's Wedding; Lehenga by Radhika Airi
So pretty for a morning wedding!
This bride's blush pink lehenga that's admirable!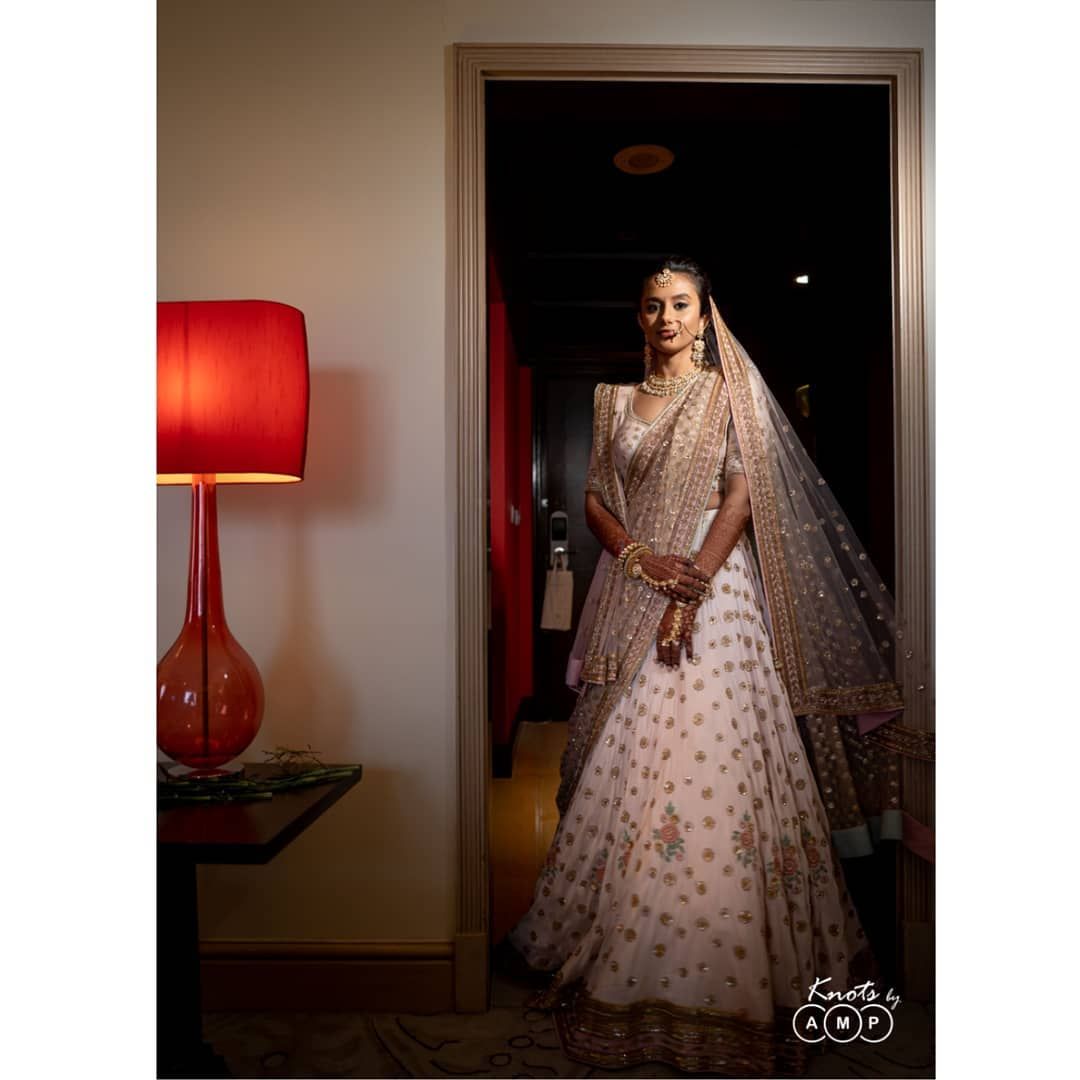 Image via KnotsbyAMP★ 4.9
Nice and simple! And love how the dupatta is the heavy thing in the ensemble here!
Or this blue one which is so sweet?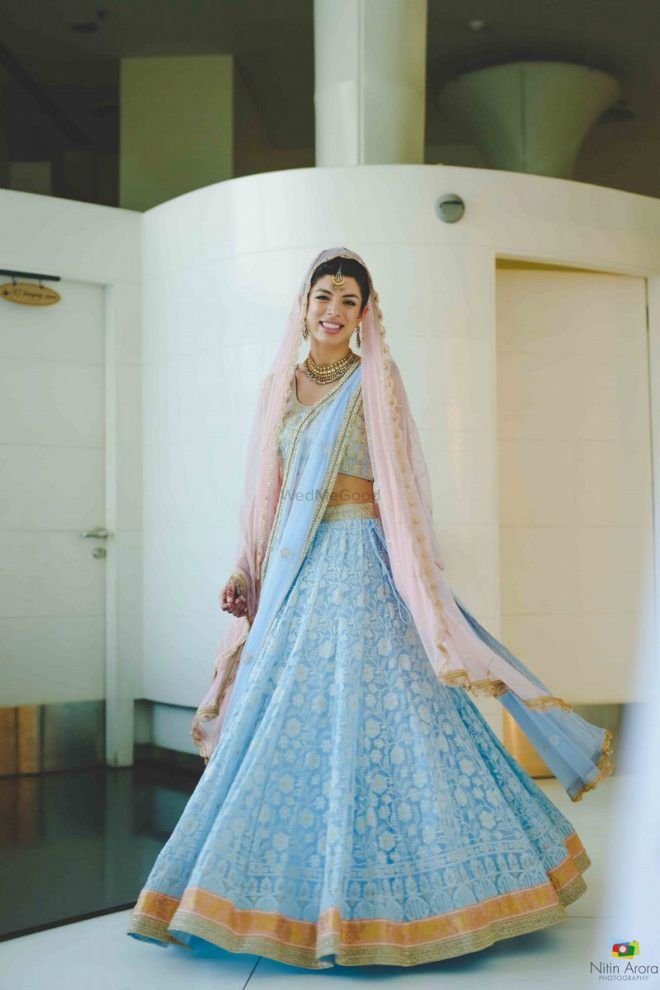 Image via Nitin Arora Photography
Making baby blue and baby pink work so well!
ALSO READ: 9 WMG Brides Who Decked Up Simple Offbeat Lehengas To Make Them Bridal! *& How They Did It!