Sherwanis For A Contemporary Groom!
BY Garvita | 25 Mar, 2020 | 1345 views | 2 min read
Talk about Sherwanis and the first thought that strikes us is the quintessential beige and maroon ensemble! But aren't the modern grooms so over this style? One scroll over Instagram and you'd spot the contemporary grooms wearing the most stylish silhouettes and modern hues!
And now as we welcome a new year, we're sure that the urban grooms would crave for something even more refreshing. On that thought, we listed down some of our favourite sherwanis that are worthy of all the attention. Gear up for an ultimate dash of elegance & modernity. Scroll & save already!
This Grey hued Sherwani with embellished details has our hearts!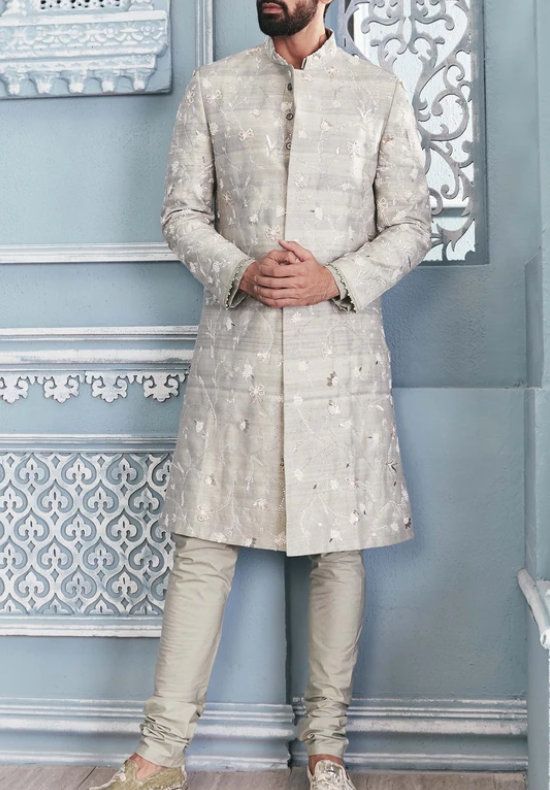 Shop via Mahima Mahajan
This hue is so fresh & unique for a wedding day! The sequin & beadwork makes it a must-have for contemporary grooms. 
We're taking all the inspiration from this quilted Chanderi Sherwani! #Debonair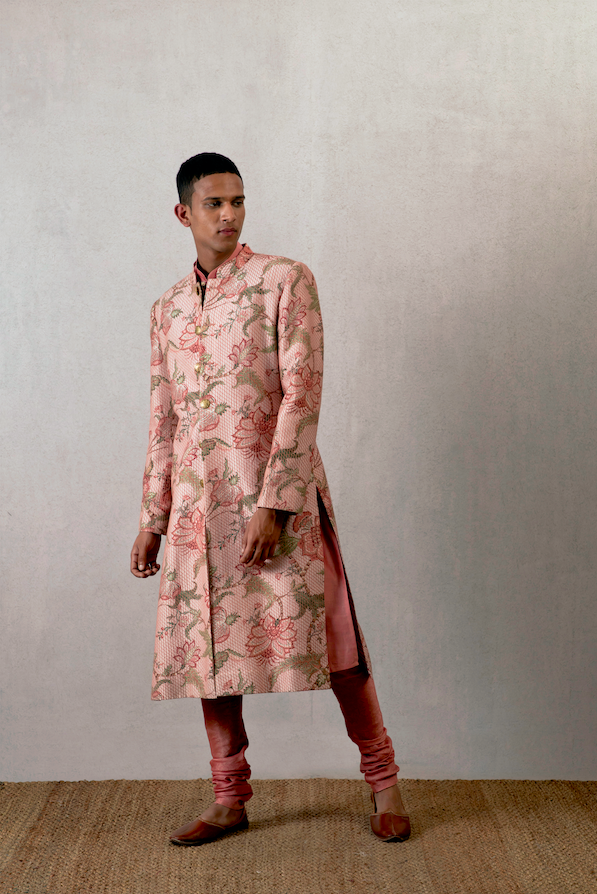 Shop via Torani
At times, going simple is too mainstream, so just add a dash of quirk with this Salmon Pink sherwani! And set some goals for the Grooms of 2020.
We swear by those abstract printed motifs! Definitely a killer choice for modern grooms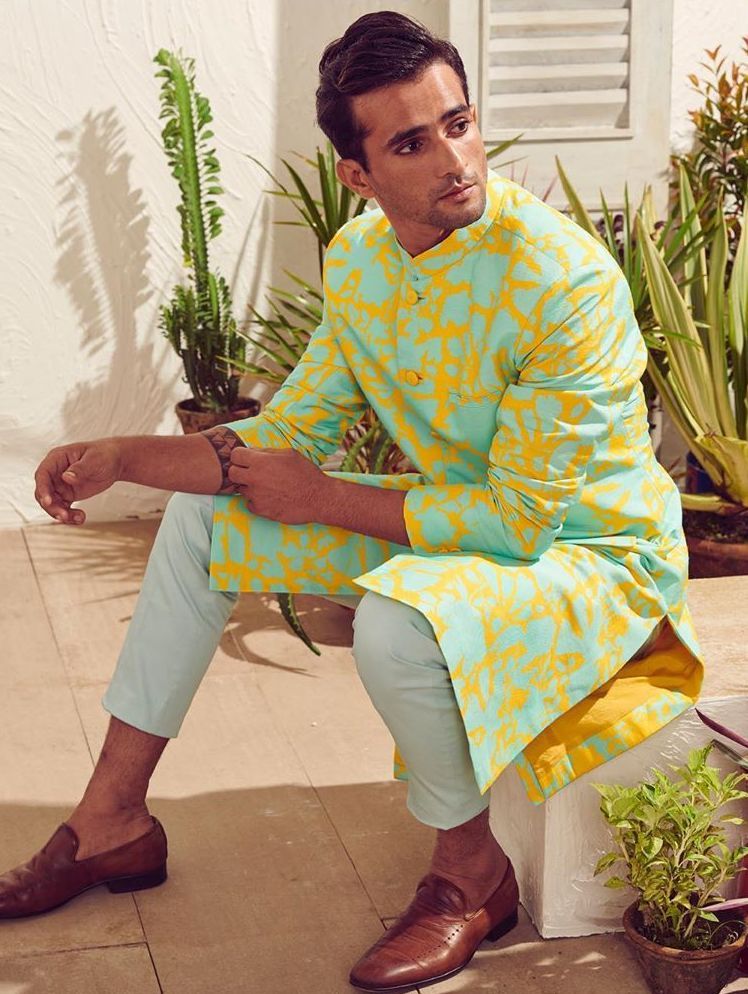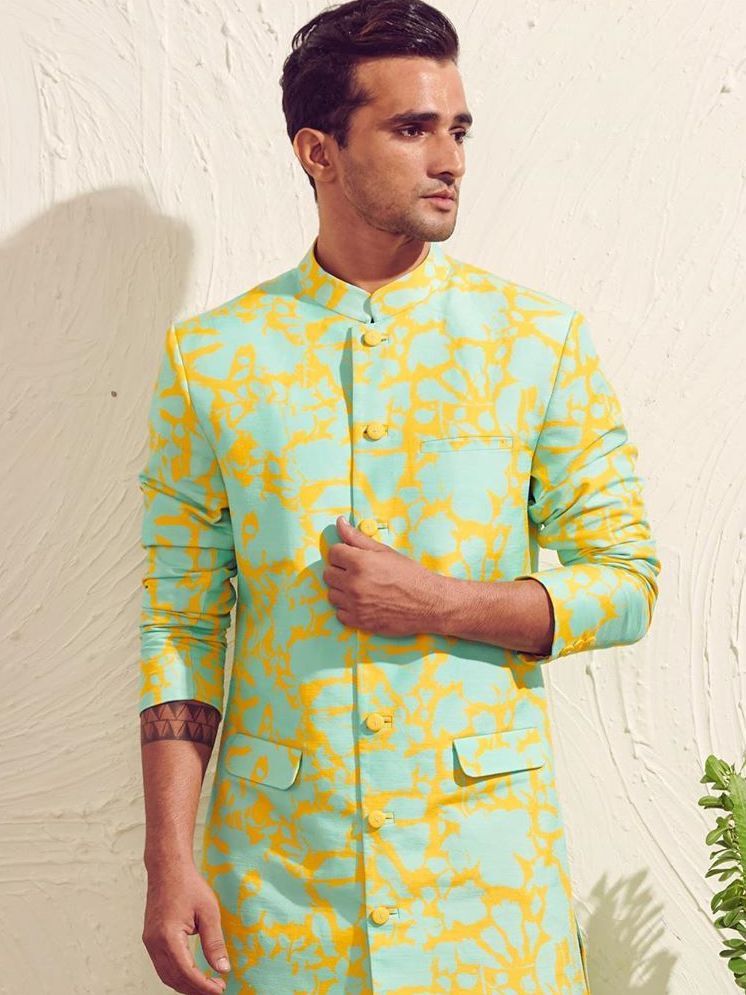 Shop via Dev R Nil (at Aza Fashions)
Look your stylish best in this offbeat Sherwani, as we're sure it'll take your wedding game a notch higher! Psstt.. it hasn't been done to death at all.
Make heads turn in a Navy Blue Sherwani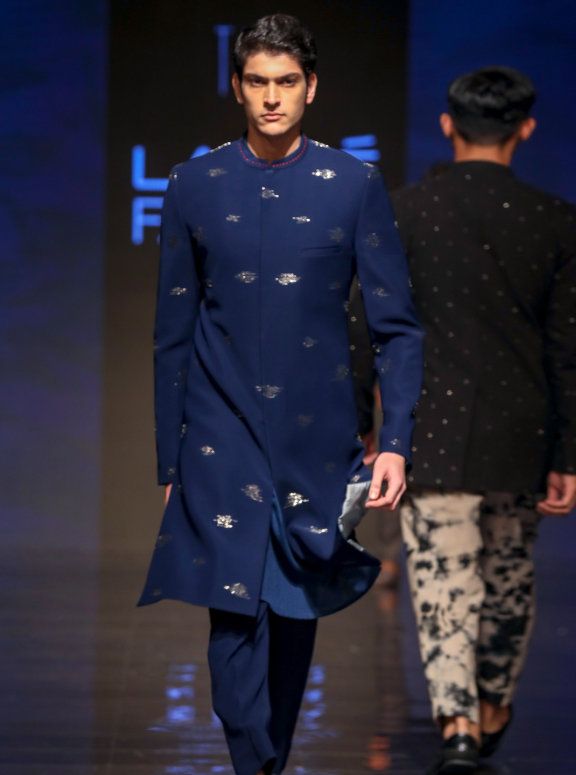 Shop via TISA (as Aashni & Co.)
Noticed the metallic tonal embroidery? Love how it's adding charm to an otherwise simple outfit. Perfect for those who want something voguish but want to keep experimentation at bay!
Added it to the list for its sheer floral elegance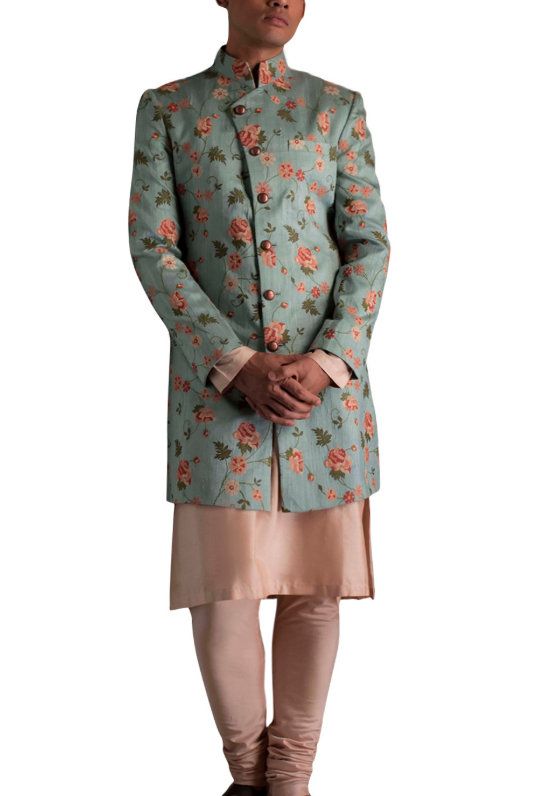 Shop via QBIK (at Aashni & Co.)
The pop of powder blue is so damn attractive! We simply couldn't help but fall head over heels in love with this ensemble. Super apt for a day ceremony.
Since the new decade calls for some refreshing ideas, we bet our grooms-to-be are going to bookmark these styles for their wedding day! What say? Which one of these did you love the most? Share your thoughts in the comments section.