Splurge Or Save : Here's How I Budgeted My Destination Wedding…
BY Sakshi | 01 Aug, 2016 | 1963 views | 5 min read
So you want a destination wedding but don't want to spend a bomb? Well, we hear ya.   That's why we started our series: Where I Splurged & What I Saved! And telling us her story this week is our destination wedding bride Subhashree who had such an adorable forest wedding, which definitely requires a lot of planning! So here's her story in her own words!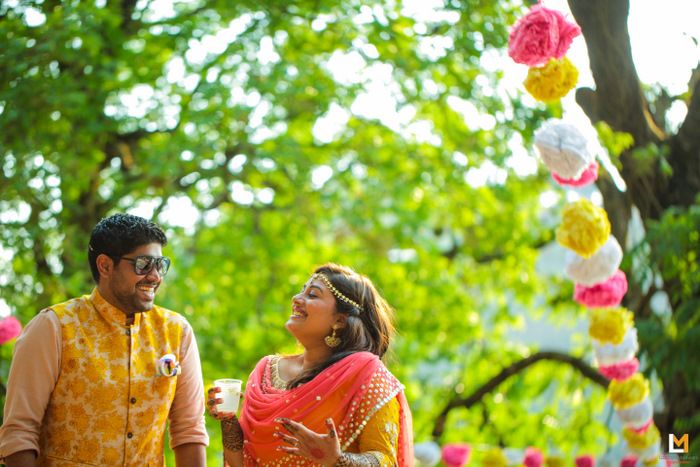 Wedding: Subhashree & Jonathan
Photography : Arjuns Tryst with the Camera★ 4.8 Arjuns Tryst with the Camera★ 4.8 Arjuns Tryst with the Camera★ 4.8
Budget: Not over the top, but not too frugal either. A medium budgeted wedding for sure!
Who paid for the wedding: The wedding functions were split between my parents and my husband. I looked after smaller personal pieces like trousseau, jewellery for other functions besides the main wedding. 
What did you Splurge on?
Wedding Planner : We splurged on only one thing - the wedding plannerWedding Duo★ 5 . We both have busy work schedules and long hours and thought it would be best to have a go-between so we have a single point of contact. As it turns out, I'm more OCD than even I thought and was and pretty much managed everything from invites to venue, from menu to mood-boards and even sending emails to each guest on behalf of the wedding planners. That being said they were of biggest help at the venue. I didn't get into anything once I was there and they took decisions and pulled of the entire affair admirably. My advice to brides: Only get a day of / weekend wedding coordinator if you already know what you want.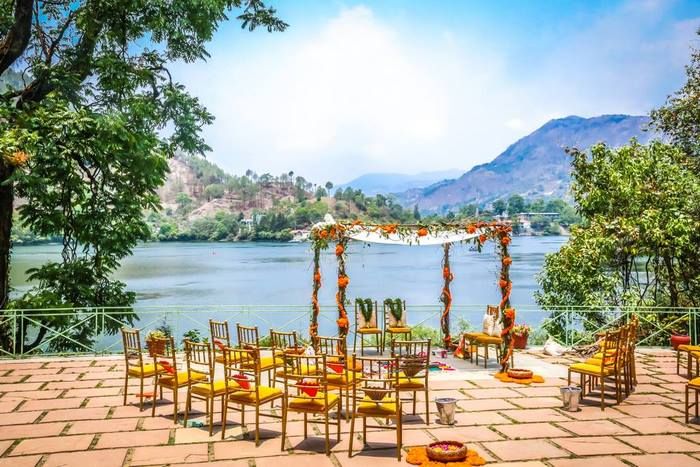 Food: Don't splurge on 100 dish meals but more on good quality, local produce and enough quantities.
Photographer / Videographer: We didn't go over budget here, but also didn't go with the cheapest quote. They are memories for a lifetime, so choose on the basis who you think can capture your vision and not what their price is.
What did you Save up on?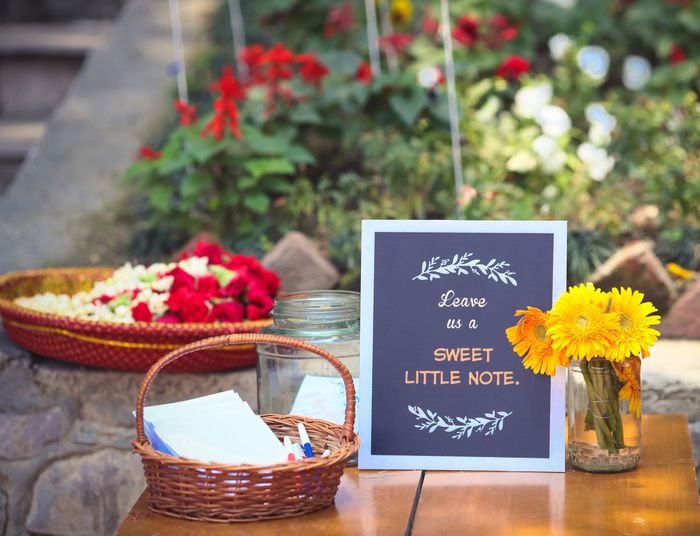 Clothes: I know you're going to get married once and you want to look your best but trust me, with enough research you'll get exactly what you want and love it without spending 3 lakhs on a lehenga you're not wearing again. We chose our clothes after much research and made sure to stick with the simplicity and beauty of our destination besides it all being re-wearable again!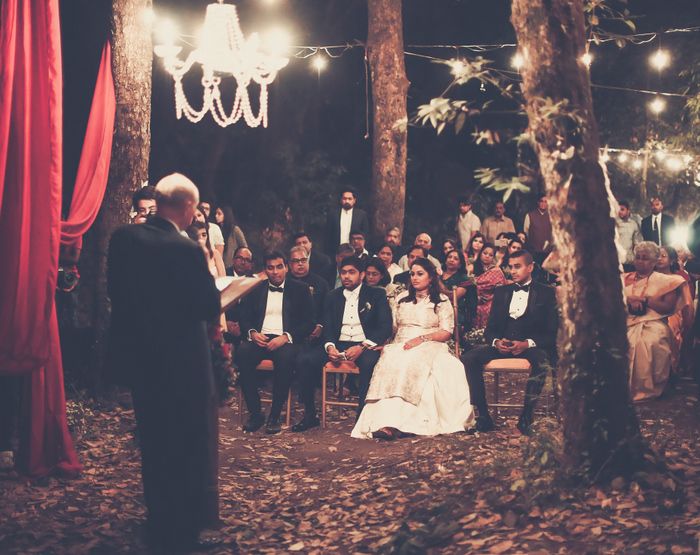 Destination:  We just wanted the hills and access to the forest. Bonus with The Lake Resort, was the gorgeous lake. if you find the right destination with the perfect hotel and super nice owners like the Verma's (like we did!), count yourself blessed. We utilized both the lake view (for the mehendi & pheras) but also the forest (christian wedding) to bring in the feel of multiple places and experiences. You don't need to travel out of the country to find a beautiful space, just a lot of patience! The more offbeat the locale, the better the rates.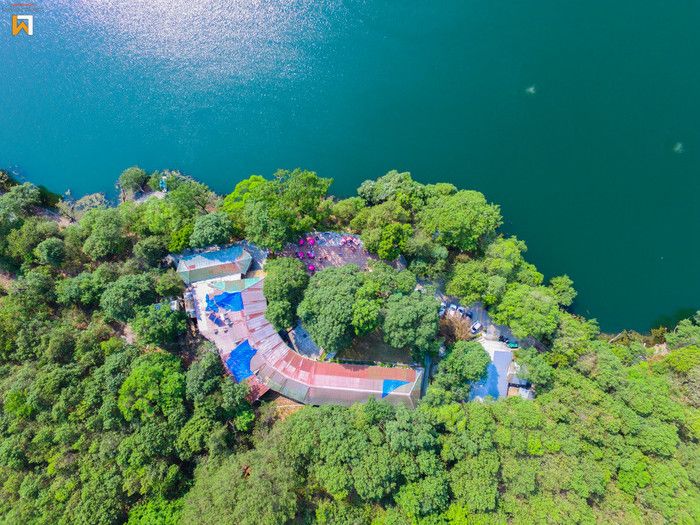 We visited a bunch of hill stations when we were looking and finally chose
The Lake Resort in Naukutchiyatal
for its accessibility, lovely owners and excellent hospitality. Not only are you assured great rates, they also go out of their way to ensure that all the arrangements are in order and take a personal interest in doing all that they can to pull it off. Arjun, their son is counted among friends now, Mr Verma himself made roast chicken for one of our meals and Mrs Verma supervised the entire pahadi spread.
Décor: If you've got your destination right, you'll realise you don't need a lot of décor to make it beautiful, it already is. We wanted the destination to lean into the décor instead of the other way round and used only accents to bring it alive. Lots of fairy lights and twigs, minimal cut flowers (summer blooms in the resort were gorgeous already), mason jars, strung gendas, colour themes for each function and reusing elements from one function to another but with a different spin are some of the ways to achieve this. We got a local tent wala and saved on a lot of transport cost that we would've incurred getting stuff from Delhi. Our wedding planners ensured they got the best out of him.
Food: Do one cuisine per function and do it well. We used local chefs, local dishes, local produce and it came together beautifully. From the BBQ & punch themed mehendi to the conti christian vows reception dinner and the pahadi feast for the pheras- everything was yum!
Advice to other brides looking for a destination wedding: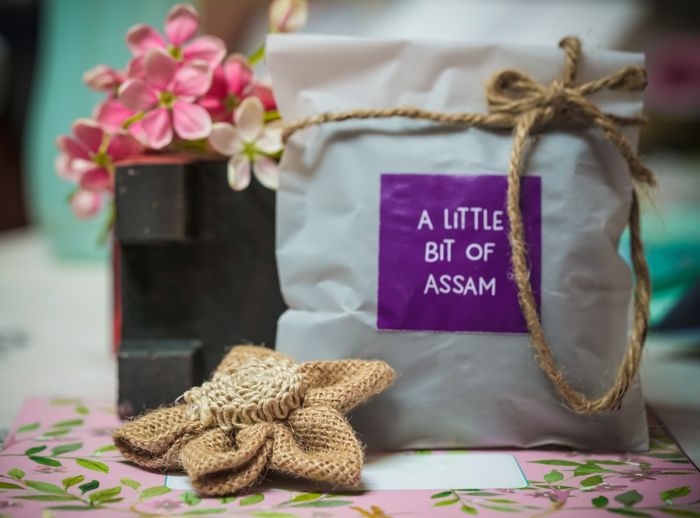 Here are some small things that helped trim down the budget...
Catering from the venue itself. Instead of multiple cuisines, we stuck to what was locally available and they made beautifully.
Not too many floral arrangements
Reused furniture and underlays as well as structures
Kept minimal décor to showcase beauty of the place and sticking to a décor budget
Kept a control on the guest list ending up with just over 150PAX
Local wedding favours like the Bal Mithai from Naukuchiatal, tea from the estates of Assam (where I grew up) and banana chips from Jonathan's Kerala roots - personal favours that are budget friendly too.
I'm so glad that I found a great venue, great local vendors and a gorgeous place to tie the knot!
Know all about Subhashree's Wedding and who she hired here. 
Read on for everything you need to know to organize a destination wedding!