Stunning Oonjal Decoration Ideas for your Wedding
BY Rekha Shetty | 09 Sep, 2020 | 3291 views | 2 min read
Oonjal ceremony is an important ritual in Tamil Brahmin Weddings. In this ceremony, the bride and the groom sit on a beautifully decorated Oonjal / Swing facing East holding each other's hand. The married women gather around the Oonjal, and start singing traditional Oonjal songs while gently rocking the swing. It is not only a fun ceremony but also has a lot of significance to it.
The swinging of the Oonjal represents the ups and downs that the couple might encounter, but irrespective of these ups and downs, the couple promise to be with each other and support each other. To give you inspiration for your Oonjal ceremony, we have handpicked stunning Oonjal decoration for you.
Image Courtesy - Marriage Colours★ 4.8
Imagine being on this beautiful Oonjal and exchanging sweet nothings with the love of your life. 
Image Courtesy - Vivek Krishnan photography★ 4.9
An Oonjal hanging from the tree for the newlyweds. How cool is that!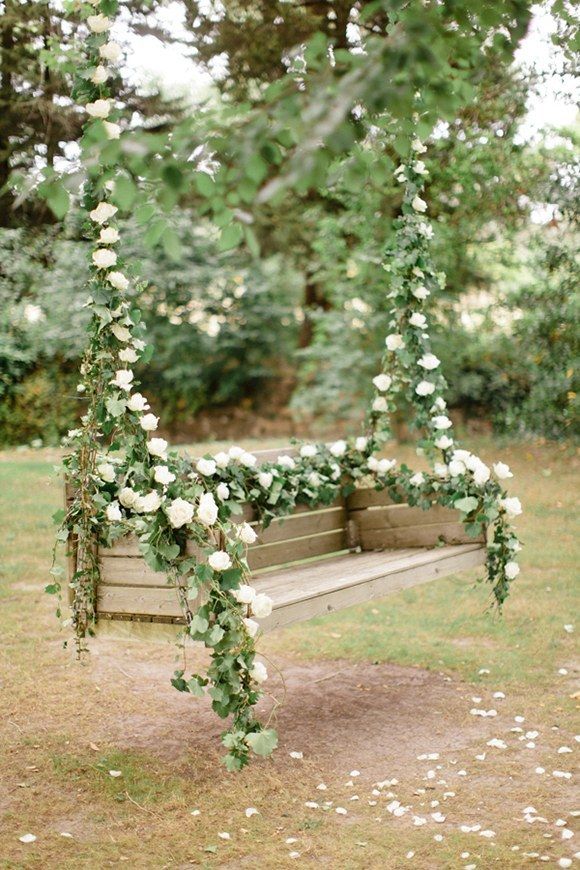 Image Courtesy - Luxe Events
A wide array of flowers make for the perfect frame for this Oonjal swing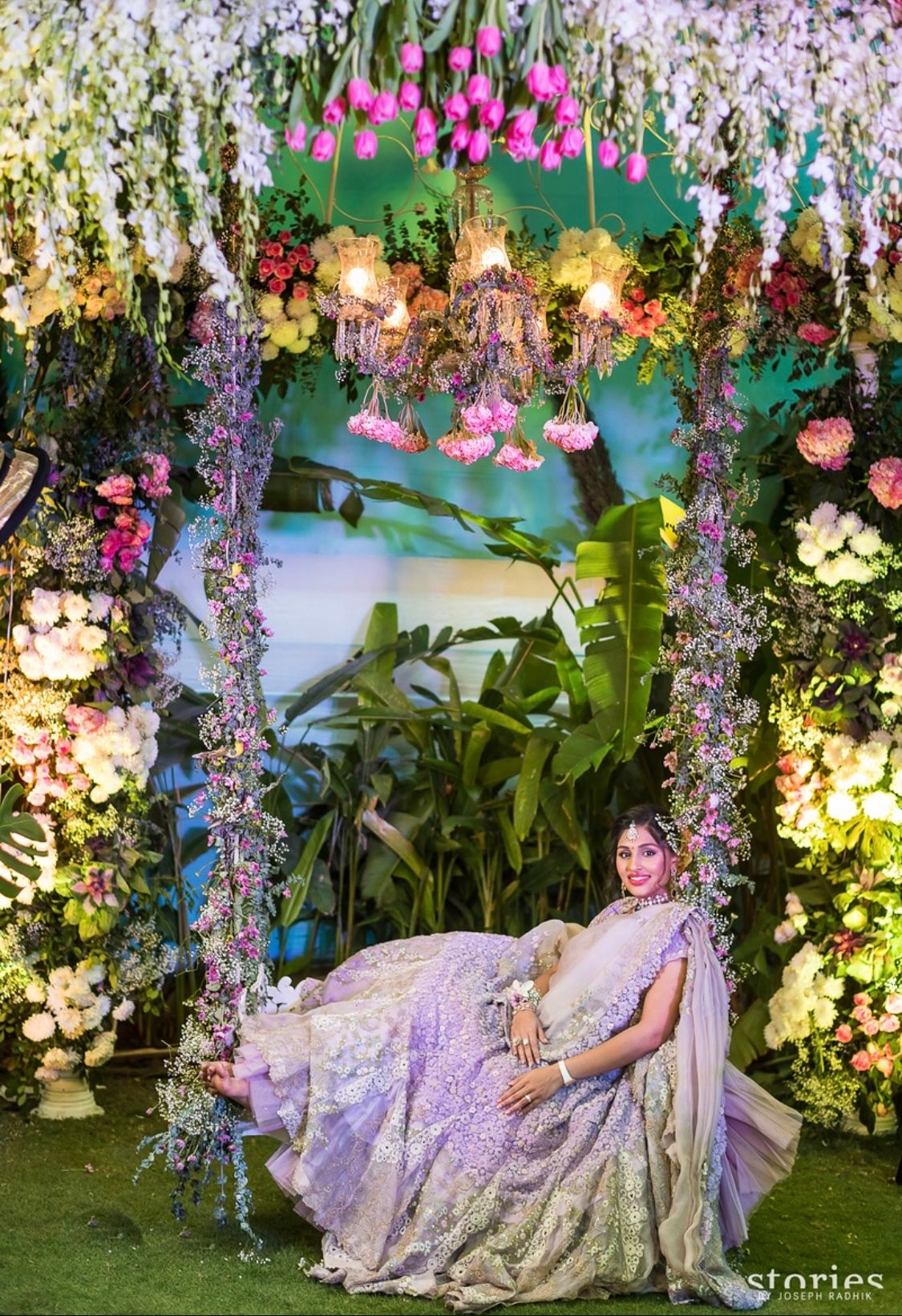 Image Courtesy - Chandini & Vardhaan
If you want something unique, you can opt for a burst of colours with fabric draping and shimmery furnishings.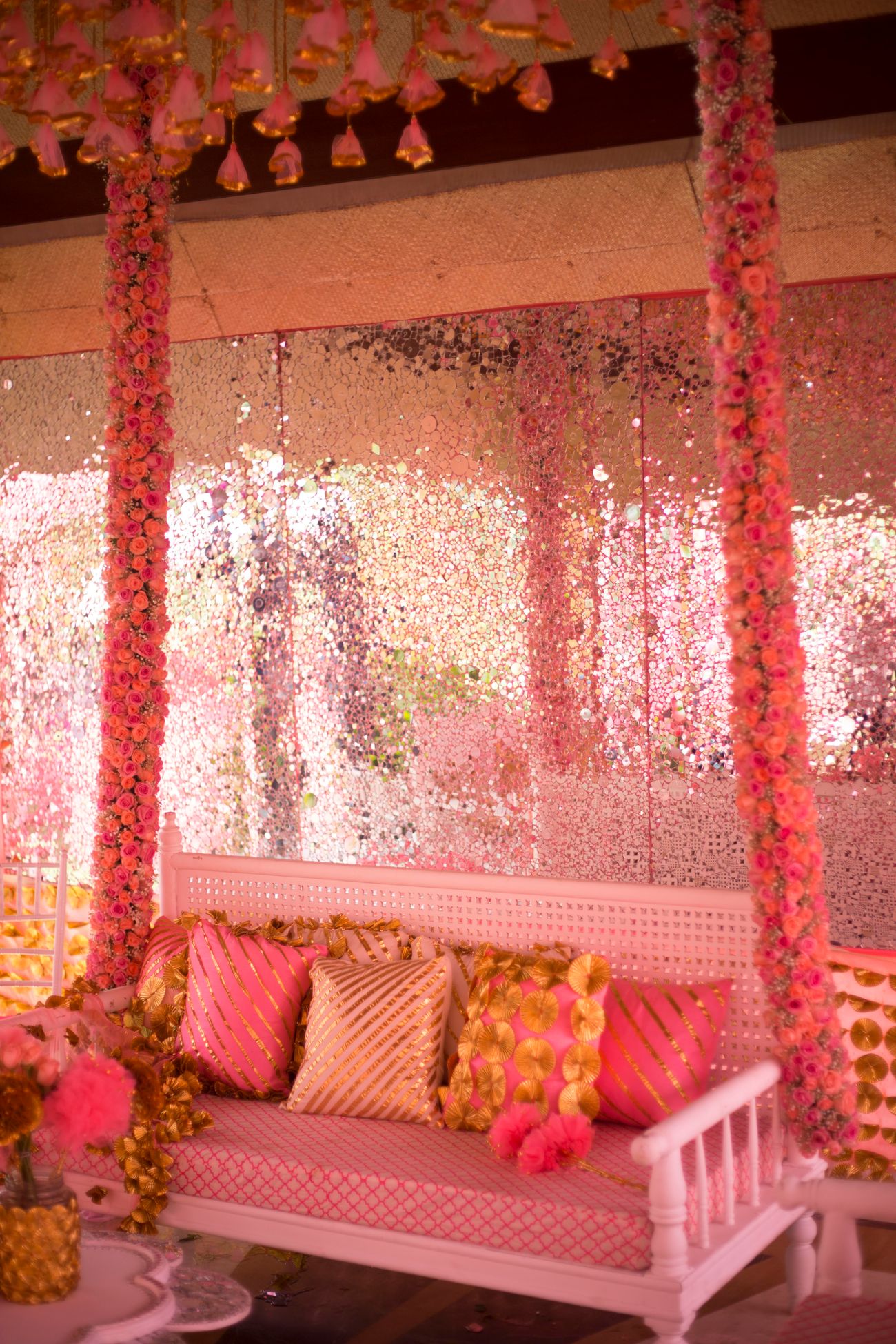 Image Courtesy - Momente Wedding Planners★ 4.9  
This exquisite Oonjal swing with roses is going to be the talk of your Wedding for its artistically decorated look.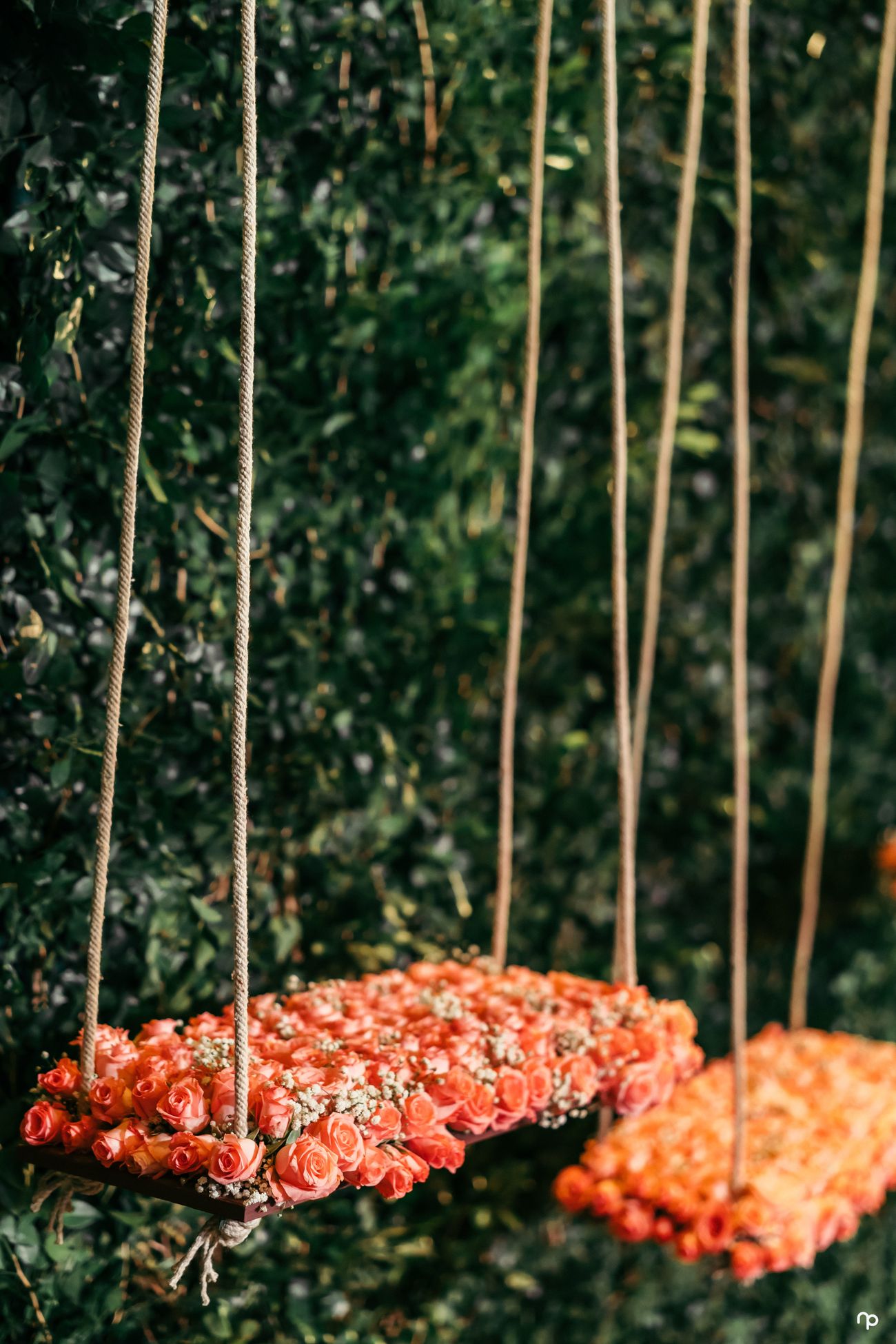 Image Courtesy -  Priya & Varun
This simplistic yet bright Oonjal swing is perfect for an intimate wedding setup.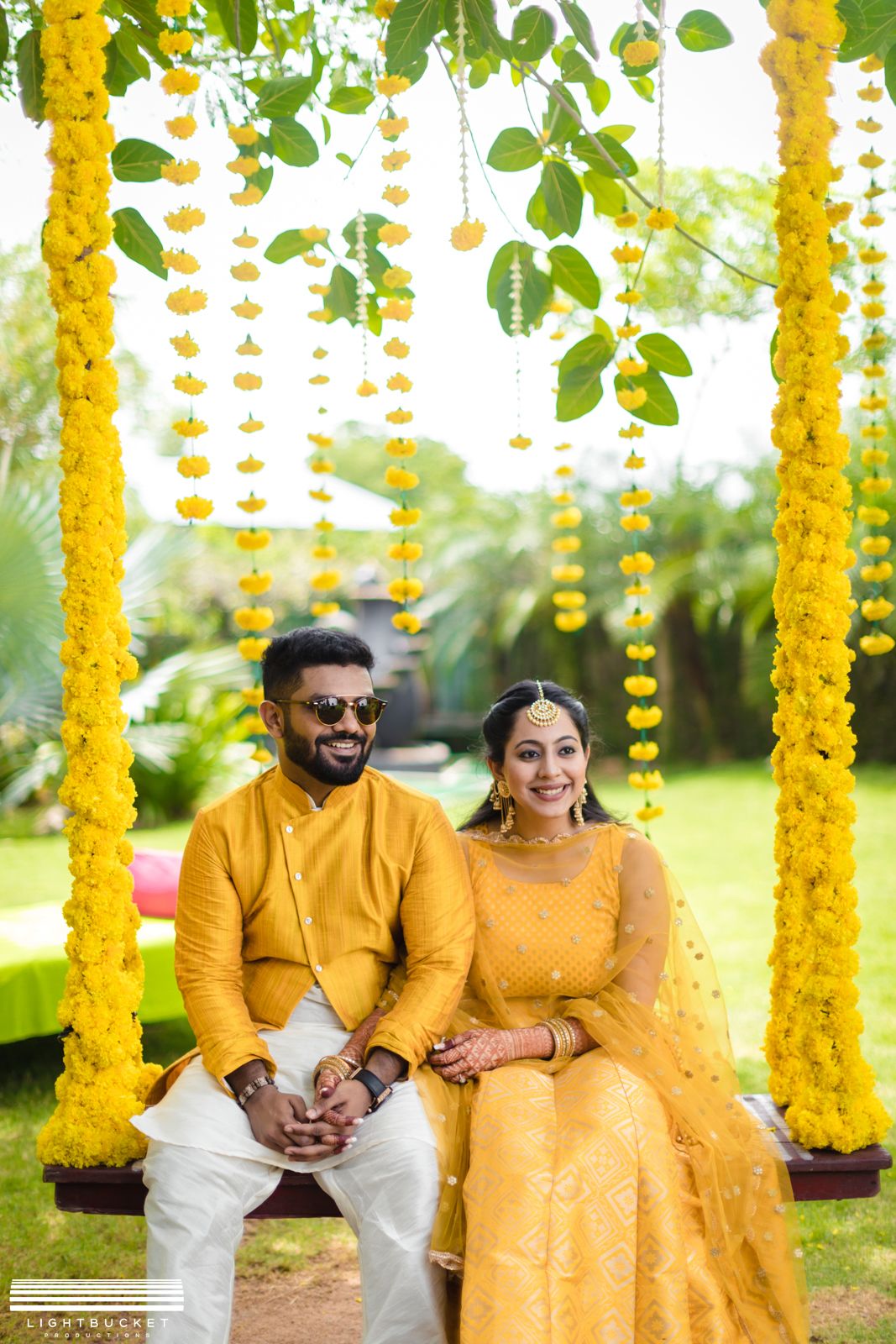 Image Courtesy - LightBucket Productions★ 4.8
Add some drama to your Oonjal ceremony with this heavily decorated swing!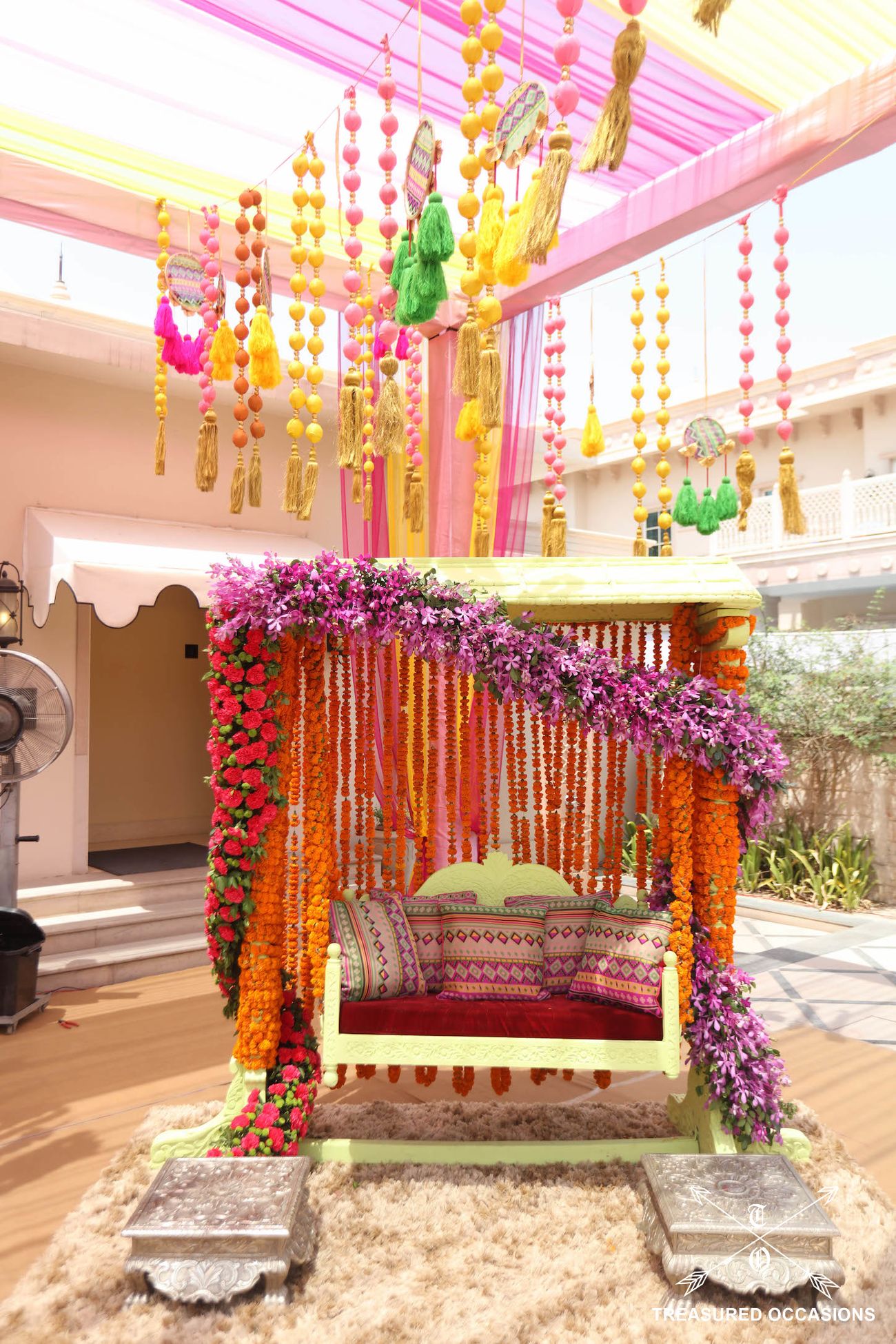 Image Courtesy - Treasured Occasions
So, whether you opt for a simplistic design with marigolds in shades of yellow and orange, or an elaborate one with shimmer and drama in shades of pink - Oonjal decor is something you can definitely experiment with!