The Best Mehendi Favours We've Seen At Indian Weddings!
BY Latha Sunadh | 23 May, 2017 | 4440 views | 2 min read
We love a fun Mehendi, and what makes it even more fun is a cute little favour that your guests can remember you by. Doesn't necessarily have to be something expensive, but something useful or unique is always welcome and loved! So here are some delish Mehendi favours we've spotted at Real Weddings, which could be something you give out too!
Potlis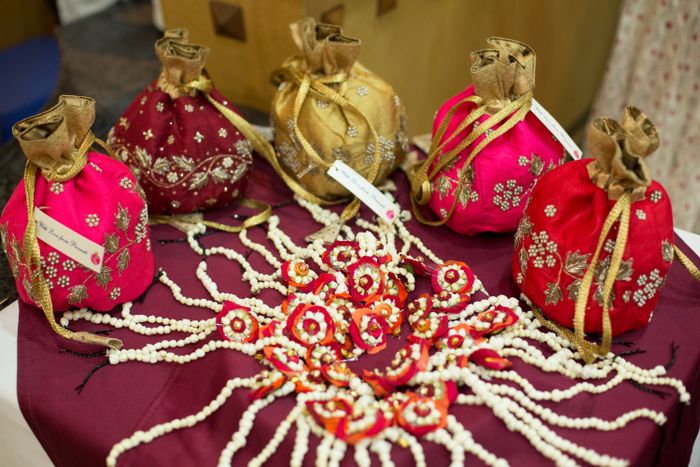 Real Bride Aditi gave out these cute little potli bags on her Mehendi which were specially designed byThe Pink Potli as Mehendi giveaways. Love them!
Juttis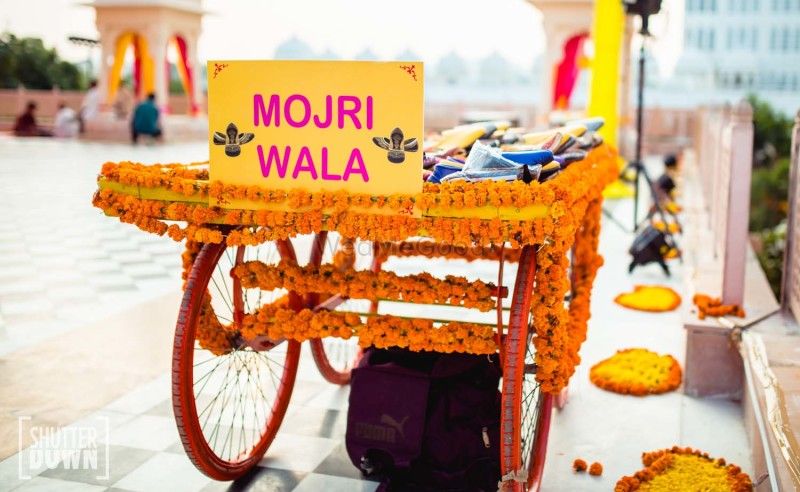 Image via Shutterdown - Lakshya Chawla★ 4.9
This wedding in Udaipur had Thela walas and stalls for Mehendi favours, and we think it's a super cute idea! A great favour for a Rajasthani themed Mehendi!
Bangles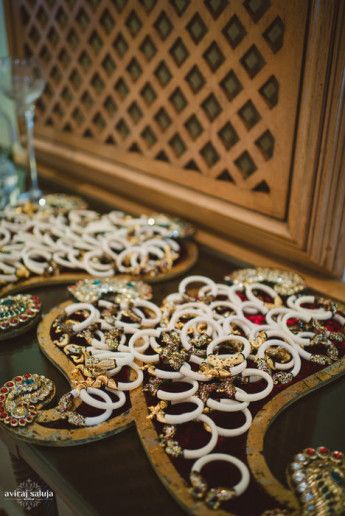 Real Bride Nayantara had a North-South Wedding, and she distributed traditional South Indian ivory bangles as Mehendi favours!
Sula Wines
Image via With Love Nilma★ 5
Here is a wedding where Sula wine bottles were given as favours, and we're sure everyone loved the idea!
Earrings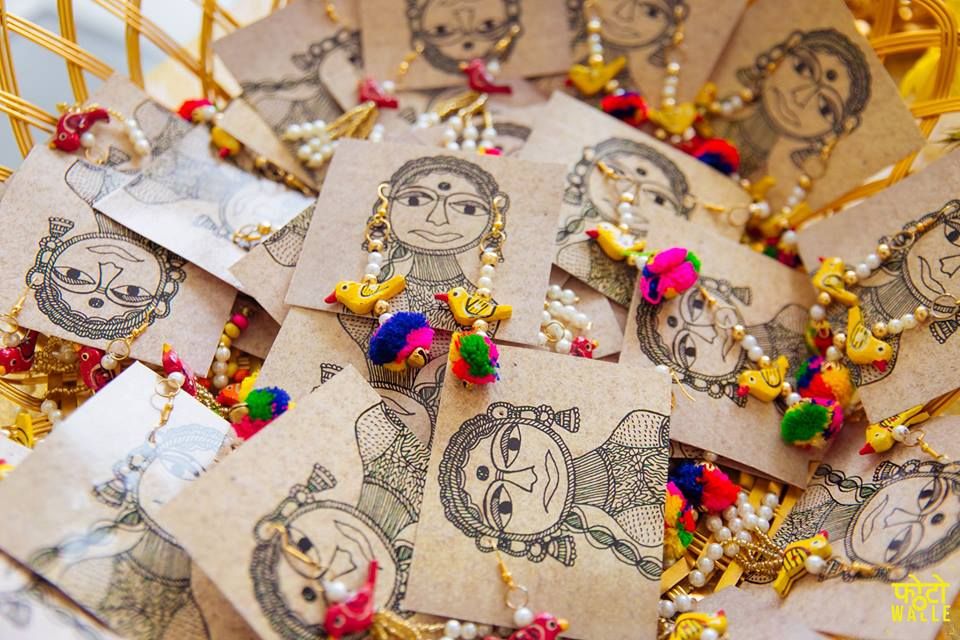 Real Bride Rijuta gave away these cute pompom earrings as Mehendi favours, and we love the idea and especially the packaging!
Chocolates with personalised covers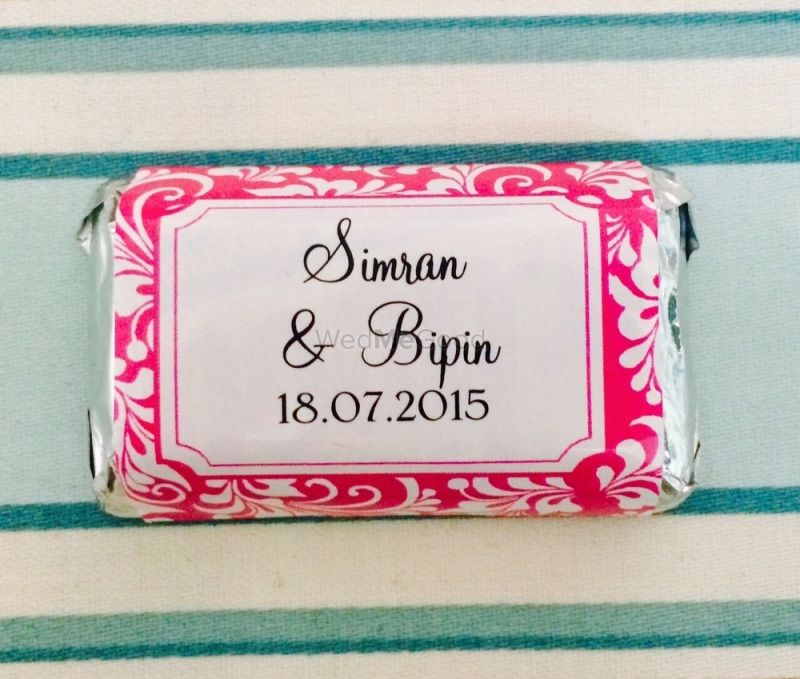 Real Bride Simran gave out these cute chocolates as favours on her wedding, and it's such an adorable idea!
Organic Toiletries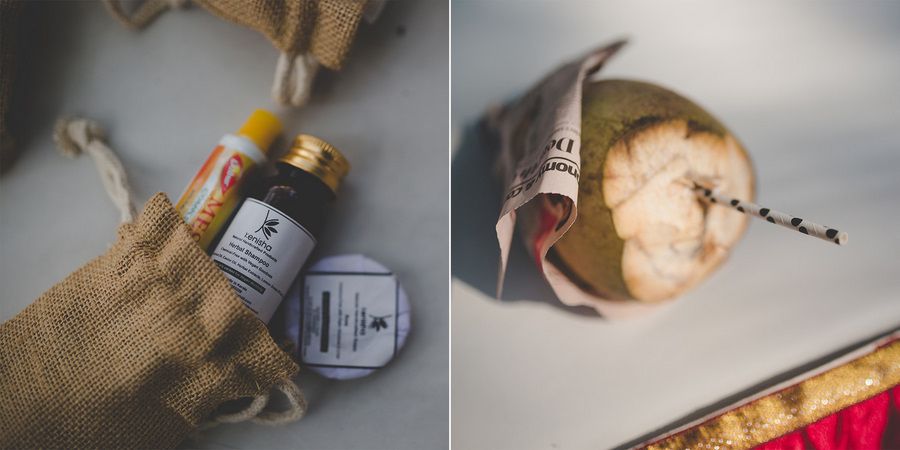 We featured a one of kind Vegan wedding, where everything was eco-friendly and recycled! They gave out organic toiletries as favours and instead of paper napkins, 2000 newspapers were cut up to be used!
DIY Jewellery sewing kits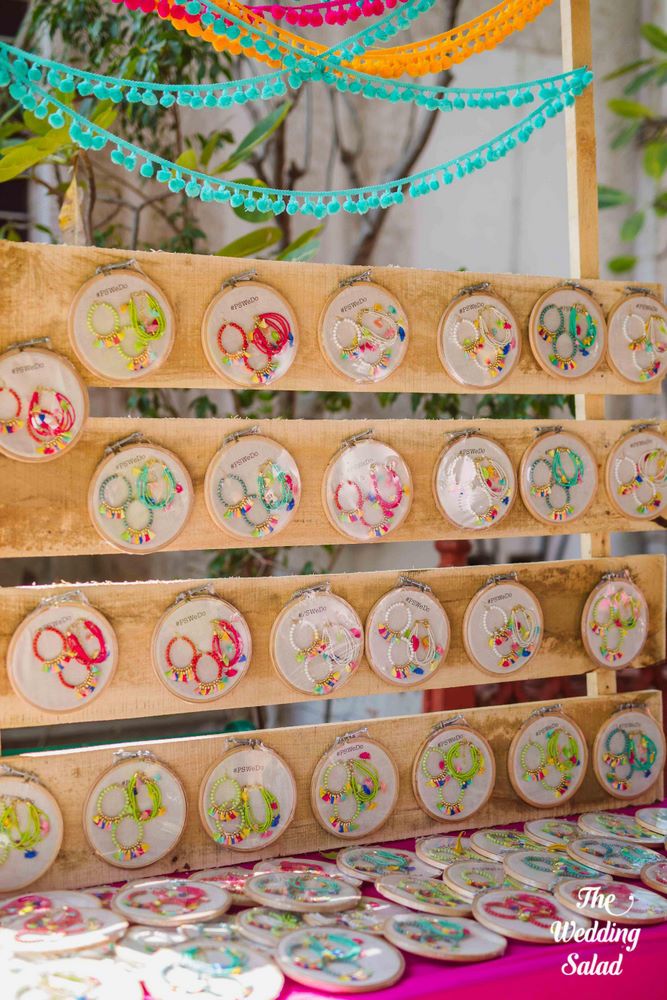 Image via The Wedding Salad★ 4.9
We spotted these at a recent wedding and were floored with cuteness! Mehendi giveaways wrapped in a sewing kit! DIY kits with beads and pompoms and an embroidery loop- so cute !
Pompom Rings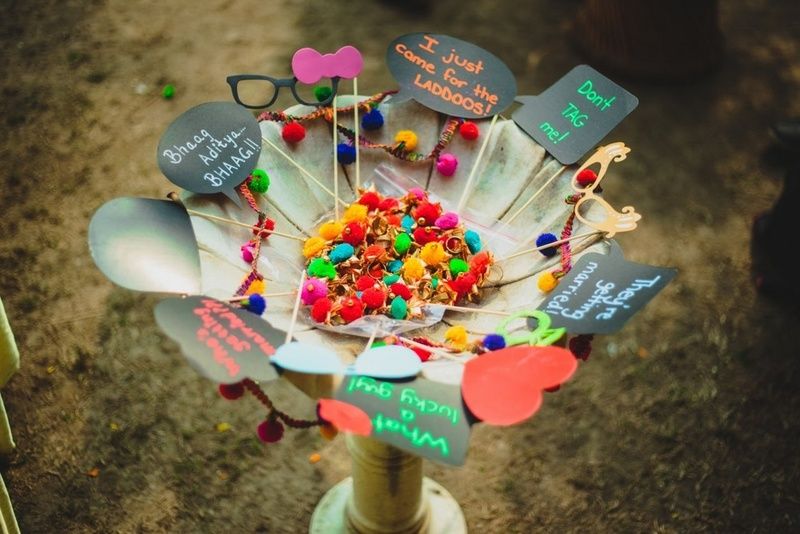 Real Bride Chayanika gave out pompom rings on her Mehendi, and we love how cutely it has been displayed!
Any more fun ideas you've spotted?