The Coolest Ideas To Emulate From South Indian Weddings!
BY Latha Sunadh | 22 Aug, 2016 | 9590 views | 3 min read
As you can see, we at WMG try very hard to balance our North-Indian weddings with our South-Indian partners. While Punjabi weddings are crazy with all those fun, over-the-top ideas, our demure South-Indian weddings are as minimalistic as they get. Not all, but most of them and almost all the time! So what makes them really tick? Is it the plush kanjeevarams or the sweet temple jewellery? Before you wonder, here are a few ideas that we noticed that make South Indian weddings a hoot.
Minimalistic Mandaps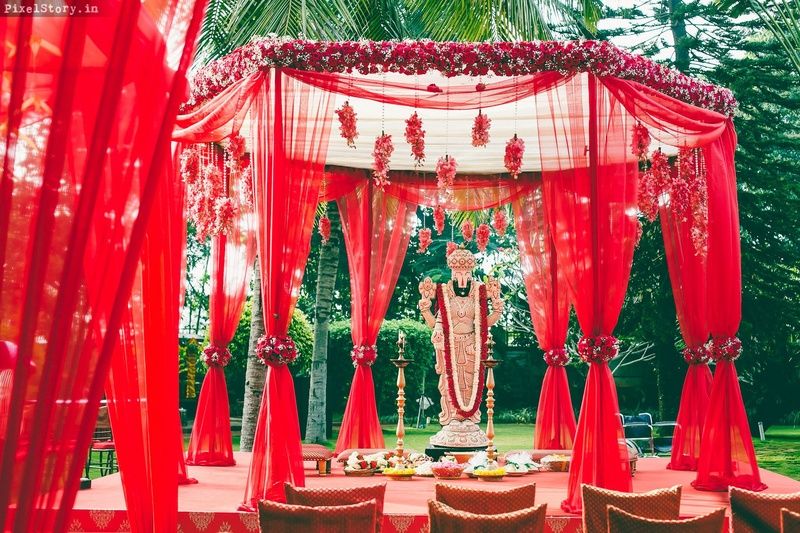 Well, that's number one on our list. Whatever the mandap, somehow South-Indian weddings keep their look simple and austere. The natural beauty of the surroundings are highlighted and the flower show is kept to a minimum.
Excessive Use of Banana Leaves and Err Other Leaves
Greens play a big role in the way weddings happen in the south. A lot of ferns, palm leaf decor and great use of banana leaves. Eco-friendly already!
Layering Gold, Especially Temple jewellery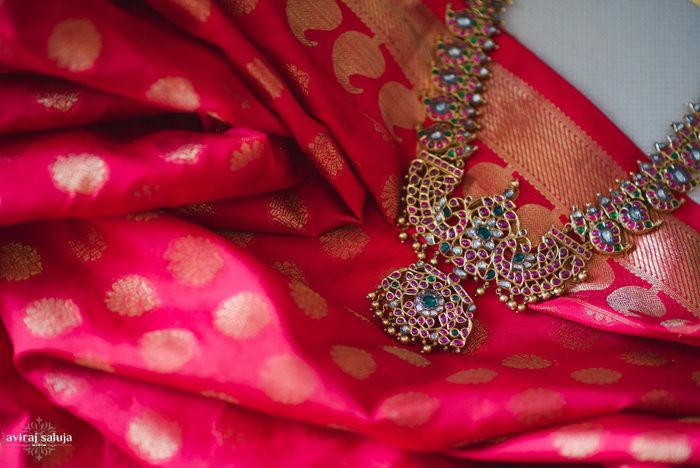 Photography by Aviraj Saluja
While gold jewellery is layered to perfection, temple jewellery is the best investment southern brides make. The beautiful rubies and emeralds were richly used and they stay timeless and classic till you pass it onto your grandkids.
Use of Rustic Indian Ideas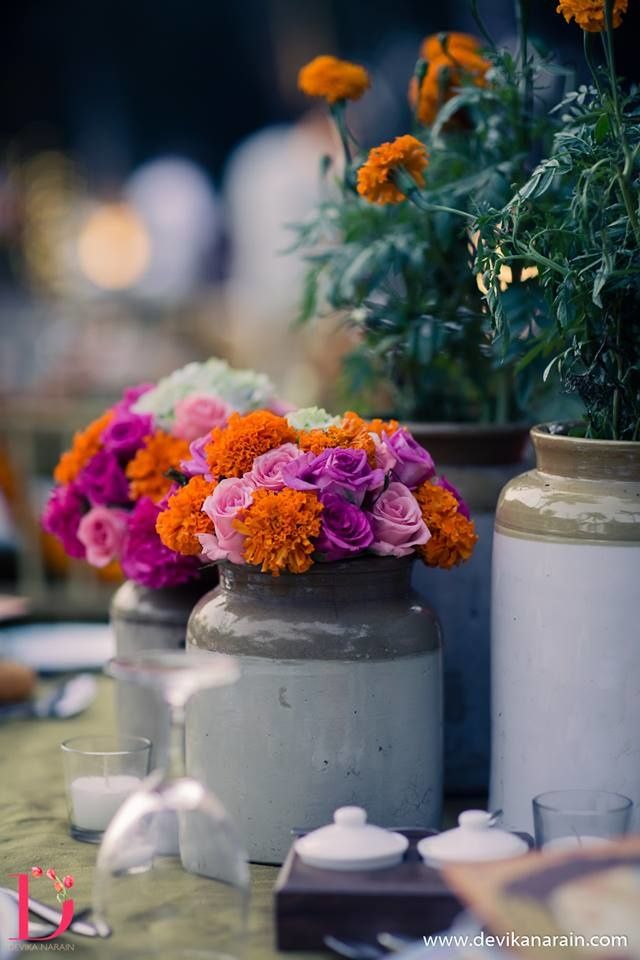 When it comes to decor, most South-Indian weddings pick traditional fare and old-school charm over new-age ideas - so say hello to Pickle Jars and Brass Urlis. Even brass teapots and tumblers have been making a comeback these days.
Mogra Madness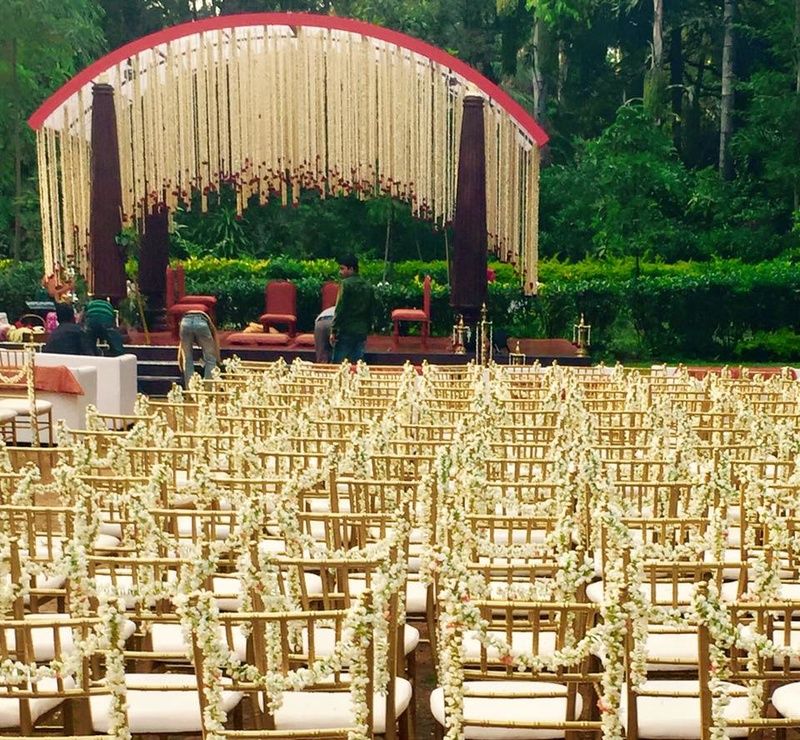 Mogra is such a South-Indian flower and becomes the only decor they use throughout the wedding. Right from it's minimalistic look to the sweet smell, mogra is one beautiful idea to use that's so classic! Plus, it never goes out of style!
Fun Games At The Mandap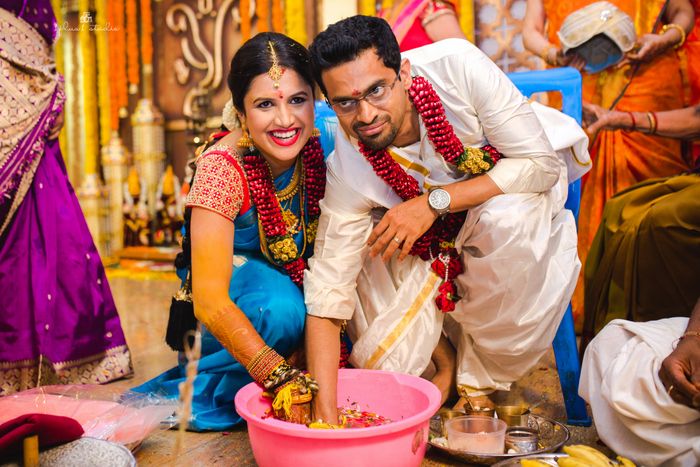 Photography by 1plus1 Studio★ 5  
Weddings are usually solemn affairs everywhere but South-Indian weddings have some really cute bride and groom games right at the mandap. From throwing rice on each other to looking for an elusive ring at the bottom of a pot. Sweet and cute stuff!
Flower Rangolis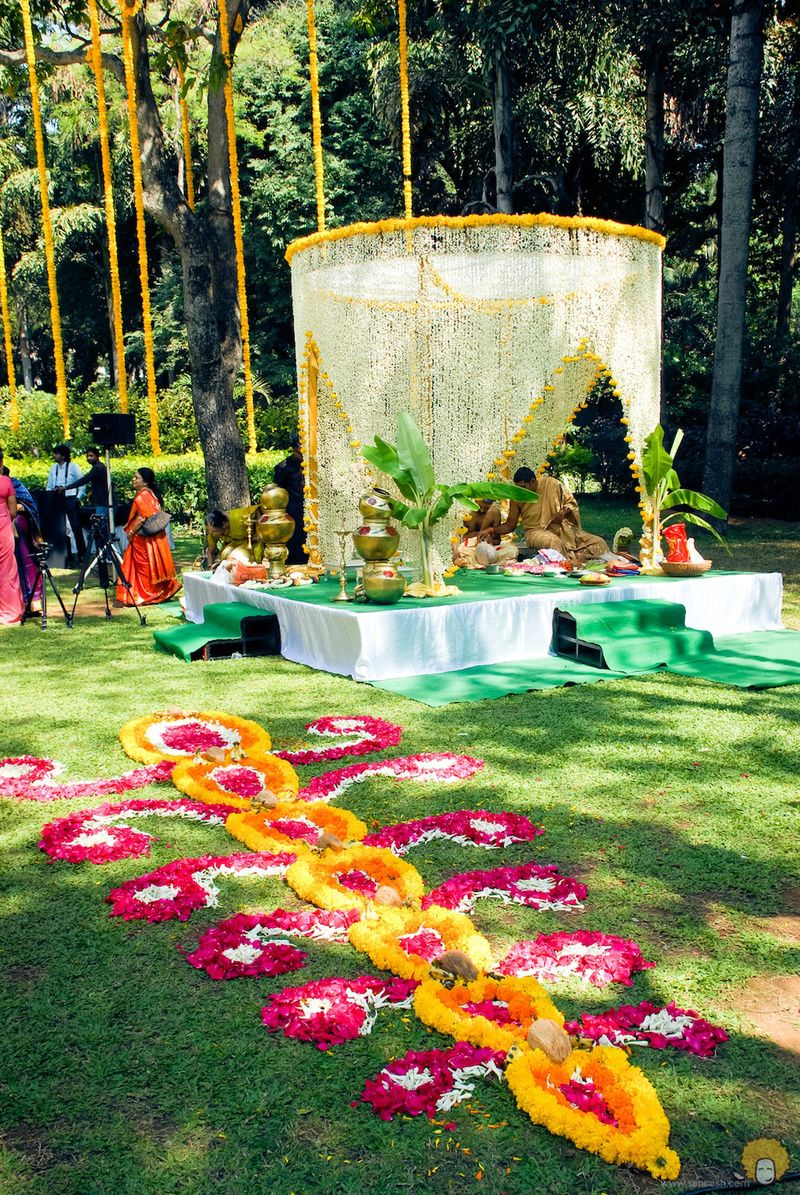 Rangoli is a tradition most South-Indians live by. Kollam or Muggu as it's called stands for everything homely. And now, they have been reinvented to suit modern ideas - so Indian rose, marigolds and mogra are used liberally to create beautiful rangolis.
Unique Bridal Entries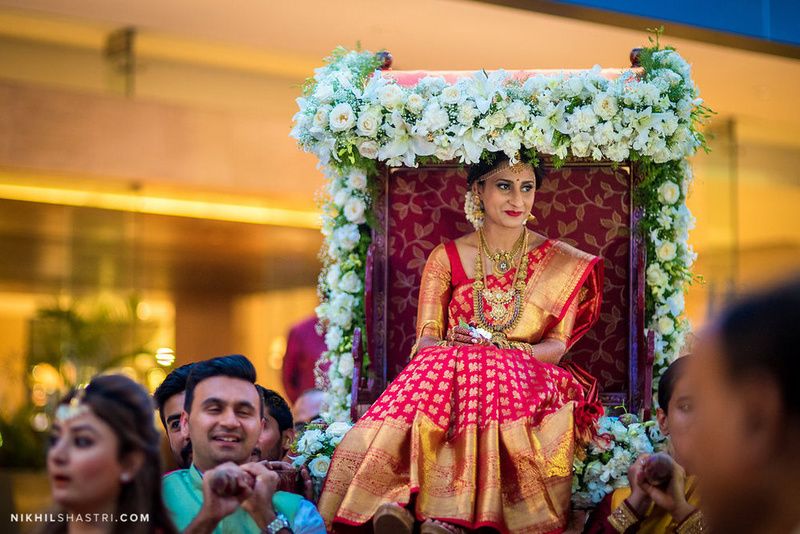 South-Indian weddings have some interesting bridal entries - like the bride coming in a palanquin or a nice lotus like goddess Lakshmi. Even under mogra umbrellas - too sweet!
Flowers in Hair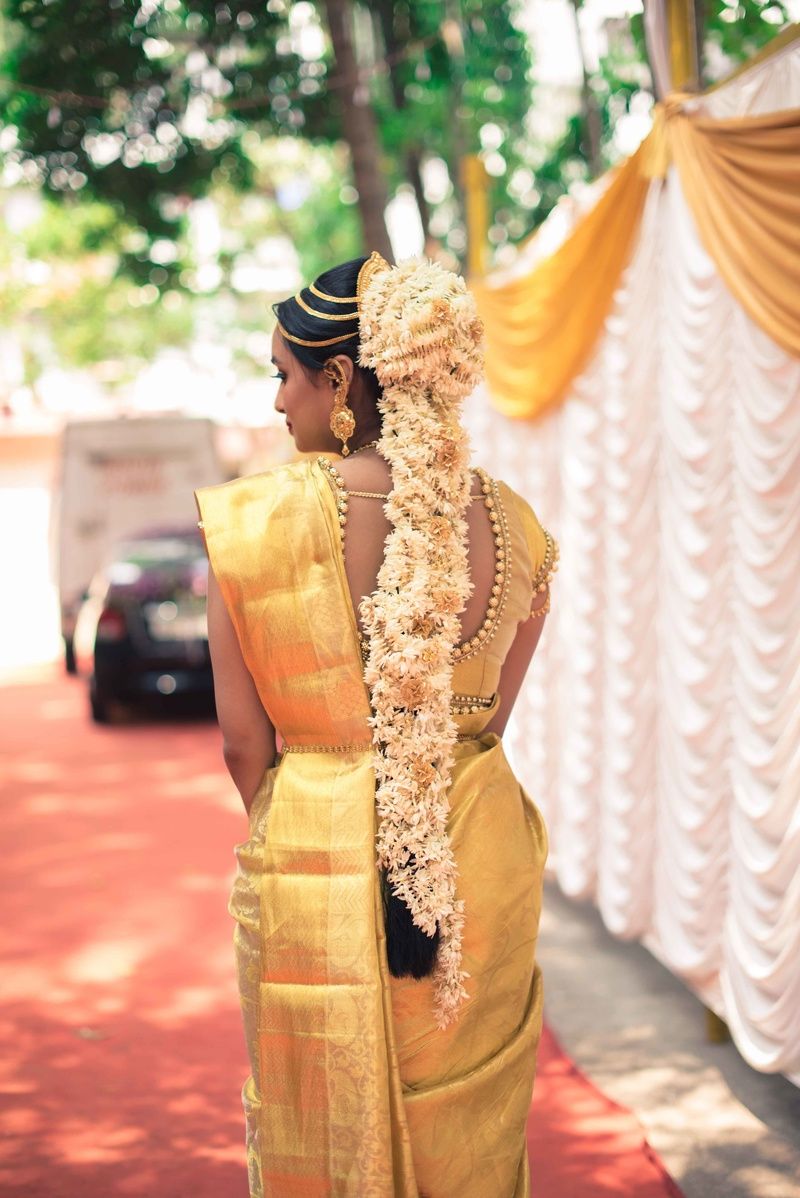 Pic by Karan Shetty Photography
no one plays the hair game like South-Indian brides when it comes to braids and flowers. Watch them style themselves with temple jewellery, cute clips, floral additions and sweet barettes!
Decor Idea To Love: Spiritual Additions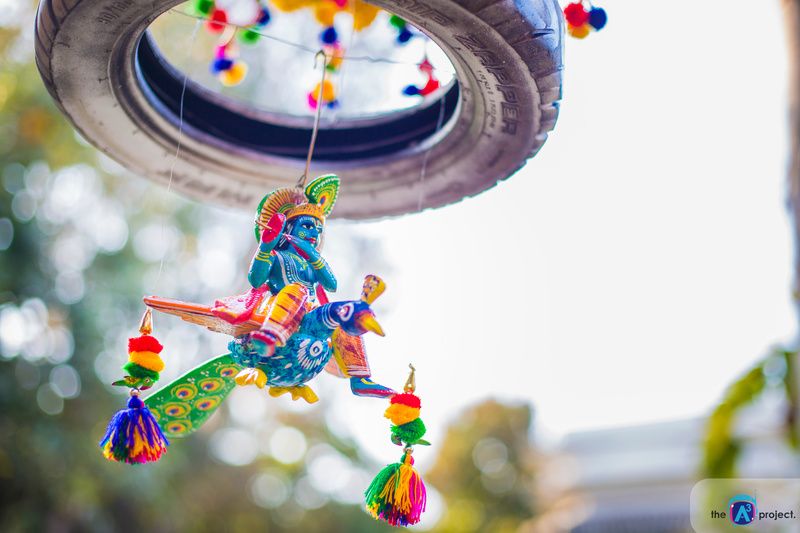 We love how old ideas go through a complete revival with South-Indian weddings. Especially spiritual decor items like brass lamps or temple bells - they somehow work towards blending spirituality with wedding decor. We even love the way they use gods and goddesses into the mix - kitschy at it's best!
What do you love about South-Indian weddings? Tell us!