10 Do's & Don'ts For Getting Ready on Your Wedding Day!
BY Sakshi | 03 Oct, 2017 | 4281 views | 4 min read
So everything is booked, decided and ready. But trust us, even after a lot of planning, things are going to get a wee bit crazy on the wedding day. Spirits are high, and that can sometimes lead to frenzy, and that's the last thing you want! We told you all about the Do's and Don'ts for your Mehendi day, so now we thought we'll be nice enough to tell you everything you need to keep in mind ON the day of your wedding while you are getting ready!!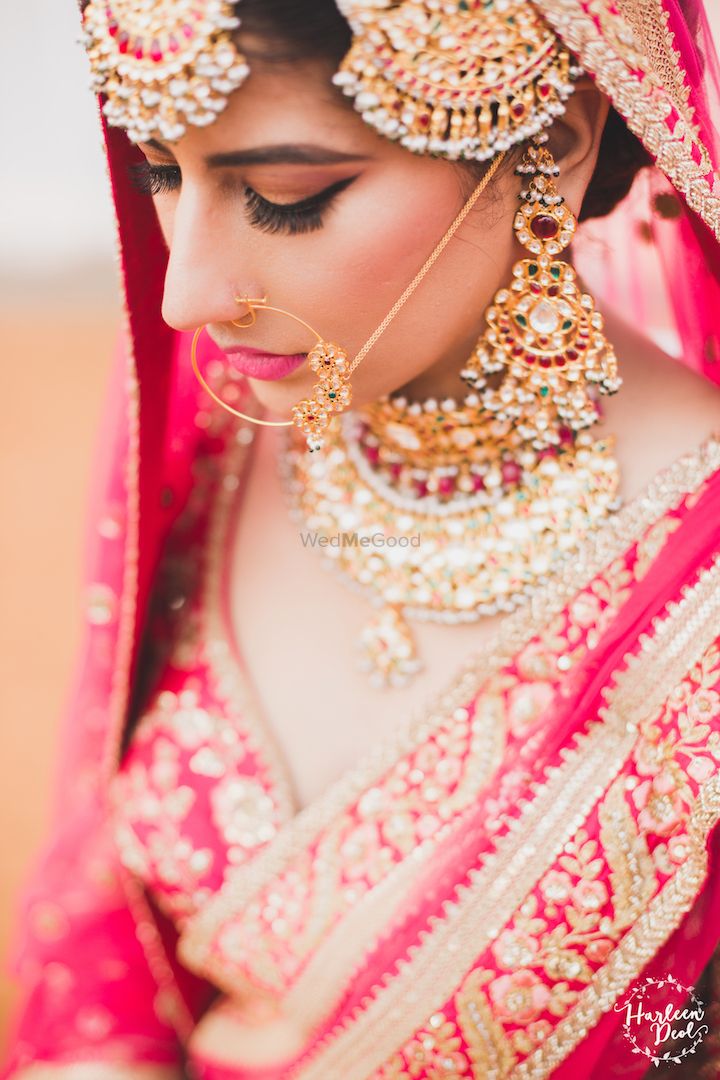 Photo: Harleen Deol Photography★ 5
The DO's
Check whether your blouse is front open/ side open. This will determine whether you should wear your blouse before your hair and makeup starts. So many brides do their hair and while squeezing into their blouse then have trouble.
Check with your photographer before starting for the time of the 'getting ready photos' and your 'lehenga on hanger' photos if you want them. Usually photographers start getting ready photos about half way through when hair is done.
Put on some nice music - trust us, it helps you get ready for the big night when your nerves are all frayed
Have a reference photo on your phone. Getting a makeup trial before-hand can really save you a lot of time on your actual wedding day, since your MUA and you would have decided and finalized on a makeup and hair look
Arrange these things before hand for the makeup artist

A table where she can setup the vanity 
A chair -preferably where there is light
A water bottle for the makeup artist to drink
A bowl of water (if they use beauty blenders they always need to get it wet)

Get sipper or a straw with a bottle or a glass for drinking anything for yourself. The last thing you need is for your MUA to keep reapplying base around your lips or your lipstick again and again and get layers of it!
Get a granola bar or energy bar for when you feel hungry
Have a count of the total number of accessories you are planning to wear (a lot of brides forget to take a small thing and if you have a count before hand you remember)
Make sure you have a comfortable chair during the getting ready process. If it's a salon it's fine, but a lot of us get it done at home or the hotel room, so in that case decide the chair before-hand, as you will end up sitting for a couple of hours for makeup and hair.
Use the washroom before you put on your lehenga skirt, especially if it has a lot of flare and cancan. It'll be hard to do that after, and it might be a long time before you get to!
Check your outfit before starting the makeup and hair, if it needs a last-minute steam then that way it can be ready by the time you're done.
Check for flash photography after your base or your makeup is done- you DO NOT want a ghostly white cast in your wedding photos.
Wear your heels before wearing the lehenga or the saree so you can get it tied at the right place for the right length. 
Keep plenty time on hand for the family, bridal and couple pre-wedding portraits. You'll be surprised at how long it sometimes takes just to gather the people you want in one room together on the wedding day!
Do send your groom a 'cant wait to see you' text.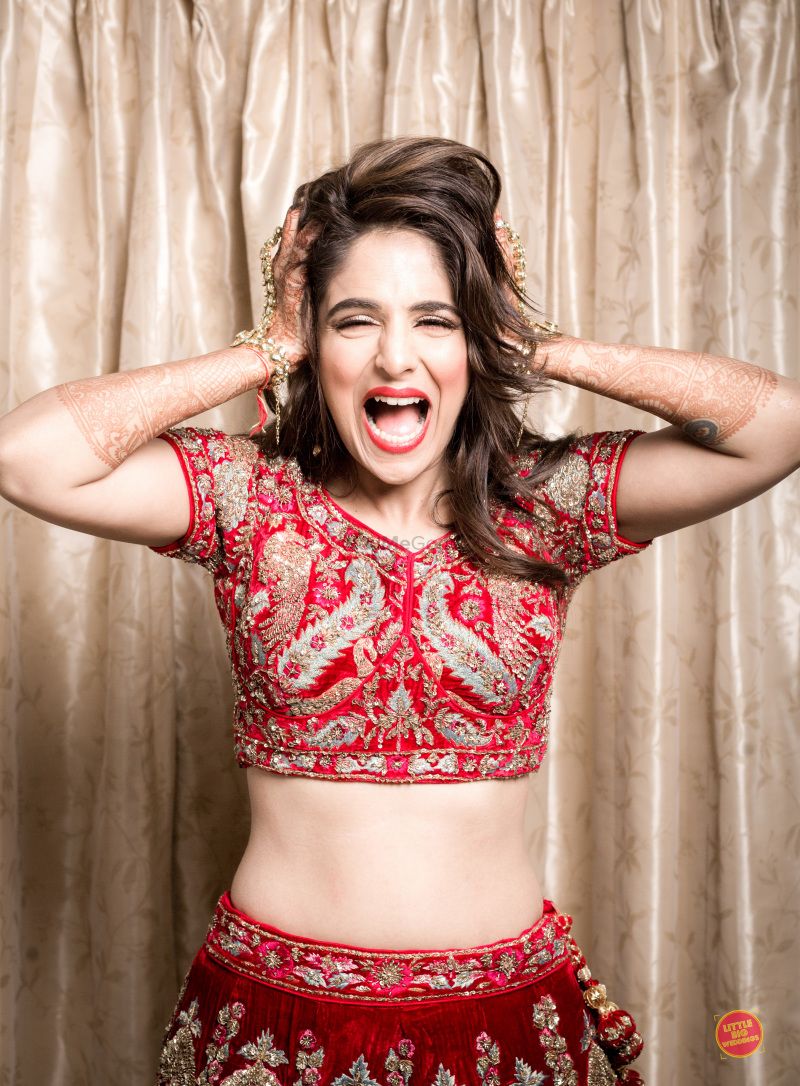 Image via Little Big Weddings★ 4.6
The Don'ts
Wash your hair on the day of your wedding. You might have to wash it after the Haldi if you're having it the previous day, but washing it on the day of the wedding can make it harder for your MUA to pull off certain updos. So don't wash it without consulting her.
Do not get your makeup done with overhead fluorescent lighting, that's just not right.
Let the room you're getting ready in be cluttered with people or things. The lesser people doing in and out, the more concentration your MUA and you are gonna have.
Don't tie up your MUA or hair person for other people. Get a different service for them  like the Wedmegood family makeup service . Get your sister, your mom or your BFFs additional helpers or MUAs. 
Get scared of brighter makeup. It has to be just a tad bit brighter than what you usually wear for it to pick well in photos, otherwise, it might look drab with all the lighting and HD cameras. 
Rush. That's the worst thing you can do for yourself and your MUA. Start on time and keep about an hour extra in hand for it to spill over. 
ALSO READ: 10 Do's and Don'ts for the day your Mehendi is applied!