The Frontier Raas Bridal Lehenga : My Wedding Day
BY The WMG Bride | 31 Jan, 2014 | 1896 views | 4 min read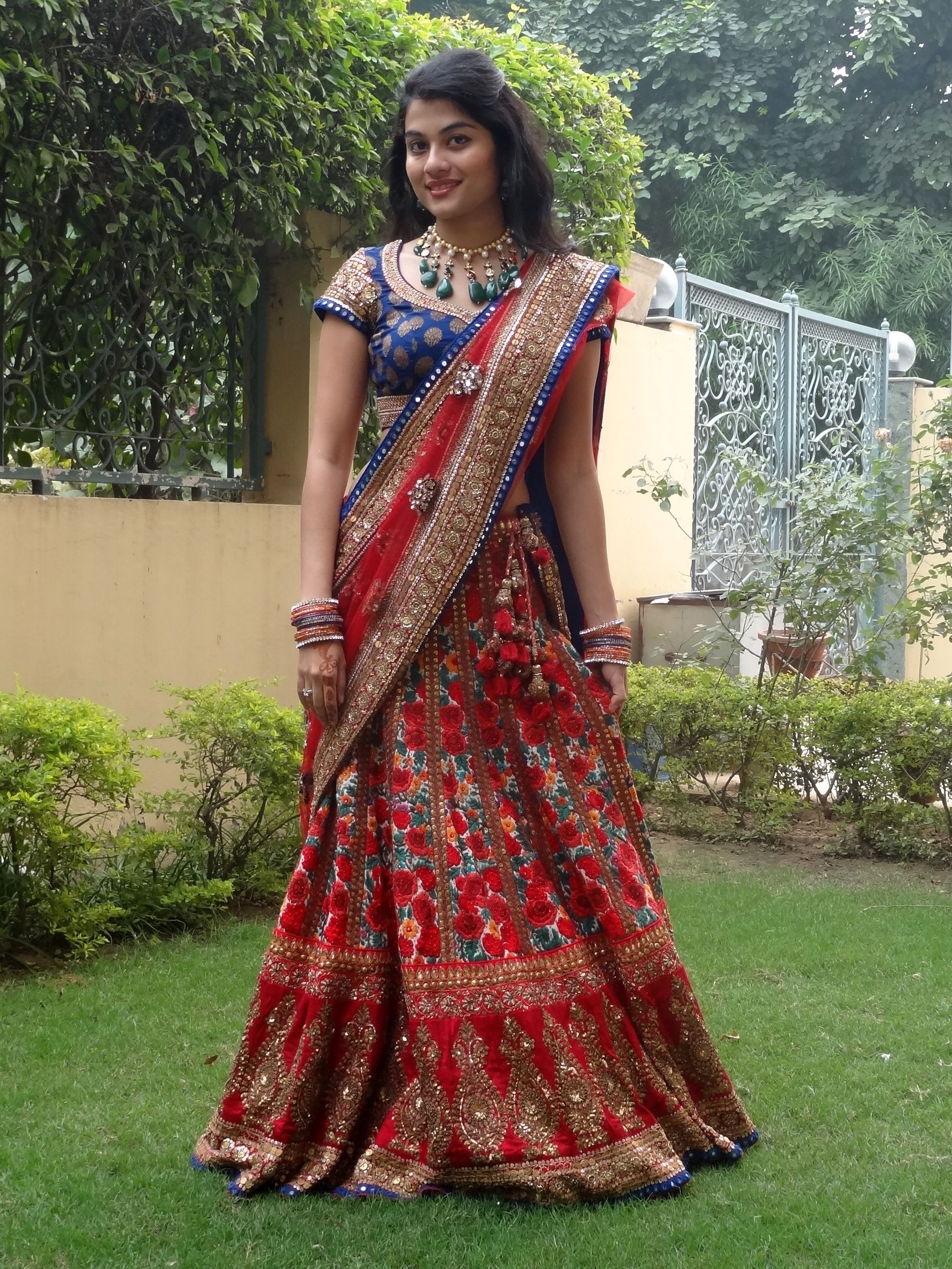 My Frontier Raas Bridal lehenga
A few days left to launch... The morning of the wedding is one of those days you completely dread. It is one of those ' you must cry' type of days that even if you feel perfectly normal ,your entire world around you has to remind you of the impending doom of you leaving the house ! Sigh- the choora function is probably the most emotional and mine was actually going pretty alright uptil the point of  my brother coming and hugging me and then the water tap just opened.
Anyway, coming to the main wedding - nothing much i can say now, because it went by in a complete whizzz. All I remember is going to the hotel to get ready- not knowing what really to feel except 'I look like an idiot with haldi on my face' and my hair oiled. I desperately wanted to catch a wink before my makeup artist arrived, and i "TRIED" to but there was this insane pool party on at the hotel and all that came blaring through my room was "Everybody in the cluuub....all on eyes on us...Britney B****" . Yes. What a nice, holy start to my wedding !!!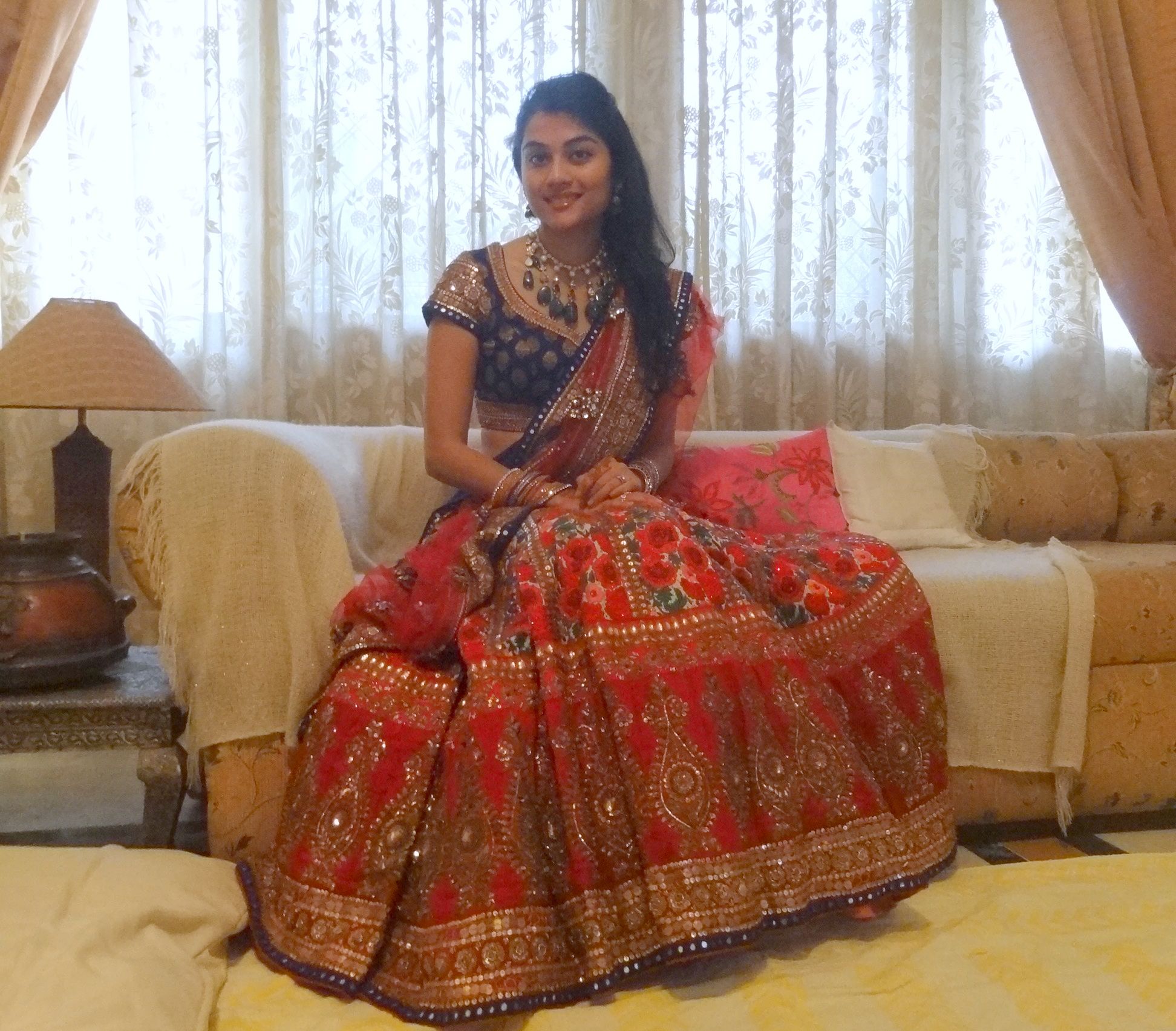 Long story short- makeup artist arrived a whole hour late and rushed through my makeup. Like an idiot I made her put the heavier dupatta on my head(which I am not JOKING made my head pull back and almost hit the floor). (Note to brides- don't ever do this no matter how pretty your dupatta!) . Before I knew it, the Baraat was at the door and I was being rushed out to the main venue without so much as giving myself a second look.
One of my most vivid memories is me entering the hall with my brothers holding the 'Phoolon ki Chaadar' over my head. My sisters flanked me with a palm leaf and diya in their hands, and before we could enter my Maami came and said " Girls, stand straight, Mehak walk slowly, look shy. Boys be strong- hold it high." She literally ordered some instructions which really just made me want to giggle but I had to look somewhat non giggly as I entered.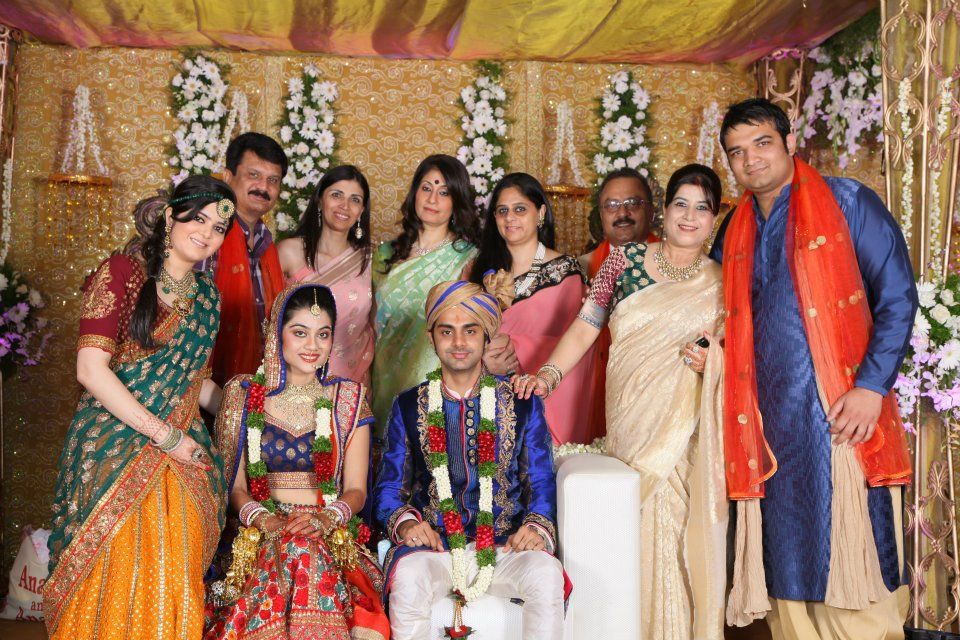 The rest of the evening-
A mixture of torture (I had to stand on stage the entire time and not sit down). Combine this with a dupatta that weighs 80 kilos and you have yourself a sure fire disaster.
A mixture of fun (The joota chuppai where my husband said "Im Sindhi dude, you cant get money out of me". Pat came the reply from my cousin "So Im marwari dude, I can get money out of anyone".
A mixture of hunger (when i sat down to eat at the dinner table, I swear I wanted to gobble up everything in my site. There is even a photo of me looking forlornly at a Mongolian Stir fry).
A mixture of mixed emotions (when i was standing on stage with my new family and I could see my family fool around an crack jokes in the main area. Half of me just wanted to join them, the other half was like "You are getting marrried- this is your new homme. Focus !"
A mixture of  emotion. All I remember about the last few seconds of my wedding was helplessly looking around trying to find my mom (who was hiding because she didnt want anyone to see her crying. All i wanted to do was to give her a tight hug and say MUMMMAAAAAA). Honestly I think i did too!
My bridal lehenga is one I am so happy I chose, it was one of those outfits that the minute I saw i was like I WANT THAT. But the price was more expensive than my budget, however even though I went and roamed around all of Delhi to search for another lehenga, my head was stuck on it. I loved the thread embroidery, I loved the riot of colors on the skirt- I freaking loved everything about it! Frontier Raas is where my lehenga is from, but since then a ton of shops have started stocking these.
Price; Originally 1.2 Lakhs, Bargain + Sale Discount bought it down to 1 Lakh. See more lehengas from Frontier Raas here-
Frontier Raas Bridal Collection