The Most Emotional New Age Bridal Songs To Play During The Vidaai!
BY Sakshi | 27 Aug, 2019 | 92920 views | 3 min read
The bidai is an emotional time in a wedding which is something that strikes a nerve with not only the bride and her family, but everyone at the wedding. And playing the right song for the occasion is something which can make that moment even more beautiful. So here are some tracks which we feel will be apt for the vidai, and make the moment extra special for everyone.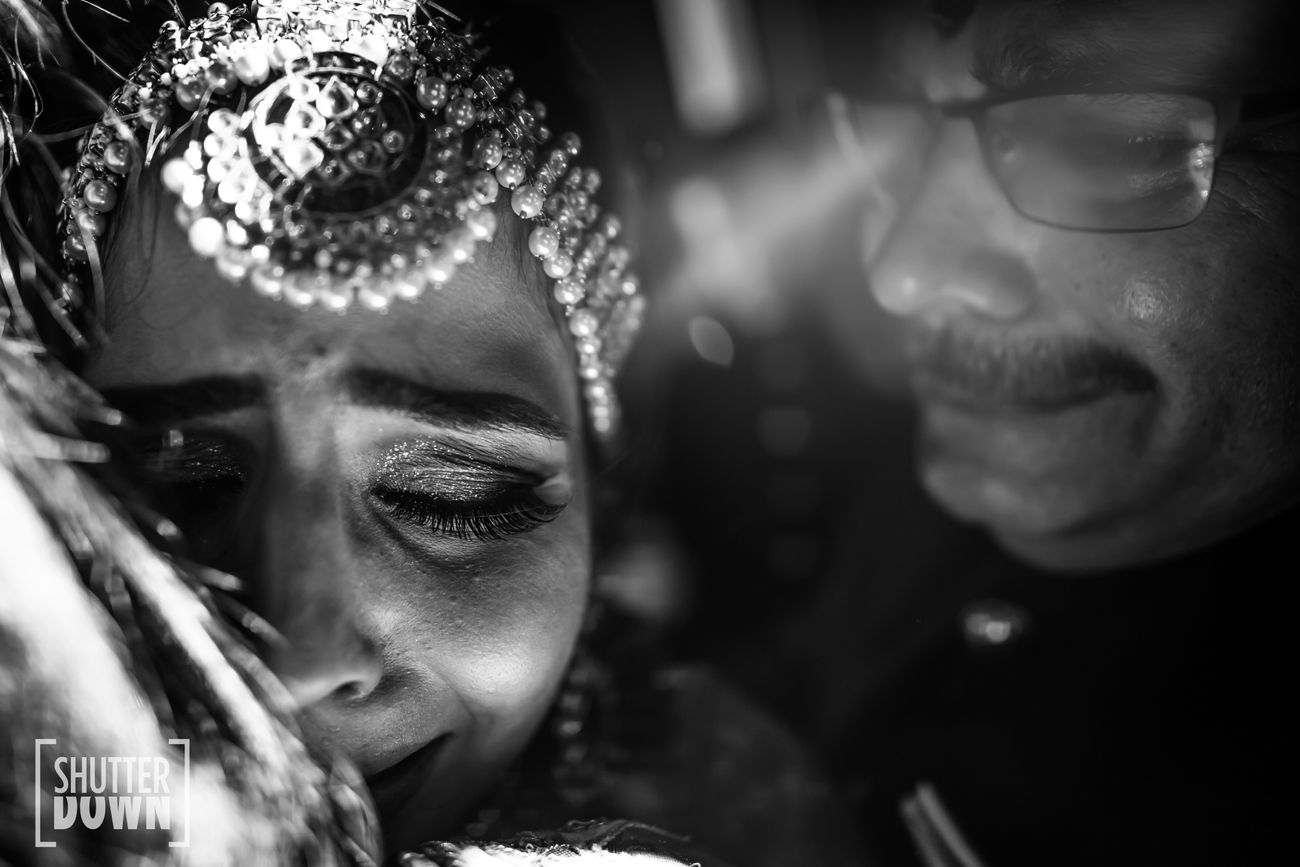 Image via Shutterdown - Lakshya Chawla★ 4.9
Here are some songs we highly recommend!
1. Kanda Kacheya Ne from Daana Paani
This song from this Punjabi movie is beautiful for a vidaai, and so so touching!
2. Dilbaro from Raazi
How can this one not be on the list? It's a complete bidai song and one that everyone recognises too!
3. Din Shagna Da from Phillauri 
This version sung by Jasleen Royal is beautiful and haunting, just like a vidai song should be!
4. Kabira (Encore) from Yeh Jawani Hai Deewani
This track has been around for a while, but when it comes to the most memorable vidai tracks, it scores really high!
5. Nai Jaana by Neha Bhasin
Such a pretty track, and one that's gonna make everyone tear up!
6. Madhaniya by Neha Bhasin
Another Punjabi folk song she has given a fresh lease to, and sounds perfect for the bidai. 
7. Chitta Kukad by Akriti Kakar
This one is more like an acoustic version of the classic track, and so nice for a bidai- not very emotional, but nice and light. 
8. Babul by Neha Bhasin
Neha Bhasin seems to be on a roll with these kind of songs, and this is another one on the list!
9. Chal Le Chal by Deevangi Chopra/ The Wedding Filmer
This is one haunting track which we have loved for weddings since we heard it, and we are sure you'll too if you haven't already!
10. Nachdi Phira from Secret Superstar/ Shutterdown
This version in Jasleen Royal's gorgeous voice is so so pretty, and very apt for the bidai. 
11. Heer from Jab Tak Hai Jaan
This one is also so nice and folksy for the bidai- will make everyone tear up. 
12. Laadli by AR Rahman & Lata Mangeshkar
If you haven't heard this one, hear it already!
13. Aabhi Jaa by AR Rahman
Another beautiful song from the maestro which is nice and pretty for the vidai. 
14. Laadki from Coke Studio
Such a unique pick for the bidai, which is simply beautiful and so offbeat!
15. Channa Mereya from Ae Dil Hai Mushkil/ Twin Strings Version
This is sort of an acoustic mashup with Afreen Afreen, and very light and apt!
16. Meri Laado by Jatinder Singh/ The Wedding Story
This is another one which is more on the folksy side if you like it for the vidai. 
17. Tera Ban Jaunga from Kabir Singh
This one has the male voice as well, but the song is beautiful for a bidai too!
18. Rula Diya from Batla House
We are on the fence about this one- but it's quite slow and the lyrics make sense for the bidai. 
19. Leja Re by Shreya Ghoshal & Ustad Sultan Khan
The new one might not be right for the vidai, but the old version is!
20. Ghar Nari from Ho Mann Jahan
This Pakistani track is very gorgeous and offbeat for a bridal exit. 
21. Hadiqa Kiani from Chaap Tilak
Another track you can consider which you might not have heard of before. 
ALSO READ: Tired of Din Shagna Da? Here Are 20+ Best Indian Bridal Entry Songs For Your 2019 Wedding