The Most Unique Bridal Dupattas We've Spotted on Real Brides!
BY Sakshi | 09 Aug, 2017 | 8255 views | 3 min read
We know we give you a lotta gyan about your bridal dupatta- how many should you carry, how to wear it, etc etc. But this time, it's just about some stunning dupattas we spotted. Dupattas that add so much more to the outfit than just extra fabric! Who knew bridal dupattas could be experimented with so much?
This dupatta with that unique scalloped border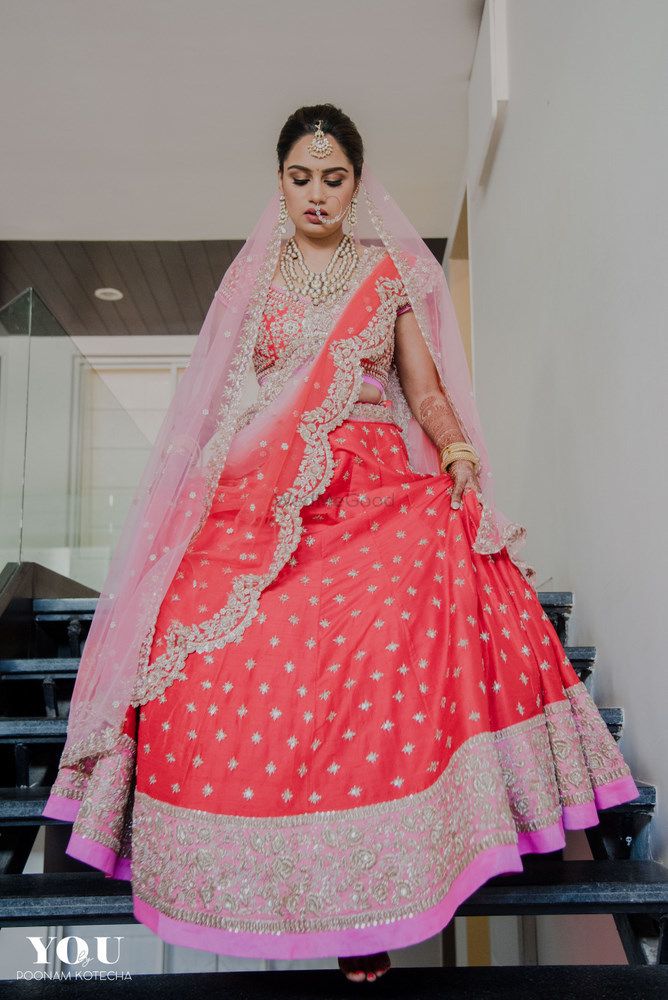 Image via Urshila and Varun's Wedding
Just that scalloped border adds so much more to the lehenga, adding this dainty, pretty look to it!
This dupatta with the floral border on the inside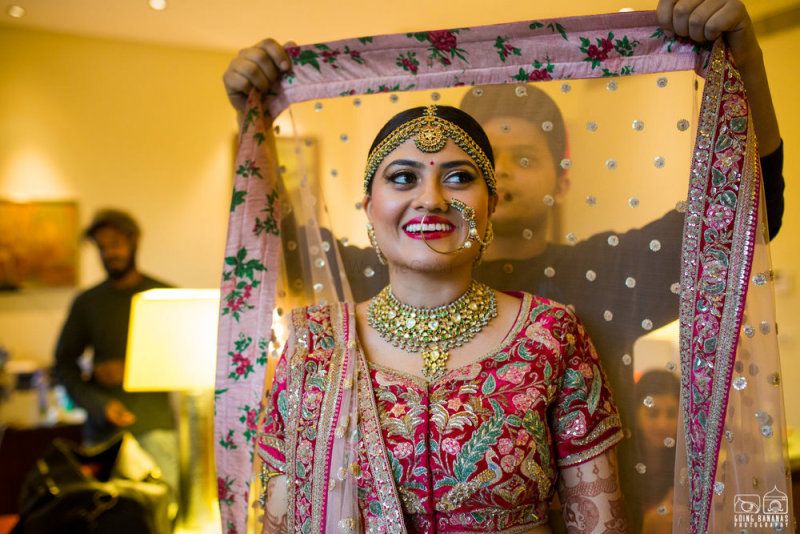 Image via Kunali and Sreekanth's Wedding
The underside of the dupatta matters a lot- that's what shows against your face in photos, but this bride just took it up by so many notches! 
This dupatta with that contrasting blue border which adds a pop of colour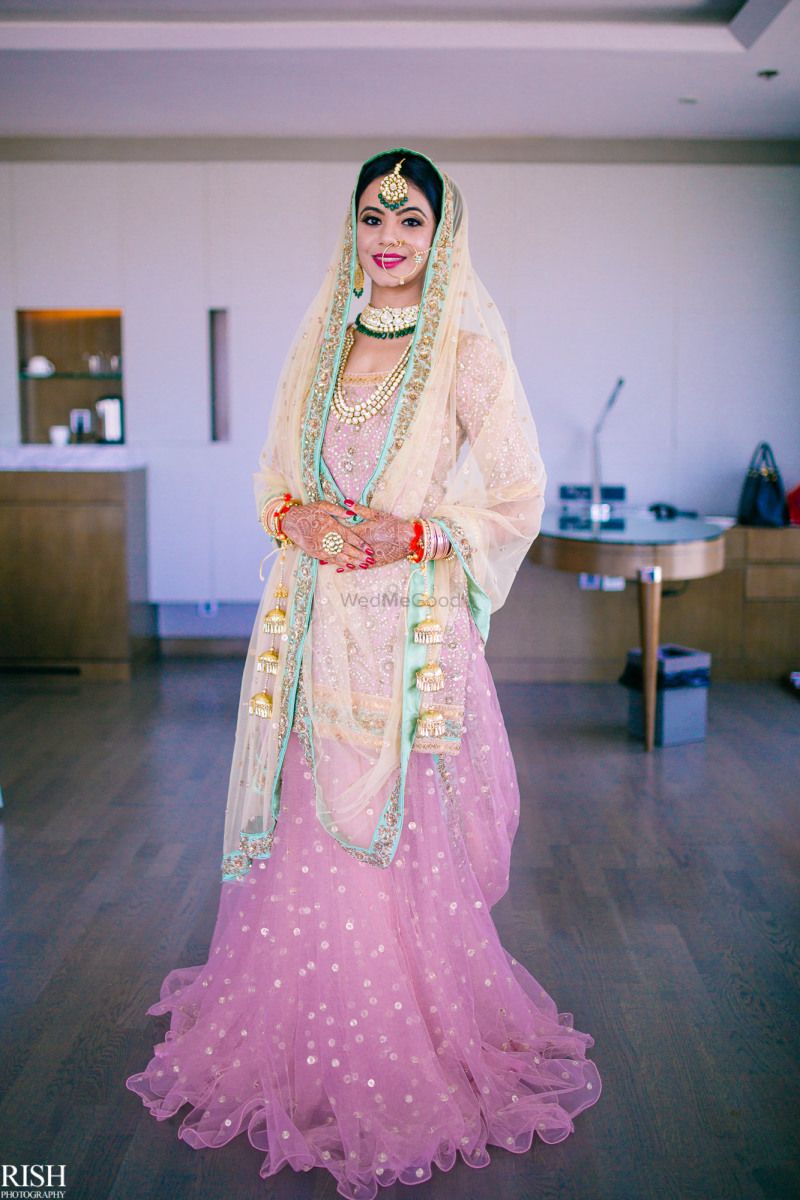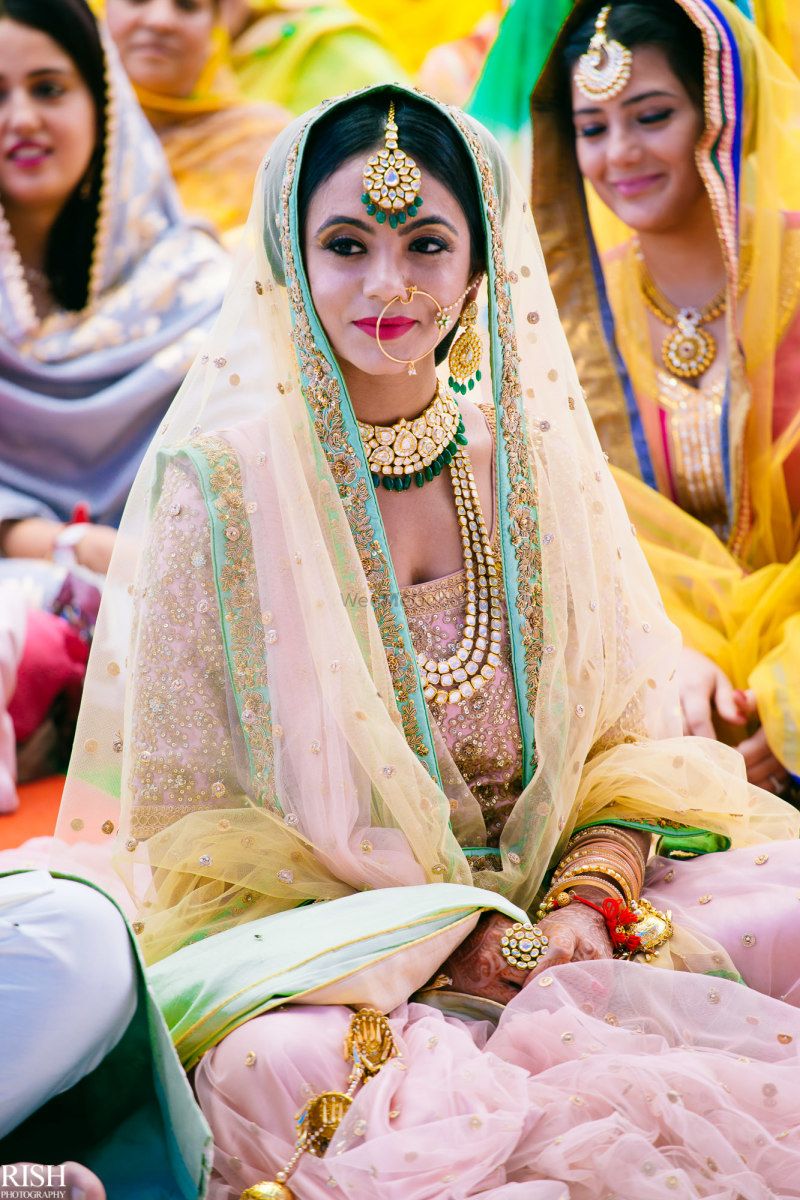 Image via Rish Photography★ 5
A subtle pop of a bright colour on pastel- so pretty!
This gorgeous Benarasi dupatta which makes the outfit so regal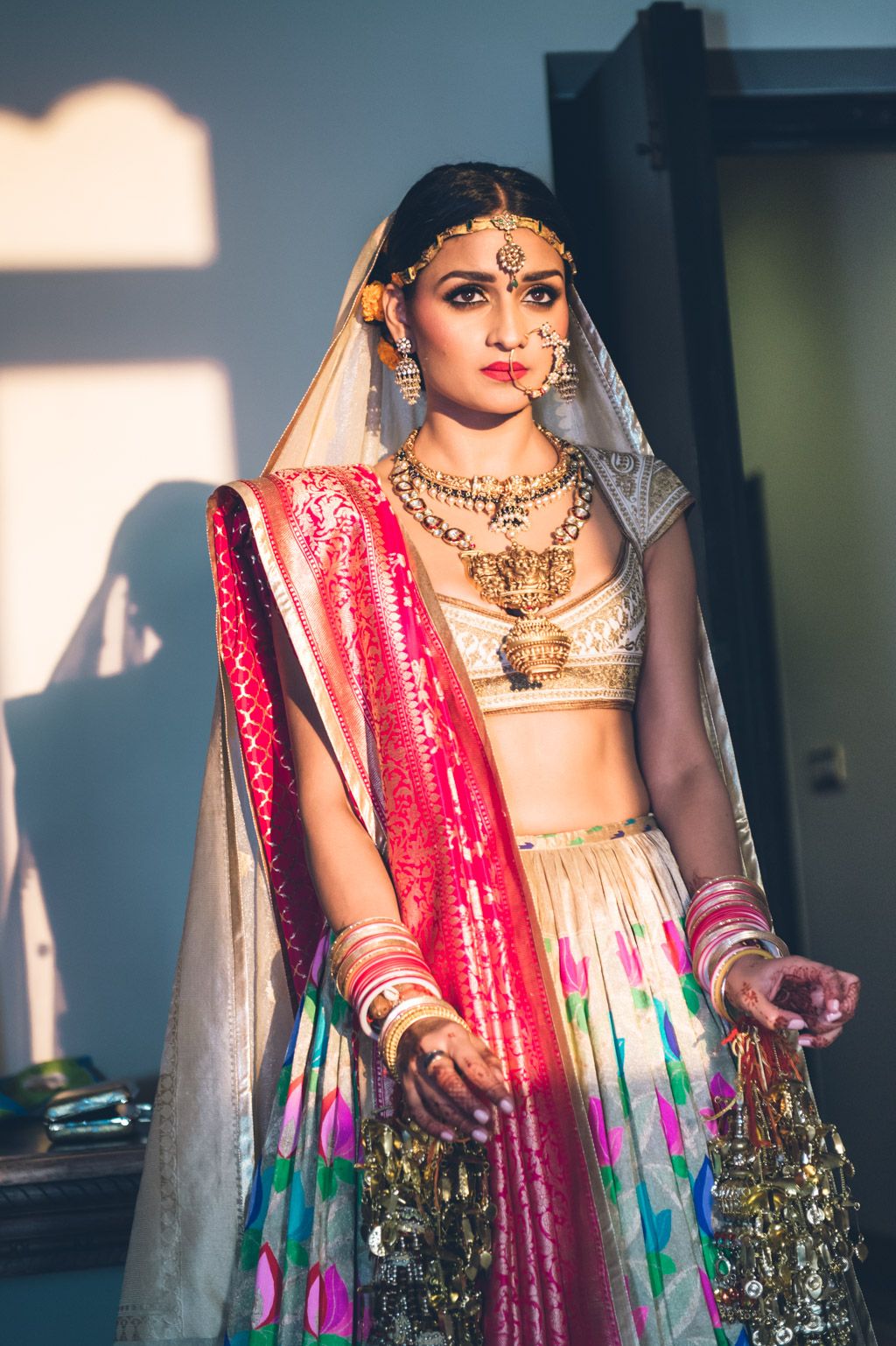 Image via Karishma and Ashwin's Wedding
That dupatta elevates the bride's outfit to an all-new level. So modern and gorgeous!
This pretty pastel dupatta with the lace detailing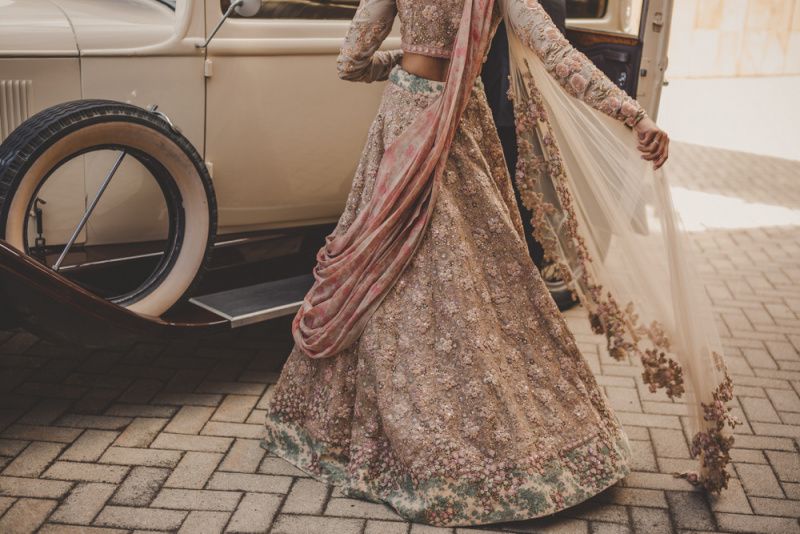 Image via Neha and Zoheb's Wedding
Lace border on your bridal dupatta! Yes please! So so princess-like!
This contrasting floral dupatta that adds a cool dimension to the outfit
Image via Sakshi and Manan's Wedding
This bride made her bridal outfit edgy by adding that floral print dupatta which was completely contrasting to her lehenga- but it works so well!
This dupatta with lots of sequin-work!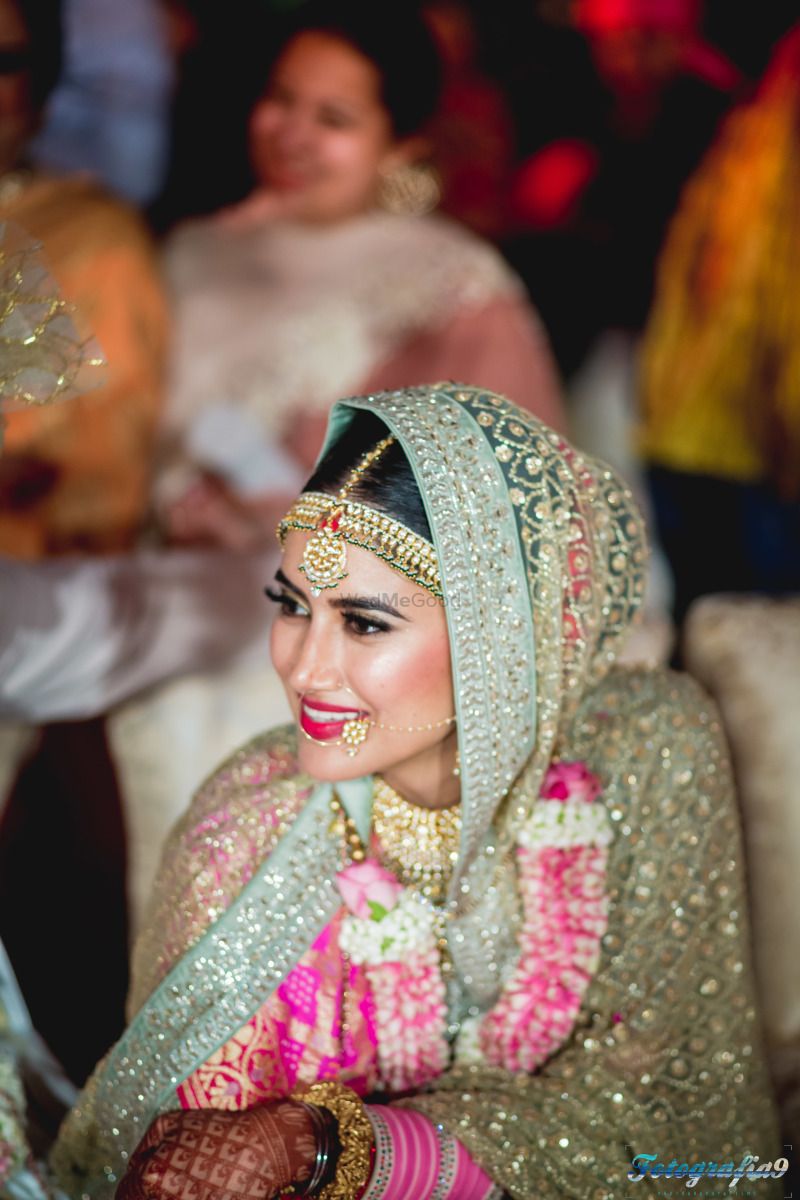 This bride worked the heavy sequin embroidery in such a cool way- the mint colour stands out on the pink!
The brides who used embellishments beautifully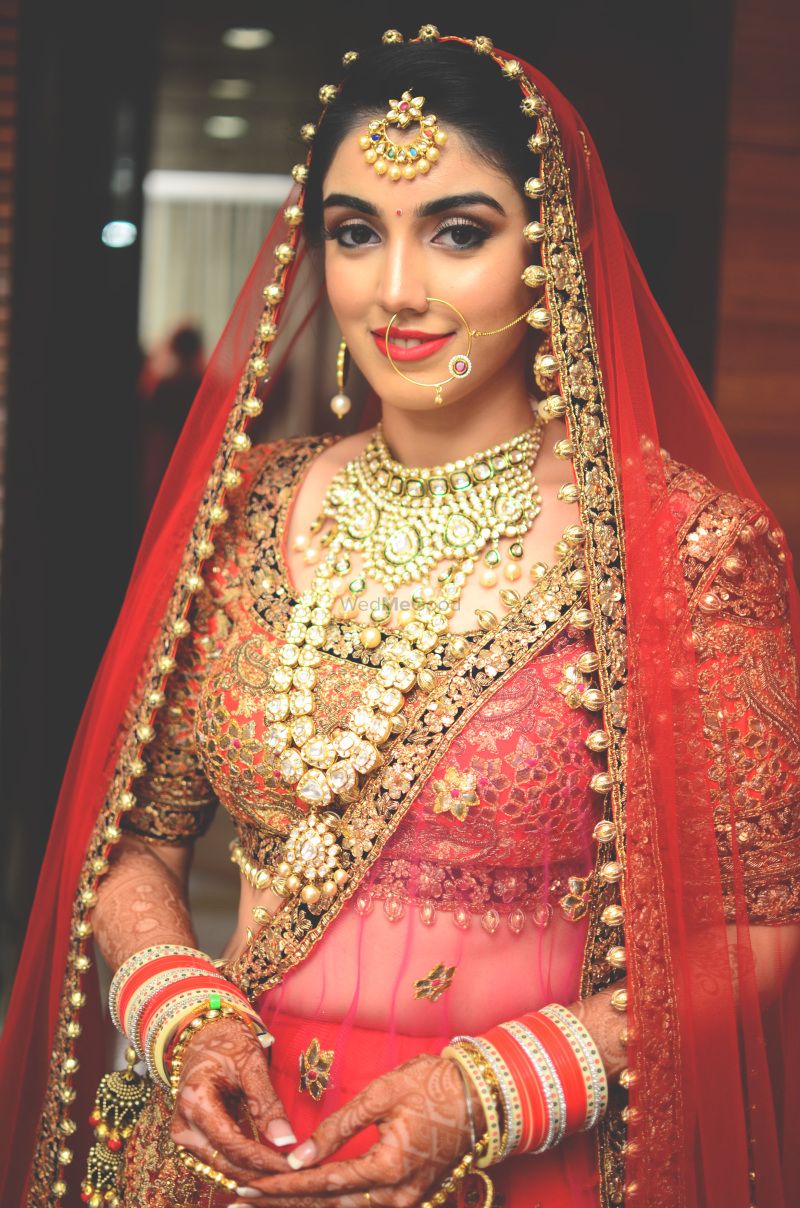 Images via Deepti Khaitan Makeup★ 4.9 ; Potraits By Tarun Gupta★ 4.8
Adding pearls, little knick-knacks and cloth balls at the end of the dupatta makes them super cute, right?
The bride who wore this sheer dupatta is #goals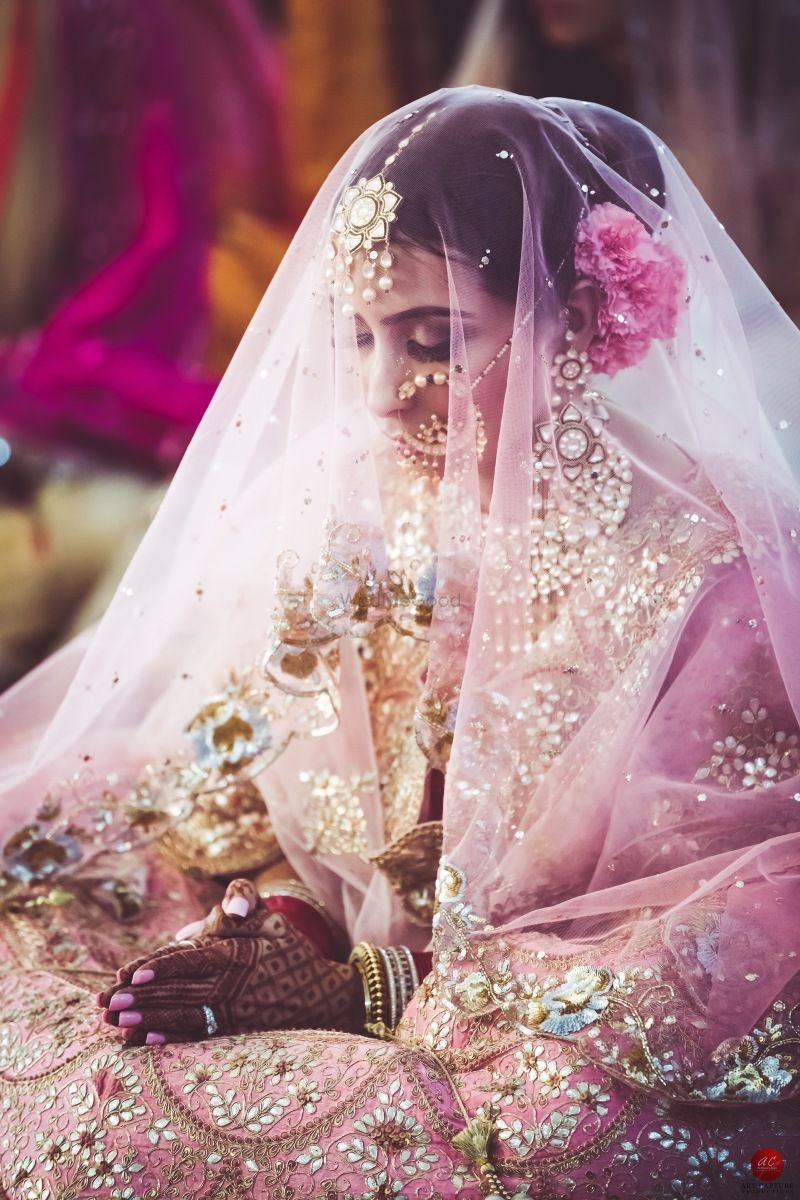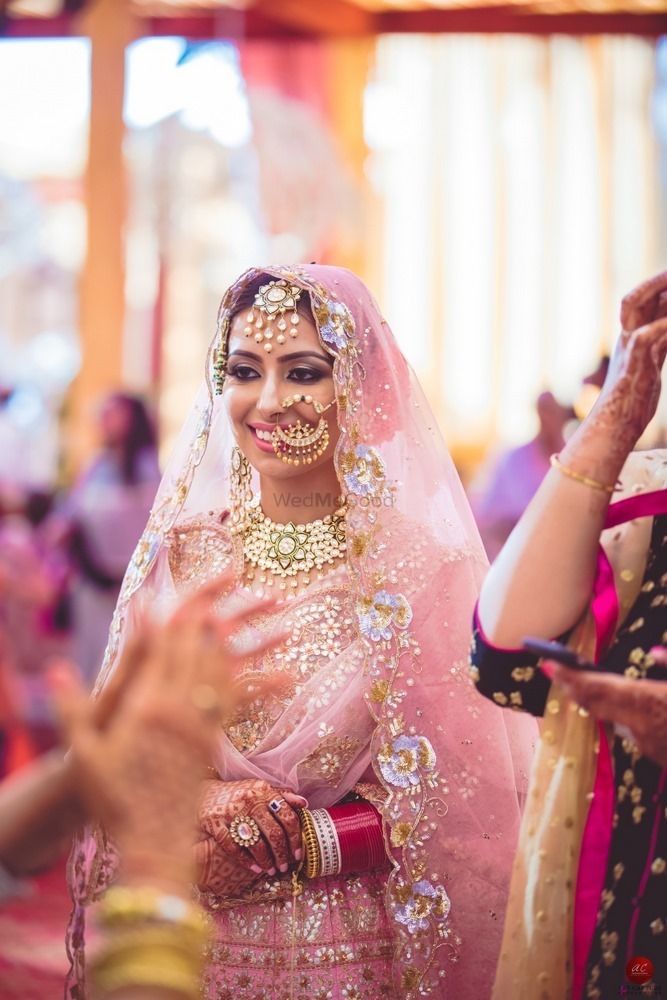 The sheer dupatta with just the right amount of work on it, that's so dreamy!
Velvet dupattas #forthewin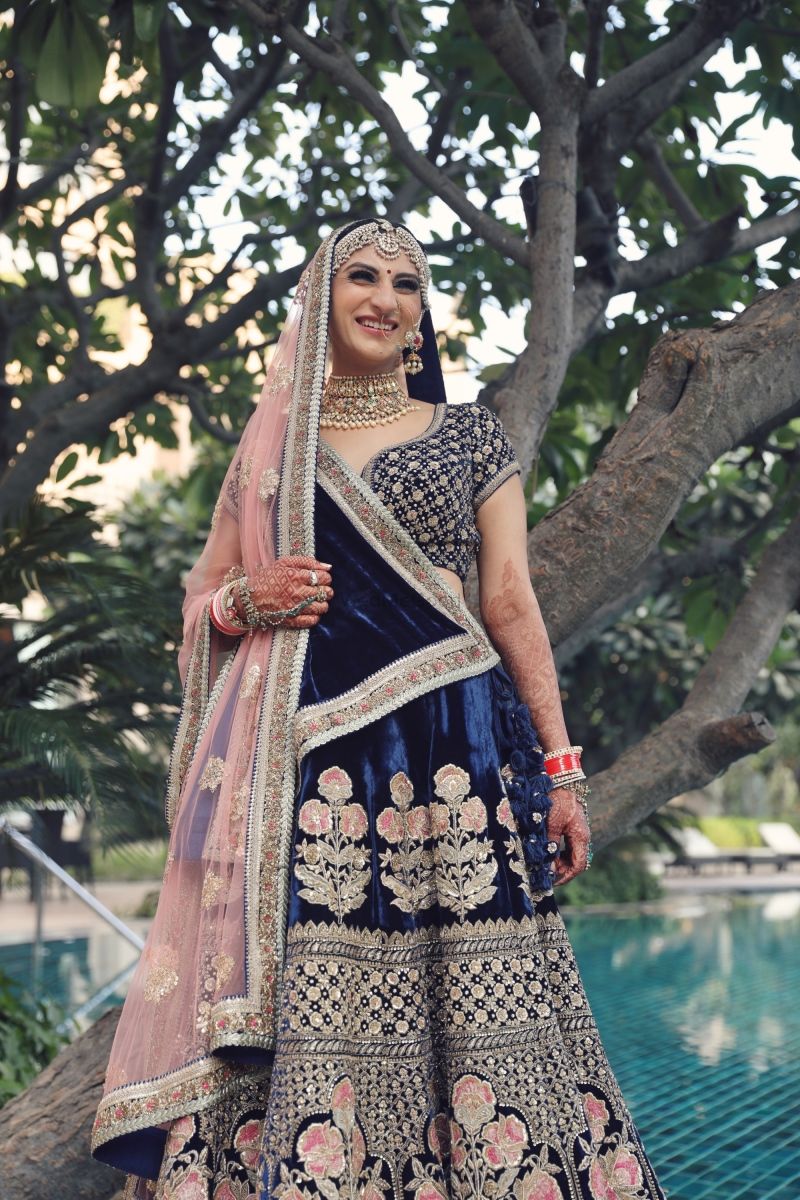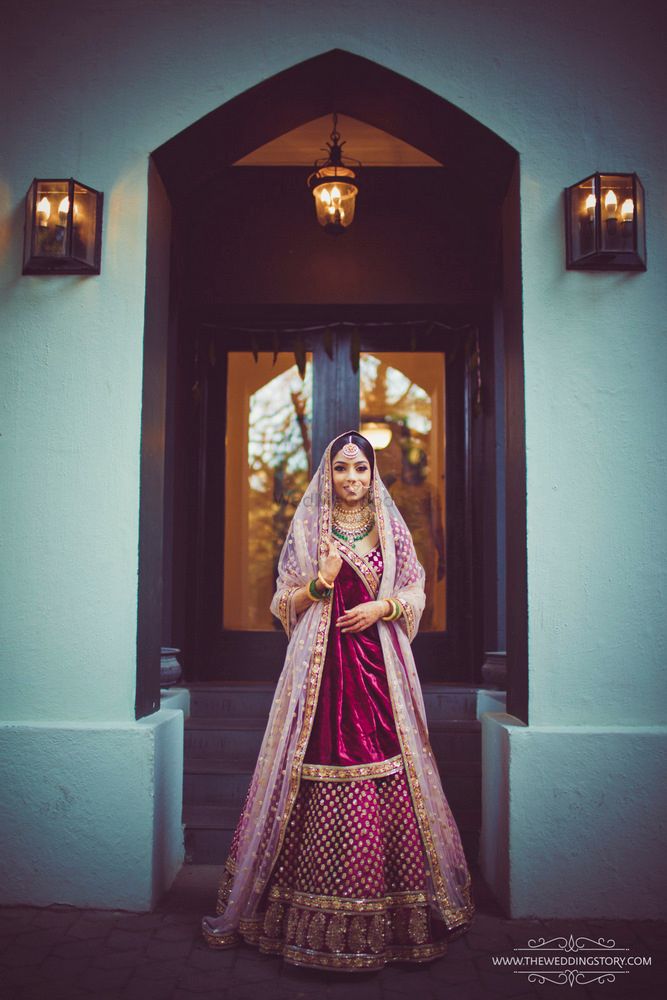 Pic via Nitin Arora Photography★ 4.9 ; The Wedding Story★ 5
Velvet is a pretty heavy fabric but these brides knew how to make it work by adding a sheer one on top! 
The bride who added masala to her dupatta with a unique border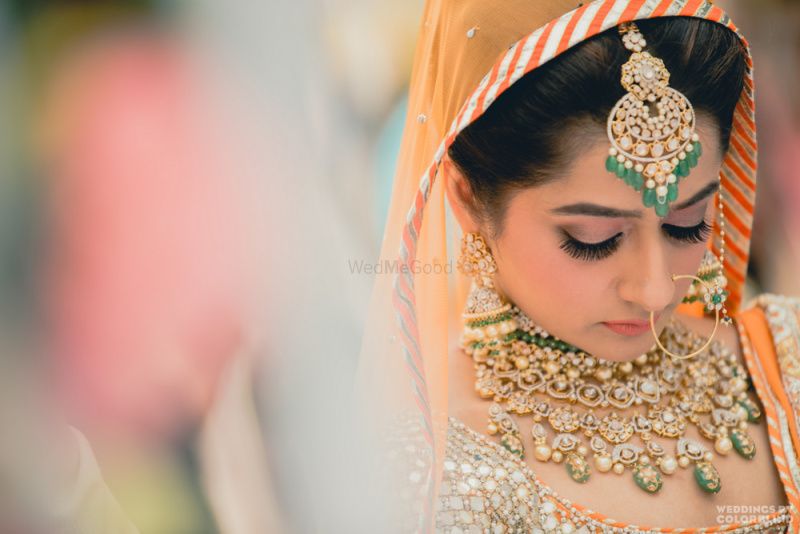 The little stripes just made her Indian lehengas very western with this tiny detail - we love!
The bride who colour-complimented her flowers with her dupatta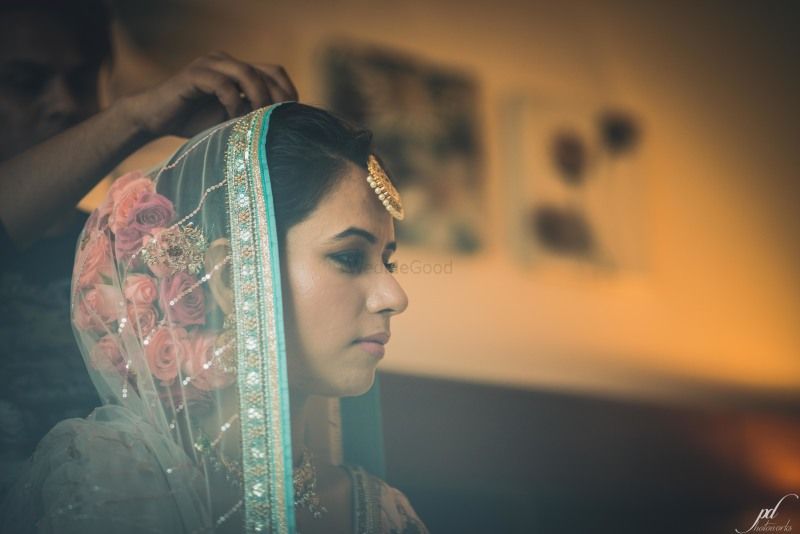 Purushottam Deb Photoworks★ 4.9
The way the border of the dupatta compliments the roses is just something else!
The bride who used ultra-large bhuttis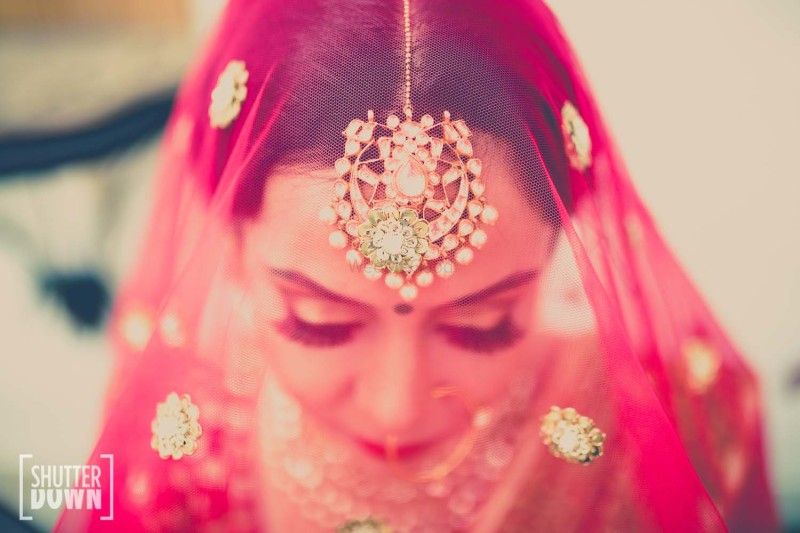 Pic via Shruti Sharma Bridal Makeup
Large bhuttis are very rare and we love this bride for trying them out! Pretty awesome!
Pretty, right?