The Most Unique Hairstyles with Flowers That Are Perfect For The Upcoming Wedding Season!
BY Sakshi | 17 Oct, 2017 | 1714 views | 2 min read
The right flowers in your hairstyle can make or break the look, but when they make it- then OMG, we're talking about an all new level here! Here are some of the most awesome and unique hairstyles with flowers we've spotted on brides, which were more like love at first sight! From open hairstyles to pretty braids and buns, this one has them all!
This one with the carnation wreath and the flowers on the side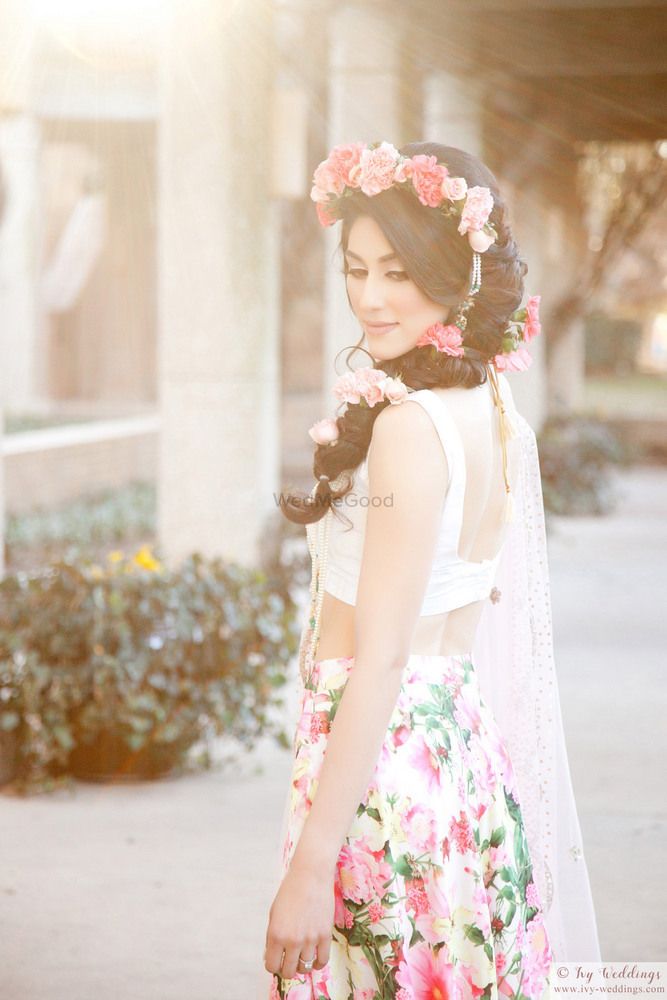 Image via Matt and Ivy for Ivy Weddings
How pretty is this one? So bold and beautiful!
This dainty one with the baby's breath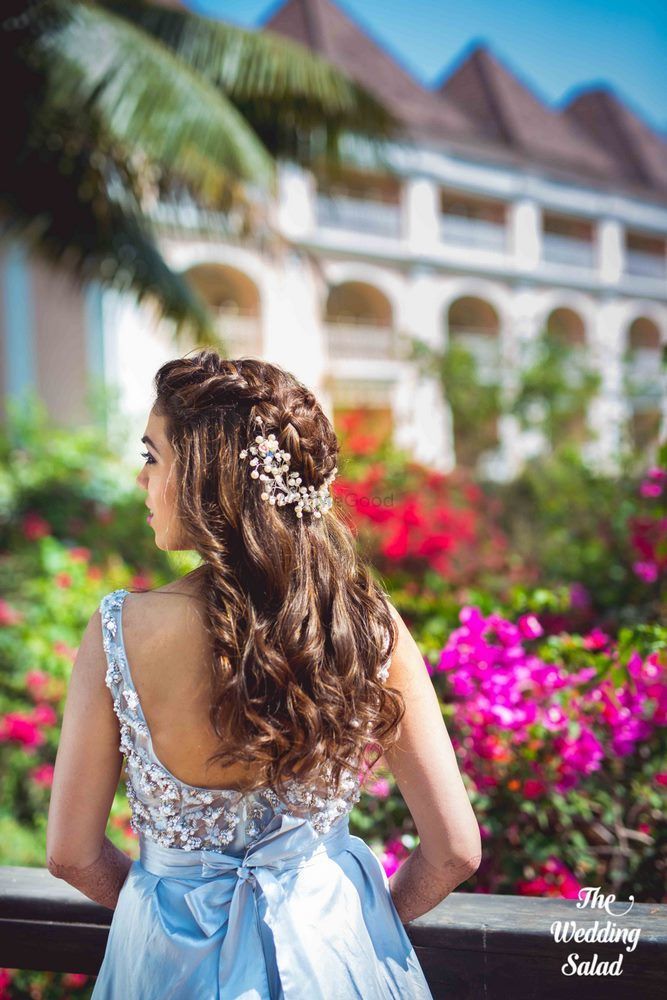 Image via Nikita and Parth's Wedding
Perfect for an engagement, this one is so delicate!
This one that's so offbeat with the big white flowers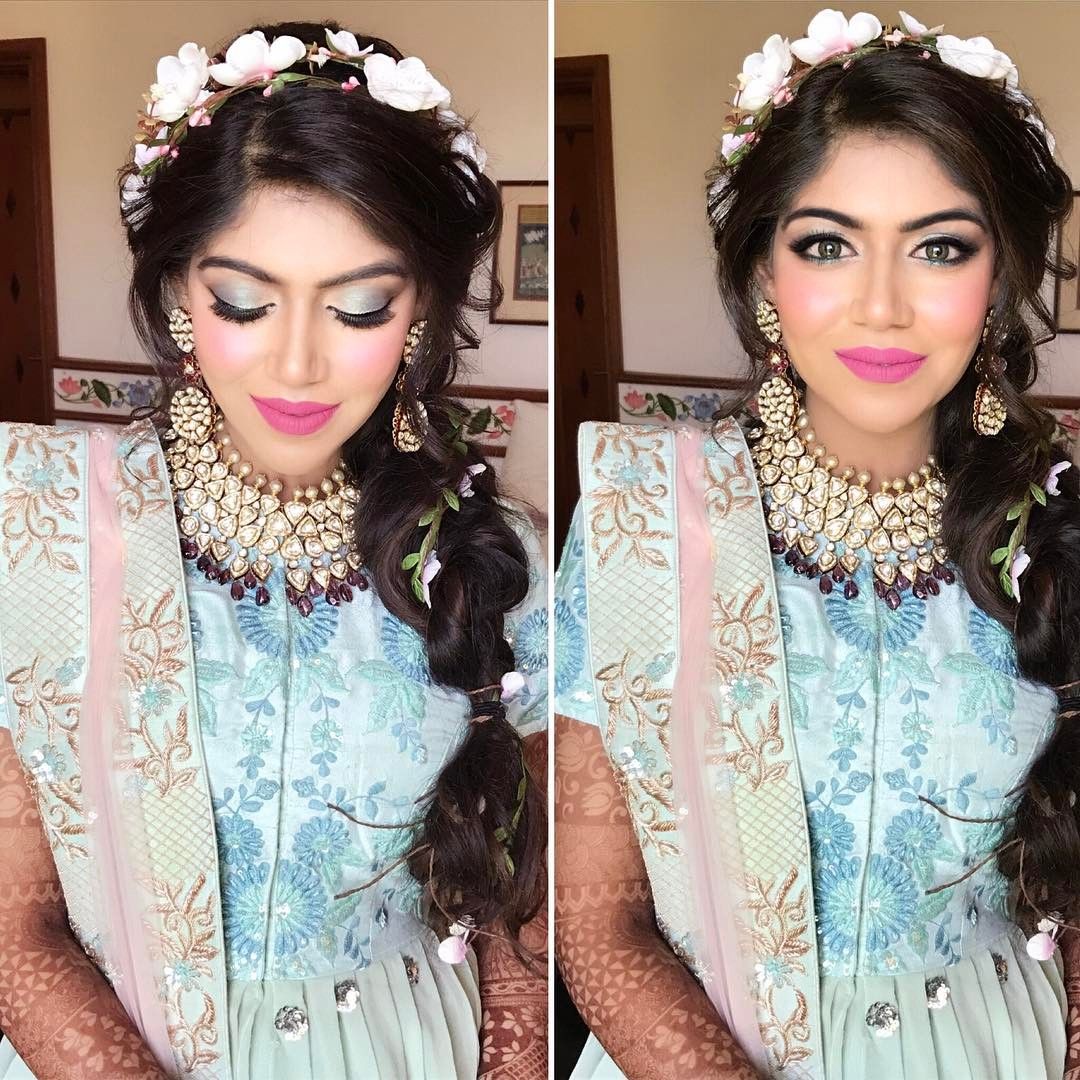 Image via amritkaur_artistry on Instagram
Wow! Such an amazing wreath that one is- love it!
This bridal bun that's a riot of flowers and prettiness!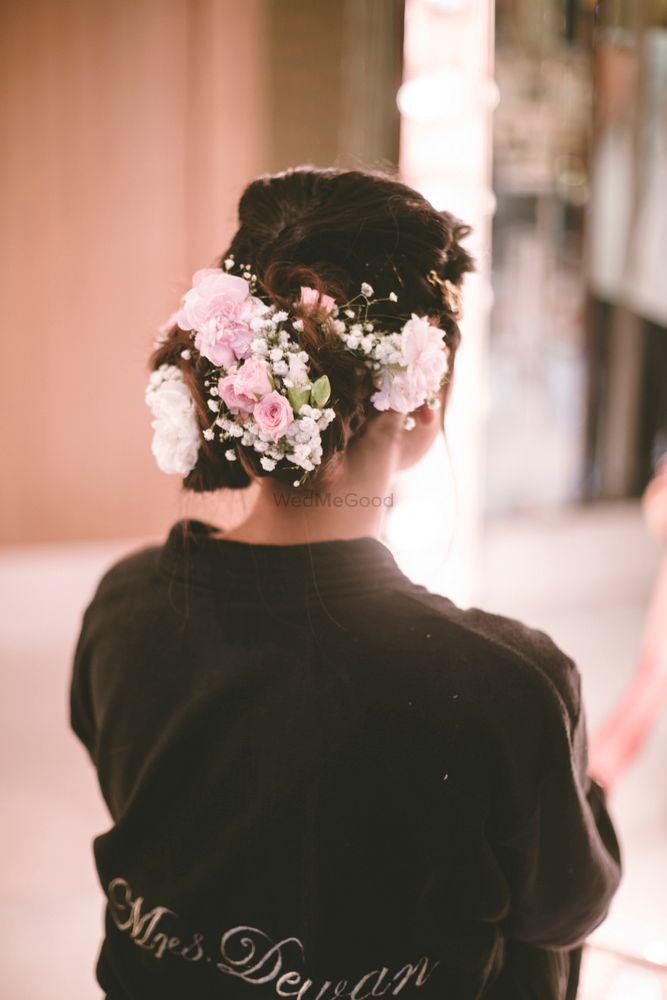 Image via Sagar and Subiya's Wedding
Carnations, roses and baby's breath all together- now how can that not be pretty?
This one with the cute little roses!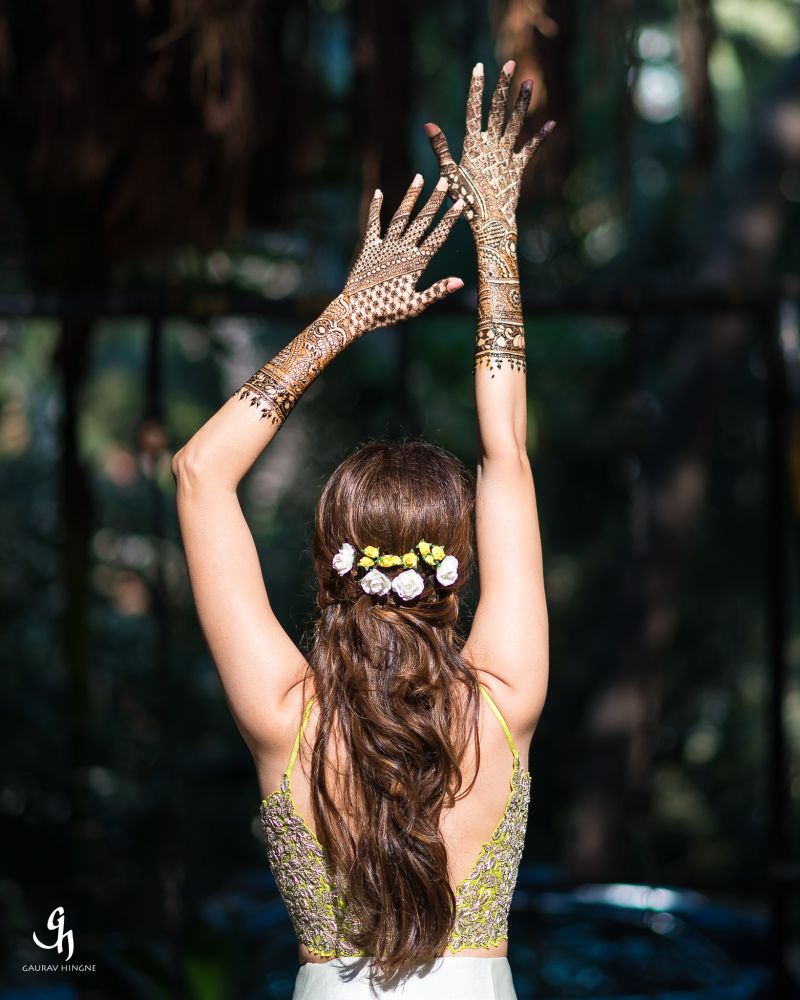 Image via Gaurav Hingne
These small roses are just perfect- and love that pop of yellow!
This one with the wild flowers that's fit for a Disney princess!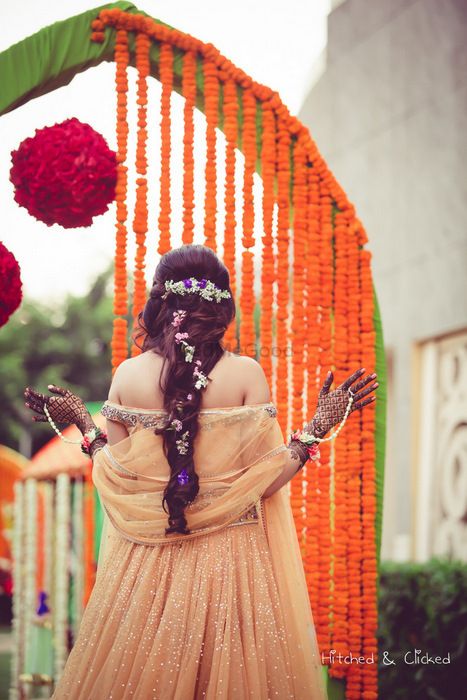 Image via Akansha and Harshit's Wedding
Sometimes a wavy braid and wildflowers are all you need!
A princess braid, but done differently!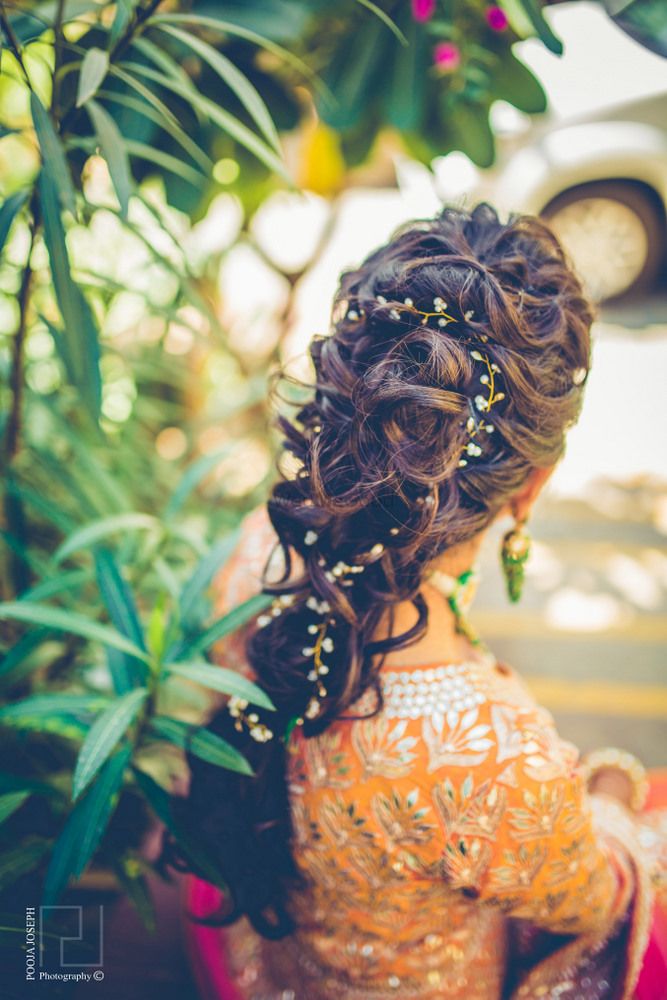 Image via Nirali and Ribhu's Wedding
Just a few twigs and the itsy bitsiest of flowers, but so amazing!
This one with the marigolds and twigs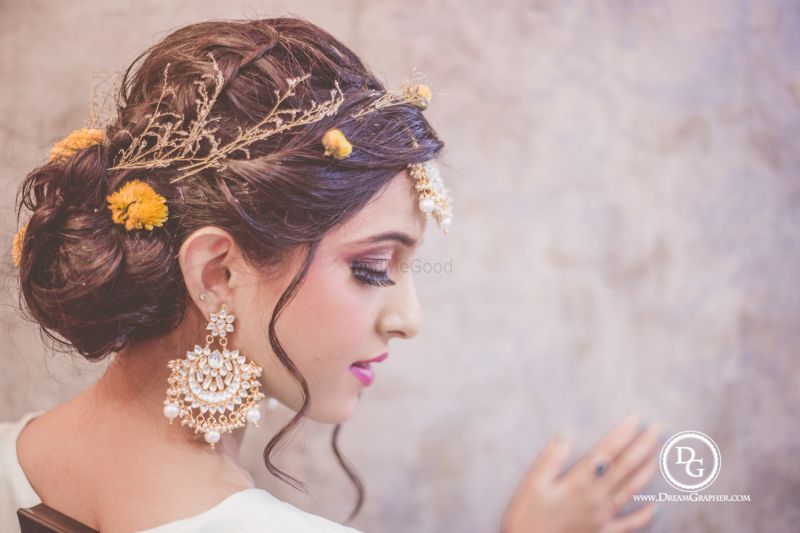 Image via Dreamgraphers
How unique is this one? So offbeat and gorgeous!
This neat bun with a combination of flowers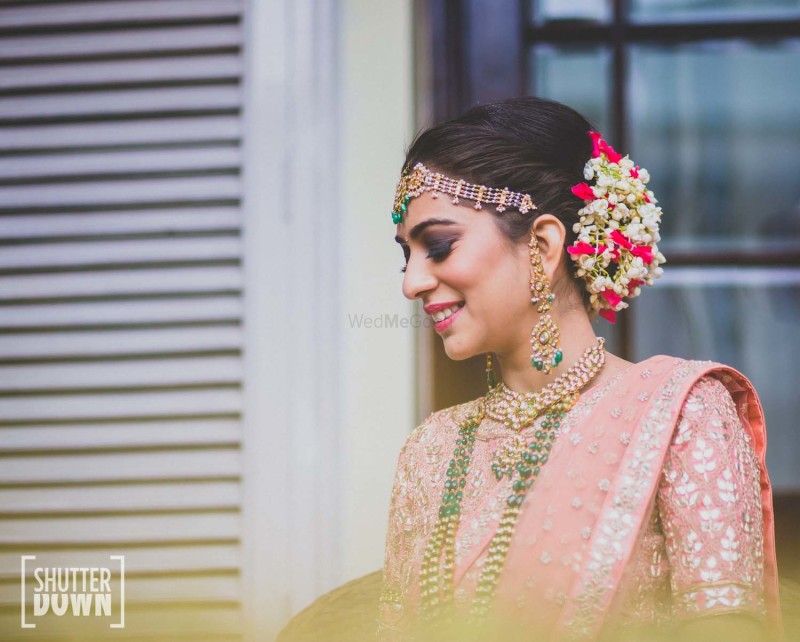 Image via Shutterdown - Lakshya Chawla
A gajra done so well- love that contrasting pop of red!
A floral wreath, but around the bun!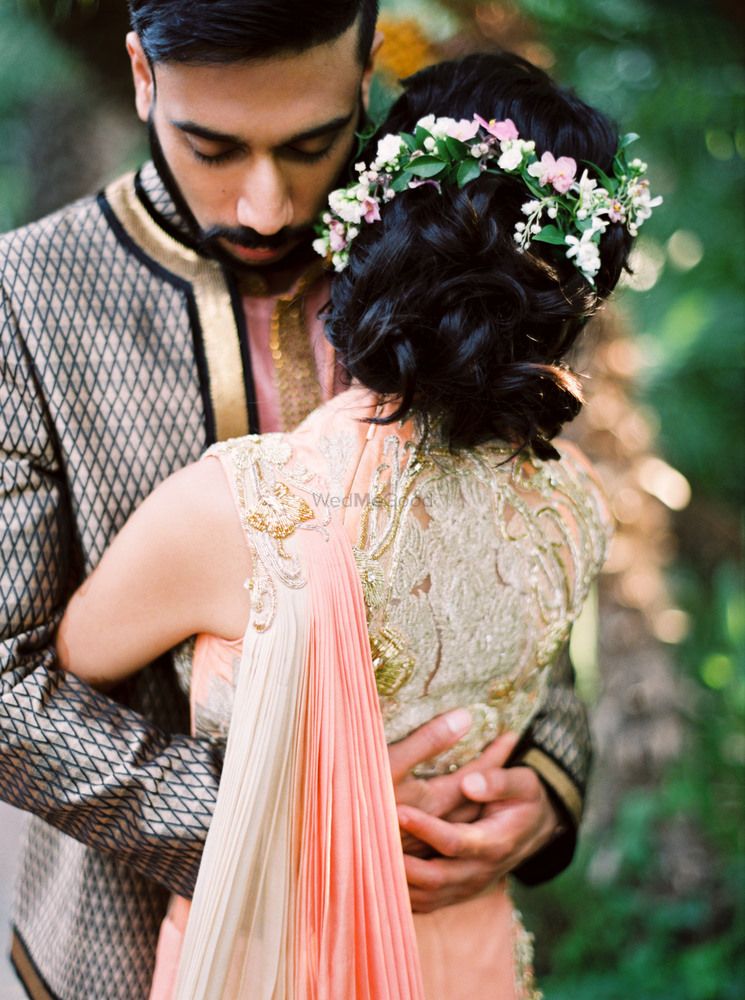 Image via Jill and Niraj's Wedding
So amazing- love how the unstructured green leaves pop out!
ALSO READ: The Latest Hairstyles With Flowers For Your Mehendi Look!